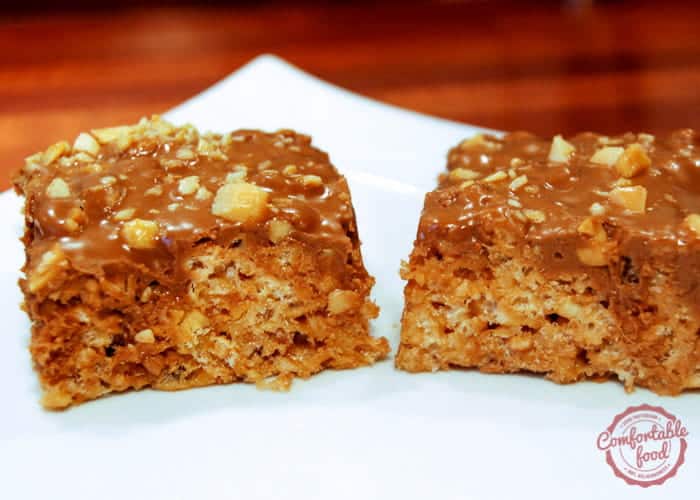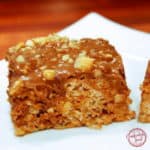 These Rice Krispie treats are SO good!  They are  sweet and chocolatey and nutty – just like a Snickers.   The flavor of the peanut butter in the chocolate topping really comes through and helps pull the whole yummy thing together.
Ingredients
how to
Spray or grease a 9 x 13" baking dish, and set aside.
In a large saucepan, melt the butter and marshmallows together over low heat, then stir in the caramel sauce and remove from heat.
Gently stir in the Rice Krispies, then add the peanuts and Snickers pieces and stir it all together.
Pour this into the prepared dish and press into an even layer.  You can wet a wooden spoon, and use the back of it to press the mixture down firmly.
 Put a large pot of water to boil on the stove, then put a metal dish over the top, put the chocolate and peanut butter in the dish and stir gently until melted and mixed together.
Spread the chocolate peanut butter sauce over the top of the Rice Krispies and sprinkle on the remaining chopped peanuts.
Refrigerate until set, about 30 minutes, then cut into bars.