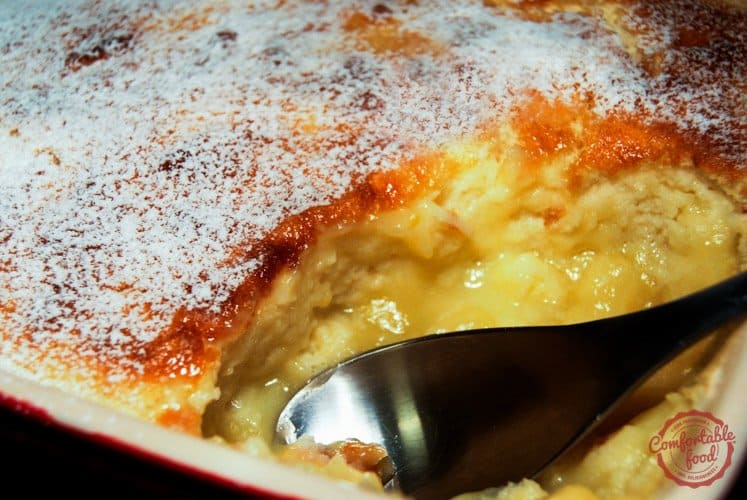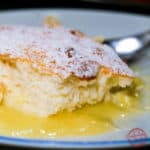 I absolutely love lemon desserts. There's just something about that combination of tart and sweet that creates a perfect balance. Chances are if there is something lemony on the dessert menu I am going to be ordering it. I love how delightfully refreshing lemon can be after a good dinner—sometimes I think chocolate can be a bit too heavy.
This pudding cake actually reminds me of a lemon souffle, but it's ridiculously easy to make. It requires no special ingredients and takes hardly any time to throw together.  I love to serve it when the pudding is still warm, but it's also delicious chilled, with a big dollop of whipped cream on top.
(This recipe was originally published here on 11/07/2013)
Check out these kitchen essentials helpful in making this recipe:
Ingredients
how to
Preheat oven to 350 F.
In a large bowl, beat the egg whites until stiff peaks form and set aside. In a separate bowl, beat the egg yolks. Add the lemon peel, juice and milk and mix well, then add the sugar, flour, and salt and beat until smooth. Gently fold in the egg whites.
Carefully pour into an ungreased 6x9" casserole dish. Place the dish into a larger pan of very hot water (1 inch deep) and bake for about 50 minutes, or until the cake just jiggles slightly. Allow to cool for about 15 minutes before serving.