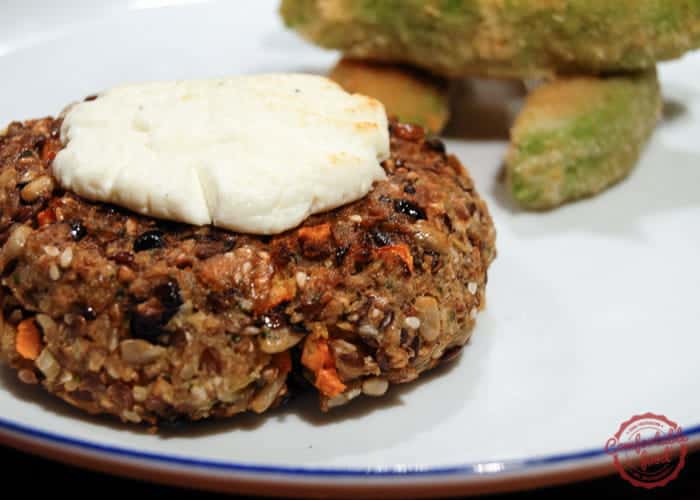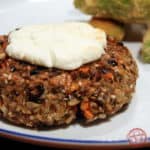 The other evening I decided to try my hand making avocado fries, and I needed a main course to go with them.  I had this bag of quinoa mixed with some seeds and other grains, so I thought I would try to make a hearty, healthy veggie patty for dinner.  These turned out really, really good - the texture was perfectly firm and the flavors all came together great.  You could easily adapt this at will, add more spice, or give it some Asian flair with ginger and soy sauce . . . you could really take it any direction you want to.  I added some goat cheese and broiled it for a minute, and it was awesome.
Ingredients
how to
Put all ingredients together in a large bowl, generously add salt and pepper, then use your hands and mix and mash it all together well.
Rinse your hands, and leaving them a little wet, form the mixture into 4 - 6 large patties, making sure to pack them tightly.
Put them on a plate, cover them with plastic wrap and refrigerate them for about 30 minutes.
Coat the bottom of a large saute pan with olive oil, heat it over medium heat, then cook the burgers for about 5 minutes on each side, until browned and crispy and heated through.
Serve immediately, either on a bun or as a main dinner course with a side or two.