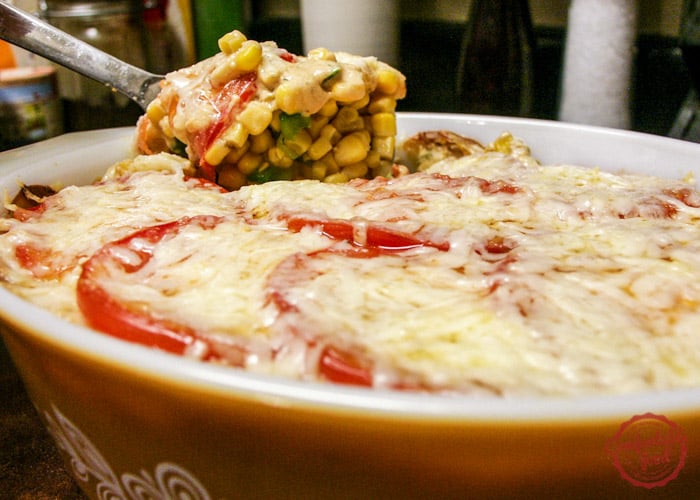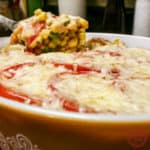 This baked corn is so simple to make, you'll be amazed at how rich and creamy and flavorful it is. With a five-minute prep time, then under an hour in the oven, it's the perfect side dish for a hearty dinner. It's bold enough to go with a big steak, but also works well on the side of something lighter—I served it with my Italian Stuffed Tomatoes, and the richness of the corn gave great contrast to the dinner.
The creamy topping is very rich, so be sure to stir it into the corn a bit before baking it so all that flavor doesn't just stay on top.
(This recipe was originally published here on 02/13/2014)
Check out these kitchen essentials helpful in making this recipe:
Ingredients
how to
Heat the oven to 375 F and stir the corn and peppers together in an oval or a 9" square casserole dish.
In a separate bowl, mix the dressing, sour cream, molasses, flour, salt, and pepper together well. Spoon this over the corn mixture, stir it in a bit, and dot the surface with butter.
Cover with foil and bake for 35 minutes, then remove the foil and arrange the tomato slices on top. Sprinkle the Parmesan cheese over the tomatoes and bake uncovered for another 10 minutes.