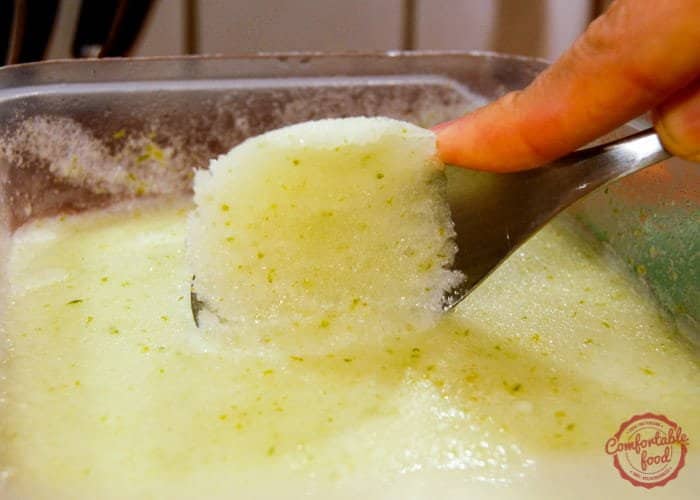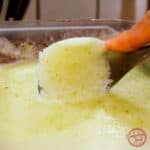 I love margaritas.  The sweet and sour lime combined with earthy tequila is probably one of my favorite flavor combinations.  The weather is getting warmer, and I wanted to try my hand at making sorbet so for my first attempt I decided to try a margarita inspired flavor.   I don't have an ice cream maker, so I wanted to be able to just use my freezer.  I read some techniques online and decided I would use egg white to help add creaminess.  They definitely helped with the texture, although the sorbet still did turn out a bit icy - I think because of the tequila.  The multiple freezing times are necessary to ensure that the egg white blends perfectly into the syrup.  For my first time making sorbet I was very happy, this is delicious and I will try more flavors all summer long, I'm sure.
Ingredients
how to
Bring the water and sugar to boil over medium heat, stirring well to dissolve the sugar, then remove from heat and allow to cool.
When cool, stir in the lime juice, zest and tequila.
In a large bowl, use an electric mixer to whisk the egg white and salt until stiff.  Add the lime juice syrup, and continue to whisk until it is mixed together well.
Pour into a freezer safe container, cover tightly and freeze for about 2 hours then take out and stir very well.
Return to the freezer for 3 more hours then take it out again and scrape the contents into a blender and blend on high speed until very smooth, then freeze until firm.