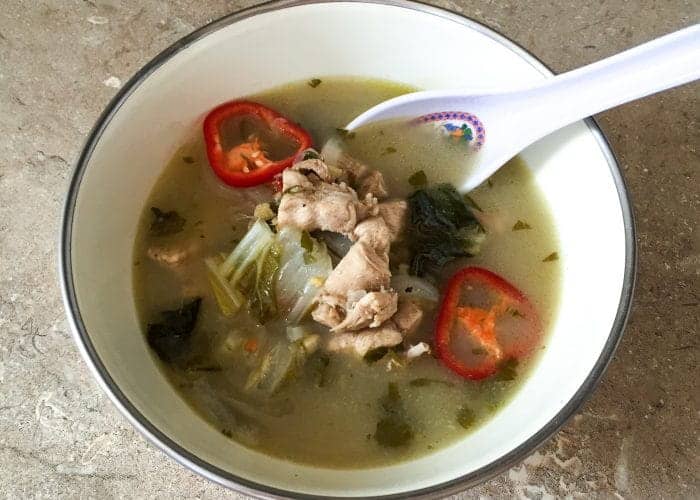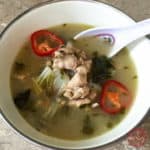 Comfort food can come in all different forms – it's all about what you're in the mood for. Sometimes that's more what we think of traditionally as American comfort food – meatloaf, macaroni and cheese, etc. but sometimes something more 'ethnic' can definitely hit the spot. I wanted Thai food the other day and decided to make this chicken and coconut soup. It's really simple to make, and it's so tasty and nourishing The flavors all blend together so well, this soup is not too sweet, it's not too spicy – it's just right.
You should be able to find all the ingredients pretty easily – my local grocery store carries fresh lemongrass and fish sauce, but if you can't find something in your local store check out an Asian specialty store. This soup is filling enough to serve as a main course and you probably want to make a double batch, because they're going to want seconds. 🙂
(This recipe was originally published here on 10/30/2014)
Ingredients
how to
Heat the oil in a heavy bottomed soup pot, then add the garlic, ginger, cumin, coriander and chili. Cook for about 5 - 6 minutes, then add the chicken and onions and cook until the chicken is cooked, about 8 - 10 minutes, stirring often.
Add the remaining ingredients, bring to a boil, then simmer for 10 - 15 minutes. Remove the lemongrass stalks before serving.