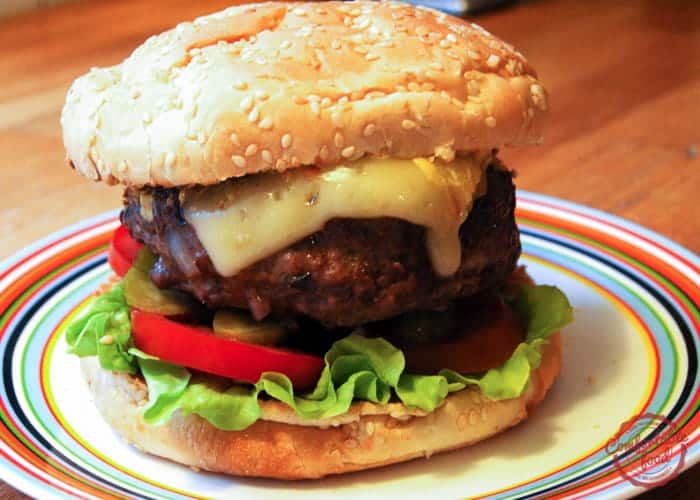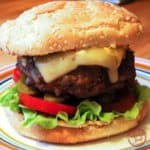 Sometimes you just need a burger - a 100% beef burger.  When I make burgers, I feel that simple is best, save the fancy additions for your meatloaf.  That being said, I do like to add some cheese to the patty, I like the way it holds it together.  This is my standard burger recipe, it works equally well on a flame grill or in a really hot (preferably cast iron) skillet.
Ingredients
how to
Hand mix the ingredients together in a bowl, form into equal size balls, flatten into patties and grill away.
Some people like to add egg as a binder, I've never had a problem with these burgers coming apart, they hold together very well. I save the egg for my meatloaf.