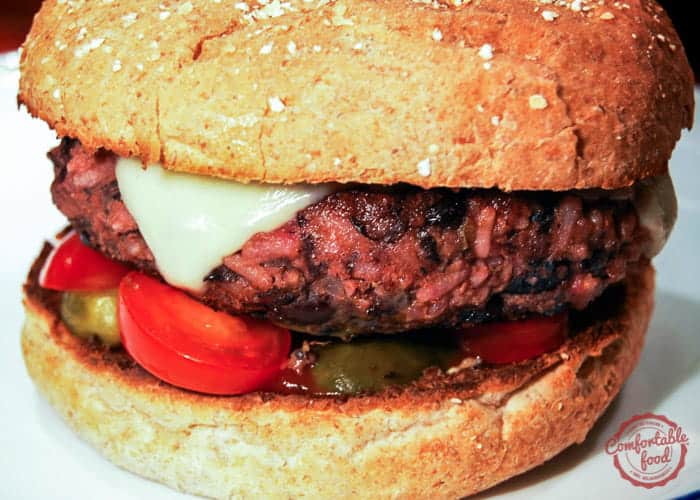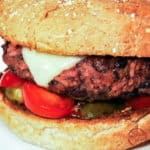 This is my attempt to create a recipe for a veggie burger that rivals that of the restaurant Houston's. It's undeniably the best there is.   The recipe is a bit complicated, and takes a while to make, so I usually quadruple it (at least) and freeze them.  I think they actually cook better from the freezer anyway, so it's a win-win.  If you're craving a the best veggie burger there is, and have the time and the will - give this recipe a try, you won't regret it.
Ingredients
how to
In a small bowl, mix together the first 4 ingredients.
In another large bowl, mash the beans and rice together. Add the barbeque sauce mixture, and mix well with a spoon.
Add the remaining ingredients, including the egg whites, and mix very well.
(at this point I like to run about ⅓ to ½ of the mixture through a meat grinder, then mix it back in with the remaining mixture. I find this helps to have a smoother, less grainy patty)

Form into equal patties – this recipe should make between 4 – 6 depending on size.
Grill the burgers in a hot skillet with a little oil (cast iron works great), until crispy on the outside and cooked through, about 6 minutes per side. Top with cheese if you like and enjoy!