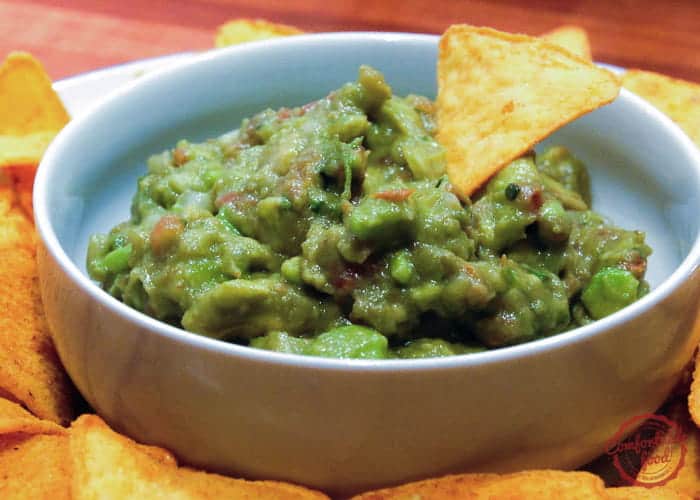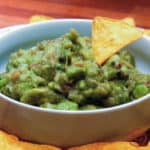 This recipe for homemade guacamole is very simple and easy to make.  A good rule is one avocado per cup of salsa fresca, but you can play around with that as you like, if you want it to be a bit more creamy then you can just add more avocado.
Ingredients
how to
Cut the avocados in half, then carefully remove the seed.  Hold one avocado half in your hand and very carefully use a knife to cut the flesh in a grid pattern, cutting 1/2 cm cubes, then use a spoon to scoop the cubes out of the shell into a medium bowl.
Spoon the salsa over the avocado then add some salt then squeeze the lime over.
Mash this mixture with your hands, squeezing it through your fingers until about half of the avocado is mashed and the mixture starts coming together. (if you aren't comfortable using your hands to mix, you can of course use a mortar or a big fork, I just prefer the texture from using my hands, it's the best combination of smooth and chunky.) 
Taste and adjust the salt accordingly.