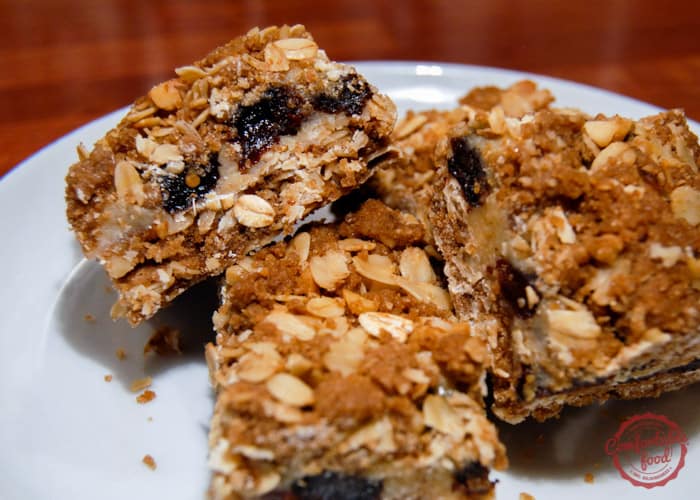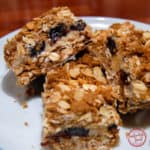 These triple good bars combine tart lemon and sweet condensed milk, then sandwich it perfectly between two oaty, crumbly layers.   They're sweet and delicious and sure to disappear quickly.
Ingredients
how to
Preheat oven to 375 F and grease a 9" x 13" pan.
In a medium saucepan, combine raisins, condensed milk, lemon juice and zest.  Cook over medium heat, stirring constantly, just until mixture begins to bubble; cool slightly.
Combine butter, brown sugar and vanilla; beat until light and fluffy.  Add flour, baking soda and salt; mix well.  Stir in oats and nuts.  Reserve two cups oat mixture for topping.
Press remaining oat mixture into greased pan and spread raisin mixture on top, to within 1/2 inch of edges.  Sprinkle with reserved oat mixture and press lightly.
Bake 25 - 30 minutes, or until golden brown.  Allow to cool completely before cutting into bars.