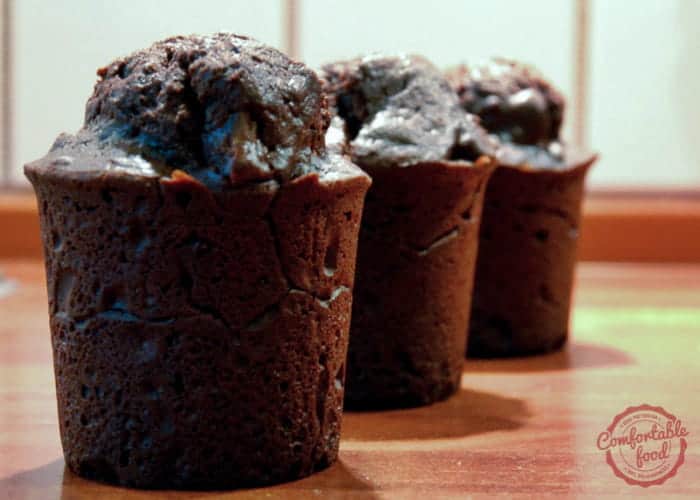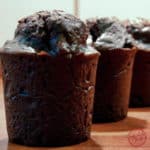 Combine the best elements of muffins and brownies in these deliciously chocolatey  brownie muffins.   They're perfectly chewy, yet cakey and light.  A delightful combination.
Ingredients
how to
Preheat the oven to 350°F (175°C).
Line 12 muffin tins with paper liners.
In a medium bowl combine cocoa and baking powder.
Add in boiling water; mix well with a wooden spoon.
Stir in the melted butter and vanilla.
Add the sugar and mix well.
Mix the flour with salt; then add to the chocolate mixture; mix well to combine (batter will be a bit on the thin side).
Stir in mini chocolate chips or walnuts (or 1 cup of both).
Spoon the batter into muffin liners and bake for 25-30 minutes or until muffins are done, be sure to not over bake.