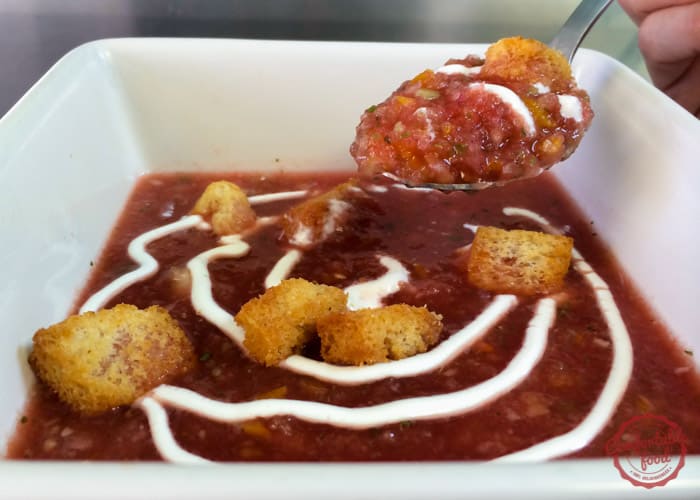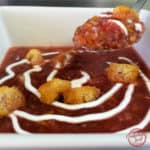 This gazpacho is such a great summer soup.  It's just sweet enough and the fiery habanero croutons definitely do their job to balance out the flavors.  This soup takes no time at all to make and can hold its flavor in the fridge for several days.  The sour cream garnish is certainly optional, but I loved the richness it adds to this light dish.
Ingredients
how to
Puree about 3/4 of the watermelon in a blender or large food processor until smooth, then remove to a large bowl.   Put the remaining watermelon in the blender with the cucumber, pepper, jalapeno, celery, onion, mint, lemon juice, honey, vinegar and salt and puree. Stir this into the watermelon already in the bowl.
Cover the soup and chill in the refrigerator for at least 2 hours.
While the soup is chilling, you can make the croutons. Heat the oven to 400 F.   Whisk the habanero powder into the melted butter, then toss the butter into the bread pieces with some salt.  Spread on a large baking sheet and bake for about 10 - 15 minutes, or until browned.  Allow to cool.
Drizzle the soup with some sour cream and some sprinkle on some croutons, then serve.