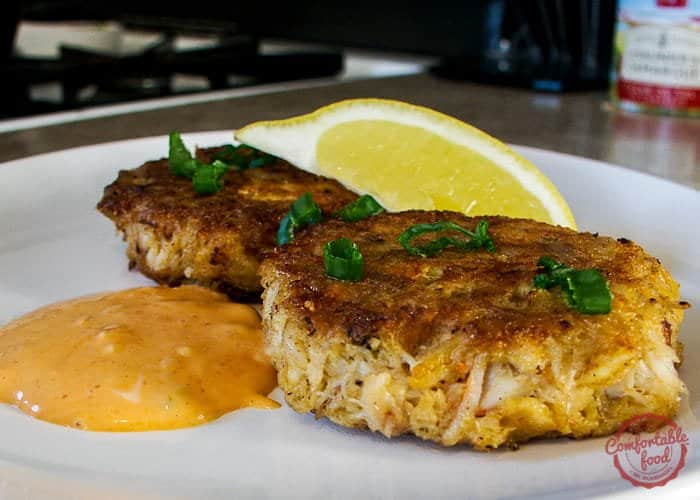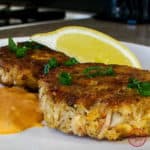 Okay, so I realize I am always saying things are the best ever. The thing is, they usually are—and these crab cakes are no exception. They're the best I've ever had—full of jumbo lump crab meat, the perfect amount of spice and seasoning, they're incredible. They're easy to make and hard to mess up.  Just make sure you're using good quality crab meat, and you can't go wrong. I like to fry these in a mixture of butter and olive oil; I think the temperature gets just right and gives them an amazing golden brown crust.
These are perfect as a crab cake benedict for a nice brunch menu—they're great on a sandwich. And they're fantastic on their own as an appetizer or a light dinner. I served them with a sriracha tartar sauce and lemon with a salad on the side, and they were to die for.
(This recipe was originally published here on 03/20/2014)
here's a video showing how to make them:
Ingredients
how to
Put the crab meat in a bowl and add the saltines. Beat the egg yolks, then pour them on top. Add the remaining ingredients and gently fold everything together, being careful to not break up the crab pieces too much.
Use an electric mixer to beat the egg whites to soft peaks, then gently fold this into the crab mixture.
Shape the mixture into 3 ½" rounded cakes.
Fry in a heavy bottomed saucepan in a mixture of butter and olive oil over medium-high heat until lightly browned on both sides. Be careful not to overcook.