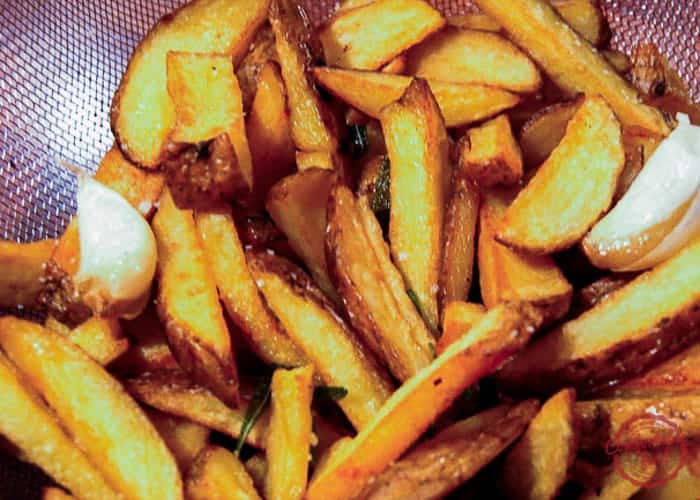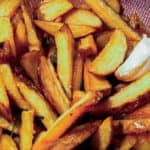 This method of making french fries at home is so simple, you might end up being surprised at how perfectly delicious they come out.   The added garlic and rosemary are completely optional, but so delicious that if you try fries this way once, you might never make them another way again.
Ingredients
how to
Place the potato strips in a colander, and rinse well under running water, then shake off any excess water.
Put them in a large frying pot, and cover with oil by about 1 inch (2 cm).
Put the pot over medium heat, and cook for about 15 minutes - the oil will begin to bubble.
Continue cooking for about 30 more minutes, using a spatula to gently separate the fries from time to time.
When the potatoes have softened, increase the heat to medium high and cook for about 15 - 20 more minutes, they should start to turn golden and get crispy.
Add the unpeeled garlic for the last 5 minutes of cooking, and about 2 minutes before they are done, sprinkle in the rosemary leaves.
Remove the fries with a slotted spoon, allow to drain briefly, then toss with fleur de sel and serve warm.