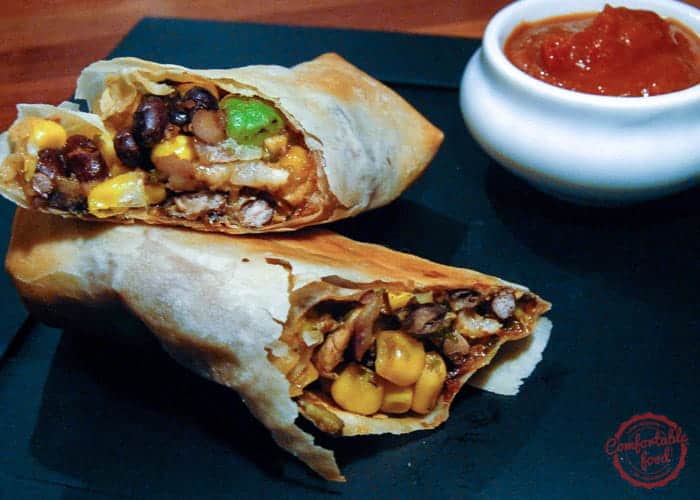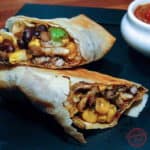 These 'spring rolls' are a great idea for an easy Mexican appetizer.  Using phyllo dough to make these super crunchy, tasty mini chimichangas makes them super easy to handle.   Dip them in salsa and sour cream, and spice up any party with this great Mexican appetizer idea.
Ingredients
how to
Pre heat the oven to 400 F (200 C).
In a medium bowl, mix all ingredients (black beans through cheese) together well, then squeeze the lime over the mixture, generously salt and pepper and stir thoroughly.
Place a piece of phyllo on your counter and cut it in half.
Generously brush oil over the pastry, then roll up each short side about 4 or 5 times.
Place about 1/3 cup of black bean mixture in the center, then tightly roll up the spring roll,  making sure the seam is on the bottom.
Move the roll to a baking sheet covered with baking paper and repeat until all the filling and/or pastry is used up.
Generously brush all the rolls with vegetable oil, and bake until golden brown and crispy, about 20 - 30 minutes.
Serve with salsa and sour cream (creme fraiche).