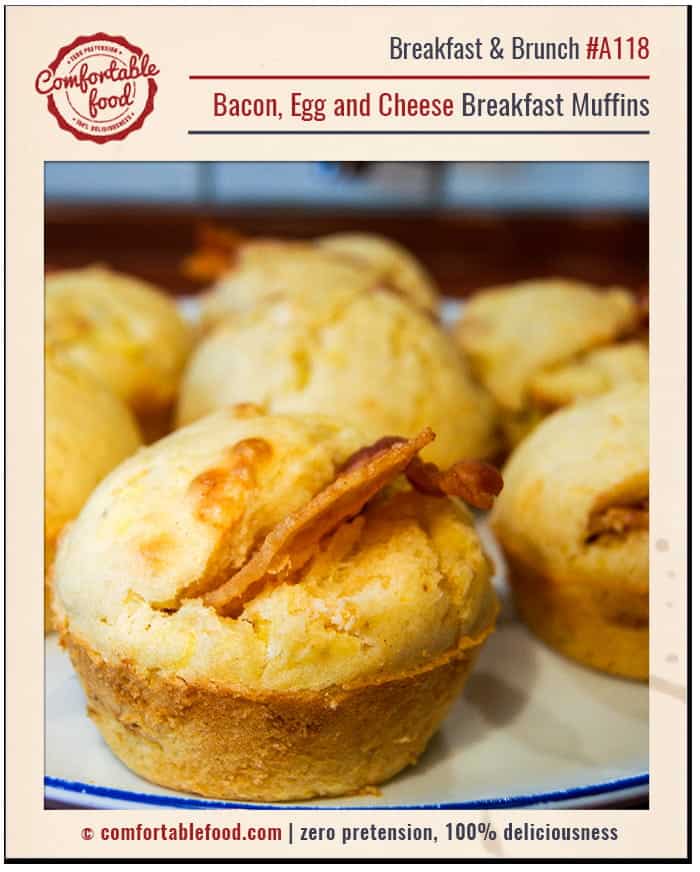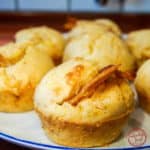 These bacon, egg and cheese muffins combine all the perfect breakfast ingredients in one handy hand held package.  They're super easy to make, and even easier to eat.
Serve them warm, drizzled with some maple syrup with a cup of coffee for an eye opening morning treat and they're guaranteed to satisfy the pickiest of morning eaters.




are you bacon obsessed?  check out these recipes too:
Ingredients
how to
Preheat the oven to 400 F.
Cook the bacon in a large skillet until it just starts to crisp, then remove and drain on paper towels.  Drain the skillet and reserve the bacon drippings.
In a small bowl, beat 4 of the eggs with 2 tbsp water and a dash of salt and pepper.  Cook the eggs in a hot skillet in 2 tsp of the reserved bacon drippings until just set around the edges.
Brush about 1/2 tsp of bacon grease in each cup of a 12 cup muffin tin and set aside.
Stir together the flour, cornmeal, sugar, baking powder and salt together in a large bowl.
In a separate bowl, combine the milk, vegetable oil and remaining two eggs – beat together well.  Stir this into the flour mixture until just combined, then use a rubber spatula to gently fold in the scrambled eggs and cheese.
Spoon equal amounts into the prepared muffin tins and place one piece of bacon into each muffin.
Bake for 15 – 17 minutes, or until lightly browned on top and a toothpick test comes out clean.
Cool slightly in muffin tin, then run a sharp knife around each one to loosen and remove from pan.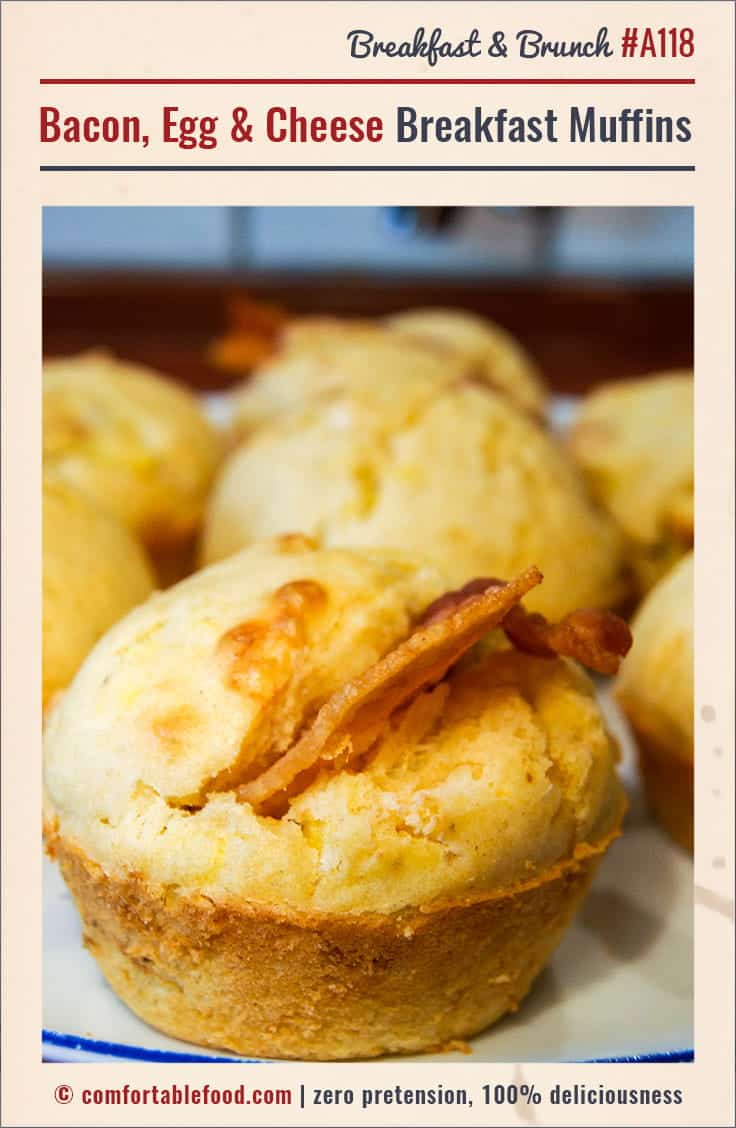 this post contains affiliate links