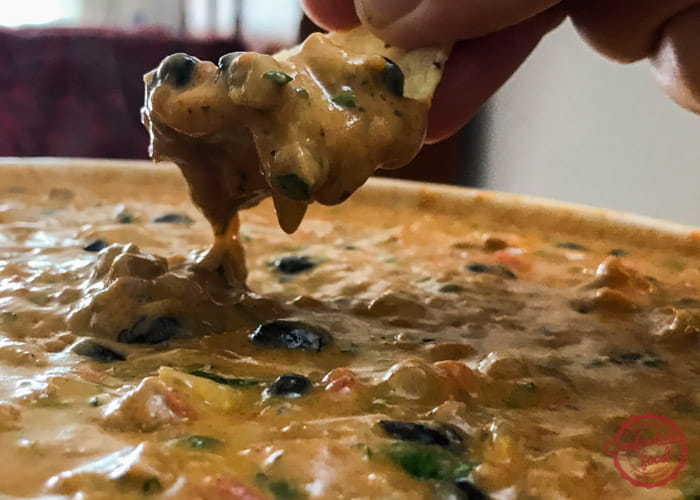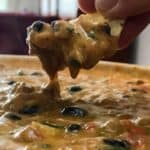 Is there really anything better than scooping a heaping amount of perfectly seasoned melted cheese chock full of beans and beef on a crispy tortilla chip? I'm not sure there is . . .   You can customize this dip in a million different ways, you can spice it up with jalapeno or chipotle.  Add diced bell peppers or a bag of frozen corn . . . it's really limitless.  Whatever you do – just make it and serve it to people, they will LOVE you forever for it.
here's a video showing how to make it:
Ingredients
how to
Heat the butter up in a large, deep soup pot, then add the onion, salt and pepper and cook until softened - about 5 minutes.
Add the beef and crumble with a spoon and cook until browned.  Stir in the seasoning packet and the diced tomatoes and cook a few minutes, or until combined.
Add the velveeta cheese and stir and cook until the cheese is melted, then stir in the beans, salsa and cilantro.
Simmer for about 10 minutes to let the flavors combine, stirring often - then pour into a large serving dish of your choice and serve with tortilla chips.