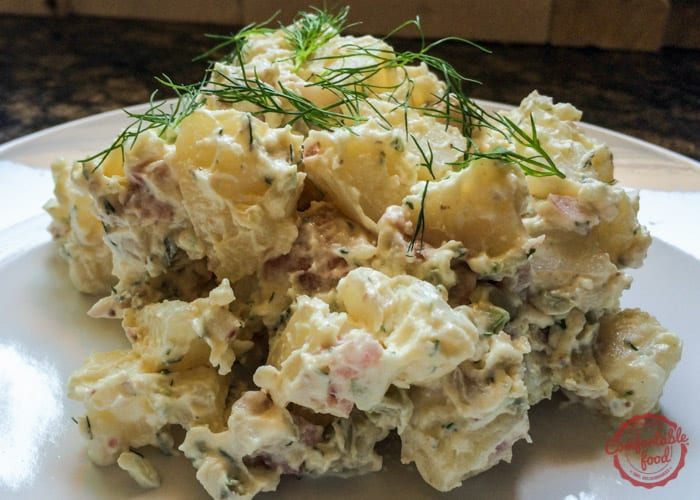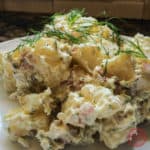 Summer just isn't summer without potato salad.  There are a million versions of this, but for me this is by far the best.  It's just mustardy enough, it's rich and creamy but not too heavy.  The dill adds the perfect zest and the pickles give it a delightful crunch.  Take this to your next bbq or potluck - just be ready to share the recipe!
Ingredients
how to
Cut the potatoes in half and put them in a large pot. Cover with cold water and add the kosher salt. Bring to a boil, then reduce the heat to a simmer.   Simmer until the potatoes are fork-tender, about 20-25 minutes. Drain and rinse under cold water.
Once the potatoes are cool, cut them into bite sized chunks and put in a large bowl.
In a small bowl, whisk together the mayonnaise, sour cream, mustards, paprika and dill. Stir in the celery, onion and pickles.
Use a rubber spatula to gently stir this mixture into the potatoes until they are all well coated. Season with salt and pepper and stir again. Allow to chill in the fridge for at least 2 hours before serving.