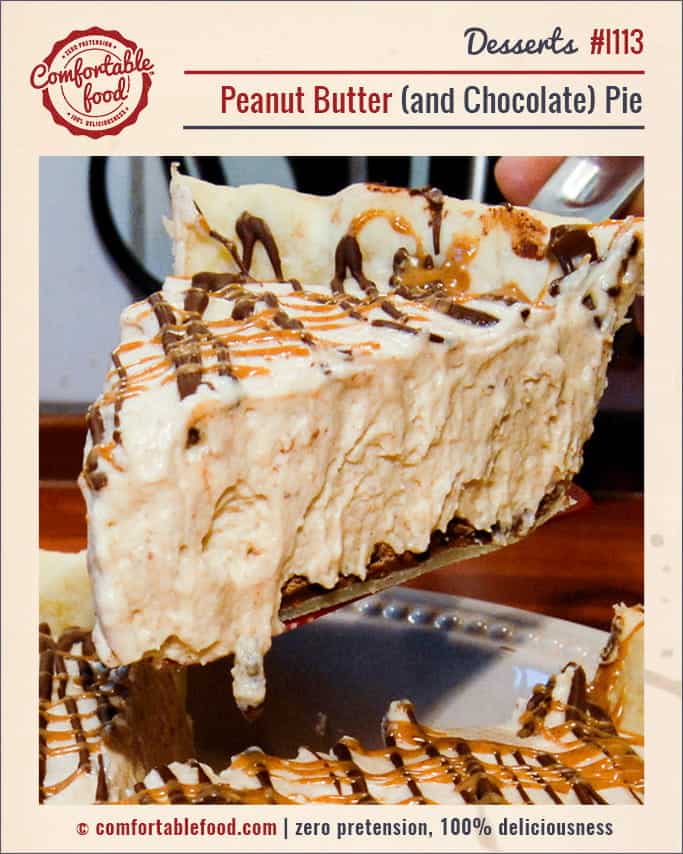 I'm pretty sure that if I was on a desert island, this Peanut Butter Chocolate Pie would take up two of however many food items I'm allowed to have.  If it's only two, then so be it.  There are no two foods that pair together better (for me).  Peanut butter (a good quality, unsweetened one) is so good for you and it's just so darn delicious.  Paired with a good chocolate it just gets better and better.
This pie is light and fluffy and so perfectly sweet.  Be sure to serve it very chilled, or it will melt a bit – it almost has the consistency of an 'ice-cream pie'.  It's seriously so good, and the perfect summer (or whenever) sweet treat.
Prep time on this deliciousness is only about 20 minutes. Including chill time, you're looking at about 5 hours total, so my suggestion is get it in the fridge first, then finish up whatever else you're planning for the delicious meal you're gonna serve.



want something sweet but not in the mood to bake?
no probs, I've got you covered:
Peanut Butter (and Chocolate) Pie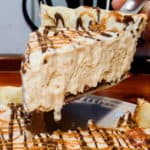 Print
Nutrition facts

(per portion)
Nutrition facts
(per portion)
Calories: 662
Carbohydrate Content: 57.6g
Cholesterol Content: 48mg
Fat Content: 43.9g
Fiber Content: 3.2g
Protein Content: 13.7g
Saturated Fat Content: 18.2g
Serving Size: 8
Sodium Content: 732mg
Sugar Content: 42.7g
Ingredients
how to
Preheat the oven to 350 C (175 F).
If using a pre-packaged pie crust then bake according to package directions.  If using a rolled up crust, then place it in a greased 9" pie pan.  Prick the bottom of the crust all over with a fork, then line with aluminum foil and pastry weights.  Bake for about 15 minutes, then remove the foil and bake for another 3 - 5 minutes, or until the crust is browned.
Sprinkle the chocolate chunks around the crust, then return to the oven for a few minutes to melt the chocolate, then spread evenly over the crust, using the back of a spoon.  Set the crust aside and allow to cool.
Beat together the cream cheese, powdered sugar and salt until light and fluffy, then beat in the peanut butter and vanilla.
In a separate bowl, use an electric mixer to beat the whipped cream until soft peaks form.  Whisk in about 1 cup of the whipped cream into the peanut butter mixture to lighten it and then gently fold in the remaining whipped cream.  Pour the filling into the cooled crust.  Freeze for about 4 hours, or refrigerated covered overnight before serving.
Decorate the pie with chocolate and peanut butter by putting each in their own plastic ziploc bag, snipping off a small piece of the corner to make a tip, and drizzling decoratively over the pie.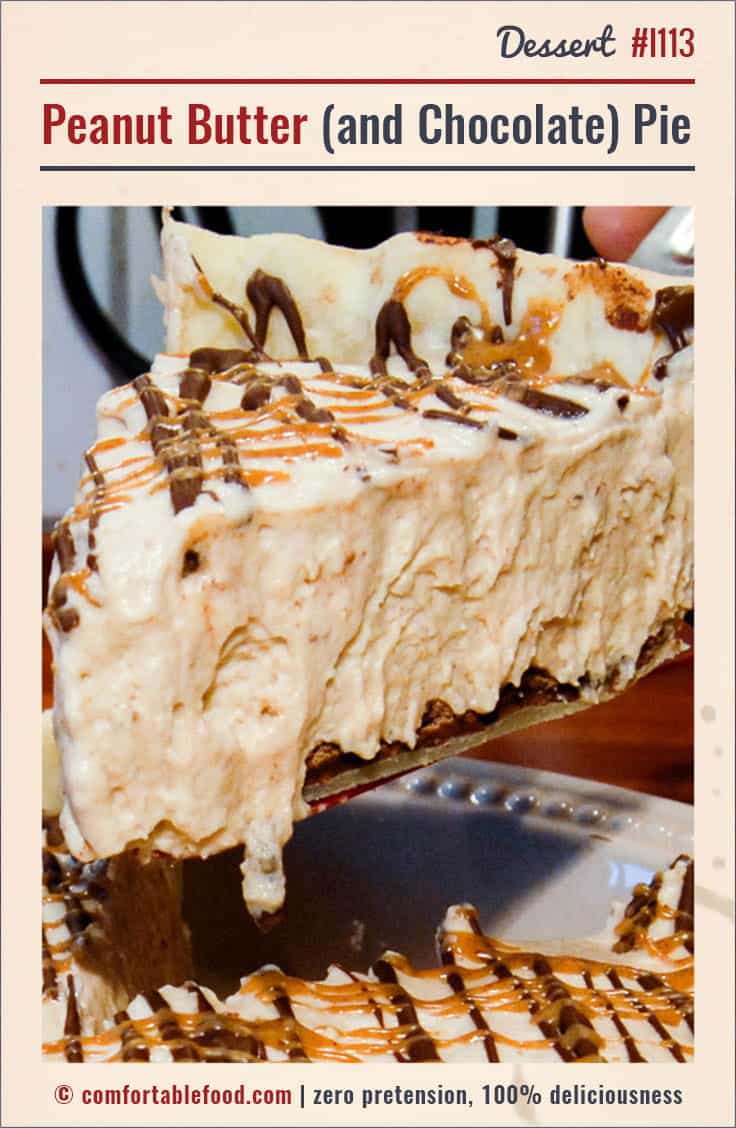 this post contains affiliate links