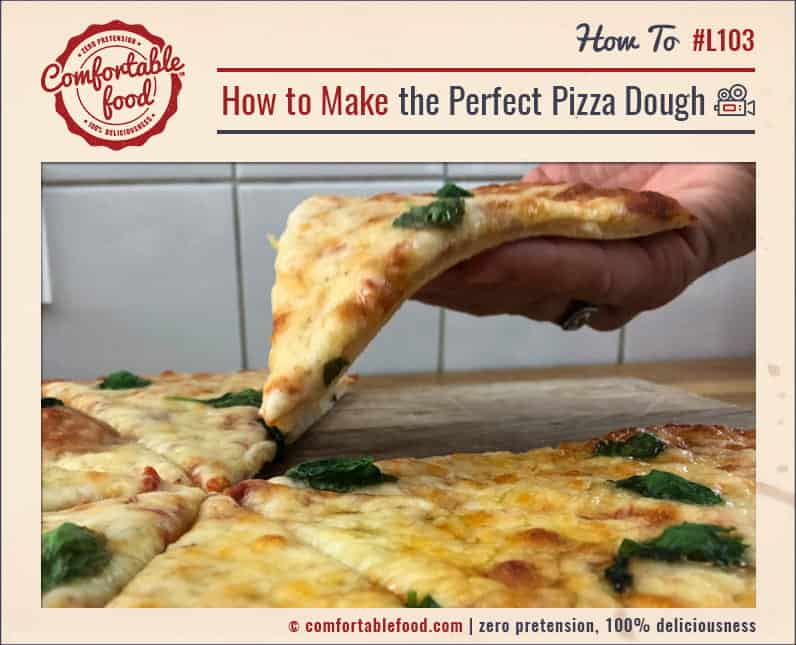 Of all the recipes for pizza dough I have tried, this is my favorite and really does produce a perfect pizza dough every time. There are a lot of no-knead pizza dough recipes out there, but from all that I have tried, I just don't find that the texture of the final product is what I'm looking for. Kneading the dough gives it the elasticity it needs to really stand out in the crowd.
This dough is super versatile, it works great for a thicker, chewier crust, but is also perfect for that super thin Italian style crust that is just sooooo good. 🙂 Be sure you use a good flour, typically a "00" makes for the best crust, but the quality is really important if you want an amazing pizza.
There is some time involved in this pizza dough, but it's mostly just waiting for the dough to rise and it has to twice, so you can pretty much just leave it be and do some other things around the house while it's doing it's thing.
Try this recipe out and if you love it (or not), please let me know in the comments section.
here is a video showing how to make this pizza dough:
How to Make the Perfect Pizza Dough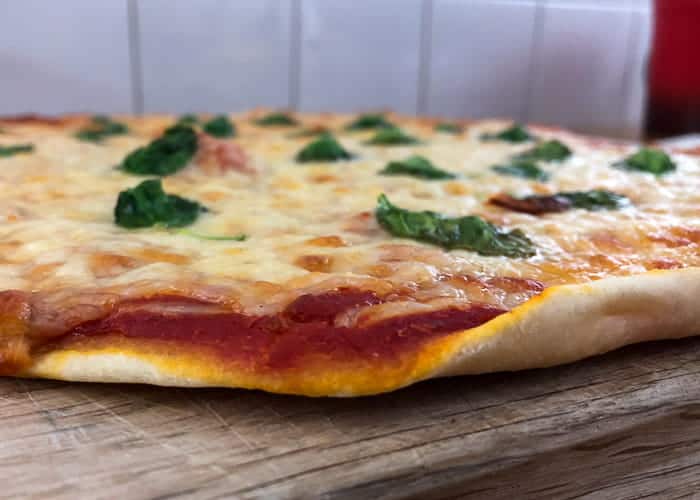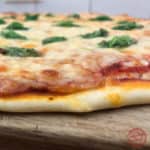 Print
Nutrition facts

(per portion)
Nutrition facts
(per portion)
Calories: 304
Carbohydrate Content: 51.1
Fat Content: 7.2
Fiber Content: 3
Protein Content: 8.9
Saturated Fat Content: 1
Serving Size: 8
Sodium Content: 295
Sugar Content: 1.2
Ingredients
how to
Dissolve the yeast and sugar in 1/2 cup of the warm water, mix well. (The temperature should be between 100 and 110 degrees F ( 37° C- 43°  C ). In about 5 minutes the yeast should activate and start foaming.
Using a fork, mix the flour, salt, olive oil and remaining water together with the yeast mixture in a large bowl.  Keep mixing until all the liquid is absorbed.
(at this point mix in optional dried herbs like basil, oregano or rosemary – fresh rosemary is also delicious, depending on your pizza ingredients.)
Place the dough on a floured surface, and begin to knead it for about 10 minutes, or until it develops a smooth and silky texture.  If the dough is very sticky, add some more flour.
Drizzle some olive oil in a bowl, and roll the dough around.  Cover the bowl with a cloth, and put it in a draft-free, warm place.
Let the dough rise until it has doubled in size, about an hour. Punch it down and let it rise again for about 45 minutes.
Take half the dough and roll it out on a floured surface into the shape you want.
Place the dough on a cookie sheet lined with baking paper.
Top the dough with desired ingredients, then bake in a hot oven (400 F, 200 C) until dough has browned and cheese is browning and bubbly.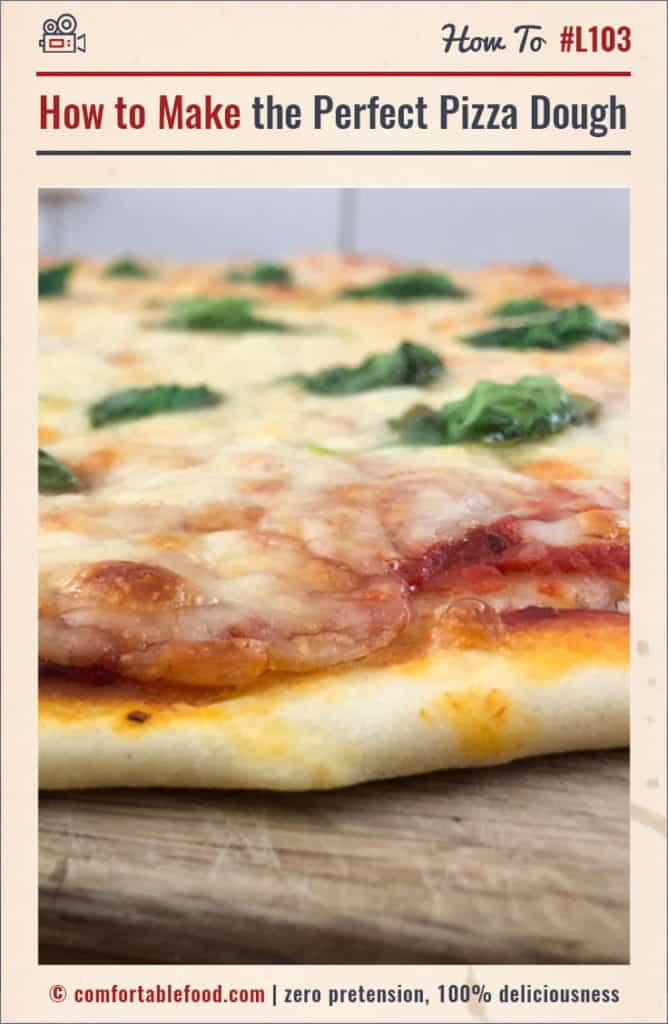 (this post contains affiliate links)