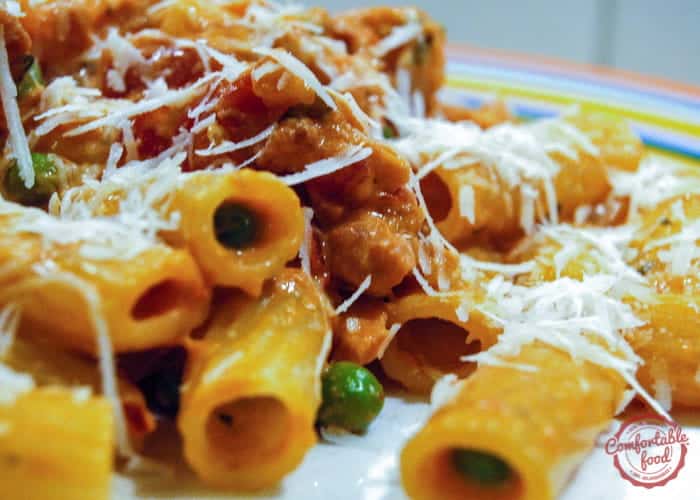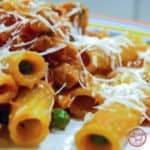 This rigatoni alla vodka might be one of the best pasta dishes I've ever made.  It's ridiculously flavorful - rich and creamy and delicious!  It's als0 super easy to make this vegetarian - just use mushrooms instead of the bacon (but then you definitely will need to add some salt).  When you're craving a big bowl of rich, creamy pasta - this recipe is for you.
Ingredients
how to
Heat the oil in a large, heavy bottomed skillet over medium heat, then add the bacon and sautee it until just starting to crisp.  Stir in the garlic and red pepper, and cook for another minute or so.
Add the vodka, then the tomatoes and tomato paste, and cook for about 3 - 5 minutes, then stir in the peas, mascarpone and cream and let simmer for about 15 - 20 minutes.
Stir in the basil and parmesan, then remove from heat.
Let the sauce rest while you boil your pasta to al dente, then drain it and toss together with the sauce.
Garnish with extra grated parmesan.