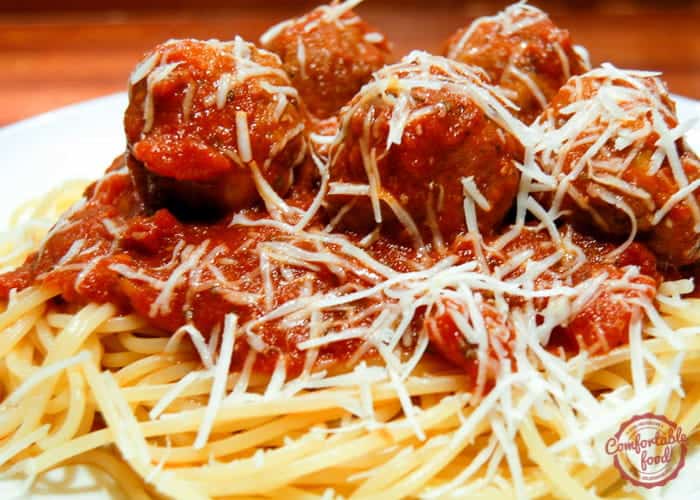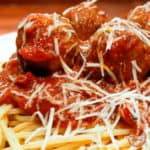 Spaghetti and meatballs might be my most favorite comfort food dish.  Few things go together so well as that tangy tomato sauce and the well spiced meat.   These meatballs are really easy to make and the flavors are simple, but delicious.   Homemade tomato sauce is awesome with these meatballs, but if you don't have the time you can always just use a good quality jarred sauce.
Ingredients
how to
In a large bowl, mix the ingredients (from the pork to the water) together gently with a fork until well combined.
Wet your hands, then form the mixture into 1" meatballs - you should have around 2 dozen.
Put the flour on a plate, then roll each ball gently to coat.
Heat the oil and butter in a large skillet, then brown the meatballs, 8 - 10 at a time for about 6 to 8 minutes, until browned and cooked through.  be careful to not overcrowd, allow room for them to roll around and brown on all sides
Remove the cooked meatballs to a plate with paper towel to drain.
Heat as much tomato sauce as you want in a large pot, then add the meatballs and let them simmer together for about 20 minutes.
Serve over al dente spaghetti and garnish with extra Parmesan cheese.