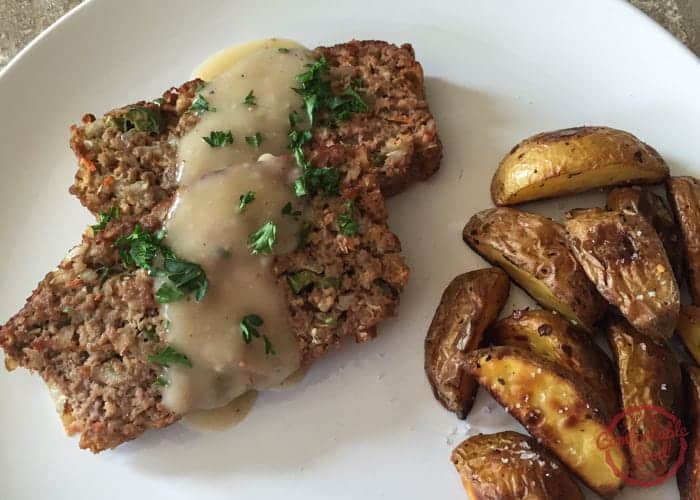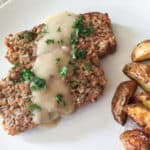 Healthy isn't the first thing I think of when I think of meatloaf.  I wanted to change that a bit with this recipe and give this meatloaf some nutritional goodness.  The added vegetables give great texture and crunch, and the Greek yoghurt and brown rice do wonders holding everything together.
I left off the traditional ketchup topping because I wanted to leave out sugar, but ketchup would be delicious on this meatloaf – maybe with a tablespoon or two of balsamic vinegar mixed in.  I did use the drippings to make a delicious gravy with some butter and flour.  This meatloaf is hearty and incredibly flavorful and really super easy to make.
(This recipe was originally published here on 09/29/2014)
Ingredients
how to
Preheat the oven to 350 F and grease a 9"x5" loaf pan.
Put the beef in a large mixing bowl and break it up. Add all of the remaining ingredients and mix together until well combined.
Put the beef mixture into the prepared loaf pan and pack down gently. Bake in the oven for about 45 minutes, or until cooked through.