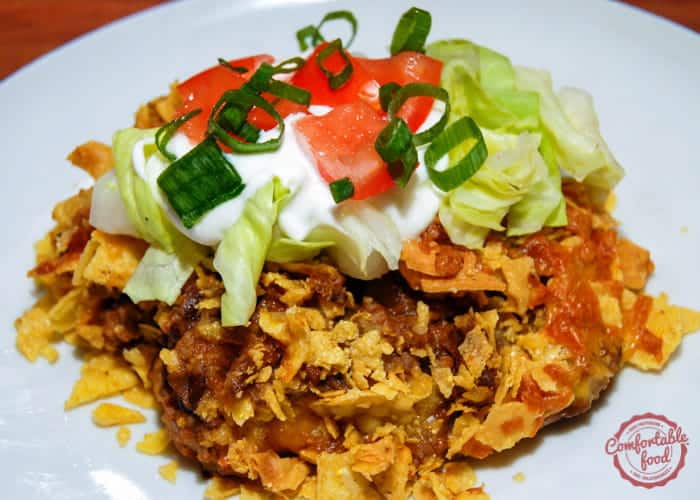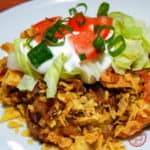 This recipe comes from my mother and it is one of my favorite things she makes.  The multiple layers of crushed corn tortillas, ground beef, cheese and Mexican sauces give this enchilada pie the perfect texture and totally delicious flavor.
Ingredients
how to
Preheat the oven to 375 F and grease a 9"x13" baking dish.
In a large frying pan over medium heat, brown the ground beef with the onion and garlic until the beef is browned and the onion is soft.
Lower the heat and add the salsa, beans, enchilada sauce, olives, and salt.  Stir and cook until well combined and bubbly, then remove from heat.
Place 1 cup of the chips in the bottom of the baking dish.  Spread half of the beef mixture on top.   Top with another cup of the chips and half of the cheese.  Spread over the remaining beef mixture, the rest of the chips, and sprinkle on the rest of the cheese.
Bake the pie for 30 to 40 minutes, or until the center is hot and bubbly.  Serve immediately with bowls filled with garnishes.