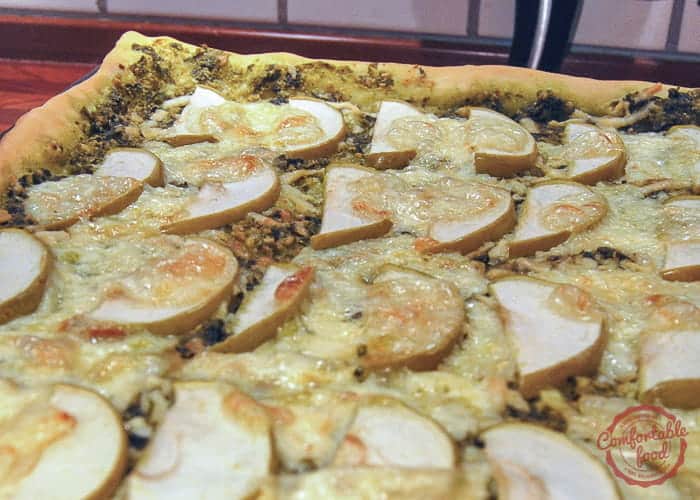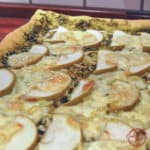 This apple, pesto and brie pizza could seriously not be easier to throw together.   The flavors are off the chart - the pesto isn't too strong, the apple and the brie really mellow it out.  Make this for a quick dinner, or serve as an appetizer - it will wow your guests, guaranteed.  🙂
Ingredients
how to
Preheat oven to 400 F (200 C).
Put your prepared pizza dough on baking paper on a baking sheet.
Spoon the pesto onto the dough, spreading it evenly with the back of your spoon.
Sprinkle the parmesan over the pesto, then add the sliced apple and top with the slices of brie.
Bake for about 20 minutes, or until cheese is beginning to turn golden brown and the crust is cooked.