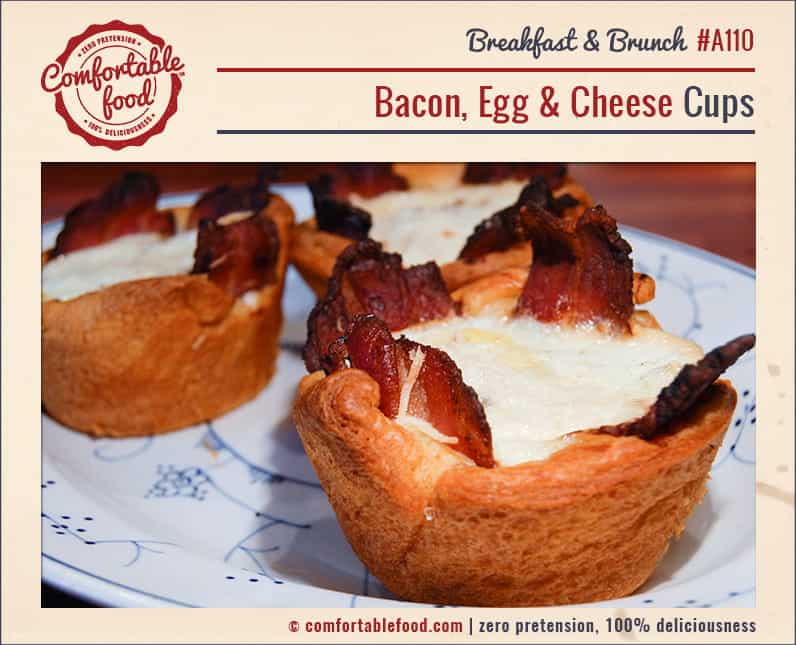 These Bacon and Egg Cups with Cheese could literally not be more easy to make.  Chances are you already have what you need in your fridge, and with a 5 minute prep time it couldn't be more simple.  They're beautiful and delicious and guaranteed to impress for breakfast any day of the week or for a fancy brunch.
I make these all the time and I've never gotten anything but compliments on them.  Trust me – serve these bad boys to your family or friends and you're gonna get nothing but kudos from them all!  😉
Prep time is less than 10 minutes and they cook in under 30, so in about 1/2 an hour you can have 6 of these piping hot and ready to devour.
check out these other quick and easy breakfast options:
Bacon, Egg & Cheese Breakfast Cups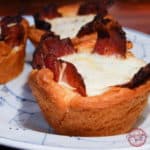 Prep Time: 10 minutes
Cook Time: 30 minutes
Serving: 6 servings
Print
Nutrition facts

(per portion)
Nutrition facts
(per portion)
Calories: 476
Carbohydrate Content: 26.2g
Cholesterol Content: 208mg
Fat Content: 10.3g
Fiber Content: 0.7g
Protein Content: 25.1g
Saturated Fat Content: 10.3g
Serving Size: 6
Sodium Content: 1820mg
Sugar Content: 4.6g
Ingredients
how to
Pre heat the oven to 350 F (175 C) and grease a large 6 cup muffin pan.
Cook the bacon over medium heat in a skillet, until most of the fat is rendered, but the bacon is not crispy (the bacon will finish cooking in the oven).
Separate your dough into 6 portions, and place one in each muffin cup, press or stretch the dough so it comes up the sides of the cup.
Cross two pieces of bacon in each cup, then crack an egg in each one.  Generously salt and pepper, then sprinkle with a little parmesan cheese.
Bake about 30 minutes, until the egg is set and the dough is browned.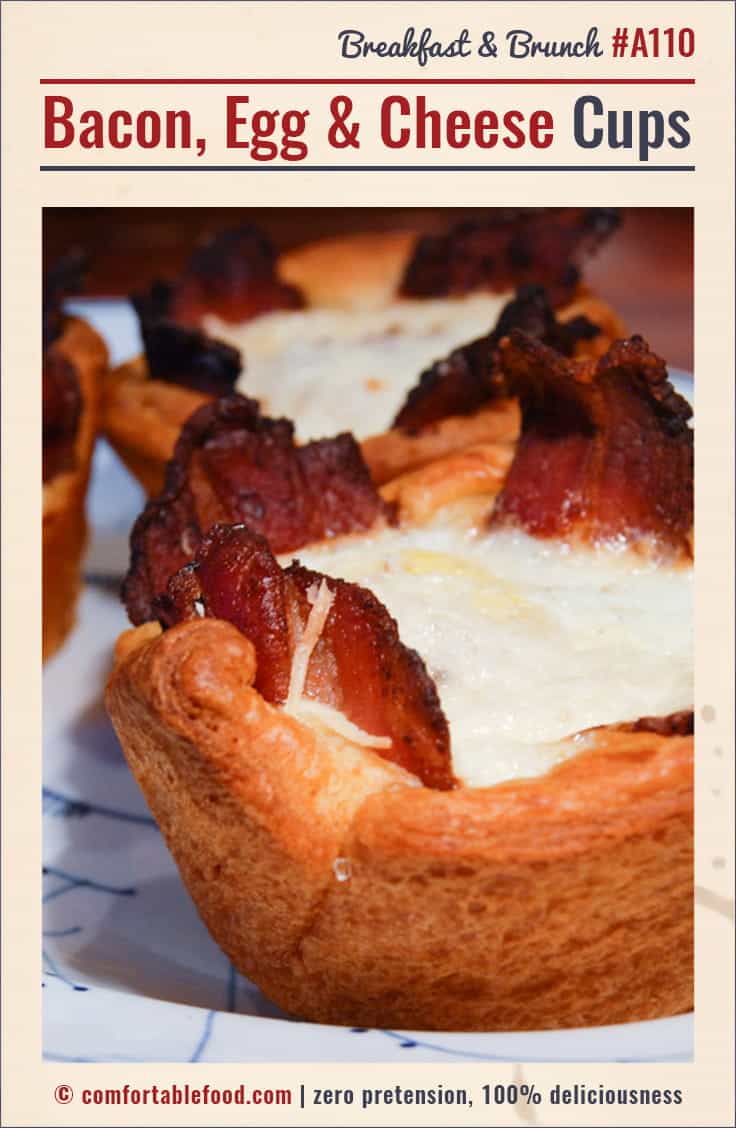 this post contains affiliate links