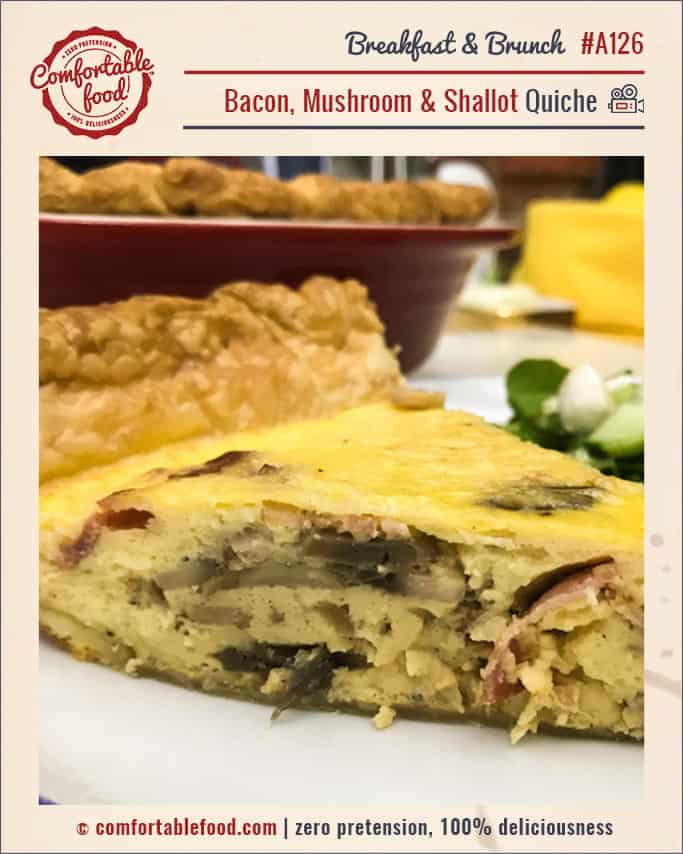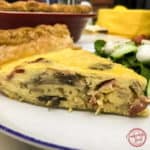 I absolutely love quiche.  It's one of the most versatile dishes in that it is flavorful, filling and appropriate for any time of day.  It's perfect for breakfast or brunch, it's a great lunch with a salad on the side and it's perfectly savory and delicious for dinner as well.  The variations on quiche are endless, you can pretty much do whatever you want and it's kind of hard to mess up.

This one has classic French roots with the shallot and the bacon that combine to give the perfect flavor.  I always spread a bit of dijon mustard on the cooked crust - it creates a bit of a barrier for the liquid and helps keep the crust from getting soggy and it has an amazing capacity to help pull all of the flavors together.  This quiche is delicious.




check out these other delicious quiche recipes: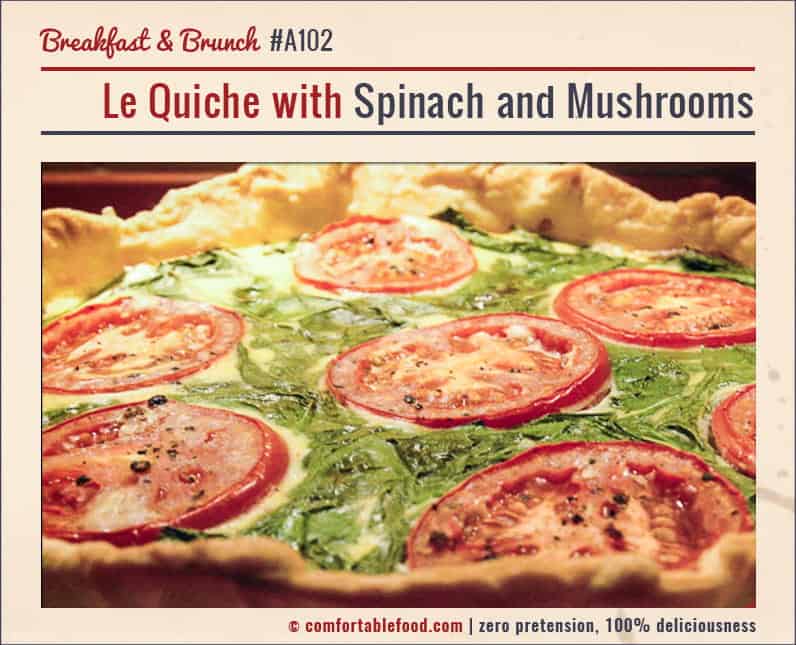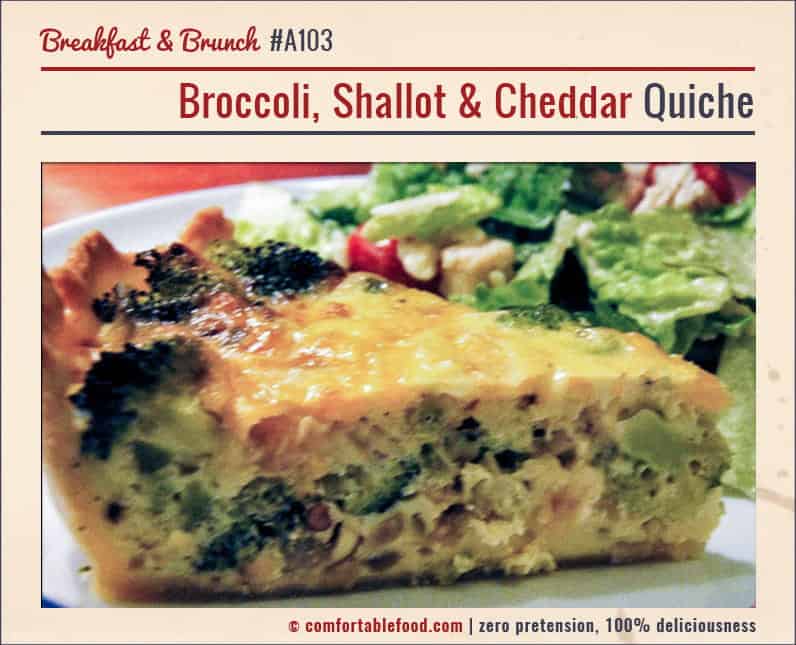 [adinserter block="1"]
[adinserter block="2"]

here's a video showing how to make it:
Ingredients
how to
Preheat the oven to 350.  Spray a pie pan with cooking spray, lightly coat with flour and put the pie crust in it - poke holes all around with a fork.
Weigh the pie crust with aluminum foil and pastry weights and bake in the oven for about 15 minutes, then remove the foil and bake for another 3 - 4 minutes, then remove and allow to cool.
Heat the oil in a medium skillet, then cook the bacon until almost crispy.  Remove it to a bowl with a slotted spoon.
Cook the mushrooms in the same skillet, then remove to a bowl as well.  Then cook the shallots until soft in the same skillet and remove them to a bowl as well.
Spread the dijon mustard evenly on the bottom of the cooked pastry crust, then layer on top the shallots, mushrooms, bacon and then the parmesan cheese.
In a medium mixing bowl, whisk the eggs together with the cream, salt and pepper.  Whisk for about 2 minutes, or until completely combined, but not quite frothy.
Pour the egg mixture over the top, then bake in the oven for about 30 - 40 minutes, or until puffed up and just set in the center.
Allow to cool for about 10 minutes, then slice and serve.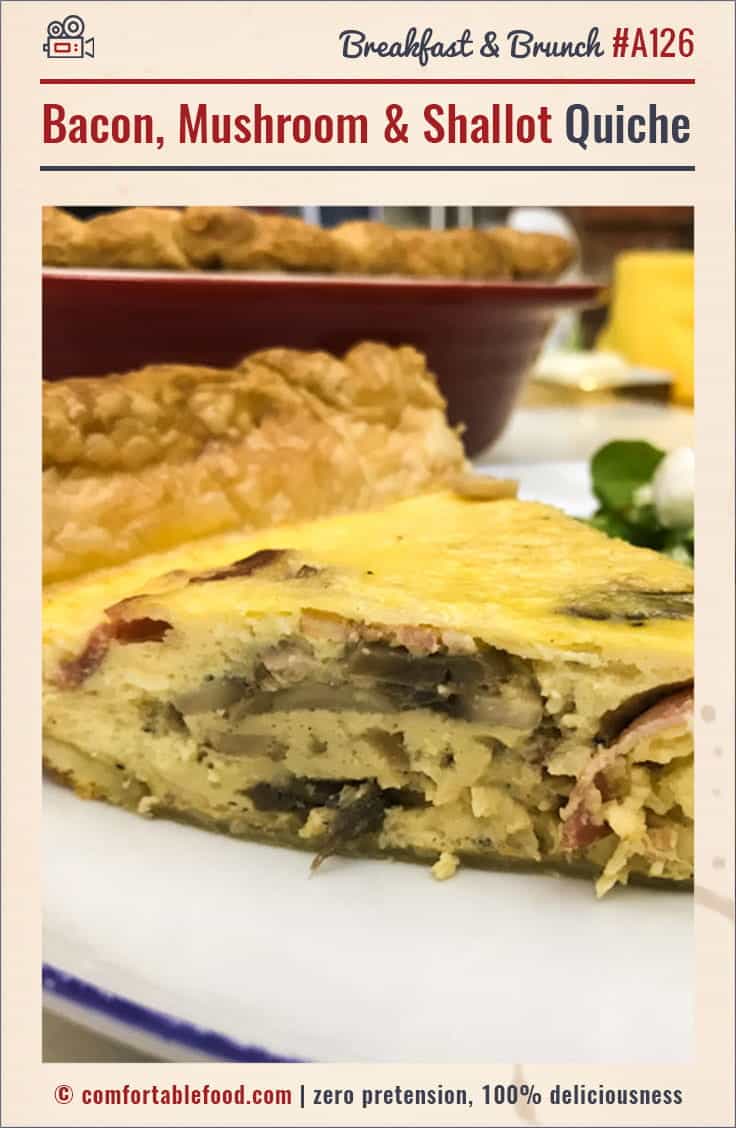 this post contains affiliate links