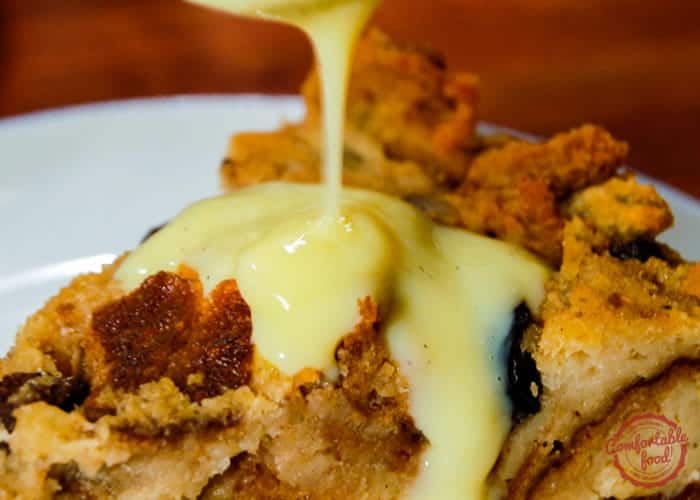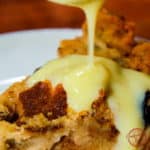 I love making bread pudding.  I will spend weeks putting 'spare' pieces and parts of bread in the freezer, then when I have enough I will whip up this bread pudding recipe.  Creme anglaise is the perfect topping for this, but vanilla ice cream will certainly do in a pinch.
Ingredients
how to
for the bread pudding:
Preheat the oven to 350 F (175 C)
Put the bread into a large bowl, pour the milk over and crush the bread with your hands until it is well mixed and all the milk is absorbed.
In another bowl, beat the eggs well, then add the sugar, vanilla, allspice and cinnamon and mix well.
Gently mix this into the bread mixture, then stir in the raisins.
Pour the butter into the bottom of a casserole dish and coat well the bottom and sides.
Pour in the bread mixture, pack it lightly and bake for about 40 minutes, or until the edges brown and pull away from the sides of the pan.
for the creme anglaise:
Put the milk in a medium saucepan,  cut the vanilla bean lengthwise and scrape the seeds into the milk.
Put the pan over medium heat and bring almost to a boil, stirring occasionally.
Put a larger pan half full of water to boil on the stove for a bain marie.
In a medium bowl, beat the egg yolks together with the sugar until light and creamy, about 5 minutes.
Slowly add the hot milk to the egg yolks, stirring vigorously so they don't cook - the mixture should be foamy.
Pour this mixture into a metal mixing bowl, then set this bowl above the pot of boiling water and cook, stirring constantly with a wooden spoon, until the foam disappears and the sauce begins to stick to the spoon.
Pour the sauce into a room temperature container and allow to rest until cool, then refrigerate until using it.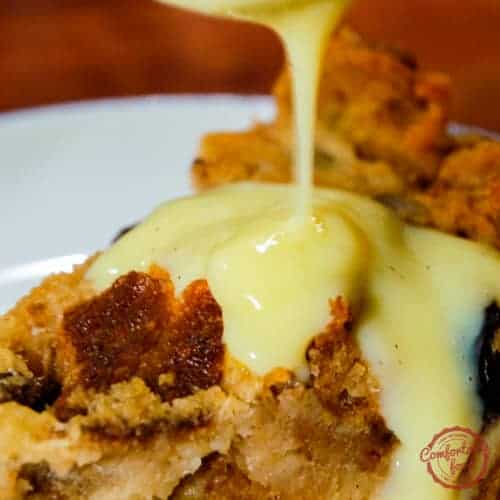 5

stars - based on

1

review(s)