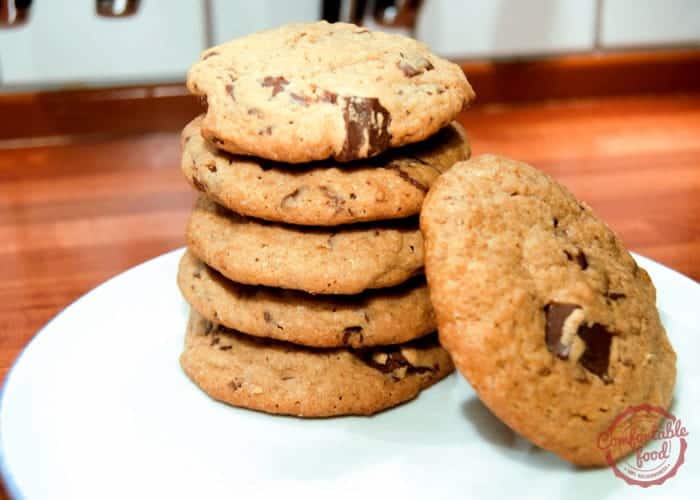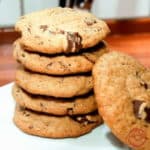 These cookies find the perfect balance between peanut butter cookies and chocolate chip.  The peanut butter sets the perfect base, and the chocolate is far from lost - these cookies are definitely a winning combination.
Ingredients
how to
In a large bowl, use an electric mixer to cream together the butter and peanut butter then add the sugars and blend until smooth.  Add the egg, egg whites, vanilla and water - mix until combined.
Sift in the flour, baking powder, baking soda and salt and mix until just combined, then use a wooden spoon to stir in the chocolate chunks.
Drop by tablespoonfuls about 2 inches apart on a baking sheet lined with baking paper.  Cook for about 12 minutes, or until golden brown.
Allow to cool for about 5 minutes on the baking sheet, then remove to wire racks to cool completely.