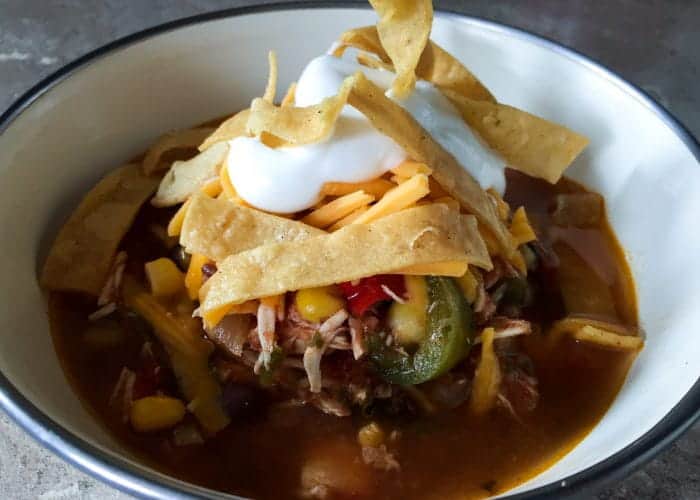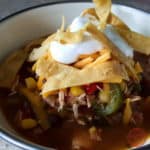 Mexican food is by far my favorite thing to eat, and I'm always trying out new ways to make it interesting. I've never really used my slow cooker for much before, and so I decided it was high time to change that. Fajitas are so good to eat, but they're a little tricky to make at home without the proper equipment, so I decided to try them as soup.
This soup has all the flavor of sizzling fajitas that you get in a restaurant, and it's SO easy. Just throw everything into your slow cooker and leave for work, then come home to a super flavorful, spicy, delicious dinner.
(This recipe was originally published here on 03/13/2015)
Ingredients
how to
Put the oil in your slow cooker and turn to high. Add the pepper, onion and jalapeno and allow to cook for about 20 minutes, or until just beginning to soften.
Add the remaining ingredients, stir well and lower the heat to low. Cook for about 6 hours, or until the chicken is cooked through.
Remove the bay leaf and discard, then remove the chicken pieces with tongs and shred with a fork. Return the chicken and cook for another 30 minutes before serving.
Garnish with sour cream, shredded cheddar and crispy tortilla strips.