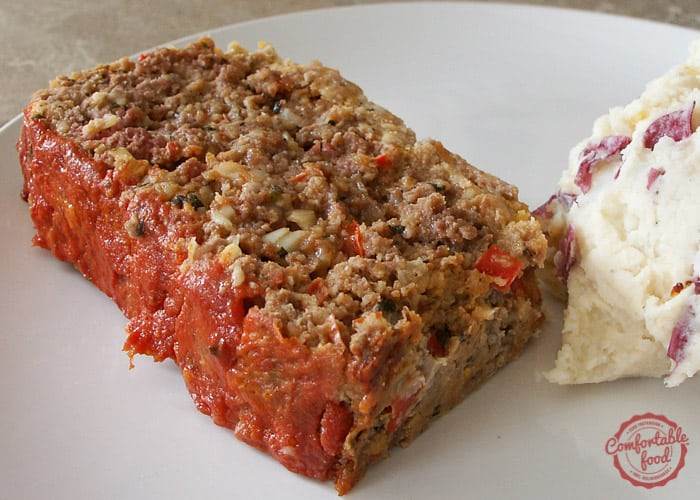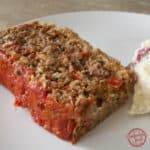 This is the BEST Italian style meatloaf.  It's the perfect texture, it's not too dry and not too dense.  The Italian seasoning really does add incredible flavor to this meatloaf, and the balsamic vinegar takes it to that perfect place.  Serve this with some great garlic whipped potatoes and a green vegetable for a complete and delicious dinner.
Ingredients
how to
Preheat oven to 350 degrees F.
Heat 2 tbsp of the oil in a heavy skillet over medium heat.  Add the onions and pepper and cook until soft, about 5 minutes.  Add the garlic and cook another minute or two then stir in the Italian herbs and remove from heat.
In a small bowl, whisk the eggs well - season with salt and pepper and whisk to combine.
Put the beef in a large bowl, add the egg mixture, then add the remaining 2 tbsp olive oil, the worcestershire, 2 tbsp of the balsamic and 1/2 cup of marinara sauce.   Add the parmesan, mozzarella and bread crumbs, and the onions then mix it all together with your hands until just combined - do not over mix.
Lightly oil a 9 x 5 loaf pan and pack the meat mixture into it.  Whisk the remaining tbsp balsamic in the remaining 1/2 cup of marinara, and spread this evenly over the meatloaf.
Bake for about an hour, or until cooked through.  Allow to rest for about 5 minutes before serving.