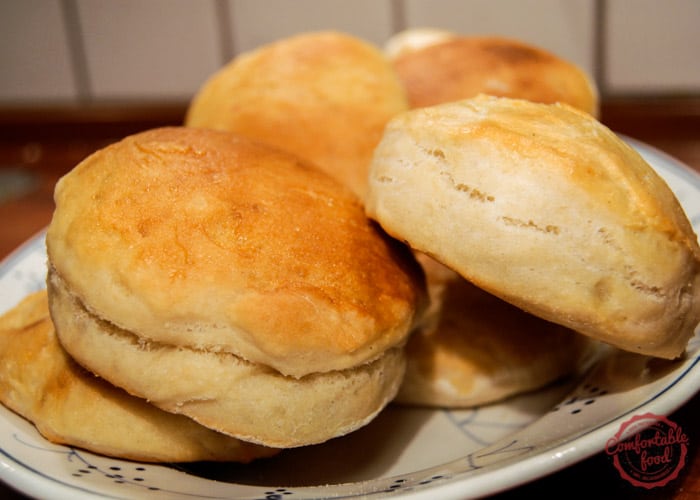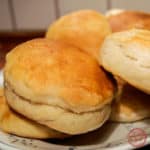 These are my mom's biscuits, she's been making them from before I was born.  They are super easy to make, there's no butter in them, but they still come out light and flaky and delicious.  They're particularly good on my homemade chicken & biscuits.
Ingredients
how to
Dissolve the yeast in warm water.
Mix the dry ingredients together in a small bowl, then mix in yeast mixture and oil.
Knead dough for a few minutes, then roll out.  Let sit for 30 minutes.
Use a biscuit cutter to cut into 12 rounds and bake for 10 - 12 minutes.