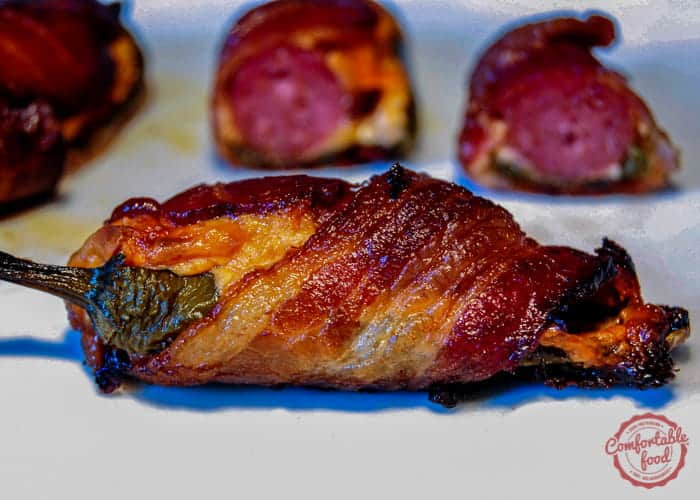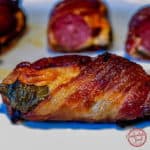 These Jalapeno poppers are as good as they get.  Wrapped in bacon and stuffed with sausage and cheese, they are over the top delicious.  They are as good as they look, they're spicy, cheesy, smokey and meaty.  Make these for your next party - they're easy to pass around and very easy to eat.
Ingredients
how to
Preheat the oven to 375 F (190 C).
In a small bowl, mix together the cream cheese, cheddar cheese, garlic salt and salsa then set aside.
Fill the bottom half of a jalapeno with some of the cream cheese mixture, then press the sausage into the cheese.
Wrap a bacon slice around the pepper half tightly, and secure with a toothpick.
Bake for about 40 minutes, until the jalapeno is cooked and the bacon is crispy.
Allow to cool for at least 10 minutes before serving.