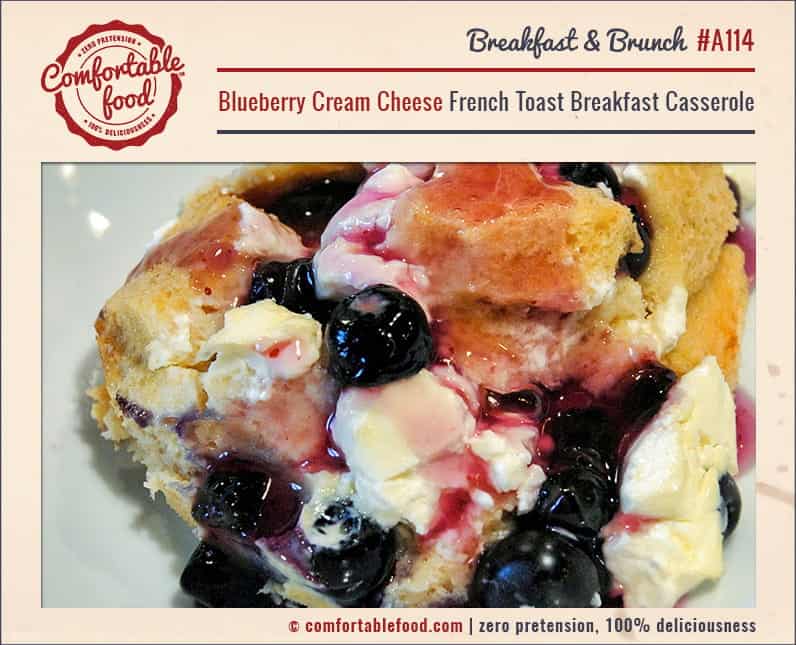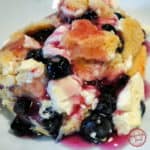 What's a better combination than blueberries, cream cheese and French toast?  This breakfast casserole is not too sweet, and it's perfectly rich and creamy.  It's super easy to throw together the night before, then refrigerate and bake morning of for a special brunch or breakfast treat.

This recipe was handed down to me by my mother from a good friend of hers and they've both been making it for years.  It's one of those recipes that you can make for a large gathering, and be sure to have some copies on hand - because everyone is going to be asking for it.  It's super simple and SO yummy.  🙂



love breakfast casseroles?  check these out:
Ingredients
how to
to make the casserole:
Spray a 9" x 13" baking dish.
Layer with half of the bread cubes, then dollop on the cream cheese and blueberries, then the remaining bread.
In a large bowl, mix together the eggs, milk, and syrup then pour this over the bread mixture.  Use the back of a wooden spoon to press down so it is all covered.
Cover with plastic wrap and refrigerate overnight.
Take out of the fridge 30 minutes before baking, and heat the oven to 350 F.
Cover with foil and bake for 30 minutes, then remove the foil and bake for another 30 minutes, or until set.
Serve warm, with blueberry sauce.
to make the sauce:
In a small saucepan, mix together the sugar, cornstarch and 1 cup of the water.  Bring to a boil over medium high heat and boil for 3 minutes.  Add the second cup of water and the blueberries, then simmer for about 10 minutes.  Stir in the butter and serve.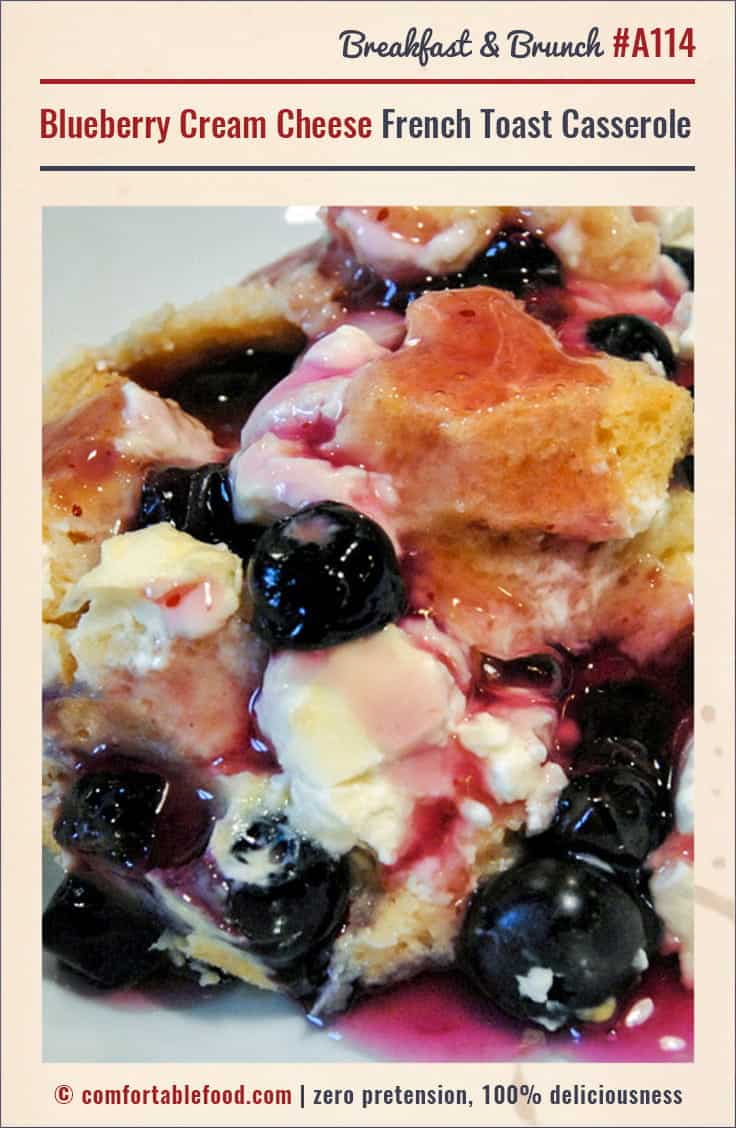 this post contains affiliate links