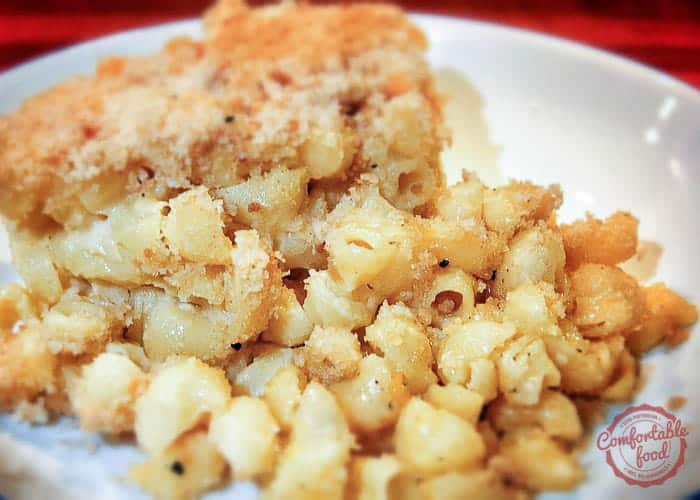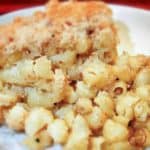 This recipe makes the cheesiest mac 'n cheese ever.  The bite from the sharp cheddar and the pecorino really adds great flavor, and the béchamel is so rich and creamy.  Serve this by itself for a comfy dinner, or as a side dish for a hearty dinner.
Ingredients
how to
Preheat your oven to 400 F (200 C) and grease a large casserole dish.
Cook your pasta to package direction, minus about one minute to very al dente. (when the pasta is cooked, drain and rinse with cold water)

While the pasta is cooking, make your béchamel:
Melt the butter in a medium, heavy bottomed sauce pan over medium heat until liquid.
Add the flour, and whisk together until it browns and thickens, about 2 – 4 minutes.
Slowly add in the milk, whisking constantly, until even and smooth.
Increase the heat to medium high, and whisk constantly until sauce thickens, and coats the back of a spoon, about 7 – 10 minutes. (don't let the béchamel thicken too much, or the mac and cheese will be a bit dry)

Stir the cheese into the bechamel, then add the pasta and stir to coat well.
Melt the butter and toss the breadcrumbs in it.
Spread the pasta in the casserole dish, then sprinkle the breadcrumbs on top.
Bake until crispy and bubbly, about 25 - 30 minutes.