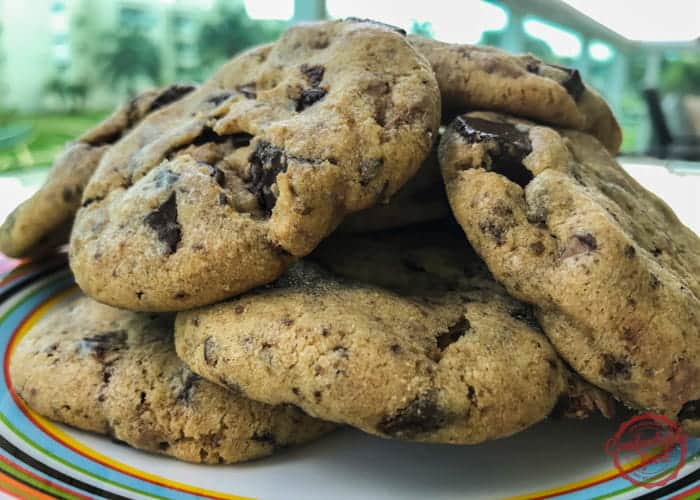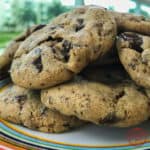 This really is the best chocolate chip cookie ever.  The small amount of coffee flavor does wonders for the chocolate - these cookies have the perfect texture and sweetness.
here's a video showing how to make them:
Ingredients
how to
Preheat oven to 300F/150C degrees.
Using an electric mixer, cream together the butter and sugars until combined and beginning to fluff.
Add the egg and vanilla, and mix for about 30 seconds.
In a separate bowl, mix together the dry ingredients, then add to the wet mixture and beat together until blended.
Using a large spoon, stir in the espresso powder and chocolate chunks, and nuts if using.
Use a small scoop, and form balls from the dough, place them on a cookie sheet about 3 inches apart and flatten slightly on top.
Bake the cookies for about 20 minutes or until nicely browned around the edges.
If you want a crispier cookie, bake a little longer.
For a thicker, chewier cookie, prepare the dough the night before, shape into balls, flatten a little on top, then refrigerate overnight and bake the next day.