We've rounded up 35 best summer cocktails, from fruity mojitos to cherry sours and creamy banana rums. So grab a straw and your sunscreen, and get ready to enjoy some delicious summer sips!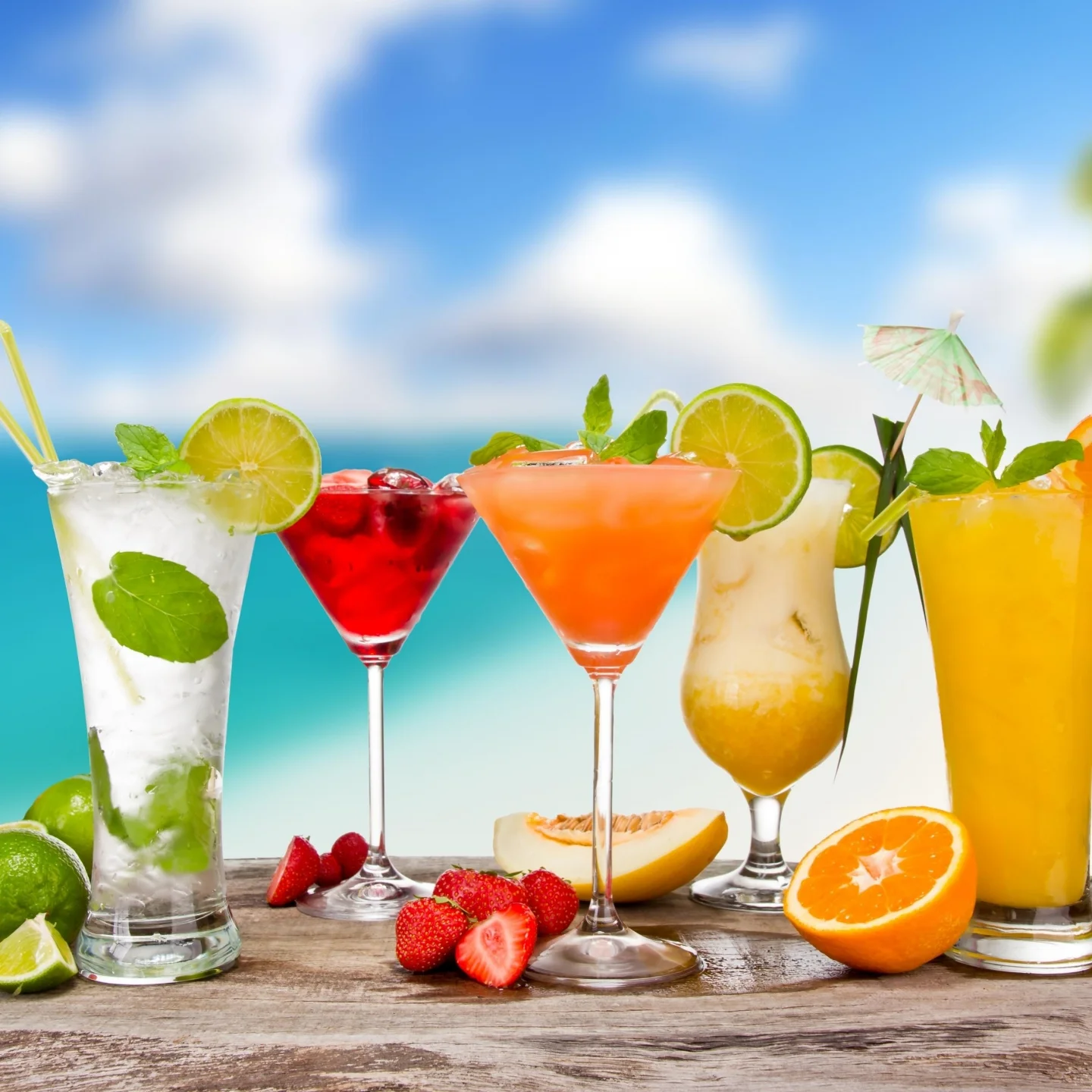 Cocktails are the perfect way to enjoy the warm weather and long summer nights.
Whether you're hosting a party or just looking for a refreshing drink to enjoy by yourself, these 35 summer cocktails will hit the spot.
Summer Vodka Cocktails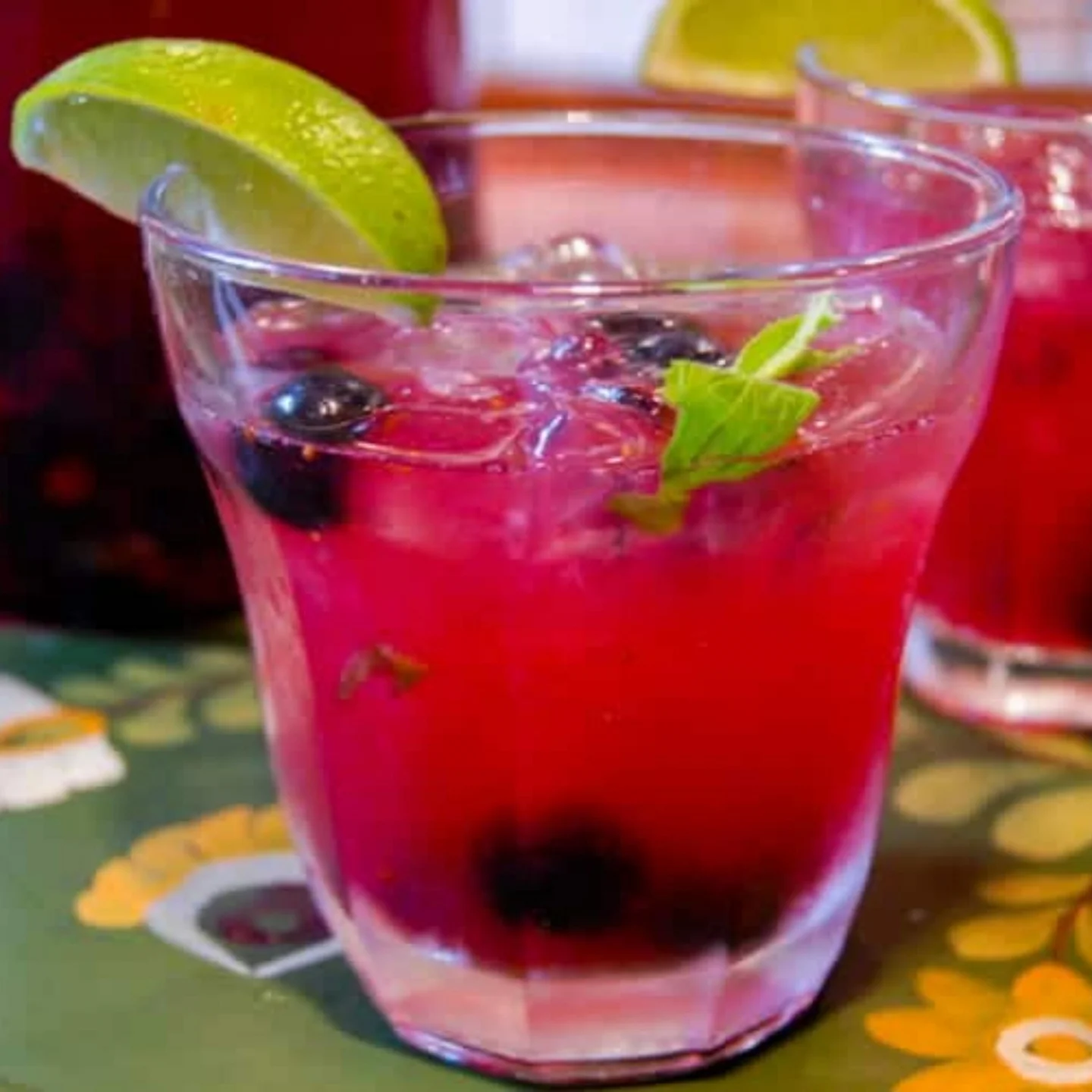 The refreshing combination of mint, blueberries, and ginger in this blueberry ginger mojito recipe is amazingly tasty and perfect for any summer event.
It's easy to make and has a homemade sweet ginger syrup mixed with the refreshing taste of mint and fresh blueberries. The soda gives it a lovely fizz, and the lime rounds it out perfectly.
This delicious mojito is perfect for sipping on a hot summer day and sure to quench your thirst!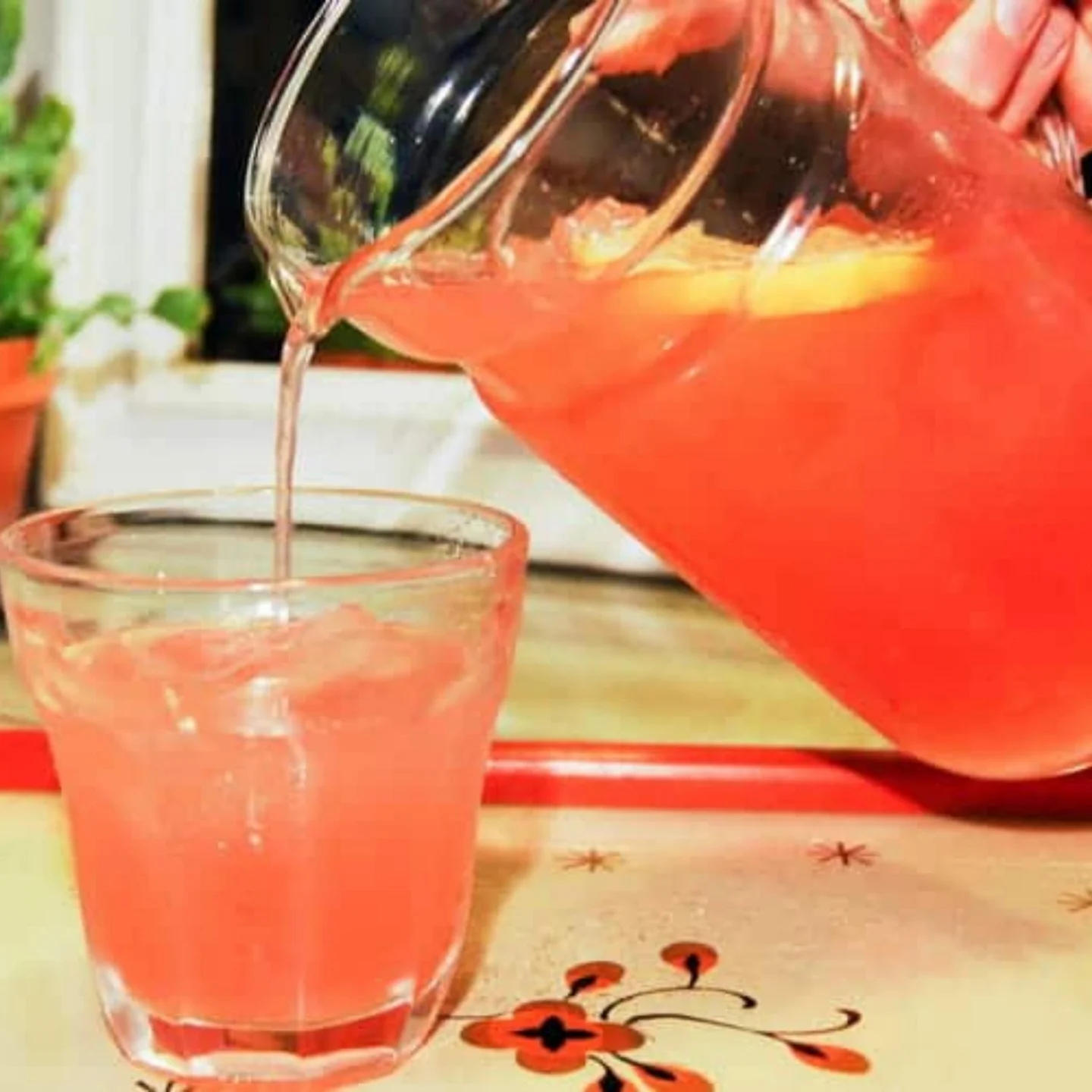 Nothing says summer like a tall glass of cold lemonade, and this watermelon lemonade recipe is the perfect way to enjoy the warm weather!
This refreshing drink is made with fresh watermelon puree, lemon juice, and sugar and can be enjoyed with or without vodka.
For a fun twist, try adding some fresh mint leaves or berries to your glass.
This Kentucky peach vodka cocktail is the perfect summer drink!
Made with ripe peaches, lemonade, bourbon whiskey, and Smirnoff Peach vodka, it is refreshing and delicious. The garnish of lemon and peach slices makes it look as good as it tastes.
It is easy to make and sure to be a hit with your guests! Whether you are looking for a drink to enjoy yourself or wanting to impress your friends, this Kentucky peach vodka refreshing summer cocktail is a perfect choice.
Vodka Sunrise is a refreshing and delicious summer cocktail made with vodka, orange juice, and grenadine syrup.
You literally need 4 ingredients to make this flavorful cocktail, and one of them is ice! Garnish it with a slice of orange and watch how the sweet, refreshing taste of orange and grenadine with a nice kick of vodka at the end.
You can even make these for kids (but without the vodka) to enjoy a fruit mocktail. Add fresh strawberries for an even fruitier cocktail.
This Blueberry Lemon Vodka Cocktail is the perfect summer cocktail! It's refreshing, tart, and slightly sweet.
The blueberries add a beautiful purple color and a little sweetness, while the lemonade gives it a tartness that is perfect for a hot summer day.
This cocktail is incredibly easy to make and only requires a few ingredients. Simply combine vodka, lemonade, and blueberries in a glass. If you want a little extra sweetness, you can add a splash of simple syrup.
It's one of the most iconic summer cocktails for its name and also because of how delicious sex on the beach tastes!
Summer drinks don't get much more famous than sex on the beach. One reason why it's so popular is that the flavors of cranberry juice, orange juice, peach liquor, and vodka together make it simply irresistible.
Another reason is that it's super easy to whip up in a minute for bartenders or even at home entertaining guests!
Also known as Call Me A Cab, this lemonade & wine cocktail has a very similar flavor to sangria but with more strength with a few ounces of vodka.
Easy summer cocktail recipes don't get much easier than this, and most of the time, you'll have these ingredients at home.
All you need to do is mix ice and lemonade with vodka in a wine glass and slowly pour the red wine over. Simple but guaranteed to be a hit with Moms!
Summer Gin Cocktails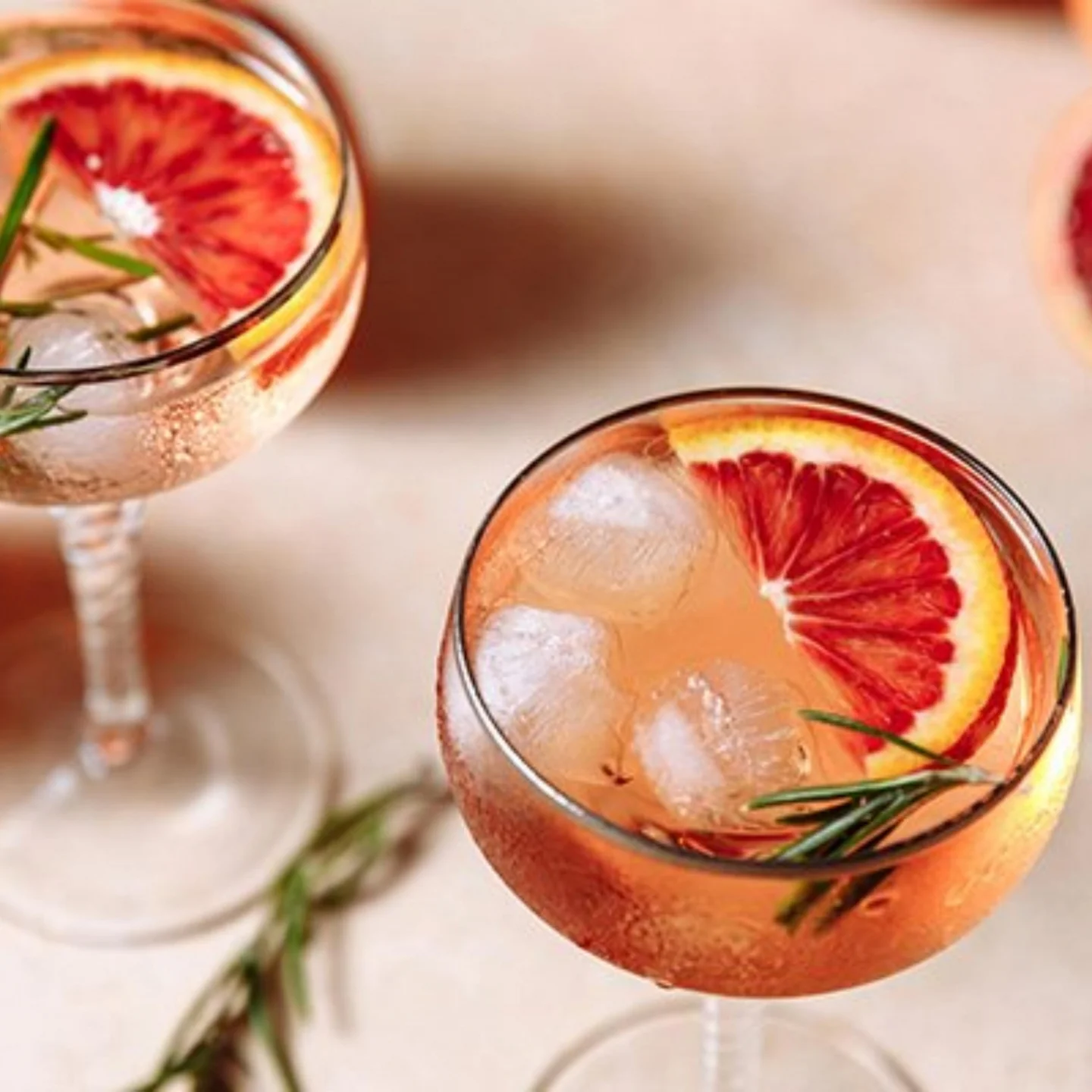 Some of my best summer cocktail recipes are made with gin and orange, so it made perfect sense to add this bitter-sweet blood orange gin sour cocktail to the list.
The sourness of the lemon juice and orange bitters is offset by the sweetness of the blood orange juice and simple syrup, making for a well-rounded cocktail. The gin adds a botanical depth of flavor, and the rosemary garnish rounds it out perfectly.
This is a great summer cocktail for sipping on a hot day or enjoying it year-round as a refreshing change from the standard gin and tonic.
Summer cocktails should be refreshing, flavorful, and easy to make. This orange and basil smash fits the bill perfectly.
Made with fresh oranges, lemon, fresh basil leaves, gin, and simple syrup, it is a delicious and refreshing summer drink.
The club soda gives it a lovely fizz, and the fresh lemon and orange juice add the sweet-bitter taste combined with the fresh herbs and dry gin, making it a sophisticated but quench-thirsty drink. No matter the occasion - orange and basil gin are guaranteed to hit the right spot.
Look no further than this sparkling gin and rosemary lemonade for easy summer cocktails that are both refreshing and flavorful.
This easy-to-make drink is perfect for any occasion and can be enjoyed with or without alcohol.
To make it, simply combine gin, rosemary syrup, fresh lemon juice, and club soda. Garnish with a sprig of rosemary and a lemon wedge, and enjoy!
This cute little blueberry gin fizz cocktail is delicious and full of fresh berries. It's a refreshing cocktail to be enjoyed any day the sun is shining.
Fizzy cocktails are what all the rave is about when you're having a summer cookout, and rightly so because soda is great for quenching your thirst on a hot summer's day!
What I love about this gin cocktail is the dark purple color you get when muddling the fresh blueberries with honey and lemon juice. Overall, blackberry gin fizz is fruity, sweet, and too good to just have one!
This refreshing summer cocktail called Rosy Gimlet is a girly drink made with gin, rosé wine, and fresh lime juice.
It's perfect for sipping on a hot day or any day you need a little pick-me-up. The gin adds a botanical depth of flavor, while the rosé wine and lime juice keep it refreshing and light.
Garnish with a slice of lime or a sprig of fresh mint, and enjoy!
Try making this gin mojito recipe if you want a classic drink to sip your summer away. It's refreshing, flavorful, and perfect for any occasion.
Gin Mojito is a refreshing summer cocktail made with mint, lime, gin, and club soda. It is easy to make and has a refreshingly sweet and tart flavor.
If you want more flavor, you can easily muddle any berries, mango, or fresh pineapple with the mint to make the best summertime cocktails.
A slightly different gin drink than you're probably used to, but this Alabama slammer definitely packs a punch of flavor and alcohol!
The recipe uses sloe gin, amaretto, and southern comfort for the top-shelf choice alcohol - and grenadine and orange for the sweet juices.
It was made famous by the film Cocktail starring Tom Cruise, and since then the summer cocktail has become popular in most cocktail bars around the world.
Summer Bourbon Cocktails
This Smoked Pineapple Bourbon Sour is the perfect drink for when you want something a little sweet, a little smoky, and a whole lot of delicious.
Made with bourbon, Aperol, honey syrup, fruit juice, and smoked/grilled pineapple chunks, this cocktail is sure to please.
And if you're feeling extra fancy, add a few dashes of aromatic bitters for an extra kick.
The best summer cocktails usually have strange names, like sex on the beach, pina colada, salty dog, Moscow mule, and now introducing the twisted painkiller!
Though the name might be misleading as it sounds like a strong cocktail that will get you drunk on just two of them, it's actually lovely with the addition of pineapple juice and almond liquor.
The bourbon gives it a nice smoky flavor, and the lime juice gives it a tartness that combines all the flavors.
Bourbon and summer fruits come together to create this called strawberry orange bourbon.
This frozen cocktail is served ice cold with a muddle of strawberries and orange and shaken with a few good ounces of bourbon.
The results are a refreshing, slightly tart, and not too sweet summer frozen drink.
Another of my favorite summer cocktail recipes to make at BBQs is this easy bourbon sweet tea cocktail that is delicious and refreshing.
What makes this cocktail so good is the Arnold Palmer tea and lemonade combination that goes really well with good bourbon whiskey. Plus you get the sweetness from the honey, which balances out the sour citrus bitters.
For a fruity twist, you can also choose flavored lemonade tea with mango or peach.
If you're a fan of cherries and bourbon, then you'll love this Cherry Bourbon Smash cocktail!
The combination of fresh cherries and vanilla stands out with every sip in this recipe, especially if you use vanilla-flavored bourbon for something a bit sweeter - and with the maple syrup, it truly turns this into one of the best summer cocktail recipes on this list.
You could use frozen cherries if you don't have fresh too, so you can make it all year round and not just in cherry season!
Summer Whiskey Cocktails
A classic whiskey old-fashioned gets a summer twist with the addition of sweet tea-infused simple syrup. This easy recipe is perfect for sipping on a hot summer day.
The first thing you'll notice when you take a sip of this cocktail is the smooth, sweet flavor of the tea.
The whiskey provides a nice contrast, and the bitters add a touch of bitterness to round out the flavor. The Lemon or orange zest brings a fresh citrus aroma to the drink that really makes it summery.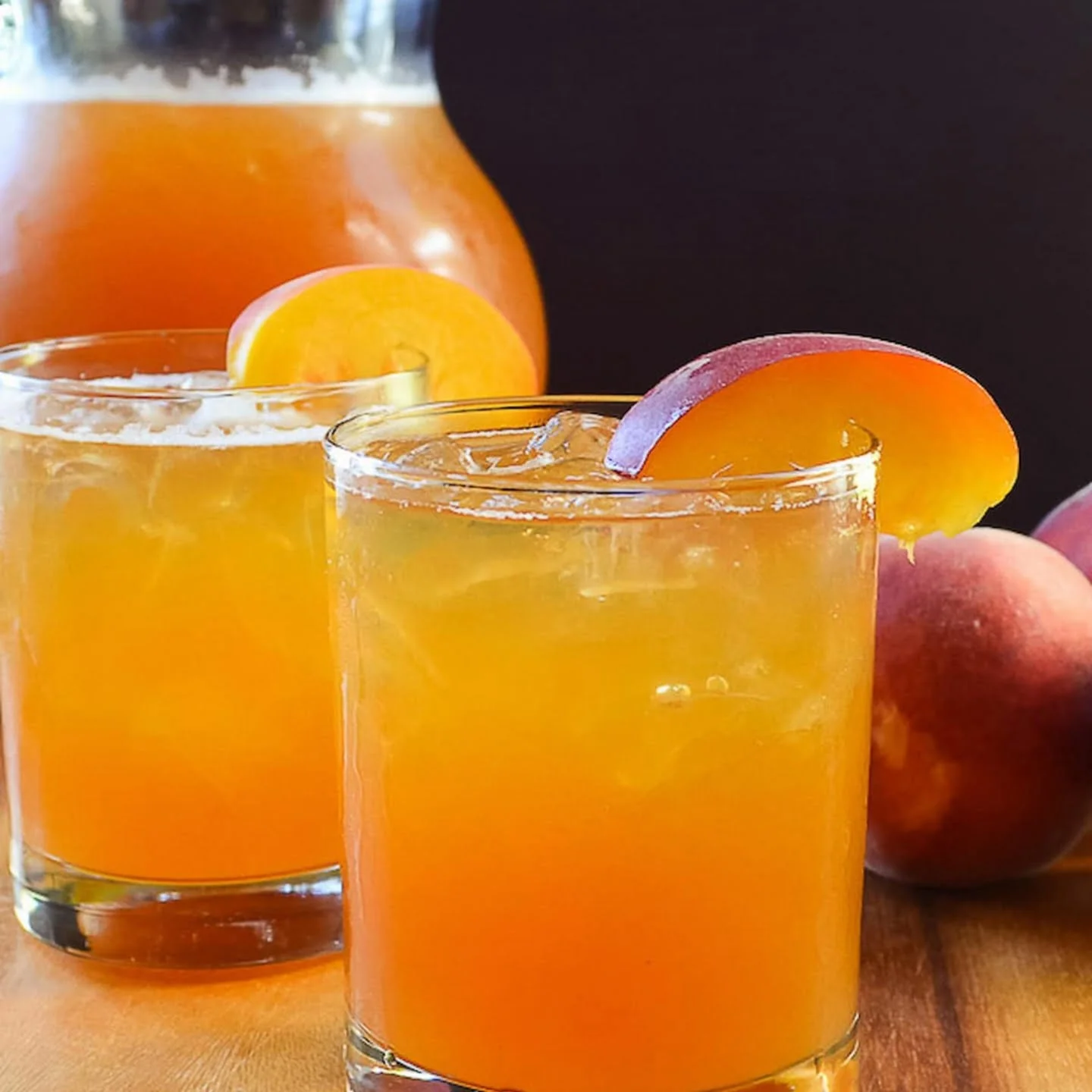 This festive drink was a huge hit in fall and summer last year - it is that good.
The black tea is strong in this cocktail, but the amount of sweetened peaches makes it palatable.
And if you use peach whiskey, the taste of peach becomes even better. Although, some prefer it with straight whiskey to get the full effect.
This blueberry whiskey spritzer summer cocktail is usually a firm favorite with the girls and is super easy to make too thick.
It's thick, fizzy, and extremely delicious! The homemade blueberry syrup takes all of 15 minutes to prepare (which is enough for 8-10 cocktails) and then mixed with whiskey and the fresh juice of a lemon.
Finish it with a dash of tonic water, and you have one amazingly colorful and irresistible cocktails to sip on all summer long.
There are a lot of different recipes for whiskey sour out there. But this pineapple whiskey sour is definitely one of the best summer cocktails. It's refreshing, flavorful, and perfect for sipping on a hot day.
The recipe calls for fresh pineapple juice, which gives the drink a delicious sweetness. The whiskey provides a nice contrast, and the lemon or orange zest brings a fresh citrus aroma to the drink that really makes it summery.
Top it with an orange tonic to give it some fizz.
Summer Tequila Cocktails
A twist on the classic Moscow Mule, the Mexican Mule is a refreshing summer cocktail that only requires 4 ingredients.
It's perfect for those hot summer days when you want something refreshing but don't want anything too heavy.
The key to this Mexican mule cocktail is the ginger beer and tequila mix! It's one for the notebooks, that's for sure!
Tequila Sunrise is another famous cocktail on this list and also one of the best summer cocktails because it is refreshing, flavorful, and easy to make.
The reason they call it tequila sunrise is because of the color layers of orange and red grenadine shining through the ice.
It's truly a classic cocktail and one that everyone will enjoy!
One of our favorite tequila-based summer cocktails is the Tequila Kiwi Cocktail.
There's something about tequila that just screams summertime. Maybe it's the fact that it's often associated with Margaritas and other refreshing, fruity drinks. Or maybe, it's because it just seems like the perfect liquor to sip on while soaking up some rays.
Whatever the reason, we think this refreshing drink combines the perfect blend of sweet and tart flavors and is sure to leave you feeling refreshed and satisfied.
A classic margarita is always a great choice for a summer cocktail, but when you add strawberries into the mix, it takes it to a whole new level.
The sweetness of the strawberries pairs perfectly with the tequila, and the Grand Marnier or Cointreau gives it a pleasant orange flavor.
Lime adds a little bit of acidity to balance out the sweetness, and the orange gives it a nice freshness.
Summer Rum Cocktails
There's nothing quite like a refreshing rum punch on a hot summer day. Jamaican rum punch is a delicious and easy-to-make cocktail that is perfect for any occasion.
The combination of pineapple juice, orange juice, grenadine, and rum creates a delicious and refreshing cocktail drink that will please any crowd.
Serve it with Maraschino cherries to add just a hint of sweetness.
This summer cocktail is perfect for those who want a refreshing and fruity drink.
It's colorful with bright orange and red from the grenadine, orange, pineapple, and lime juice, which makes Hakuna Matata one of the fruitiest cocktails on the list.
Mix in some white or dark rum, and watch how quickly your guests drink this amazing summer cocktail.
This banana rum cocktail is creamy, refreshing, and ready to drink in 5 minutes!
All you need is 4 ingredients and a blender, and you can whip this creamy cocktail anytime you want.
It's made with banana, pineapple, lime, and white rum - and everything gets blended with ice and strained. It's best served after lunch or dinner as a dessert cocktail.
A summer staple, Malibu Bay Breeze is the perfect refresher on a hot day.
The combination of Malibu rum, cranberry juice, and pineapple juice creates a sweet and tart drink that is perfect for sipping by the pool.
The addition of a lime wedge gives it a hint of citrus that makes it even more refreshing.
Refreshing Summer Cocktails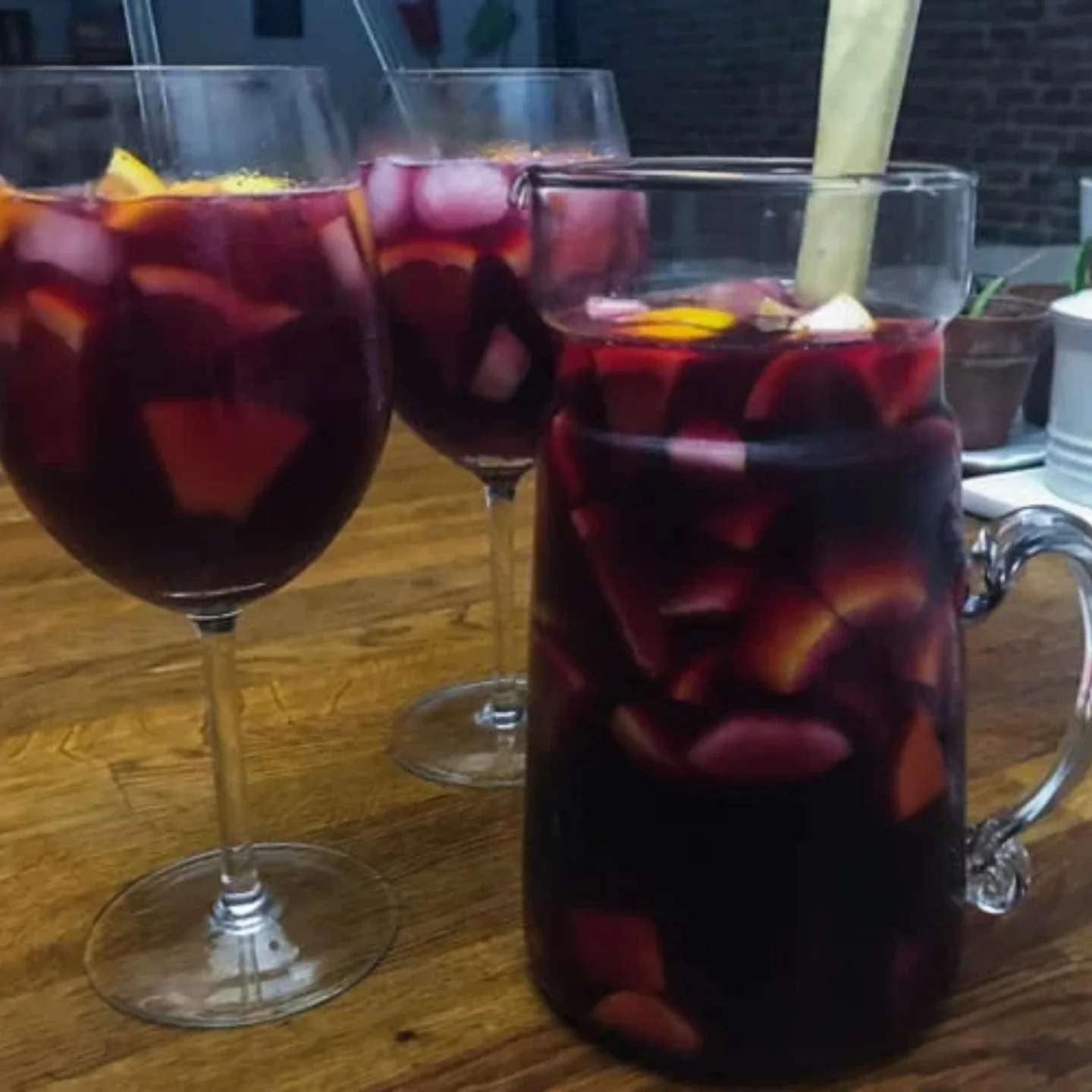 There's sangria, and then there's the best Spanish sangria!
The difference is vast, and one cannot just make an ordinary sangria! It has to be the best - and the best is made with pear, peach, lemon, lime, and orange pieces for full-on fruit flavor.
And the addition of soda water and orange liquor with a good bottle of red wine is gonna be your new favorite summer drink for years and years.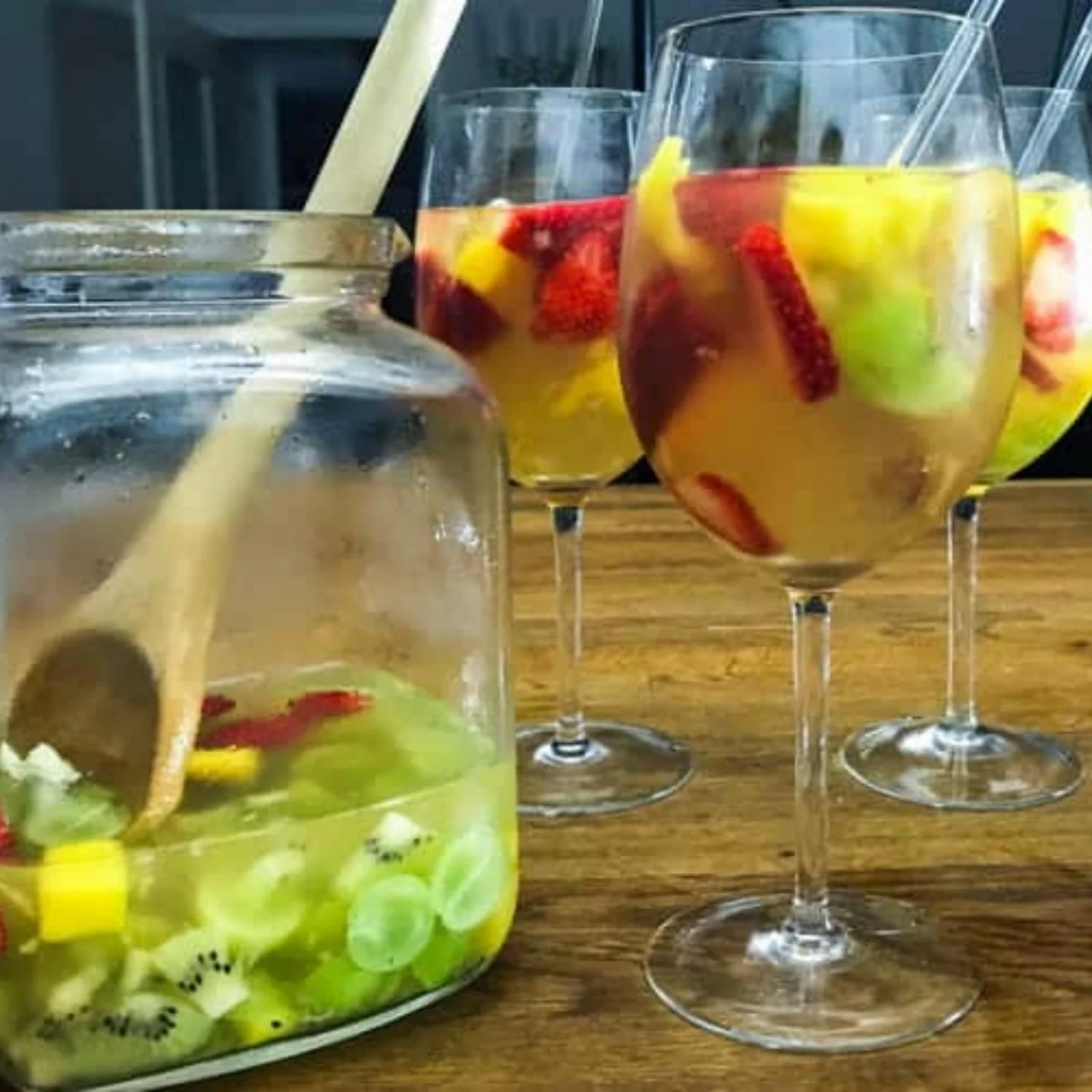 If you want summer cocktails that are quick and easy to make and that will serve all your guests, then look no further than Tropical White Sangria, made with colorful tropical fruits!
This refreshing drink is perfect for a hot summer day and can be easily made ahead of time, so you don't have to spend all your party time in the kitchen.
It's sweet, fruity, and fizzy. Everything you could want in sangria and the fruits can be changed to suit your taste, like adding pineapple or grapefruit juice and wedges for more zing.
Few things say summertime quite like a refreshing Aperol Spritz.
It's in the top three most drank cocktails in sunny countries, and for good reason! It's the perfect balance of tart and sweet, with a bubbly finish that is sure to leave you feeling refreshed.
It's also an acquired taste, as the grapefruit juice and lime juice make it very tart that make you pull a funny face after every sip. Nevertheless, it is delicious and should be a huge hit with men and women alike.
While there are endless possibilities of summer cocktails to choose from when it comes to mixes and recipes, we think the limoncello cocktail is one of the best around!
Why? Because it's elegant, light, incredibly easy to make, and super refreshing.
The combination of limoncello and prosecco works surprisingly well here, and add in a few splashes of sparkling soda for the ultimate cocktail everyone will love.
Related Recipes
Checkout our mouth-watering comfort food recipes.
Try one of my comfort recipes for your next family meal! And if you have any questions, I'm here to help!