These are some of the best Mexican drinks to have for all occasions! Whether you want a refreshing drink or need something to get the party going, these beverages should be your go-to options!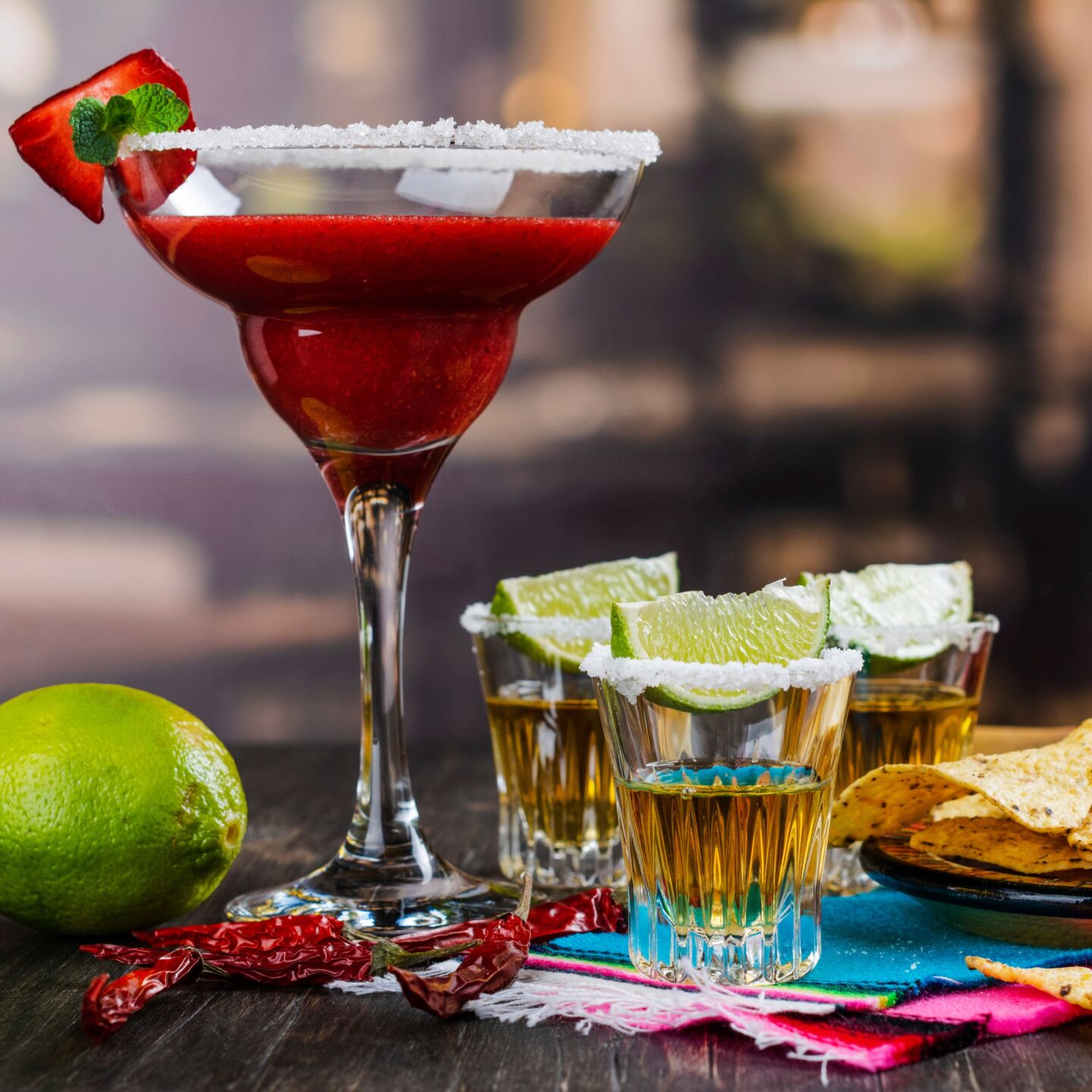 With these recipes, you'll have more than margaritas and hot chocolate to serve your family and friends at gatherings.
You'll encounter amazing traditional Mexican drinks like the Agua Fresca and feisty Michelada, among others.
We start our list with the spicy Aztec hot chocolate with chipotle. An amazing drink for a cold evening with family and friends.
The Horchata is a popular Mexican drink you'll find in restaurants and at mini gatherings for its delicious taste.
It's made with white rice, chopped almonds, almond milk, cinnamon sticks, vanilla, and sugar.
Serve the Mexican beverage with ice, and enjoy.
Agua Fresca is one of the best non-alcoholic beverages for all ages. The classic recipe uses only fruits and water, and the fruit flavors give you a refreshing feel you'd love on a hot summer day.
You make this cucumber agua fresca with peeled cucumbers, strawberries, pineapple, fresh lime juice, and unrefined cane sugar. Serve the refreshing beverage over ice cubes with mint leaves to enjoy.
Enjoy the sweet drink with this equally sweet empanada dough!
Also known as bloody maria, Mexican coca cola, or Michelada, this is one of the Mexican alcoholic drinks that are enjoyable in any season.
It's a Mexican cocktail made with ice-cold beer, tomato juice, hot sauce, lime juice, soy sauce, and Worcestershire sauce.
The Mexican coke is best served in a glass with a salted rim. If preferred, you can use chili powder for the rimming. Garnish the beer cocktail with lime wedges!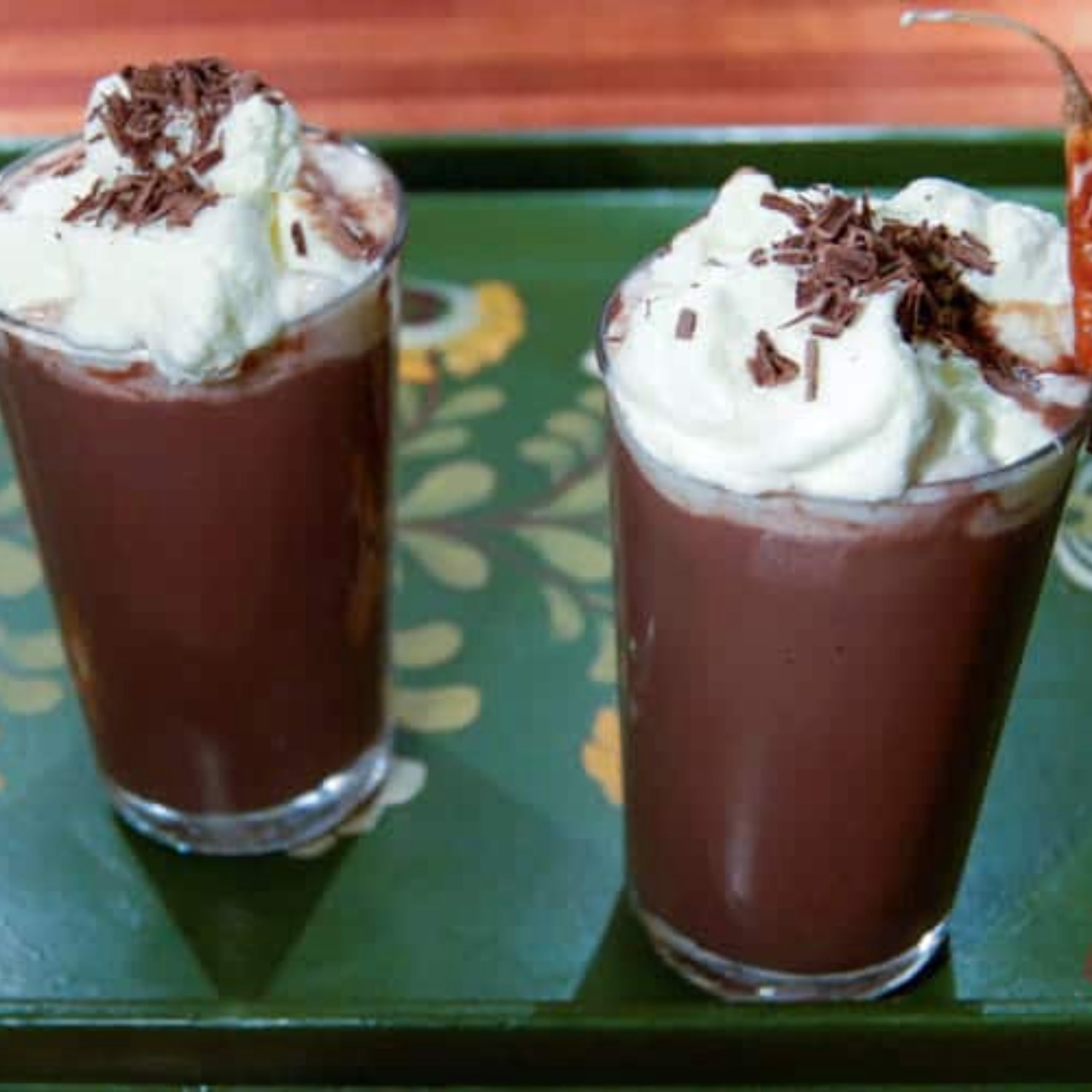 4. Spicy Aztec Hot Chocolate With Chipotle
This delicious Mexican hot chocolate drink combines cinnamon and chipotle chiles in creamy chocolate.
Other ingredients that go into the delicious beverage include whole milk, cornstarch, cocoa powder, dark chocolate, whipped cream, and sea salt.
It takes ten minutes to make, and you should serve it warm, topped with whipped cream.
Lovers of non-alcoholic Mexican drinks will enjoy this chocolate atole made from just four ingredients.
These include the Piloncillo, chocolate tablets, corn flour, and a cinnamon stick.
Cook the ingredients in hot water for about 10 minutes till you get your desired consistency.
When it comes to Mexican cocktails, the Pina Colada is the summer's favorite for many individuals.
It's a delicious alcoholic drink made with pineapple, cream of coconut, pineapple, and rum.
Garnish the drink with pineapple wedges or leaves to enjoy.
Margaritas are a traditional Mexican drink that's simply irresistible at parties and small gatherings. If you're on a date with your partner, they also serve as the perfect after-dinner drink!
This classic Margarita recipe calls for tequila blanco, orange liqueur, simple syrup, and lime juice.
Garnish with lime juice and serve over ice cubes to enjoy.
This mocktail is the non alcoholic drink you want to have during hot summers. It's tasty, refreshing, and incorporates lots of fruits.
These include orange juice, line juice, red grape juice, lemon juice, and apple cider.
Allow to chill for at least four hours and serve over ice to enjoy.
Paloma is one of the best traditional Mexican cocktails, incorporating tequila blanco, fresh grapefruit juice, grapefruit soda, agave plant nectar, and lime juice.
Rim your serving glass with salt and serve the drink over ice.
This is popularly known as the warm cornmeal drink, serving as the perfect beverage for chilly nights.
The recipe calls for piloncillo, vanilla, cinnamon, harina, and milk.
Serve warm and garnish with cinnamon. This drink pairs excellently with many of these Mexican soup recipes.
Also called hibiscus tea, this is one of the Mexican drinks you'd find tart, sweet, and refreshing.
It's a simple drink incorporating dried hibiscus flowers, granulated sugar, and water.
Pour the drink over ice and garnish with mint leaves or lime slices. Enjoy this with delicious Mexican pizzas!
The Mangonada is a spicy, delicious Mexican drink made with whipped mango sorbet!
It's the perfect beverage for hot days, taking ingredients such as mango chunks, mango nectar, lime juice, tajin seasoning, and chamoy sauce.
Serve with mango chunks and tamarind candy to enjoy.
Coffee lovers have a recipe to look forward to with this delicious Cafe De Olla drink.
It's one of the Mexican drinks you can have to start your mornings on the perfect note.
The recipe calls for ground coffee, brown sugar, cinnamon sticks, anise star, and cloves. Serve hot with cookies or this chorizo breakfast burrito, and enjoy.
This is one of the best Mexican cocktails you can have, giving you spicy and sweet flavors.
The recipe calls for tequila, cointreau, lime juice, and ginger beer.
Serve the alcoholic drink with jalapeno slices or lime wedges to enjoy.
Nothing screams parties in the middle of summer better than this simple Mexican cocktail. It's one of the traditional Mexican drinks that'll have you wishing for spring break with its refreshing and sweet tastes.
The drink incorporates pineapple slices, agave syrup, cilantro leaves, jalapenos, Mezcal, and lime juice.
It takes less than ten minutes to make, and you should serve the drink over plenty of ice.
This is the Mexican Christmas punch, popularly made at gatherings during the festive season.
It's made with dried hibiscus flowers, tejocote fruits, cinnamon sticks, piloncillo, guava fruits, tamarind beans, apples, oranges, pecans, and prunes.
Serve the drink with a shot of brandy or rum if preferred.
You're bound to find this drink in late-night coffee bars in Mexico.
It's a coffee cocktail that's made only with two ingredients; espresso and liquor of your choice.
You can serve the cocktail hot or warm or enjoy it cold over ice.
Get a super tasty cocktail with this recipe, incorporating basil leaves, Mezcal, lime juice, agave syrup, and lime wedges.
It's a super easy cocktail to make with its slightly smoky flavor, and you'll have the tasty drink ready to serve in about ten minutes.
Rim your glass with bacon salt and serve the drink over ice.
This is a homemade Mexican pineapple beer made from fermented pineapple and a few spices. It's the perfect alternative for sour beer during summer, and asides from the fermentation time, you can have it ready in 15 minutes.
The ingredients for the drink include pineapple, piloncillo or brown sugar, cloves, and sticks of cinnamon. For the spicy flavor, you can add ginger to the recipe.
Serve cold to enjoy.
If you need a drink to complete your tequila, the sangrita is just the perfect option! It serves as an excellent substitute for the bloody mary, and it's quite easy to make.
The sangrita recipe calls for tomato juice, orange juice, lemon juice, serrano pepper, hot sauce, freshly ground pepper, and Worcestershire sauce.
Add salt to taste and take with tequila.
This is another Mexican beer cocktail that you'd enjoy for all occasions. It's a cervaza prepared with lime juice, tomato juice, a Mexican lager, and coarse salt.
You can add a shot of tequila if preferred, and you should serve it over ice.
Garnish with lime or lemon wedges.
Enjoy a refreshing glass of this watermelon cocktail during summer with just five ingredients.
These ingredients include watermelon cubes, light rum, lime juice, orange juice, and simple syrup.
Garnish with a lime wedge and serve frozen.
Planning on taking shots with your friends? This recipe will give you just the right flavors to make it go down easy.
It incorporates tequila, watermelon schnapps, and hot sauce.
Rim the glass with sugar and garnish with lime wedges to serve.
This blueberry mojito is light, refreshing, and tart with the blueberry flavor in the mix. The mojito recipe incorporates blueberries, mint leaves, simple syrup, lime juice, rum, and sparkling water.
Serve over ice and garnish with lime wedges and blueberries.
Enjoy more of this with these amazing summer cocktail recipes!
Popularly called Rompope in Mexico, this drink is delicious, rich, and filled with spices to make your holiday special.
The recipe calls for whole milk, sugar, baking soda, Mexican cinnamon, cloves, egg yolks, nutmeg, and vanilla.
Enjoy the eggnog chilled with your favorite Mexican foods.
Mexican Drinks Takeaway
With these Mexican drinks, you can have a beverage to enjoy for every occasion. They're super simple to make and take less than 15 minutes to make on average.