If you're looking for the best Mexican soup recipes for a relaxing night with friends or family, you've come to the right place! Mexican cuisine is more than just tacos, empanadas, and burritos; they have some of the best soups with delicious flavors from various hearty ingredients.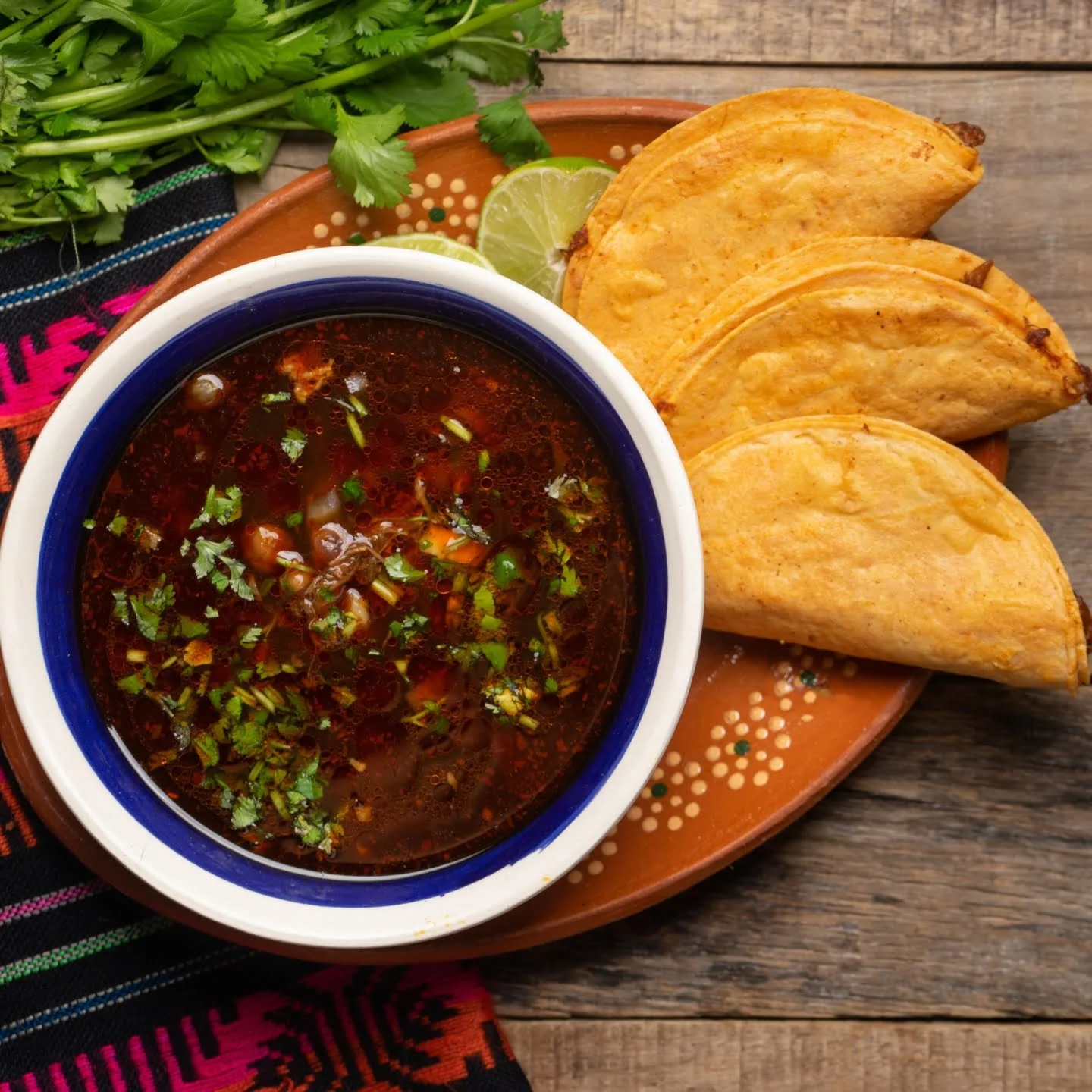 Many of these Mexican soups are with typical ingredients you'll expect in Mexican food, including green onions, beans, chili powder, potatoes, and a host of others. So, you know they're ingredients you can quickly get from your grocery store or pantry and put together in minutes. Same as chili recipes that are easy to make for the crowd.
The chicken fajita soup starts off our list of delicious recipes for its amazing spicy and tasty flavors.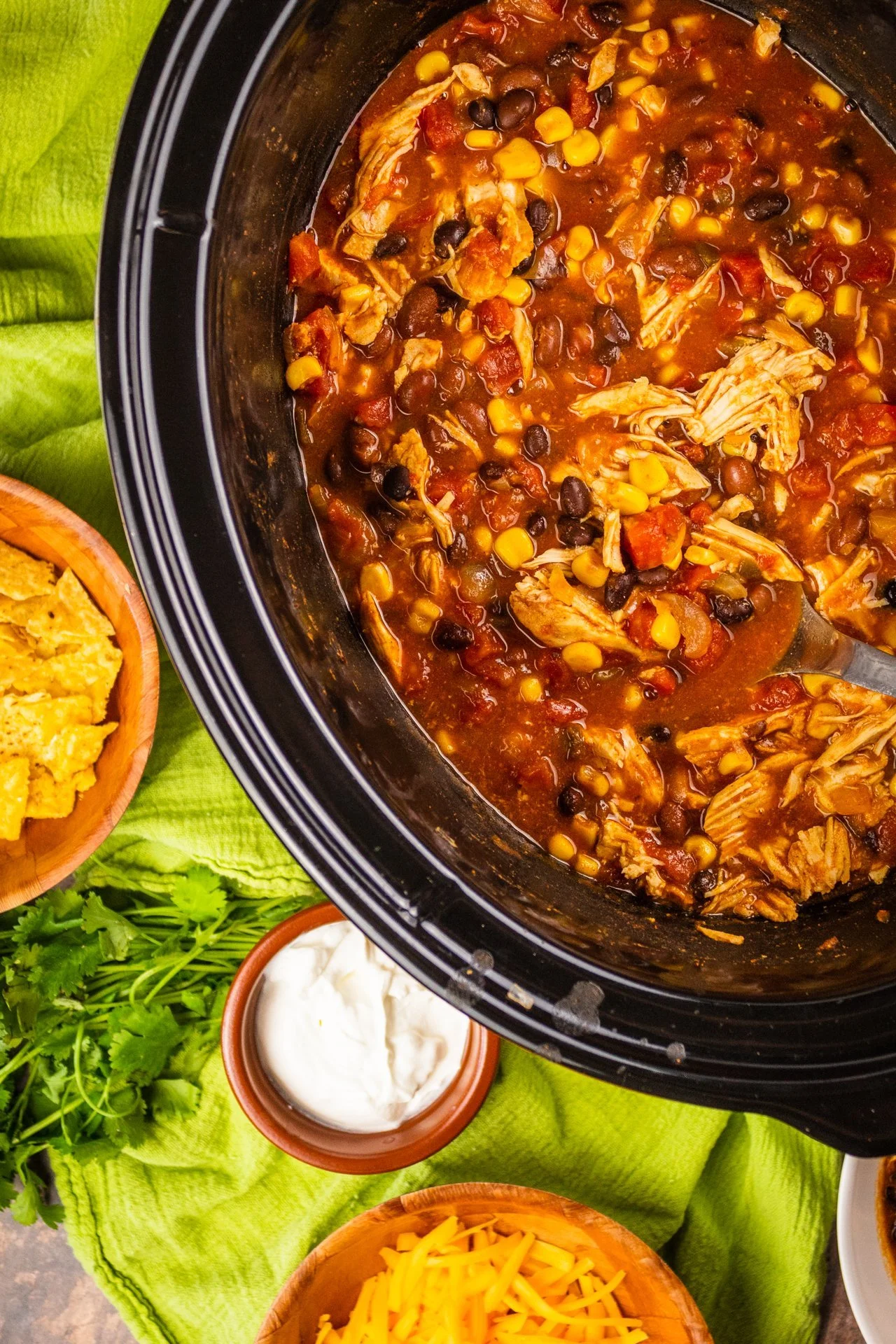 The Mexican chicken taco soup is a classic filled with flavors from chili beans, corn tortillas, and chicken. Your ingredients include chicken breast, taco seasoning, diced tomatoes, chicken stock, black beans, and cheese.
To make the best chicken taco soup, you want to ensure your shredded chicken mixes well with your spices and veggies. Garnish with tortilla strips, sour cream, avocado, cilantro, or lime wedges.
Tortilla strips are delicious, and you can make them from home as corn chips or buy them from your nearest grocery store. For a fantastic variation check out my fried tacos recipe.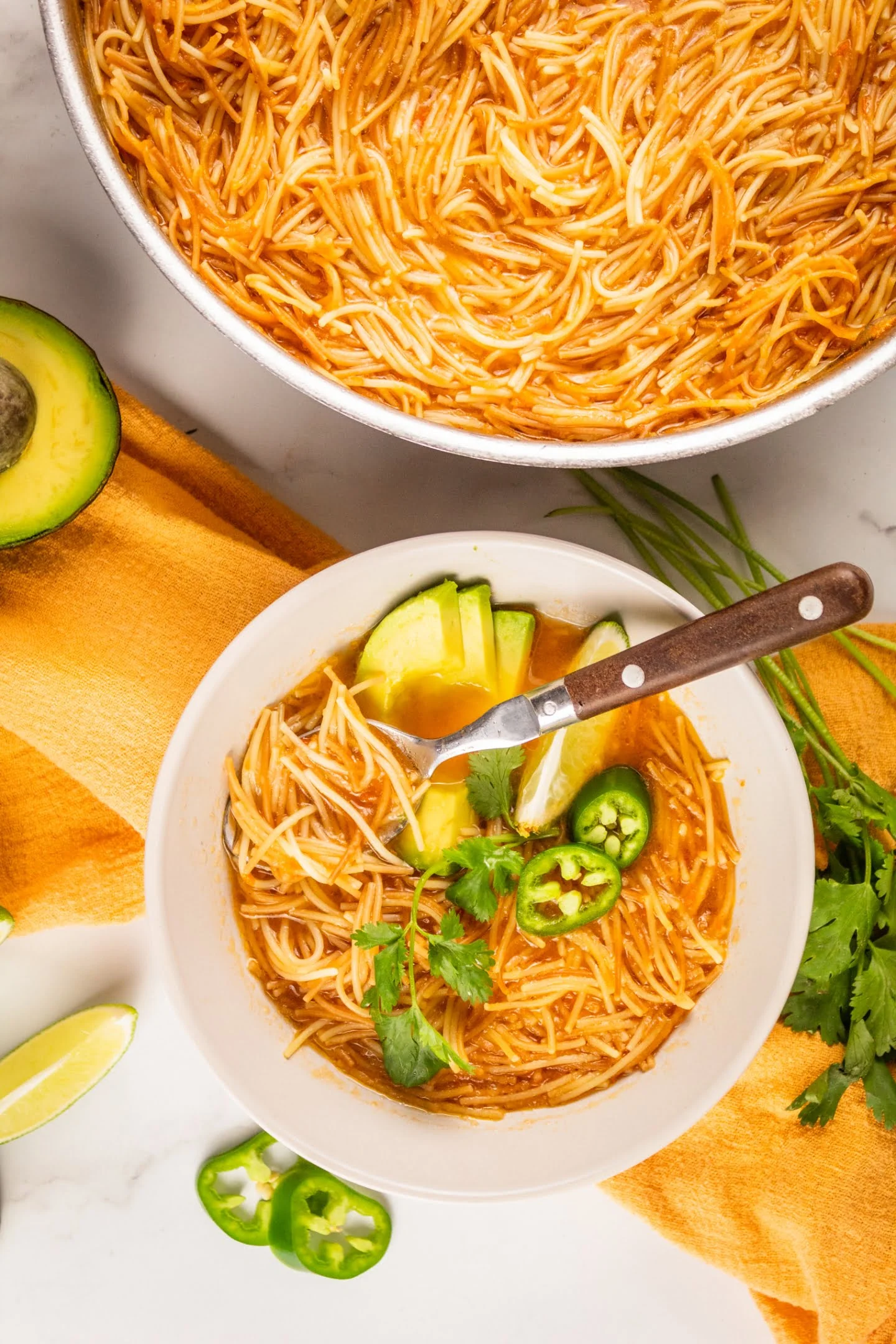 Sopa De Fideo is a Mexican noodle soup made with golden brown noodles and a tangy tomato sauce.
The hearty soup incorporates other ingredients, including vegetable broth, chicken stock, and veggies, if you want a nutritious soup.
Add as much lime juice as you and serve with lime wedges.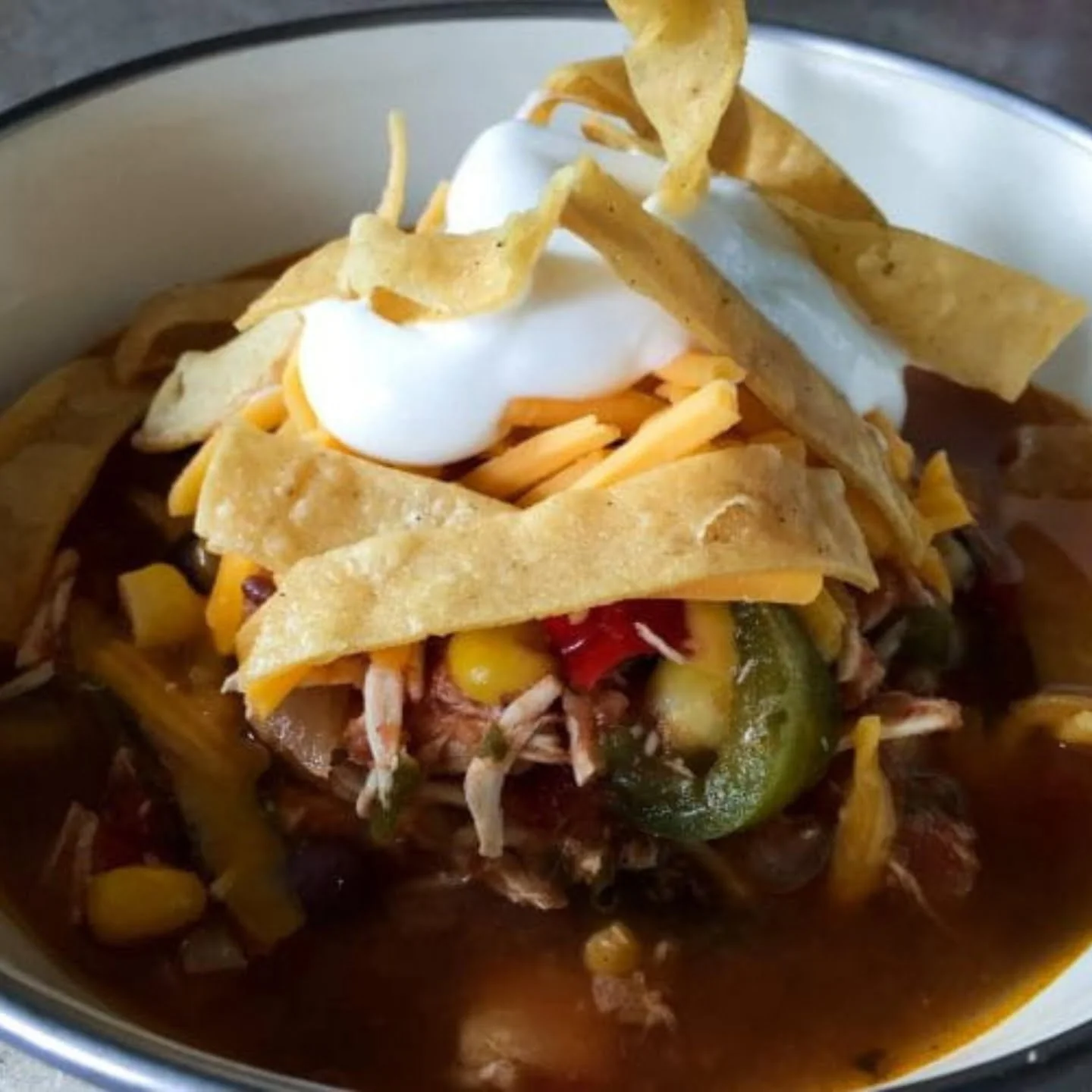 If you want a bowl of spicy soup to keep you company on a cold night, then this soup recipe is what you need.
Plus, you get to put your ingredients in the slow cooker machine and let it do the work for you!
This slow cooker variation lets you enjoy the flavors better as the ingredients slowly infuse to give you the ultimate Mexican soup. Some of the ingredients you need for this amazingness include fresh diced tomatoes, chicken breast, fresh cilantro, and fajita mix seasoning.
This is a vegetarian-friendly soup with lots of veggies, pepper, and seasoning. The gluten-free soup contains nutrients and bold flavors to keep you company on a cold night.
Some of the ingredients to make the easy soup include green chiles, hot sauce, lentils, smoked paprika, red bell pepper, and celery stalks.
This soup accommodates toppings, including avocado and fresh cilantro. However, you can explore other options to make your soup taste even better. Check out more soup topping ideas.
This is also known as the Mexican meatball soup, and it's guaranteed to leave no leftovers at the dinner table.
The meaty flavor from the mix of ground beef, Mexican seasonings, salt, and pepper simmered in flavorful broth and veggies is nothing short of amazing.
It's one of the Mexican soup recipes you can make in an instant pot to make the perfect meaty soup.
This creamy soup is filled with chunks of chicken from chicken breasts or thighs, enchilada sauce, tomato, black beans, sweet corn, and lots of shredded cheese.
The chicken soup is what you want to have with toppings of your choice and enjoy with the family.
You can check out these recipes for more soup ideas with chicken.
The Mexican vegetable soup is another Mexican soup recipe that's vegetarian and vegan friendly with its array of ingredients.
The hearty meal incorporates lots of vegetables, including zucchini, potatoes, spinach, chayotes, and carrots.
These vegetables get cooked in vegetable or chicken broth, tomato sauce, and Mexican seasonings to give that Mexican flavor. You're welcome to add shredded cabbage, sweet corn, or peas.
The Mexican street corn soup is super easy to make, filled with flavors, and customized with spices and toppings of your choice to create the ultimate comfort soup.
The soup tastes divine with ingredients including Cojita cheese, ancho chili powder, lime juice, ground black pepper, sour cream, and lime zest, among others.
This is one of the Mexican soup recipes that's quite different from your conventional soup ingredients yet boasts of amazing flavors till the last scoop.
To make the Mexican food, get black beans to make a puree with chicken broth, add your sautéed onion, veggies, and bacon, then add with fire roasted tomatoes, spices, salt, and pepper.
This soup recipe is a classic and has served several families as the perfect comfort food for years. Ingredients to make this delicious soup include chicken bouillon, white or red potatoes, white onion, tomatoes, cooking oil, and salt.
You can serve it with bread or warm tortillas for a fine dining experience.
You can explore my list of easy potato soup recipe with few ingredients.
If you want a hearty soup that combines chicken and avocado, this Mexican soup recipe is the one for you.
The soup comes with lots of veggies yet gives delicious flavors from its seasonings.
Serve with lime wedges as toppings.
This is also known as Mexican chicken soup.
It can be tweaked with different ingredients to make the soup just perfect for you.
Several ingredients go into the preparation, but the essential ones include chicken pieces, chile de Arbol, tortillas, potatoes, and a host of other veggies.
If you love pork in your soup, this Pozole Mexican soup is for you.
The soup is a holiday favorite and incorporates pork shoulder, white hominy, red chile sauce, and spices.
The soup takes time before it cooks, but every scoop makes the effort absolutely worth it.
Tacos are delicious and are enjoyed by several people, but taco soup takes deliciousness to the next level.
It's one of the Mexican soup recipes that can be made quickly in under an hour.
It has eight key ingredients, including taco seasoning, that can be easily gotten from your pantry or grocery store.
If you are looking for easy recipes, check out my collection of easy soup recipes with few ingredients.
This is the soup for you if you're a lover of burritos!
It's a delicious recipe with beef, corn, beans, rice, tomatoes, and taco seasoning.
You can make the tasty soup in under an hour and serve it with sour cream or cheese.
If you think the beefy Mexican rice soup is delicious for its burrito flavors, then you definitely want to try this burrito bowl soup.
The bowl of soup features black beans, tomatoes, corn, garlic, onion, brown rice, and spices.
Serve with lime, cilantro, avocado, or hot sauce for a fine dining experience.
The Mexican-style tomato soup is thick, warm, and delicious. You do not need many ingredients to cook this tomato soup, and they can be easily fetched from your kitchen.
The ingredients include canned tomatoes, red chili pepper, coconut milk, olive oil, black pepper, cilantro, salt, and pepper.
Ensure your soup is thick to hold your garnishes.
This is the soup your family will love with the delicious mix of white beans, spicy sausage, vegetable or chicken broth, cabbage, and Mexican spices & seasoning.
The delicious soup is easy to cook and will be ready to serve in about 20 minutes.
This is the Mexican soup recipe you want to make if you have extra cooked pork carnitas lying around.
It's rich in nutrients and flavors and cooks in less than an hour to make a comforting meal.
You can serve with sour cream, cheddar cheese, crushed tortilla chips, lime wedges, cilantro, or green onions.
The refried bean soup is another Mexican soup you can quickly whip up on a busy weeknight.
Its ingredients are minimal and easy to get, including black or pinto beans, refried beans, fire-roasted tomatoes, chicken stock, and spices.
Enjoy the spectacular soup with sour cream, cheese, or green onions.
This is the desired soup on a cold night to give you ultimate comfort with its spiciness and delicious flavors.
The roasted poblano soup takes a while if you're making it from scratch but compensates adequately for its yummy deliciousness.
Your green soup will taste even better when garnished with Mexican crema, freshly group pepper, cilantro stems, and hot sauce.
If you want another variation of sweet corn in soup on our Mexican soup recipes list, try this Mexican chicken corn chowder.
It's packed with flavors from the creamy cheese blend with shredded tender chicken, sweet corn, fresh tomatoes, and Mexican seasoning.
Use fresh or canned sweet corn to get the perfect taste for Mexican food.
This Mexican gives sweet, spicy, and smoky flavors from the smoked peppers and tomatoes that go into its preparation.
You can choose the type of pepper and tomatoes, but the spices and seasoning remain the same for the best flavors.
Unlike most soups you serve hot and spicy, this one must be served cold. Garnish with fresh veggies of your choice.
This Mexican chicken and rice soup will be ready to serve and eat in about 30 minutes, and it is full of flavors with a kick.
It's perfect for sharing with the family on a busy weeknight, but your pantry will need to have essential ingredients, including salsa verde, white rice, adobo sauce, whole-kernel corn, tomatoes, and jalapenos.
Garnish the hot bowl of soup with tortilla chips, queso fresco, or diced avocado.
The chipotle chicken soup is a classic and is loved by many families.
It's the perfect comfort food with chicken chunks, beans, pepper, and onions.
You can get it ready in about 30 minutes to garnish as you wish and enjoy.
This is the Mexican shell pasta soup filled with great flavors capable of providing warmth and comfort to you on a cold night.
The ingredients for the dish include conchas, Roma tomatoes, chicken bouillon cube, olive oil, garlic cloves, and onions.
Cook at a low simmer till your conchas are soft and puffed up. Serve hot to enjoy.
This is also known as "fire in a stew," It gets the nickname the charring of chili peppers in the soup.
However, charred peppers are not the only thing you'll be eating, as you'll have beef or venison, red wine, vinegar, chives, and tomatoes in the bowl.
This is the Mexican shrimp soup, the ultimate comfort soup for seafood lovers.
It incorporates lots of chili peppers and spices to deliver a bowl of deliciousness.
Garnish it with lime wedges and chopped cilantro for a complete meal.
If you loved the chicken tortilla soup, you might want to try this beef variant giving you meaty flavors alongside flavors from the other condiments.
It's loaded with tomatoes, corn, spices, and ground chunk to give a delicious bowl of comfort.
This delicious soup is made with shredded chicken in adobo sauce, simmered with tomatoes and chipotle chilis.
You'll need your Mexican seasoning to give the dish flavors, and you can add more chicken broth depending on how soupy you want the dish.
Mexican soups
These are the best Mexican soup recipes you can try from the comfort of your home to experience the finest Mexican cuisine. Check out my cheese quesadilla and empanada dough recipe if you want to take your Mexican party to another level.
🍳 Related Recipes
Try one of these fantastic comfort food recipes in your next meal. Including my collection on best crock pot recipes and slow cooker meals.
For more comfort food inspiration check out my collection of best southern comfort food recipes.
If you are traveling across the country and looking what to eat in a specific state, then check out my list of best american comfort food per state.