The ultimate comfort food on a cold night is a bowl of chili, and these are the best chili recipes to try with your family and friends!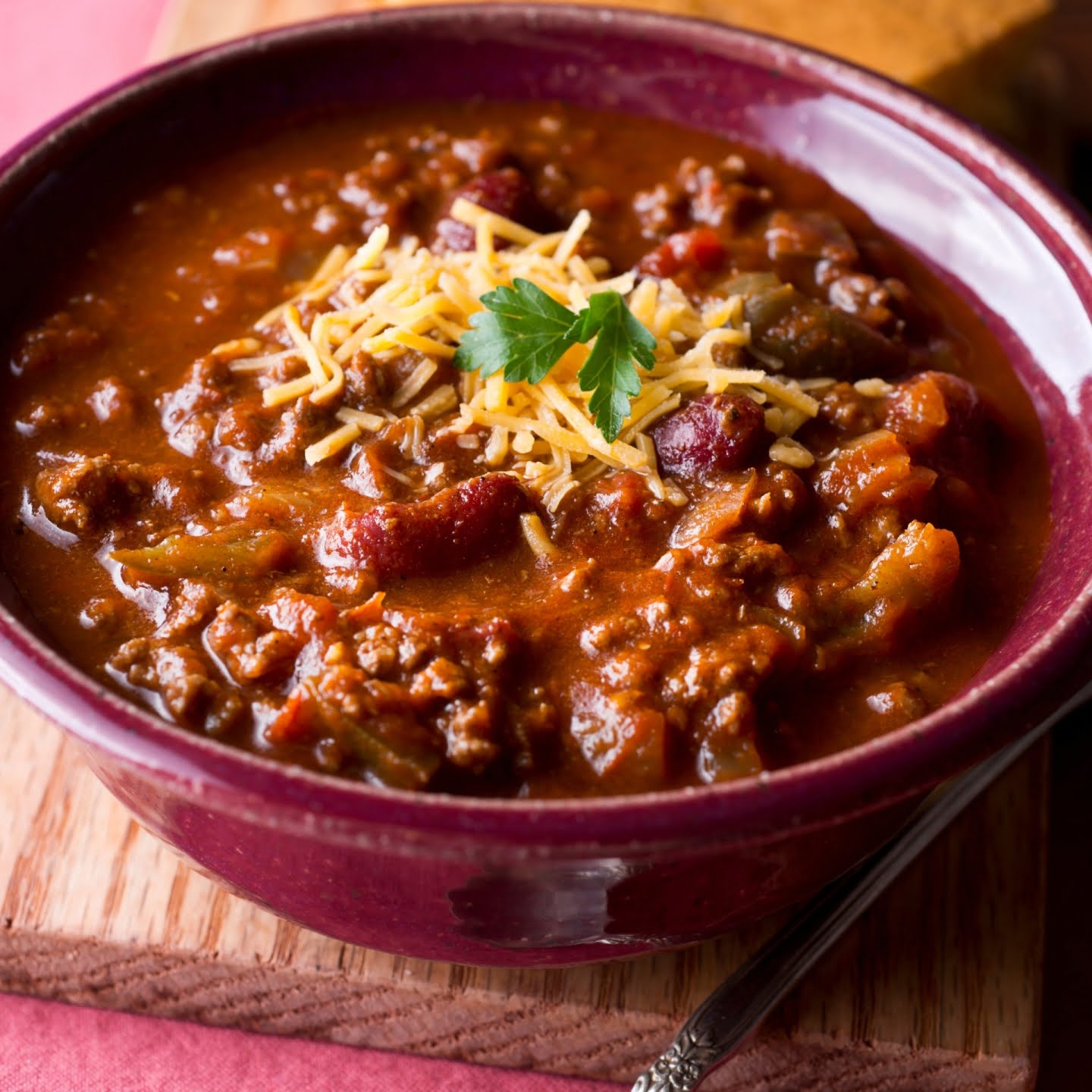 The best part about these recipes is how they not only suffice on a cold day but any time you want with the hearty flavors you get in a bowl.
Whether you love meat in your chili or you want to keep it vegan or vegetarian-friendly, we promise you'll find the best chili recipe to suit your taste.
So, get a large pot (some might take your slow cooker or instant pot), and let's get some delicious chili bowls ready!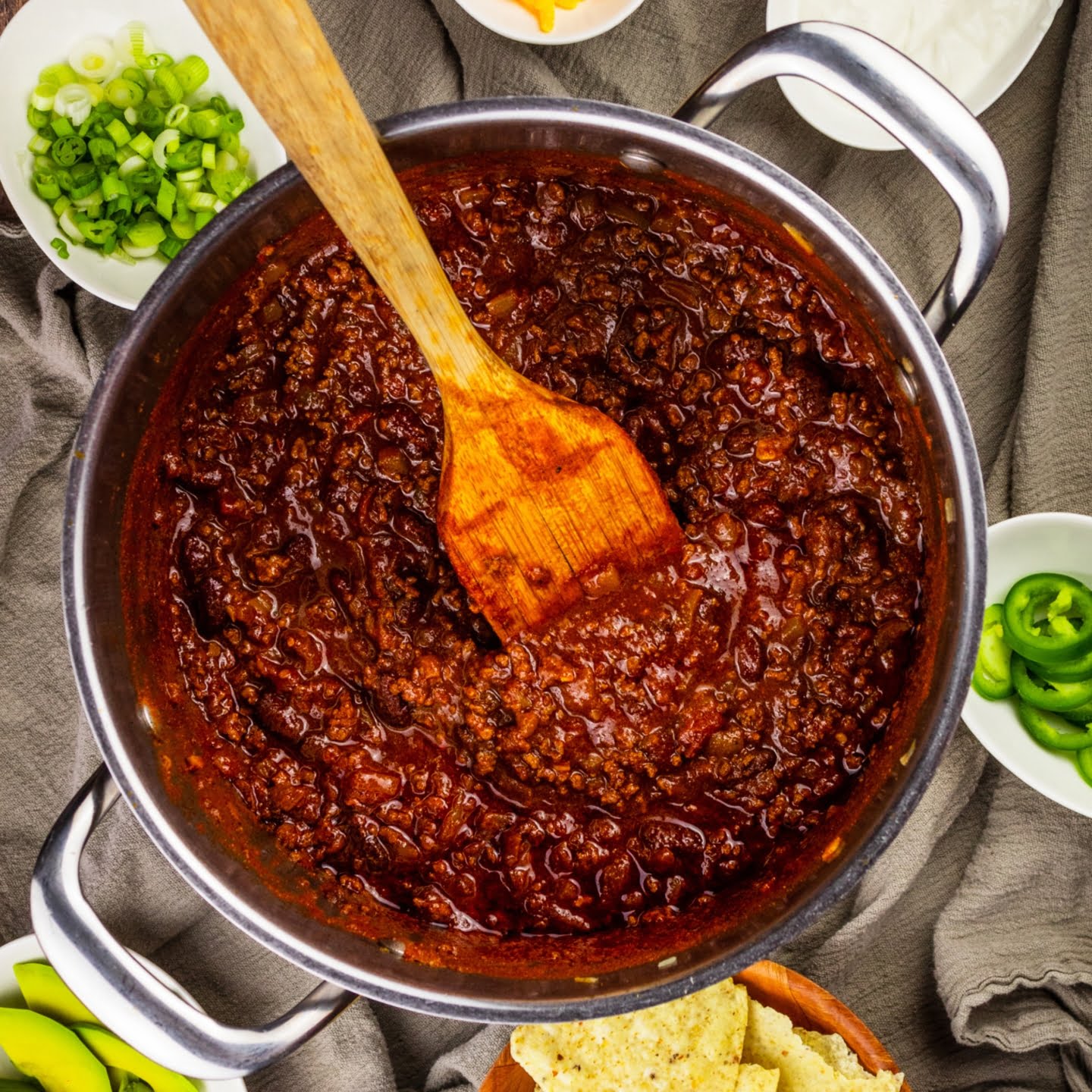 This chili recipe incorporates so much flavor from the ground beef, kidney beans, and tomato paste that go into its preparation.
You'll also get some smoky and spicy flavors to give you that desired warmth on a cold fall night.
The classic chili can be ready in about 30 minutes and goes well with Jalapeno cornbread, rice, and baked potatoes. See this list of the best comforting fall recipes for more dishes to make during fall!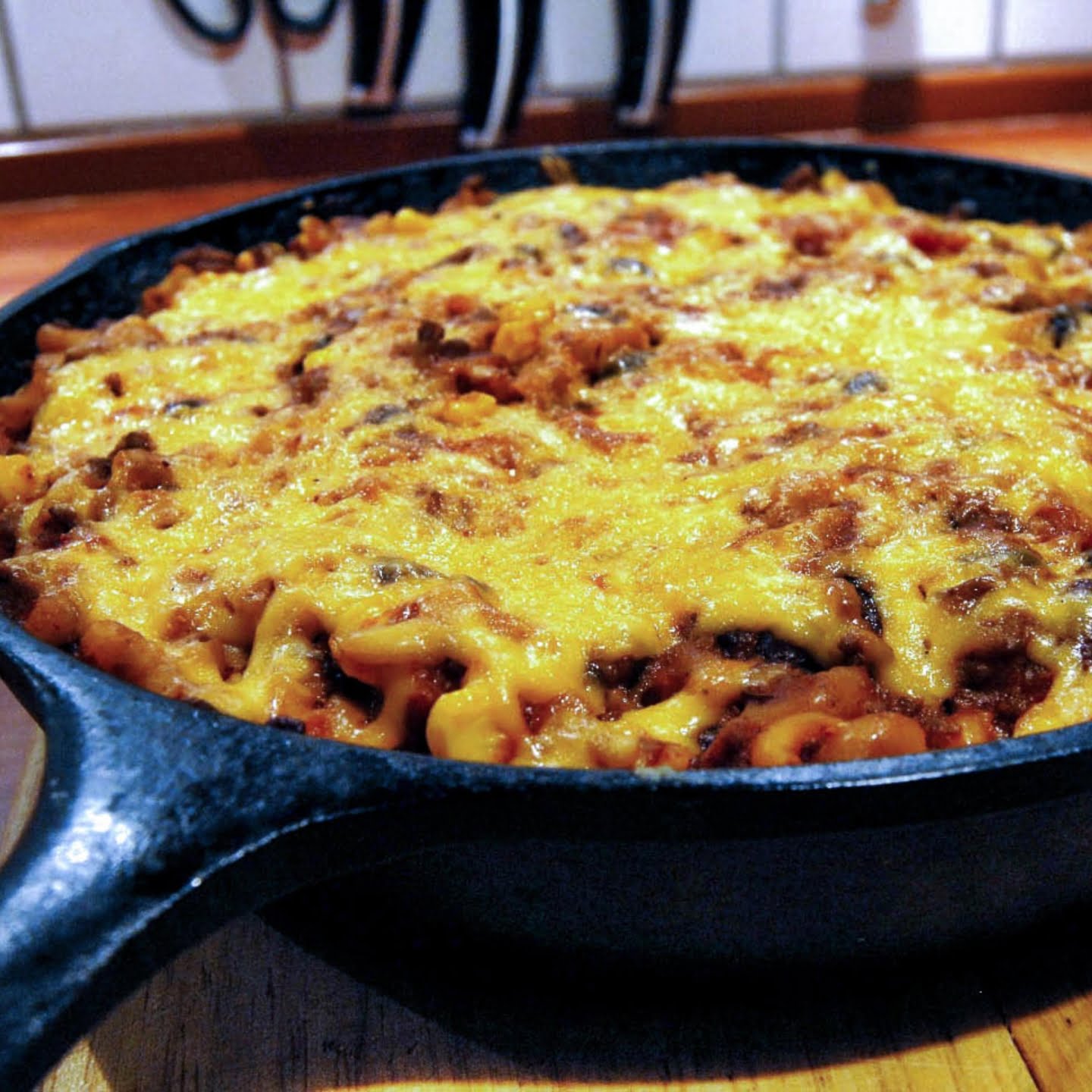 We all love Mac and Cheese, and incorporating a host of chili ingredients into it makes it a weeknight meal worthy of 5 stars.
In addition, the meal is gluten-free and perfect for lactose-intolerant people.
To make chili mac and cheese, get macaroni, shredded cheddar cheese, black beans, corn, can tomato sauce, ground beef, chili powder, cayenne pepper, and a few other spices. Serve it with cornbread, fried cabbage, or a grilled cheese sandwich.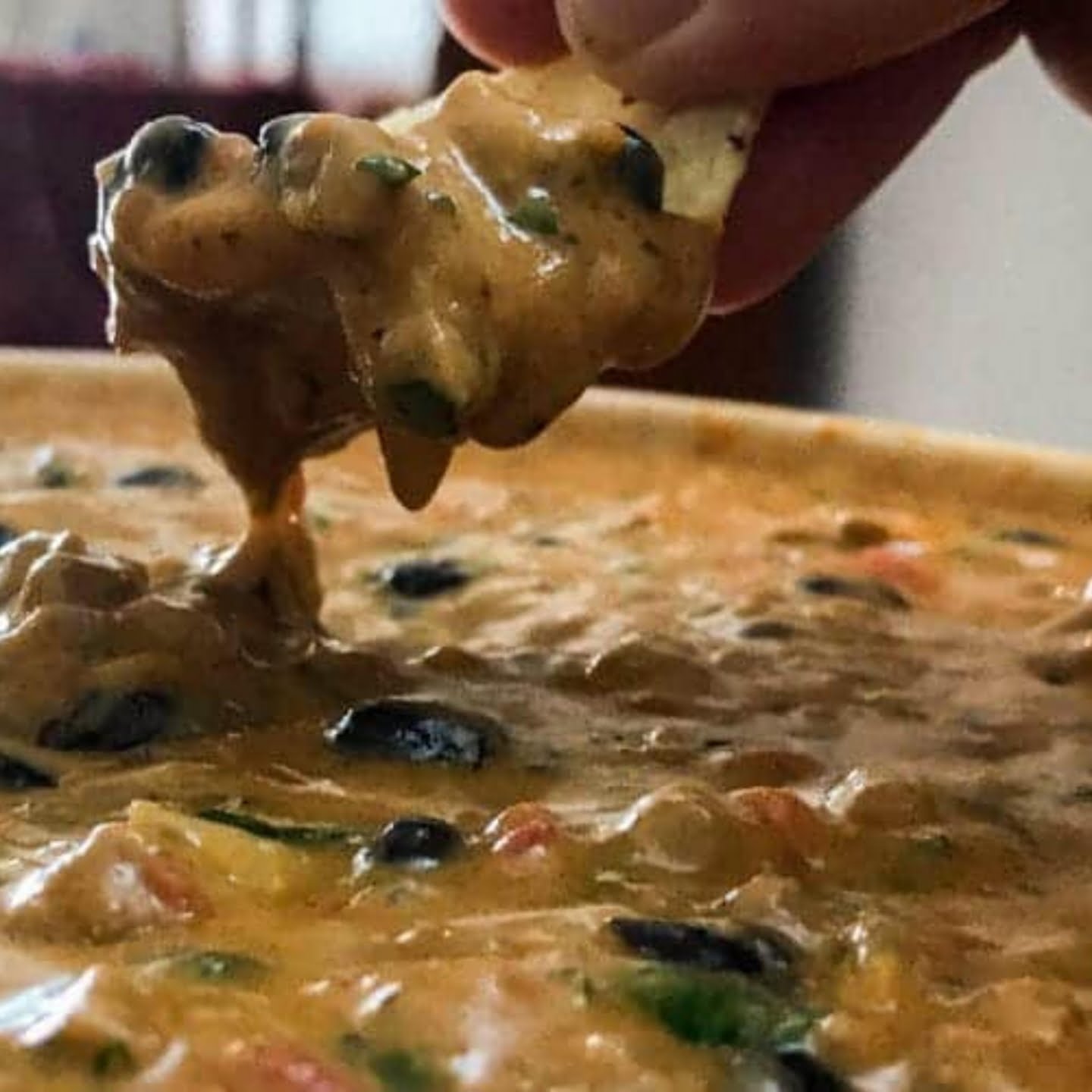 If Mexican cuisine appeals to you, this bowl of chili with tortilla chips will have you asking for more.
The chili is flexible and can accommodate ingredients of your choice, from jalapenos to chipotle.
However, your typical ingredients to make the dish include diced tomatoes, black beans, ground meat, salsa, white onion, butter, Velveeta, salt, and pepper. You can add all the toppings you want to balance your flavors as you wish.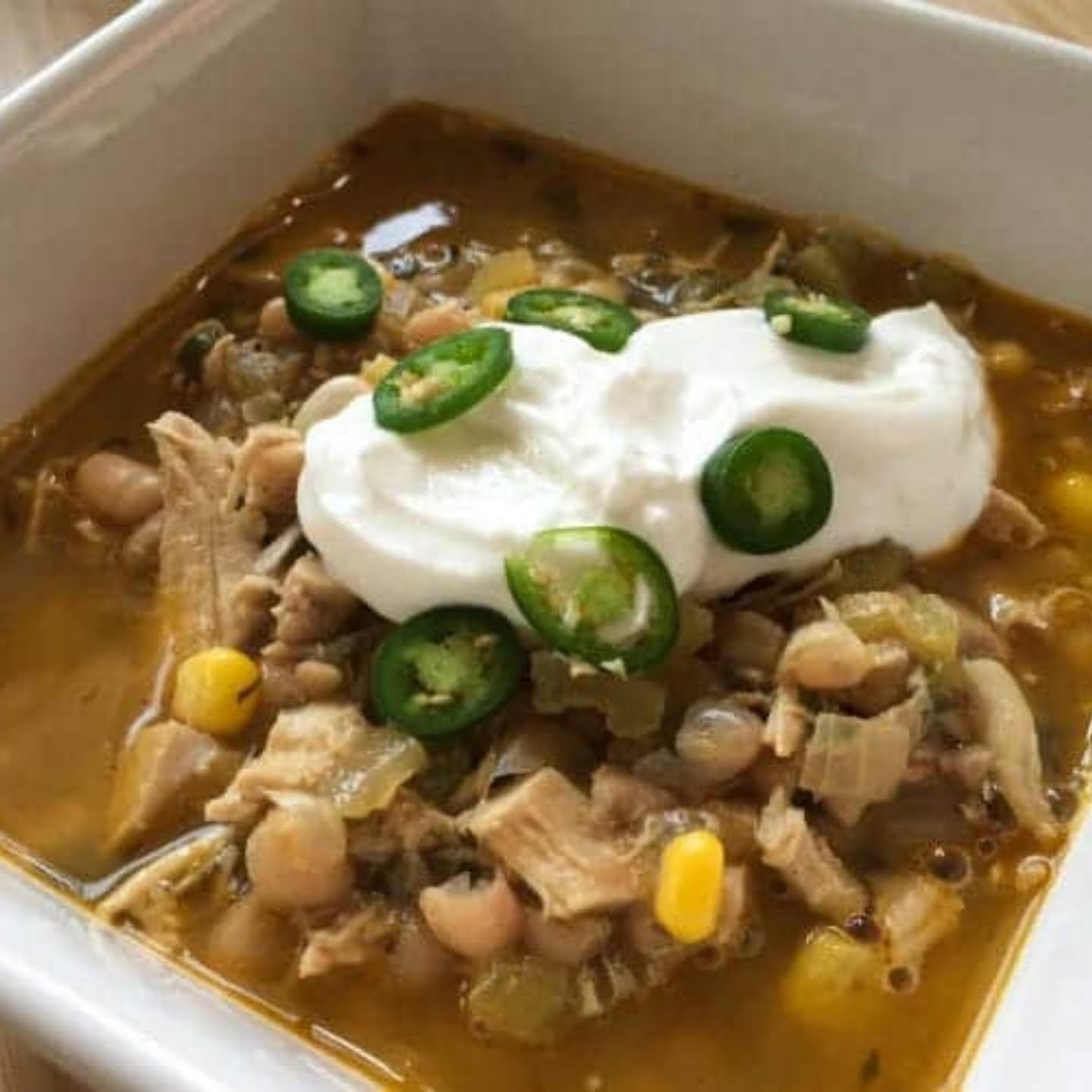 This is a southern chili recipe that's flavorful and easy to make. The classic chili recipe could pass for a soup and incorporates a host of ingredients with excellent nutrition serving.
Ingredients include white beans, sliced jalapeños, chili powder, chicken broth, rotisserie chicken, veggies, spices, and sour cream for garnish.
Ensure you cook at medium heat to allow the chicken to cook through. Check our best southern comfort food recipes for more yummy southern recipes.
This chili is healthy, delicious, and comforting without any meat in sight. It's highly nutritious with the beans and veggies that go into its preparation.
Asides from the black beans and green lentils, the remaining ingredients include red bell pepper, tomato paste, vegetable broth, and spices.
Get these ingredients to your pot and bring to a boil till you get your desired thickness while stirring occasionally. Serve it with cornbread or a green salad if you desire.
You will love this recipe if you want a good homemade chili rich in flavor, nutrients, and texture. It's packed with beans, ground sausage, beef, onions, tomatoes, and peppers.
You'll require red kidney beans, ground beef, Italian sausage, green onions, green bell pepper, garlic powder, vinegar, and a host of other spices.
Garnish the chili with green onion, sour cream, jalapeno peppers, and shredded cheese. Enjoy it with tortilla chips.
This chili recipe will make your night with the delicious flavors it gives from an assortment of ingredients.
It's a chili that stands out and will have your family coming for second scoops.
Ingredients you'll need from your pantry include butternut squash, cornmeal, diced tomatoes, black beans, hot sauce, beef broth, ground beef, and lots of spices.
This chili recipe for vegetarians and vegans makes all the difference on a cold autumn day.
Although called the three-bean chili, you can add as much variety of chili beans as you want, including pinto beans, kidney beans, and black beans.
Get a can of crushed tomatoes, veggies, tomato paste, vegetable stock, salt, and ground black pepper to taste. Cook over medium heat and simmer for as long as 30 minutes to get your desired thickness.
This delicious Chili recipe is gluten-free, filled with nutrients, and packs a load of flavor to keep you company on a game day.
The recipe calls for slow-cooked pork, a can of chili beans, tomatoes, spice, and seasoning.
Serve the dish hot and garnished with corn chips, shredded cheddar cheese, cilantro, parsley, or sour cream.
Cincinnati Chili is also known as the Skyline Chili, and it was created in the 1920s in the city of Cincinnati, Ohio. The chili is keto-friendly, has low carbs, and can be made in five easy steps.
The ingredients for this delicious American food include lean ground beef, roasted spaghetti squash, black soybeans, grated cheddar cheese, and a host of other ingredients.
Check out some of our best American comfort food recipes for more American cuisine.
The turkey chili is perfect during fall and makes a great addition to the dinner table during the holidays. It's filled with flavors and can be made in about thirty minutes.
You can easily fetch the ingredients for the chili from your pantry, and they include ground turkey, red kidney beans, black beans, olive oil, spices, and seasonings you can tweak to your taste.
Cook till it's thick, and serve hot with toppings of your choice.
This instant pot chili lets you dump your ingredients in the pot, grab a side dish, and return to a hearty and flavorful chili.
Your night will be made entirely with flavors from ingredients, including the Worcestershire sauce, dark red kidney beans, ground beef, tomato paste, diced tomatoes, celery, and chili seasoning.
You can tweak your ingredients to include fire-roasted tomatoes and also customize your spices as you wish.
Zucchini is a common vegetable loved by several people, and it serves as an excellent ingredient in making chili.
The zucchini mixes amazingly with peppers, tomato paste, kidney beans, onions, salt, and pepper, to deliver a fantastic bowl of chili.
Depending on your preference, you can add ground beef or keep it without meat to make the chili vegetarian-friendly.
Get your crockpot and get this recipe prepped and ready to cook in about 10 minutes! The creamy buffalo chicken chili promises to be the ultimate comfort food for you and your family on a night of any season.
To make this delicious dish, you need buffalo wing sauce, chicken breasts, onion powder, freshly grated cheddar cheese, fire-roasted tomatoes, and a few other ingredients. Add toppings of your choice and enjoy hot!
See our best crockpot recipes and slow cooker meals for more delicious slow cooker meals.
If you want a Mexican twist to your chili, the white bean turkey chorizo chili is the best chili recipe to try out.
Regardless of your cooking method, it's easy to make and comes together with amazing flavors in under 40 minutes.
Cook your seasoning and spices with the browned chorizo and cooked ground turkey over medium-high heat, and simmer till the chili attains the thickness you desire.
Bobby Flay made magic with his red beef chili, and you can now make the signatory chili from the comfort of your home.
The red beef chili incorporates chunks of steak simmered to tender bits in a chili tomato sauce.
You can serve the chili over noodles or rice and garnish with cheddar cheese or sour cream.
This chipotle beef chili gets a recipe rating of five stars for the fantastic flavors delivered from the assortment of ingredients.
It's the perfect chili bowl that's heartwarming and comforting on a cold day of Autumn.
Get your raw ground beef, tomato paste, diced tomatoes, beans, chipotle peppers in adobo sauce, red wine, beef broth, chili powder, and smoked paprika. Garnish with lime wedges, cilantro, jalapeno, or cheddar cheese, and serve with bread.
This hearty bowl of chili fills you and your family with warmth and satisfaction on a cold, busy night. It's healthy and flexible to accommodate different veggies of your choice with fantastic spices.
The chili takes about 30 minutes to prepare, and you can get everything done in one pot. Ingredients needed are olive oil, red bell pepper, onions, jalapenos, garlic, chili powder, cayenne pepper, black beans, zested lime, diced tomatoes, and tomato sauce.
Serve it with lime slices, cilantro, green onions, or sour cream.
The 15-bean slow cooker chili is the ultimate recipe you want to try out on a game day. Its unique flavors make for a chili you want to share with your friends as they won't stop coming for more.
Get the Hurst's HamBeens 15 bean soup packet, lean ground beef, green bell pepper, chili seasoning mix, beef broth, tomato with green chiles, onion, salt, and pepper.
Dump these ingredients into your slow cooker machine and get a delicious chili bowl in 6 hours.
The Moroccan lamb chili with kale, sweet potatoes, and chickpeas is the satisfying bowl of chili you share with your family for quality bonding time.
It's gluten-free, flavorful, and can be cooked and ready to serve in under an hour.
Your key ingredients to make the traditional chili include harissa (Moroccan chile paste), ground lamb, chickpeas, kale, sweet potato, and seasoning. Serve it with greek yogurt and toppings of your choice!
If you want an easy weeknight meal with delicious ingredients giving spicy and tangy flavors, the pork green chili is your go-to!
The chili is an absolute delight with flavors from diced pork, green chile enchilada sauce, jar salsa verde, hot pepper sauce, corn starch, and chopped green chiles.
You'll be cooking for 6 - 8 hours in your crockpot. Hence you can go about your day and come back to a hot bowl of delicious chili without stress. Stir well before you serve.
This Quinoa Chili is vegetarian and vegan-friendly, plus it's gluten-free! You get an absolutely delicious mix of spices, veggies, and quinoa to give that heartwarming feel on a cold autumn night.
Get your quinoa with beans and corn cooking, add garlic, onions, and pepper, and pour in your tomato sauce, vegetable broth, and diced peppers.
Don't forget your seasoning and desired toppings for the complete experience!
This chili recipe combines three yummy components, including creamy corn chowder, white chicken chili, and Mexican street corn.
The chili's base is the white chicken chili (without the beans) and a corn chowder recipe.
Put in fresh corn, lime juice, and sour cream, and you have yourself a delicious show-stopping chili.
If you love black eye peas in your food, you want to give this chili recipe a shot.
It has great flavors and requires minimal ingredients to cook in about 30 minutes.
These ingredients include sausage, celery, chili powder, diced tomatoes with green chiles, onions, and black eye peas.
Are there pumpkin leftovers from the holidays? This pumpkin chili recipe has you covered to make a savory meal that's dairy and gluten-free!
Make your pumpkin puree or get the canned product; add ground beef, chili spices, onions, bell pepper, beans of your choice, and diced tomatoes.
These ingredients mix well to give the ultimate comfort chili bowl that will have you yearning for more.
Want to give Indian cuisine a shot? A trial of the Rajma Masala will provide you with all the conviction you need about Indian food.
It's tasty, spicy, and gives a melt-in-your-mouth feel that'll leave you reminiscing for days.
Your key ingredients for this chili include rajma or kidney beans, asafoetida, masala powder, dry fenugreek leaves, and rajma stock.
If you'd instead go for Italian, this amazing chili made with beef, mushrooms, garlic, and spaghetti sauce leaves no doubt and leftovers!
The yummy chili is super easy to make and will be ready to serve in under an hour.
Serve it with shredded mozzarella cheese for the best dining experience!
Seafood lovers also have a chili recipe they can try, and it's delicious with an assortment of ingredients in it.
The creamy seafood and shrimp chili is made with creamy white broth, crab, lobster, beans, spices, and seasoning.
Get your dutch oven to start cooking, and you can serve with a variety of toppings when done.
This is the ultimate chili recipe for all vegetarians and vegans, with tasty and nutrient-packed veggies you'll find in this dish.
You can either make it on a stove pot or in an instant pot.
Regardless of the cooking method, you're assured of amazing flavors in the satisfying bowl of vegetable chili.
The acorn squash and chicken chili serve as an excellent alternative to your traditional chili recipes. It's rich in flavors, with the acorn squash giving you the feeling of winter or fall.
Your key ingredients to make this chili include acorn squash, pinto beans, brown sugar, cocoa powder, chicken breasts, red onions, and a few other ingredients you can fetch from your pantry.
Serve it with lime wedges, cilantro, or sour cream!
Chili Recipes Takeaway
These chili recipes are bound to put a smile on your face and warmth in your heart with the assortment of ingredients that go into them. Share with your family and friends and have an amazing time bonding over special moments and memories!
🍳 Related Recipes
Try one of these comforting meals in this cold weather season. Including my fall recipes and easy soup recipes with chicken.
Love this recipe? Please leave a 5-star 🌟rating in the recipe card below and/or a review in the comments section further down the page.

Try one of my comfort dinner recipes for your next family meal! And if you have any questions, I'm here to help!