Cuddle up with your favorite fall comfort food from this list of the best comforting fall recipes! The fall season is upon us, and there's nothing better than snuggling in with your favorite book or loved one and enjoying a hot and savory dish while at it.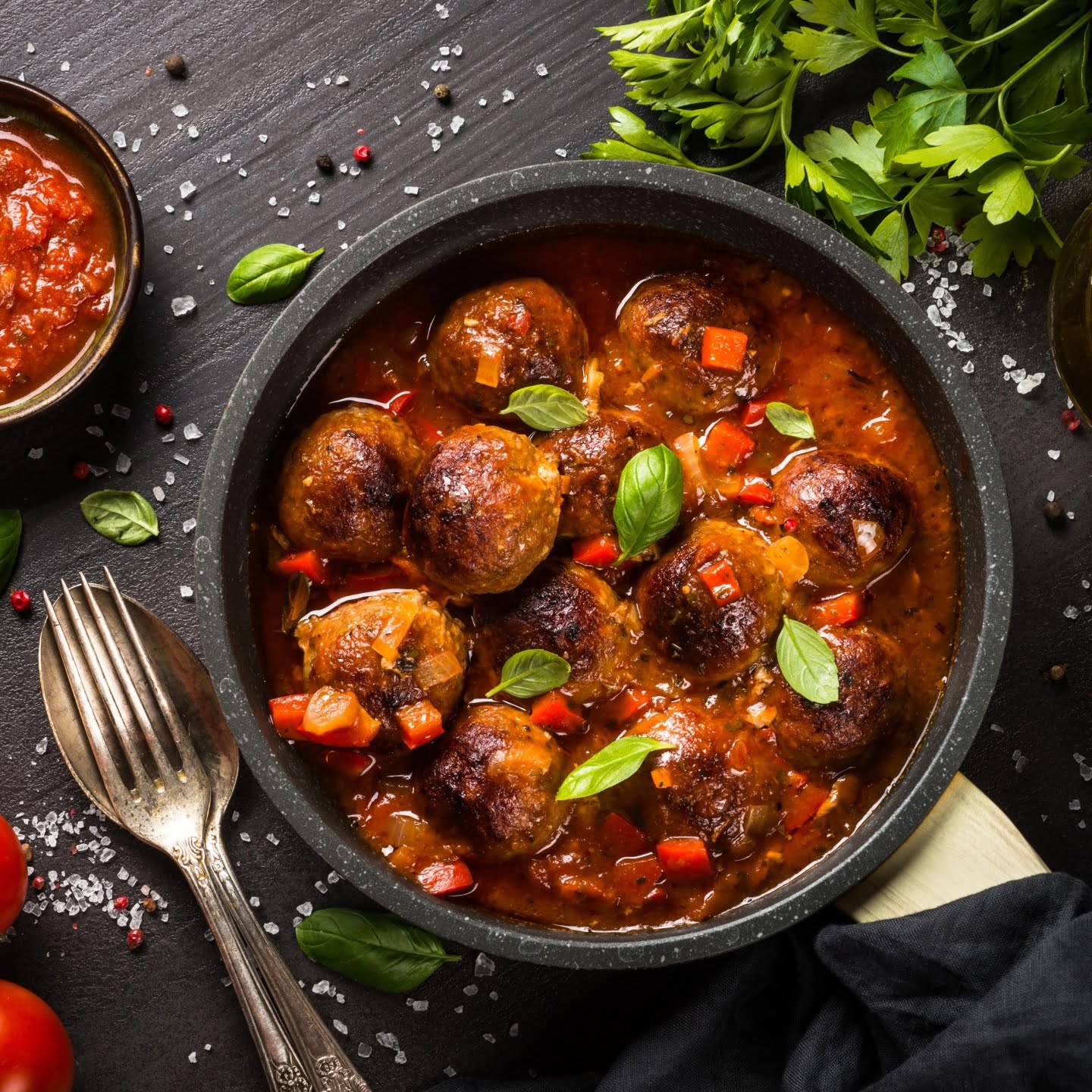 If you want comfort and flavorful meals from desserts to soups throughout autumn, this is your one-stop destination for the best fall comfort food recipes. So without further ado, let's get right into it!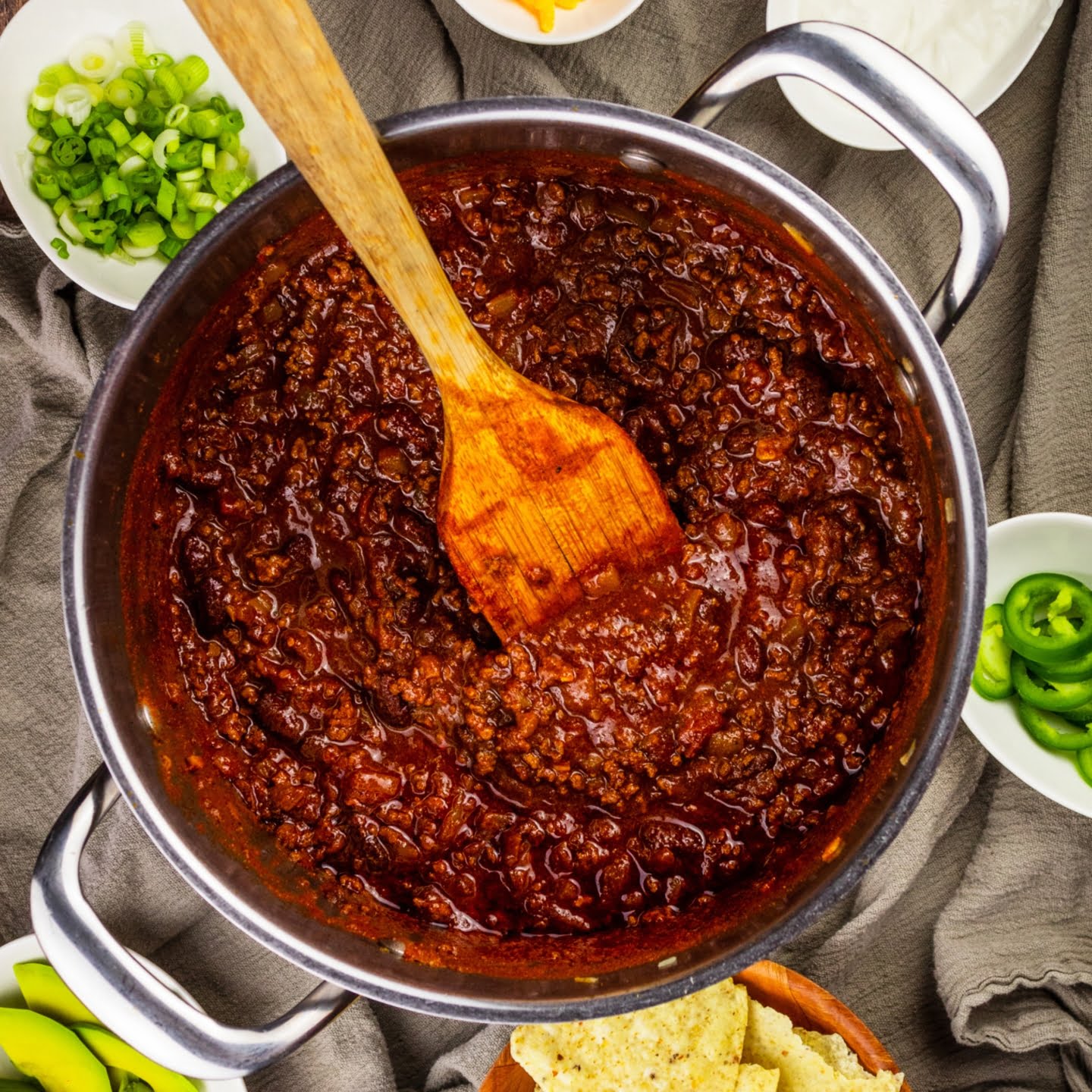 Warmth and smoky deliciousness come together in this hearty dish to take a spot in our fall meal recipes.
The Texas Roadhouse Chili has many flavors from the spices, beef, and beans that go into making it.
You can get this dish cooked and ready to serve in 30 minutes to make the perfect weeknight dinner.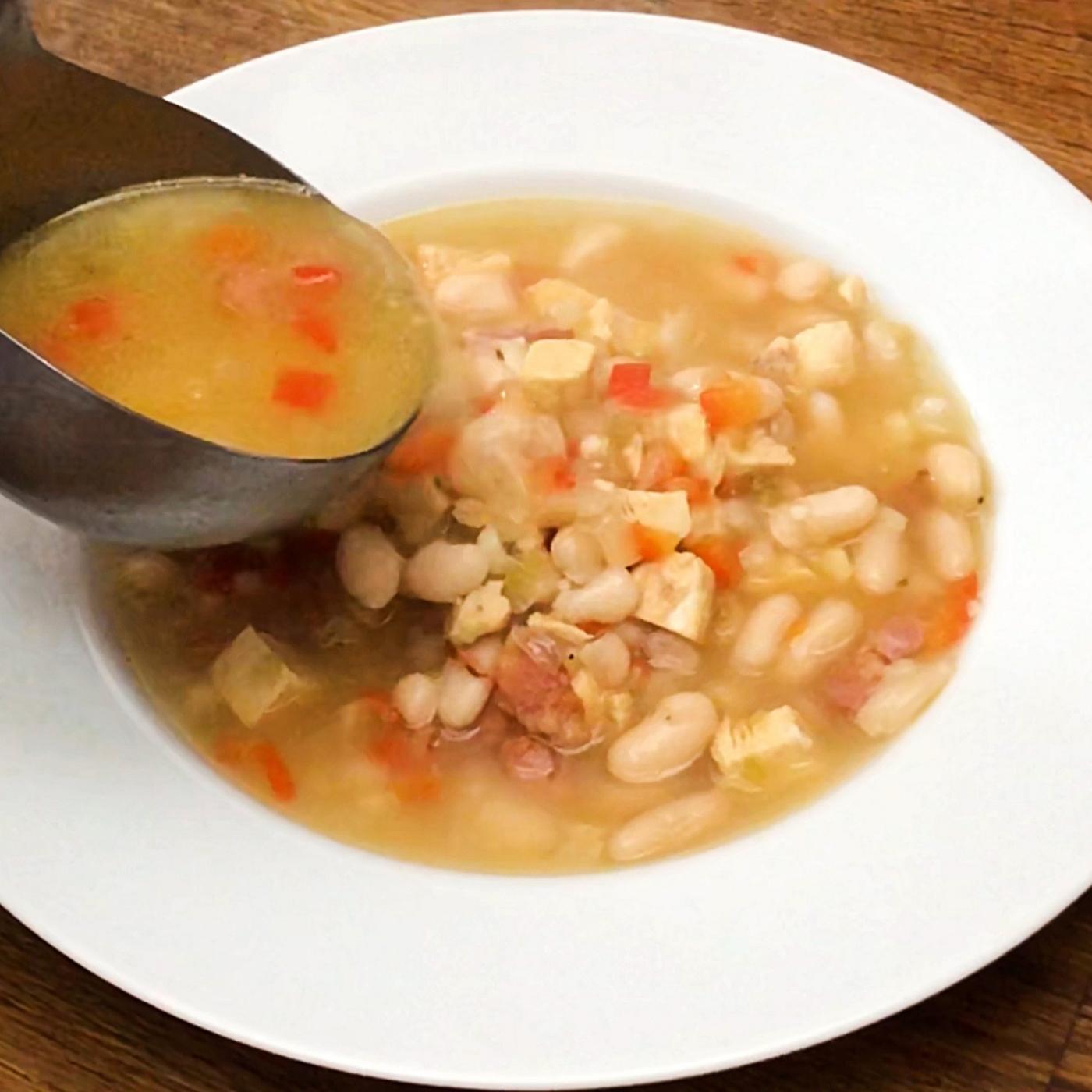 Soups are the ideal fall dinners, and you can't go wrong with this bean soup bursting with textures and flavors
The soup is an easy fall dinner to make with minimal ingredients and 15 minutes of prep time.
The one-pot meal requires ingredients including red pepper flakes, paprika, turmeric, chicken thighs or breasts, and a few others.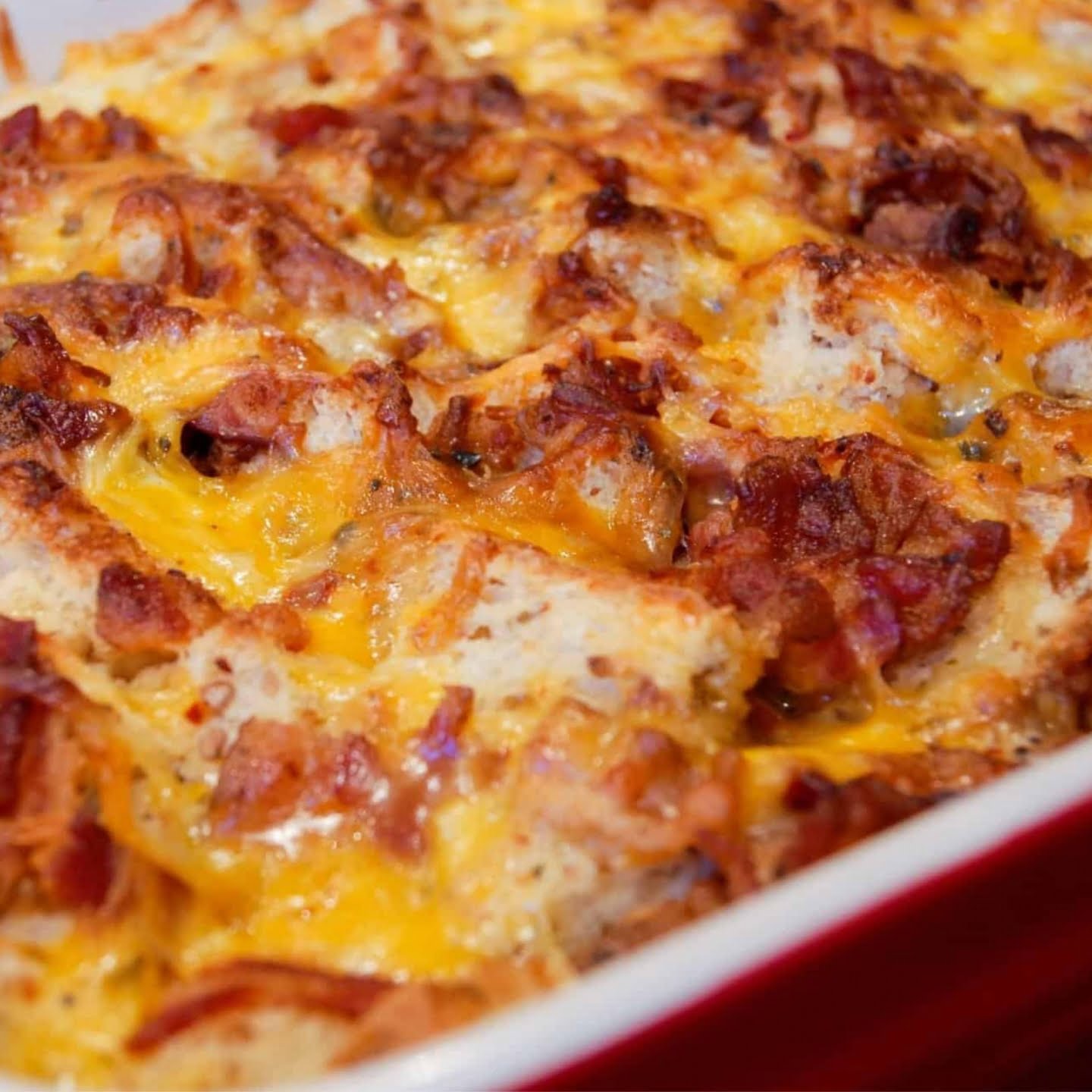 Fall recipes do not include dinner recipes only, as you can have a savory and cozy fall breakfast with Casserole and Bacon.
With about 10 minutes of prep time and 60 minutes in a hot oven to bake, you can enjoy a coffee or prepare for work while it cooks.
Bond with the whole family as you enjoy the cozy fall breakfast!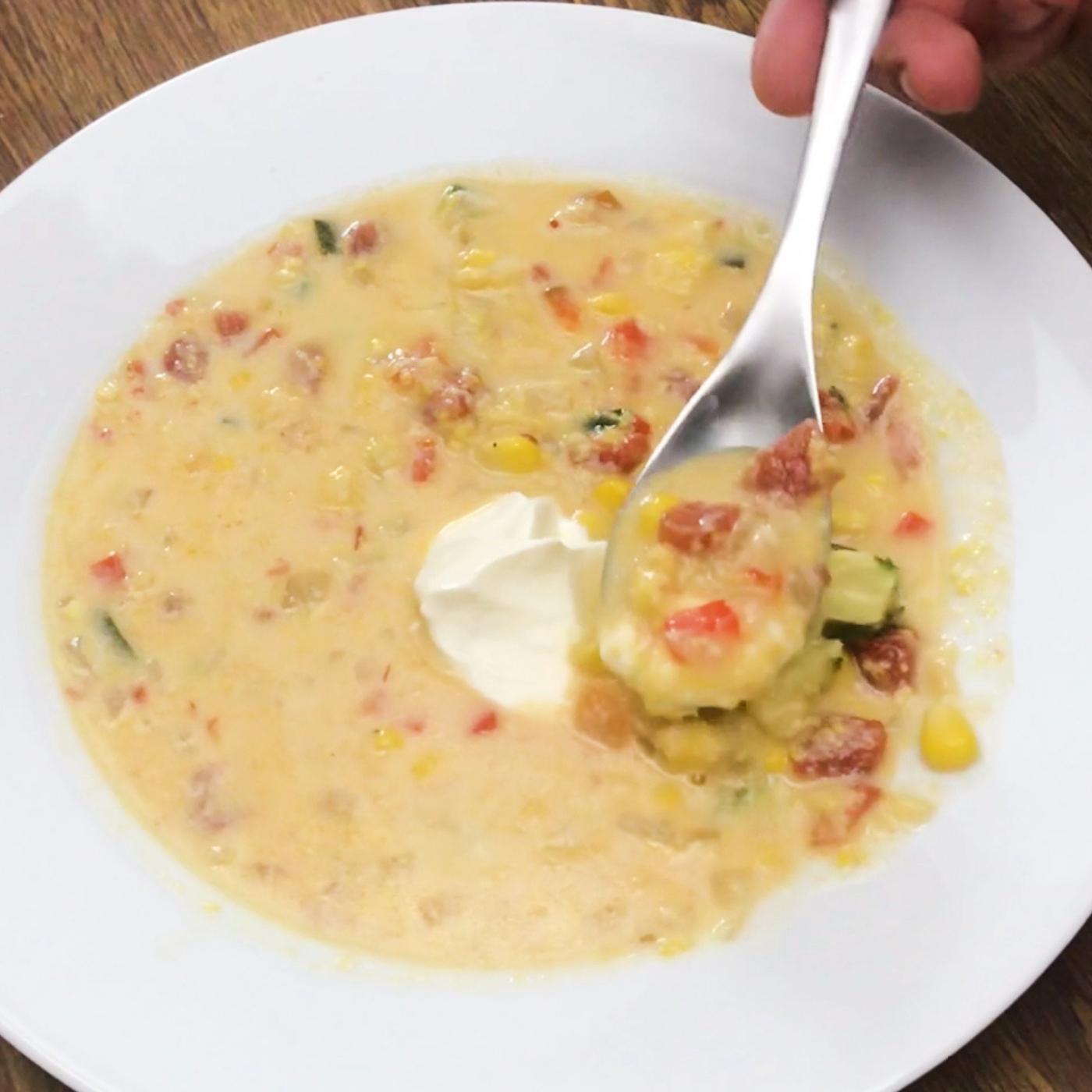 Again, nothing screams fall like a good bowl of hot soup on a cold night.
Soups are the ideal fall dinner recipes, and the creamy corn soup is one of our favorite fall recipes with loads of flavors from different ingredients.
It's an entirely healthy food with no meat, making it a top pick on our list of vegetarian fall dinners.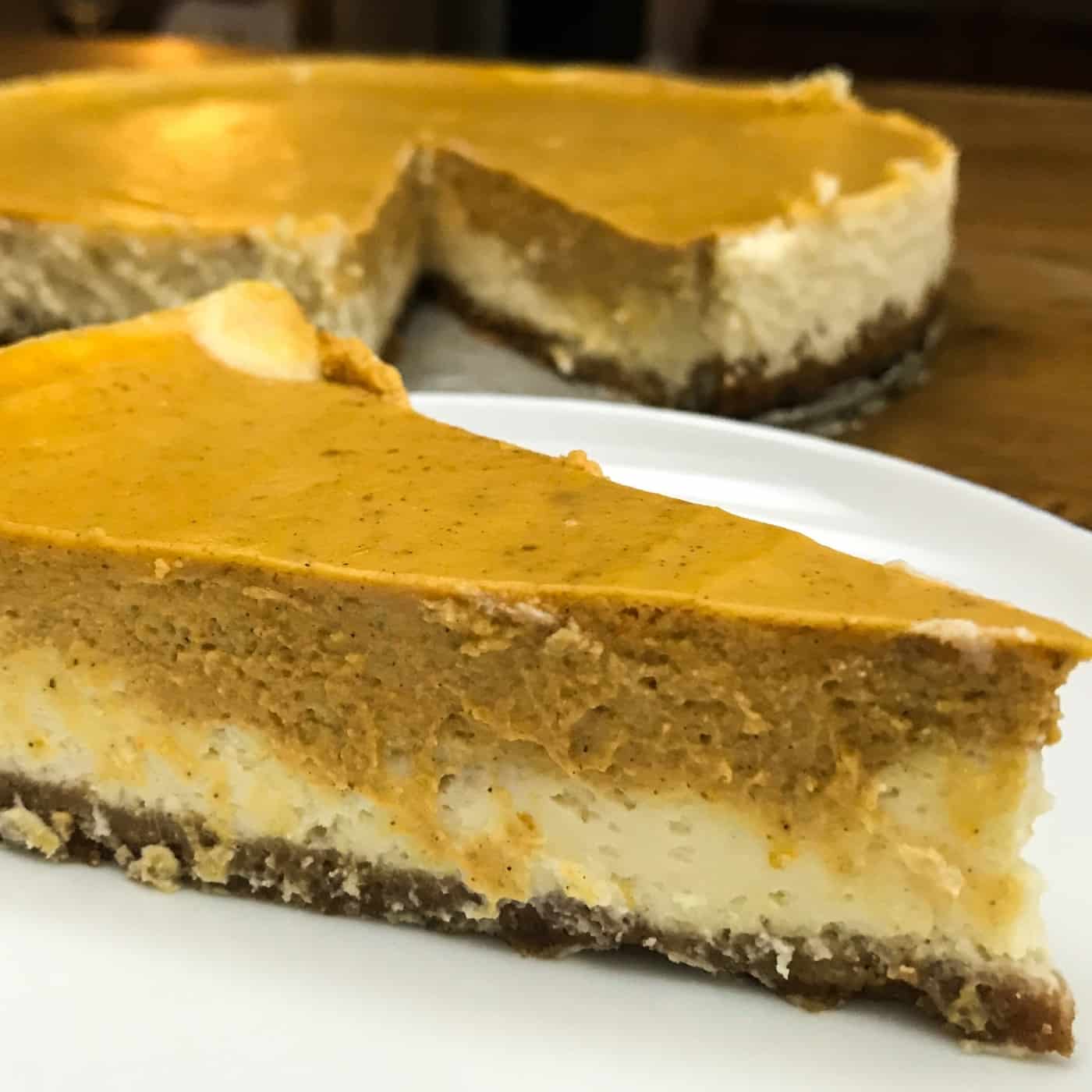 Comfort food recipes for fall are not complete without desserts, and the pumpkin cheesecake is perfect after a savory fall dinner.
The combination of creamy pumpkin cheesecake and pumpkin pie filling gives all the flavors to wow your family and friends with each bite.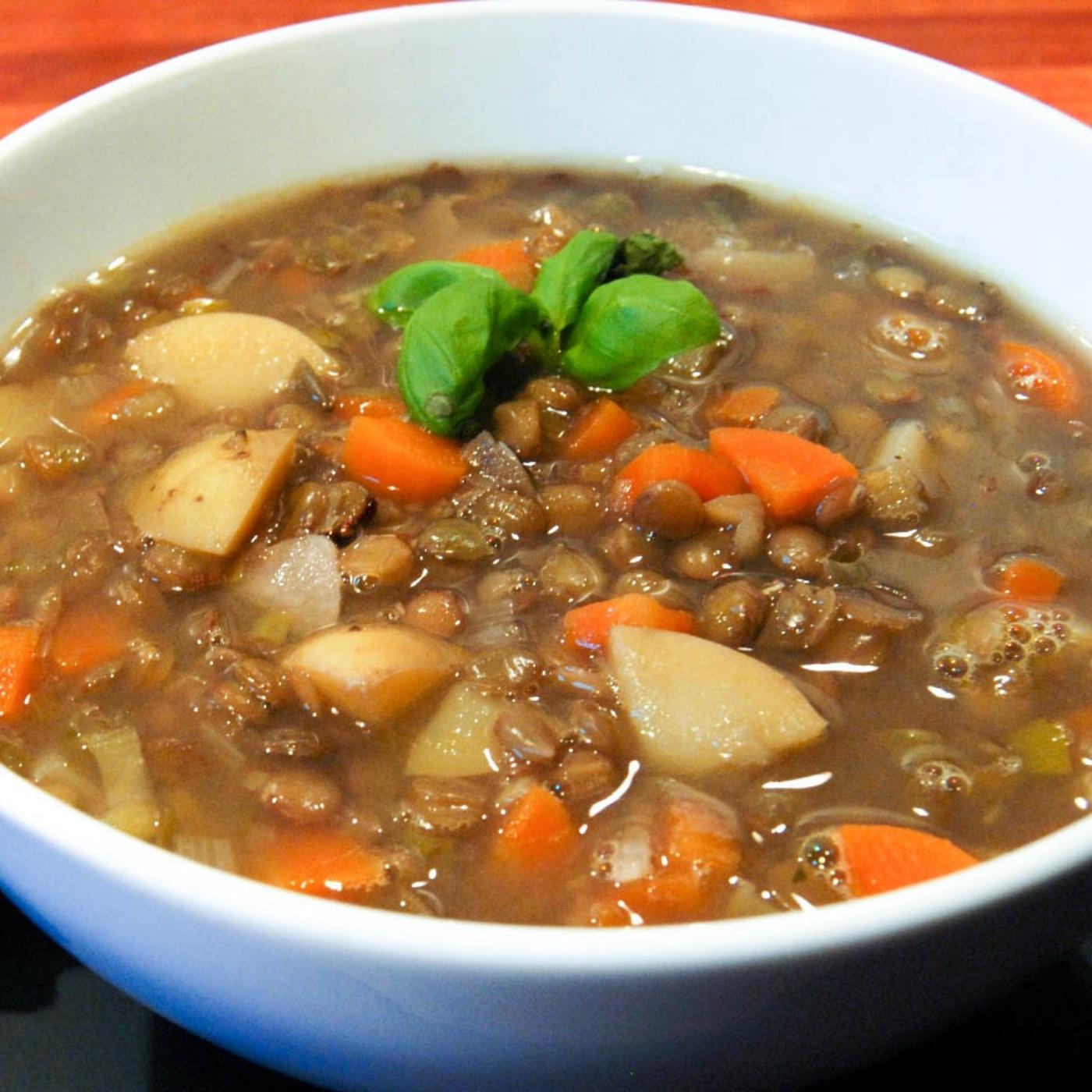 If you're still wondering how you can have potatoes in soup for a cozy fall dinner, the Lentil Potato soup is your answer on our fall recipes list.
It's one of the comfort food meals for vegetarians and vegans with ingredients that are entirely from hearty vegetables.
The soup can serve as a side dish with sourdough, garlic bread, or homemade Challah bread.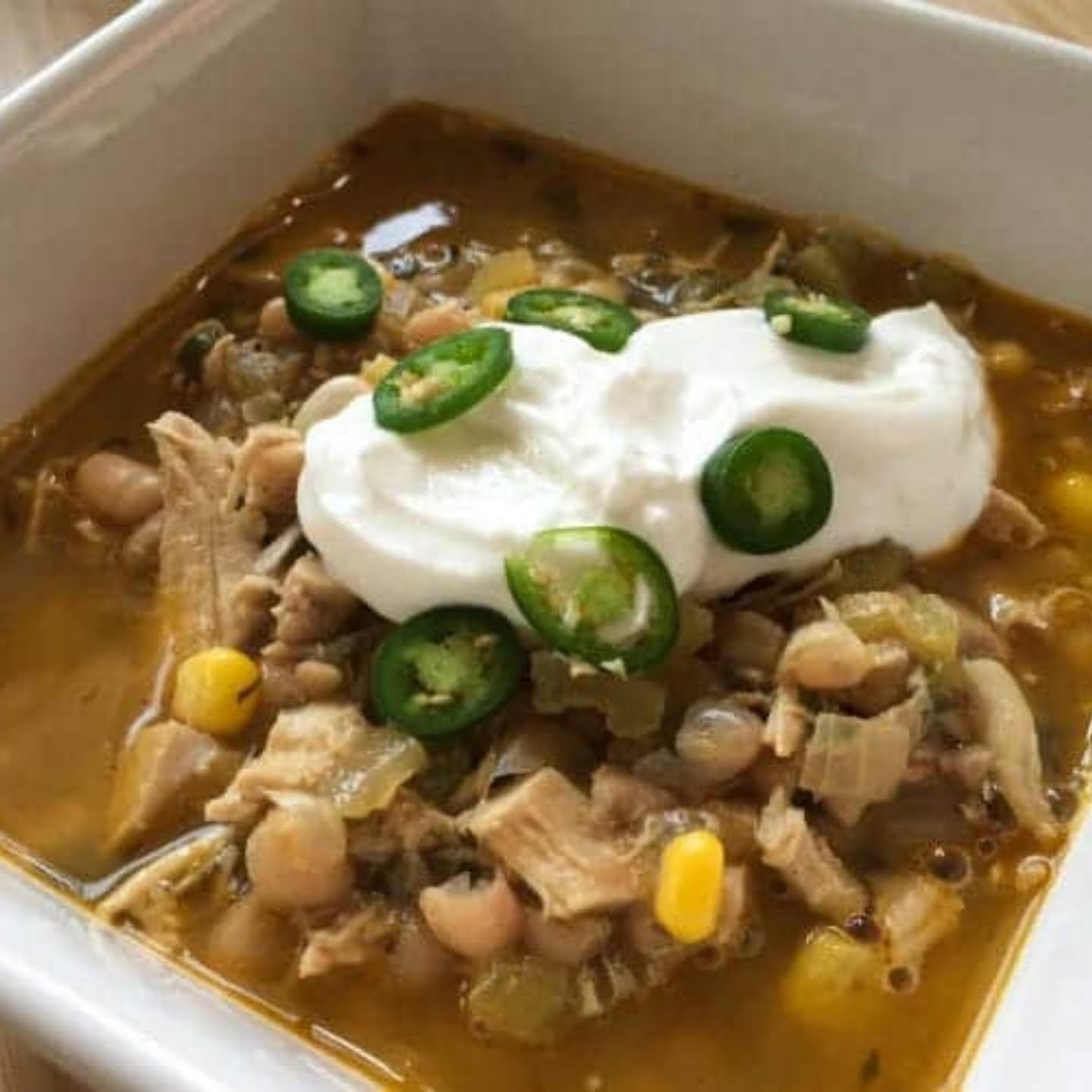 This easy fall dinner dish can be made in one soup pot. The hearty soup bursts with flavor from the roasted chicken, white beans, corn, herbs, and spices that go into cooking it.
It's one of the weeknight dinners you won't be forgetting in a rush.
The super savory dish requires olive oil, chopped onions, cumin, jalapeno, oregano, garlic cloves, chicken broth, chili powder, cilantro, and sour cream/shredded cheese for garnishing.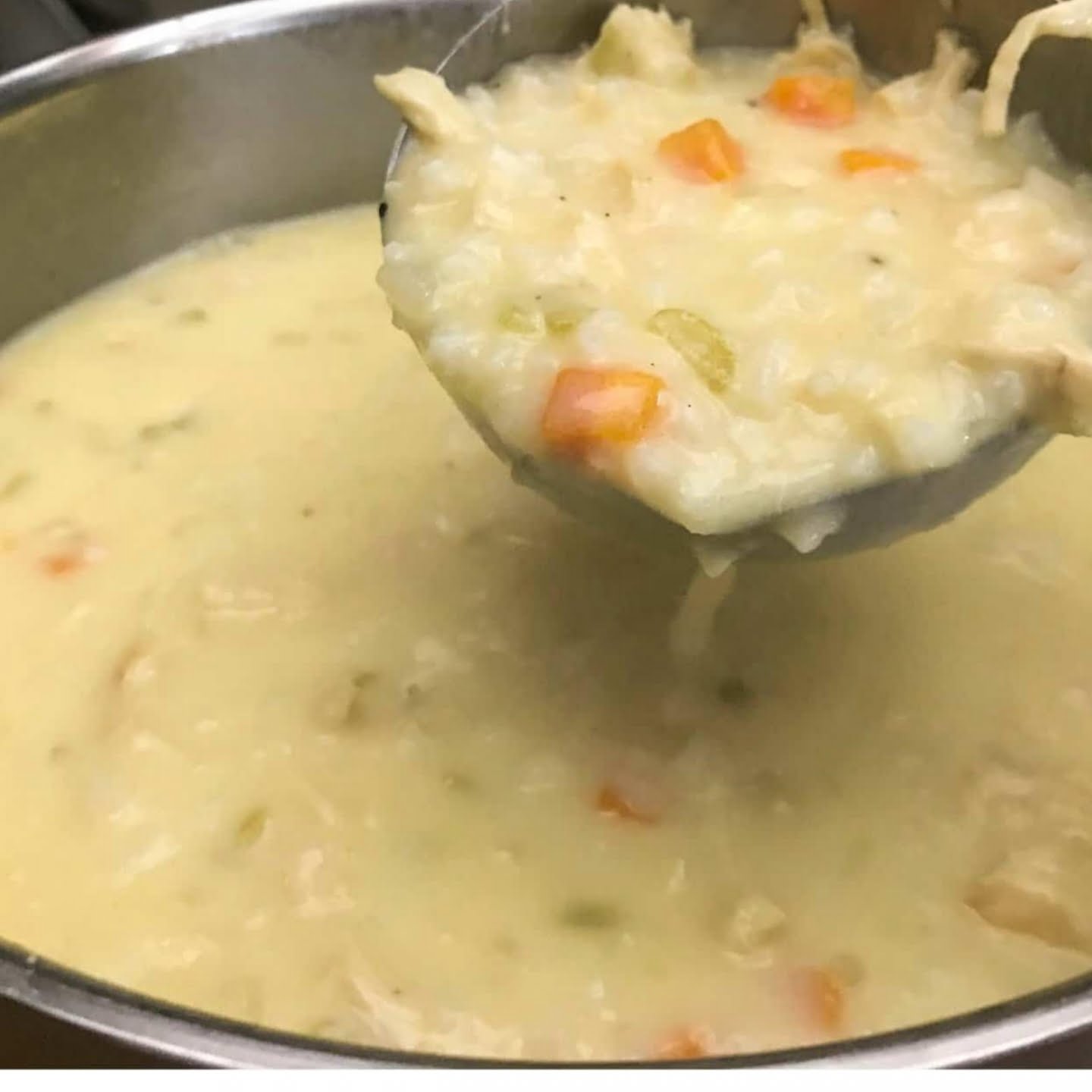 The best fall dinner ideas you can have are in soups, and the Greek lemon chicken soup has a reputation for being delicious.
Set your dinner table for this fall dinner recipe consisting of chicken pieces, egg yolks, lemon juice, butter, flour, and rice.
Fo more flavors, season with a hint of salt and pepper, and you can add fresh herbs and cheese to get all the cozy fall flavors in each serving.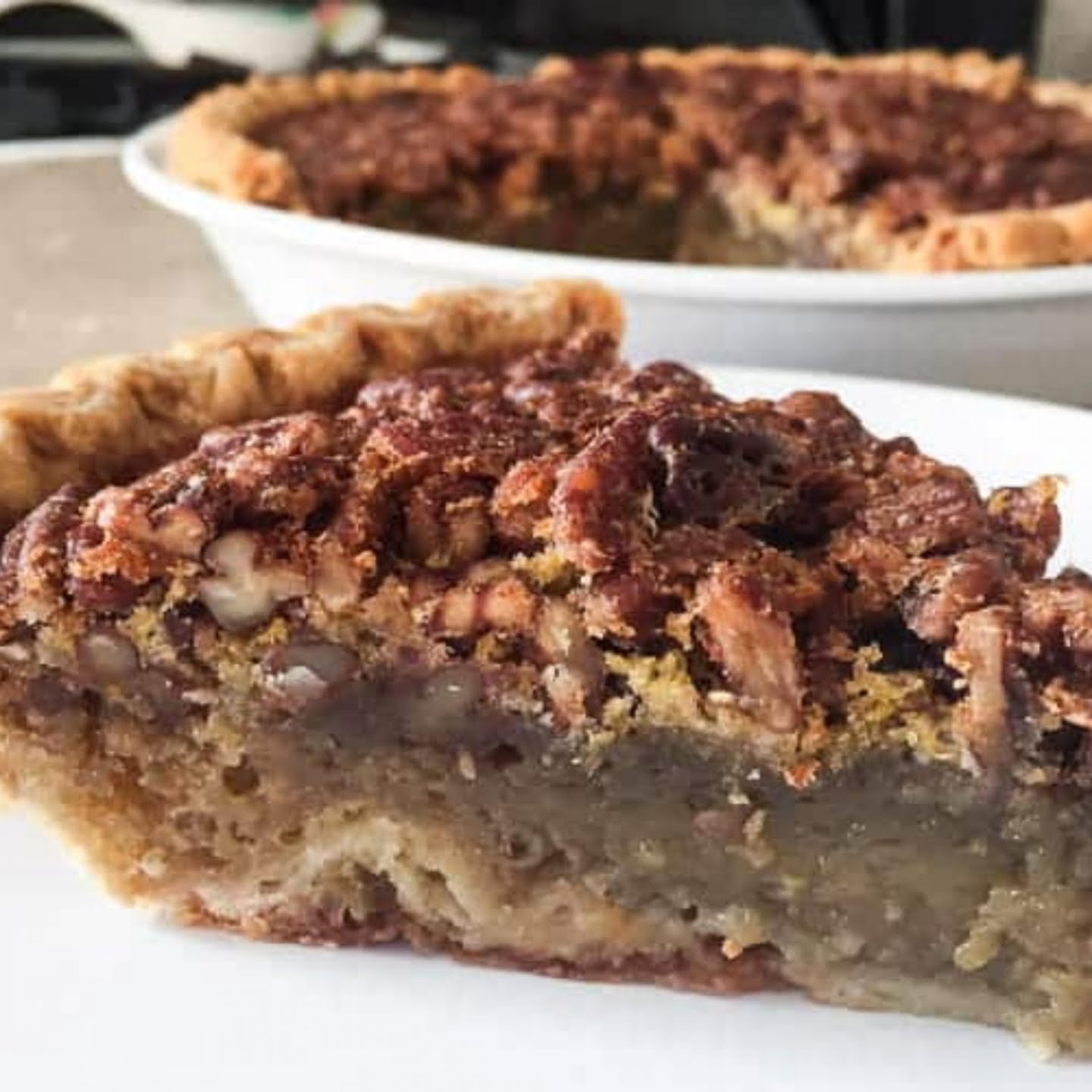 9. Bourbon Maple Pecan Pie
For easy fall comfort food recipes, the bourbon maple pecan pie is super-easy and is a must-try.
The dessert takes 10 minutes to prepare before it goes into the oven, which bakes for about 45 minutes.
Ingredients include bourbon, pie crust, brown sugar, pecans, maple syrup, butter, and egg yolks. Ensure the pie cools for a while before you cut into it.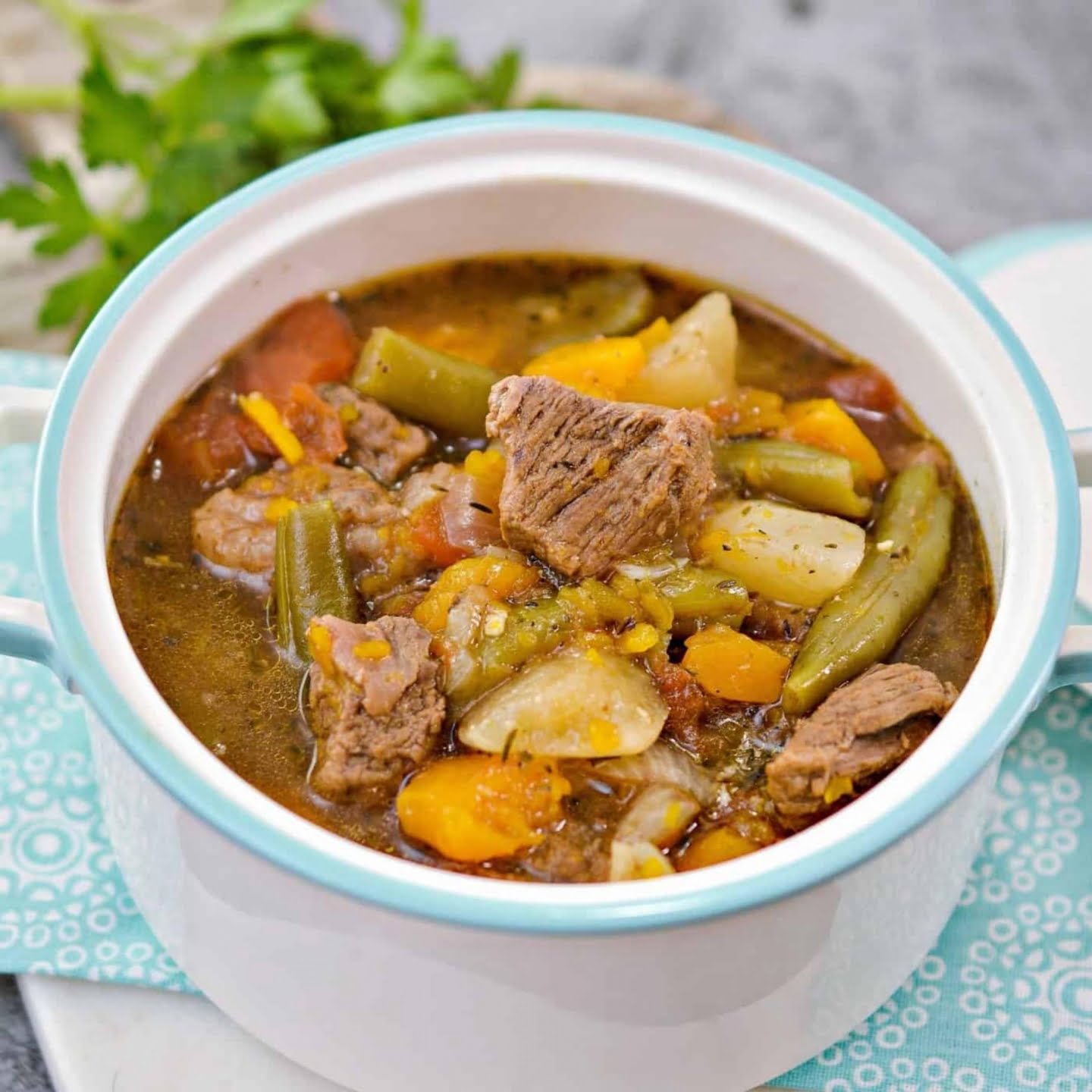 This one-pot meal brings warmth to your heart, flavors to your taste buds, and comfort to your soul.
The impressive meal takes about 45 minutes to cook, and you can also use any vegetables of your choice.
Herbs and condiments include thyme, oregano, garlic, and bay leaves. Add a delicious sauce of your choice and balsamic vinegar for the best of flavors.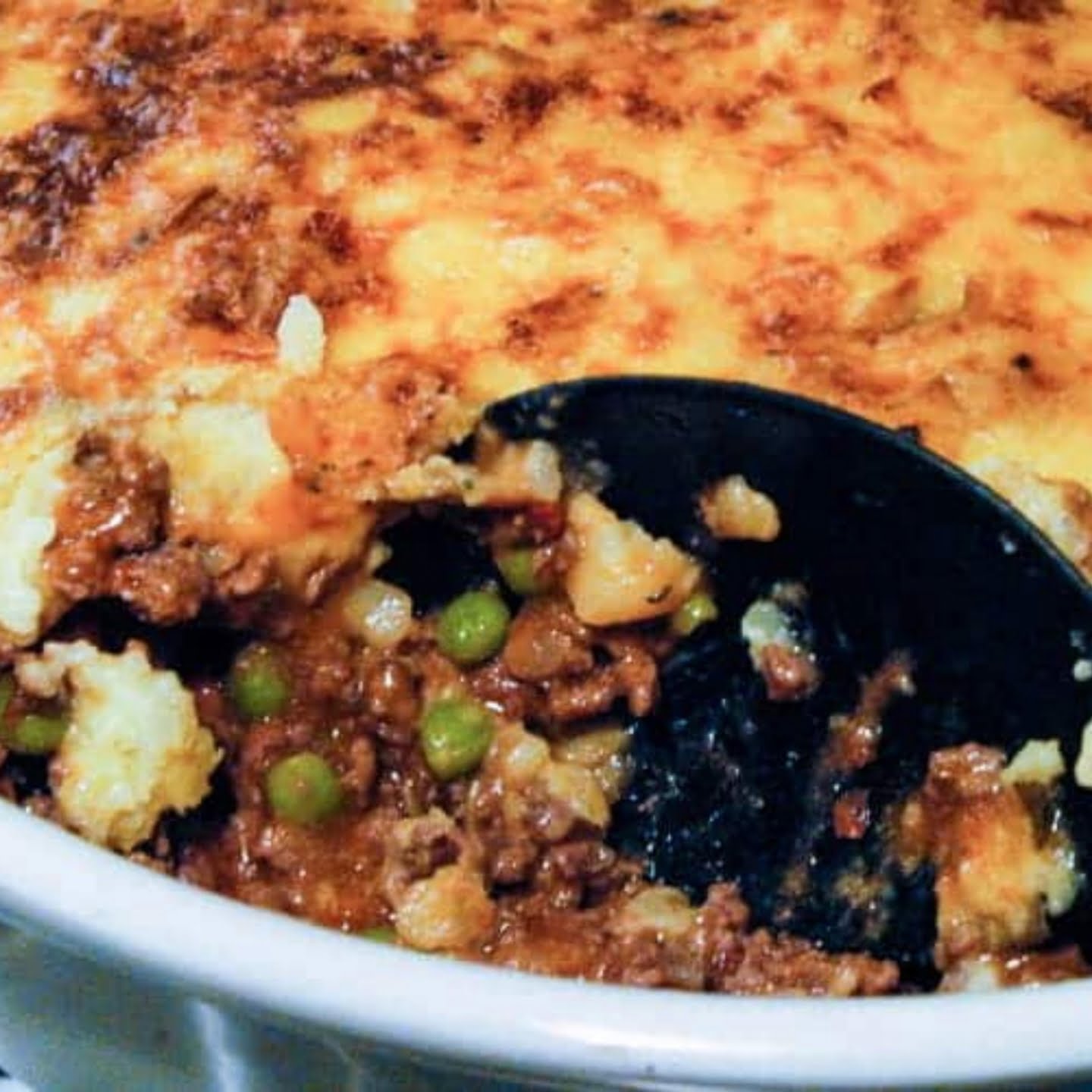 This is probably the ultimate comfort food to have beside a fireplace with a glass of red wine in hand for a swell night. The best fall comfort food dinners are those that leave you warm and mirthful, and the traditional Shepherd's pie is it.
Make mashed potatoes with sweet potatoes, salted water, pepper, cream, butter, and cheese. Cook your beef and lamb in hot oil with onions, salt, and pepper, and then mix with flour, tomato sauce, broth, herbs, and peas.
Spread the mashed potatoes over the meat sauce and bake for about 40 minutes till it turns golden brown.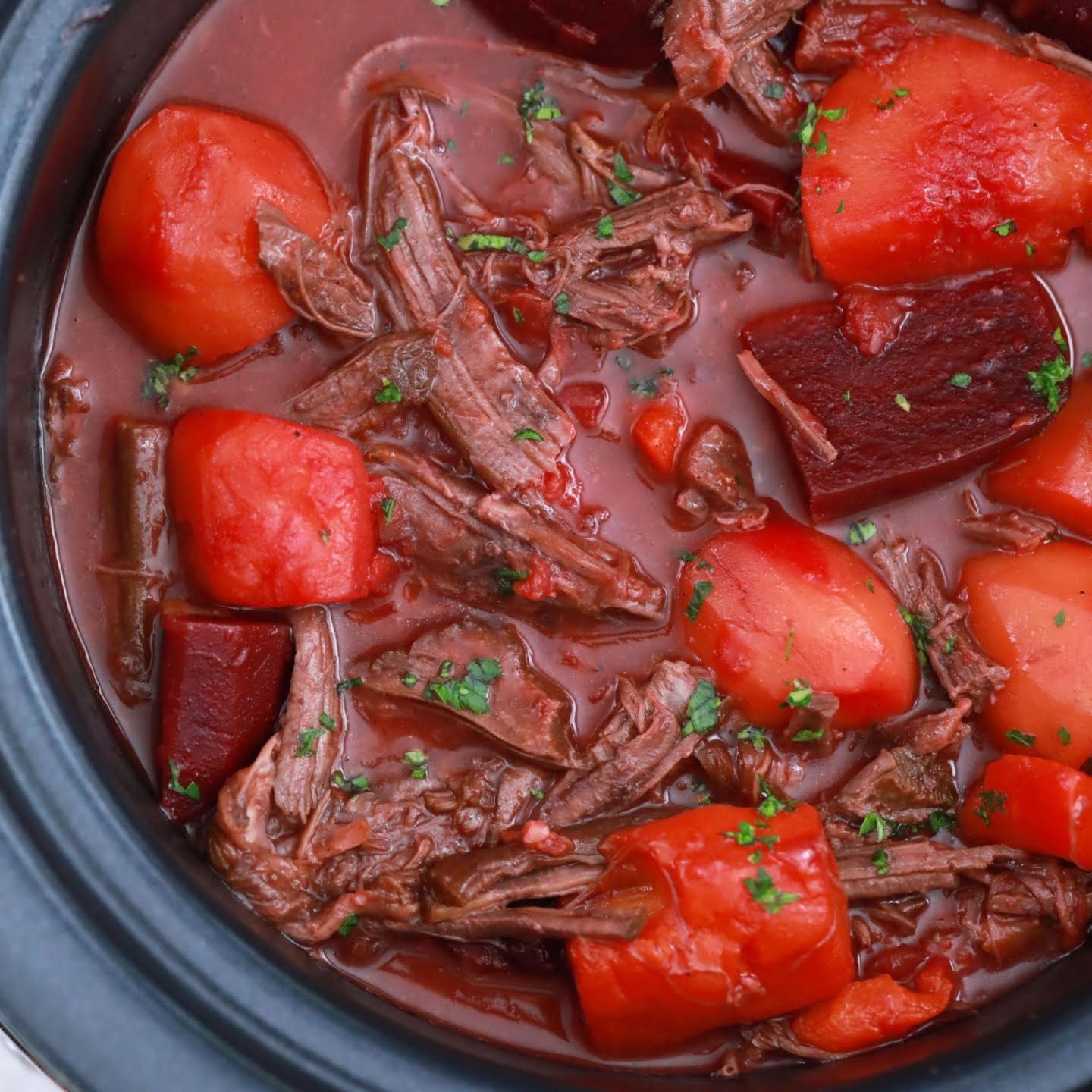 This slow cooker fall dinner recipe brings flavor, joy, and comfort to the dinner table.
As a slow cooker pot roast, you can use up to 6 hours in cooking.
You can serve it with creamy mashed potatoes, asparagus, or cauliflower rice for a fine dining experience.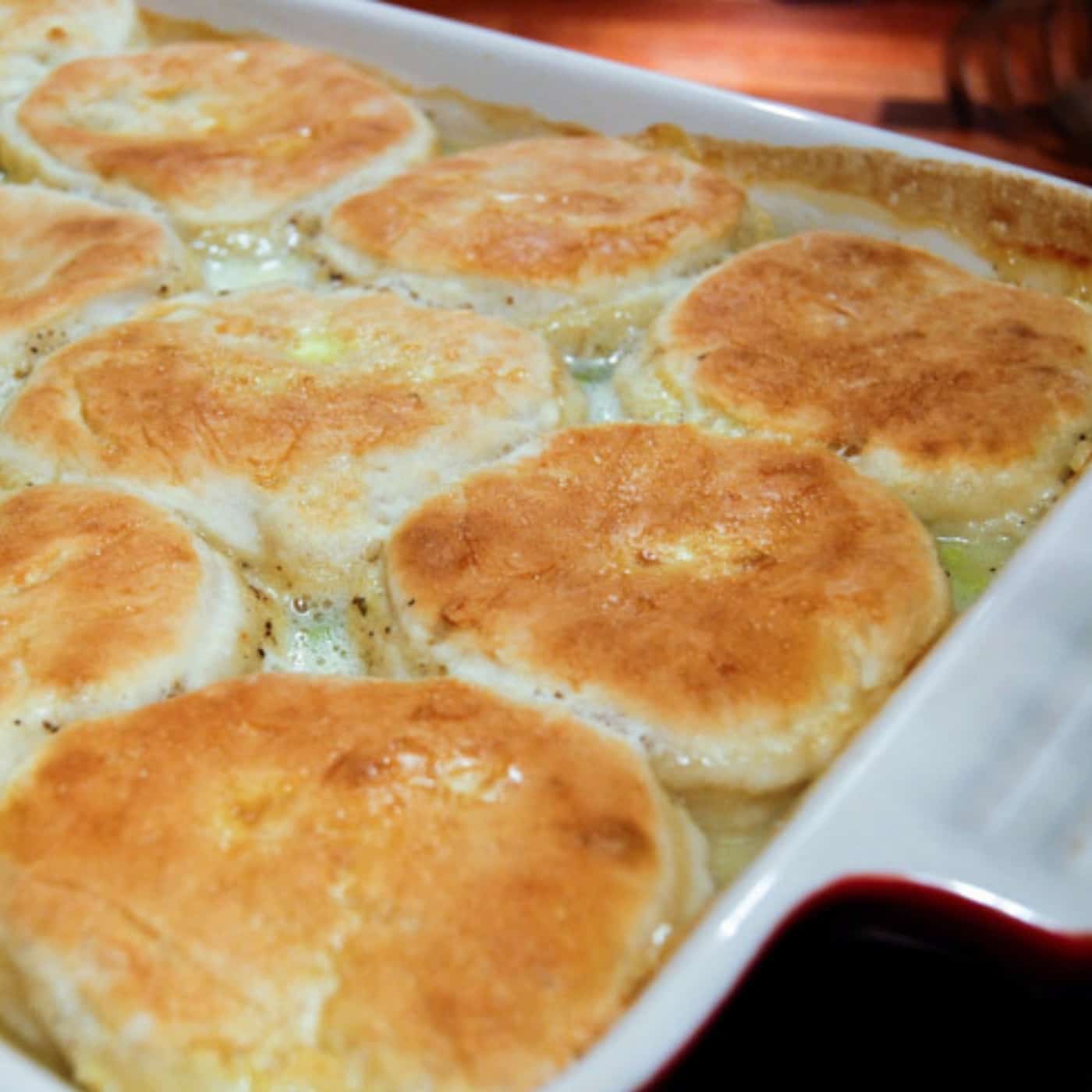 Sweet and spicy is well-represented by chicken and biscuits, and they're perfect for weeknight dinners and big get-togethers with your friends and family.
So get your favorite biscuits and chicken breasts or rotisserie chicken to get started.
Serve the dish with a spinach salad or cilantro lime cauliflower rice for the best dining experience.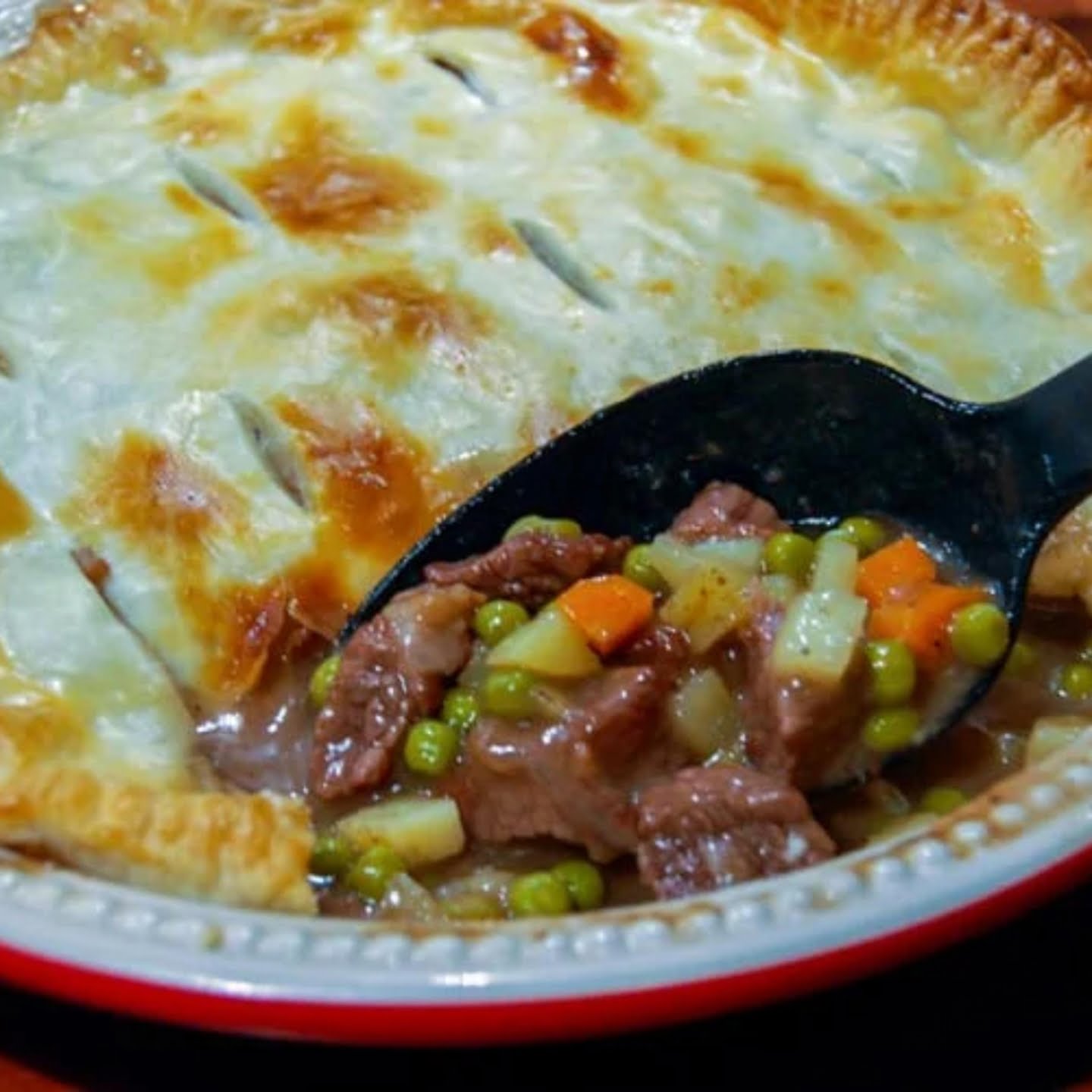 14. Pot Pie
Chicken pot pie is a favorite among several people, but switching it up a bit can get you the best autumn comfort food.
The beef pot pie is one of the fall dinner ideas that are simple, flavorful, and would provide you with warmth and memories on a cold fall night.
Bake for about 40 minutes till the pie crust is brown.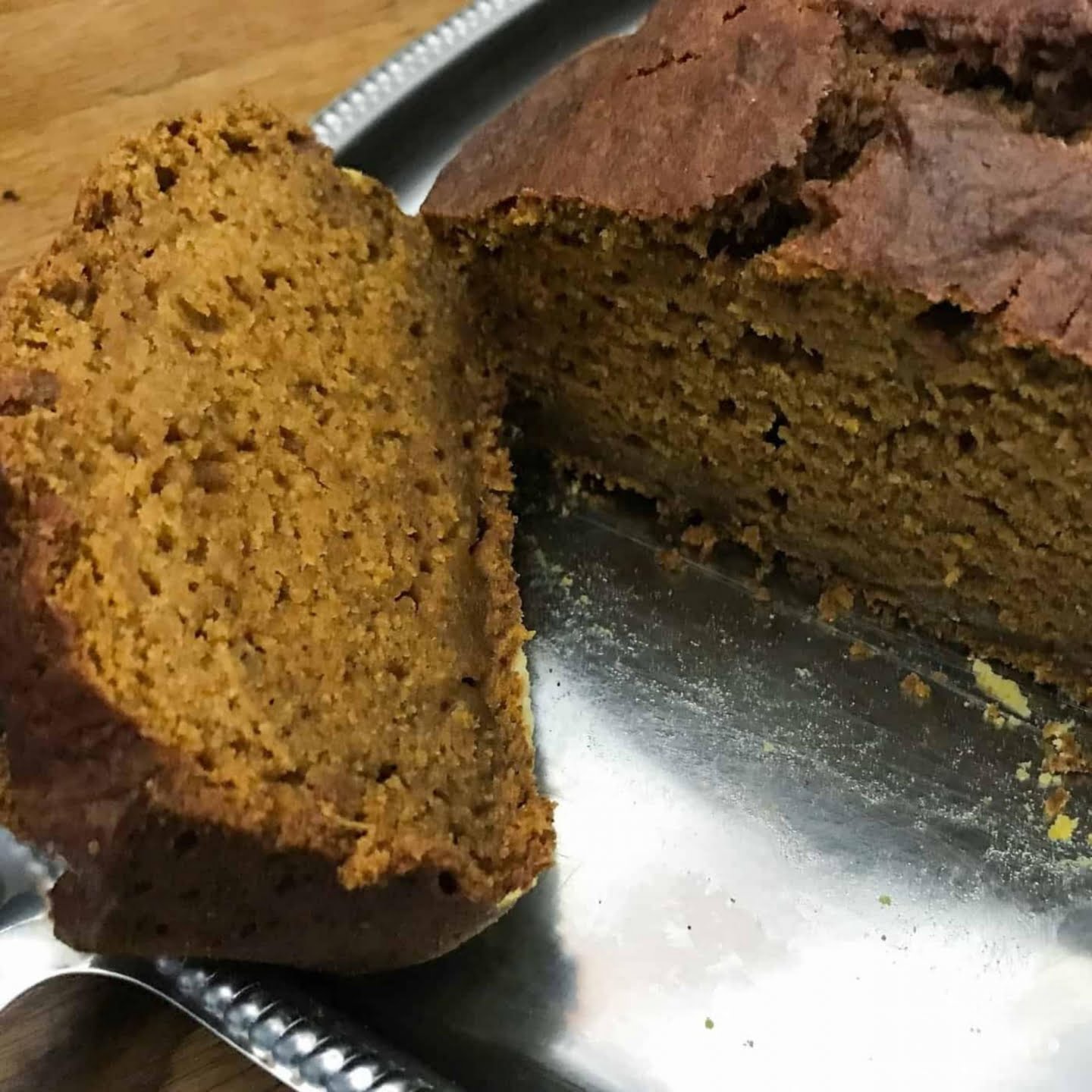 If you're trying to make a copycat pumpkin bread better than that of Starbucks, this is one of the best fall recipes you can have.
It's easy to make with ingredients including the pumpkin pie spice, pumpkin puree, flour, baking soda, eggs, vanilla, and just a hint of salt.
For a crunchy top, add sunflower seeds or chopped walnuts.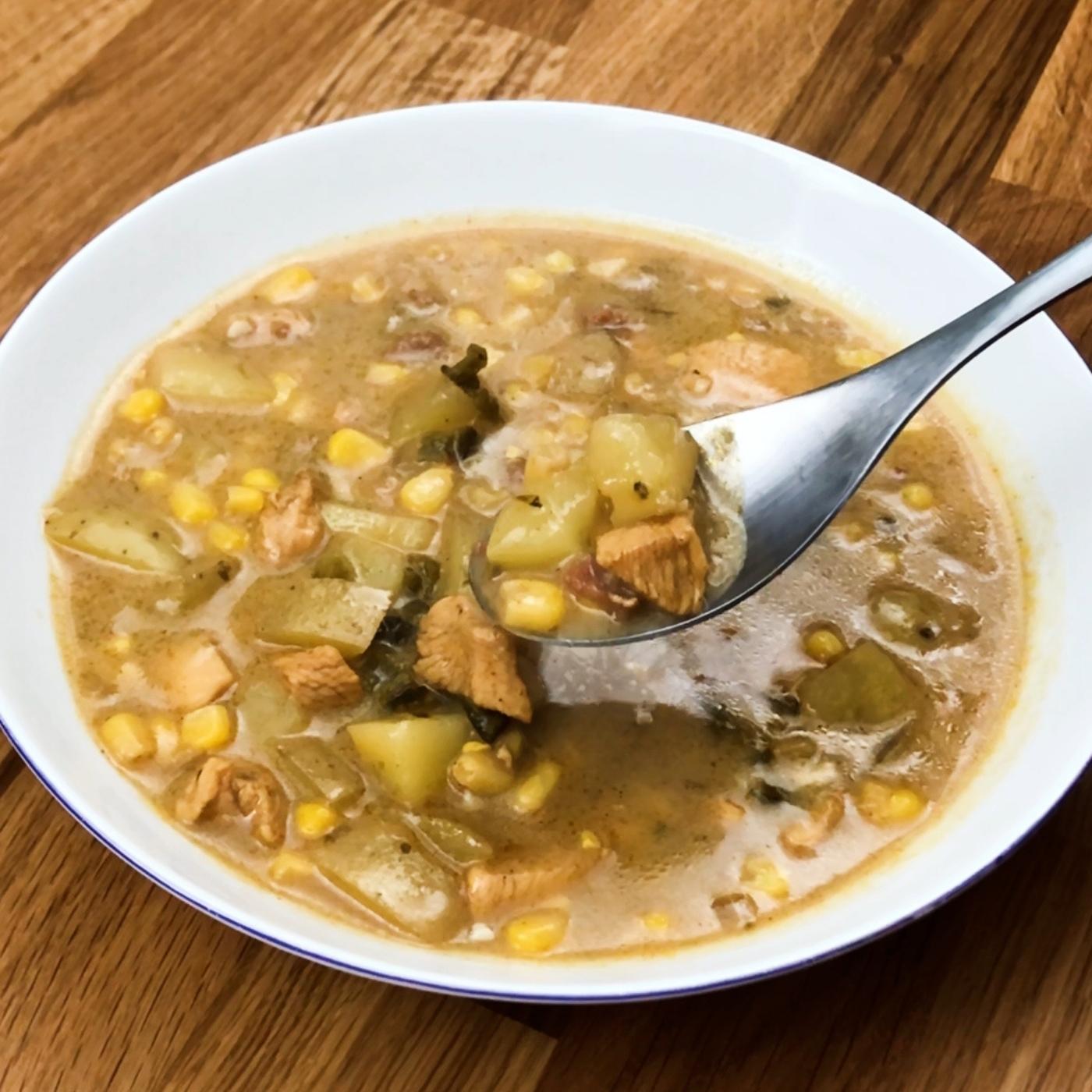 The best fall recipes are soups, and this creamy corn chowder is one of the fall dinner ideas that bring flavor, texture, and warmth to whoever eats it.
Ingredients needed for this dish include chopped chicken breasts, chicken broth, potatoes, flour, bacon, corn, green chiles, chipotle powder, butter, and gloves garlic.
You can also make this dish in a slow cooker to cook for six hours till it thickens.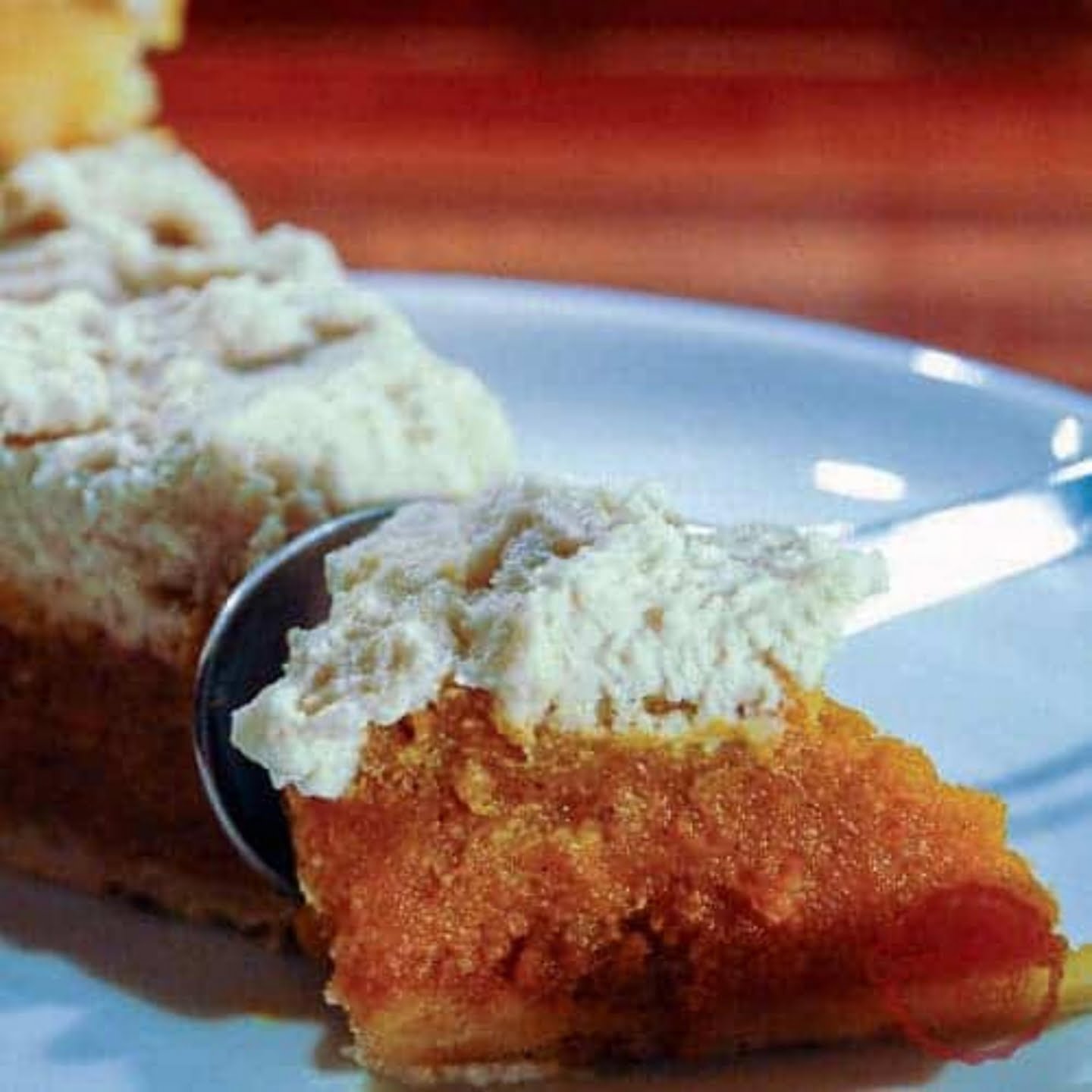 Pumpkin Pie is an all-time favorite dessert, especially during the holidays.
It combines sweet spicy with the pumpkin pie spice and sweet whipping cream.
You'll need a pie crust, pumpkin puree, evaporated milk, grounded ginger, cinnamon, brown sugar, maple syrup, and whipping cream.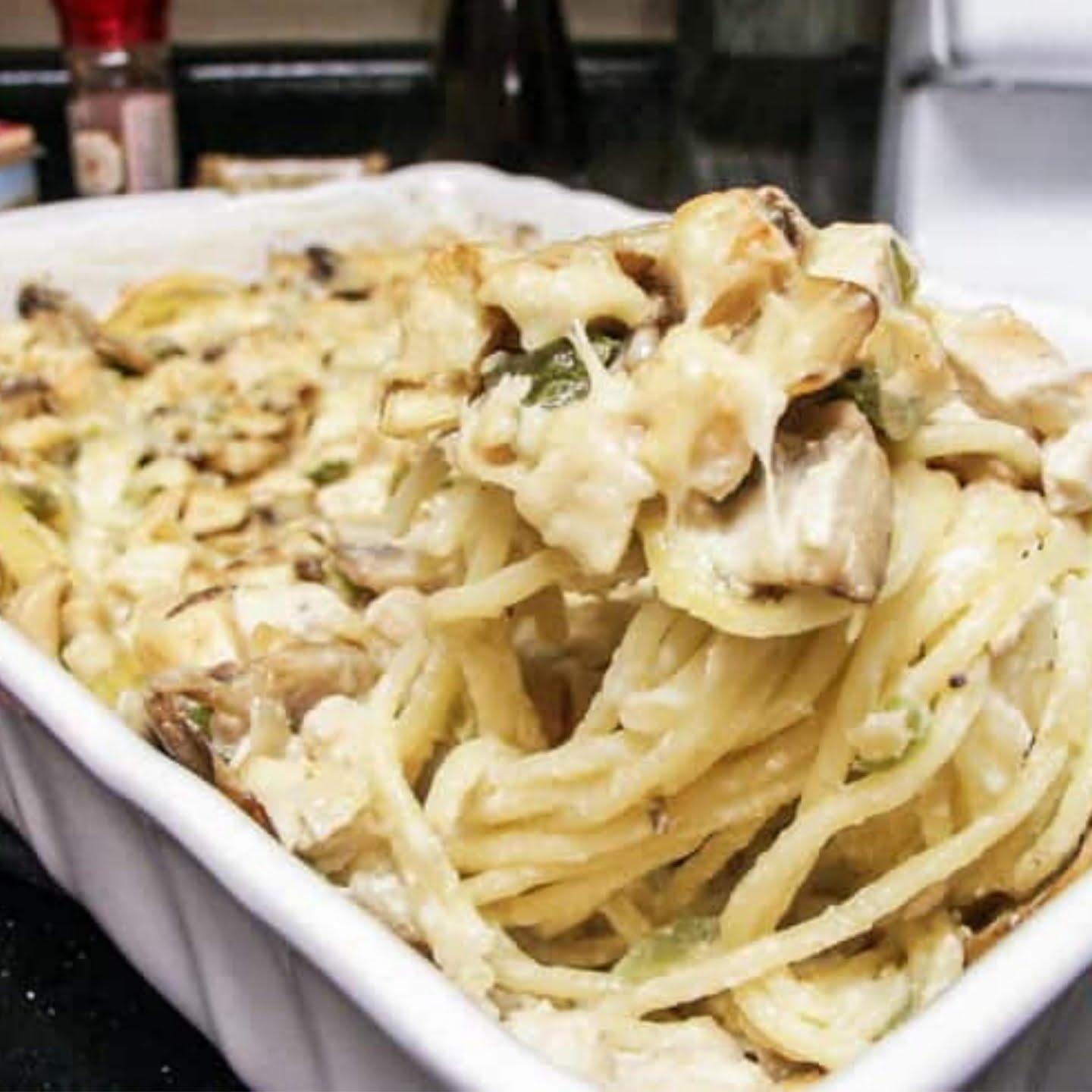 There are few fall recipes for large family reunions, but the Chicken Tetrazzini Casserole compensates adequately for that.
The dish is filling on its own and can also go perfectly with side dishes, including steamed vegetables, parma sticks, cheesy garlic knots, and goat cheese salad.
You can use your preferred pasta as a substitute for Tetrazzini, but the core ingredients you'll need include chicken thighs or breasts, mushrooms, chicken broth, parmesan cheese, white whine, half and half, all-purpose flour, salt, pepper, and onions. Garnish it with paprika for the best of flavors.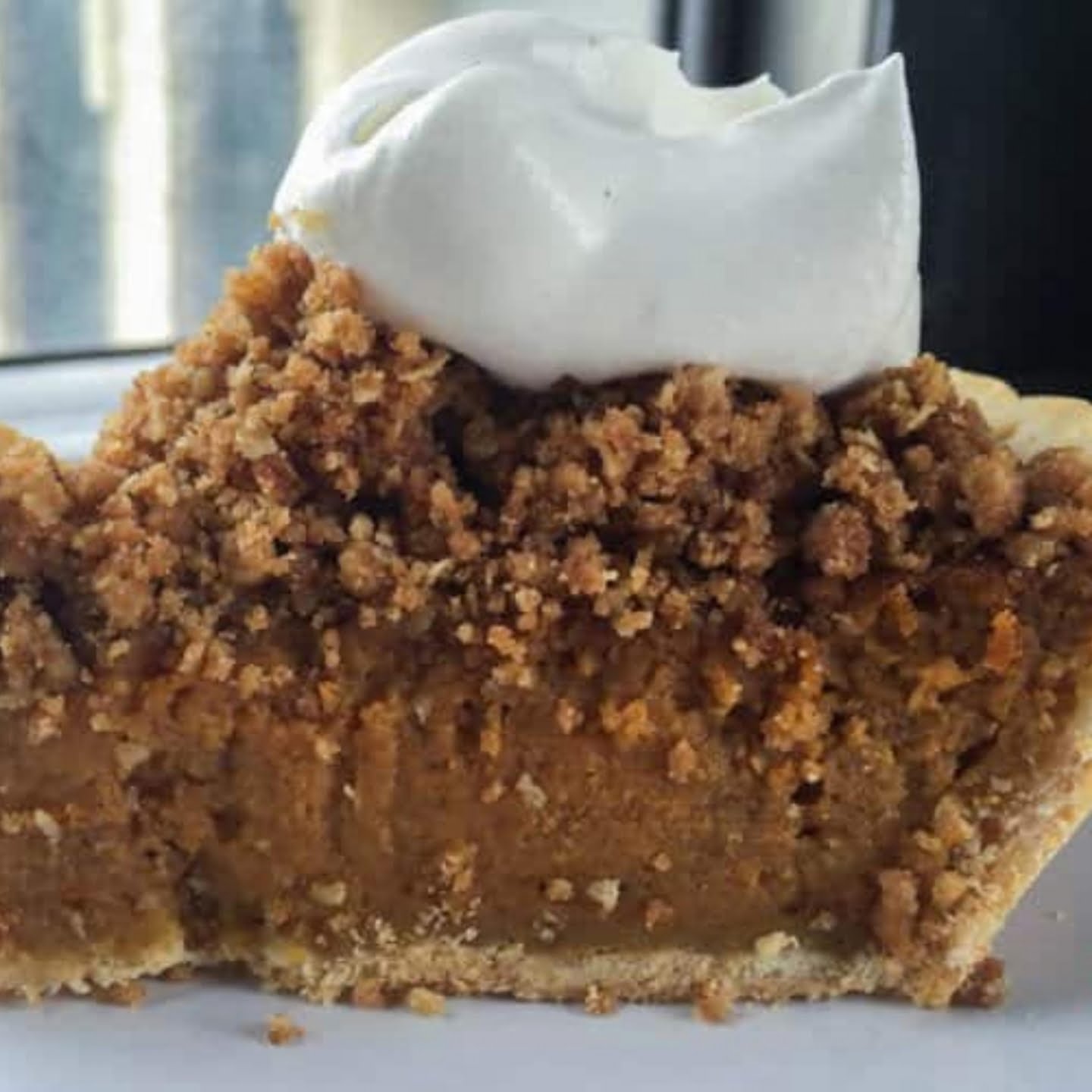 Try pumpkin pie with a twist with this recipe featuring three tablespoons of Jack Daniels, molasses, instant rolled oats, cayenne, and vanilla bean.
Every other ingredient is what you'll typically have in a pumpkin pie.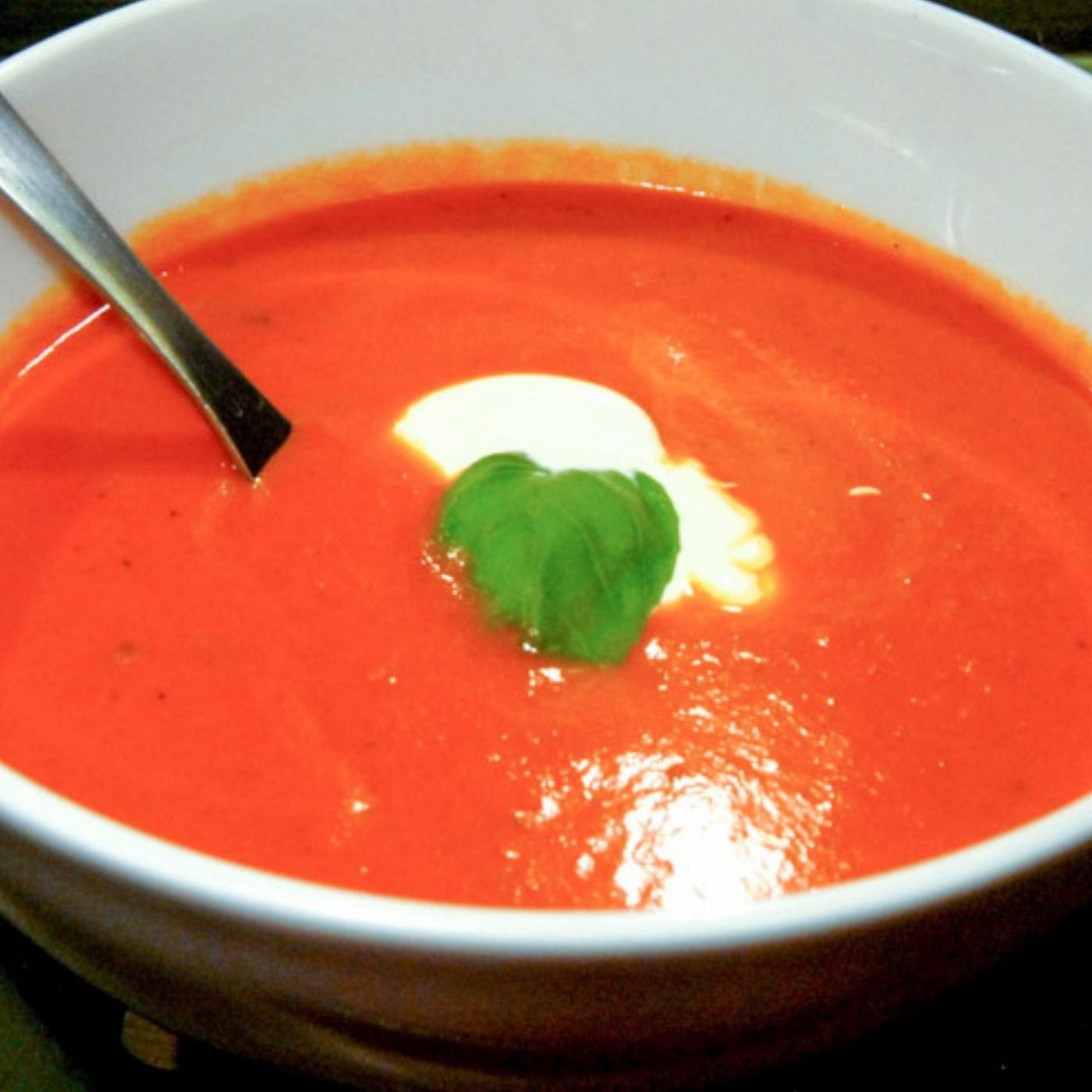 Think roasted tomato soup when you want to cook dinner for your family on a cold autumn night.
The soup has different flavors from the tomato, vinegar, cream, and basil that go into its preparation.
You'll require a few pantry veggies, tomato paste, vegetable stock, and the key ingredient; San Marzano tomatoes.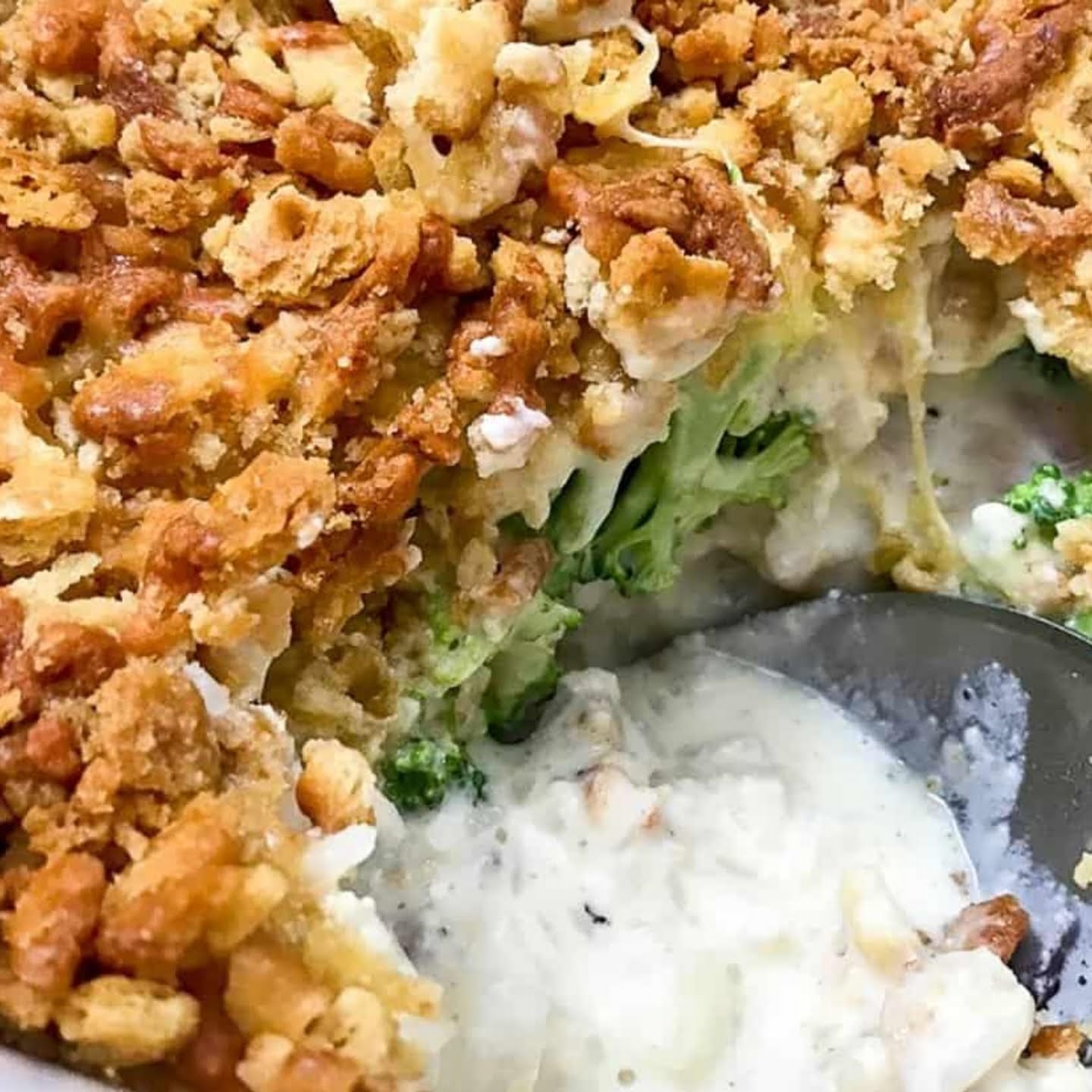 Comfort food dinner ideas for fall aren't complete without the chicken casserole with ritz cracker. It's a slow cooker meal for family and gatherings with friends.
Ingredients include chicken breasts, broccoli, clove garlic, white onion, coconut milk or any milk of your choice, cheddar cheese, ritz cracker, cream cheese tub, chicken stock, salt, and pepper.
Serve with salad, mashed potatoes, or garlic bread for the best dining experience.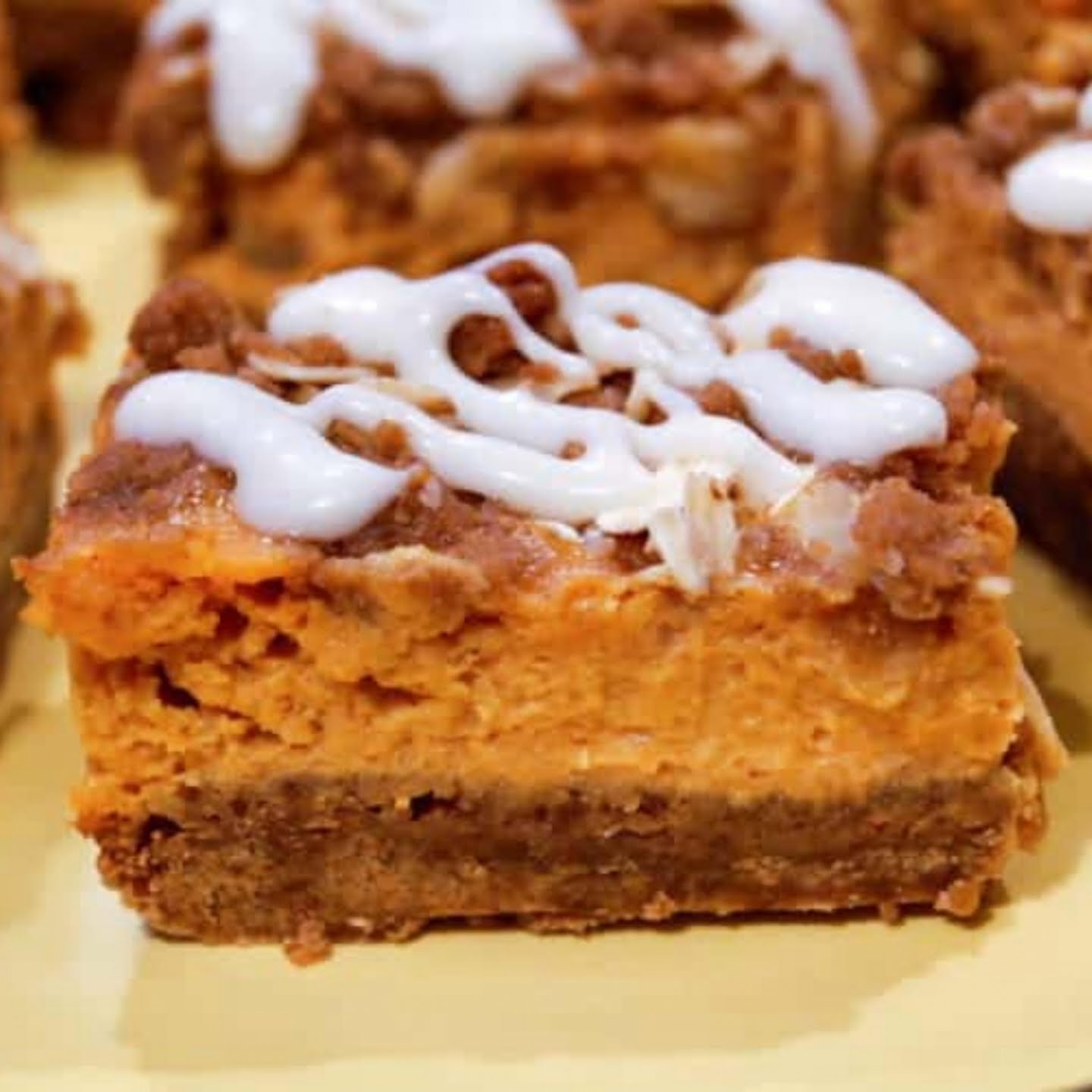 Pumpkin filling between gingerbread bars and drizzled icing makes this dessert all you need to satisfy your cravings on a cold night.
To make the gingerbread, get all-purpose flour, ginger, baking soda, cinnamon, salt, softened butter, rolled oats, brown sugar, and molasses.
Your pumpkin filling takes ingredients you'll generally get in a pumpkin pie, and the icing can be made with vanilla ice cream, milk, and other condiments.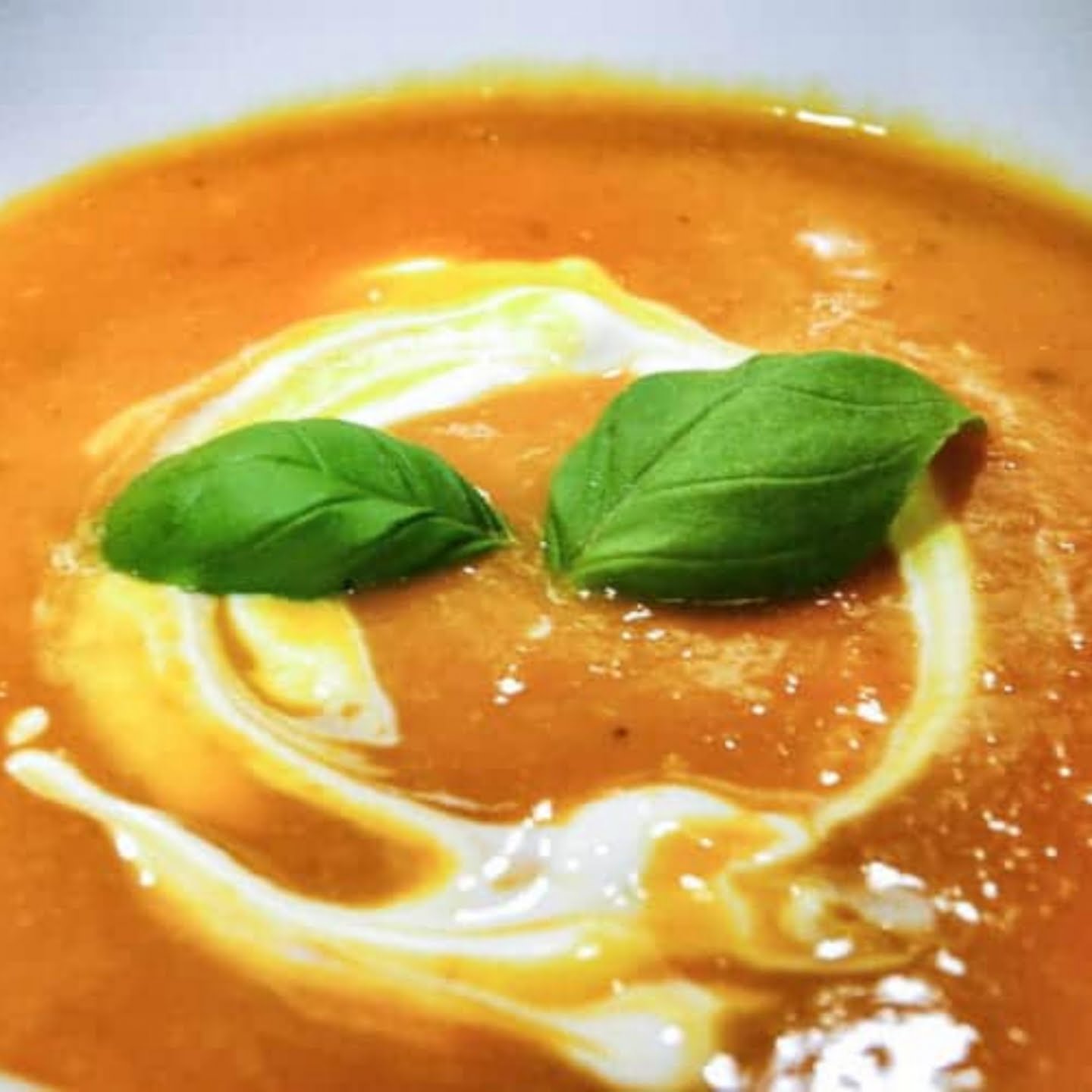 This soup ranks high on our easy fall dinner recipes and is an excellent base for other vegetables.
It takes about 20 minutes to cook and involves minimal ingredients.
These ingredients include olive oil, bacon, onion, garlic, cubed pumpkin, cream, pepper, and salt.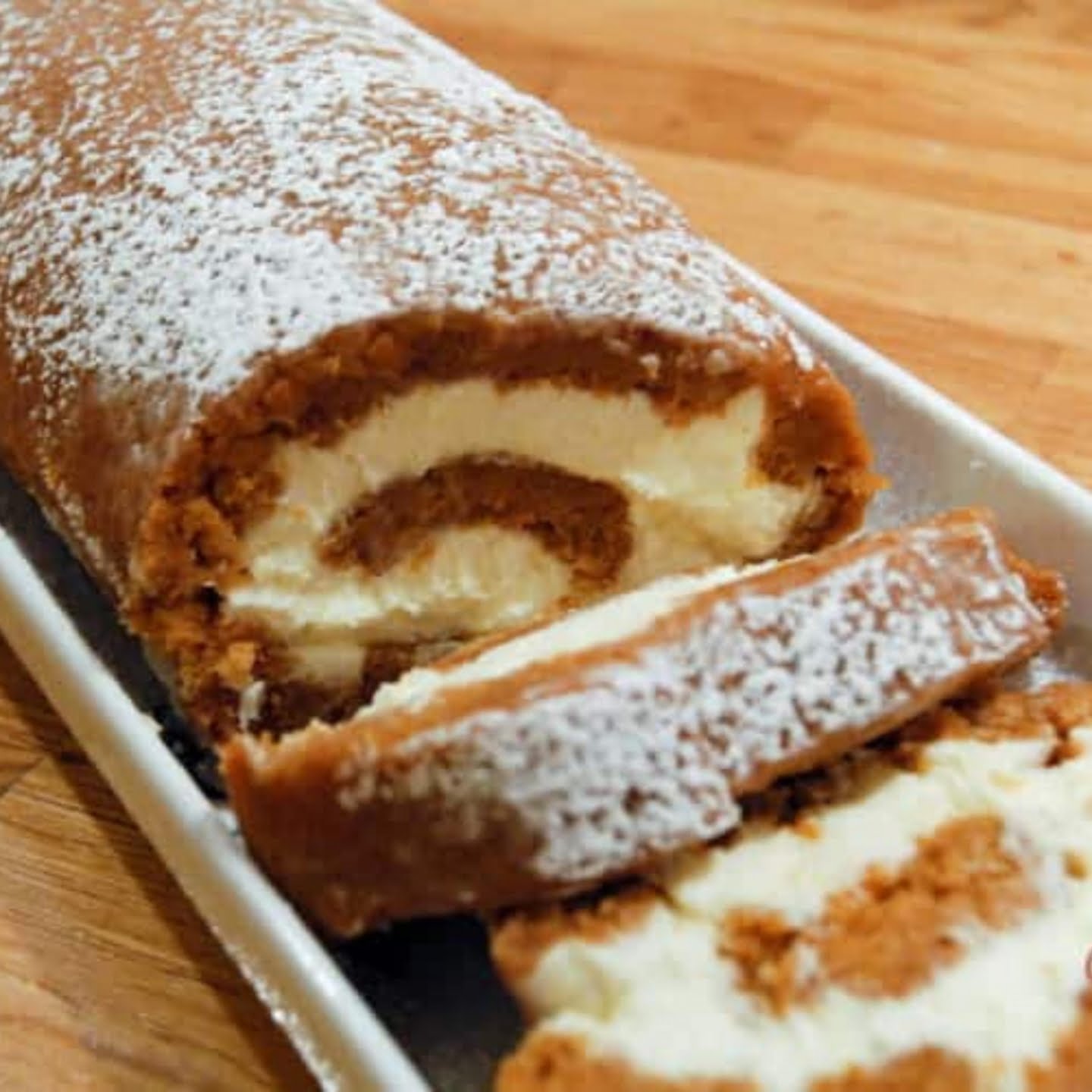 Pumpkins seem to be the popular choice in dessert fall recipes, and the list continues with this deliciousness.
Get ingredients you'll typically need for a pumpkin pie; add lemon juice and baking powder to make your batter.
Get vanilla, cream cheese, butter, and powdered sugar for the filling.
Roasted squash baked with a mix of apple, sage, and parsnip is an excellent dish anytime during autumn.
Depending on your taste, you can swap the acorn squash for butternut squash.
Either you have roasted butternut squash or the acorn roasted squash, it can serve well as a vegetarian dish when you leave out the sausage.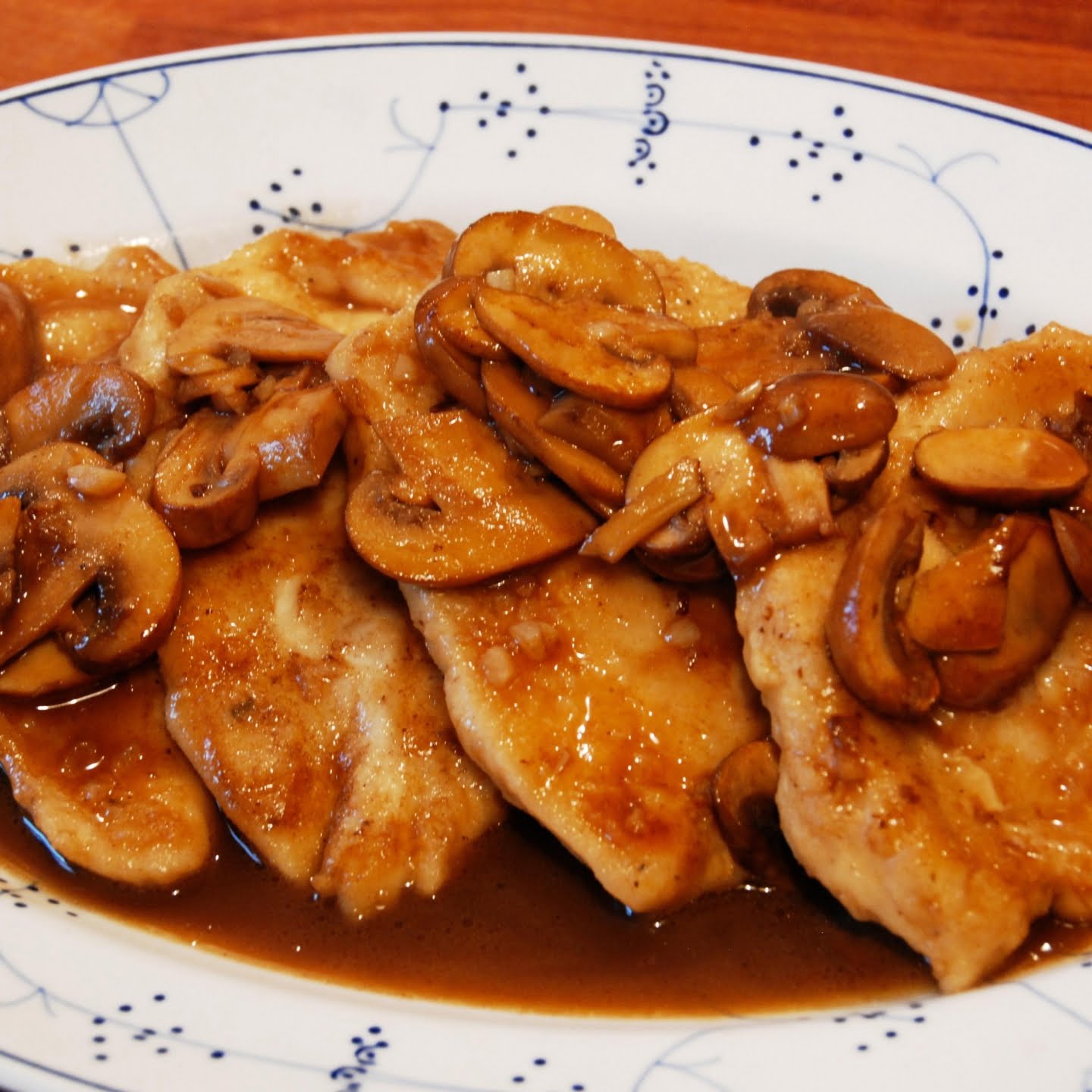 The chicken marsala is a flavorful dish combining seared chicken breasts or thighs in creamy mushroom gravy.
It's best served with pasta, garlic parmesan rice, or mashed potatoes.
Chicken noodle soup is one of the easy fall recipes with minimal preparation time.
With chicken stock, chicken breasts, and a few other condiments, your chicken noodle soup will be ready in no time.
Serve the noodle soup with a crusty fresh baguette for a fine dining experience.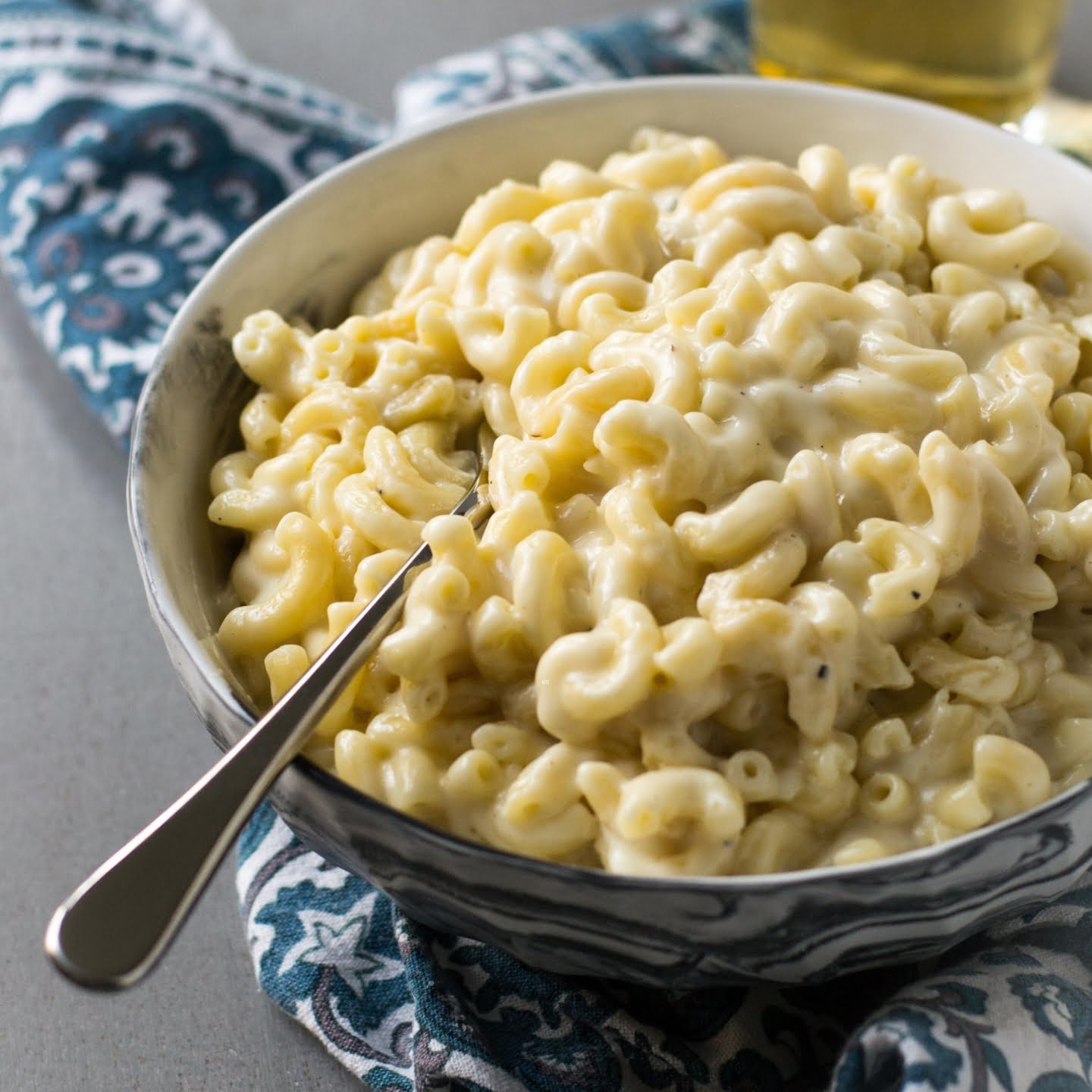 Mac and cheese is an all-time favorite with fall recipes, and there are many variants in the method of cooking.
It could be stovetop or baked, depending on the texture and flavors you want in the dish.
If you have lean turkey, you can grind it to make these meatballs or get some at the supermarket.
Serve with pasta in marinara sauce or BBQ sauce for that heart-warming feel on a cold autumn night.
Looking for a healthy creamy dip for your chips as you hang out with friends on an autumn night?
Pumpkin Hummus will leave you with a memorable night of fun and tasty food.
It goes well with crackers, chips, and vegetables.
Tamale pie can be made with any meat of your choice, including ground meat/beef, turkey, chicken, and even veggie meat.
It takes about 30 minutes to bake and takes only one skillet to make.
Enjoy it with parsley, cream, or avocado for more flavors.
If the chicken noodle soup doesn't do it for you, then you want to try the beef and noodles dish with its savory flavors.
Get the chuck roast for good beef flavors and tasty gravy.
The creaminess of the gravy will provide all the comfort you need on a fall night.
Very few dishes scream autumn like the pumpkin ravioli in sage brown butter sauce.
It's made with pumpkin puree, parmesan cheese, sage leaves, and a host of other ingredients.
For a hint of sweetness, add toasted pecans and amaretti cookies.
If there's leftover turkey from your Thanksgiving dinner, trade it for this lovely heartwarming soup!
The recipe comes in slow cooker and instant pot recipes, depending on the texture and flavors you want.
The slow cooker and instant pot options can be made with brown rice, cauliflower rice, white rice, or noodles.
Is there more leftover turkey from the holidays? Finish it up with this turkey pot pie topped with flaky puff pastry.
It's a dish filled with vegetables and homemade gravy that you can put up in about 90 minutes.
Bake till its flaky puff pastry topping is crispy and golden brown, and cool for at least ten minutes before cutting in.
The turkey burger soup will warm you up on the chilly nights of fall.
You can also use leftover turkey for this recipe which you'll have to mince for the best texture.
It takes about 20 minutes to cook and can be refrigerated for days.
Apple dumplings are delicious desserts that can be made with only seven ingredients.
These ingredients include apples, lemon soda, butter, crescent rolls, vanilla, brown sugar, and cinnamon.
Bake for about 45 minutes till it turns brown, and serve warm.
Pumpkin rolls are perfect for festivities and can be made with few ingredients.
These include the pumpkin puree, sugar, flour, salt, instant yeast, milk, and butter.
Preparation and time to bake take about 4 hours.
If you'd rather have pork chops than chicken in marsala wine sauce, you should try this one of the fall recipes.
The pork marsala with mushrooms and shallots is easy to make and takes about 15 minutes to cook.
This meal is perfect on a lazy fall Saturday. Of course, everybody loves pancakes, but it can always be better with great additions like this one.
Get apples, pumpkin puree, and every ingredient you use for pancakes.
Serve hot and drizzle apple spice syrup for even better flavors.
This is another healthy dish to make on a lazy fall morning, especially for vegetarians.
Get butternut squash, pumpkin spice, vanilla protein powder, and other ingredients to make pancakes.
Your toppings can include drippy peanut butter, maple syrup, yogurt, or granola.
Either as lunch or dinner, the chicken and pearl barley is a hearty soup to have on a cold fall day.
It's a complete and robust soup with flavors that can serve as lunch or dinner without sides.
It's also perfect for get-togethers and sharing with family.
Vegetarians will love this dish with that's easy to make from ingredients that give a range of flavors.
Cuddle up with a hot bowl of this dish on a cold fall night for comfort and deliciousness.
Chicken and dumplings are the perfect comfort food to share with your family during the fall.
The slow cooker option gives you better texture and more flavors with the gravy.
You will not need a side dish after this with the filling feel you get after the meal.
This dish is packed with nutrients and will make the perfect lunch or dinner during fall.
Eat it with soup or some veggies for a filling and satisfying meal.
Pumpkin's versatility is not limited to desserts with the delicious chili you can make with pumpkin puree, ground meat, beans, and chili spices.
Garnish with cilantro, cream, cheese, or avocado,
Hot beverage goes with almost any meal on a cold fall day, and the maple spiced mulled cider is a good choice for people who love alcohol.
Get alcoholic cider, cinnamon sticks, spiced rum, and a few other ingredients to make and enjoy the beverage.
Lasagna roll-ups are flavorful and rich with mushrooms, spinach, ricotta, and roasted peppers that go into their preparation.
Add your veggies if you want to keep it vegetarian, or add meat to go all out.
Apple pies are popular among gatherings for their deliciousness.
You can make the caramel apple pie with crisp apples, brown sugar, caramel sauce, and pie crust.
The caramel sauce is the key ingredient so ensure you're getting or making the best one possible.
This is a dish to make on busy weeknights during fall.
It's easily cooked with ingredients you can grab in the store and be ready to serve in 30 -40 minutes.
Garnish with lime wedges or fresh cilantro for a fine dining experience.
Fall recipes takeaway
These fall recipes keep yourself, your family, and your friends warm and comfortable during the fall. We're all about comfort foods, and we guarantee that these fall recipes are unmatched in providing comfort regardless of your taste and preferences! Check out my collection on best crock pot recipes and slow cooker meals.