These comforting crock pot recipes and slow cooker meals are the best to warm you up this fall and winter. Crockpots and slow cookers made our lives easier with how we can dump ingredients into them and come back home to a comforting meal.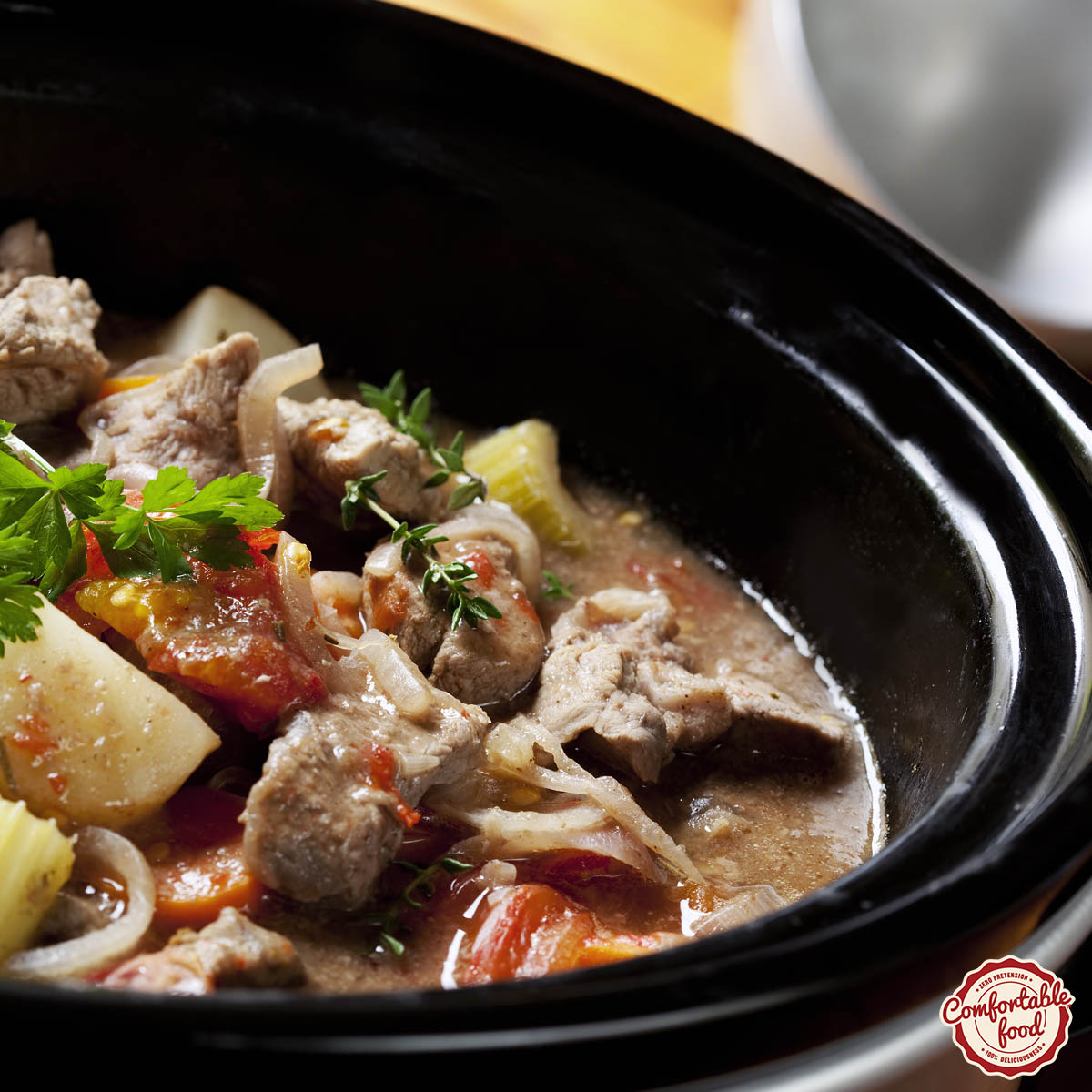 As such, we've brought you the best comforting crockpot and slow cooker recipes you must try for the perfect crockpot comfort food.
The delicious crock pot roast beef kicks off our list of the best crock pot comfort recipes with its fantastic texture, flavor, and depth.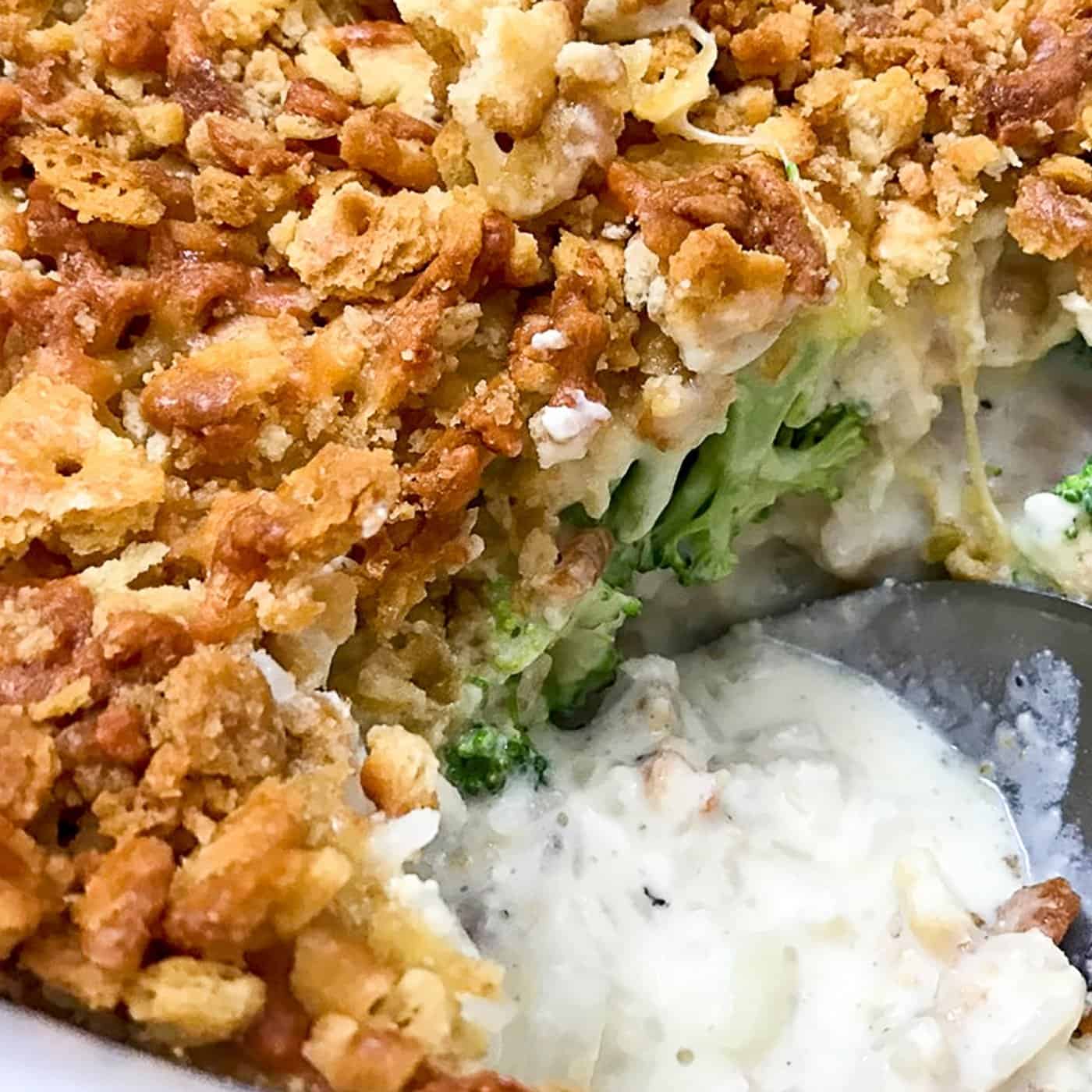 This slow cooker chicken broccoli casserole is truly the easiest recipe I have ever tried.
It is so convenient because you can put all the budget-friendly ingredients in the slow cooker and let it do the rest for you.
In about 4-5 hours you will have the most creamy comfort food on your table.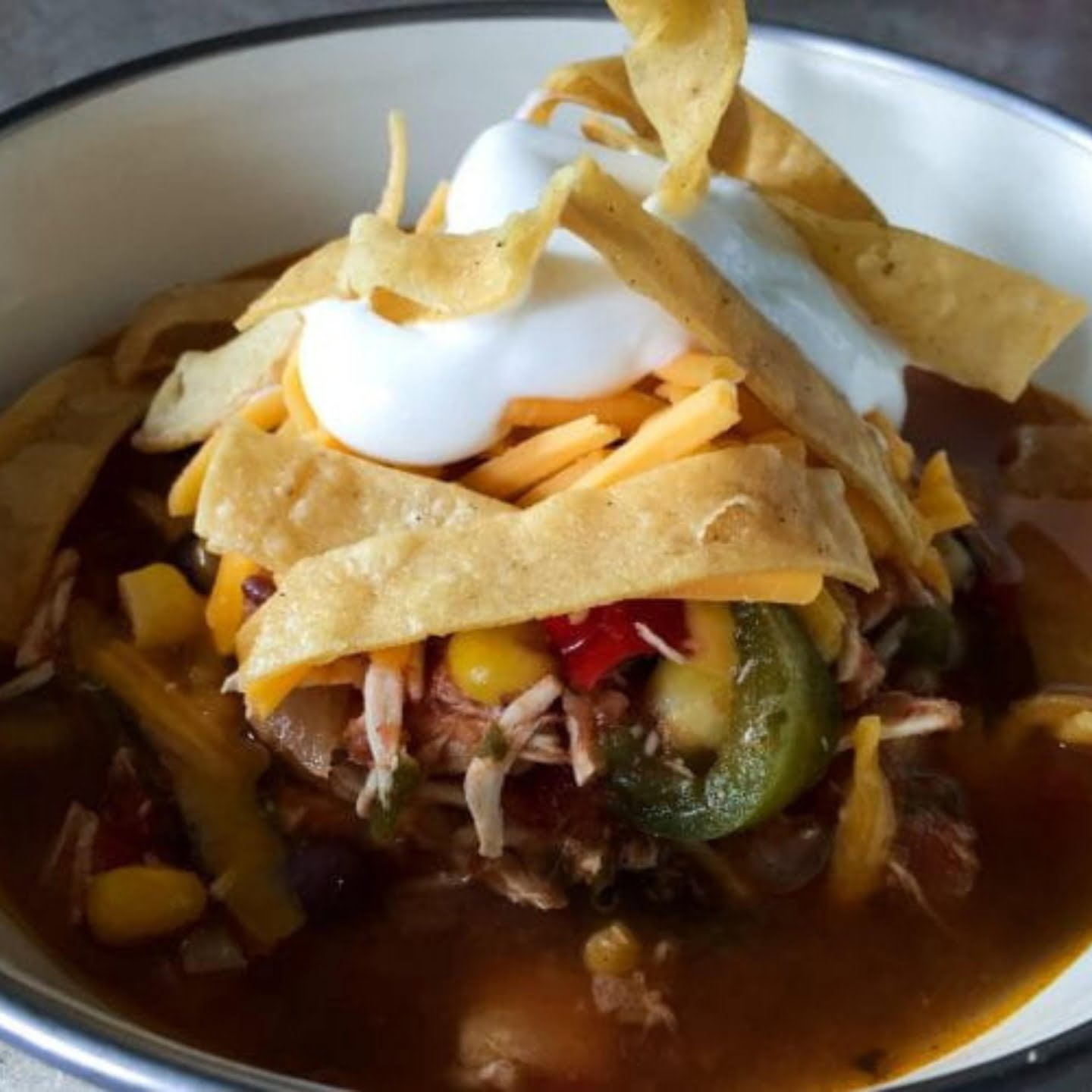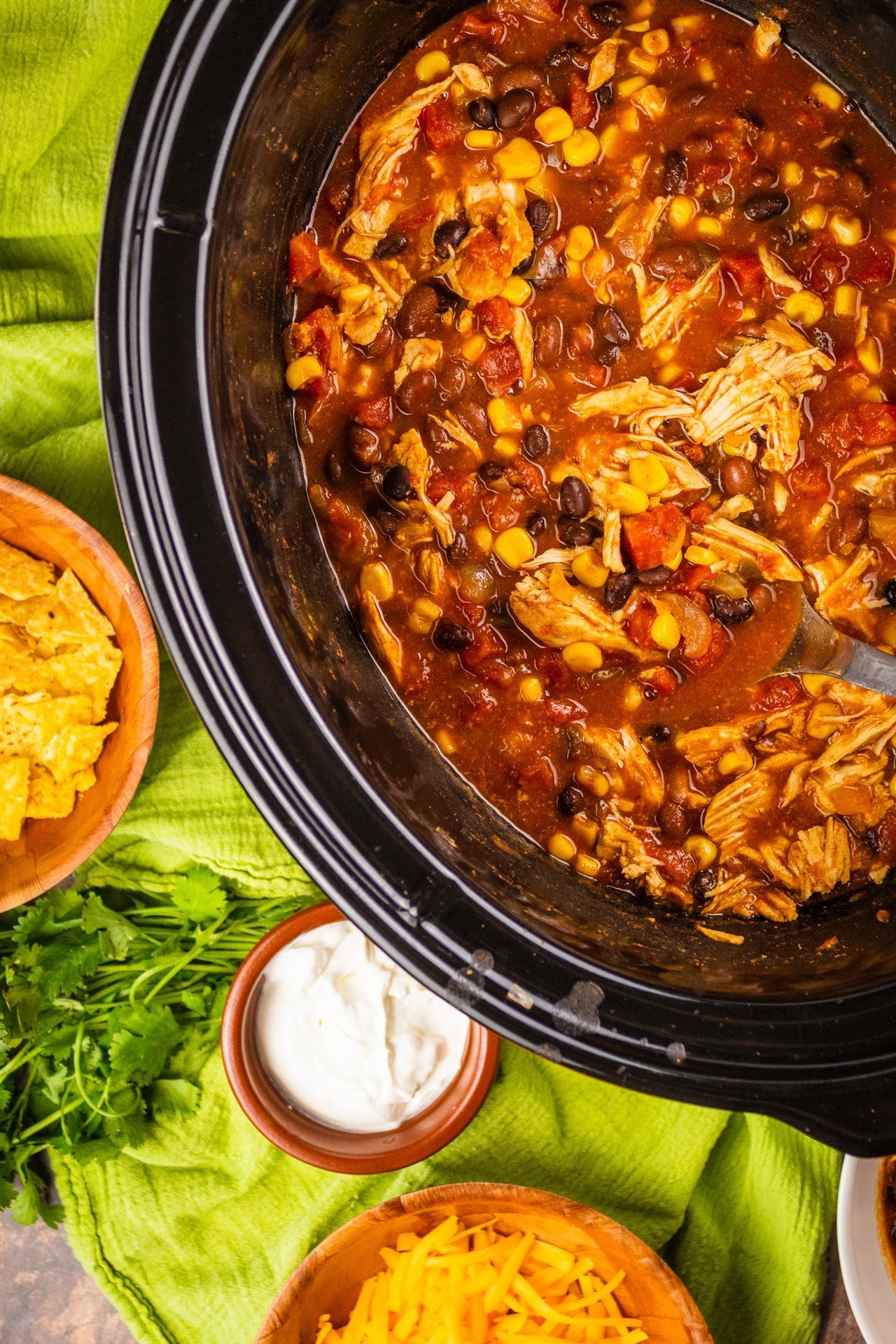 If you're wondering what to have this soup season, the hearty chicken taco soup is a must-have. It's one of the crock pot recipes that's easy to make with minimal ingredients.
Get chicken breast, beans, onions, taco seasoning, and whole kernel corn.
Serve in a big bowl with a soup side dish of your choice.
This is one of the easy slow cooker recipes with only three key ingredients and setting the machine to work for you.
Along with these three key ingredients are condiments, including black beans, bell peppers, and fajita seasoning, to make this tasty recipe.
Cook for about six hours for the chicken to absorb the spicy and sweet flavors in the condiments.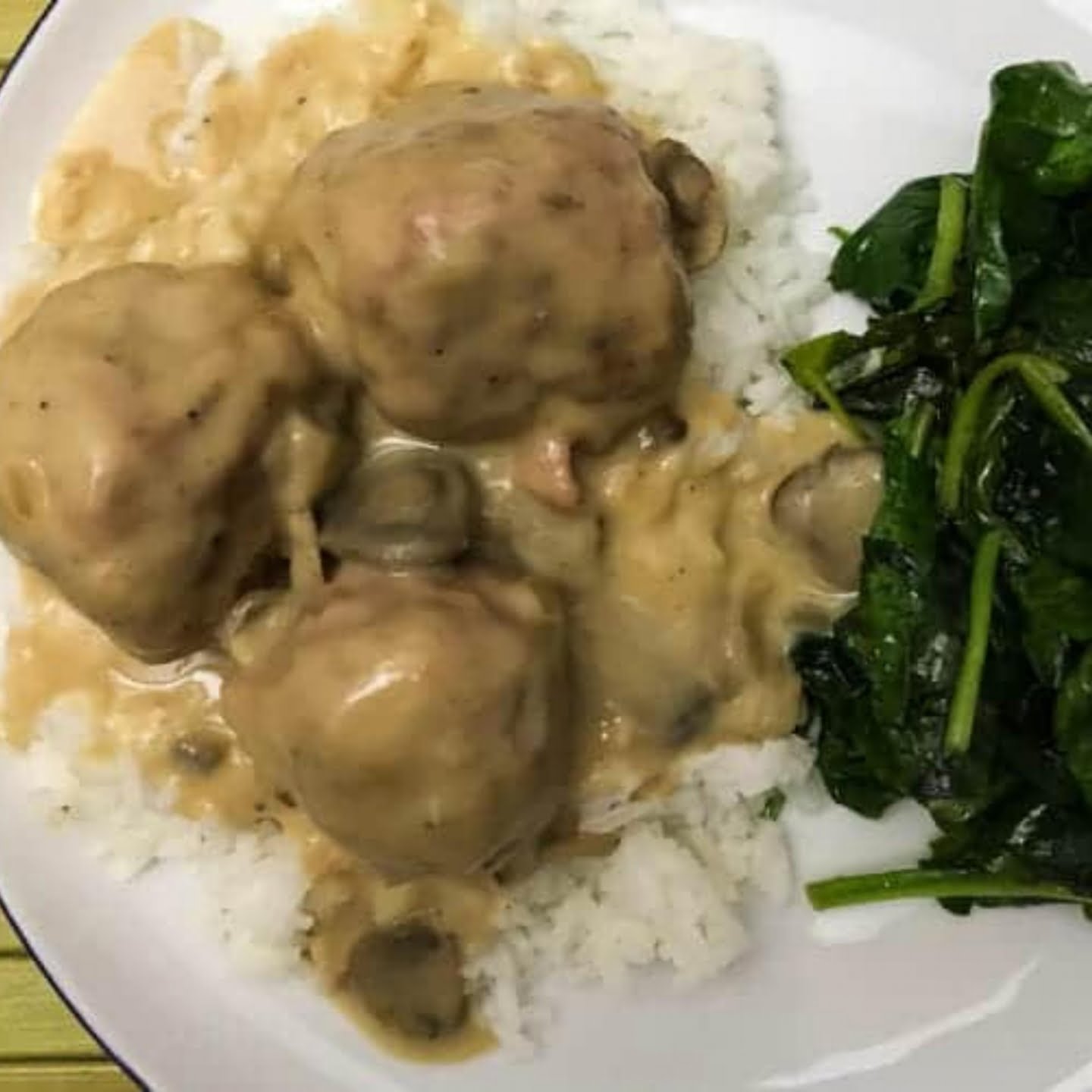 This slow cooker meal only takes about four hours to serve you with creamy deliciousness from mushroom soup, tender and juicy meatballs, and red wine vinegar.
The sweet and tangy sauce from the Salisbury steak makes a perfect home-cooked meal on lazy nights!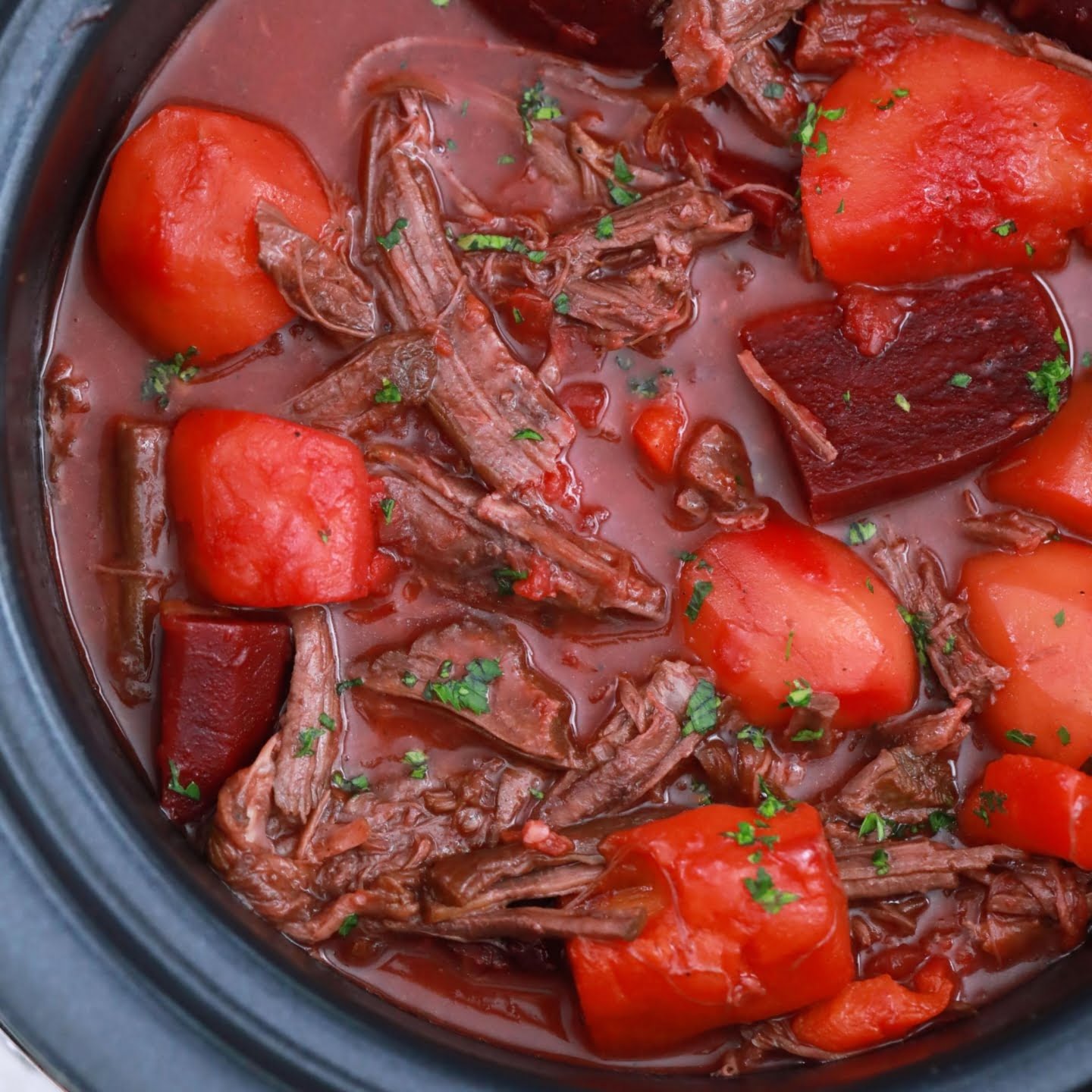 You'll hardly find other easy slow cooker recipes like the pot roast beef to give you different enjoyable flavors in one dish.
Getting all the ingredients together takes a 20-minute prep time, but you'll be cooking for 6 hours till the meat falls apart and soaks in all the flavor.
Serve with mashed potatoes or cauliflower rice for absolute deliciousness.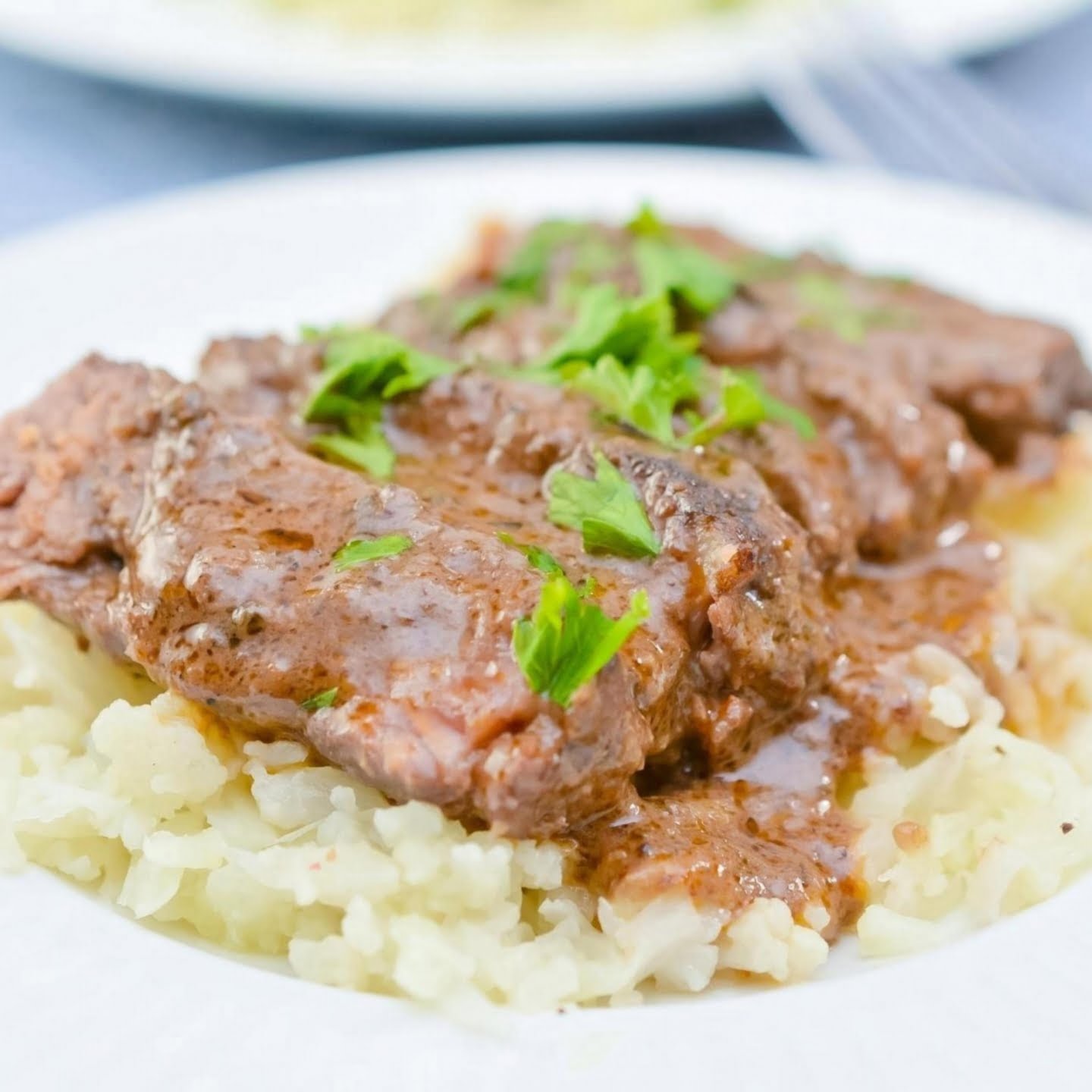 Get the boneless beef short ribs from your local butcher, fresh veggies, heavy cream, and large onions into the slow cooker crock pot.
The absolutely delicious flavors from tender chunks you'll get after eight hours of cooking will have you and the family coming for seconds!
Nothing speaks crock pot comfort food better than these tender pork chops.
It's one of our favorite recipes in hands-free cooking with the crockpot.
It's an easy recipe including bone-in pork chops, onion soup mix, chicken broth, cream of chicken soup, corn starch, and dry pork gravy mix.
Slow cooker beef stew is one of any kind that provides comfort all year round, but the Guinness slow cooker version is on another level.
It's the traditional meal for St. Patrick's day, giving tastiness and creaminess.
Serve warm with potatoes, bread, or grains.
Comfort food recipes are never complete without dishes involving chicken, and this slow cooker recipe is amazingly delicious.
The "crack" is a mix of Ranch seasoning, bacon, and cream cheese, and the addition of chicken makes the slow-cooking dish complete.
This is an easy crock pot recipe with only five ingredients needed. These include ground beef (you can replace it with ground turkey or chicken), jalapeno peppers, beans, tomato sauce, and toppings.
Its ease and flavors make it one of our list's best slow cooker recipes.
Serve with sour cream, cheddar cheese, cilantro, or any topping you choose.
The chicken noodle soup makes an entry in lots of lists, and the comfort food slow cooker recipes aren't excluded.
This is because chicken noodle soup is the perfect recipe guaranteed to give comfort at any time of the year.
Get chicken or chicken leftovers to dice, egg noodles, and a few other condiments to make the easy slow cooker dish.
Slow cook your pork till it's tender, and add it to the caramel sauce made with sweet chili sauce, soy sauce, coconut milk, ginger, garlic, sriracha, fish, and marinara sauce.
These flavors will have you licking the slow cooker and the plate.
Are you Looking for something heavy and satisfying in crock pot comfort food recipes?
Then, the Tortellini soup with sausage is your go-to.
Get Italian sausage, cream, spinach, tomatoes, and cheese Tortellini to make this delicious bowl of soup.
This chicken chili soup is one of the crockpot comfort food recipes that remains a favorite among many.
It's easy to make with minimal ingredients and is full of flavors.
It's the delicious crockpot recipe you'll be thankful for on a chilly night with its creaminess and plentiful spice.
The slow cooker makes beef soak up sauces and become so tender to give different the best flavors you can find in a meat dish.
This is the case with Mongolian beef; a flank steak slow-cooked in brown sugar, soy sauce, ginger, and garlic.
It's a slow cooker recipe that's easy to cook with less mess and gets you fantastic reviews for its flavors.
Cooking this beef Stroganoff in a crock pot will leave you with the most pleasing texture in egg noodles and the best flavors in condiments.
Throw your ingredients in the crock pot and have a show-stopping meal on a busy weeknight!
You can forget your favorite burrito spot for a minute with this protein-packed meal you can make at home.
Throw your ingredients into the crock pot and cook at low heat for eight hours for a great result.
Are you seeking to have an inexpensive dinner made with beans?
This bean soup is your best option with its creamy deliciousness.
You can choose to add meat and eat it with bread for more flavors.
Take out your chicken leftovers and grab ingredients from your pantry to make this delicious and healthy dish.
Use the sriracha sauce and serve with the lettuce wraps.
The Indian butter chicken is a delicious recipe to put together in about five hours with skinless chicken breasts, tomato sauce, butter, paprika, and a few other ingredients.
Serve hot with cilantro as toppings for a fine dining experience.
Slow cooker chicken pot pie is of the dishes that create moments with your family and friends with the flavors it brings.
Use the slow cooker to make the pie "insides" with chicken breasts and the cream of chicken soup. Add potatoes and serve with buttermilk biscuits for the perfect meal.
The Mississippi Roast is a must-have on our slow cooker comfort food recipes list.
The flavors are unmatched, and they go with a number of sides, including tacos, sliders, nachos, and many more.
Shred the meat to serve and mix with the gravy.
This is the perfect comfort food crock pot recipe for Super Bowl day.
It'll be all about the game, food, and memories with this meal that takes about 9 hours on low heat.
Ensure you're cooking till the meat turns tender, and you can serve with creamy polenta or mashed potatoes.
The Thai peanut chicken dish is for lovers of the peanut flavor who want to enjoy a creamy dish made with peanuts and chicken.
It's an easy meal to prepare as you only have to add your ingredients to the slow cooker and let the machine do all the work for you.
Garnish with peanuts and cilantro, and serve over noodles.
The chicken cacciatore is a healthy comfort food crockpot recipe with minimal ingredients and easy cooking.
Get chicken breasts or thighs, and allow to simmer in peppers, mushrooms, tomatoes, spices, and olives.
Serve with whole grain pasta, cauliflower rice, zucchini noodles, potatoes, or soft polenta.
You need five key ingredients to put this dish together, and they include frozen cooked meatballs, sesame seeds or green onions (for garnish), pineapple chunks, Teriyaki marinade & sauce, and chili garlic sauce.
Ensure you drain your pineapple chunks before they go into the crockpot and stir your combination occasionally.
The chicken wings with honey buffalo sauce will always stand out as snacks, light dinner, or food gatherings.
The spice, flavors, and tenderness you get from the dish are worth the hours you spend cooking it.
The sauce makes all the difference in the dish; hence you want to ensure your honey sauce is well-prepared to the minute.
This crock pot comfort food has about 5 minutes of prep time, after which you put your ingredients together in the crock pot and wait for a moist, spicy, delicious dish.
The three primary ingredients for the meal include boneless skinless chicken breasts or thighs, taco seasoning or a jar of green salsa verde, and tacos to hold your shredded chicken.
Add toppings like cheddar cheese, avocado dip, salsa, or sour cream for more flavors.
This is a crowd-pleasing dish with flavors from various ingredients, including green enchilada sauce, a can of cream of chicken soup, sour cream, mushroom soup, Mexican cheese mix, and diced green chiles.
On high heat, it takes about 2 - 3 hours for the chicken to become tender and absorbed with flavors.
This meal is what will satisfy your cravings on a busy weeknight with an assortment of condiments that blesses your tastebuds with flavors.
Ingredients needed include boneless beef chuck roast or sirloin steak, low sodium soy sauce, beef broth, brown sugar, garlic cloves, sesame oil, cornstarch, white rice, and broccoli florets.
Ensure the beef sauce with broccoli thickens before you serve it warm over white rice.
The Jambalaya is one of those recipes you don't usually encounter, but it's a dish filled with flavors from the condiments that go into it.
You'll need boneless skinless chicken, Andouille sausage, Cajun or Creole seasoning, long grain rice, and thawed shrimp as your key ingredients.
Garnish with freshly chopped parsley, and enjoy!
The lamb tagine is your answer if you want a meal filled with spices, fruits, and vegetables that you can make with a slow cooker.
The consistent heat of the slow cooker helps the dish form a moist stew and combines the sweet and spicy flavors to excite your taste buds.
The crock pot recipes don't end with chicken as you can have wholesome dishes with turkey and the slow cooker turkey breast is one of them.
This recipe gives you hands-free cooking on holidays like Thanksgiving, and you can get it together with nine key ingredients.
This gourmet stew with vegetables, smoke meat, and beans sound perfect for a weeknight meal.
You only need ten minutes of work and the crockpot to do the rest.
This is one of the easiest crockpot recipes, and it gives ultimate comfort when served hot, creamy, and spicy.
You only need a few ingredients to get into your crockpot and let it cook for 5 - 6 hours.
Crockpot meals takeaway
There is an abundance of slow cooker and crockpot recipes, but these are some of the best you can try from the comfort of your home. Many of the dishes are inexpensive and with minimal ingredients, but you'll enjoy the best textures and flavors in every one of them!
🍳 Related Recipes
Check out our hearty and cozy meals to make in your next meals. Including my collection of best chili recipes that are easy to make for the crowd.