From Greece to Spain, these are the best Mediterranean desserts for you! These flavorful desserts are guaranteed to satisfy your cravings, taking flavors from fruits, dairy, and a host of Mediterranean spices and condiments.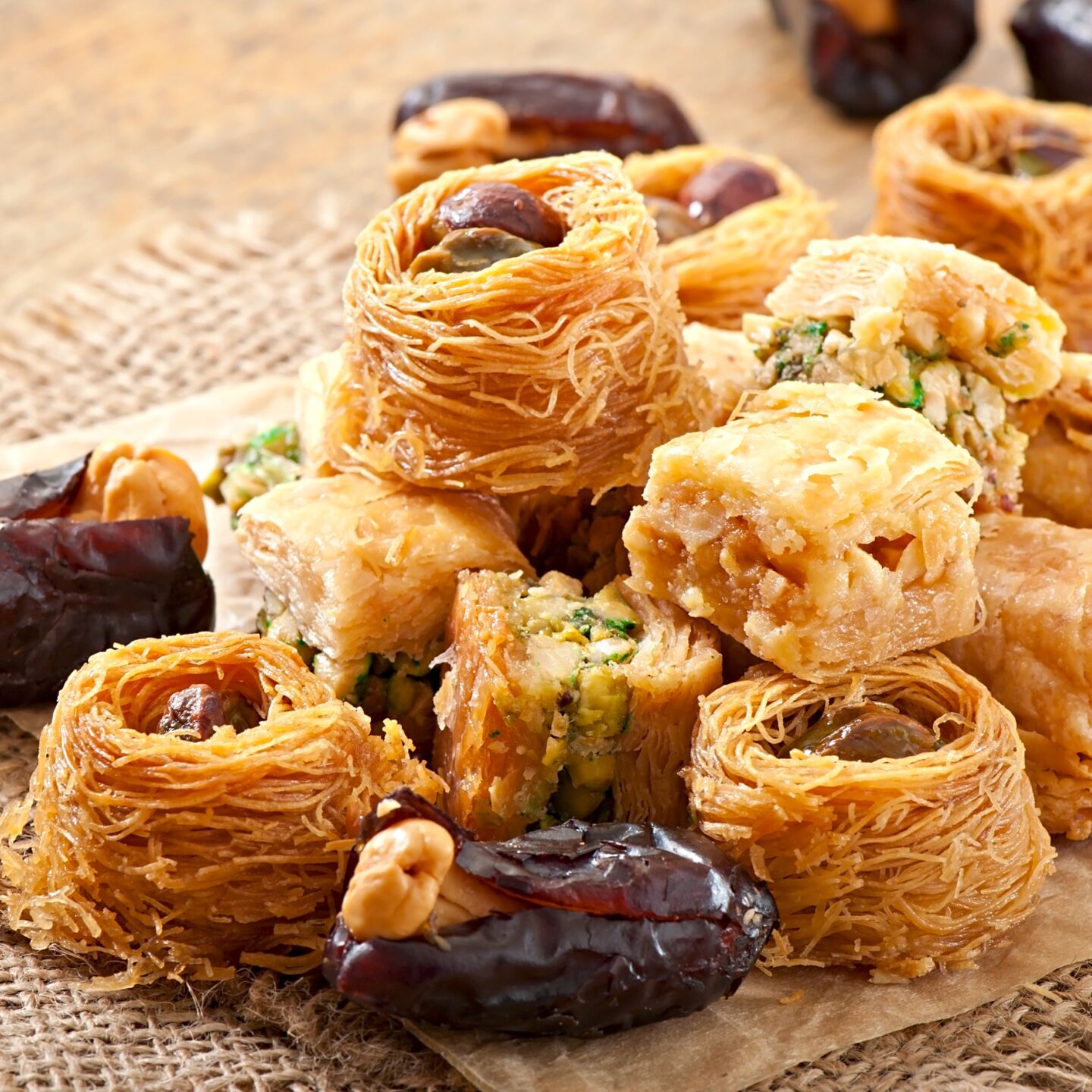 You'll encounter sweet treats from the classic Tiramisu to colorful, delicious macarons. These desserts will serve you for all occasions, whether you want a treat after dinner or need snacks for guests.
Starting our list of Mediterranean dessert recipes is the easy tiramisu. A delicious dessert with a creamy filling and alcohol-infused ladyfinger layers.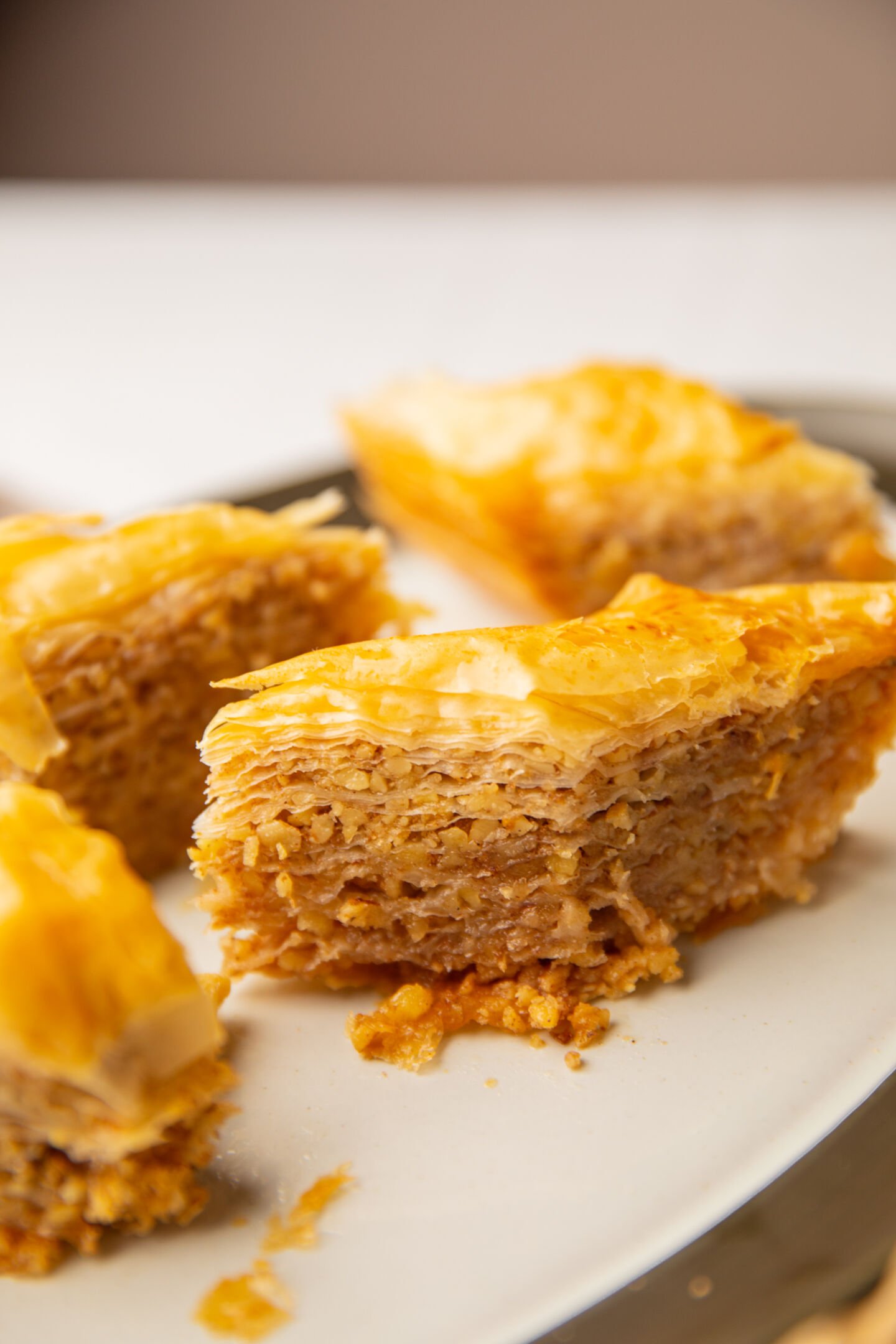 Baklava is an iconic Greek dessert that has been enjoyed for centuries.
This particular recipe captures the flavors of traditional Greek baklava using simple ingredients like phyllo dough, walnuts, butter, cinnamon, water, lemon peel, white sugar, vanilla, and honey.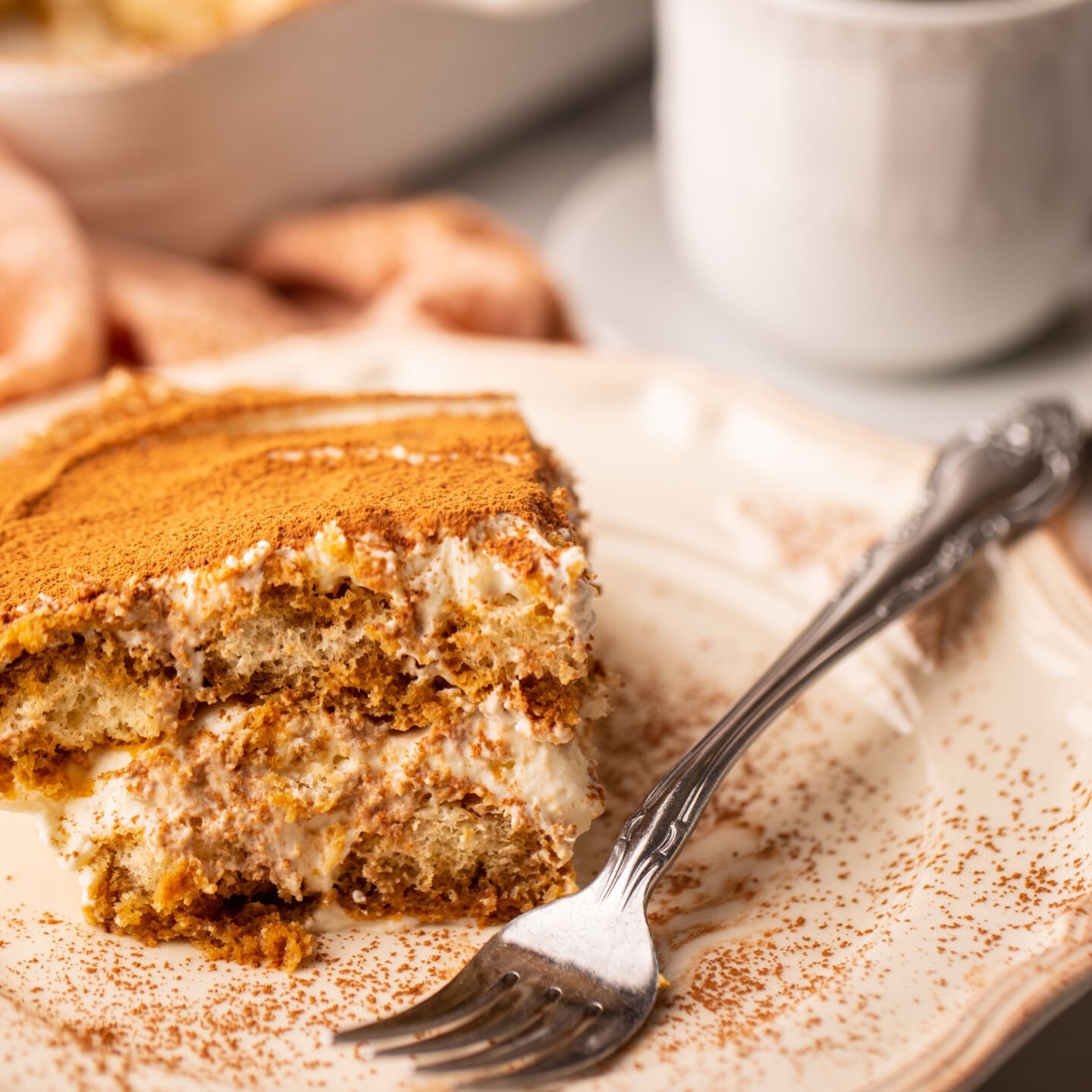 This sweet treat is a popular dessert in Mediterranean countries, perfect after dinners and for small gatherings. It's made in 30 minutes with only a handful of ingredients.
These include heavy whipping cream, Mascarpone cheese, granulated sugar, vanilla extract, espresso, coffee-flavored liquor, and ladyfingers.
Dust the dessert with cocoa powder and enjoy.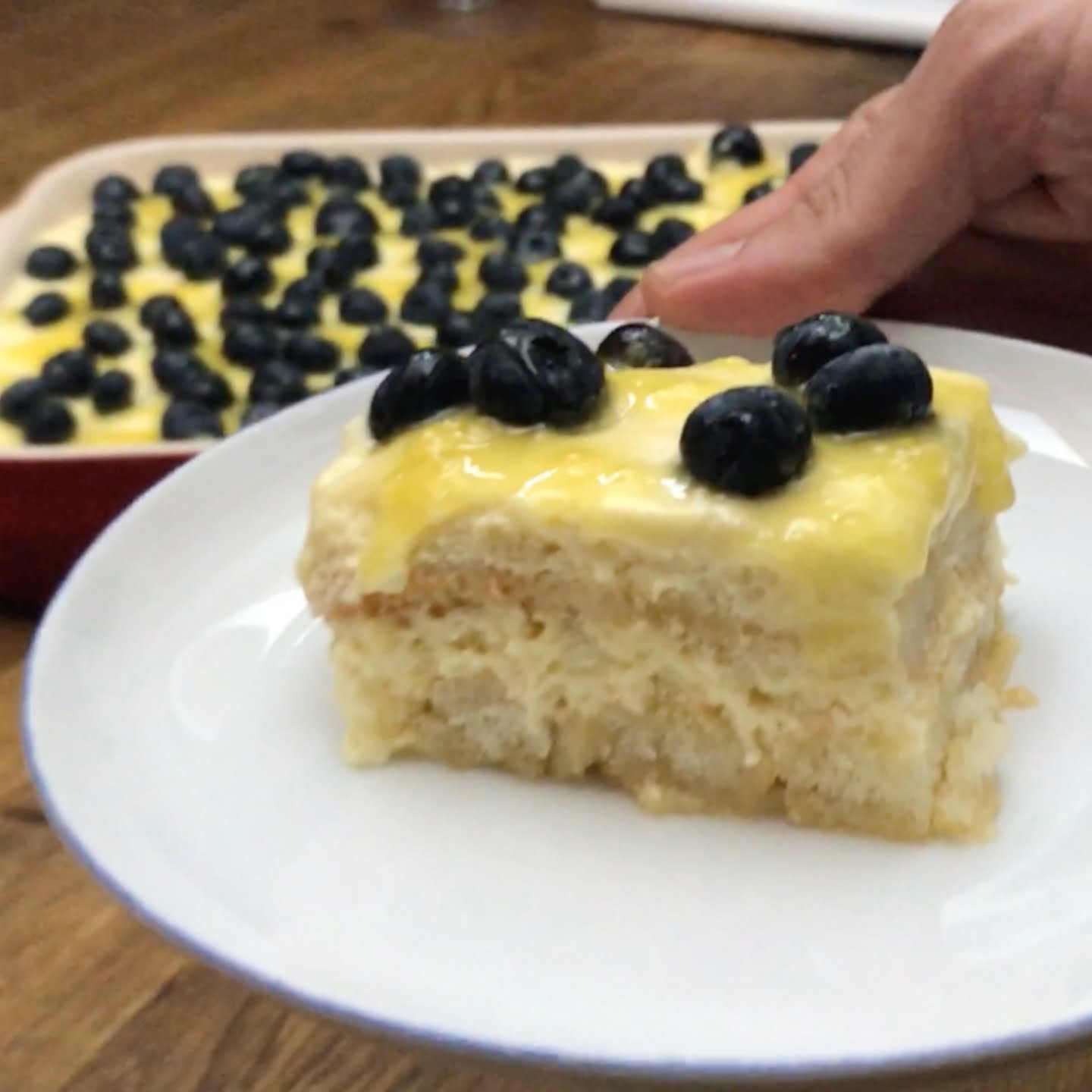 If you want a refreshing dessert for summer with the same texture as the classic tiramisu, this is the option for you. This tiramisu incorporates layers of mascarpone cream, lemon curd, and limoncello.
Other ingredients for the dessert are powdered sugar, blueberries, lemons, and eggs. Sprinkle blueberries on the Tiramisu and serve.
You'd enjoy this dessert with this amazing Mediterranean rice.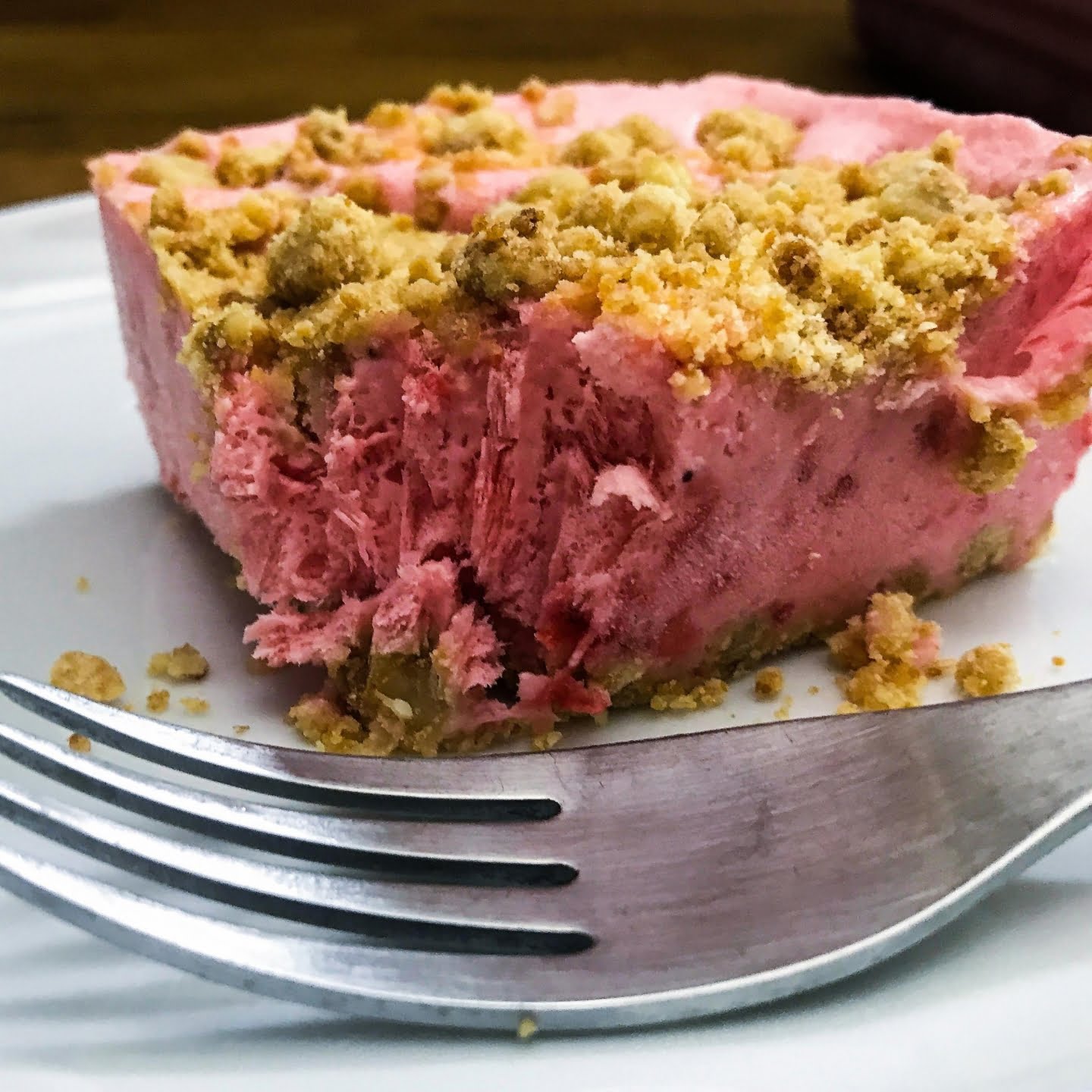 A crunch cake is easily one of the most delicious desserts to come out of the many countries in the Mediterranean. You'd love it in the height of summer, and it takes just 25 minutes to make.
It incorporates flour, brown sugar, nuts, melted butter, egg whites, lemon juice, strawberries, and whipping cream.
Garnish with whole strawberries and serve frozen.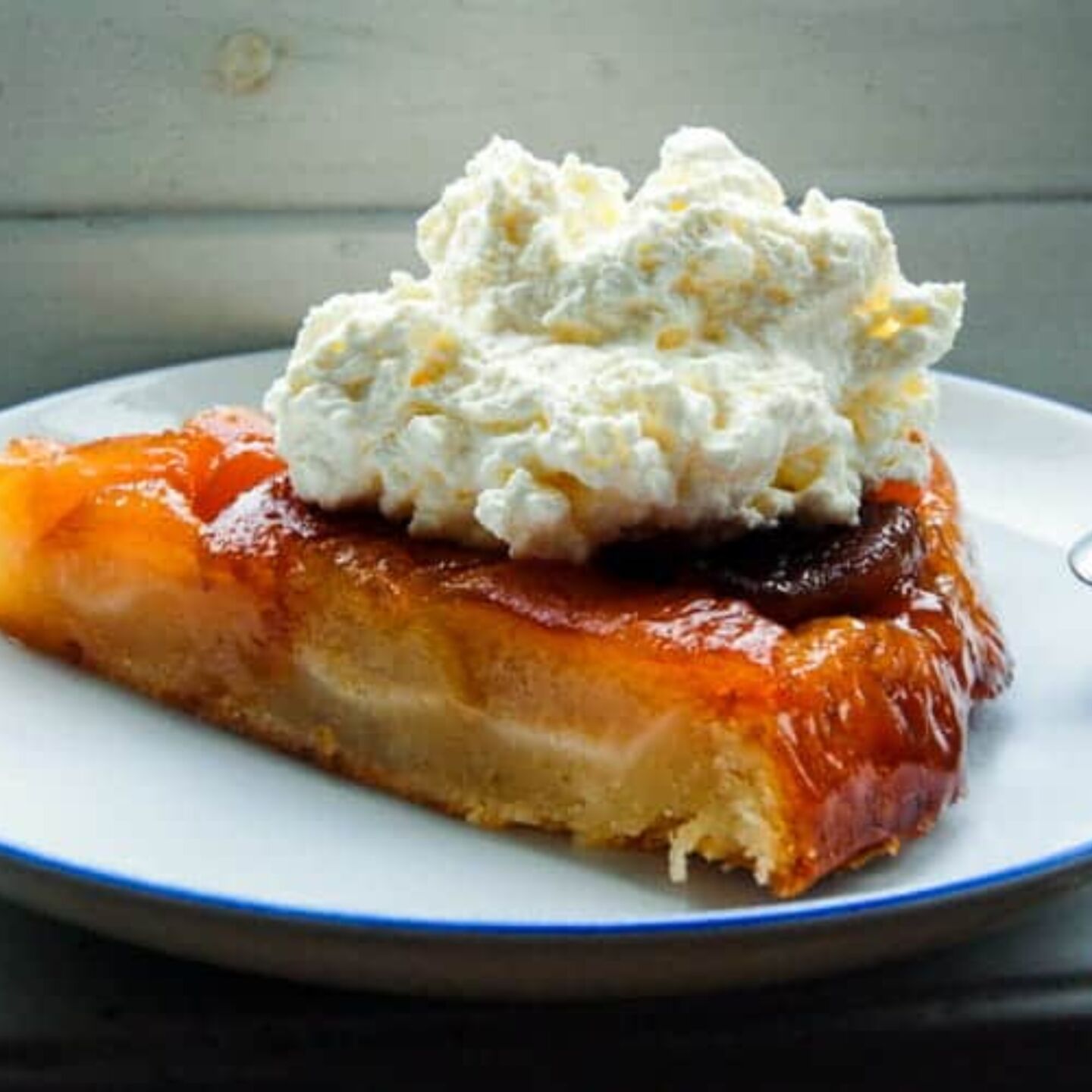 This is the original apple pie, using an old baking method from France. The party recipe takes all-purpose flour, sugar, salt, sour cream, and unsalted butter.
For the filling, you need granny smith apples, sugar, egg, and unsalted butter.
Serve with vanilla ice cream or whipped cream. This Tatin will go so well after a dinner of this homemade Gyro recipe and Tzatziki sauce.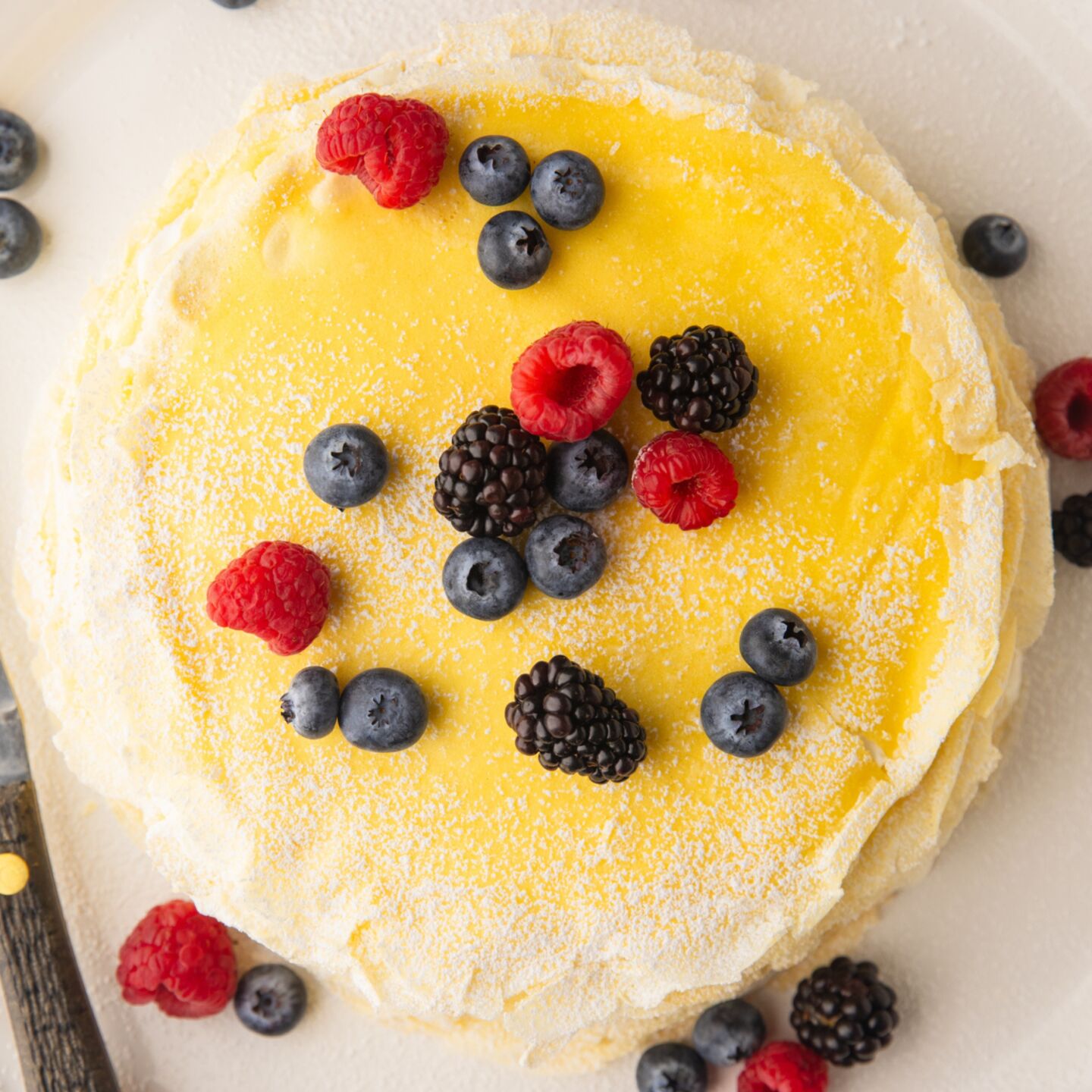 With similarity to pancakes, these are popular desserts enjoyed in many restaurants in France and beyond. They're made in just 20 minutes and take only six ingredients to prepare.
These ingredients include all-purpose flour, milk, eggs, vegetable oil, and vanilla extract. Whisk the ingredients together and cook the crepes in a non-stick skillet.
Fill the crepes with fillings of your choice, including strawberries and other fruits of your choice.
The almond chocolate biscotti is a delicious, soft cookie guaranteed to satisfy your sweet tooth. It takes about an hour to make, and some of its ingredients include baking powder, large eggs, all-purpose flour, vanilla extract, and chopped almonds.
Drizzle them with chocolate, and enjoy!
This Spanish dessert is one of the best treats, giving your flavors from the fresh fruit of lemon.
The recipe incorporates almond flour, cake flour, fresh lemon juice, extra virgin olive oil, and lemon zest.
It takes about an hour to make, and you should dust it with powdered sugar to serve.
You can't go wrong at family gatherings or parties with this decadent dessert from the Middle East. It's an extravagant cake that incorporates pistachios, desiccated coconut, flour, baking powder, and Himalayan crystal salt.
The elaborate toppings on the cake are made with rose syrup, coconut flakes, chopped pistachios, and dried rose petals.
It's the one dessert to serve with afternoon tea during fall.
For the complete Mediterranean diet, you want to have this delicious dessert of pears infused with maple and vanilla.
The ingredients are simple, incorporating maple syrup, pure vanilla extract, and ground cinnamon.
Top with granola or Greek yogurt to enjoy.
This is a Mediterranean dish and dessert present in many restaurants in Greece and beyond.
It's a dessert of baked filo pastry filled with a custard mixture of cornstarch, melted butter, fresh milk, sugar, and eggs.
Top with cinnamon and icing sugar to serve.
Popularly called "The Snake," this is a Moroccan dessert that goes perfectly after dinner.
It's a baked treat of natural almonds, orange flower water, butter, sugar, and egg yolk.
It takes less than an hour to make, and you should dust it with icing sugar and Ceylon cinnamon to serve.
This is a Spanish custard very similar to the creme brulee, promising delicious flavors to make your day.
The custard cream is made with orange zest, egg yolks, cinnamon sticks, vanilla beans, whole milk, heavy cream, and cornstarch.
Top with caramelized sugar and serve immediately.
If you want a traditional Greek dessert for the family, this is the option for you!
It's a dessert of filo pastry topped coated with lemon peel, sugar syrup, and cinnamon. The filo is then filled with a yummy semolina custard.
Serve warm with vanilla ice cream to enjoy.
This is the perfect fall dessert, incorporating flavors from apples, cinnamon, nutmeg, and rum glaze.
In the dessert, apple slices are cooked in a nutmeg and cinnamon sauce.
The baked treat is then glazed with an apricot and rum glaze. It takes an hour to make, and you should serve ice cream or whipped cream.
If you want a sponge cake filled with flavors from the citrus zest, lemon juice, sugar, and semolina, this is the recipe for you.
The cake is made with your typical baking ingredients, zested lemon, and salt.
The syrup with lemon juice, orange zest, and granulated sugar. Top the cake with cinnamon, powdered sugar, or chopped almonds.
Also known as Kataifi, this dessert is popular in many Mediterranean countries.
It's a simple treat of baked Kataifi dough, chopped walnuts, ground cinnamon, ground clove, and butter.
It also has a delicious syrup of sugar, water, lemon, and cinnamon sticks. Serve with vanilla ice cream to enjoy!
This Italian dessert is the perfect treat after breakfast and dinner, infusing hot espresso with Jameson coffee whiskey into ice cream.
It uses your typical ice cream ingredients with a dark chocolate bar, espresso shots, and cold brew or coffee whiskey.
Serve with a wafer cookie or spicy pecans to enjoy.
The cannoli is a rich and decadent dessert made of cannoli shells filled with ricotta cheese, goat cheese, powdered sugar, and vanilla.
It gives you a crispy-fried pastry shell with a soft cheesy filling.
Top with salted pistachios, fruit rinds, and chocolate chips to enjoy.
These cookies are soft, moist, and so delicious that your family and friends will ask for more.
They're so fluffy, incorporating ingredients such as unsalted butter, sugar, ricotta cheese, lemon juice & zest, baking powder, salt, and milk.
They take only 12 minutes to bake and should be served with your preferred sprinkles.
If you enjoyed the cookies, you'd absolutely love this cake made from similar ingredients.
They're made in about an hour and should be dusted with powdered sugar.
Serve with ice cream to enjoy.
Baklavas are probably the most popular dessert in the Mediterranean region. This variation is made with phyllo pastry, pistachios, and delicious syrup.
Ingredients you'd need include phyllo pastry sheets, pistachio nuts, sugar, lemon juice, ghee, and lemon zest.
Bake till it's golden brown and drizzle with the syrup.
Popularly called the Portokalopita, this delicious cake is everything you want in a dessert.
It's made with only seven ingredients, including phyllo pastry, baking powder, vanilla extract, olive oil, orange zest, sugar, and orange juice.
Drizzle with orange syrup and serve cold.
With just five ingredients needed, you can have this delicious chocolate dessert to enjoy after dinner.
These include melted dark chocolate, unsalted butter, eggs, sugar, and vanilla.
It takes only ten minutes to make, and you should dust it with powdered sugar to serve.
This delicious dessert is perfect as a glaze, frosting, drip, and even truffle. It's made traditionally by heating cream and pouring it over chocolate.
It has the versatility to take your flavoring choices, including vanilla extract among others.
Enjoy over a cake or as truffles!
Mediterranean Desserts Takeaway
With these amazing Mediterranean desserts, you can have amazing sweets to enjoy for any season with your family, friends, and party guests.