Make your dishes colorful and irresistible with these fantastic easy bell pepper recipes! Bell peppers are a versatile ingredient that works in many dishes, from soups to plates of pasta.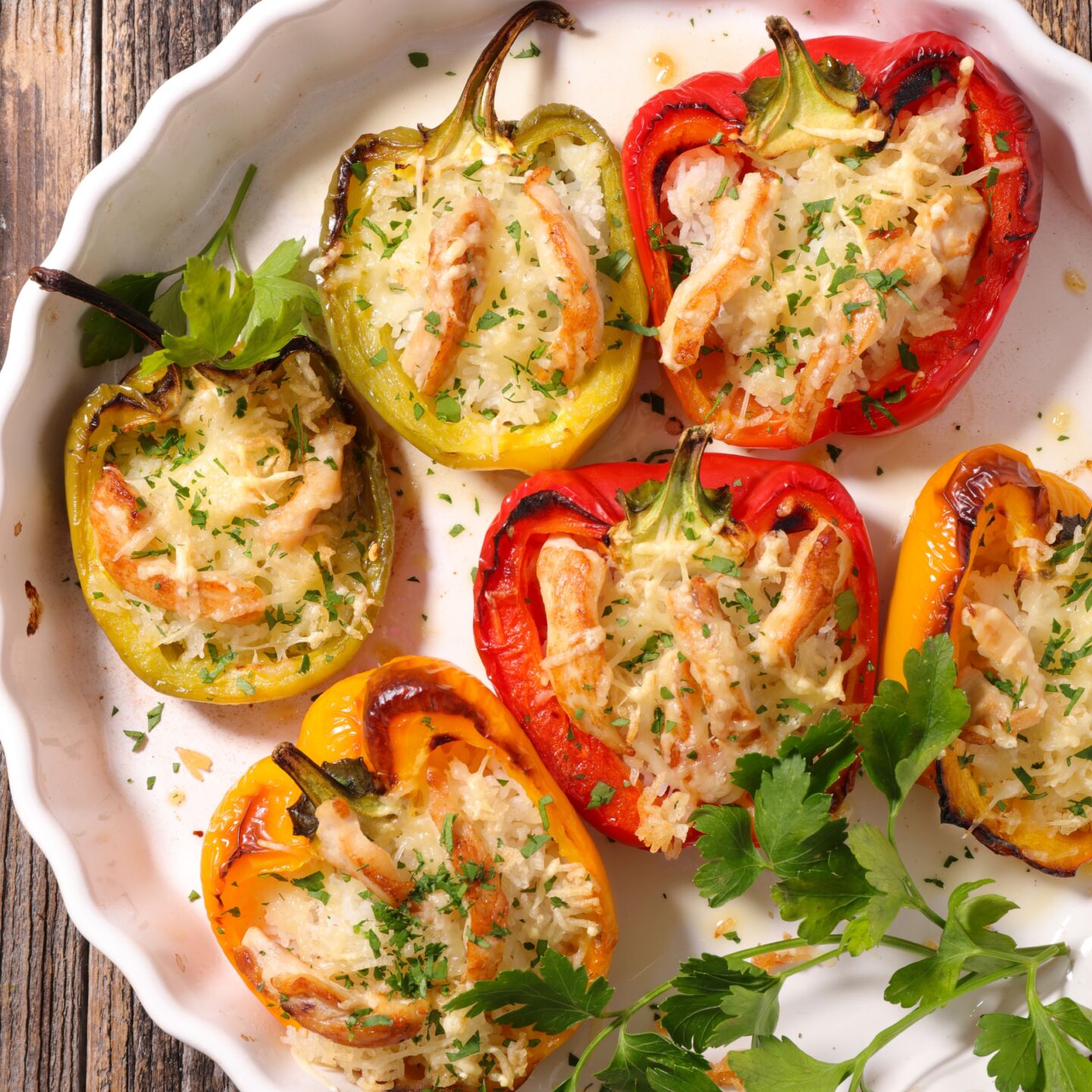 The ingredient adds color, flavor, and nutrients to any dish they're incorporated into.
On this list, you get amazing recipes to go for any occasion, including festivities or simple meals with the family.
We start with the classic stuffed peppers, a treat and comfort food that will easily become your new favorite.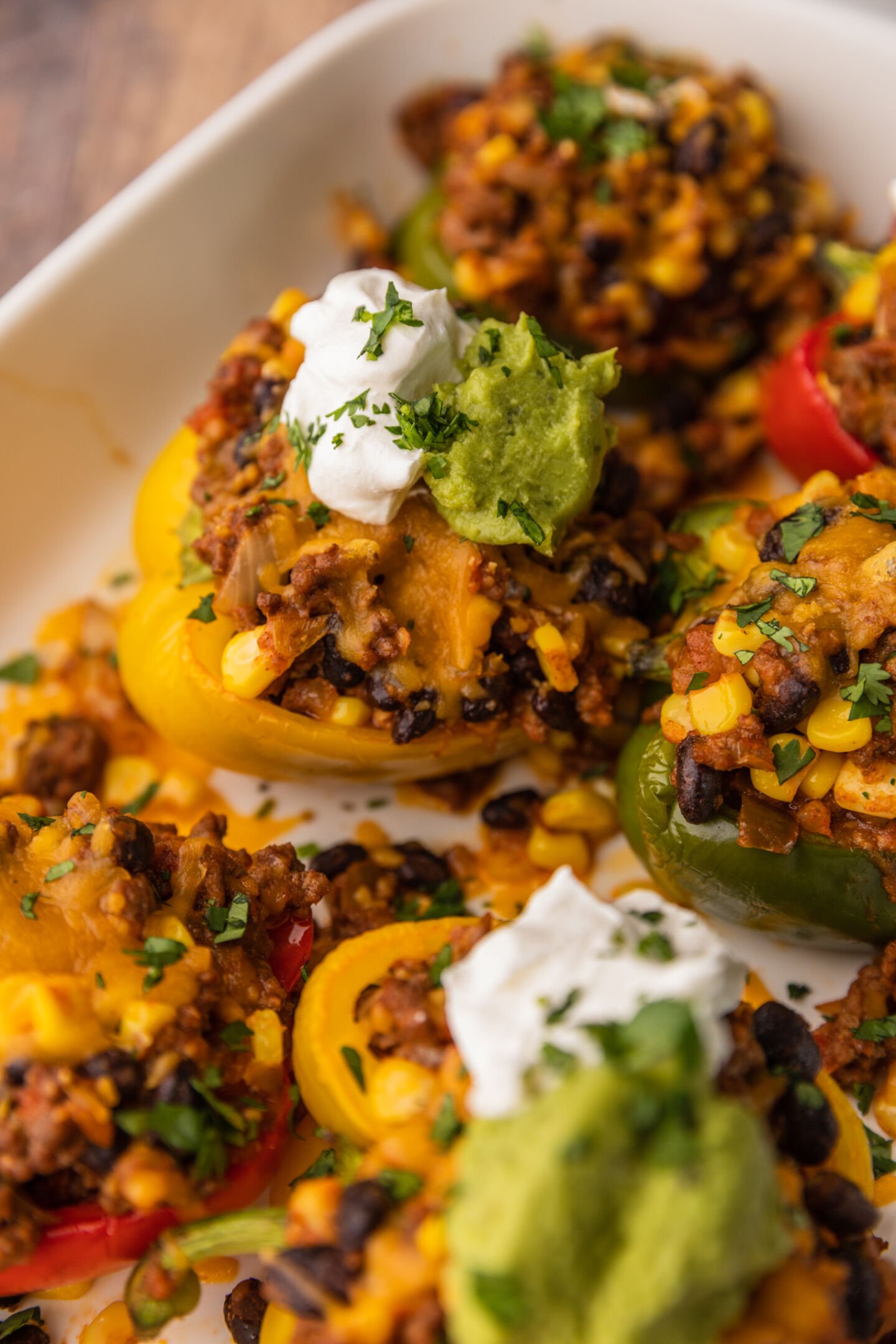 Get the colorful peppers and stuff them with ground beef, beans, and a load of irresistible flavors to make this dish.
The yummy dish incorporates takes only one hour to make, with ingredients like green bell peppers, taco seasoning, black beans , garlic powder, onion powder, and corn.
Bake till you have the shredded cheese melty, and serve warm to enjoy.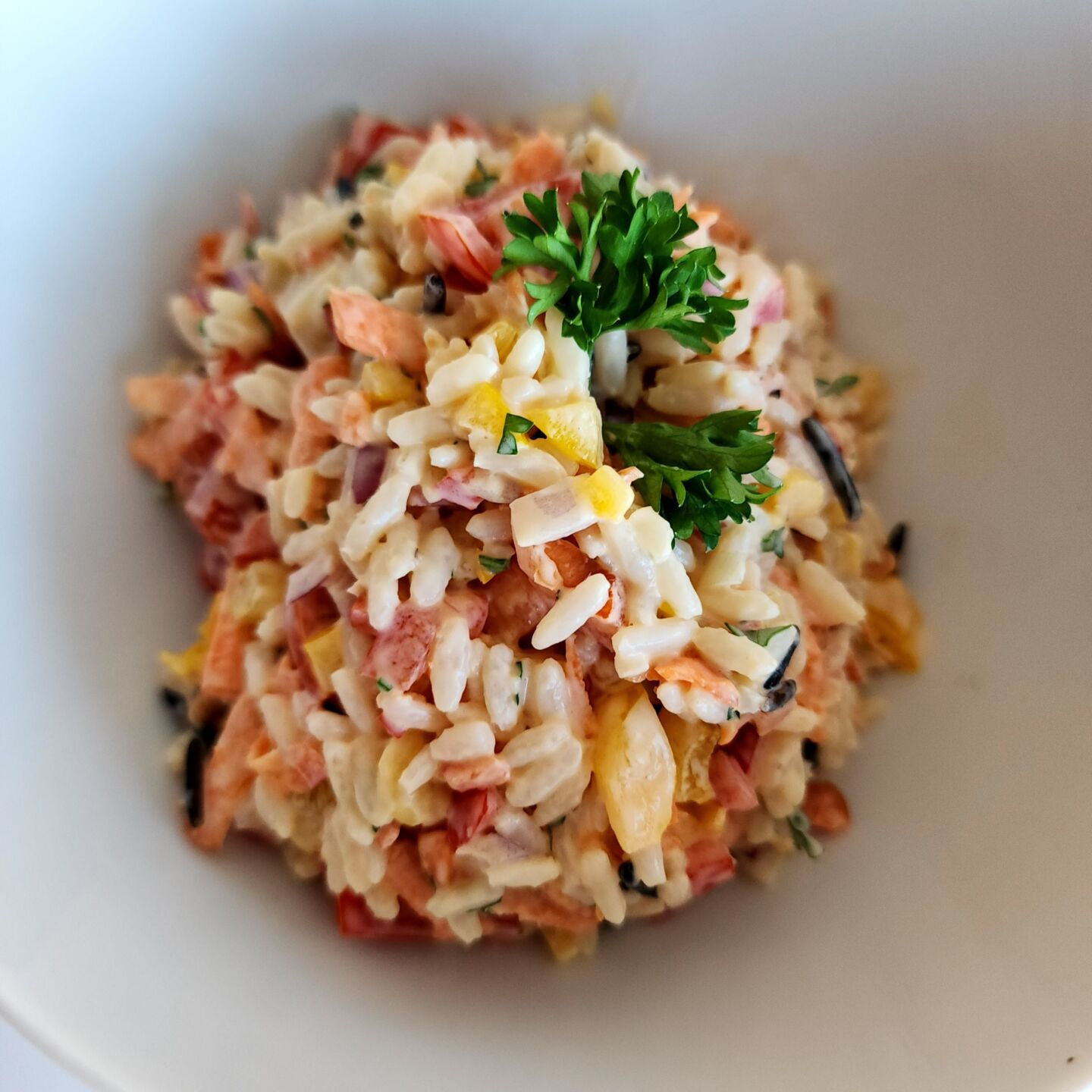 This rice salad is the refreshing cold dish you want for any time of summer. It incorporates jasmine rice, mayo, and summer vegetables to make a hit dish with your family and friends.
Some of these fresh veggies include yellow bell peppers, grape tomatoes, red onions, fresh parsley, and red bell peppers.
It takes only ten minutes to make, and you can serve it with bread, sandwiches, or fish to enjoy.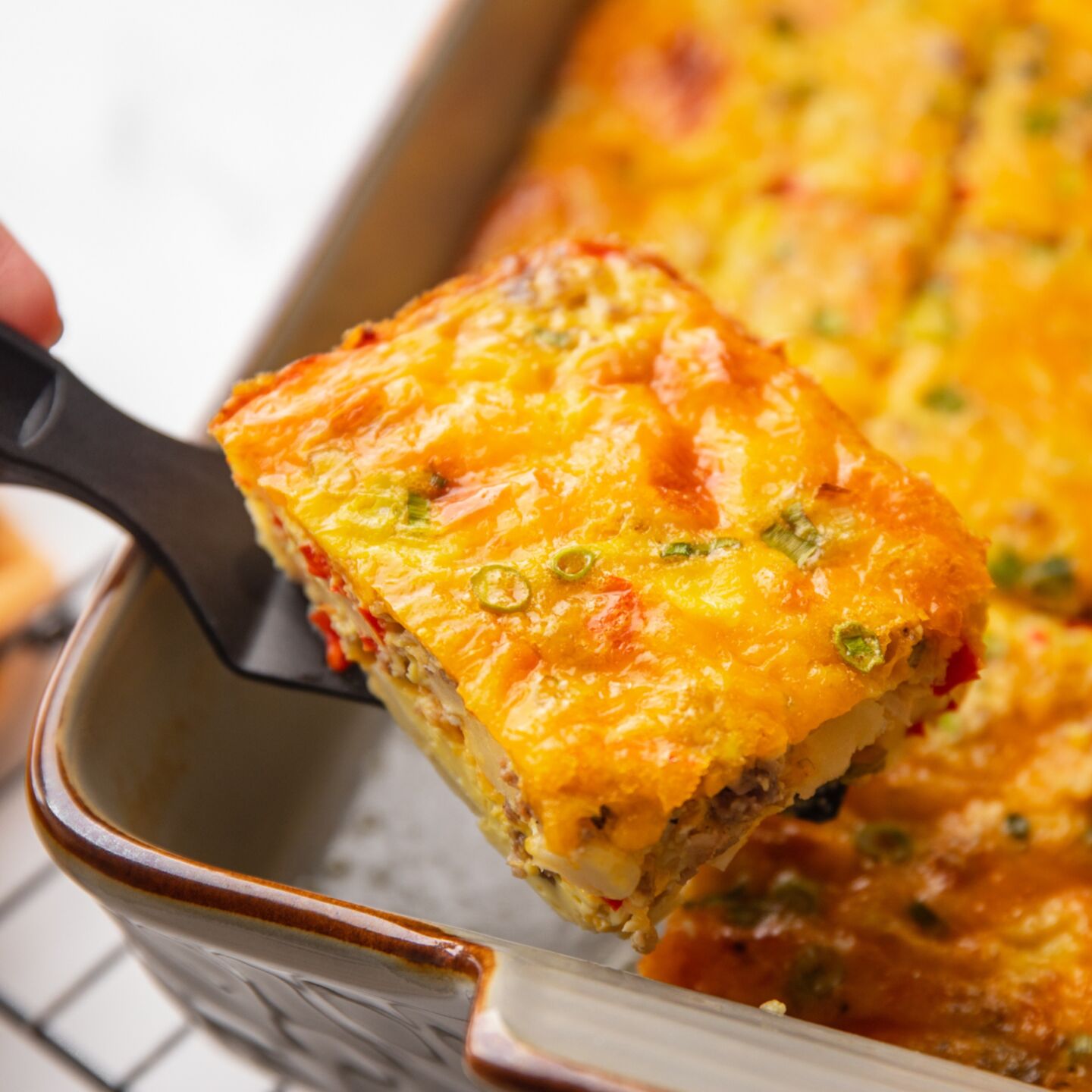 There's no better way to start your day other than this delicious casserole packed with flavors. The flavors come from ingredients including red bell pepper, melty cheese, breakfast sausage, potatoes, and other vegetables.
It takes about 40 minutes to prepare, and you should serve it with your preferred toppings.
Enjoy more of this with these amazing breakfast casserole recipes.
In just thirty minutes, you can have this delicious casserole ready to put on the dinner table for the whole family. It incorporates Italian sausage, pizza sauce, Cavatappi pasta, pepperoni, mozzarella cheese, and bell peppers.
Bake and garnish with fresh herbs before serving hot.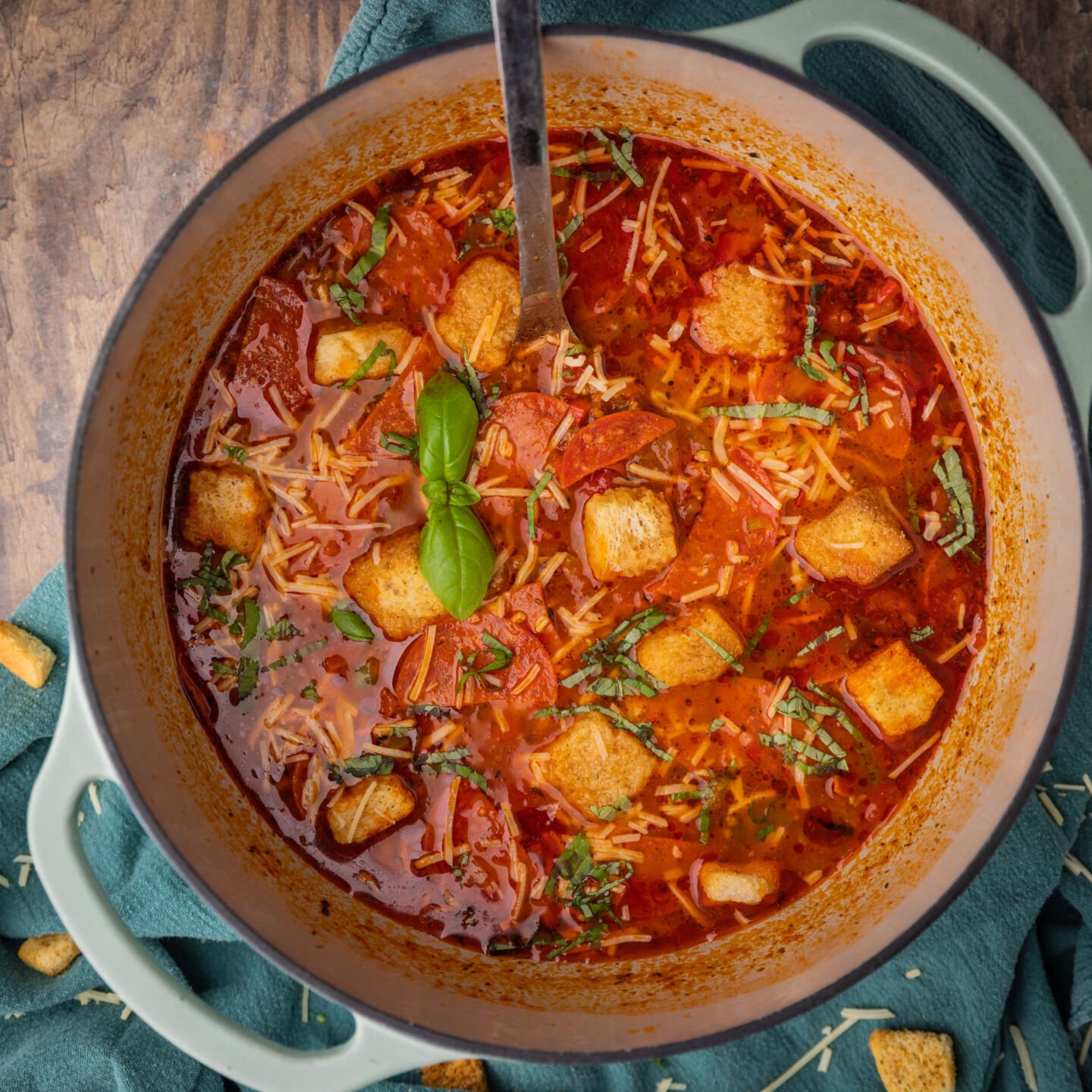 This bell pepper recipe gives you the ultimate comfort dish for cold nights! It's a simple recipe that takes roasted tomatoes, ground beef, onions, marinara sauce, beef broth, and garlic cloves.
The hot soup should be topped with croutons, basil, or shredded parmesan cheese.
It takes only 30 minutes to prepare, and you can serve it with crusty bread, sandwiches, or salad.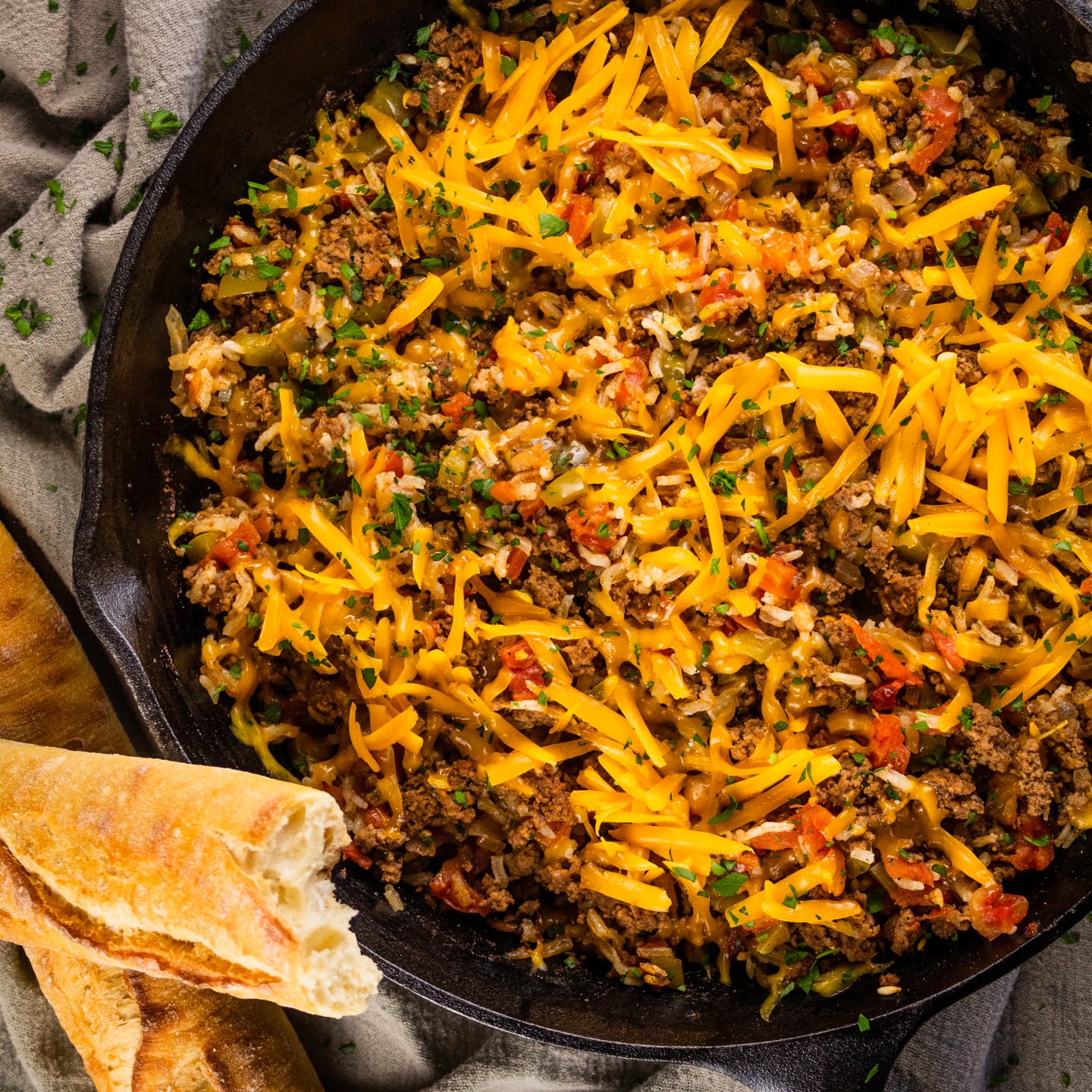 Make your dish colorful and delicious with the green bell pepper in this simple recipe.
It's one of the bell pepper recipes incorporating ground beef, onions, tomato sauce, minced garlic, chili powder, and Worcestershire sauce.
Top the hash with shredded cheese and fresh parsley, and serve with a toasted baguette.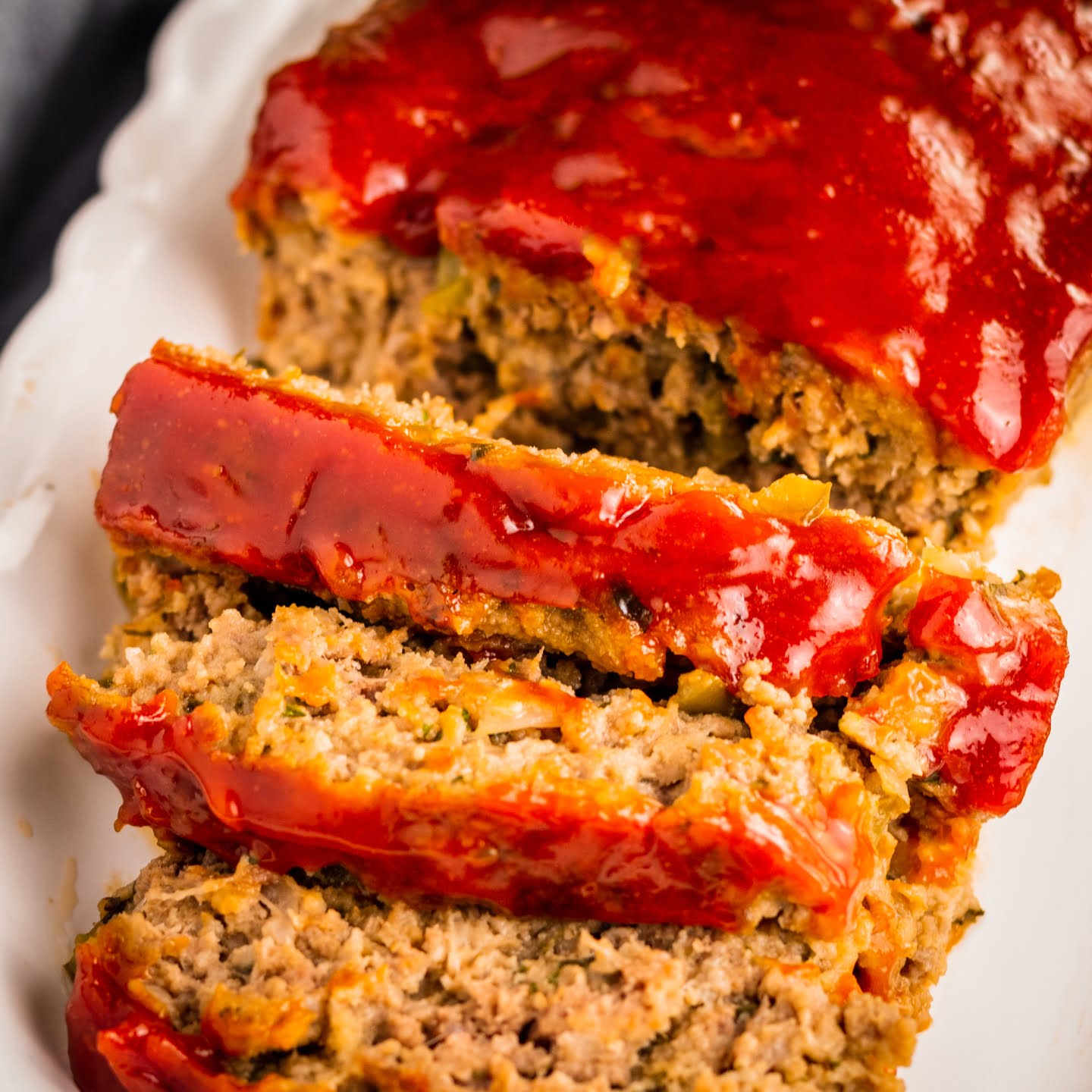 The southern meatloaf is one of our favorite bell pepper recipes that guarantee the family coming for seconds!
It's a succulent meat dish that combines ingredients including bell peppers, cooking oil, breadcrumbs, beef bouillon, cayenne pepper, ground beef, and Worcestershire sauce.
The meatloaf takes a glaze made from Dijon mustard, ketchup, and brown sugar. Glaze the meatloaf and serve warm to enjoy.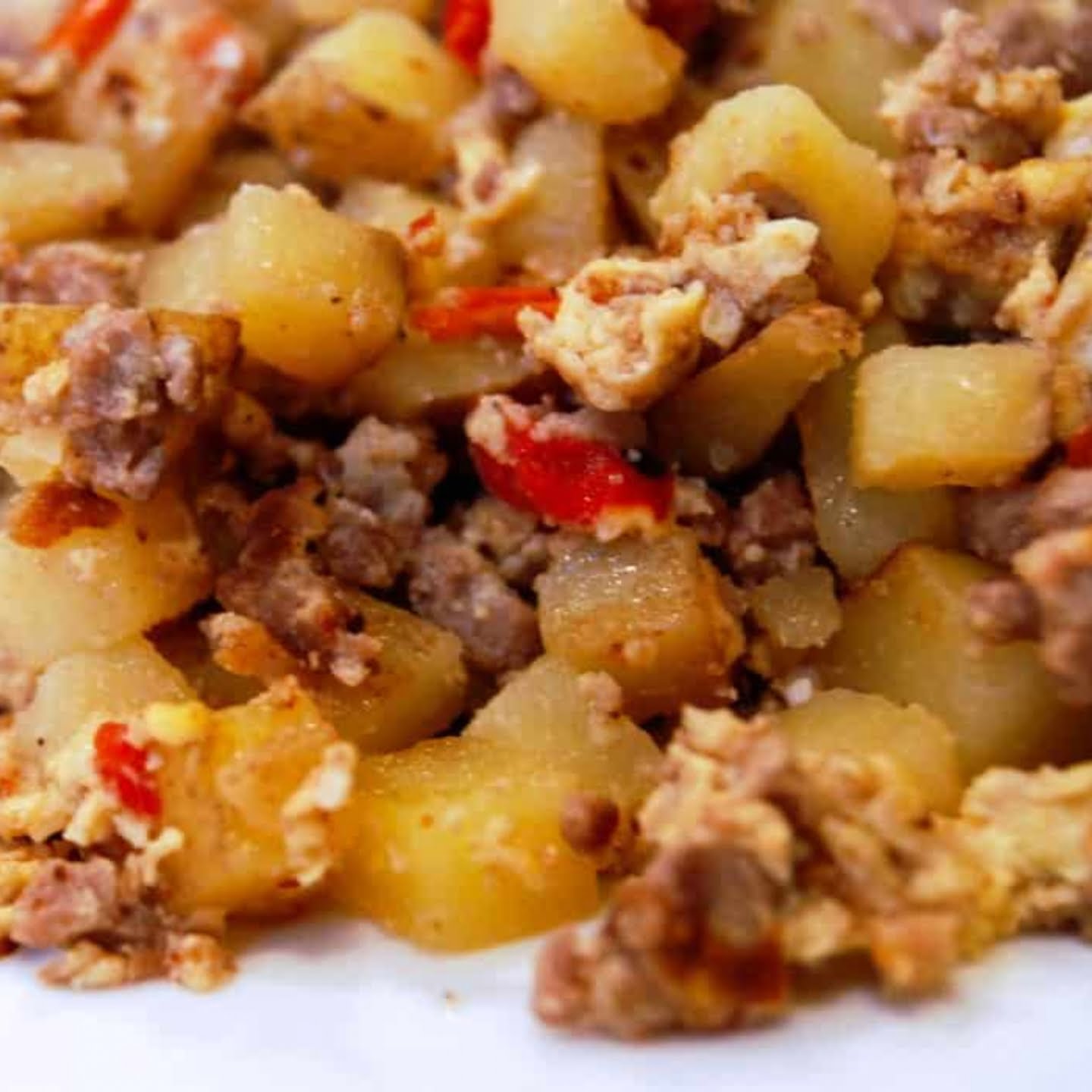 When discussing bell pepper recipes, this ground beef potato hash is one of the simplest and most delicious for breakfast and dinners!
It takes only six ingredients to prepare, including diced potatoes, lean beef, green peppers, eggs, seasonings, and oil.
Serve the delicacy with green onions, sour cream, or shredded cheese to enjoy.
This is one of the bell pepper recipes that you'll find irresistible, with a host of flavors coming from the ingredients.
It's an excellent dish for festivity spreads, incorporating ground turkey, crunchy veggies, spices, Worcestershire sauce, brown rice, and cheese.
Top with fresh cilantro or parsley, or Greek yogurt if you want creaminess.
Make the most elegant and delicious dish in less than 30 minutes with this bell peppers recipe.
The dish incorporates roasted red peppers, red pepper flakes, vegetable stock, heavy cream, and sea salt.
Serve the delicious pasta with fresh basil leaves and grated cheese to enjoy.
If you want a fantastic side dish to go with your meat dishes and salads or as fillings for fajitas and sandwiches, these roasted peppers are your answer.
They're made in only 30 minutes and take ingredients, including multi-colored bell peppers, olive oil, freshly ground pepper, oregano, and kosher salt.
They also make a great pizza topping.
Get your large skillet out to make this flavorful dish with a handful of delicious ingredients in just a matter of 15 minutes!
Your primary ingredients include tomato sauce, onions, bell peppers, minced beef, and cheddar cheese.
Garnish the dish with fresh cilantro to serve.
This delicious soup is everything you need for comfort and warmth on a busy weeknight. The delicious meal is made with minced beef, sweet onions, bell peppers, rice, tomato paste, and seasoning.
Garnish with cilantro and serve with a slice of crusty bread.
You can enjoy similar dishes with these easy soup recipes with few ingredients.
Pizza nights are about to be better with these pizza peppers that serve as a great snack and appetizer.
It takes pizza sauce, bell peppers, pepper flakes, and cheese.
Serve with a pinch of parsley or basil to enjoy.
Whether as a side dish or appetizer, these skewers are the best thing you can have in 15 minutes!
The veggies used in this recipe include zucchini, corn, mushroom, and red onion.
Serve the skewers warm to enjoy.
Rather than the crunchy nachos you know, you'll love this low-carb substitute with salsa, sour cream, or guacamole.
They take only six ingredients to make and can be prepared in 30 minutes!
Serve hot with your preferred toppings!
This quiche is packed full of amazing ingredients, including pate brisee, bell pepper, half-and-half cream, herbs, and cheese.
It takes about an hour and thirty minutes to make, and you can enjoy the quiche served warm with fresh herbs.
With only 20 minutes of cook time required, this stir fry is the best thing you can serve over white rice.
It incorporates soy sauce, toasted sesame, bell pepper, and seasoning.
Serve it hot with veggies on the side, and enjoy.
This is a dish of roasted peppers stuffed with taco-seasoned minced beef.
It's then topped with cheese and served hot.
With only six ingredients required, you'll have this dish ready in just 30 minutes!
If you want a colorful and delicious side dish from bell peppers, this is the recipe for you!
It takes only 25 minutes to make with onions, bell peppers, oil, and seasoning.
Serve hot with your main course, and enjoy.
This is a flavorful sauce with strips of flank steak and colorful slices of green and red bell peppers.
The delicious sauce takes only 20 minutes to make, creating a perfect weeknight dish.
Serve over hot white rice to enjoy.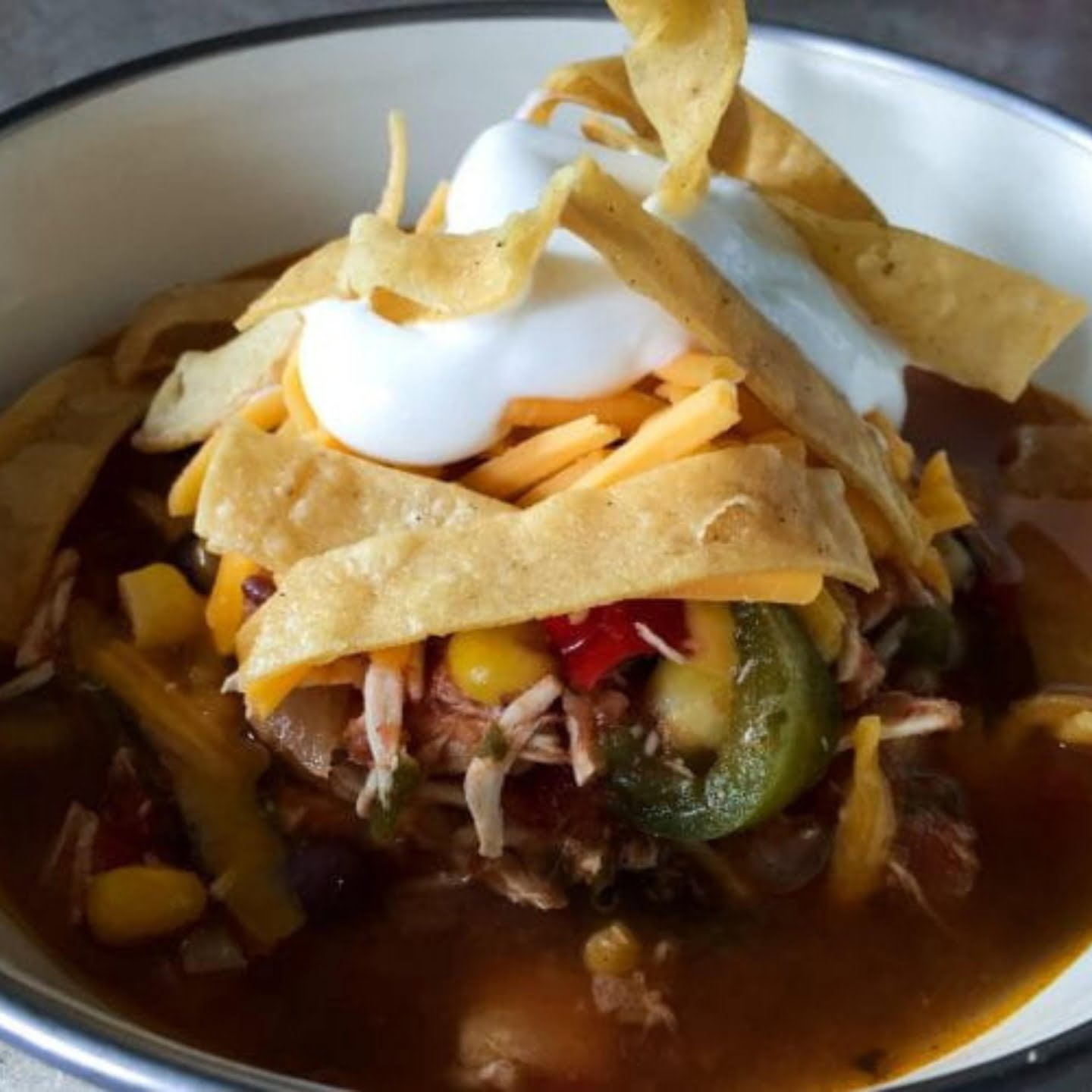 Bursting with spicy and sweet flavors, this chicken fajita soup is a hearty dish for cold, busy nights.
It's made in a slow cooker machine with an array of savory ingredients.
Garnish the soup with cheddar cheese, tortilla strips, and sour cream.
There is more of this with these fantastic crockpots and slow cooker recipes.
This delicious sauce is packed with bell peppers, chicken, veggies, and seasoning.
The attractive sauce is served with rice, mashed potatoes, or pasta.
It takes only 40 minutes to prepare the soup and serve it with your side dish.
For dinners, this hearty pepper chili will serve you excellently on busy weeknights. It's packed with bell peppers, sausages, beans, vegetables, tomatoes, lime, and cilantro.
It takes only 25 minutes to make, and you can serve it with soup toppings, including green onions, shredded cheese, or sour cream.
Enjoy more of this with these amazing chili recipes.
This dish is a combination of sauteed peppers with sirloin, onions, and provolone cheese.
It's then heaped on hoagie rolls and baked for about 5 minutes till it's lightly golden.
Serve the rolls warm to enjoy.
Bell Pepper Recipes Takeaway
With these fantastic bell pepper recipes, you can make a dish, snack, or appetizer for when it's required! They come with inexpensive ingredients, and you can make each of these dishes within a few minutes.
🍳 Related Comfort Food Recipes
While at it, check out our easy ground sausage recipes.
Love this recipe? Please leave a 5-star 🌟rating in the recipe card below and/or a review in the comments section further down the page.

Try one of my comfort dinner recipes for your next family meal! And if you have any questions, I'm here to help!