If you want to start your day on a delicious note, then you must try one of these hearty breakfast casserole recipes.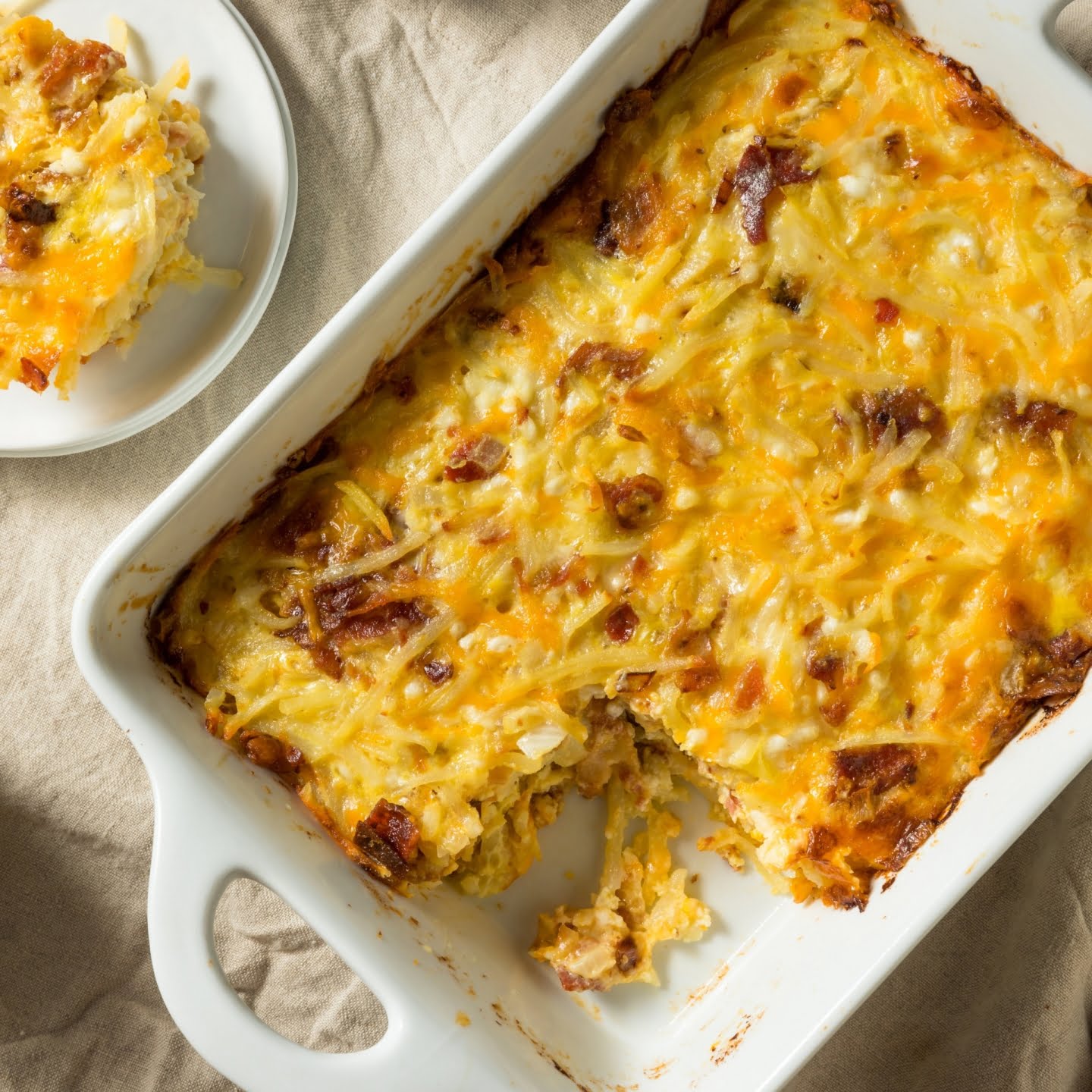 Whether you want something sweet, spicy, or tangy, the combination of flavors in these recipes have you covered to make the ideal breakfast casserole for any season.
You'll find recipes that can cater to alone, the whole family, or food gatherings.
Try one of these fantastic breakfast casserole recipes including my corned beef hash and hashbrown casserole for your next morning meal.
Starting our list of delicious breakfast casserole recipes is the tasty and nutrient-packed casserole with bacon.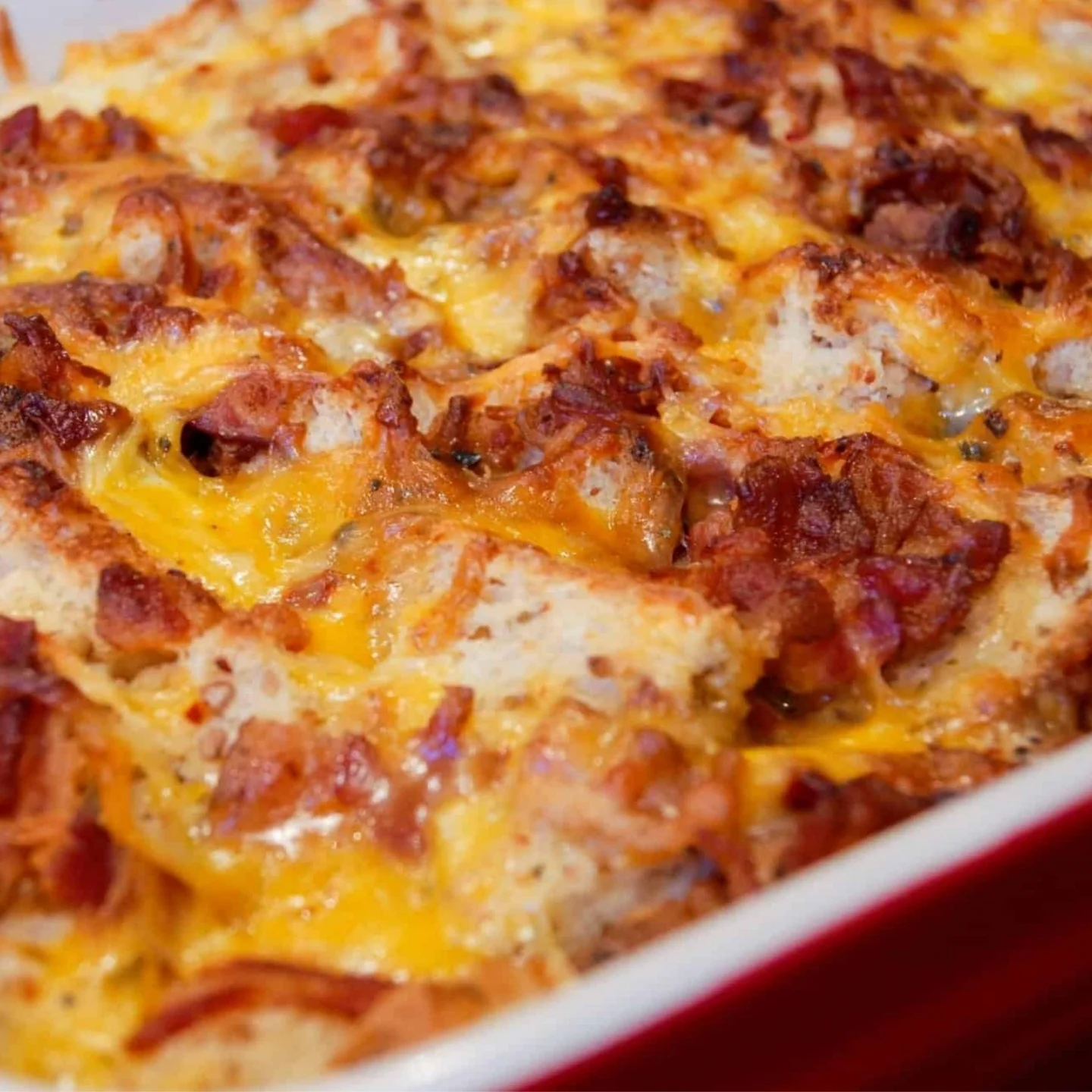 If you're in a fix about what to make for the family on a lazy morning, this classic breakfast casserole is a favorite amongst many and never fails to leave a smile on people's faces.
Like most casserole recipes, you can tweak the crispy bacon dish with common ingredients like sausage, tater tots, and hash browns.
Bake for 45 - 60 minutes and serve hot.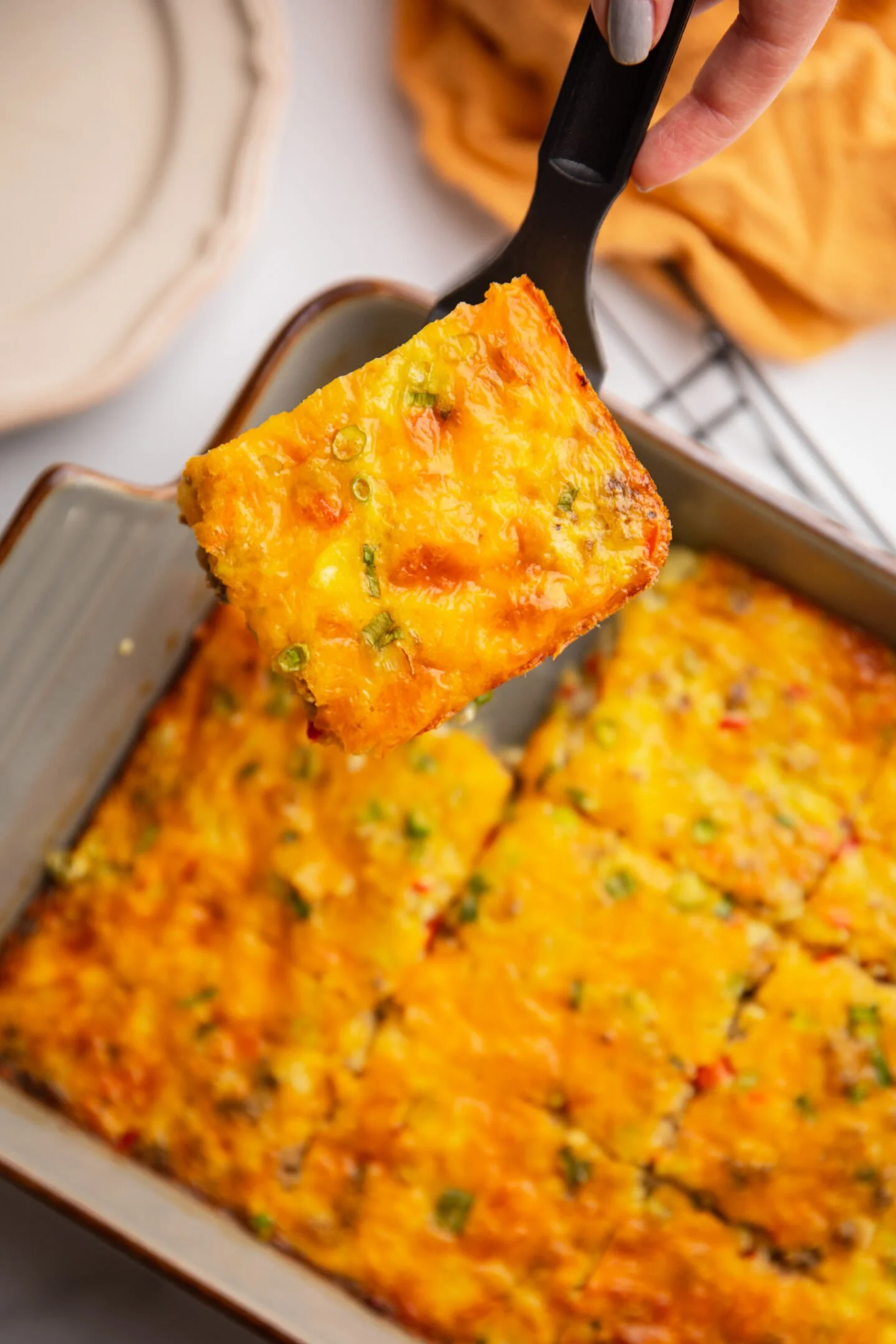 This dish is your ultimate option if you have overnight guests who want to impress with the perfect potato sausage breakfast casserole.
Get your baking dish, beat eggs with powdered mustard and milk for your egg mixture, add diced potatoes, red bell pepper and shredded cheese, and pour over breakfast sausage.
Bake until it's set and wait 10 minutes for it to cool before serving.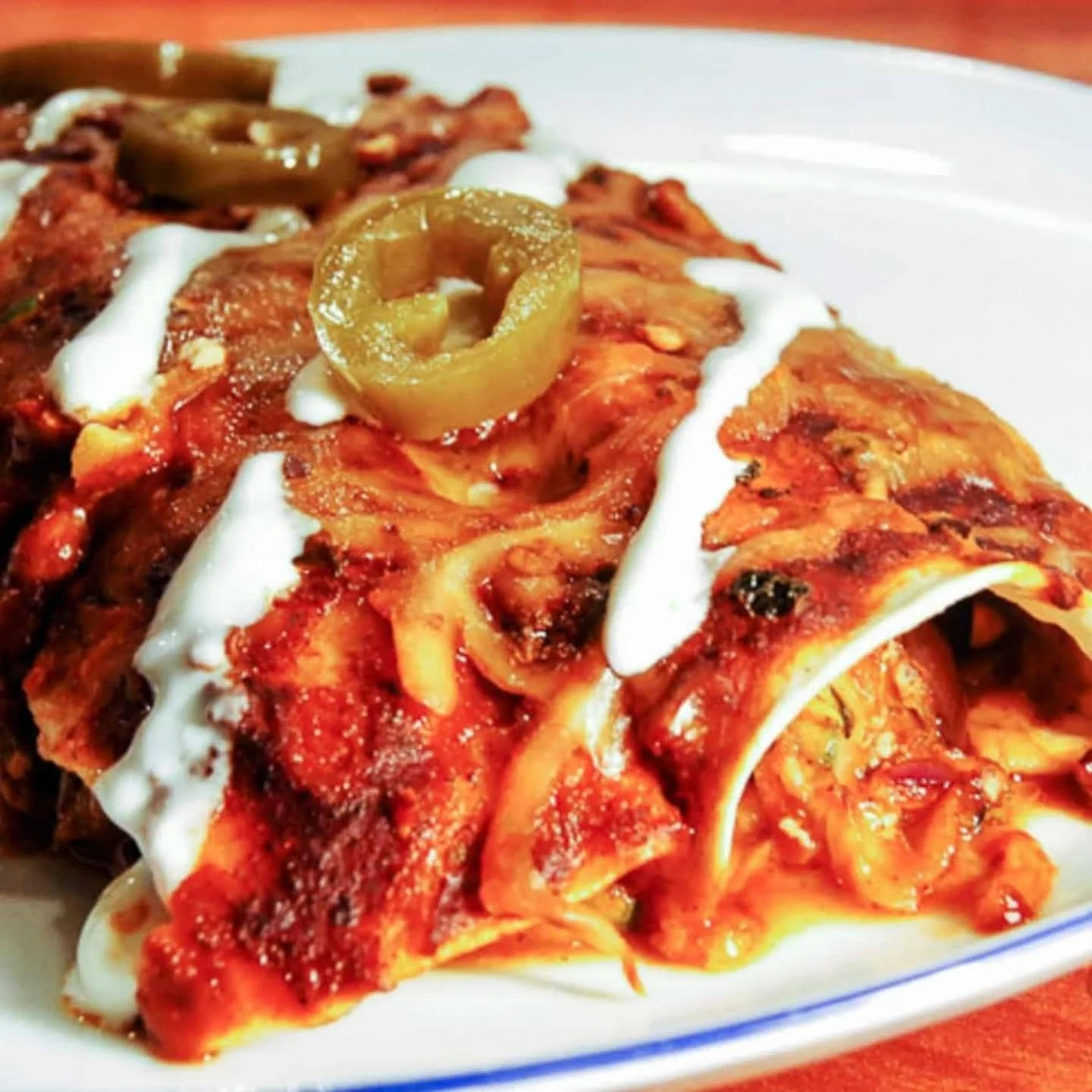 3. Black Bean Enchiladas
This decadent breakfast casserole is a show-stopper among casserole dishes with the ingredients that combine to give fantastic flavors.
The flavors are not its only strong point as it serves as a healthy breakfast casserole for vegetarians.
Get shredded cheddar cheese, enchilada sauce, black beans, olives, flour tortillas, and vegetables (can include chopped broccoli and bell peppers) to make the healthy casserole.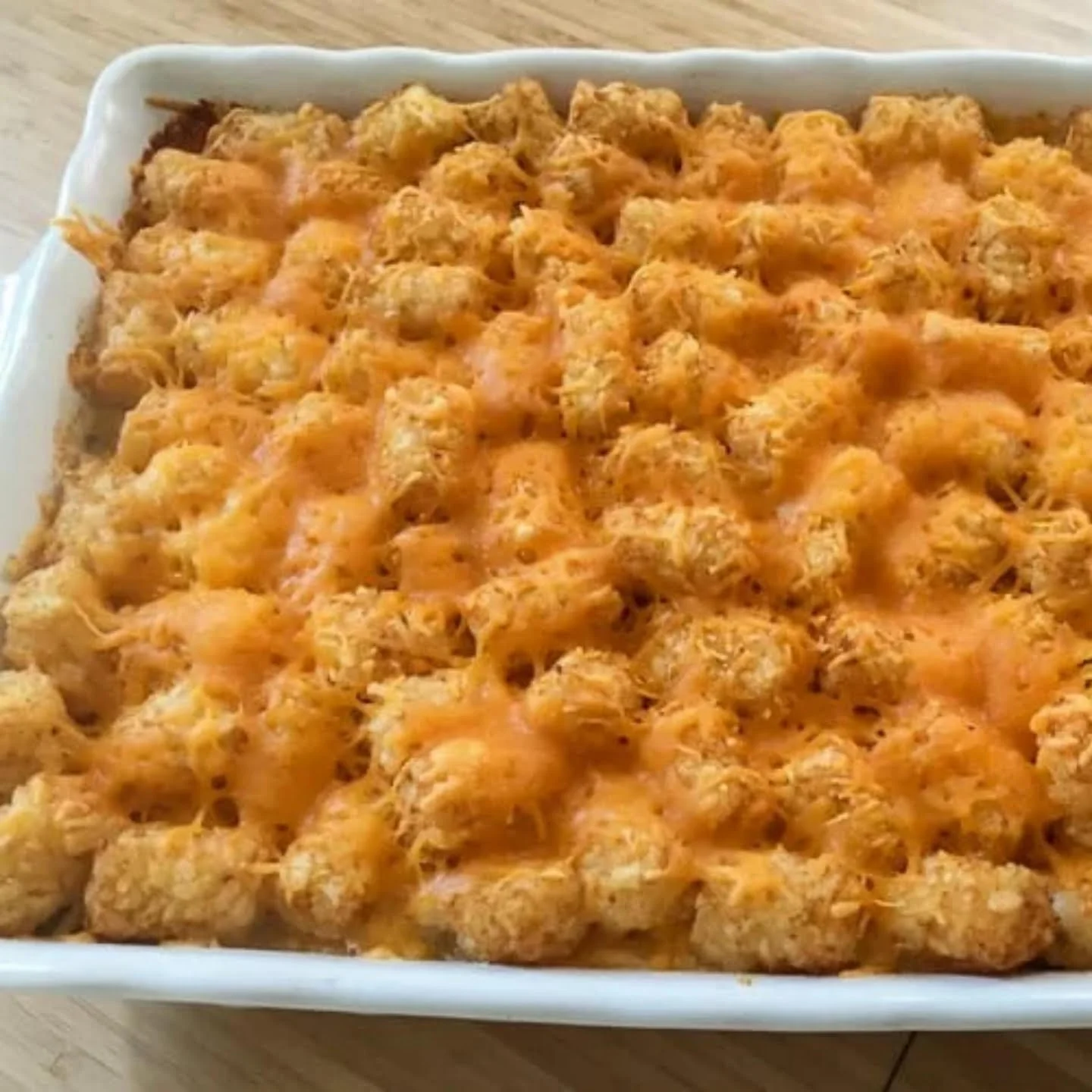 This is another easy breakfast casserole that does not require a lot of ingredients to make.
It's also the weekend breakfast choice to make with or for kids.
You'll need cheddar cheese, tater tots, green beans, mushrooms, ground beef, and a few other ingredients to mix and bake in a large bowl.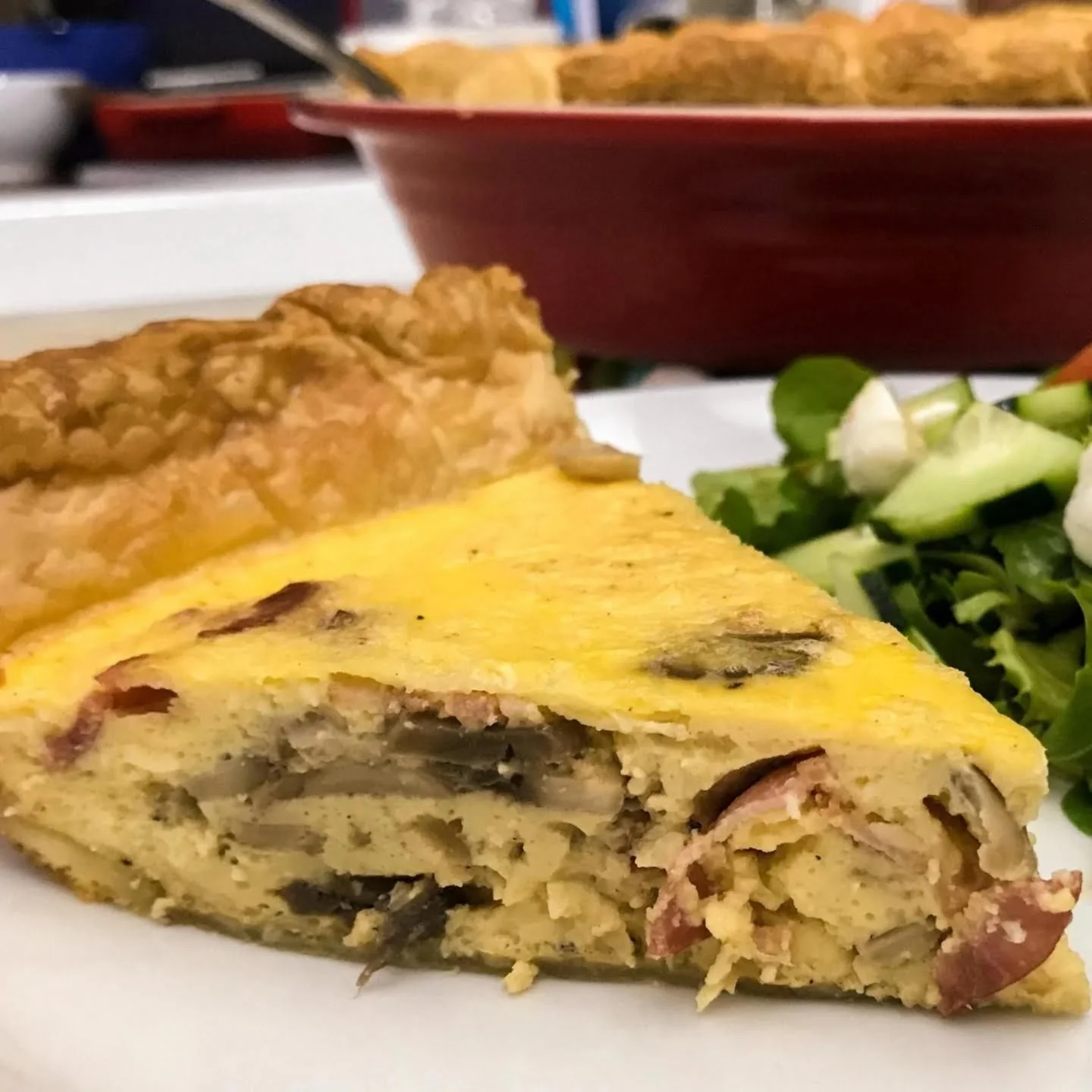 If you want an easy breakfast casserole recipe for quick breakfasts, try the bacon quiche with its flavors and textures that combine to give a melt-in-your-mouth casserole dish.
The breakfast recipe includes heavy cream or sour cream, shredded parmesan cheese, mushrooms, dijon mustard, pie crust, eggs, bacon, olive oil, shallot, salt, and pepper.
Whisk eggs, salt, pepper, and cream properly to make your egg mixture perfect for the filling.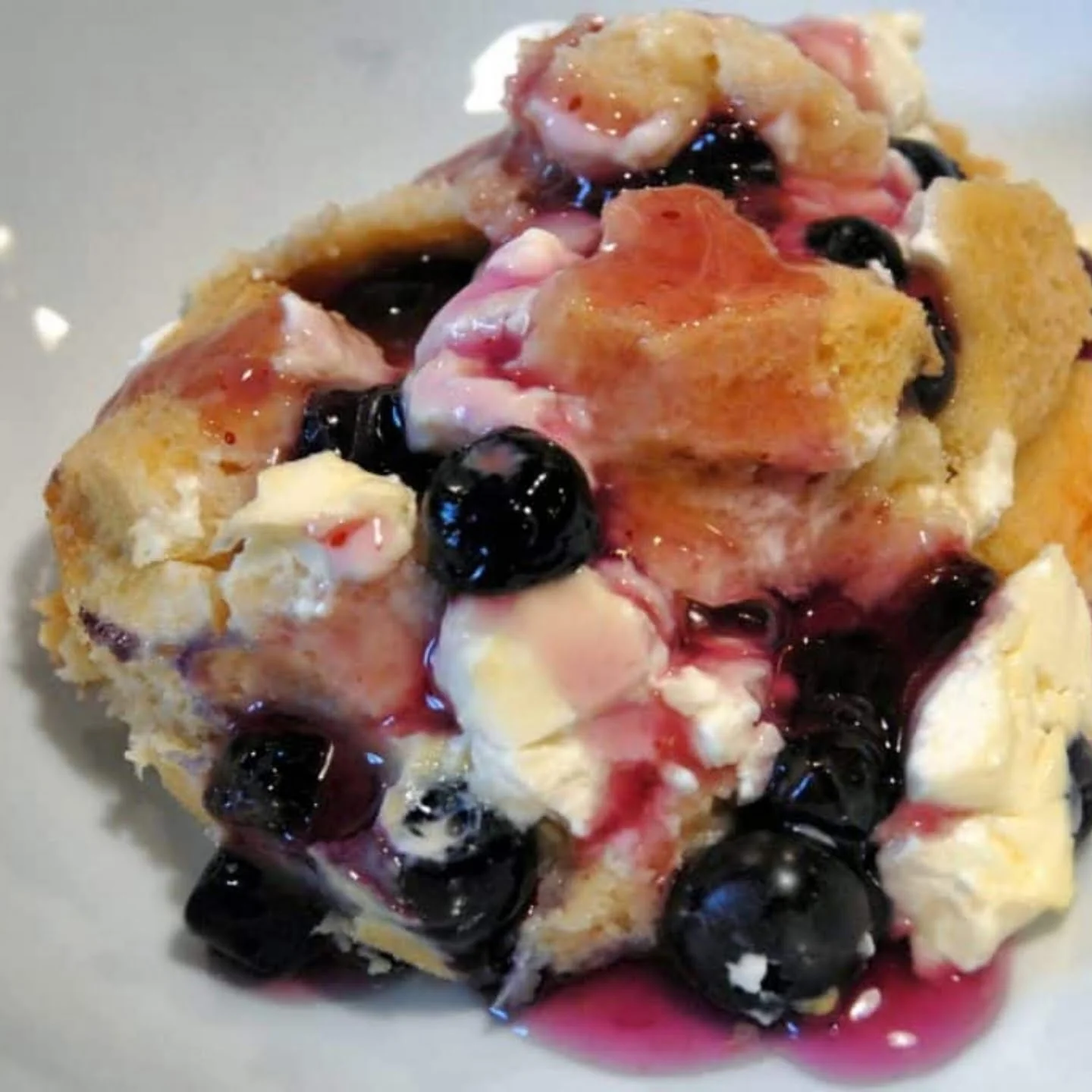 The French toast casserole combines cream cheese, blueberries, and french toast flavors to make the best breakfast casserole.
It's the sweet casserole you want for just special occasions.
Ingredients to make the French toast casserole include bread slices, creamy cheese, maple syrup, blueberries, cornstarch, and a few others you can grab from the pantry.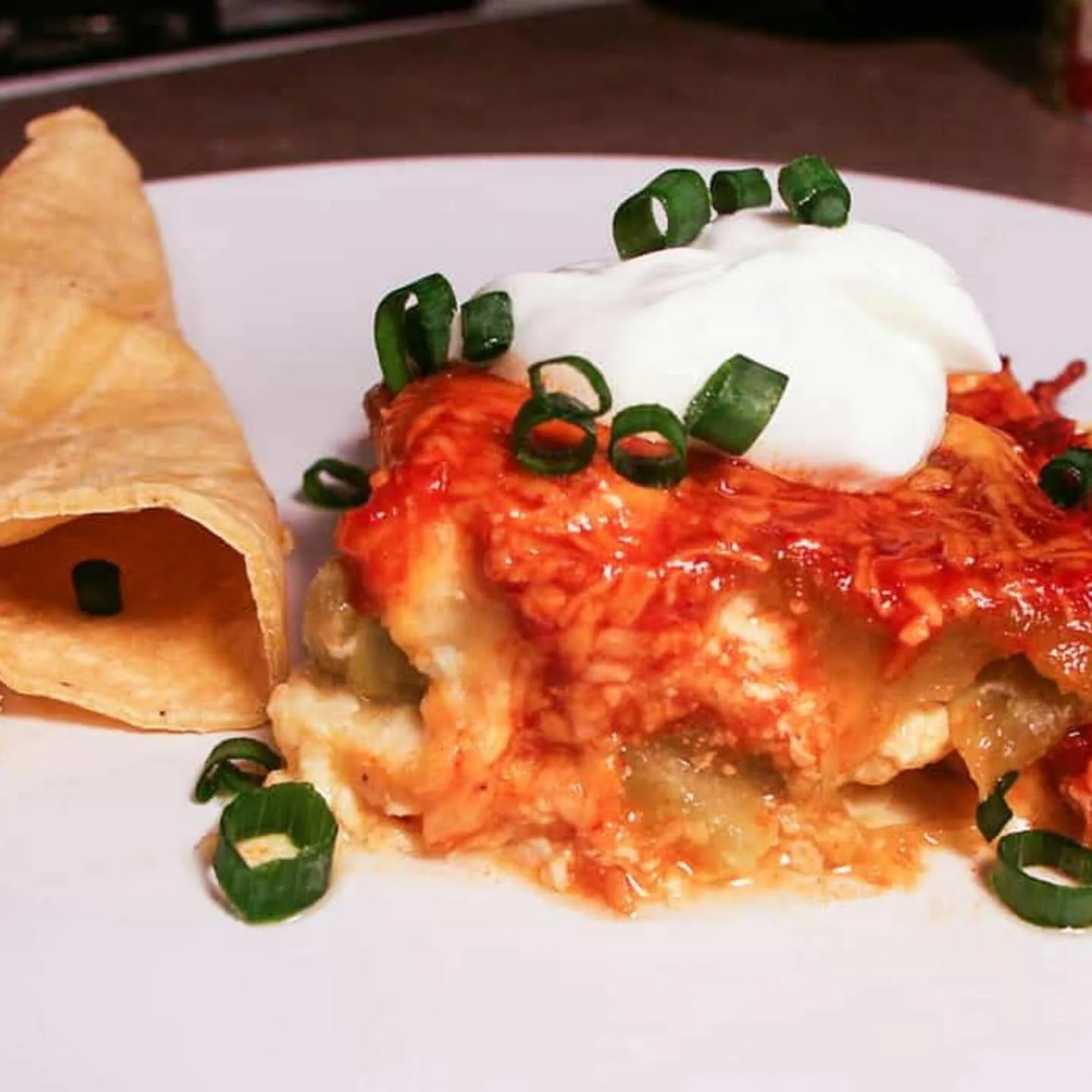 7. Chile Relleno Breakfast Casserole
Get your cooking spray and baking dish to bring flavors to your taste buds with this Mexican cuisine that can be baked and served in about 40 minutes.
The easy breakfast casserole is made with green chilies, sour cream, Monterey jack cheese, and a few others. Use green onions for garnish.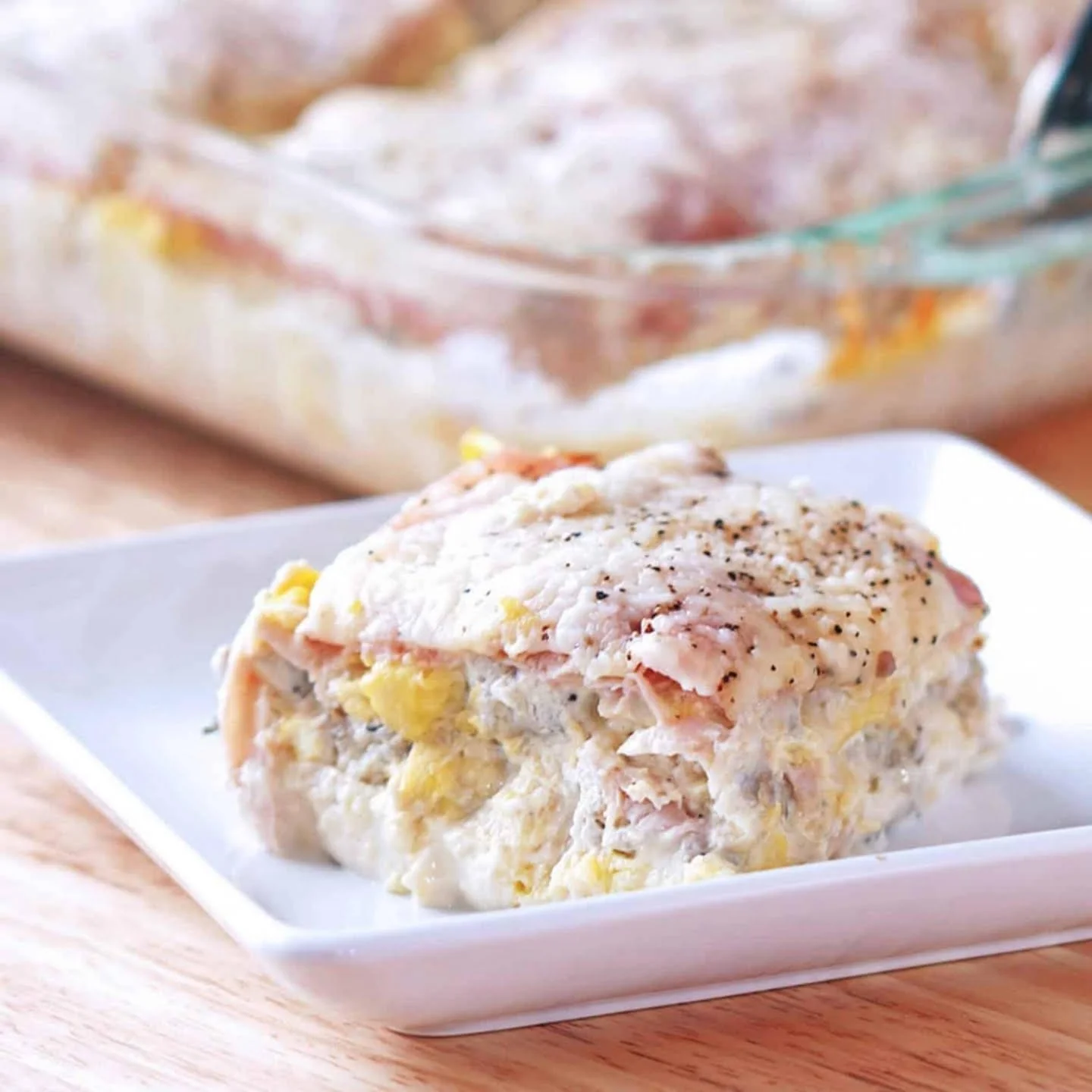 This sausage and egg casserole remains a classic among casserole recipes with the gooey deliciousness it brings to the table.
You'll need ground pork sausage, chopped ham, and over a dozen eggs to make scrambled eggs for the best casserole form.
Nothing says breakfast better than pancakes, but the baked pancake casserole is a strong contender.
It's one of the easy recipes you can make in less than 30 minutes with whatever twists you wish.
The breakfast casserole recipe includes all-purpose flour, baking soda, vanilla extract, brown sugar, and milk. Add toppings of your choice with maple syrup.
This egg casserole recipe with hash browns is perfect for breakfast and brunch with friends.
To make the casserole, you can buy frozen hashbrowns from the store and get sausage, cheddar cheese, and eggs.
Bake till it's set in the center and serve hot.
If you want a savory bread pudding-like casserole, this buttermilk french toast bake is one of the breakfast casseroles to try.
The bread used is soaked in a mixture of buttermilk, maple syrup, cinnamon, and eggs for absolutely delicious flavors.
The complete meal comes with a side of bacon and eggs.
Get your cooking spray and baking dish for this breakfast and brunch crowd pleaser with a crust of creamy cheese grits and a bacon-egg mouse topping.
The melty cheese will make every bite worth the effort in baking it.
If you're a fan of shrimp, bacon, and Andouille sausage links, this is one of the breakfast casseroles you want to have.
It has a total cook time of one hour and delivers terrific flavors in every bite.
This easy breakfast casserole is perfect for food gatherings with the array of sweet flavors you get from it.
Baking ahead of the biscuits works, and you can also use store-bought biscuits to make the casserole dish.
Bake until golden brown and serve with melted butter brushed on the biscuits.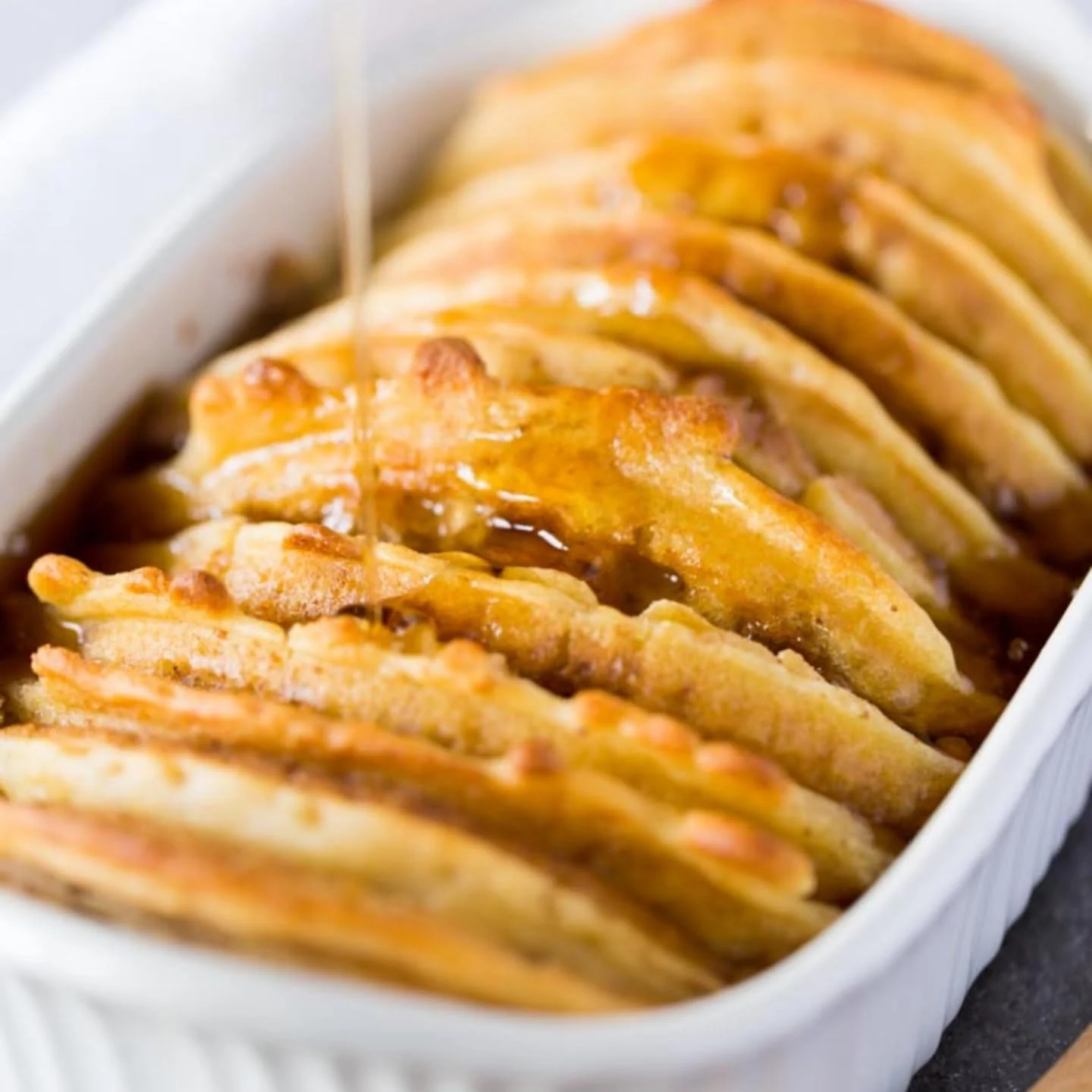 If you have already made waffles, you can readily turn them into a french toast casserole recipe with this dish.
The ingredients include eggs, milk, granulated sugar, cinnamon, vanilla extract, and waffles.
If you're looking for a dish with saturated fat, this breakfast casserole has about 13% of it.
Cinnamon rolls are delicious and can make a delicious slow cooker casserole with icing and creamy custard on its top.
The ingredients needed are minimal, and you can get the best breakfast casserole in about two hours.
Serve with maple syrup or vanilla ice cream.
There are more variants of breakfast casseroles involving french toasts, and you might fancy this one made with egg nog.
It's a dish you can make ahead during the holiday season for the family to bond and enjoy over fond memories.
French toasts are enjoyable on cold Christmas morning, and their combination with banana bread is unmatched and super delicious.
But, of course, your casserole won't be complete without toppings, and you can use caramel sauce or maple syrup.
Your choice of bread can be Italian or French bread.
This is the best breakfast casserole to have with your family and friends on holidays for its sweet and delicious flavors.
The dish is made with buttery croissants soaked in lemon cream cheese custard and topped with berries with lemon cheese cream glaze.
20. Blueberry Pancake Bake
If you're looking for breakfast, nobody can turn you down. It's the blueberry pancake bake.
Combined with the crunchy streusel and rich custard, you have a show-stopper for brunch and breakfast.
Bake till the casserole is golden brown and serve with maple syrup, powdered sugar, and extra blueberries.
Baked shredded potatoes, ground turkey, eggs, cheese, herbs, and apple sauce combine to make this delightful dish.
You can use whatever cheese you have on hand to make the meal and assemble it to bake in advance.
Serve while hot to enjoy.
Tomato and Zucchini Frittata is a gluten-free healthy breakfast casserole to make with Zucchini, vine ripe tomato,
Asiago cheese, and a few ingredients you can grab from the pantry.
The healthy and simple dish takes less than an hour to cook.
The cheesy ham is the favorite meal for several people after the holidays as a way to use up an extra ham.
The breakfast casserole is lovely when baked with noodles or pasta in a creamy cheese sauce and toasted breadcrumbs as toppings.
The Huevos Rancheros bake is a classic Mexican cuisine perfect for breakfast if you have leftover Mexican rice.
You'll get fantastic flavors from its several ingredients and have a satisfying meal for your day.
Its ingredients include Mexican rice, black beans, salsa, cheddar cheese, green onions, salt, and pepper.
Well-cooked potatoes and delicious ham are a combo you'll enjoy for days, and a delicious sauce to make a casserole makes the perfect dish for breakfast or brunch.
Serve it with chopped chives for even better flavors.
This breakfast meal is colorful, flavorful, and hearty with the ingredients that go into its preparation.
You can quickly grab these ingredients from the pantry, including large eggs, milk, bread slices, bacon slices, grape tomatoes, cheddar cheese, and seasoning salt.
The vegetable frittata can come in different versions depending on your favorite veggies.
Regardless, the dish comes out flavorful, creamy, and satisfying to whoever eats it.
You'll need unsalted butter, Yukon Gold potato, onion, thyme oregano, kosher, parsley or basil, and shredded cheese.
If you want to experiment with crepes in a casserole, this dish has the potential to be your next favorite breakfast casserole.
The texture, flavors, and nutrients packed in the dish make it a favorite on our list. The dish's ingredients include crepes, chopped mushrooms, chopped ham, cheese, cream or milk, eggs, chives or scallions, garlic, pepper, and salt.
Garnish with parsley and serve with sour cream, tomatoes, or pickles.
Potato and red pepper frittata are perfect for breakfast, brunch, lunch, and dinner.
It's excellent at food gatherings also as it combines a few ingredients to make an absolutely delicious dish.
Ingredients to add to your skillet includes cubed potatoes, onion, olive oil, parmesan cheese, eggs, milk, parsley, salt, and pepper.
This breakfast is colorful and features ingredients that typically display the colors of the festive period.
It's perfect on a Christmas morning and comes with a vegetarian option.
You can easily grab its ingredients from the pantry, refrigerate the mixture overnight, and bake it to perfection in the morning.
Pecans also make delicious meals, and this pecan pie french toast casserole is evidence of that.
It's a casserole ideal for gathering and can be put together with ingredients including peccan, heavy cream, vanilla, eggs, French bread, milk, corn syrup, and brown sugar.
We love the deliciousness of everything bagels, and you can make an even tastier dish from it with casseroles.
Get bacon, gruyere cheese, cream cheese, cream, and ground black pepper to put the fantastic meal together.
If you're seeking a tasty dish to put together with simple ingredients, this feta egg bake is your answer.
It's also a healthy option as it's filled with veggies and can be customized to your taste.
Whether for breakfast or dinner on a busy day, the cowboy recipe makes you feel in control and ready to take on the world!
You can put this dish together with recipes you can grab from the store in 40 minutes.
Do you want the flavors of eggs benedict in a casserole?
Then, get your baking dish and ingredients to make this amazing breakfast casserole.
The ingredients required to put the dish together include English muffins, Canadian-style slices of bacon, milk, eggs, salt, pepper, and hot hollandaise sauce.
Get your skillet, and throw in some potatoes, veggies, and corned beef to make his delicious breakfast casserole.
The meal takes about 45 minutes to put together; you should serve it hot and garnish with parsley if you wish.
Takeaway
These recipes make for comforting and hearty dishes on busy and lazy mornings, and they all promise to be flavorful. Try any of these breakfast casseroles today and testify to yummy comforting deliciousness!
🍳 Related Recipes
Check out my easy brioche french toast recipe which is part of my collection of sweet breakfast ideas. And these hearty meals to impress your guests.
Looking for a delicious and easy side dish casserole? Try my 30 minutes green bean casserole with homemade crispy onions.