Breakfast will never remain the same with these sweet breakfast ideas! Of course, your most important meal of the day has to be super delicious to set the right mood for your daily activities.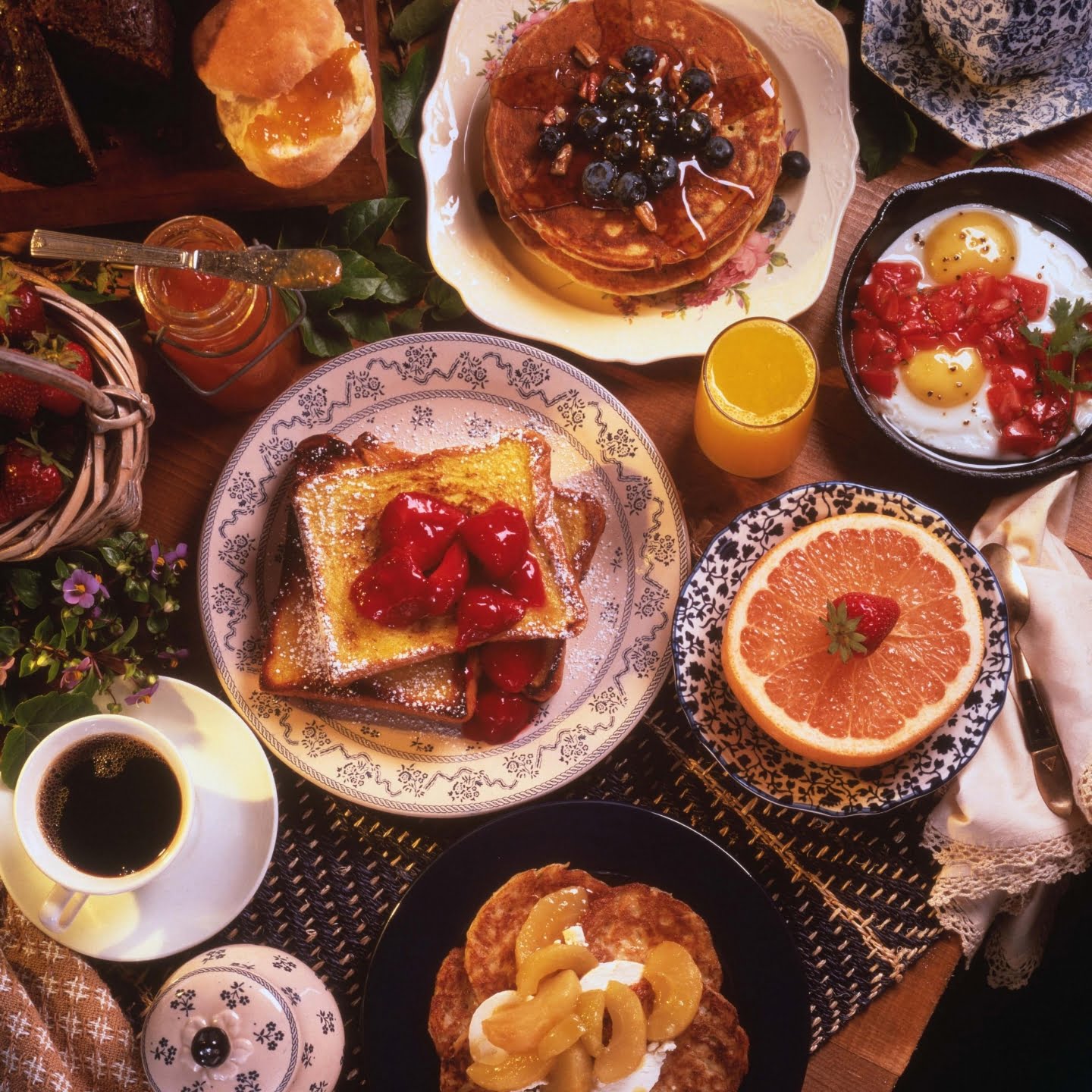 And whether you're making for yourself or your entire family, these delicious recipes have you covered for breakfast dishes at any season. Also explore my collection of best American breakfast comfort foods and my Mexican breakfast recipes collection.
Starting off the best sweet breakfast recipes is the Brioche French toast, a decadent meal that lets you indulge in the best sweet ingredients, from soft Brioche bread to warm maple syrup.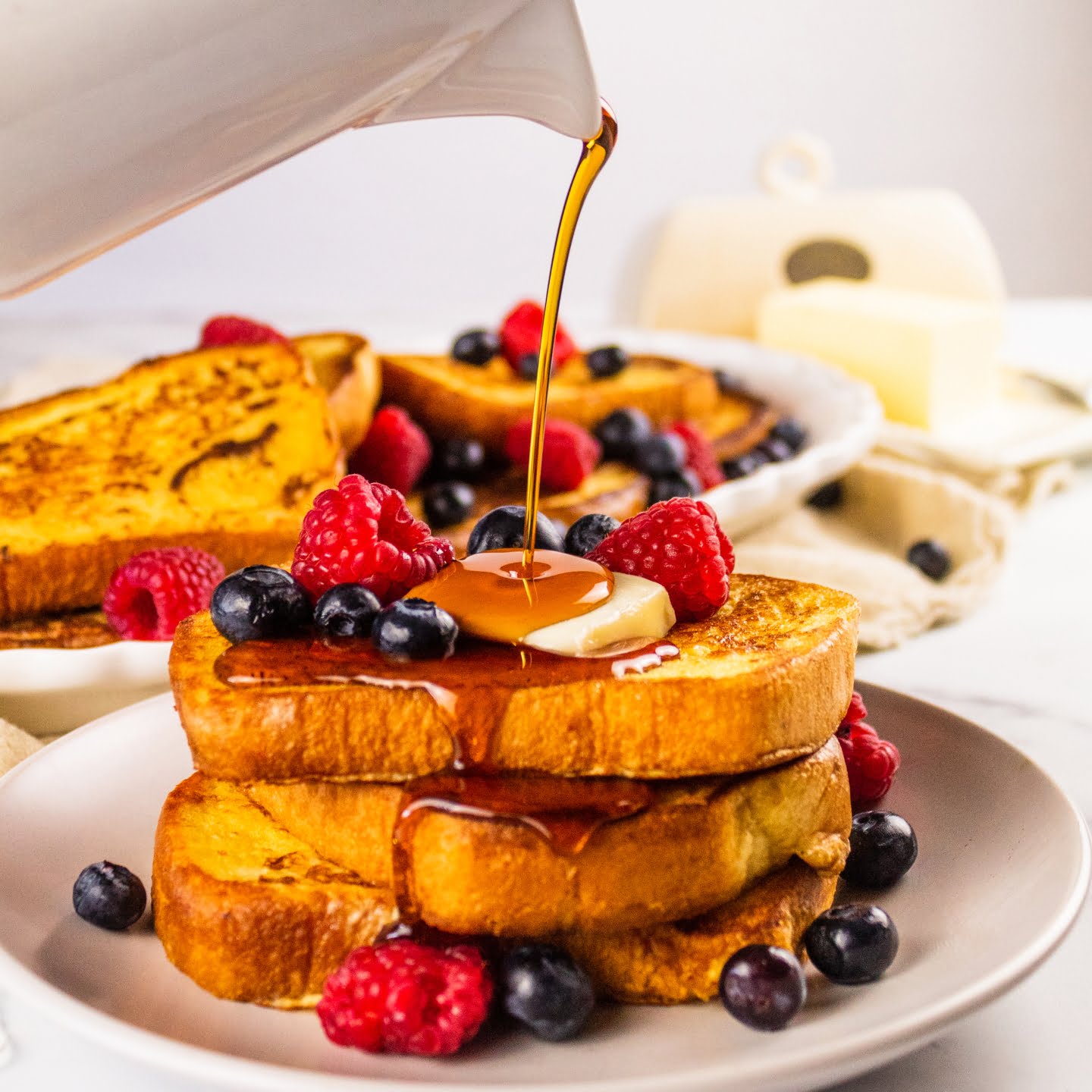 This sweet breakfast recipe is a treat for everyone who appreciates French cuisine.
The sweet taste of the dish is unmatched, combining flavors from brioche bread, sugar, milk, vanilla, and butter.
The sweet dish should be served with fresh berries and warm maple syrup. You can easily fetch all the required ingredients from your pantry to prepare in 25 minutes!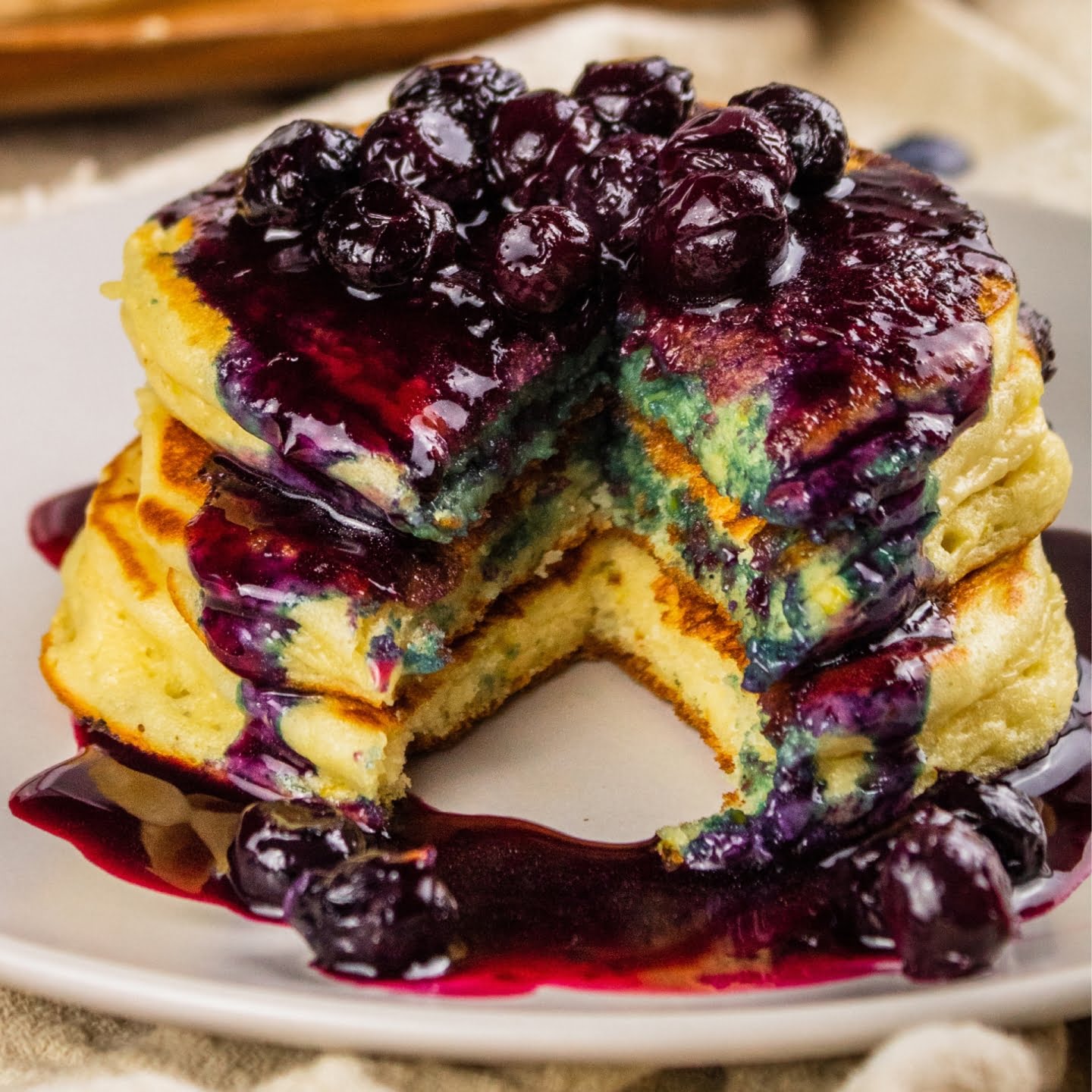 These fluffy pancakes make the light dish you want to have at the start of your day.
The easy recipe uses minimal ingredients to give you a filling breakfast you can make in 15 minutes.
Your secret ingredient in this recipe is your blueberry sauce to serve as toppings. You can have additional berries to enjoy with the warm pancakes.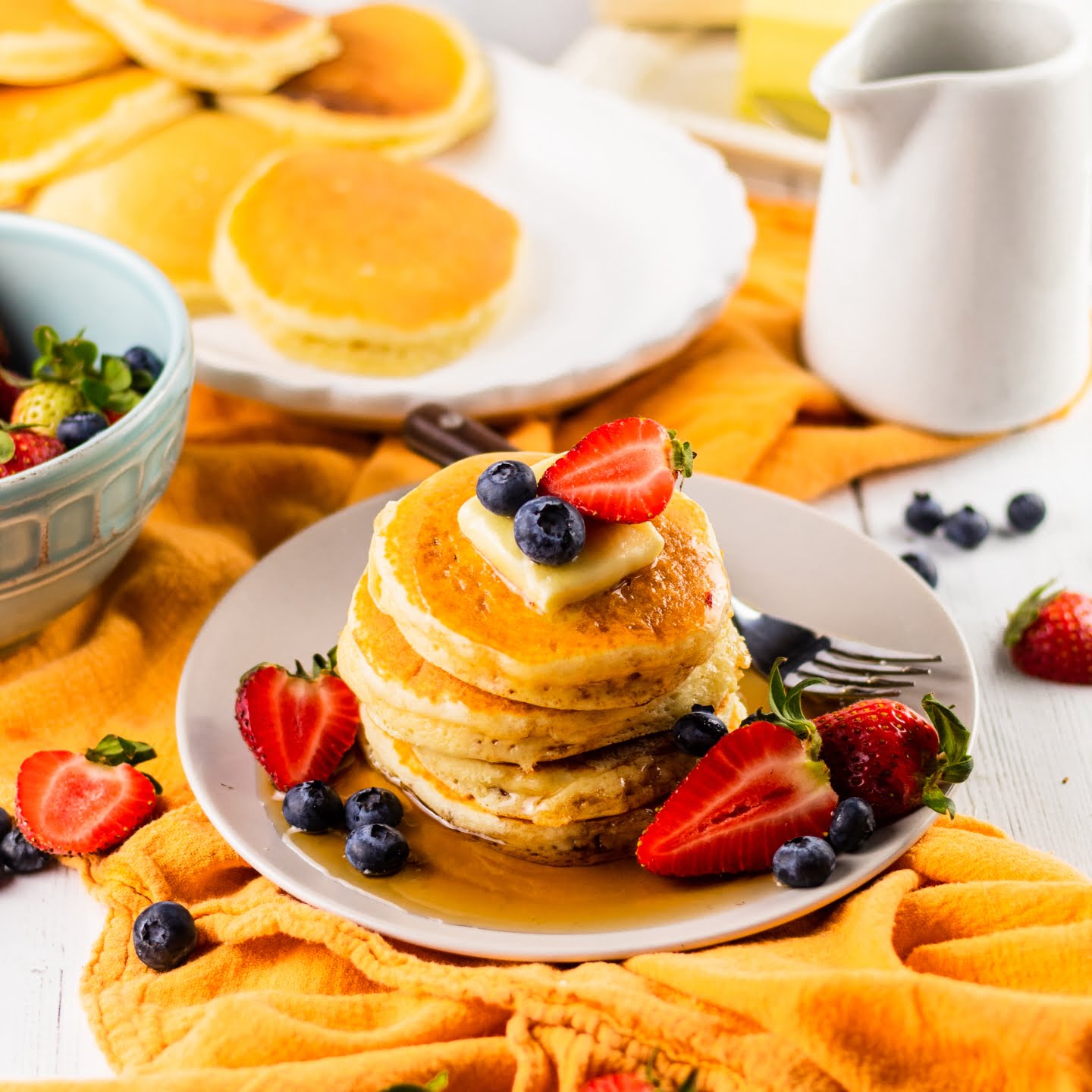 Pancakes are the ideal breakfast option for several pancakes, and you can add an interesting twist with Aunt Jemima's recipe.
What stands out with this pancake recipe is the topping of Aunt Jemima's maple syrup, butter, and fresh berries.
This will definitely satisfy that sweet tooth craving, and you can get it ready in ten minutes!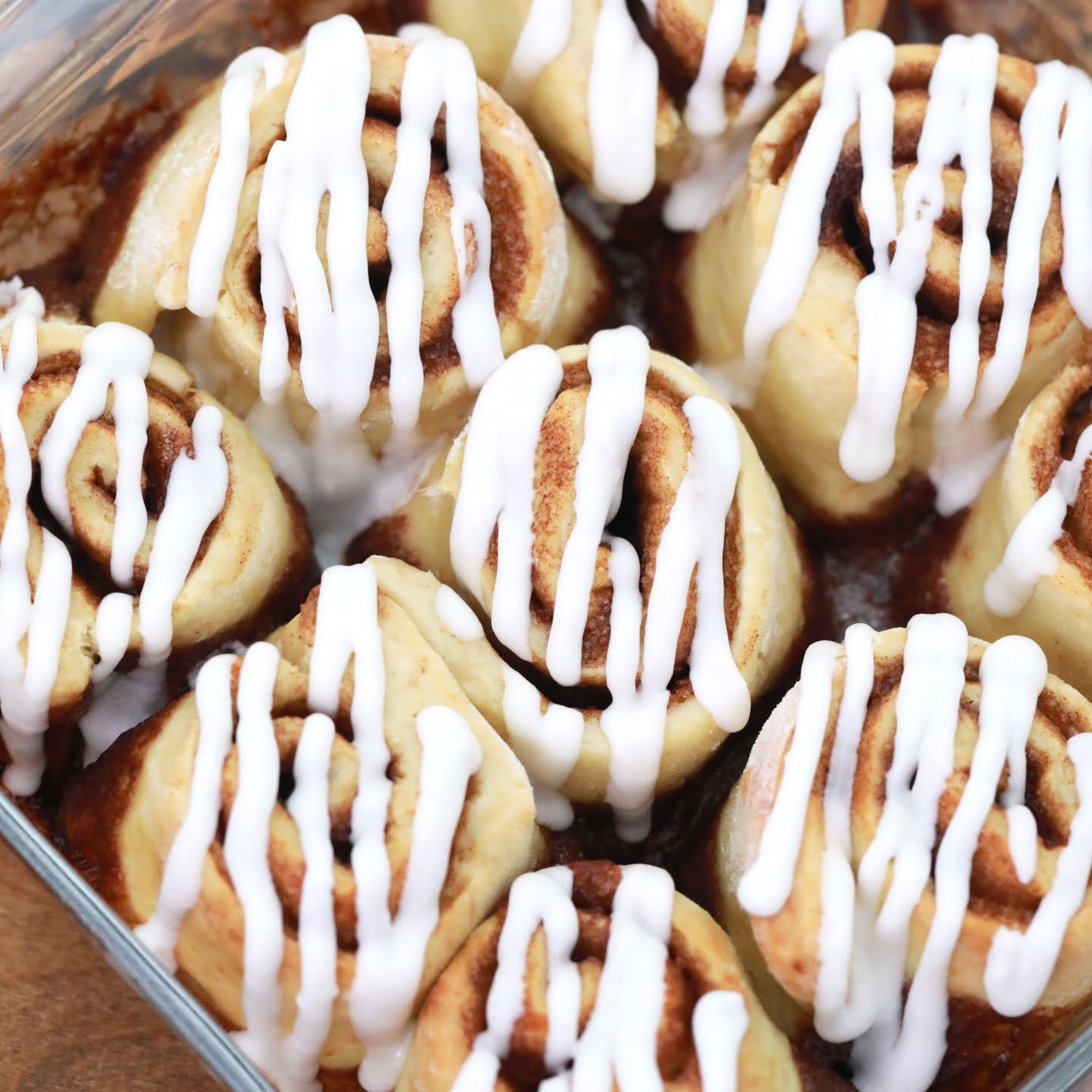 These cinnamon rolls come with delicious cream cheese frosting that satisfies you with each bite.
The fluffy and soft homemade cinnamon rolls are filled with buttery cinnamon filling (cinnamon sugar mixture of brown sugar, melted butter, and cinnamon powder).
Enjoy them with a creamy sweet vanilla frosting and set about your day!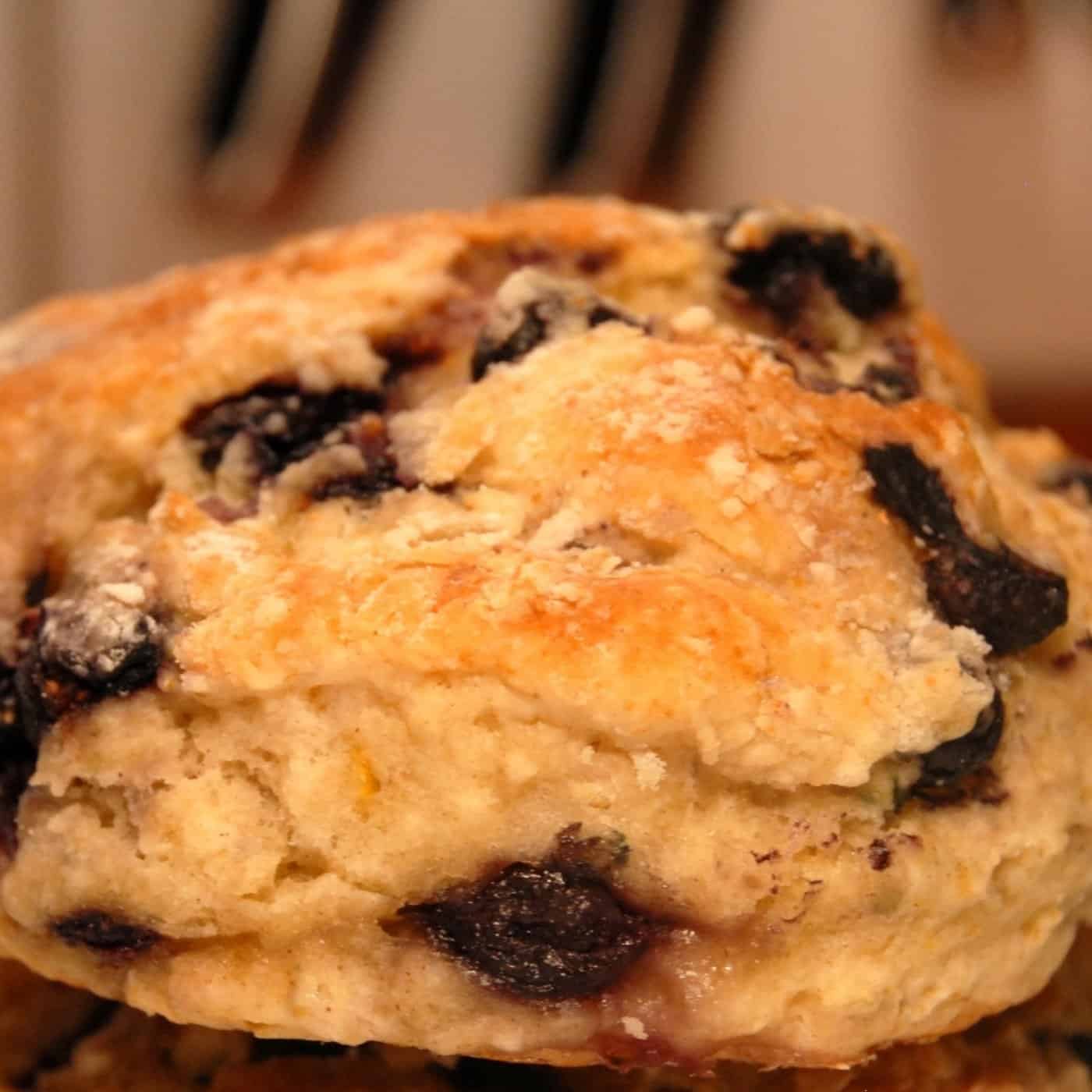 These biscuits will win smiles with the amazing flavors you get from the blend of ingredients.
It's a magical recipe of warm blueberry biscuits topped with a vanilla glaze that will satisfy your cravings with each bite.
This dish's amazing and healthy ingredients include lemon zest, sugar, buttermilk, blueberries, milk, and butter. Bake till they're golden brown, and enjoy!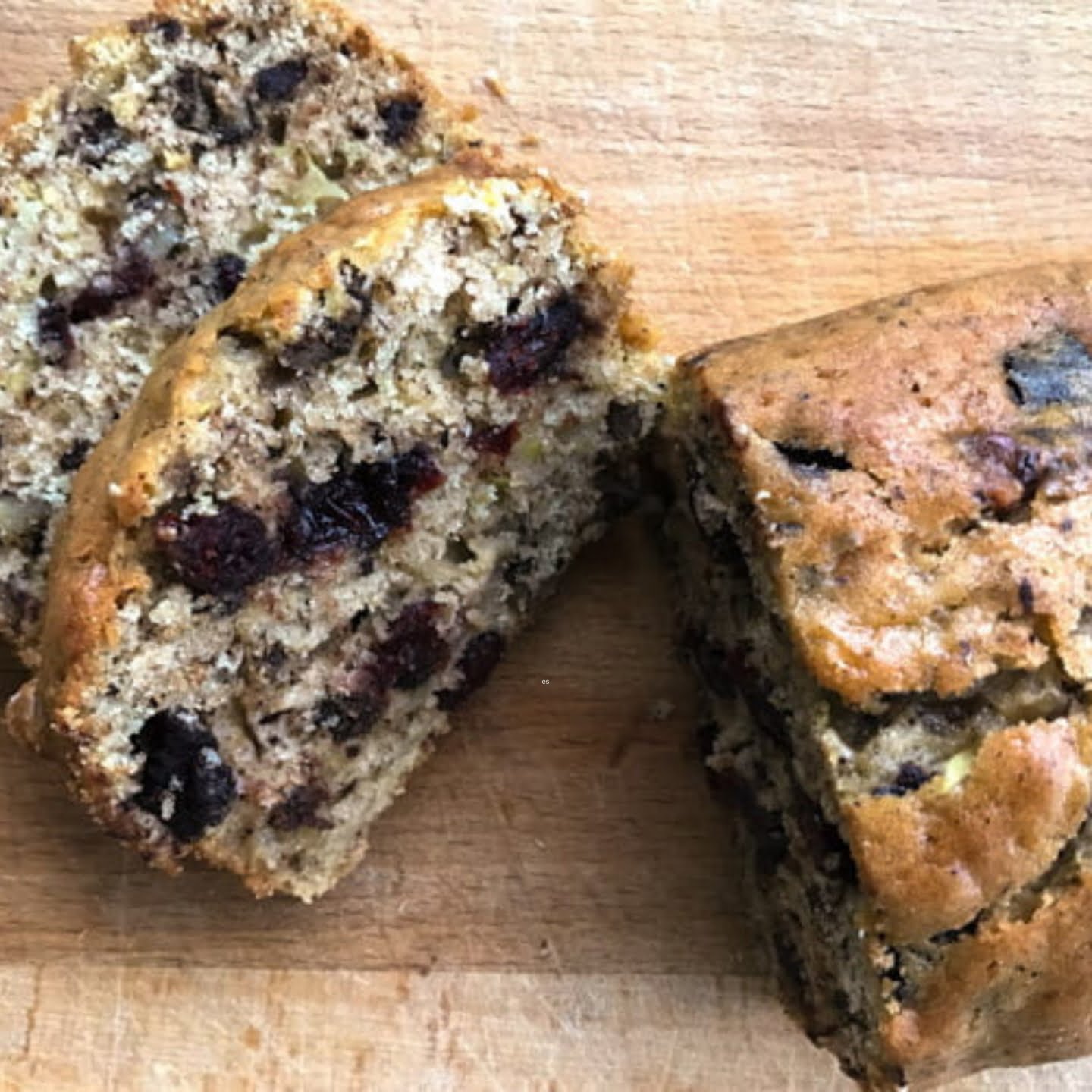 This bread recipe has some of the most amazing ingredients you can bake with bread.
These include zucchini, dried fruit, walnuts, chocolate chips, and cinnamon. It's an elaborate dish that takes up to an hour to make, but the delicious result compensates well for the efforts.
So, get your flour, baking powder, and baking soda to get started!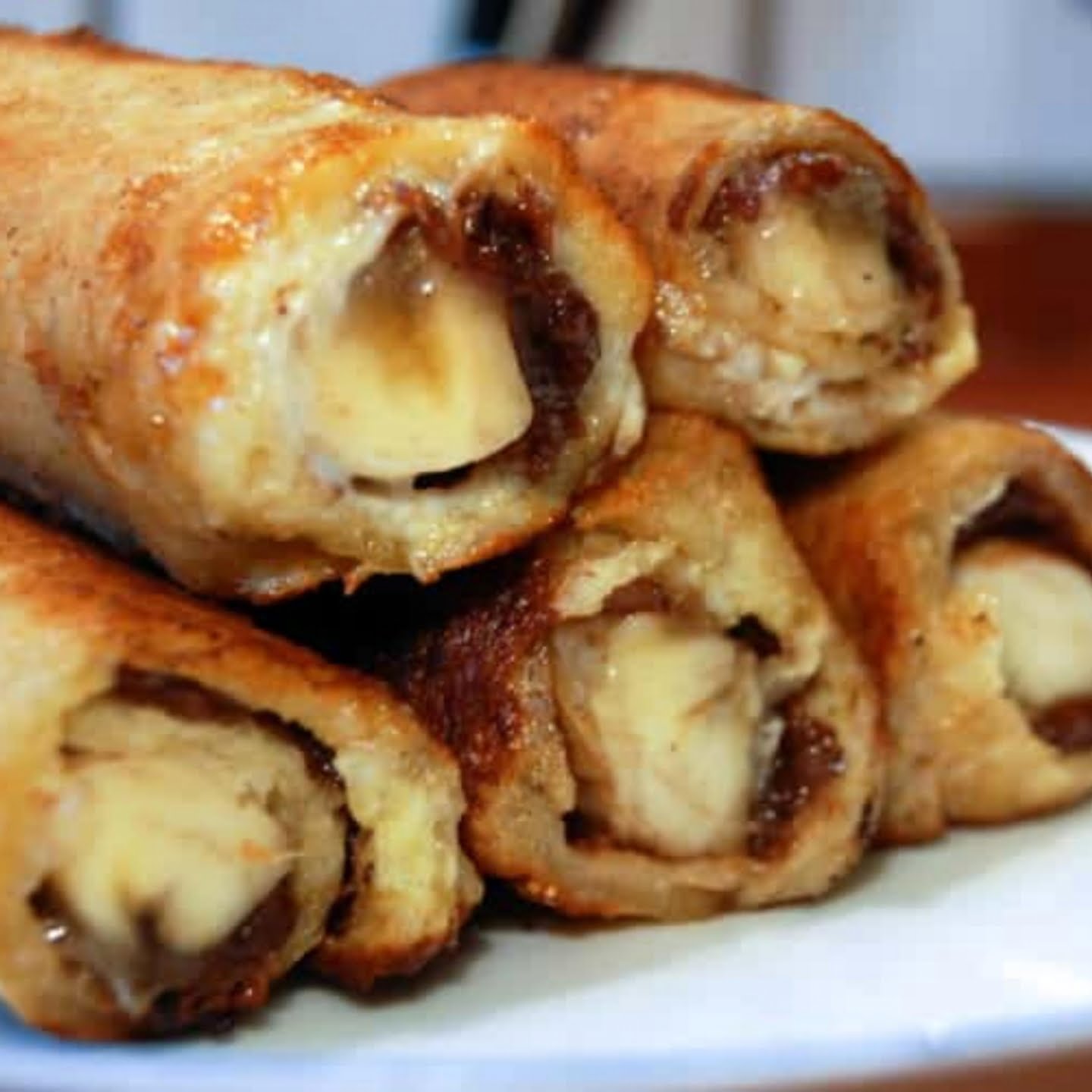 This is just what you need to make breakfast the most delicious treat you've ever made.
The tasty dish requires minimal ingredients, and you can get it ready in about 20 minutes!
Your primary ingredients include white bread, bananas, and Nutella!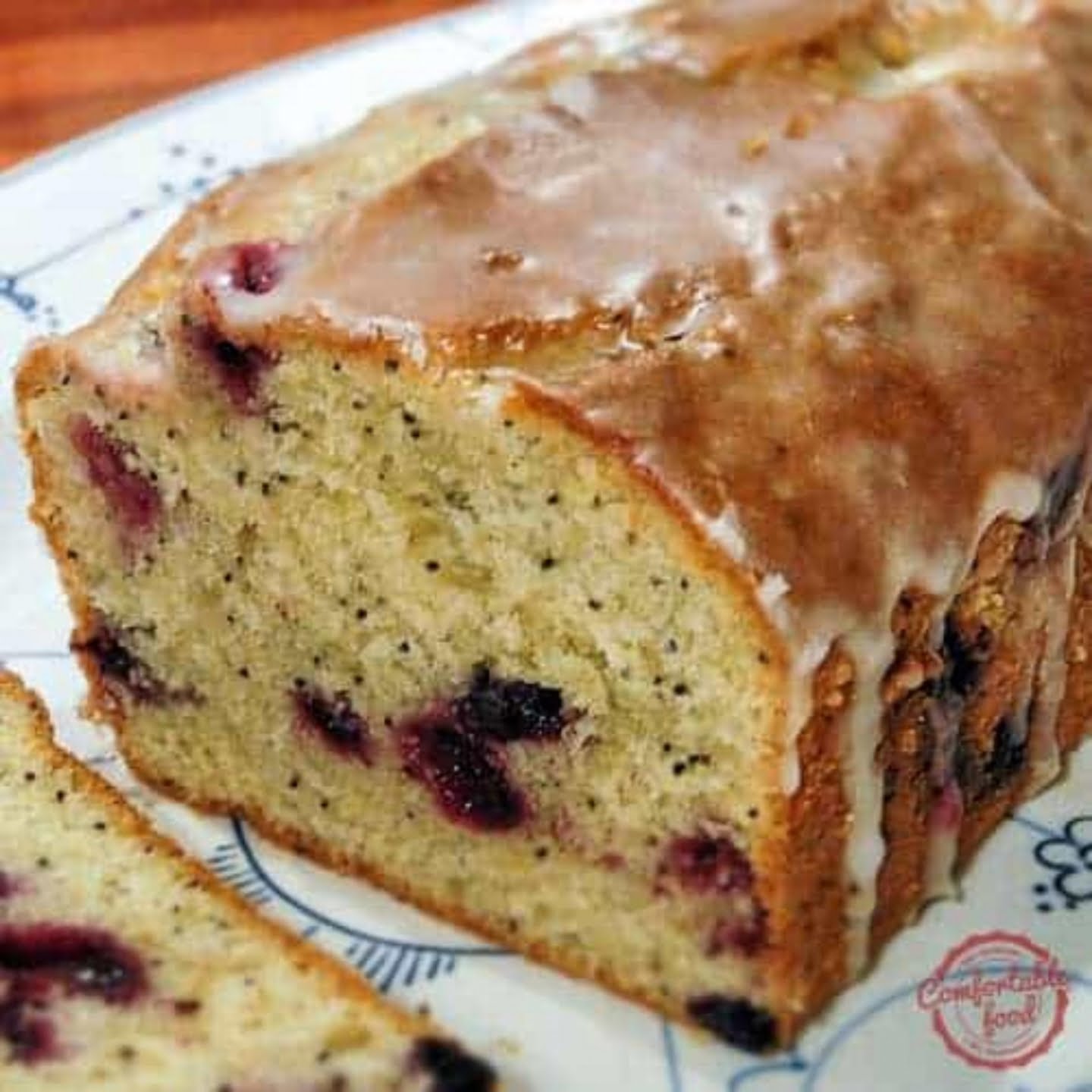 You'll primarily enjoy this as a dessert, but it can serve well as one of the easy sweet breakfast recipes to make!
It's an old Swedish recipe with lots of fresh blueberries and typical cake-making ingredients.
It's the perfect recipe to enjoy with vanilla ice cream or whipped cream, and you can get it ready in 30 minutes!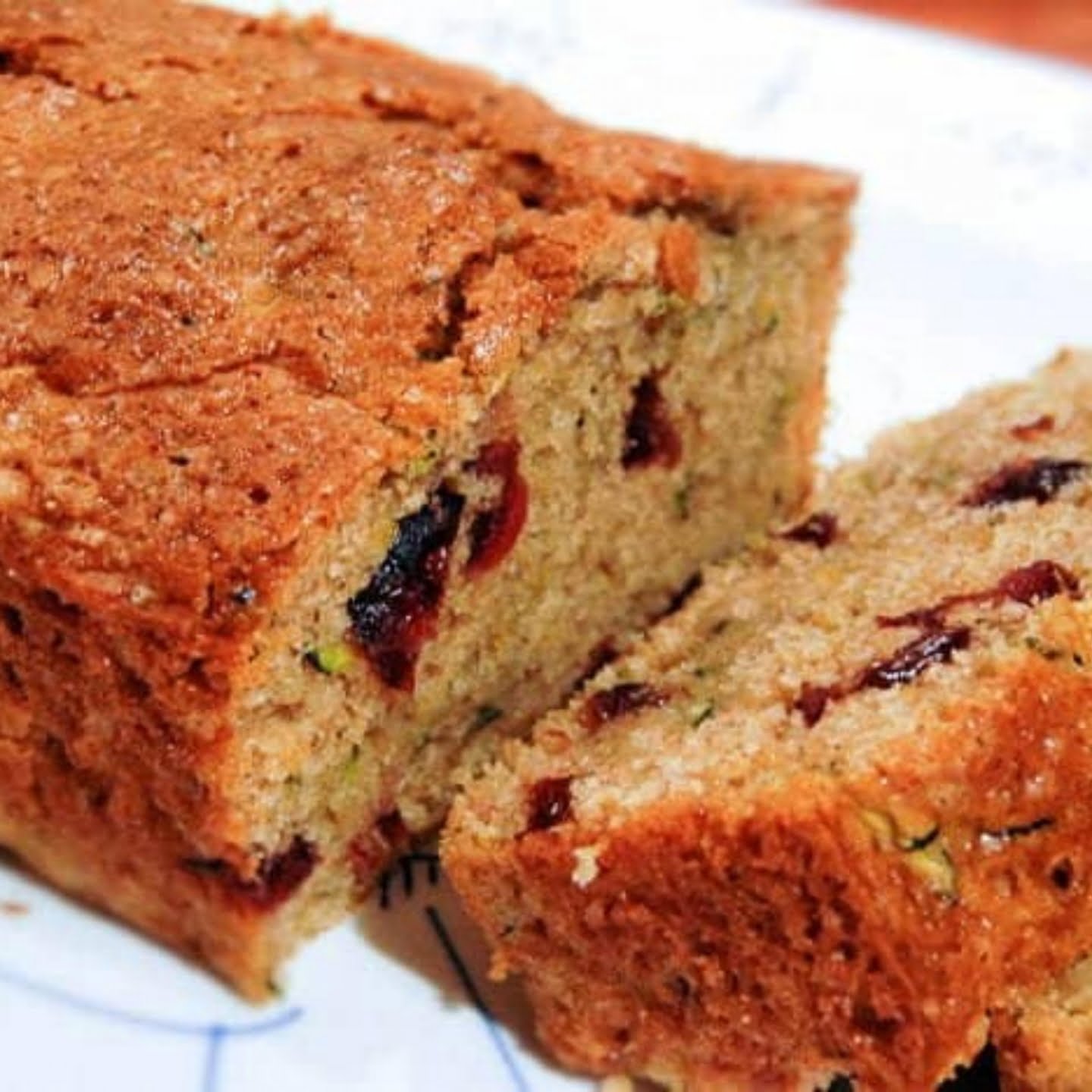 If you enjoy cranberry orange, the bursting flavor of it in this Zucchini bread will make for a wonderful breakfast.
It's an absolutely enjoyable bread to make with minimal ingredients, and you can serve it with pancakes or egg muffins.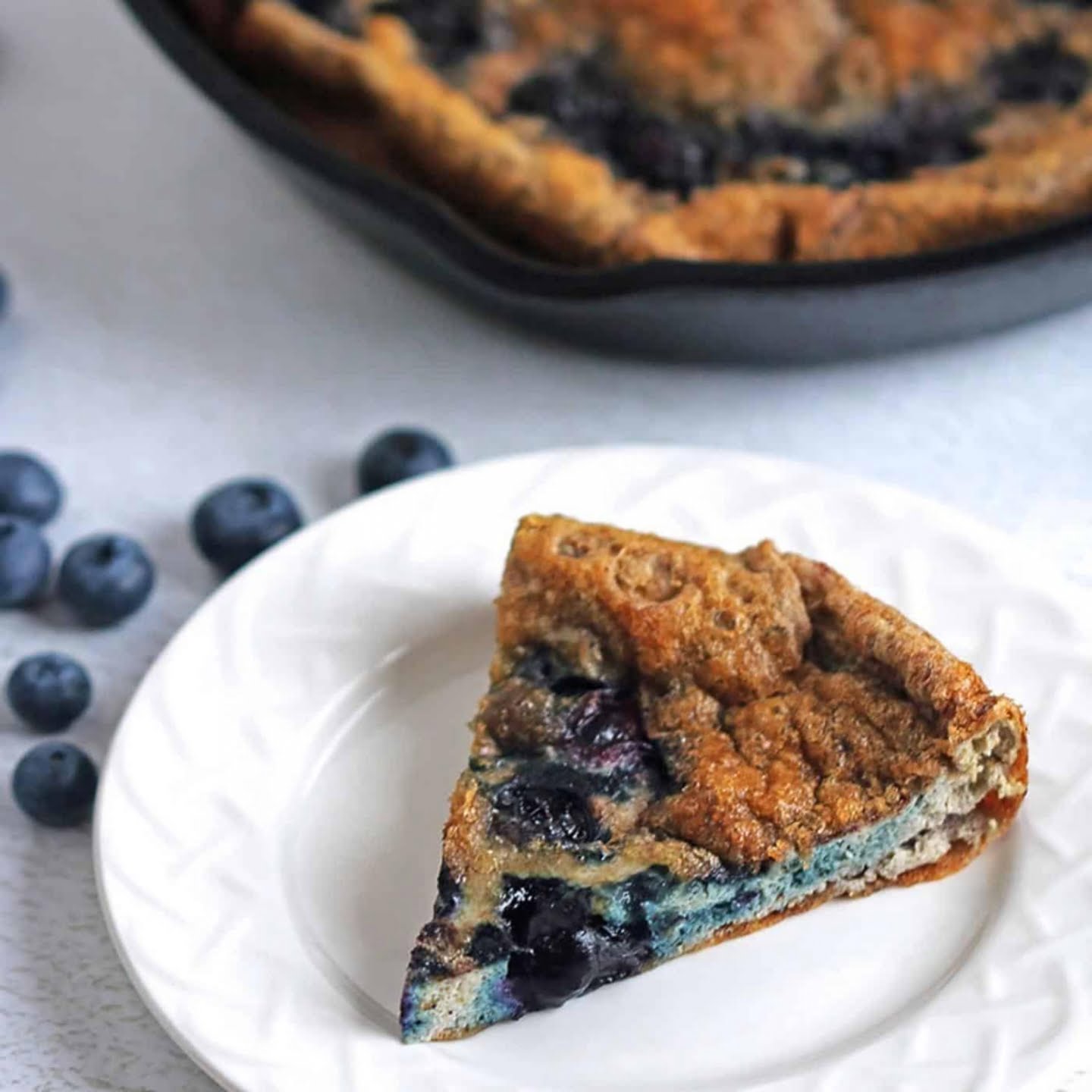 The blueberry strata is a flavorful, soft, low-carb breakfast dish that satisfies you and prepares you for the day!
It's one of the sweet breakfast dishes that require only six ingredients and takes less than 25 minutes to put together.
Allow it to cool slightly before serving!
This is a favorite recipe of several families, and that doesn't come as a surprise with the delicious flavors of this dish.
The fluffy pancakes are made with mini chocolate chips, buttermilk, eggs, vanilla extract, granulated sugar, and a few other ingredients.
Serve them hot with fresh blueberries and maple syrup!
If you're wondering what to have for breakfast on a Sunday, these Bisquick cinnamon rolls will serve excellently.
But, of course, if you didn't have a Bisquick cinnamon roll, you could use your homemade biscuit mix.
The spectacular ingredients for this recipe include chopped pecans, cinnamon, brown sugar, and Bisquick mix.
Have you got pumpkin leftovers from the holidays? Mix it with your pancake ingredients with spices to make this delicious breakfast!
These pumpkin pancakes are ideal during fall, and you'll have no leftovers when you serve them with butter and syrup.
Ensure not to over-mix your batter, or else you won't get the desired fluffy result.
You can make this amazingly delicious French toast casserole overnight, giving you the sweetest flavors to start your day with.
This breakfast dish is a combination of sourdough bread layered with an egg mixture and finished with cinnamon sugar as toppings.
Bake it to your desired texture and serve warm! If you love this casserole, you'll enjoy this hearty breakfast casserole with bacon.
This is another decadent meal you'll absolutely love with its fantastic flavors from bananas.
The cream cheese seals the deal with the deliciousness, and you prepare this dish in less than 40 minutes.
In case of leftovers, store them in an airtight container and keep them in the fridge.
Nothing beats this bread pudding with the array of ingredients that go into it to make a savory dish.
This breakfast bread pudding uses ingredients such as loaf bread, Gruyere cheese, garlic, bacon, heavy cream, milk, spinach, salt, and pepper.
Bake and stir till your pudding is cooked through. These hearty breakfast casserole recipes give you the best casserole recipes to start your day!
If you want that extra boost to get your day started, this breakfast smoothie has all the nutrients to keep you filled through the day.
So get your high-speed blender, gather your ingredients, and have a smoothie to go in 10 minutes!
Your primary ingredients include protein powder, banana, blueberries, rolled oats, and almond butter.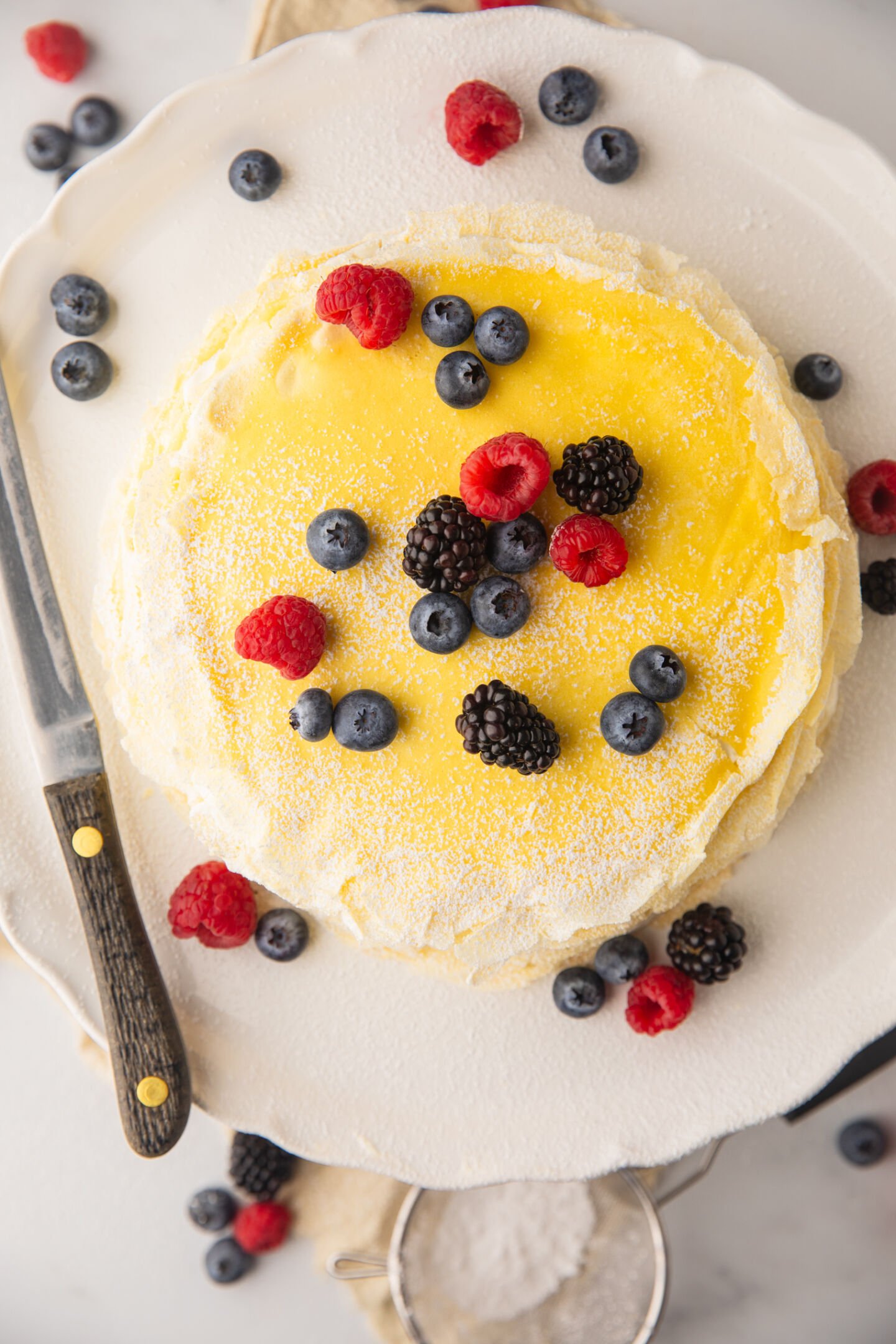 Crepes are a treat you'll love and will get the cheer going from the first bite.
It's one of the super simple sweet breakfast recipes, requiring only six ingredients.
Sprinkle powdered sugar and fresh fruits over your crepes and serve warm to enjoy!
Coffee cake has been a favorite to many coffee lovers for years, and understandably so for its amazing flavors.
This coffee cake is rich and moist and gives you slightly tangy flavors from the addition of buttermilk and Greek yogurt!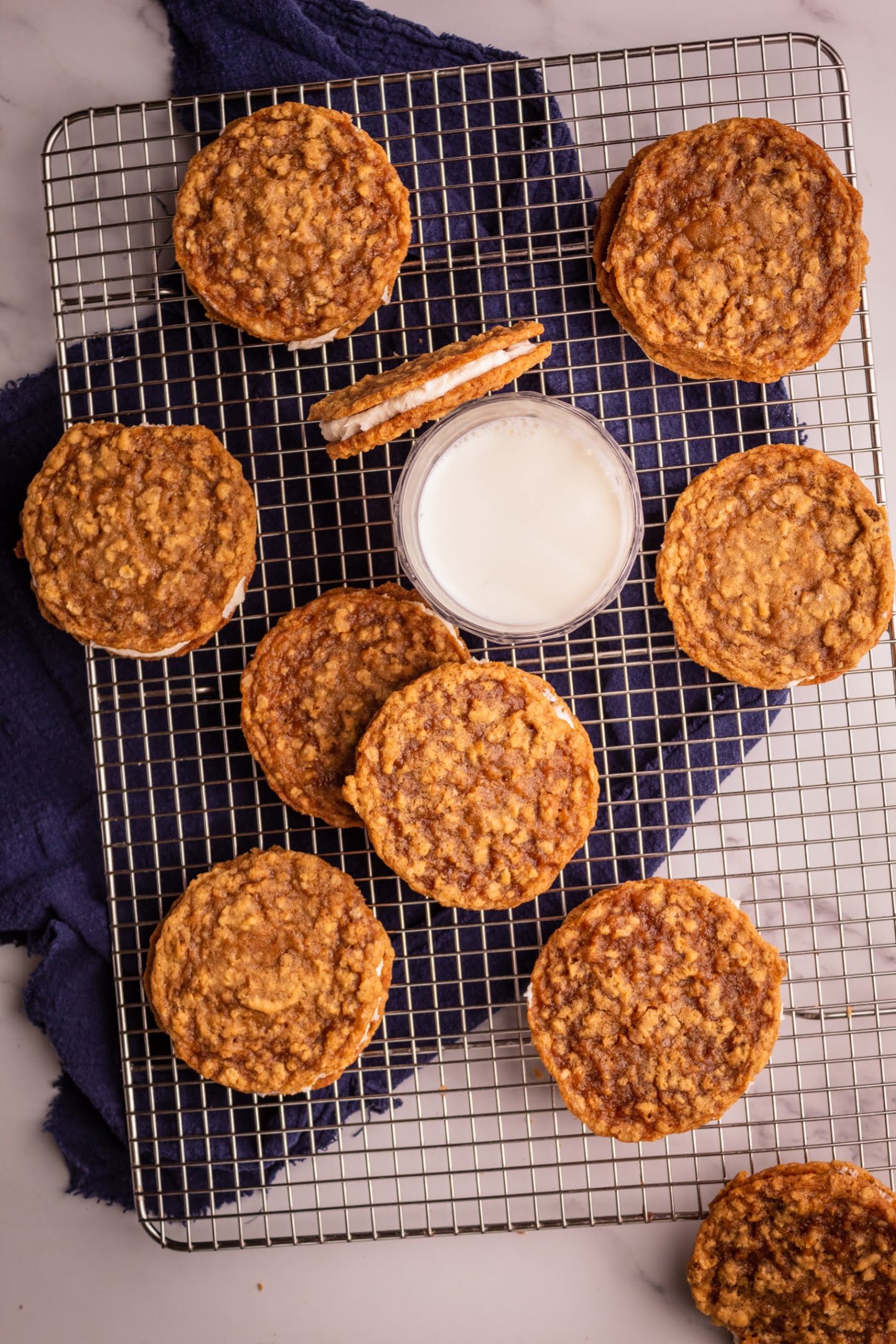 These oatmeal cream pies are amazingly delicious to give you a sweet breakfast dish.
The recipe is flexible as it accommodates an array of add-ins, such as, raisins, blueberries, dark chocolate chips, and chopped walnuts.
More cookies ideas? Check out my easy ginger sandwich cookies recipe.
This recipe requires no cooking, and it packs a load of nutrients from its great selection of ingredients.
Soak your oats in milk overnight to soften them enough to eat, and experiment with fresh fruits of your choice, including strawberries, raspberries, etc.
You can also top it with nut butter, spices, dried fruit, and seeds of your choice to enjoy!
Waffles are a classic breakfast recipe with different twists and flavors. However, this recipe keeps it simple, fluffy, and with the best toppings to give you an amazing breakfast.
So, get your waffle iron, all-purpose flour, unsalted butter, vanilla extract, and baking powder to get started.
Serve with toppings of your choice!
This is the ultimate definition of a sweet treat for breakfast, incorporating delicious flavors from the blueberry sauce, honey whipped cream, and crispy golden-brown crepes.
It's super simple to prepare, and you can have the sweetest breakfast ready to go in less than 45 minutes!
These are also known as chocolate croissants, giving you the greatest flavors from a stick of warm chocolate wrapped in croissant pastry.
The recipe is quite easy, requiring only puff pastry, sugar, and dark chocolate chips.
Cool them on your baking sheet before serving.
This is a rich, fiber-filled breakfast option with an amazing taste and texture to serve a satisfying breakfast.
The carrot cake oatmeal combines ingredients, including shredded carrots, raisins, toasted walnuts, grain oats, and warm spices.
Try this recipe today, and it'll be your go-to breakfast meal!
You'll love this almond rice pudding as dessert or breakfast, and it's fairly inexpensive to put together.
The dish takes up to 2hours to make, but you'll love the result combining different flavors from your ingredients.
Serve cold or warm, and enjoy!
If you've heard about Acai superfood before, you know it's the energy-packed food you need to start your day.
Acai is essentially a thick smoothie packed with nutrients that you can enjoy with a load of toppings.
Top with honey, banana, granola, and berries.
This chia seed pudding recipe takes almond milk, orange zest, chia seeds, vanilla extract, and toppings of your choice.
It's a super-quick, sweet breakfast recipe that requires no cooking and will be ready to eat in 10 minutes.
Top with banana, berries, or chopped nuts!
This coffee smoothie is one of the sweet breakfast recipes you'll easily fall in love with, incorporating simple ingredients and natural sweeteners.
These ingredients include coffee ice cubes, frozen bananas, dates, almond butter and milk, vanilla extract, and desired toppings.
There's no way you will be disappointed with the combination of flavors in this sweet breakfast recipe.
It's a favorite recipe for many and requires a few ingredients and about 20 minutes of cooking.
If you want to make some more deliciousness, try these comforting recipes to bake today!
This recipe lets you explore another crepes option with the addition of strawberries.
Get your batter right with your blender, and have this breakfast meal ready to eat in about 10 minutes.
Slice your fresh strawberries and dust them with icing sugar to enjoy!
These healthy granola bars are packed with fiber, protein, and several other nutrients to give you the needed boost for your day!
They're absolutely filling, and you'll love these bars from the first bite to the last.
In case of extras, store them in an airtight container and keep them in the freezer.
Parfaits are always an excellent choice for a breakfast meal, and this blueberry banana parfait will definitely make your day!
Get vanilla Greek yogurt, blueberries, banana, chia seeds, oats, and almond milk to assemble.
Serve chilled, and enjoy!
Pumpkin bread is the ideal breakfast staple for the fall season.
It's made super-most and packed with seasonings to give you the best satisfactory breakfast you can ask for.
Bake till it's well-cooked through and allow to cool before slicing.
Whether you want it as a dessert or a special breakfast for the whole family, this S'mores French toast will make an excellent choice.
It gives you flavors of marshmallows, chocolate, and Graham cracker crumbs.
Apple and cinnamon in oatmeal is a combination that can't go wrong, and it can easily become your favorite go-to breakfast meal.
It's super simple to make, and you can add extra milk to enjoy!
For more ideas check out my collection of best cinnamon toast crunch recipes.
Sweet Breakfast Takeaway
With these sweet breakfast recipes, you have multiple options to give yourself and your family a treat to start the day. Share these recipes with your family and friends, and have a wholesome time creating breakfast magic! See these gooey Panini recipes for the best crispy delicious panini sandwiches!
🍳 Related Breakfast Recipes
Check out these hearty and cozy recipes to make in your next meals. Including my oatmeal cream pie recipe ready in 30 minute!
If you are looking for more dough inspiration recipes check out my phyllo dough recipes collection with the easiest recipes to make for your family. And my homemade fried dough recipe ready in just 15 minutes!
Love this breakfast recipe? Please leave a 5-star 🌟rating in the recipe card below and/or a review in the comments section further down the page.

Try one of my comfort breakfast recipes for your next family meal! And if you have any questions, I'm here to help!