Whether you're a beginner or a seasoned pro, these 40 fun things to bake at home are super easy to make and will have you cooking up some tasty treats for your family in no time.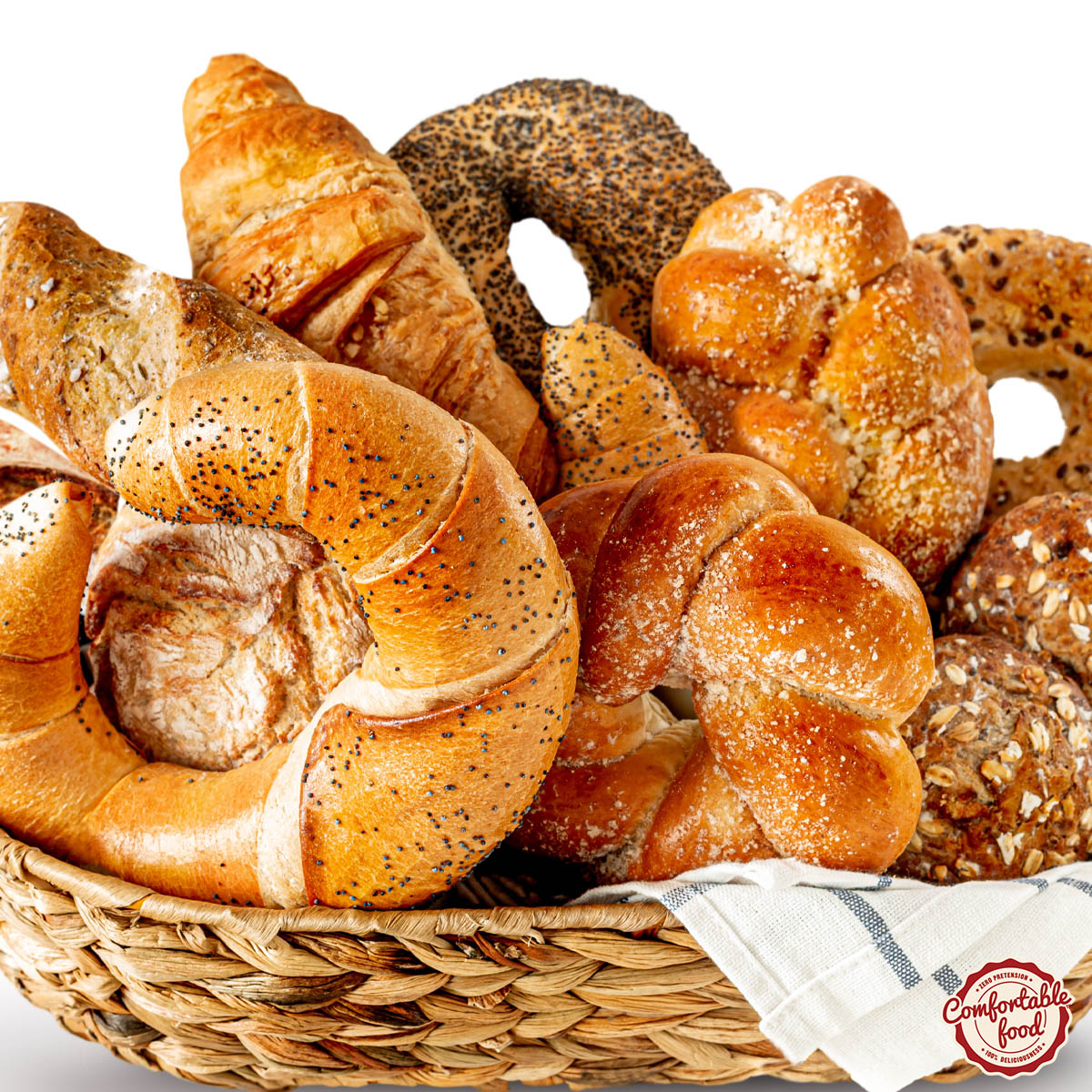 Baking is a fun and delicious way to spend time with friends and family.
There are so many different things that you can bake, from cakes and cookies to pies and bread. There's always something new to learn when it comes to baking.
And this list of comforting things to bake is curated with delicious recipes in mind that are easy to make and that's sure to keep your whole fam happy.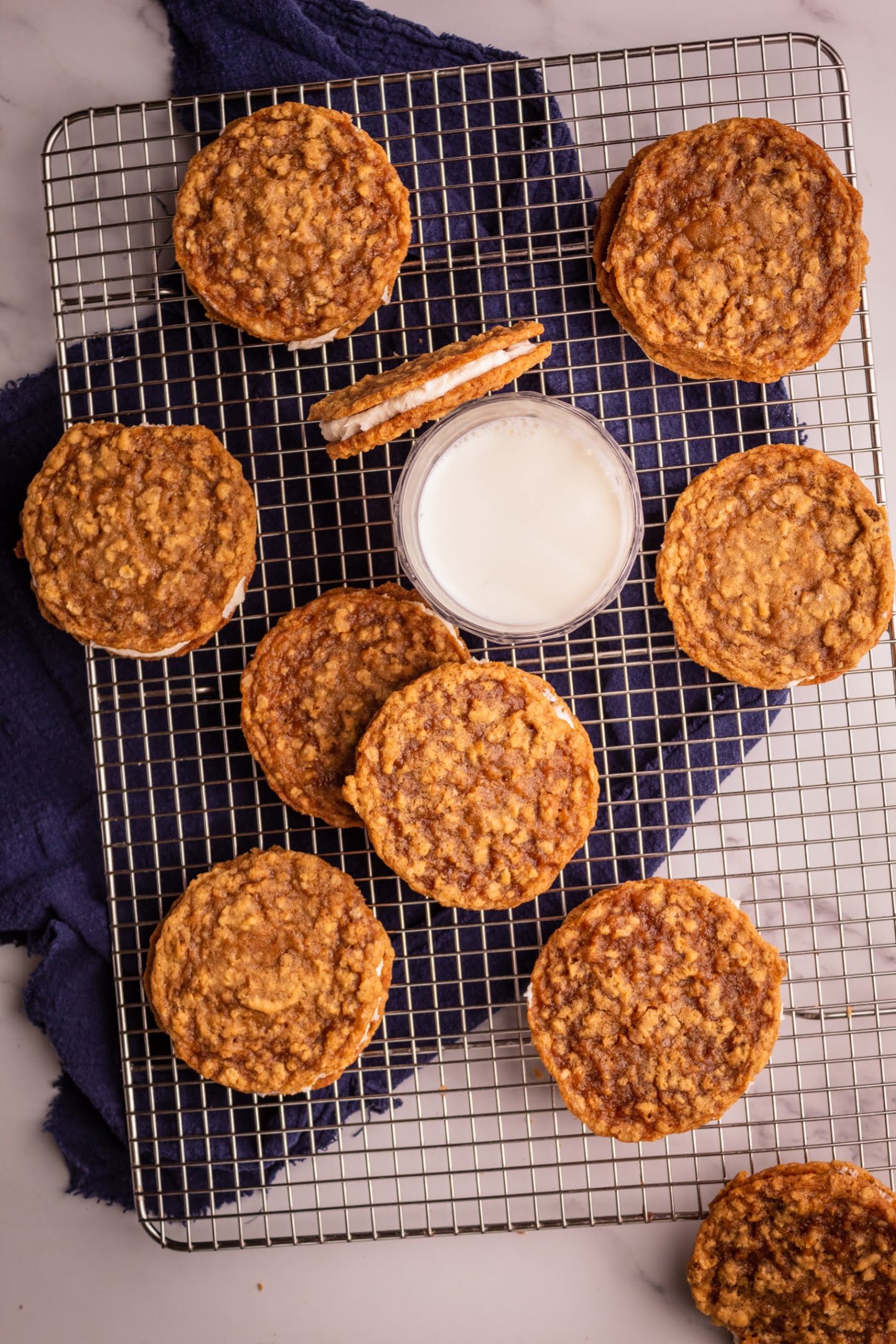 These oatmeal cream pies has an amazing texture, the molasses, cinnamon, and vanilla extract give them a delicious flavor and they pair perfectly with a glass of milk.
These cookies are sure to be a hit with kids and adults alike!
If you're looking for easy and fun things to bake for a party these oatmeal cream pies are a perfect choice.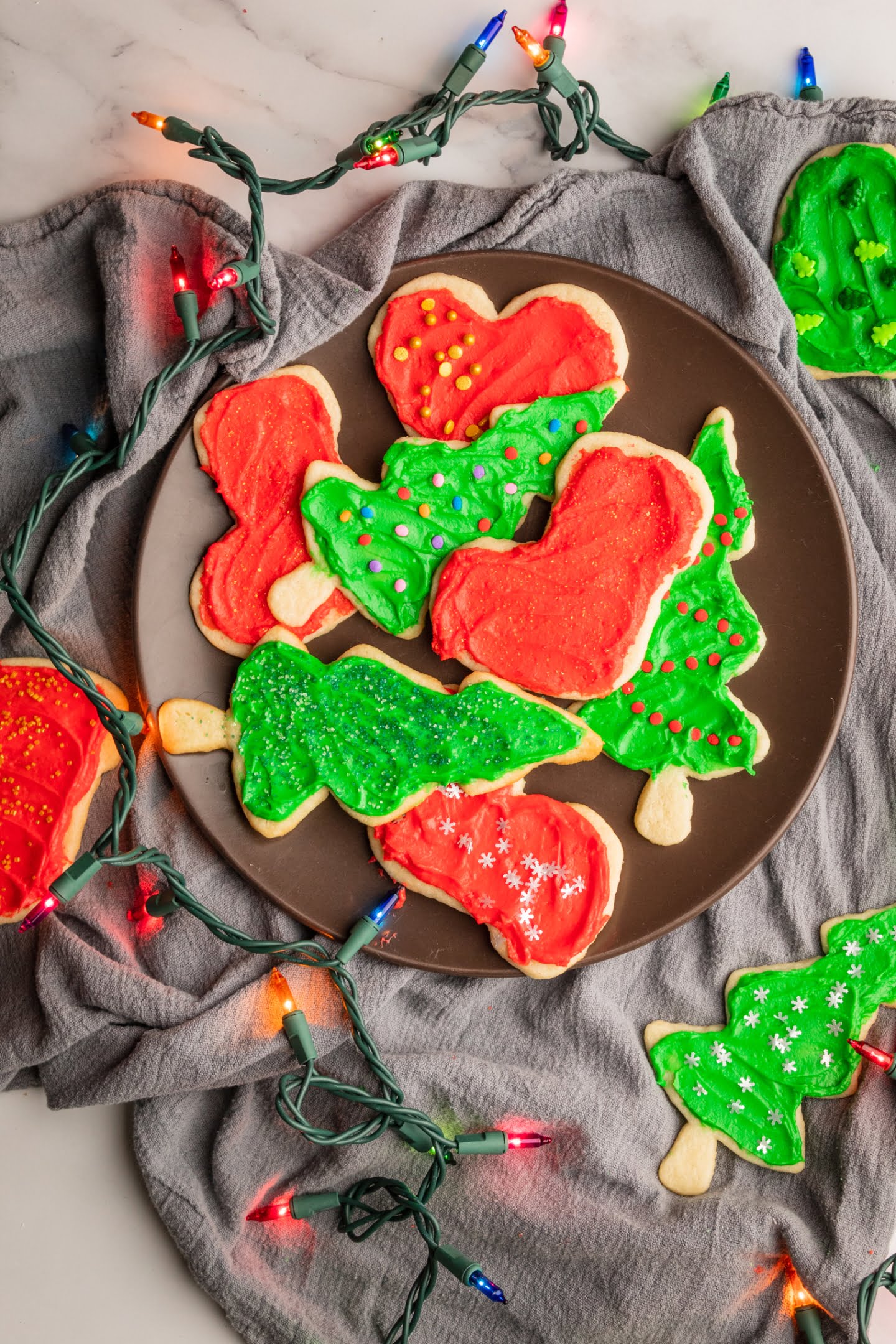 I absolutely love making homemade sugar cookies because it is a great baking activity to get your kids involved and entertained.
These fun sugar cookies are sure to be a hit with the whole family and satisfy your sweet tooth.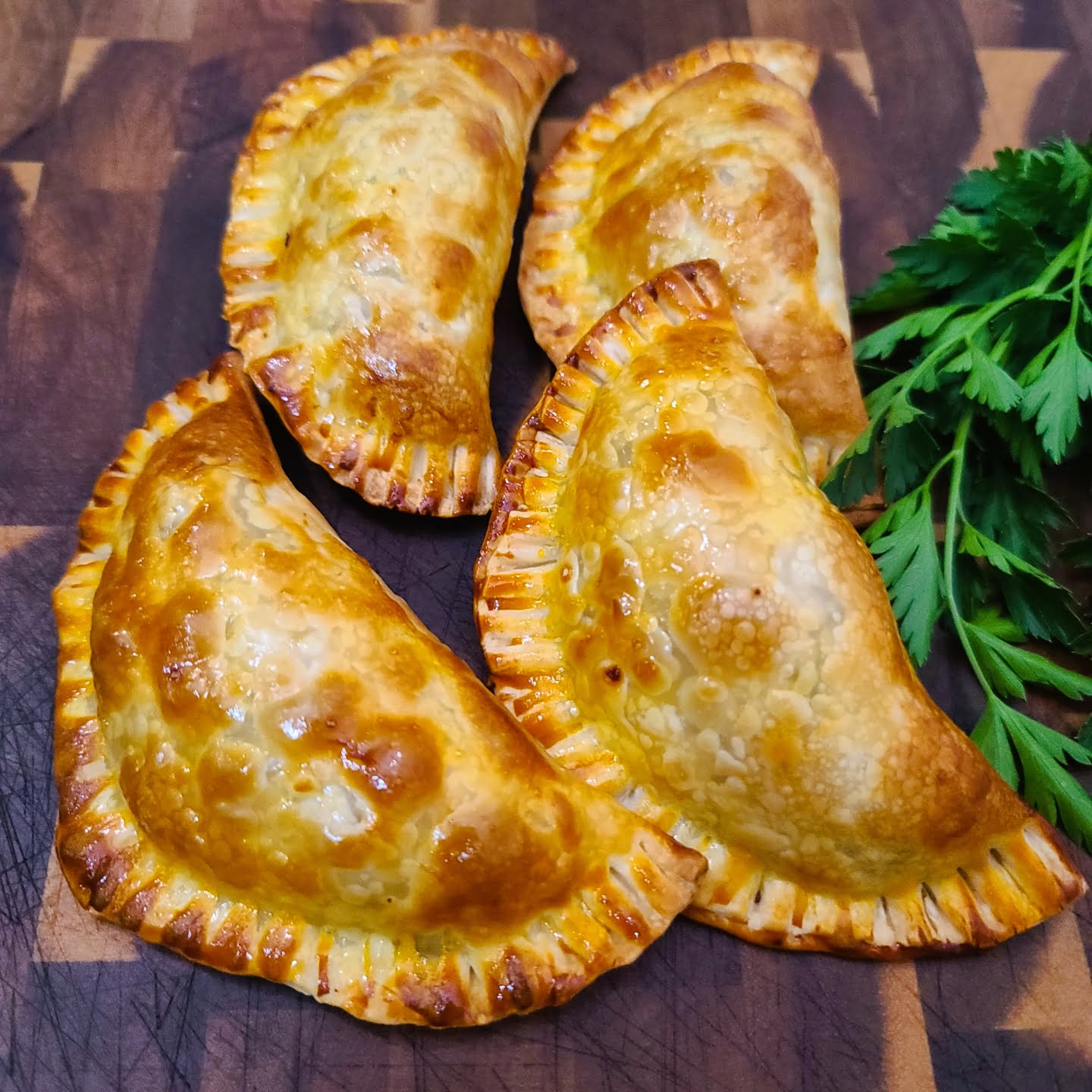 First on the list of fun things to bake is these beef empanadas are packed with flavor and easy to make. The filling is made with a delicious ground beef mixture of boiled eggs, onion, garlic, and jalapeno pepper.
The filling is placed in the middle of each circle, and the dough is then sealed and crimped. The empanadas are then brushed with egg yolk and baked until golden brown.
These beef empanadas are the perfect party food. They're flavorful, easy to eat, and can be made ahead of time. If you're looking for a new recipe to try, this is it!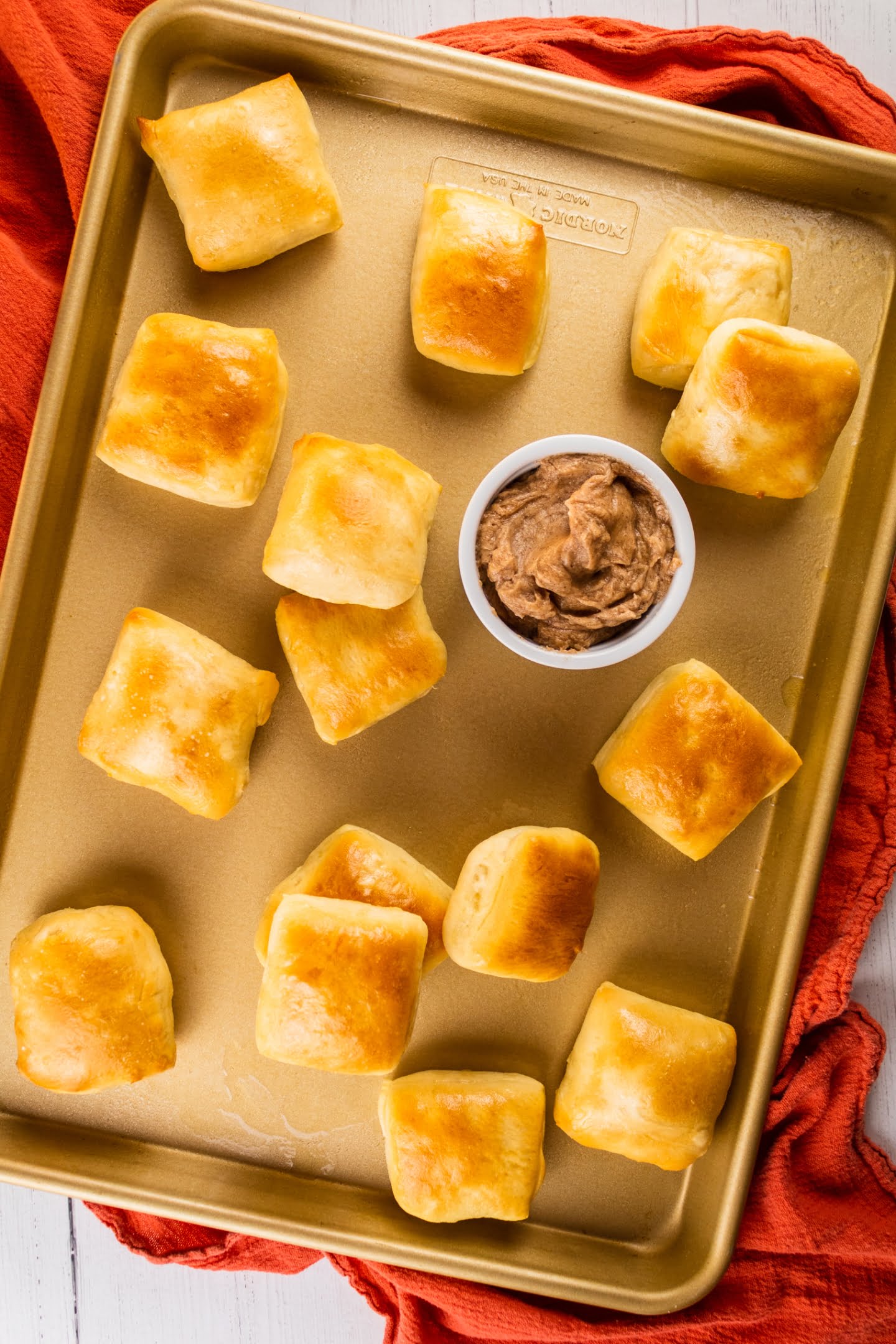 This Texas roadhouse rolls copycat recipe is absolutely fantastic!
The milk, honey, and butter used to make these copycat Texas Roadhouse Rolls are what makes them so soft, light, and a little sweet.
These rolls goes with just about any classic American meal, whether it is hand-cut beef steaks, barbecue pork ribs, a burger bun with cinnamon honey butter, or deep-fried chicken.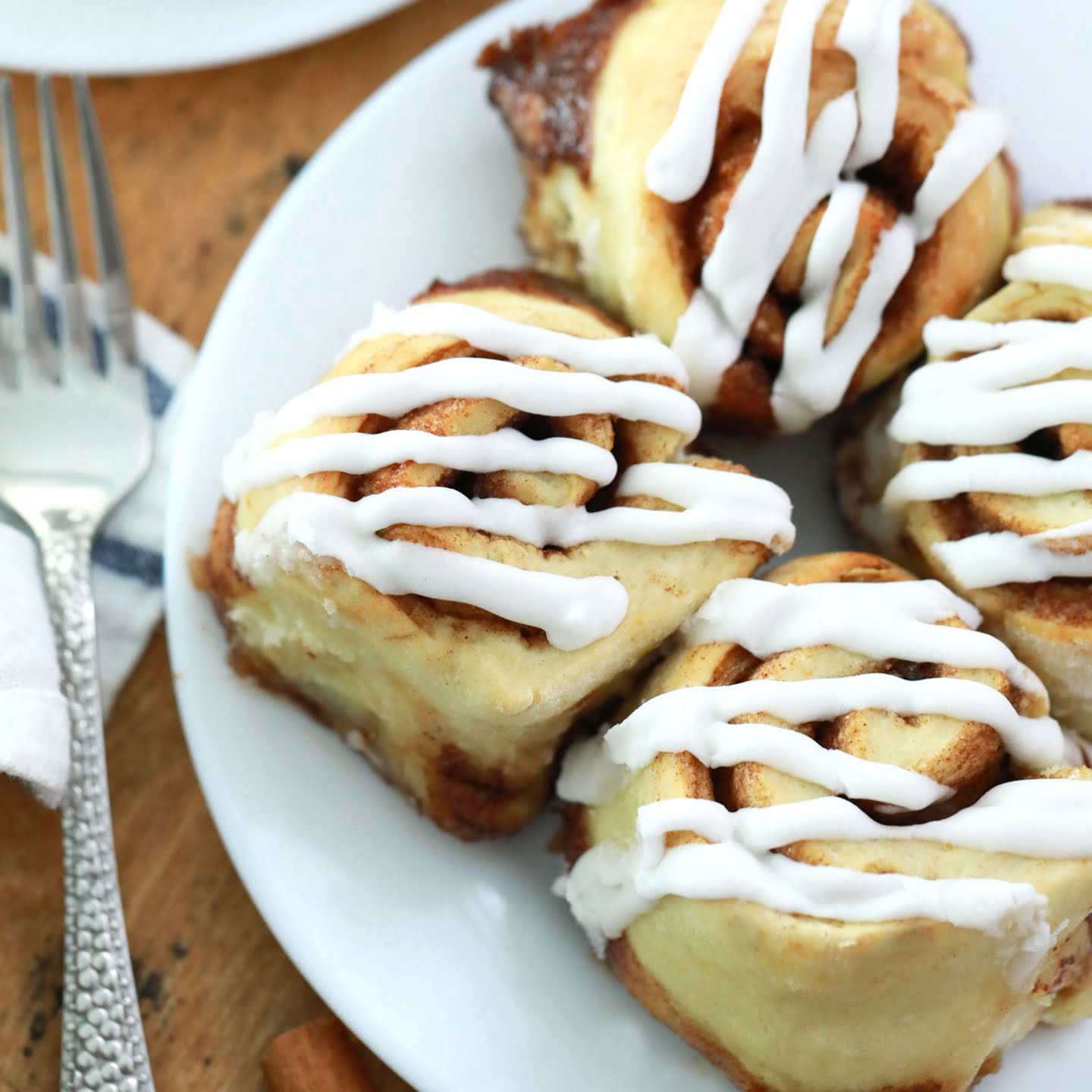 Fun things to bake like cinnamon rolls are a classic breakfast treat served with a coffee!
They're made with fluffy cinnamon-sugar dough and topped with a delicious cream cheese frosting.
These cinnamon rolls are easy to make and taste even better than they look.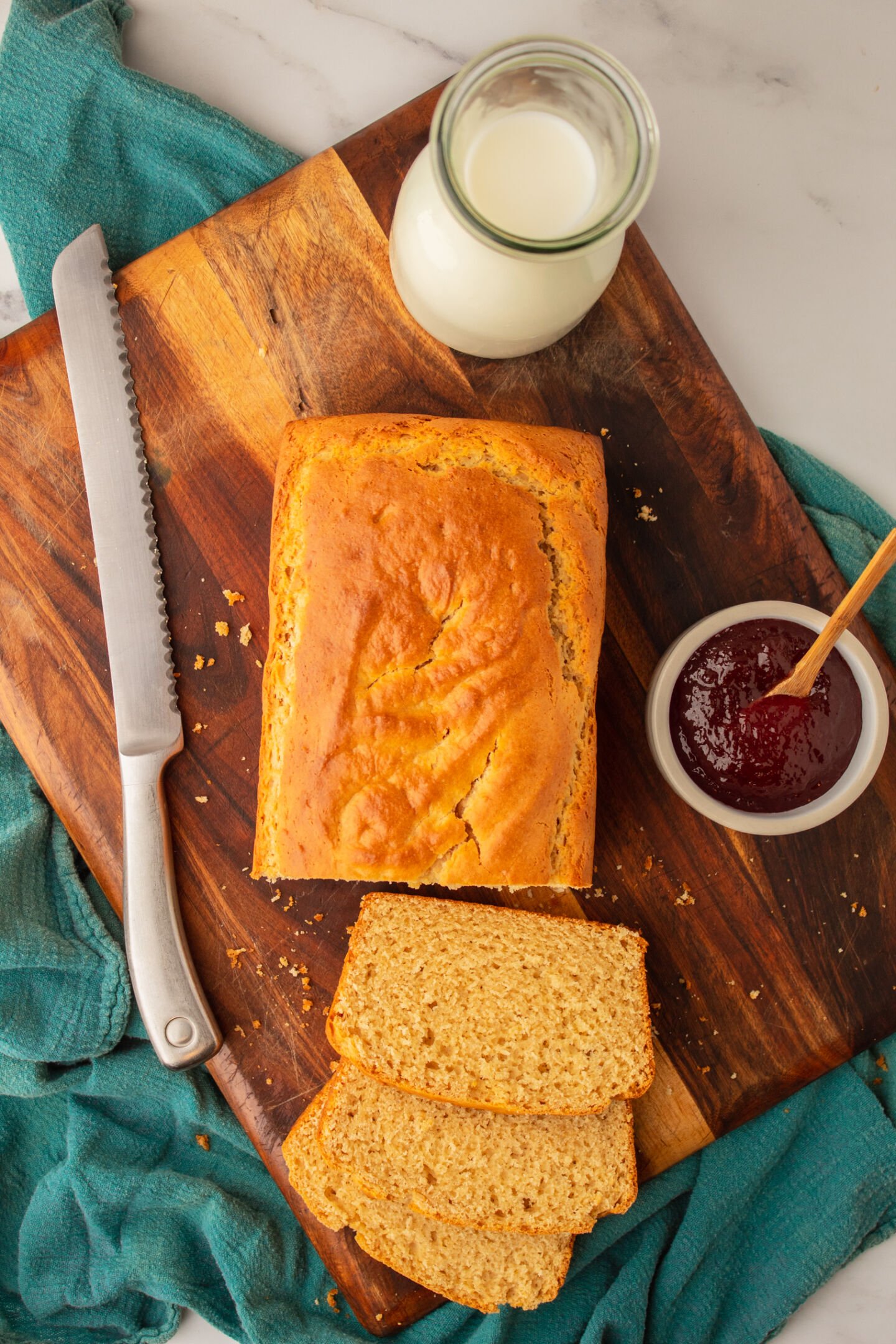 This peanut butter bread is the perfect afternoon snacks or even breakfast. They're light and packed with the peanut buttery flavor.
This bread pairs phenomenal with any jam and a glass of milk.
Best part? It only takes 50 minutes to make from start to finish. Yum!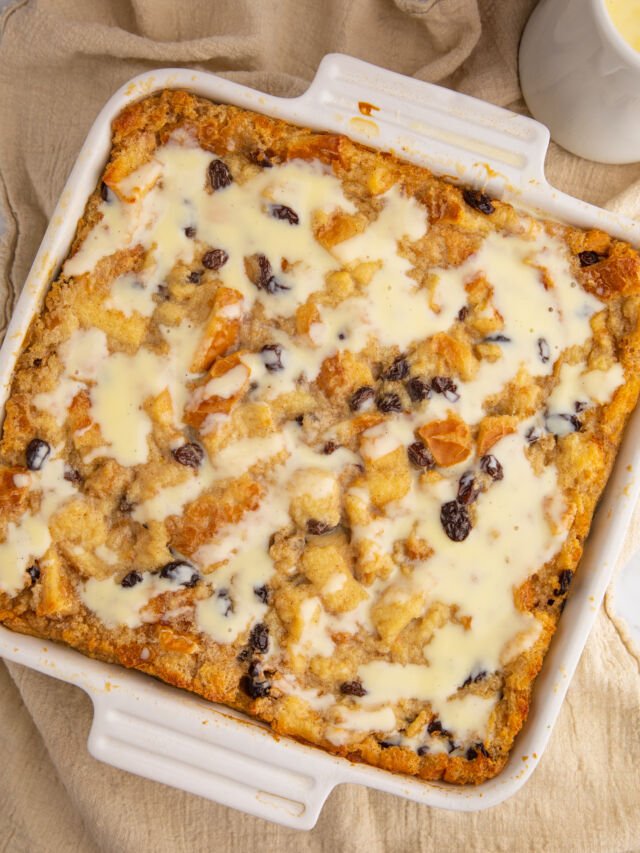 This classic treat has been enjoyed by home cooks for over a century, and for good reason.
With just a few simple ingredients - stale bread, eggs, milk, and spices - you can whip up a dessert that's creamy, comforting, and oh-so-delicious. Plus, it's a great way to use up any bread that's past its prime.
Whether you're looking for a warm and cozy dessert on a chilly evening, or simply want to treat yourself to something sweet, bread pudding is the perfect choice.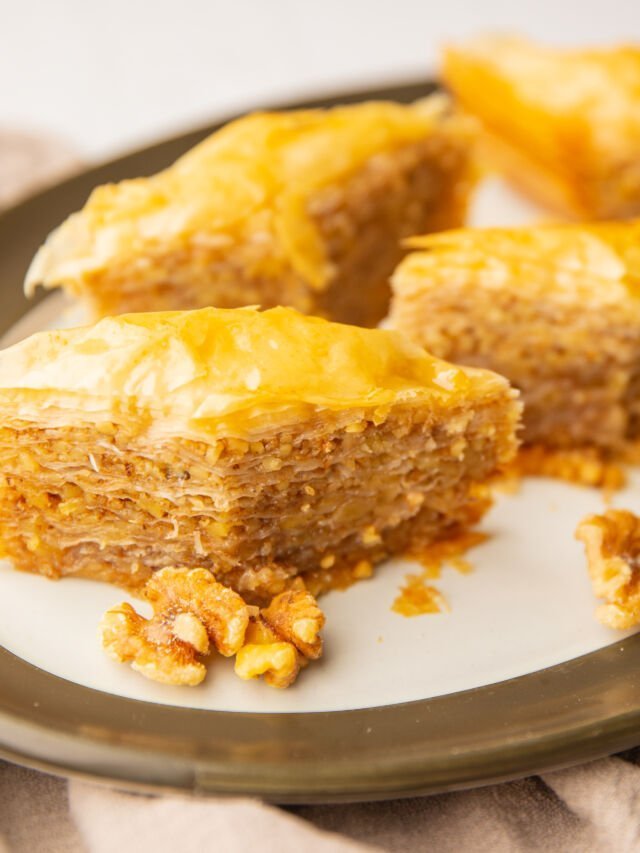 This easy recipe is made with everyday ingredients like phyllo dough, walnuts, butter, cinnamon, sugar, and vanilla extract - all baked to perfection and soaked in a sweet honey syrup.
With its flaky layers, crunchy nuts, and sticky-sweet syrup, this decadent dessert is a true showstopper.
Plus, it's surprisingly simple to make - perfect for impressing guests or treating yourself to a special treat.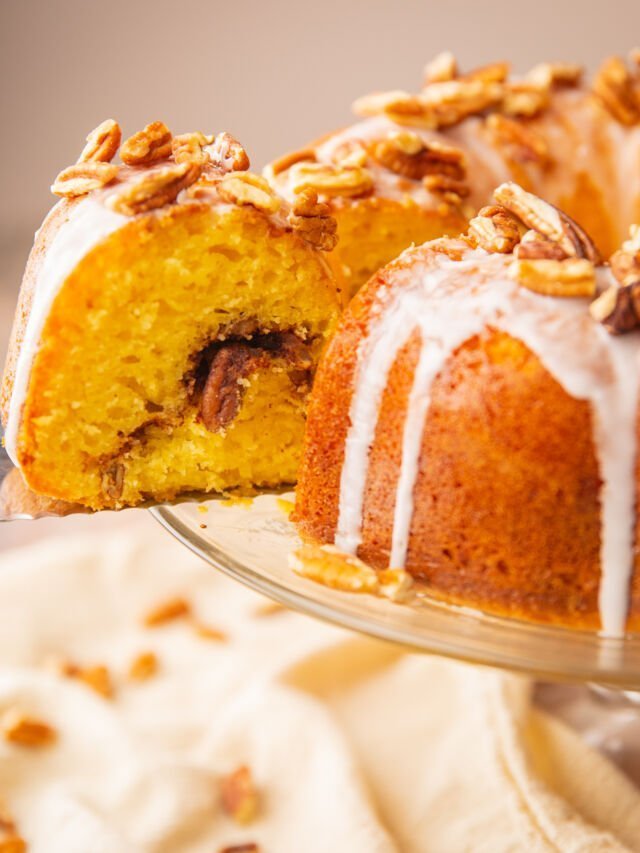 This Southern classic captures all the flavors of warm spices, nuts, sweet glaze, and boxed cake mix in one delicious dessert.
With its rich, moist texture and irresistible flavor, this cake is sure to become a family favorite after just one bite.
And the best part? It's surprisingly simple to make - in less than an hour, you can have a delicious homemade dessert that's sure to impress.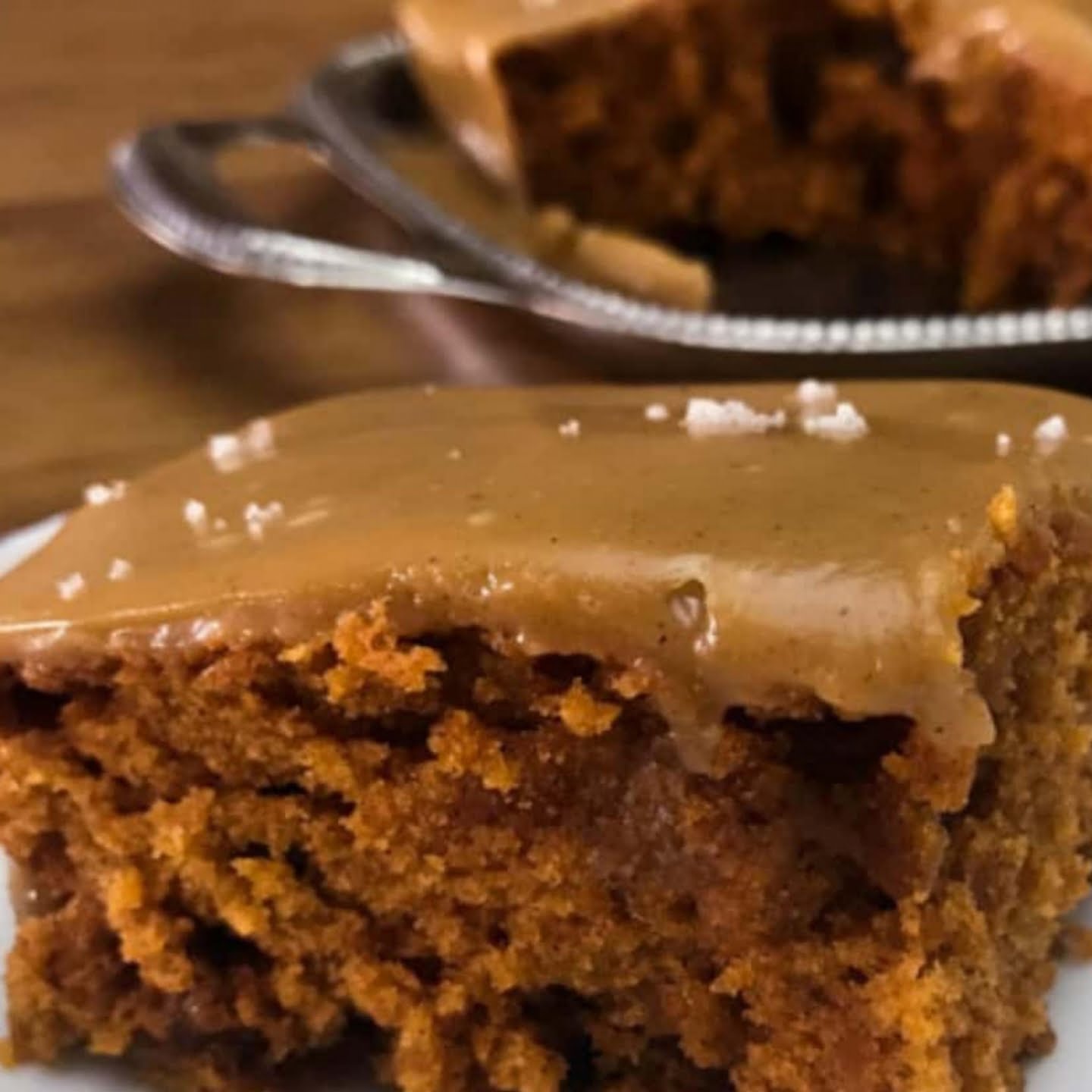 This cake is made with a can of tomato soup and is surprisingly moist and flavorful.
The cake is super light and fluffy from the baking soda and flavored with cinnamon, nutmeg, and ginger. It's also studded with raisins for a bit of sweetness.
The cake is then iced with a delicious buttercream frosting made with brown sugar, condensed milk, and vanilla extract. It's perfect for a summer picnic or potluck. It's easy to make and transport, and it's sure to be a hit with everyone.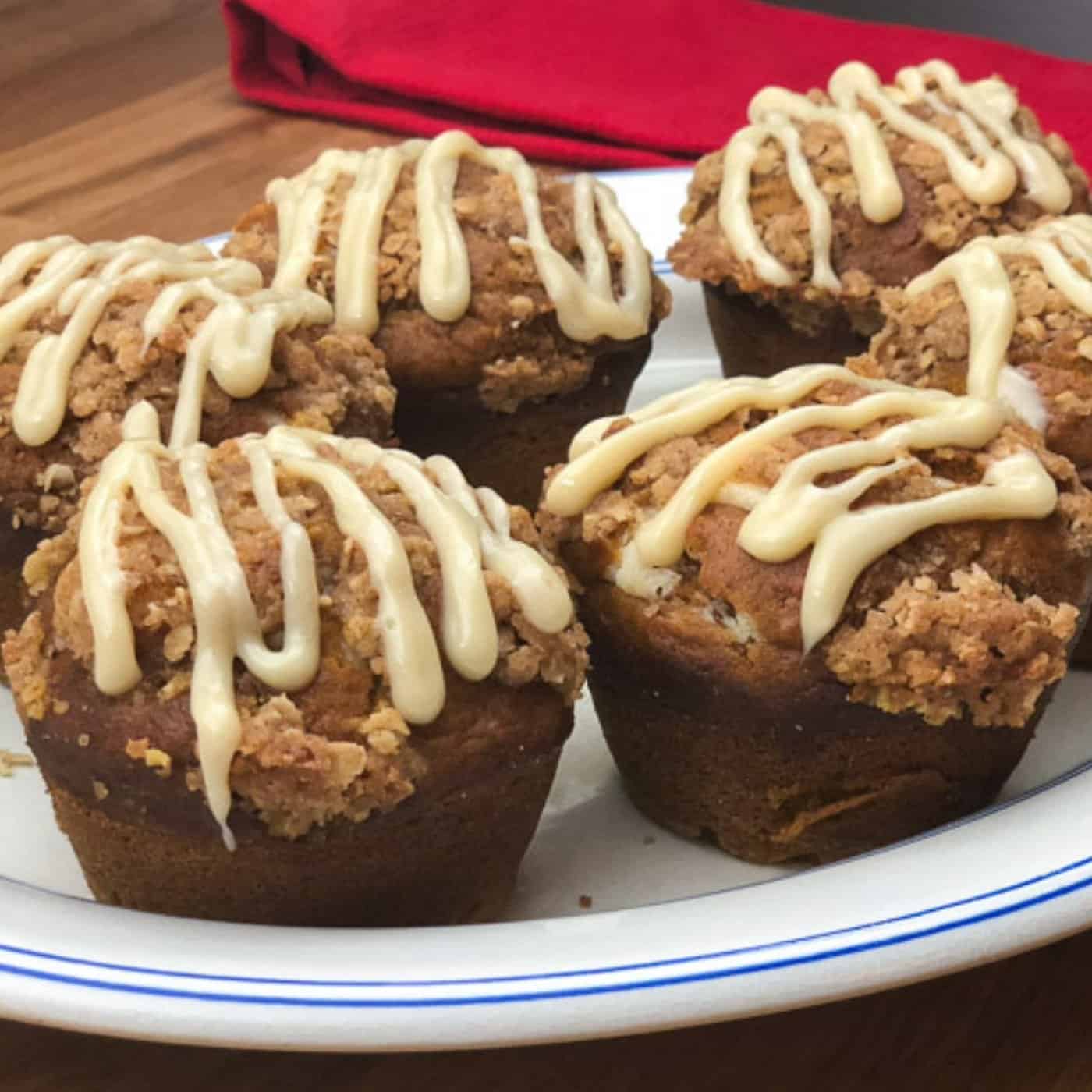 If you want to try a new muffin recipe, try these pumpkin muffins with a delicious cream cheese topping!
The muffins are perfectly moist and flavorful, and the topping is rich and creamy.
They are made with a simple muffin batter, a crunchy streusel topping, and a cream cheese coating. Pumpkin muffins are the perfect fall treat.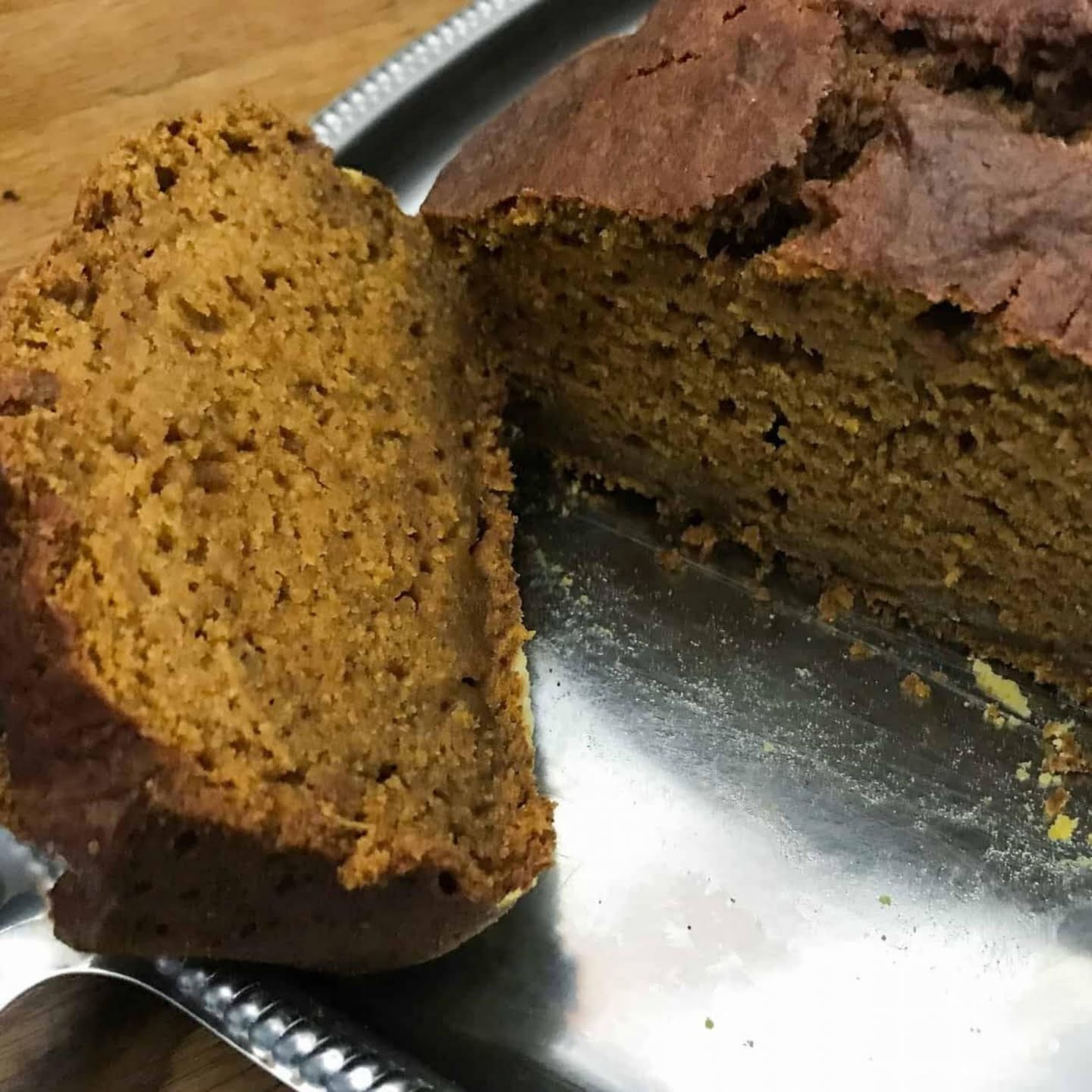 This Starbucks pumpkin bread is a clone of the popular coffee shop's fall favorite.
It's just as delicious as the one we're accustomed to eating with a spiced latte, and it's easier than you think to make it too, with pantry staples and some pumpkin puree.
It has a lovely sweet pumpkin flavor, and it's the perfect cake to treat your friends with on your next coffee cate.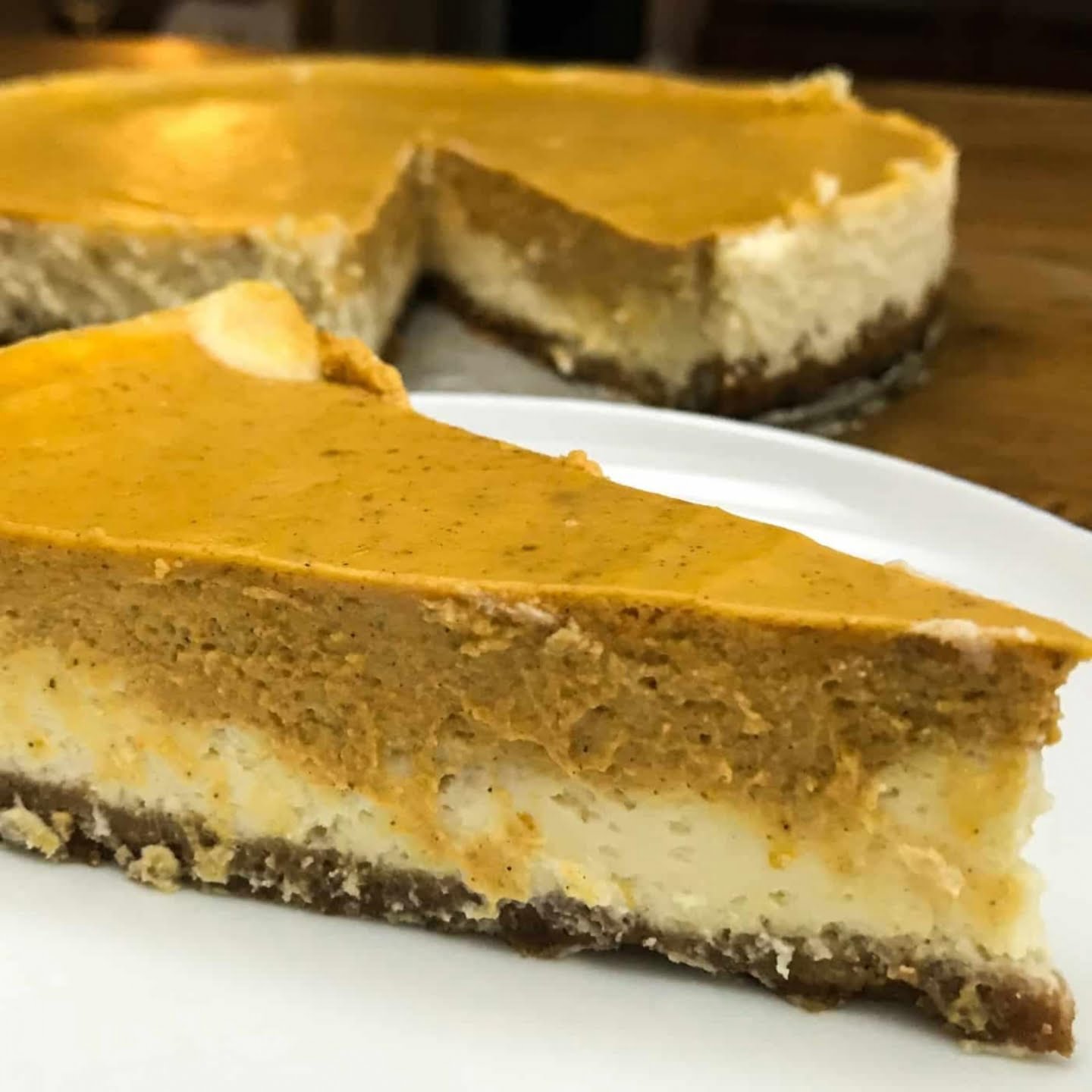 This is a classic pumpkin cheesecake recipe with a graham crackers crust and a creamy pumpkin filling.
It's easy to make and can be made ahead of time, so it's perfect for entertaining. It's also a great way to use up any leftover pumpkin puree you might have from making pumpkin pies.
The combination of pumpkin pie and cheesecake together in one dessert that everyone can enjoy.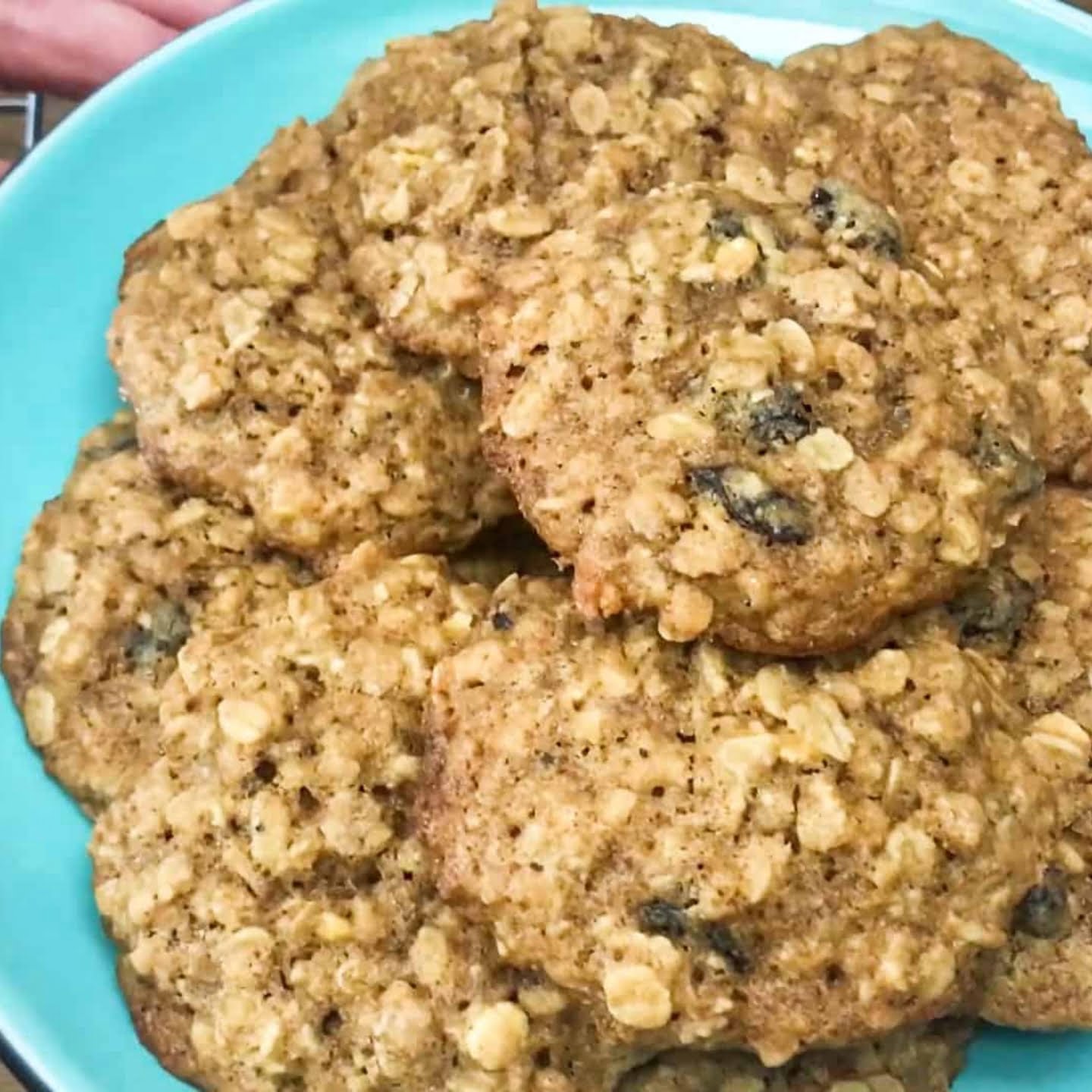 If you're running out of things to bake, give oatmeal raisin cookies are go. They're the perfect mix of chewy and crunchy, with a hint of cinnamon and plenty of raisins.
They're a classic cookie that's always a hit and easy to make too, using pantry staples.
Oatmeal raisin cookies are a great choice for a snack or any time you're craving a classic cookie.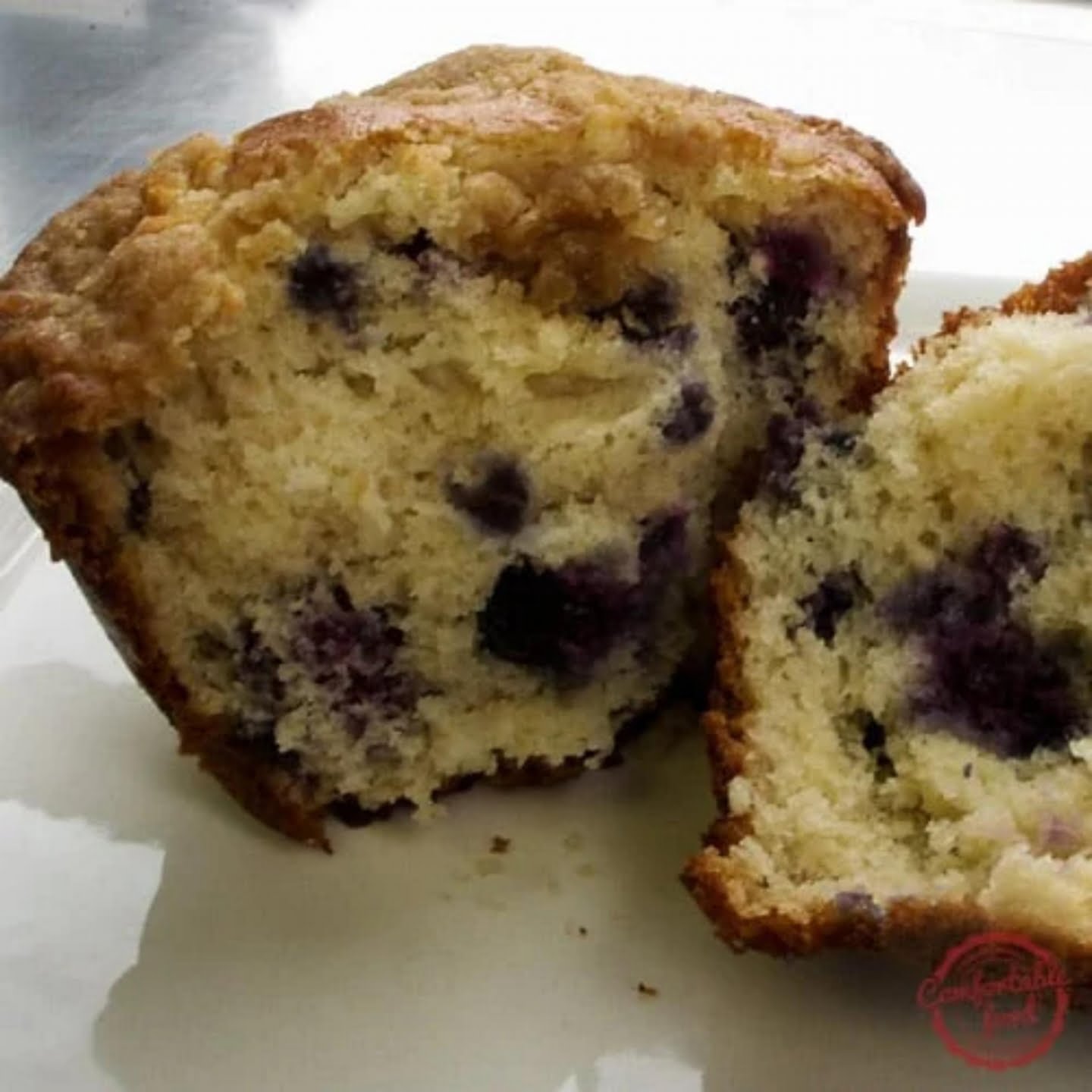 These blueberry muffins are made with a pancake mix and topped with a maple streusel crumble.
They're easy to make and perfect for a fall breakfast or brunch.
The muffins are moist and fluffy, with a hint of cinnamon and plenty of blueberries in every bite. The maple crumble topping is sweet and crunchy, and it's the perfect finishing touch to these delicious muffins.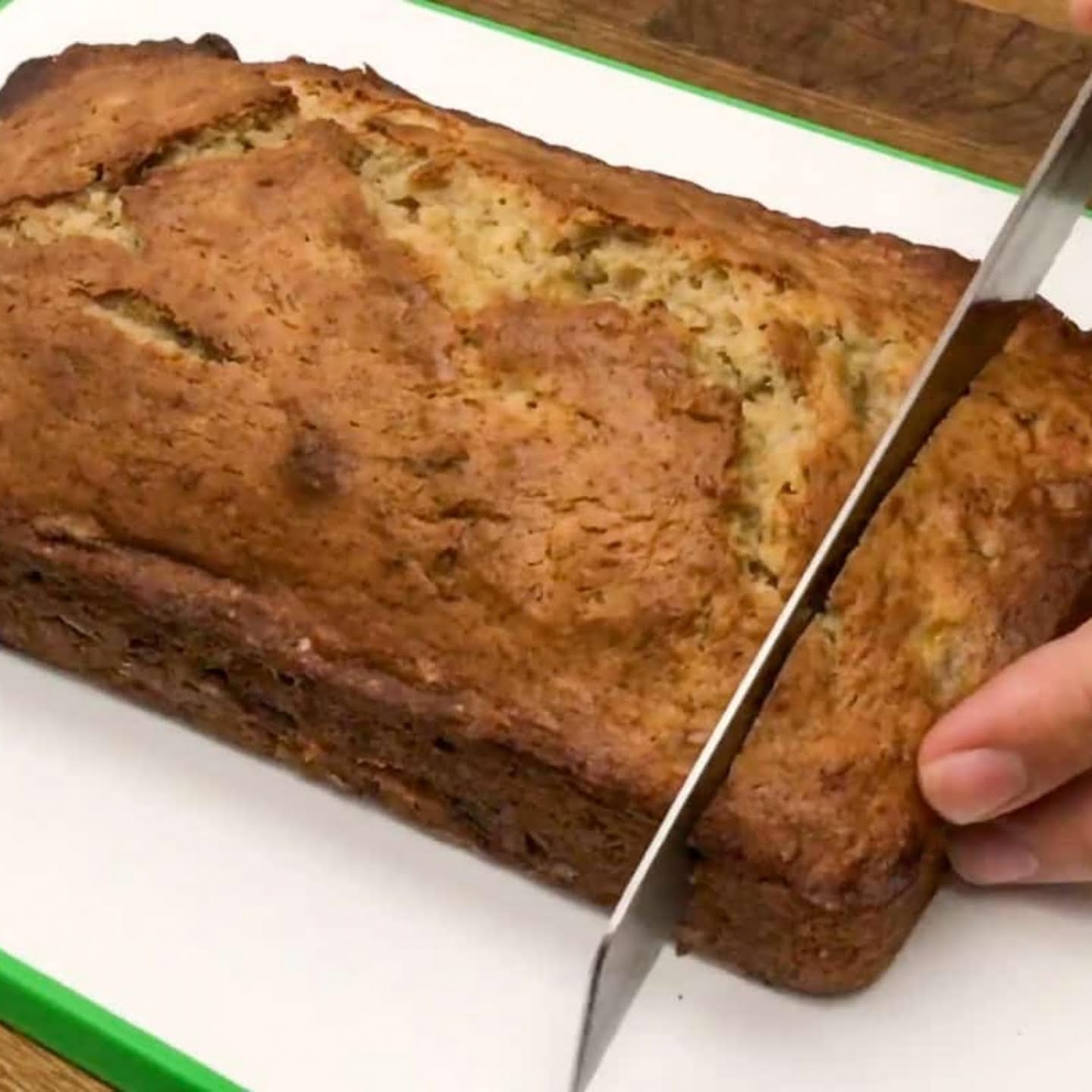 This cream cheese banana bread is a delicious twist on classic banana bread.
It's packed with walnuts to give it a crunchy texture, and the creamy cheese makes it fluffy and moist.
It's perfect for breakfast or a snack, and great for freezing and eating later.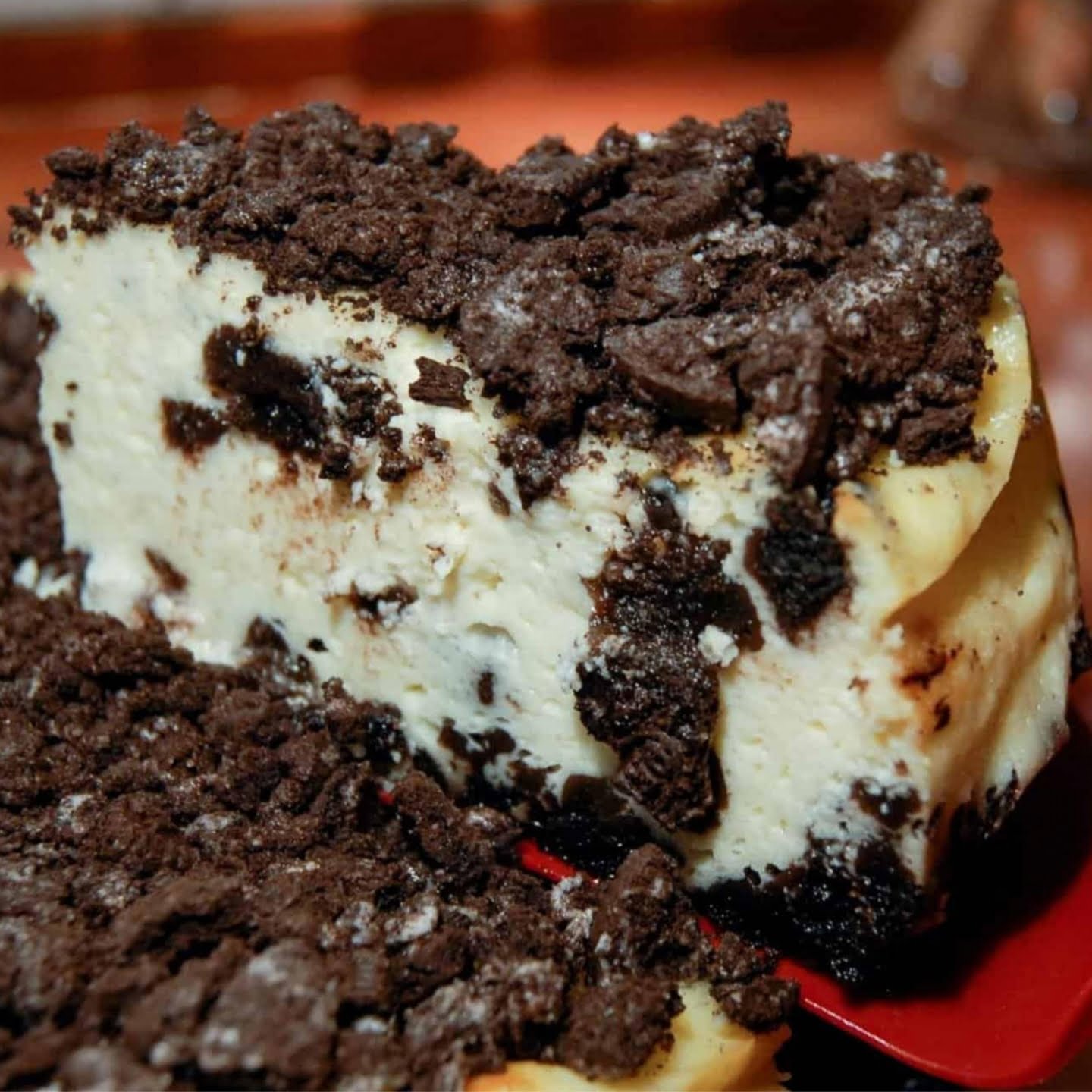 This OREO cheesecake is a clone of the popular Cheesecake Factory dessert. It's rich and creamy, with a layer of OREO cookies on top and easy to make.
The Oreo moist crumb crust is crunchy, and the cheesecake filling is smooth and fluffy.
This dessert is perfect for a special occasion or a crowd, and it can be made ahead of time and frozen, so it's perfect for entertaining.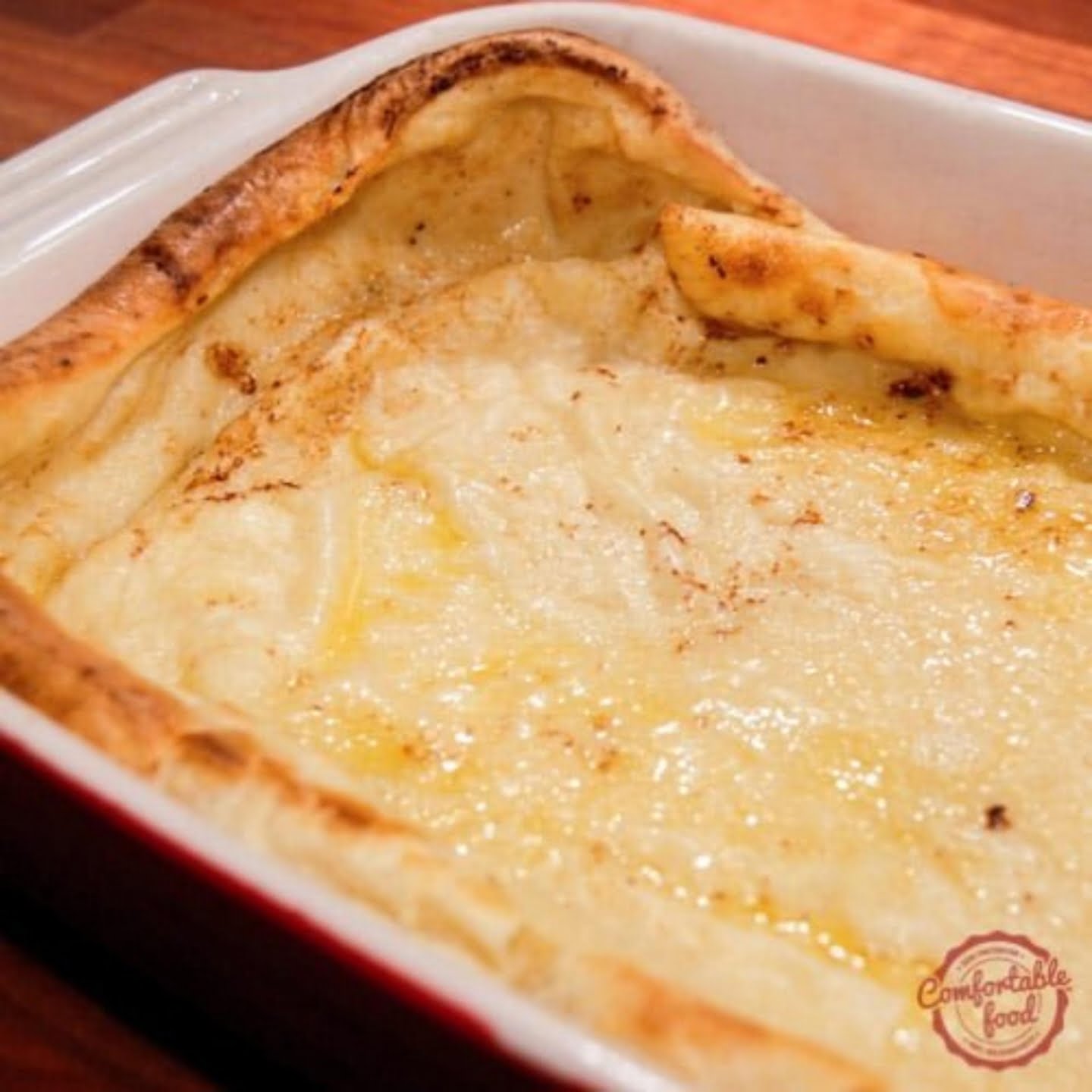 These Yorkshire puddings are perfect if you have a weekend baking project and need a few ideas on fun things to bake that are beginner-friendly.
Yorkshire puddings are used in meat dishes with vegetables and gravy. The idea is to make a big one and fill it with the mean veg or make small ones.
They are easy to make with equal quantities of white/wheat flour, egg, and milk. They're light and airy with a lovely chewy dough, perfect for a Sunday roast dinner.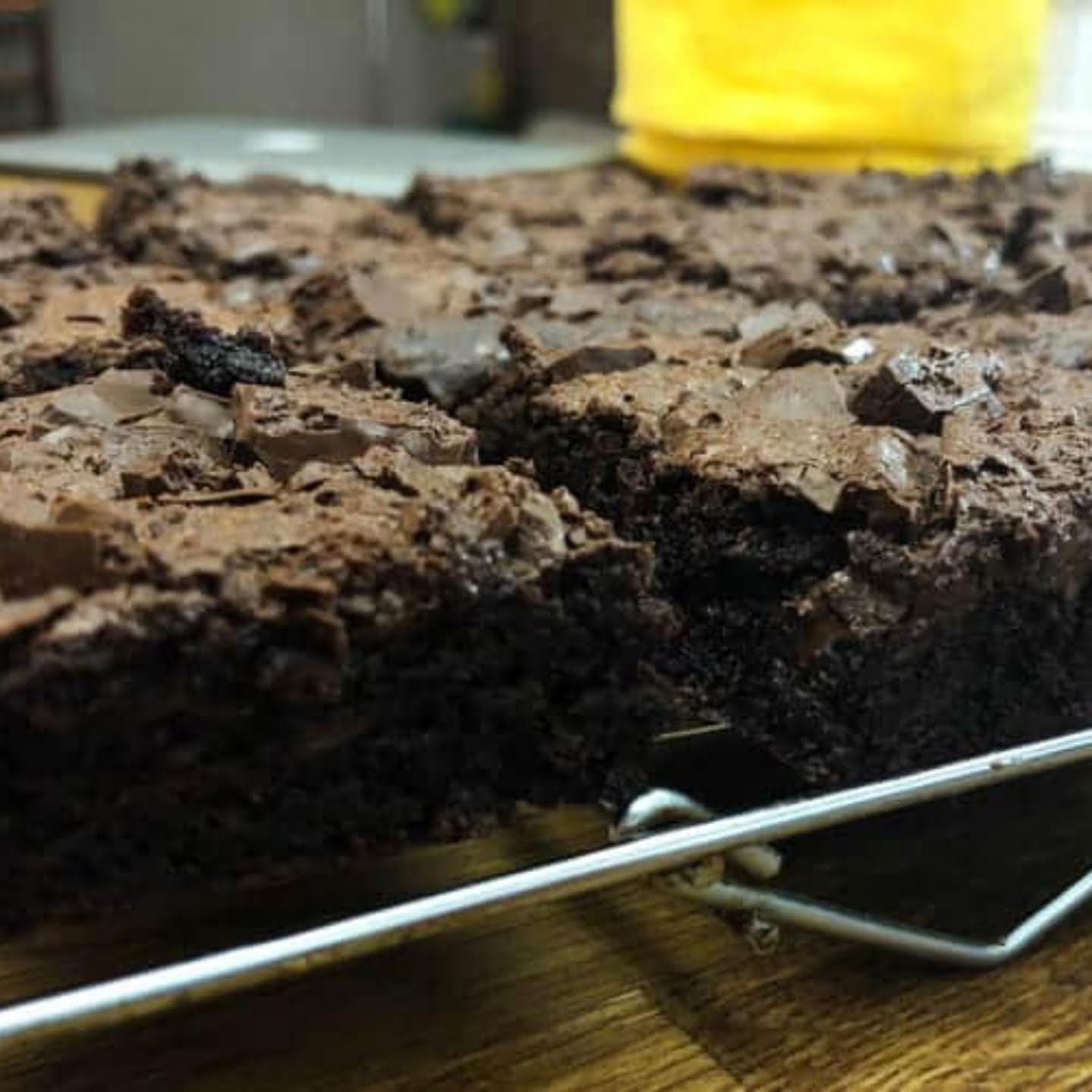 Delicious recipes don't get much better than fudge brownies, and these fudge dark chocolate brownies are ultra-rich and decadent!
They're made with a combination of bittersweet chocolate, espresso powder, and cocoa powder, and they're absolutely delicious.
These brownies are not for the faint of heart, but if you're looking for a truly indulgent dessert, these are the brownies for you.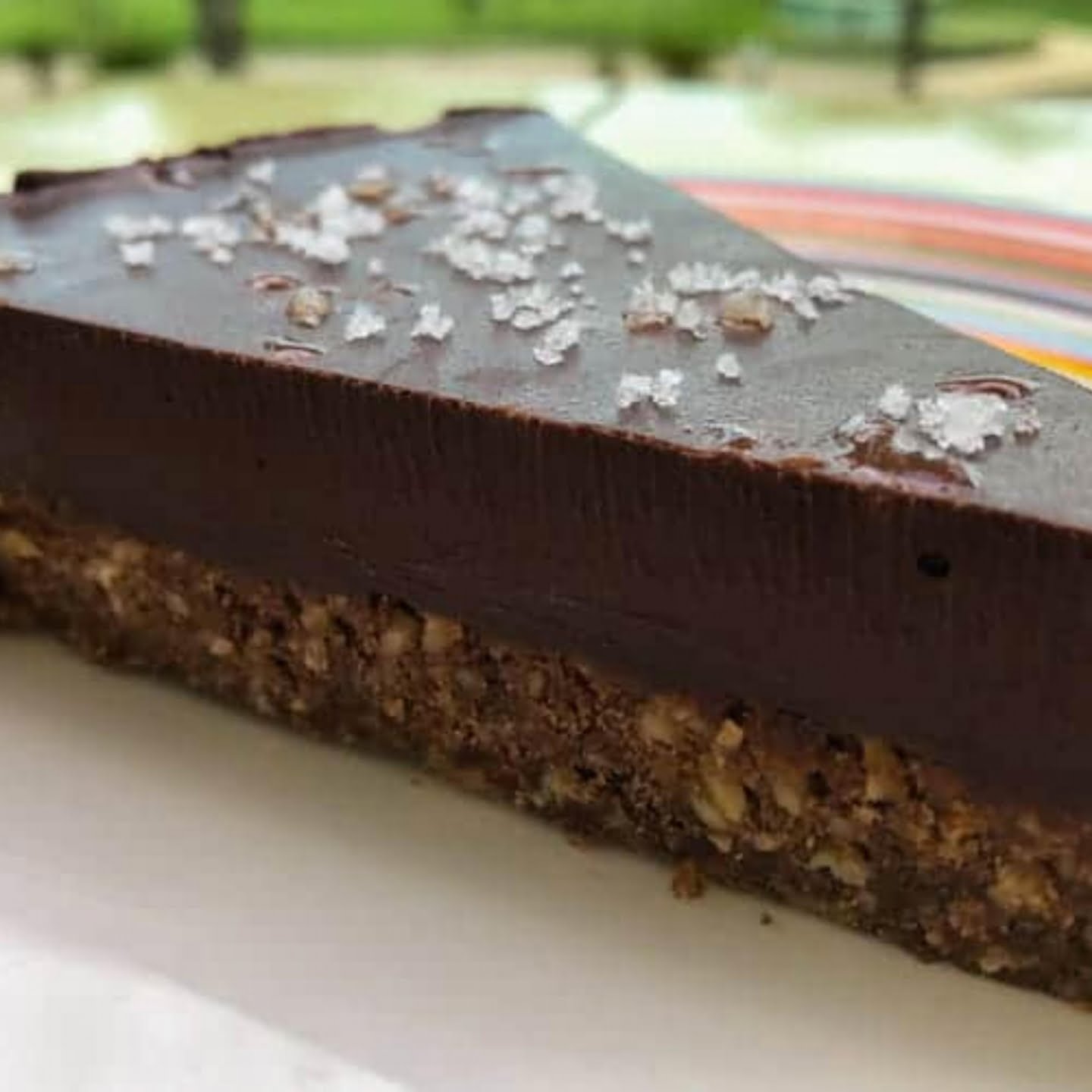 This salted dark chocolate truffle cake is an ultra-decadent dessert perfect for a special occasion.
It's made with buttery chocolate and almond graham cracker crust, topped with a thick layer of chocolate ganache and finished with a sprinkling of flaked sea salt.
This cake is rich and delicious and will satisfy even the most die-hard chocolate lover.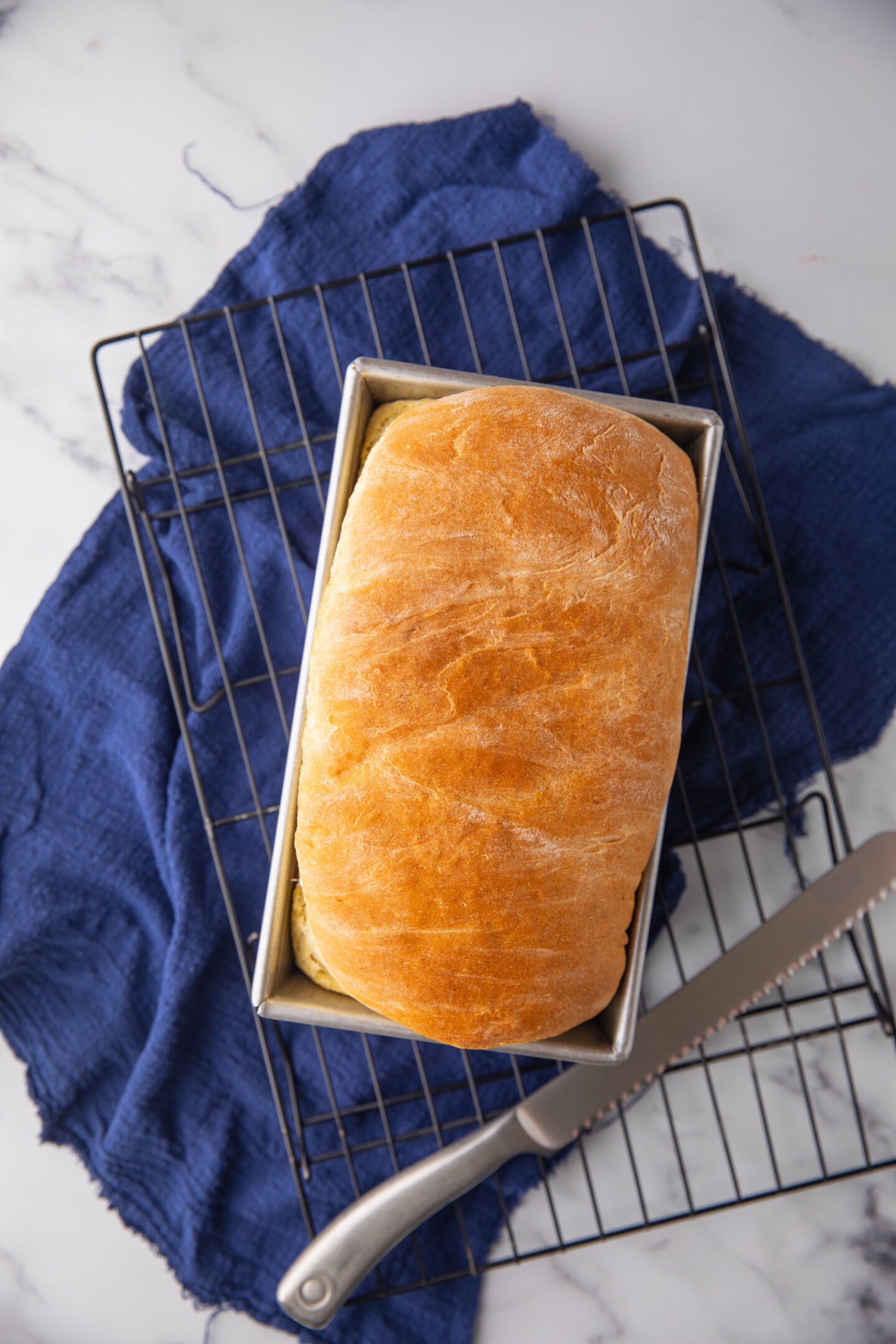 This sandwich bread is a delicious way to enjoy delicious and easy meals.
This white sandwich bread recipe is simple and straightforward, using flour, milk, water, yeast, salt, and sugar.
The fluffy, airy texture and irresistibly soft crust are perfect for layering with all your favorite spreads, hams, and cheeses.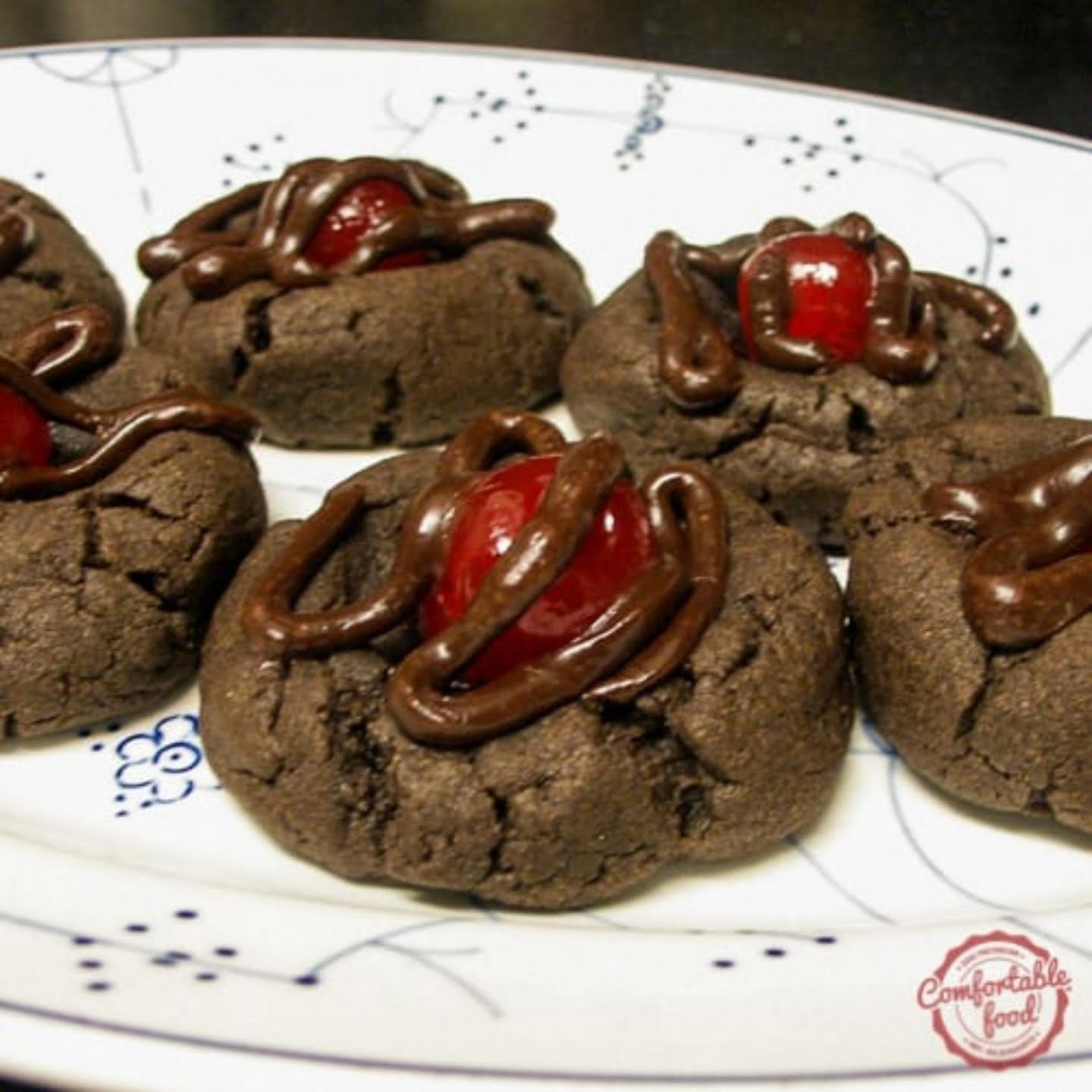 22. Chocolate-covered cherry cookies
These chocolate-covered cherry cookies are a delicious and easy dessert.
They're made with a soft, chewy sugar cookie dough, filled with maraschino cherries and topped with a rich chocolate ganache.
They're fun to bake with the kids, and they make a great gift for the holidays.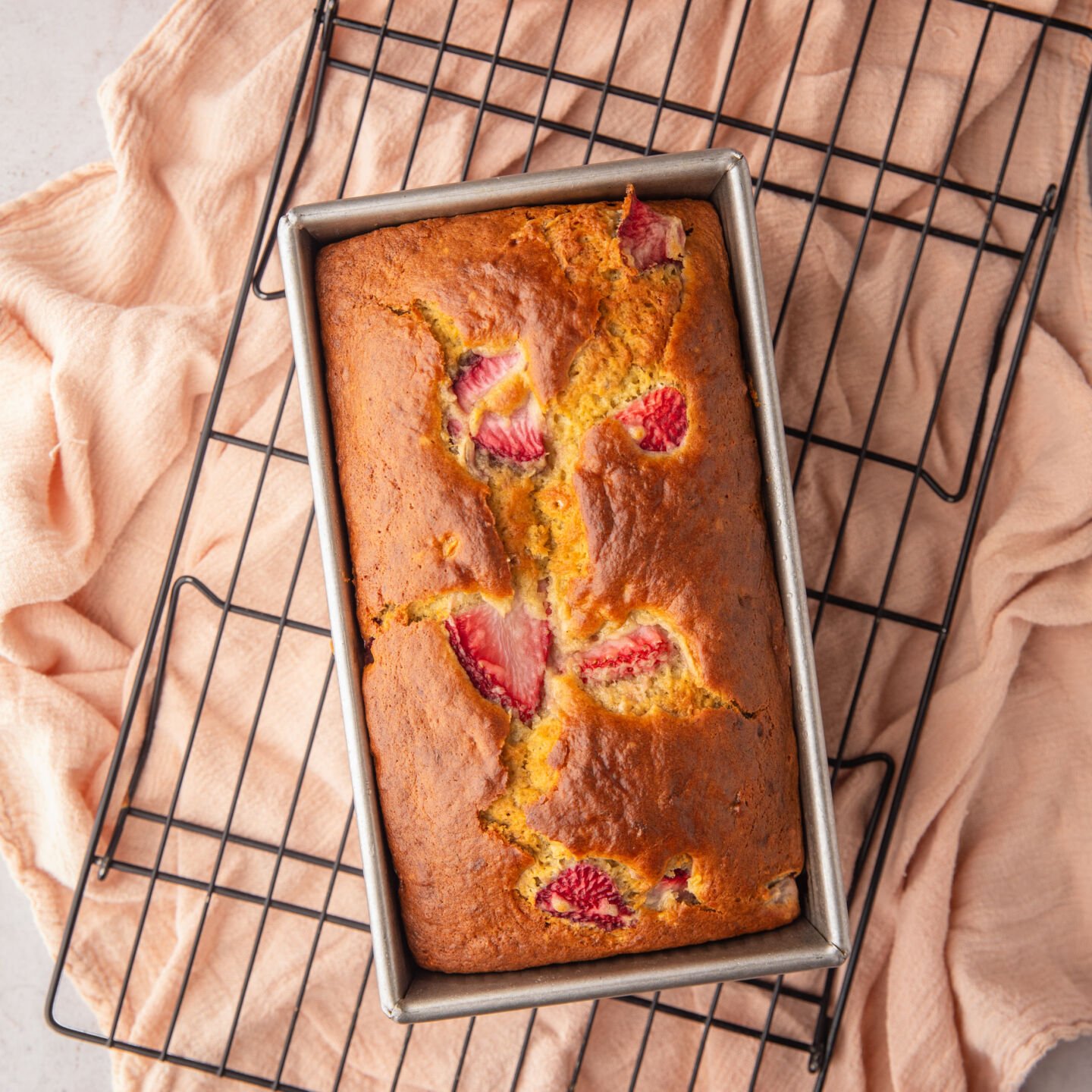 This strawberry banana bread is a delicious and easy way to enjoy a classic flavor combination.
This easy strawberry banana bread recipe is perfect for meal prepping too, as it lasts throughout the week for packed lunches.
It is also delicious served as a dessert with a dollop of whipped cream or ice-cream scoop along the caramel or strawberry sauce.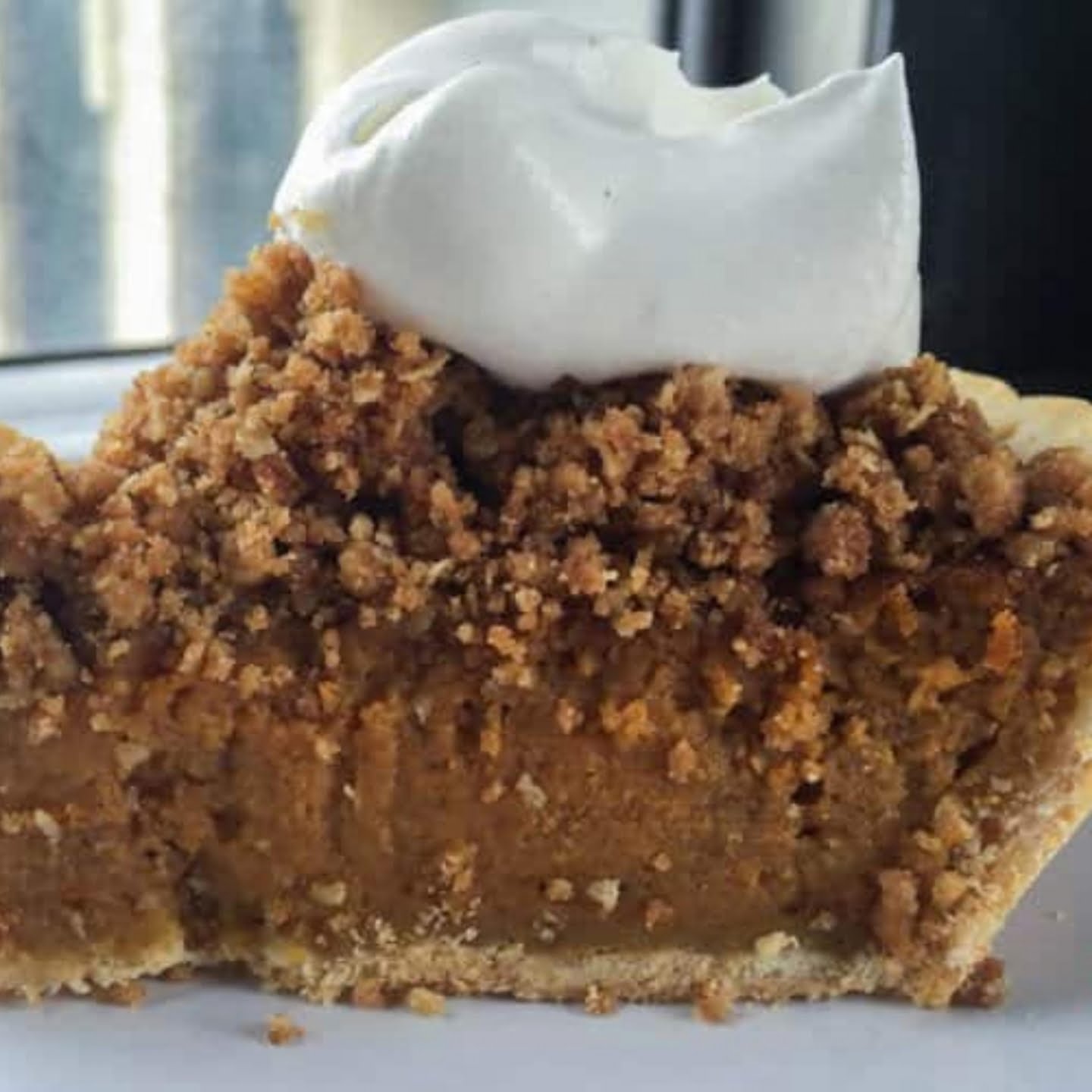 This Jack Daniels pumpkin pie is a delicious twist on the classic Thanksgiving dessert.
It's made with a flaky pie crust, rich and creamy pumpkin filling, and topped with an oat streusel.
The pie is then finished with a maple whiskey whipped cream, making it the perfect dessert for any holiday gathering.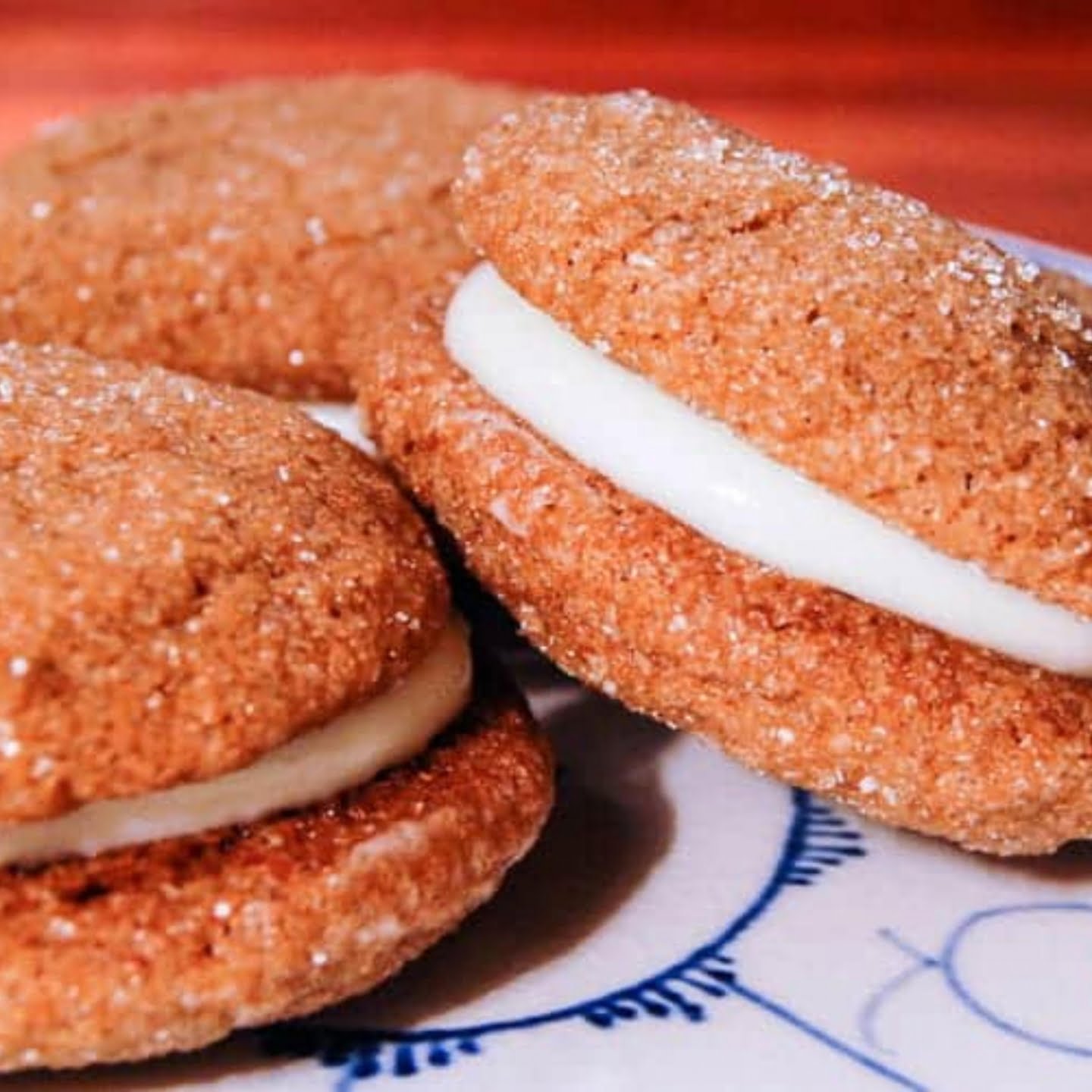 These sandwiched ginger snaps are a delicious and easy dessert to make at home with your kids.
They're made with a soft and chewy ginger snap cookie, filled with a tart lemon cream cheese filling and topped with a dusting of powdered sugar.
They make a great snack or dessert, and they're sure to be a hit with the whole family.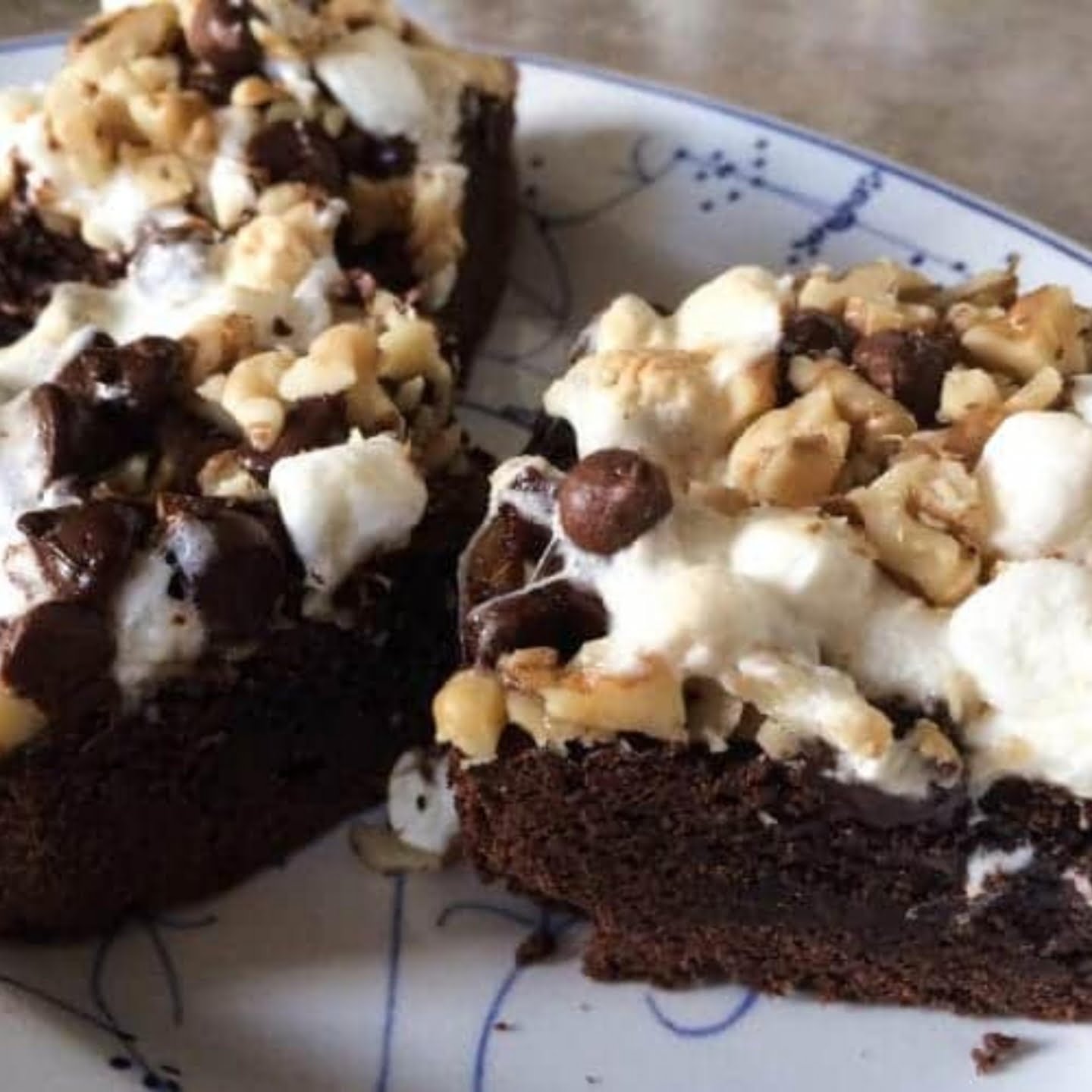 26. Rich brownies with rocky road topping
One of my favorite desserts is brownies, but they have to be gooey and rich in chocolate, and these rich brownies with a rocky road topping are truly unique.
They're made with a dense and fudgy brownie base, topped with marshmallows, chocolate chips, and walnuts.
Some people say they are the best brownies in the world! And I wouldn't argue with that statement!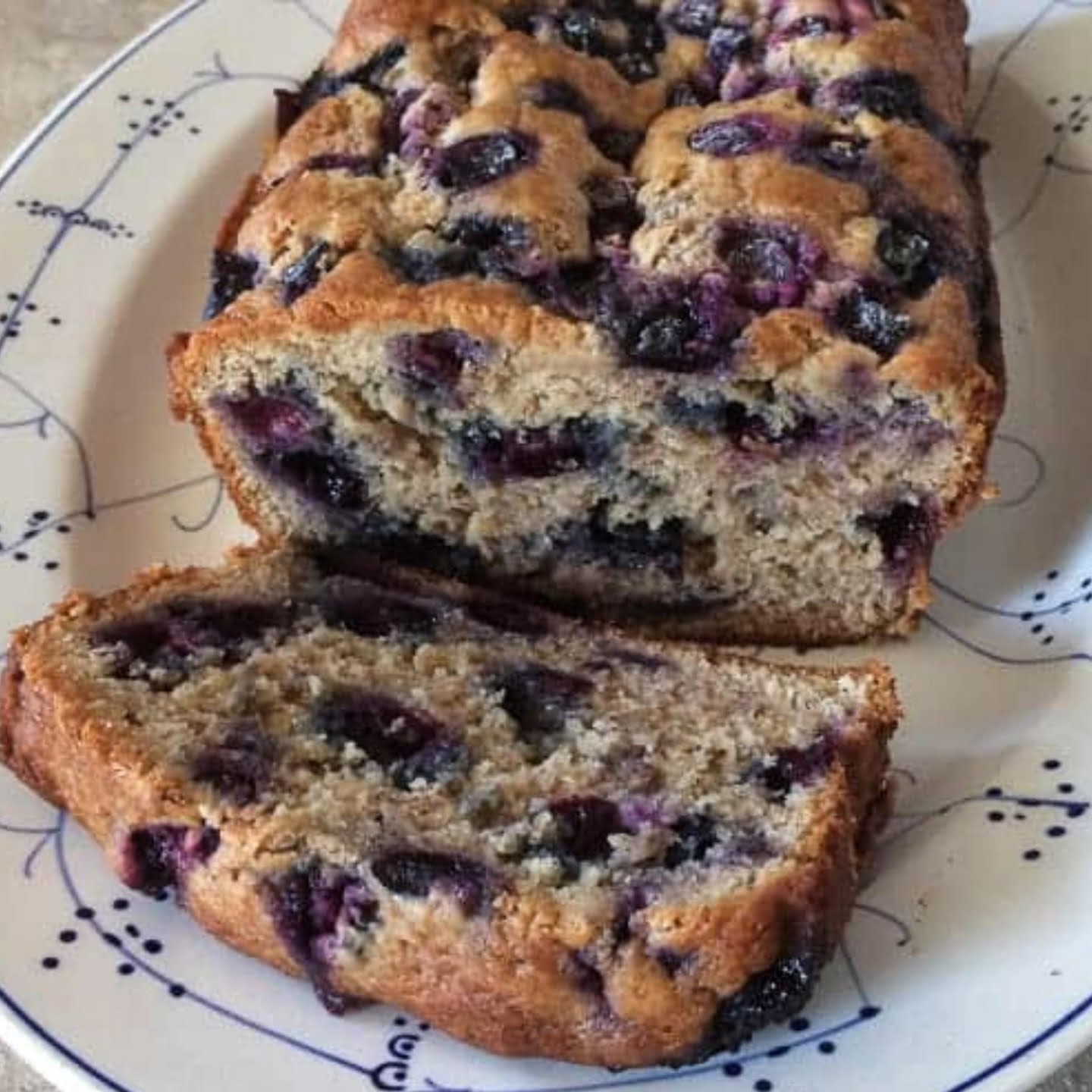 We have quite a few banana and zucchini bread recipes on this list simply because they are easy to make for any home chef.
And they're great for mixing different ingredients like nuts, dried fruits, chocolate, and fresh fruits like this recipe with blueberries.
It's soo good and filled with juicy sweet blueberries. It's in my top 3 banana bread recipes of all time.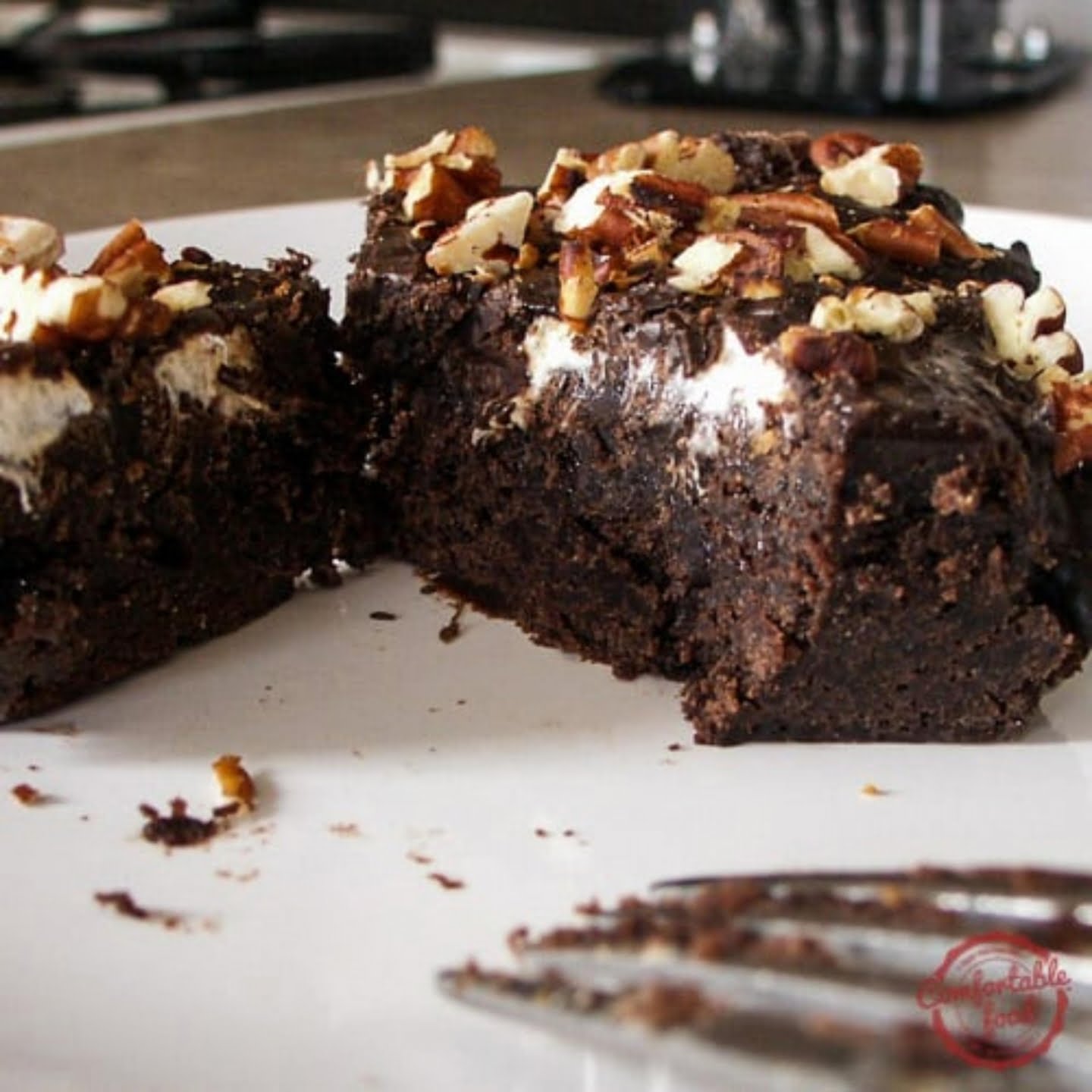 This Mississippi mud cake is a classic recipe perfect for any chocolate lover.
The brownie base is dense and fudgy, making it all the more indulgent, and then it's topped with marshmallows, semi-sweet chocolate chips, walnuts, and chocolate drizzle.
You'll be in chocolate heaven with this cake!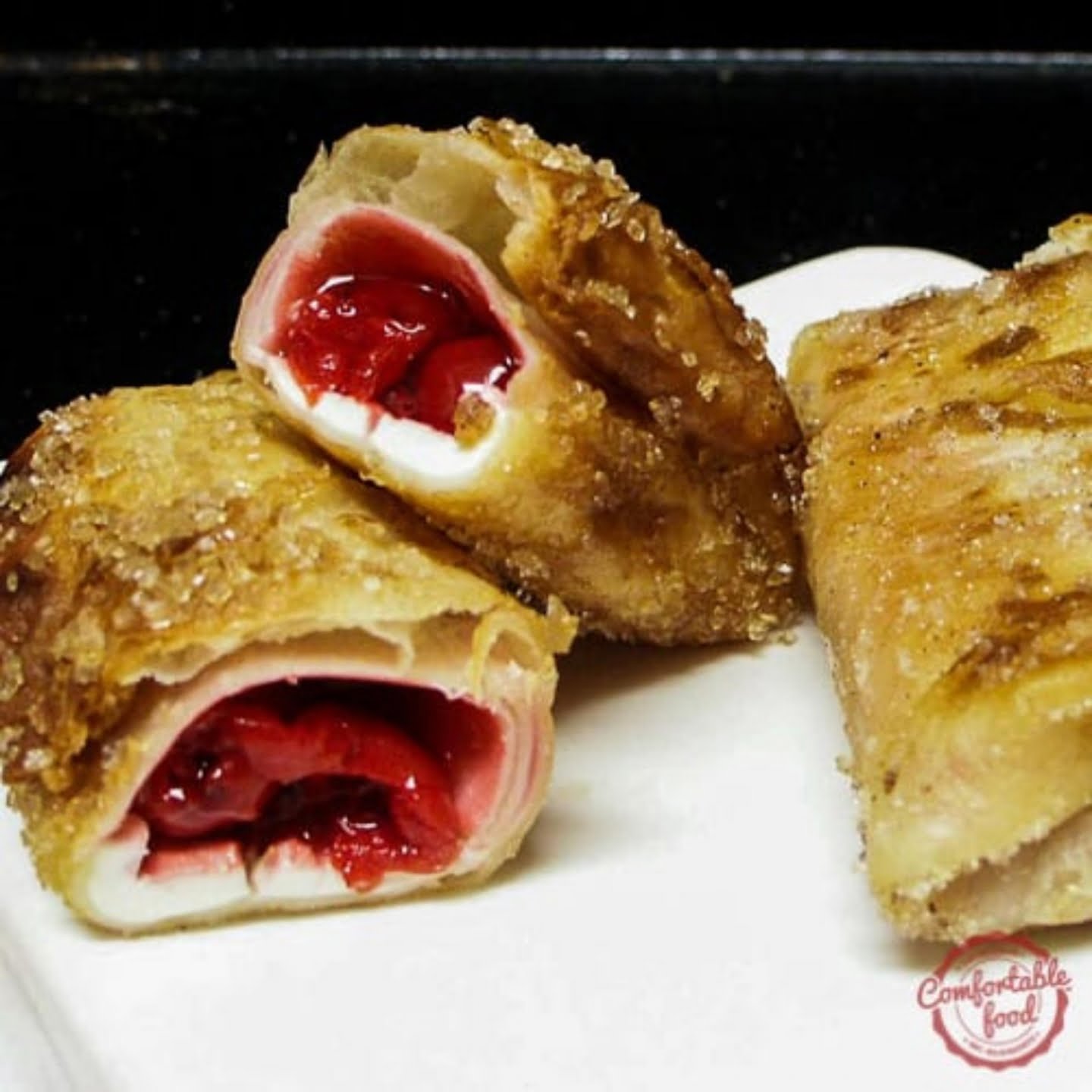 These cherry pie chimichangas are the perfect blend of sweet and tart.
The filling is made with cherry filling, sugar, and cream cheese, then it's all wrapped up in a flour tortilla and fried to perfection.
You can use apple pie filling to make apple pie chimichangas if you wanted or a even with a crushed pineapple filling. Whichever flavor you choose, you won't be disappointed with this Chimichangas recipe.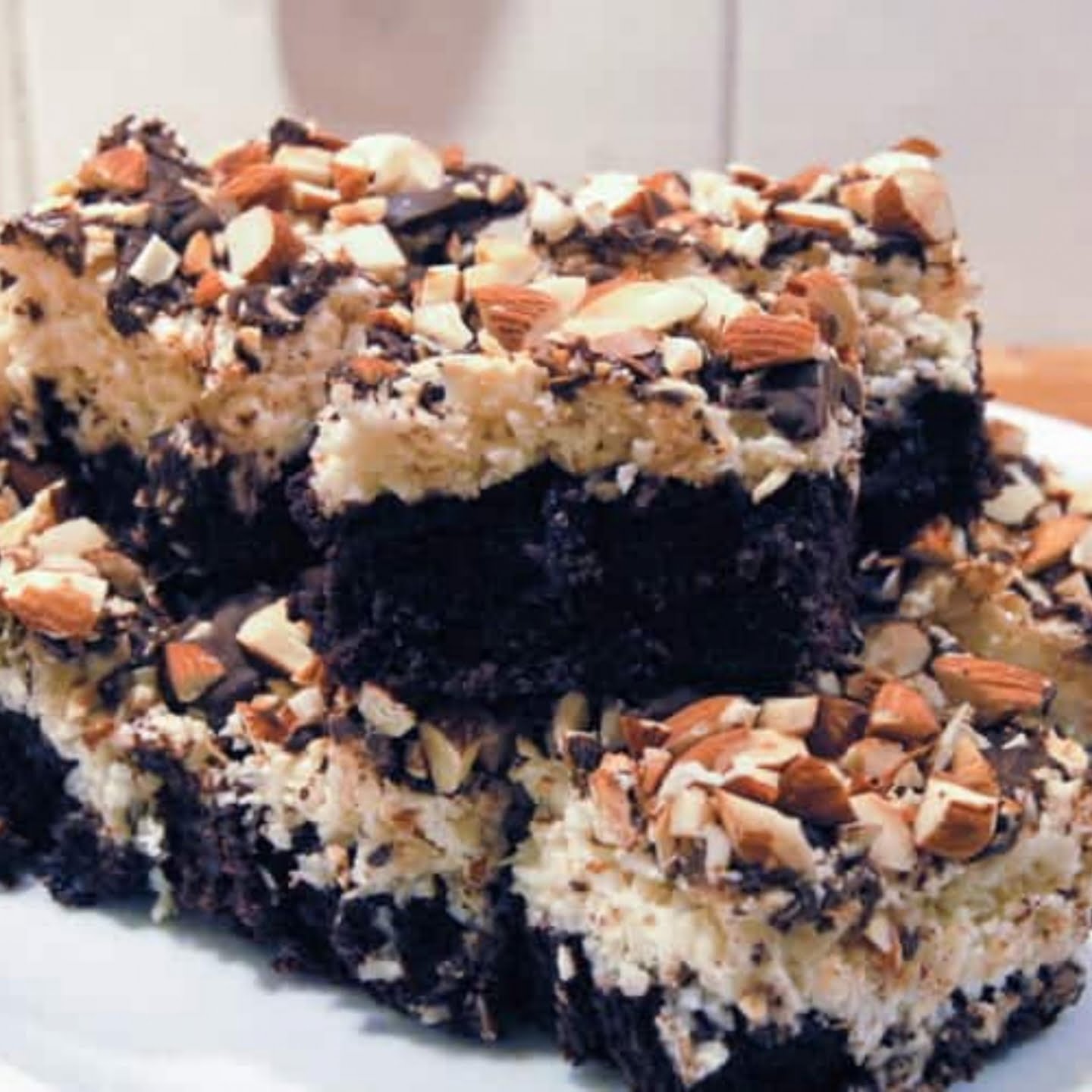 30. Almond joy brownies
These almond joy brownies are similar to the other fudge brownies on our list but with tropical coconut and crunchy almond topping to with the chocolate goodness.
The brownie base is still dense and fudgy, but the addition of shredded coconut, chopped almonds, and chocolate chips make these brownies even more delicious.
You could make these brownies and the others on the list to give guests a variety of brownies to choose from!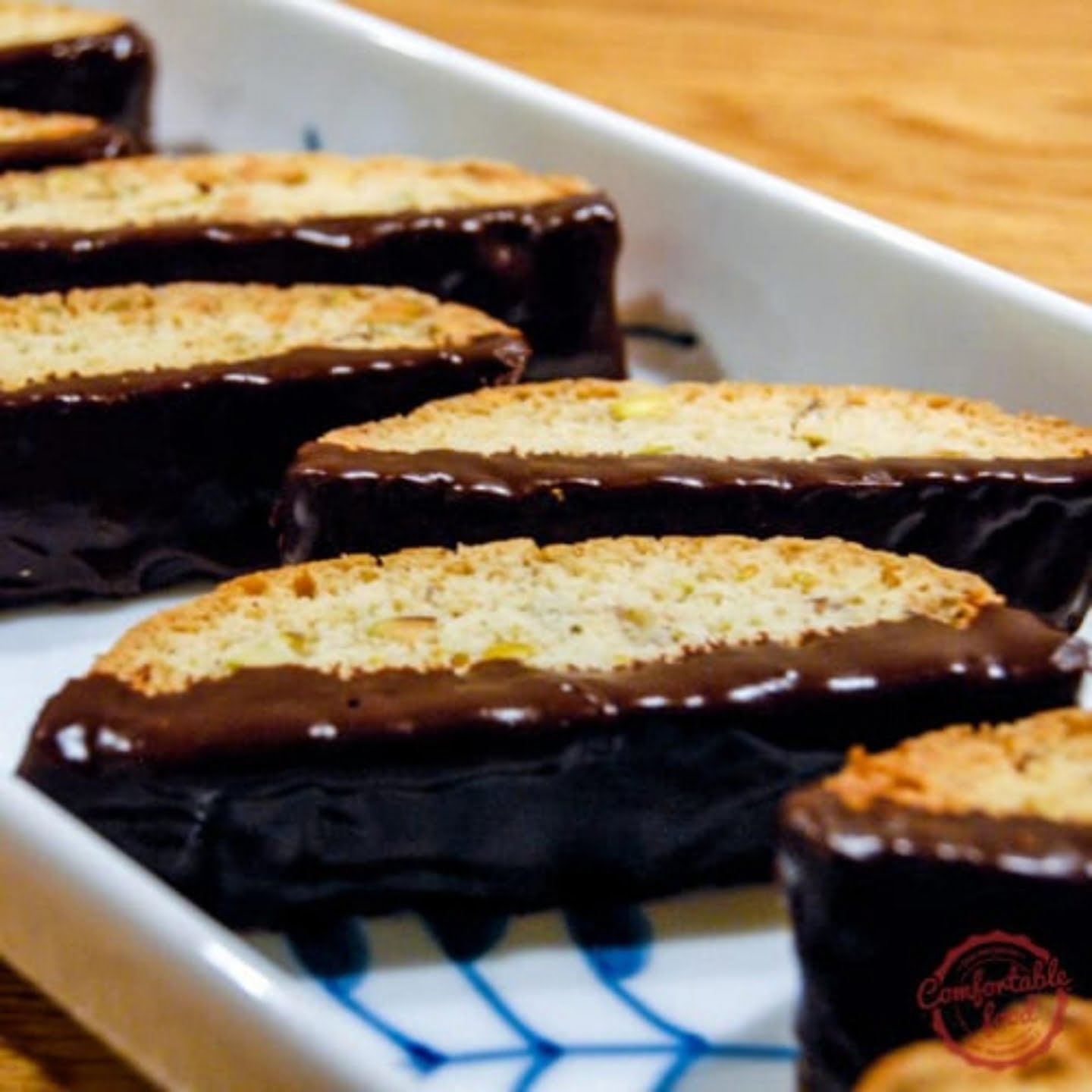 31. Chocolate-dipped biscotti
These chocolate-dipped biscotti are a great choice if you want fun things to bake with to bake your kids.
They are easy to make with just 15 minutes of prep time required and minimal kitchen equipment.
The biscotti are dipped in melted chocolate and then sprinkled with chopped pistachios. Perfect served with tea and coffee.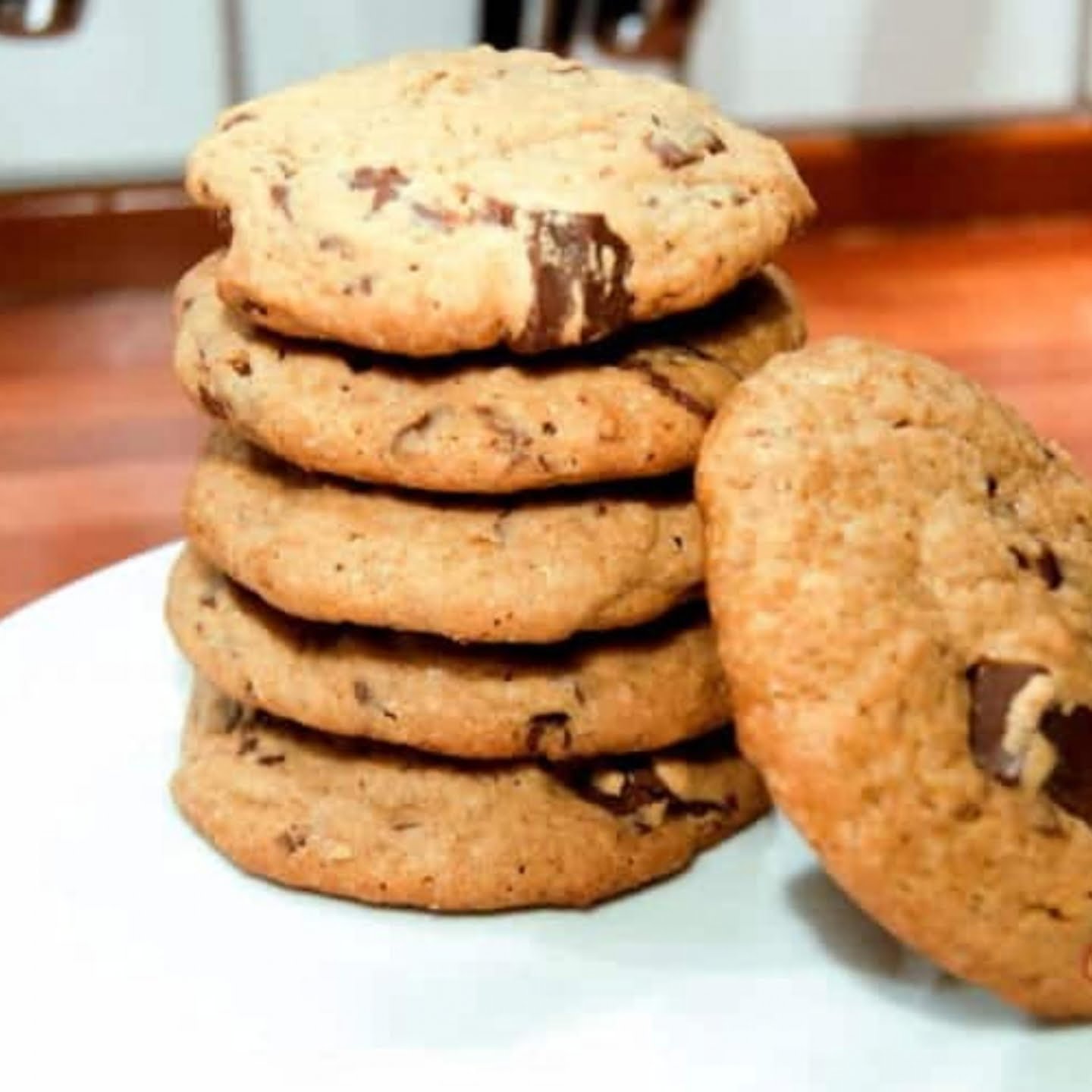 These chocolate chip peanut butter cookies are classic cookie that is perfect for those who love peanut butter and chocolate.
The cookies are made with, brown sugar, peanut butter, and chocolate chip dough that is then rolled into balls and baked until golden brown.
The result is a chewy and delicious nutty flavor cookie that is perfect for any occasion.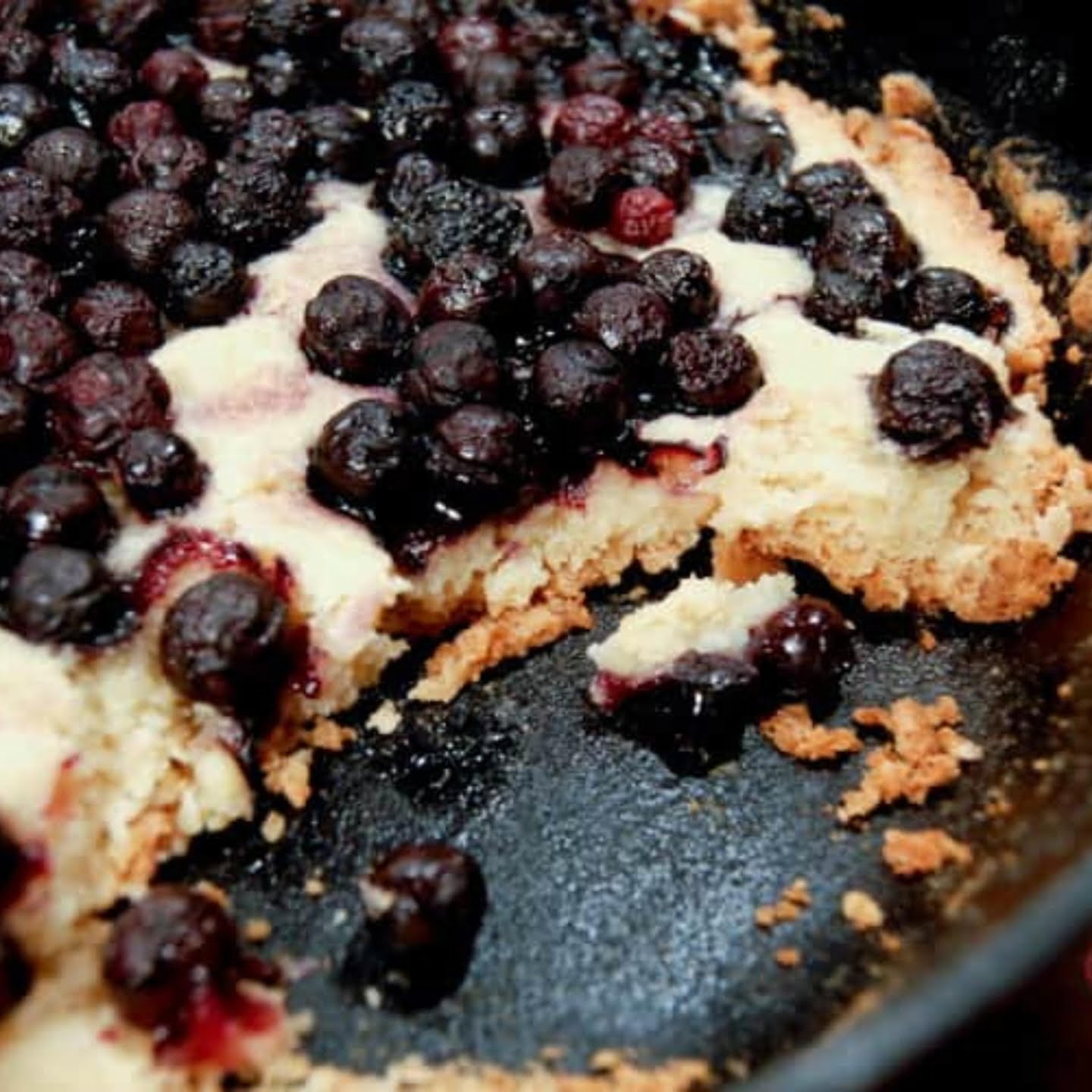 33. Easy one-dish Blueberry cake
This easy one-dish Blueberry cake is perfect for those who want a quick and easy dessert.
The cake is made with a buttery cake base and fresh blueberries. It's so simple to make and only requires one cast-iron skillet to combine the batter and bake it.
The cake is best served warm with a scoop of ice cream or whipped cream.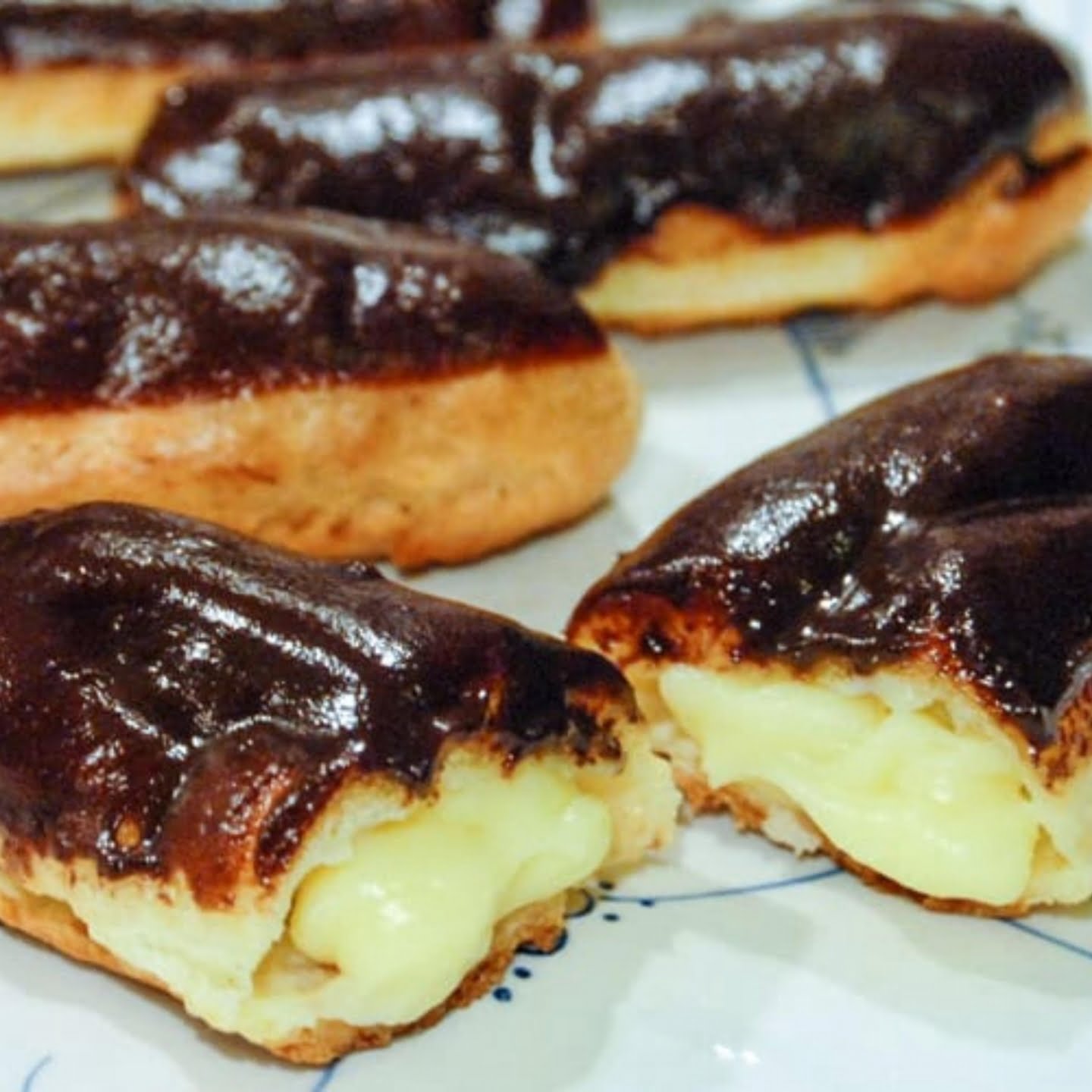 If you ever wanted to make those delicious eclairs you always buy at the local patisserie, now is your chance with this homemade chocolate eclairs recipe.
They are made with a simple choux pastry that is filled with vanilla pastry cream and then dipped in a chocolate glaze.
They are light, fluffy, and so delicious! The perfect treat for any chocolate lover.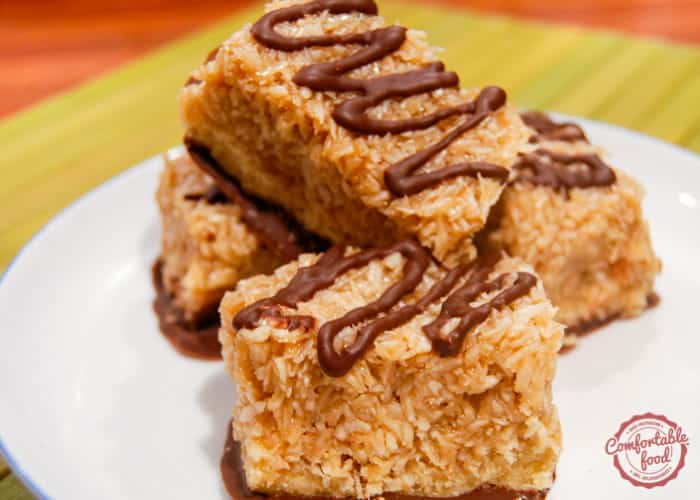 35. Salted caramel Samoa bars
These gluten-free salted caramel Samoa bars are guaranteed to be a huge hit with your family and friends.
The chewy cookie base with coconut and the salted caramel sauce is pure heaven in every bite.
You'll want to make a double batch of these because they will go so fast!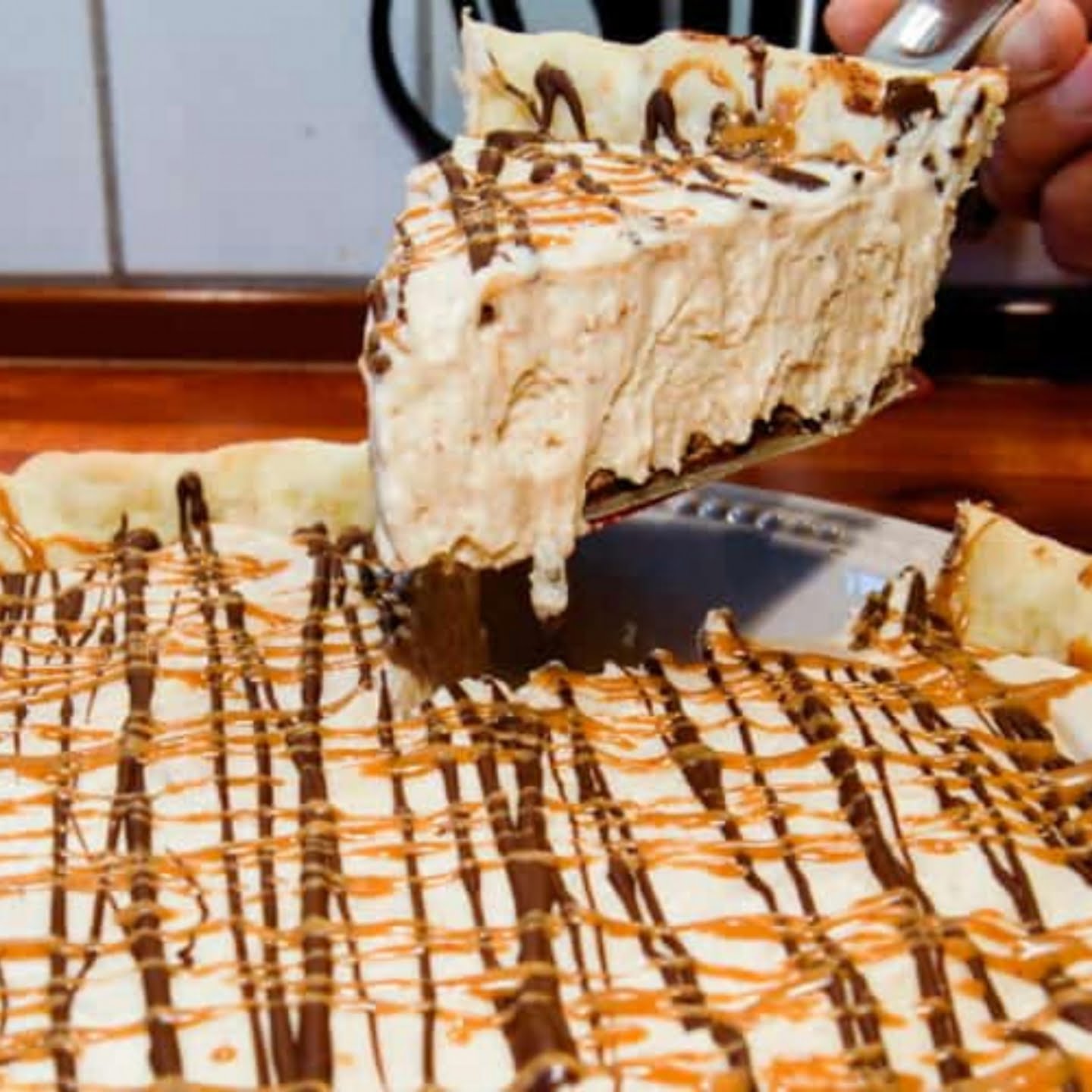 And this dessert right here is my number 1 foolproof peanut butter chocolate pie recipe to make that tastes and looks amazing every time.
This pie has a store-bought pie crust, a rich and creamy peanut butter filling, and is decorated with chocolate ganache and creamy peanut butter.
It's easy to make and can be made ahead of time.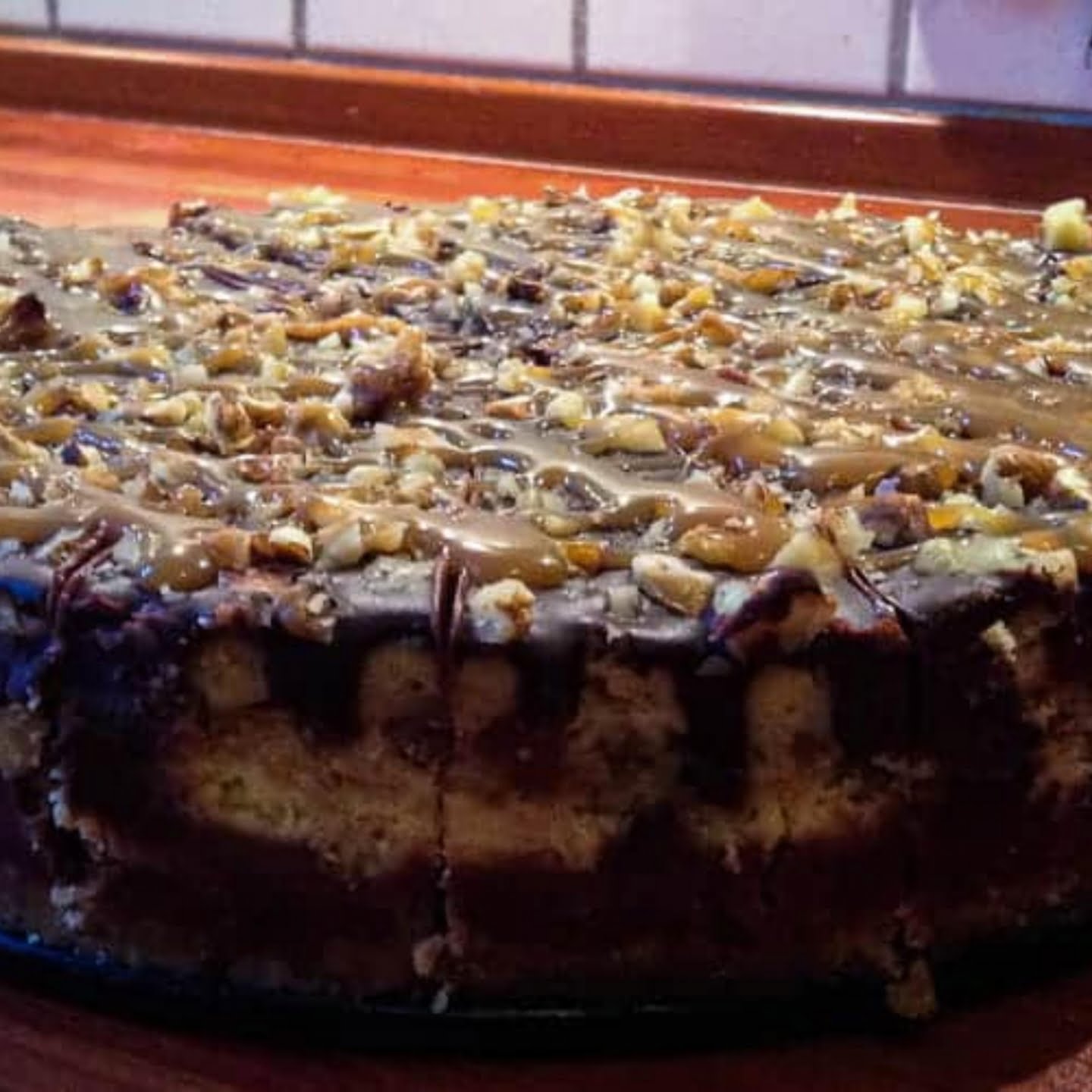 Baked turtle cheesecake is a delicious and decadent dessert that is perfect for any occasion.
The crunchy sweet crust with pecans and the caramel-flavored cheesecake batter combined with the silky chocolate sauce on top is mouth-wateringly good.
It's fun to make and sure to please anyone with a sweet tooth!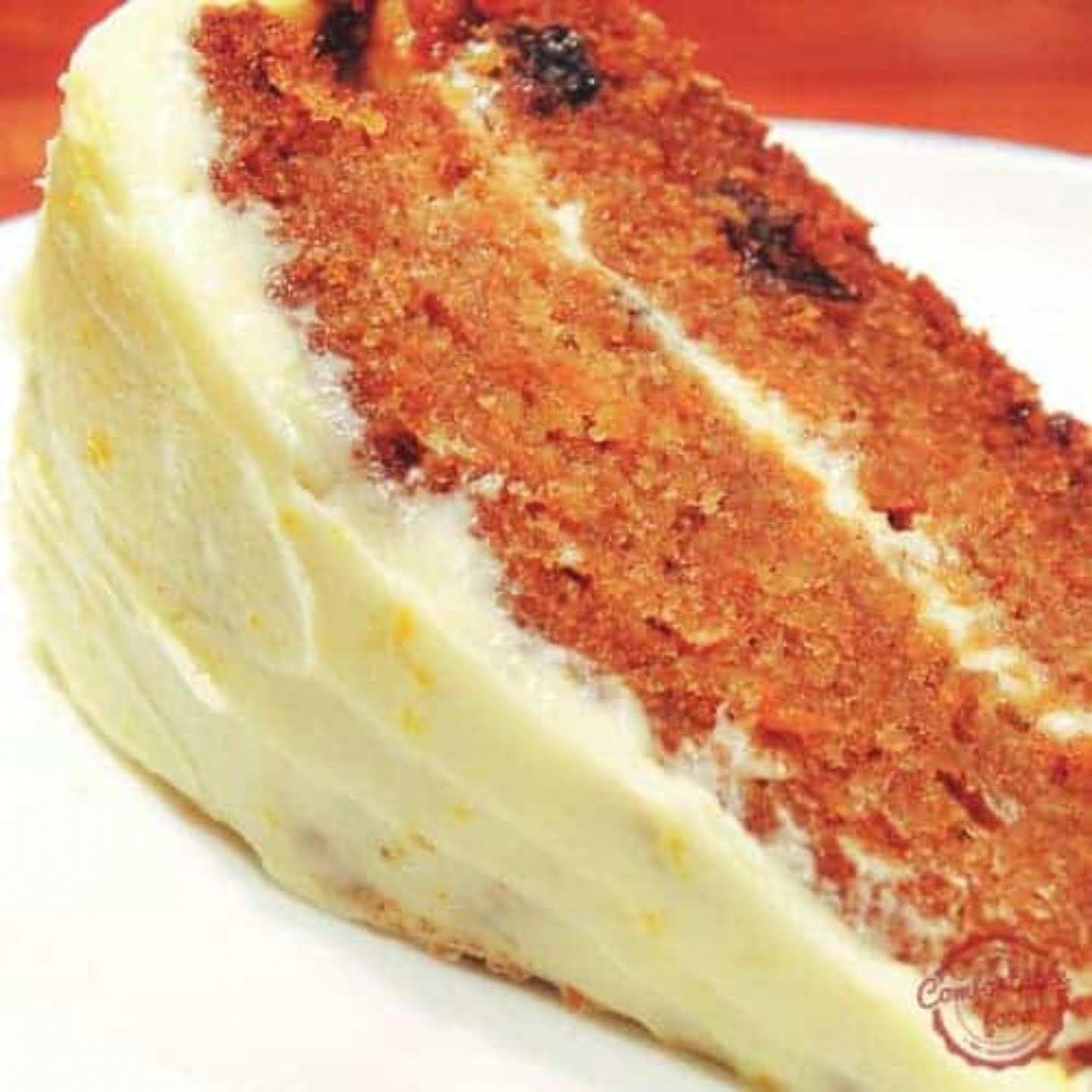 Last on the list of things to bake is this festive carrot cake is moist, flavorful, and topped with a rich and creamy cream frosting.
The cake is made with a mixture of fresh carrots, raisins, and warm spices like cinnamon, nutmeg, and ginger to pair with the shredded carrot and orange zest.
It's one of the best cakes on this list and definitely carries a punch in flavor and light texture.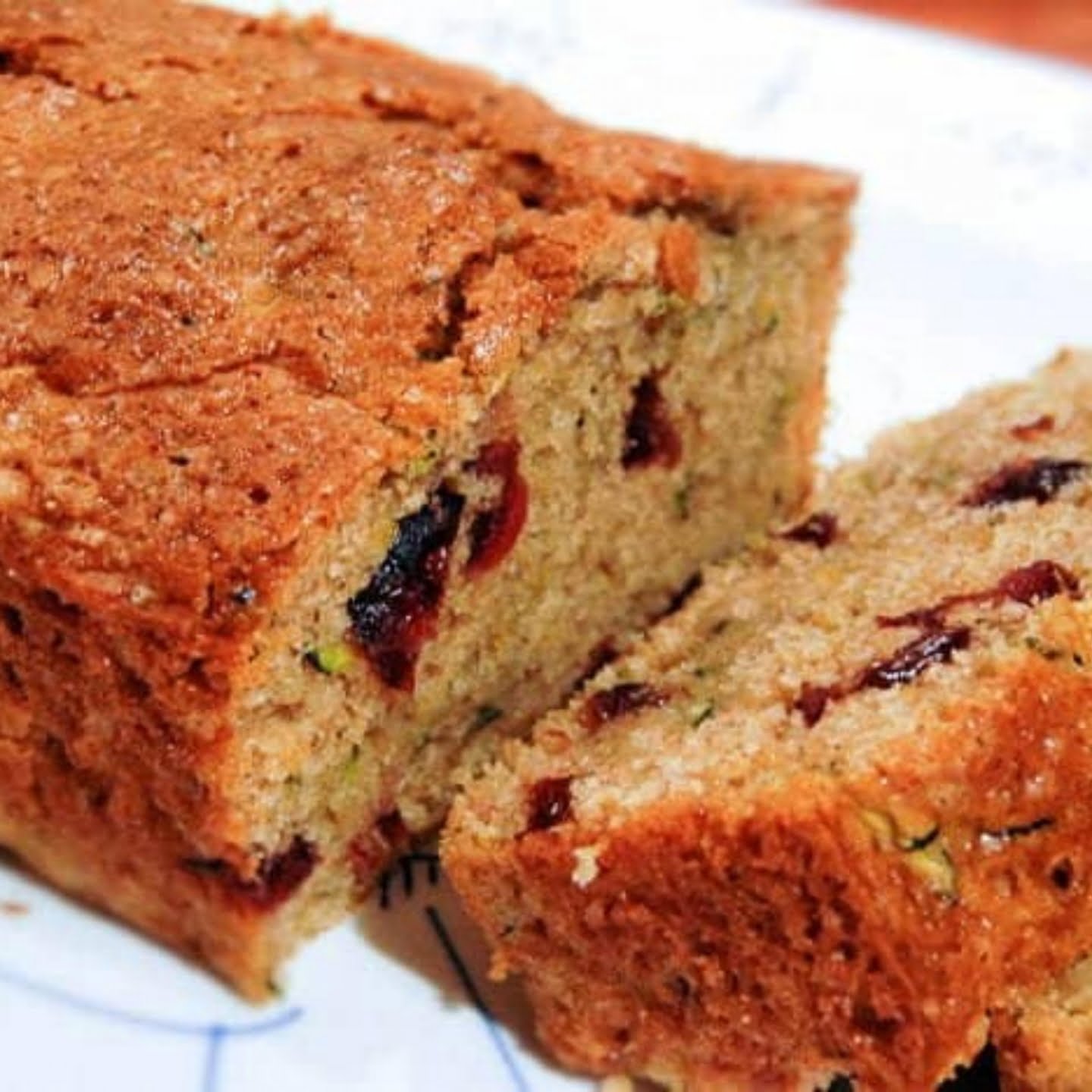 Using zucchini in bread helps keep it moist and soft during baking, and the flavor combinations are endless, like this fruity cranberry and orange zucchini bread.
This bread combines two of my favorite flavors, cranberry, and orange. The orange juice and zest give the bread a lovely citrus flavor that goes so well with the sweet cranberries. The bread is also studded with chopped walnuts for some texture and crunch.
This bread is perfect for breakfast, snack time, or even dessert. It's moist, flavorful, and packed with nutrients.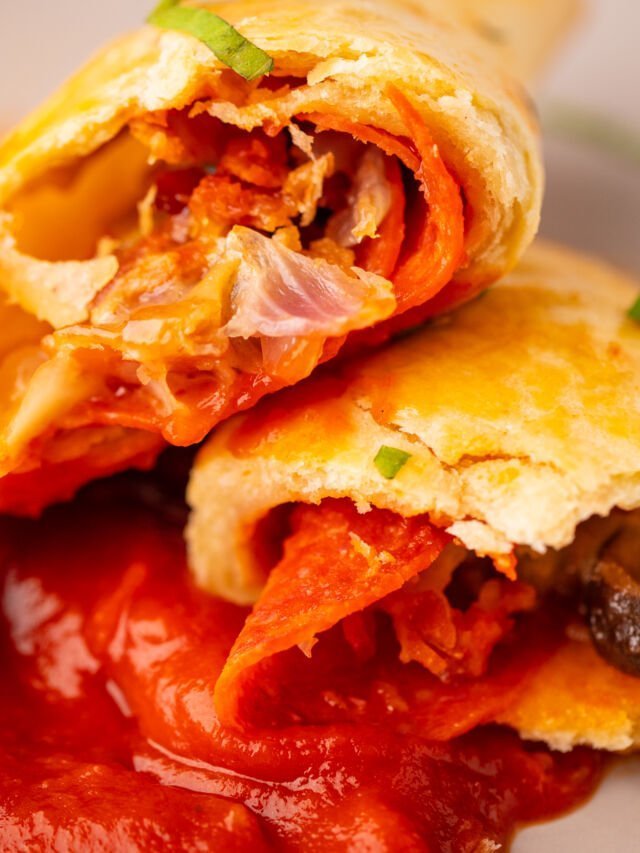 These tasty treats pack all your favorite pizza flavors into a convenient handheld snack, wrapped up in homemade empanada dough.
Not only are they easy to make and great for freezing, but they're also absolutely delicious - perfect for satisfying your cravings for pizza in one bite.
Plus, they're sure to be a hit with guests of all ages.
Related Comfort Food Recipes
Try one of these delicious comfort food recipes including my thumbprint cookies recipe ready in 30 minute!
For more bread inspiration check my pizza monkey bread, artisan bread, focaccia bread and my classic monkey bread recipe.