There's no better way to start your mornings than having one of these delicious comforting American breakfast foods! These American breakfast recipes will make your most important meal of the day super tasty and replenishing with minimal effort.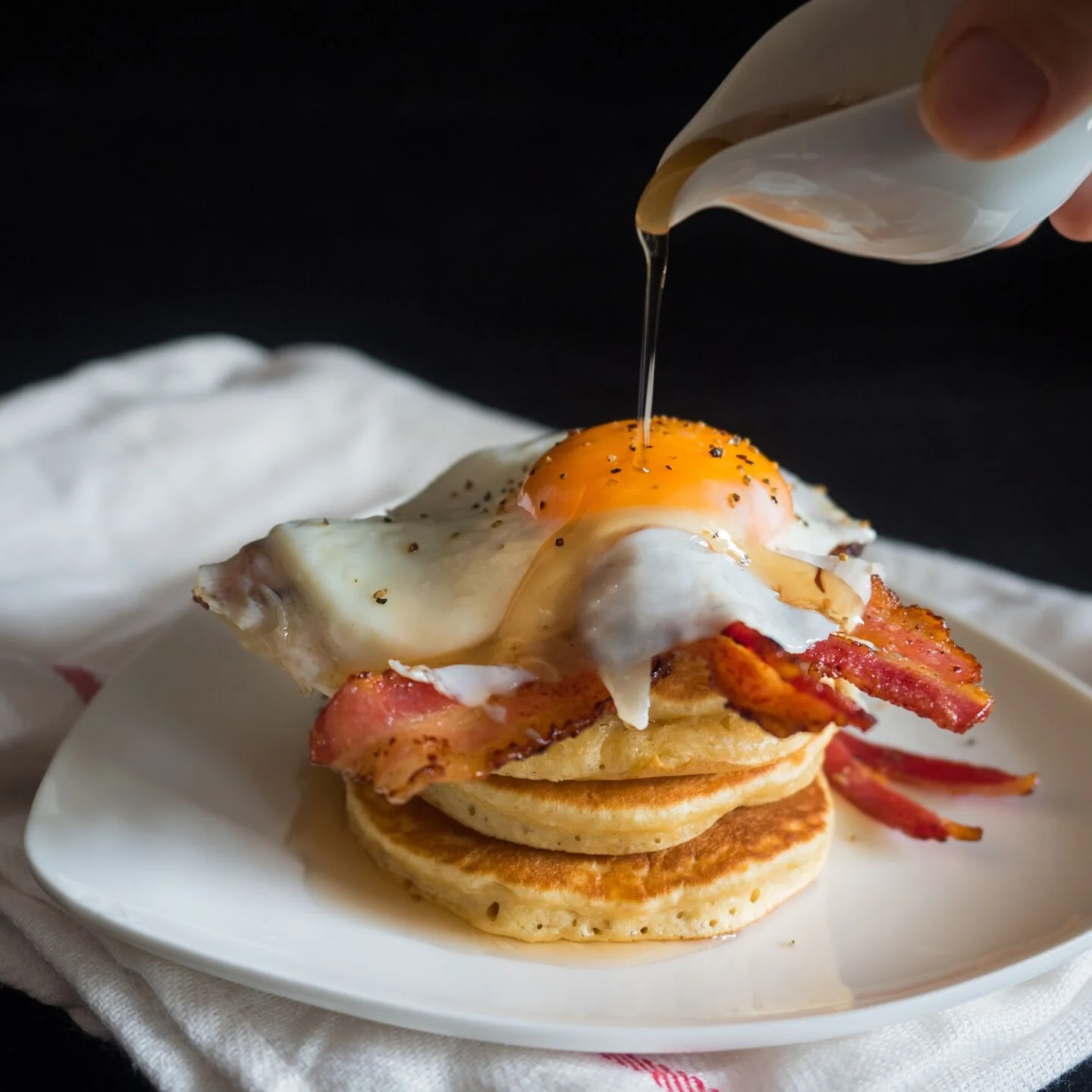 From scrambled eggs to sandwiches, there's something light, heavy, junky, or healthy for you to prepare within minutes.
We start these recipes with the classic Chorizo breakfast burritos, packed with ingredients to have you bursting with energy throughout the day!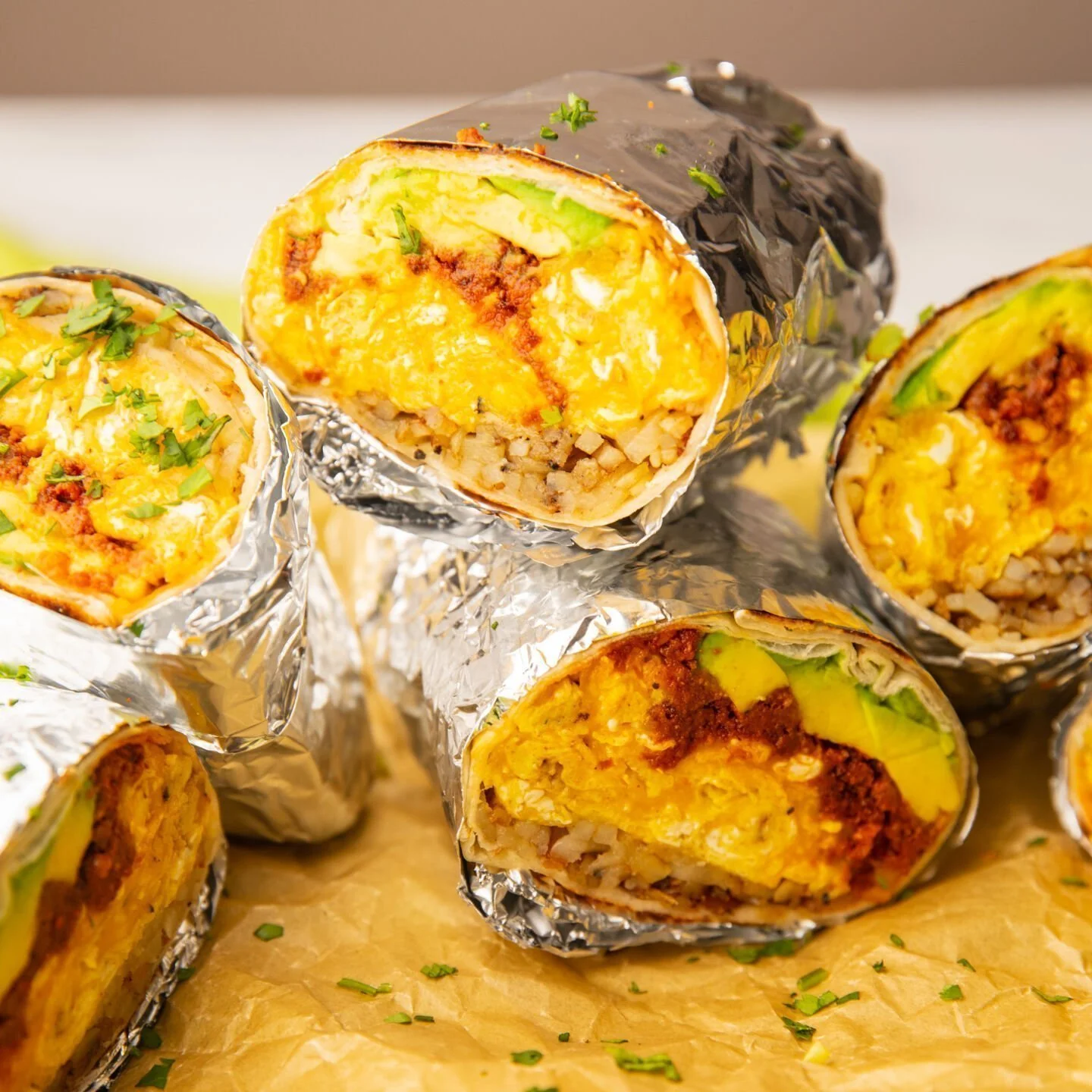 These burritos are perfect for busy mornings as you can prepare them to microwave on your way to work.
The recipe sees mexican chorizo, eggs, potatoes, cheese, seasoning salt, and pepper wrapped in flour tortillas.
It takes about 30 minutes to cook, and you should serve it with fresh salsa to eat. Also try my cheese quesadilla with this burrito so good!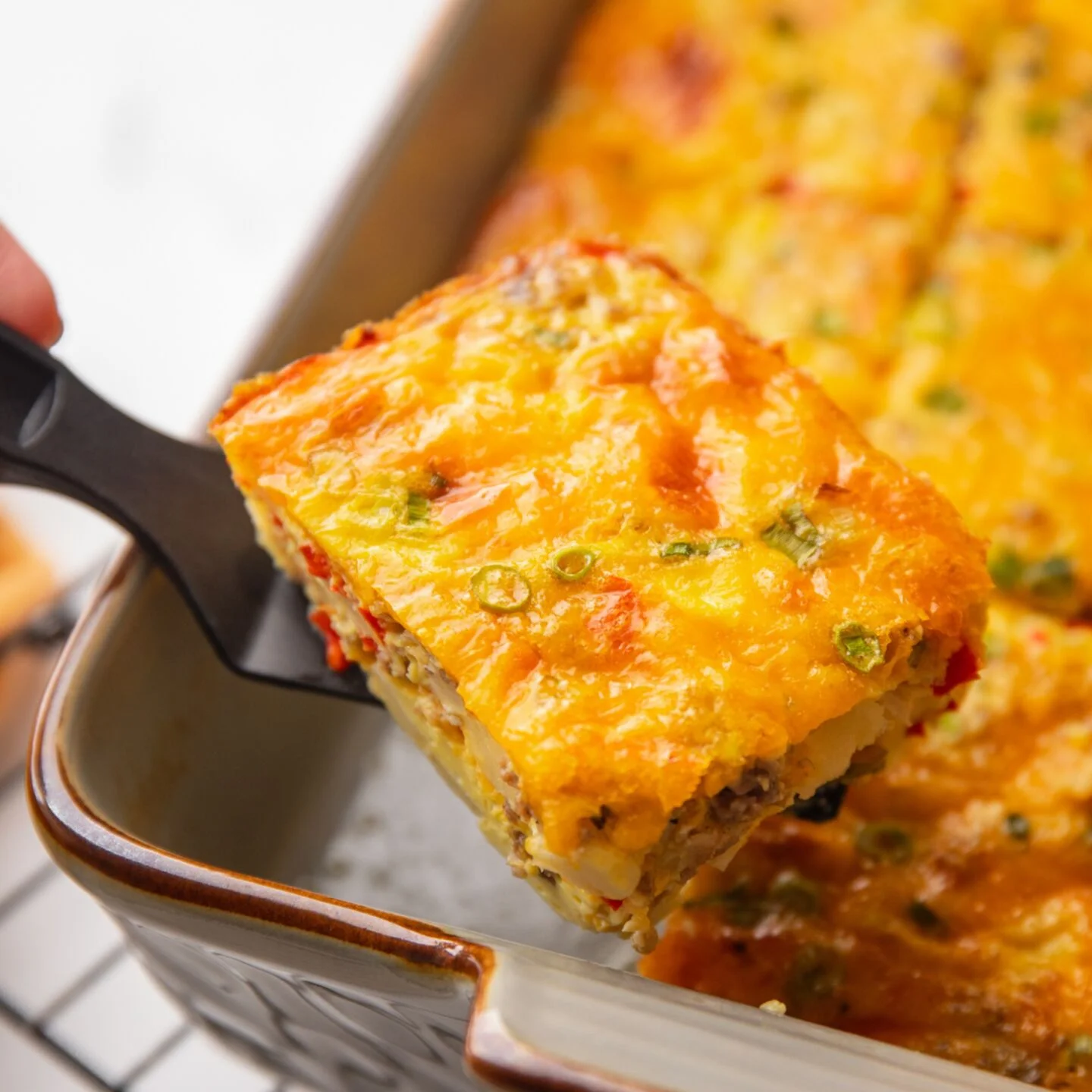 This sausage breakfast casserole is packed with nutritious veggies, breakfast sausage, and cheddar cheese. It's the perfect breakfast meal to feed a large family and uses only pantry ingredients.
These ingredients include potatoes, dry mustard, green onions, milk, eggs, bell peppers, and yellow onion.
The breakfast staple takes about 40 minutes to cook and can be served with your favorite toppings.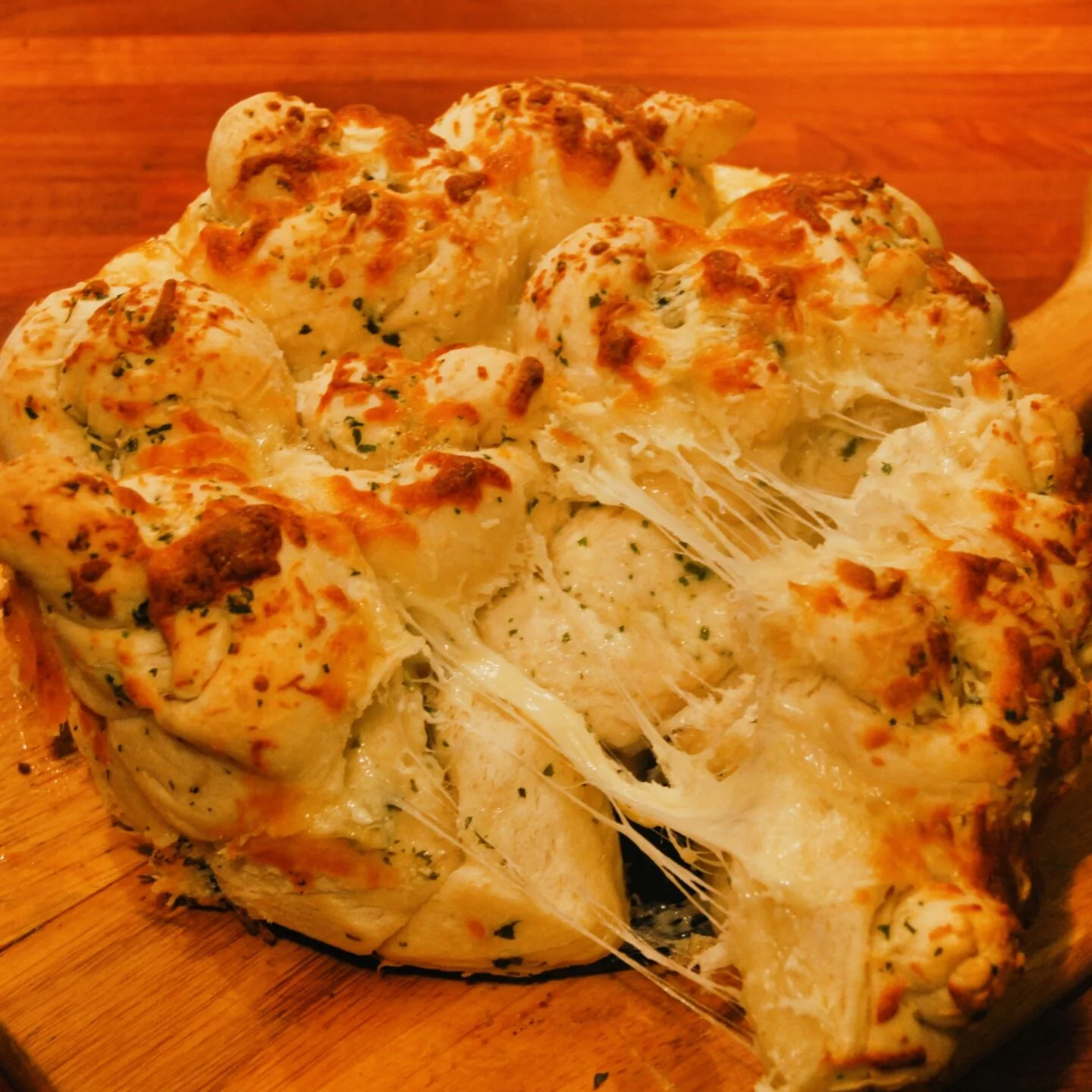 When it comes to breakfast meals, this delicious garlicky and buttery bread has no match!
It's made with very simple ingredients in about 40 minutes and can be served with soups, risotto, and pasta.
Some of its ingredients include active dry yeast, cheese, all-purpose flour, sugar, and garlic. Serve warm to eat.
Peanut butter is an essential ingredient in classic American breakfast foods, and this bread proves just that. It's a moist bread you can make within minutes and serve with a spread of your choice.
The ingredients for the bread include creamy peanut butter, whole milk, baking powder, all-purpose flour, eggs, and granulated sugar.
Slice the bread into thick pieces and serve with your preferred spread or cheese slices.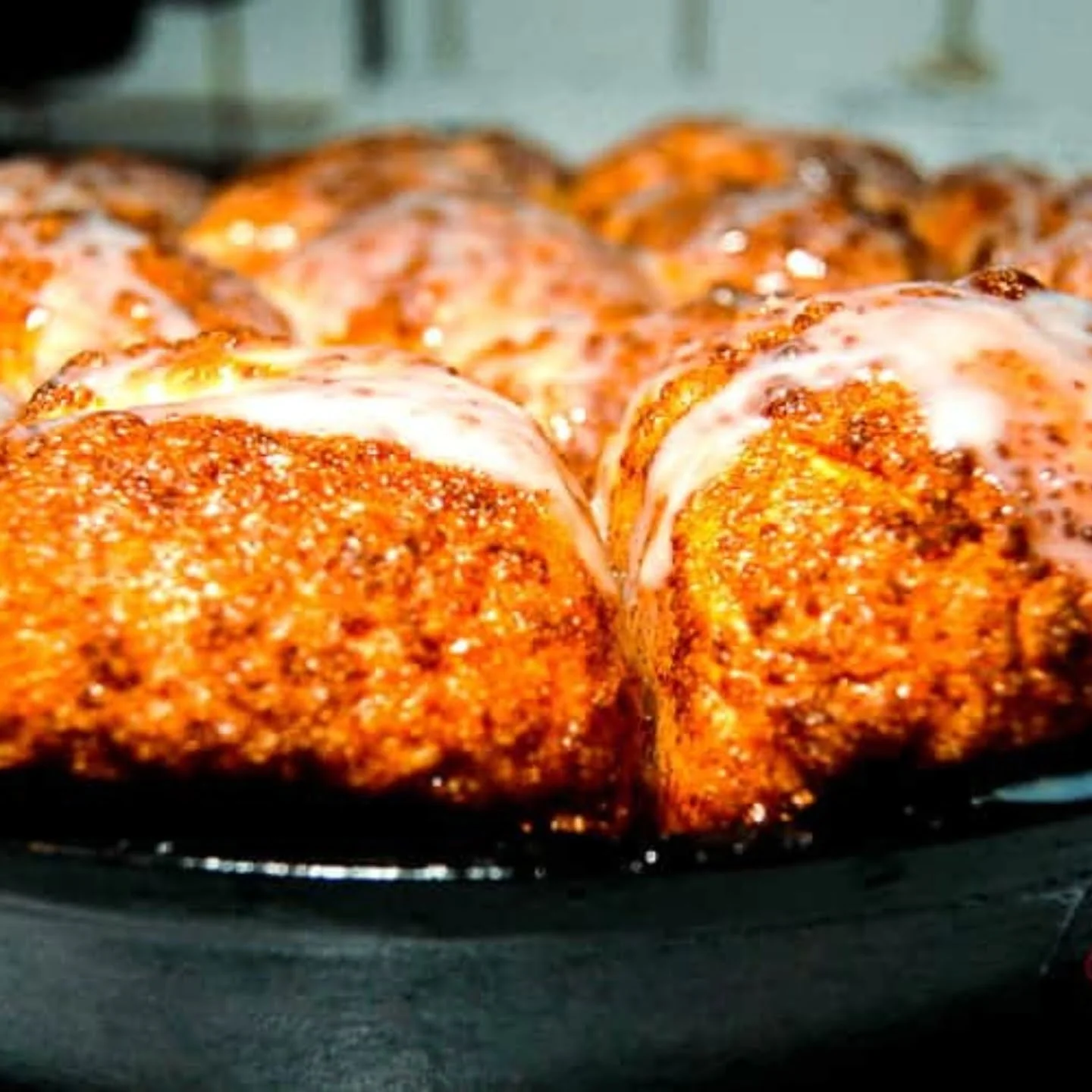 If you want a treat for breakfast, this monkey bread is the option for you. It's a pull-apart bread with elements of cinnamon rolls, such as homemade sweet dough, melted butter, cinnamon, and sugar.
The bread is baked in a cast iron skillet to give you a caramelized, crispy outer layer.
It takes only 30 minutes to make, and you should serve it warm to enjoy.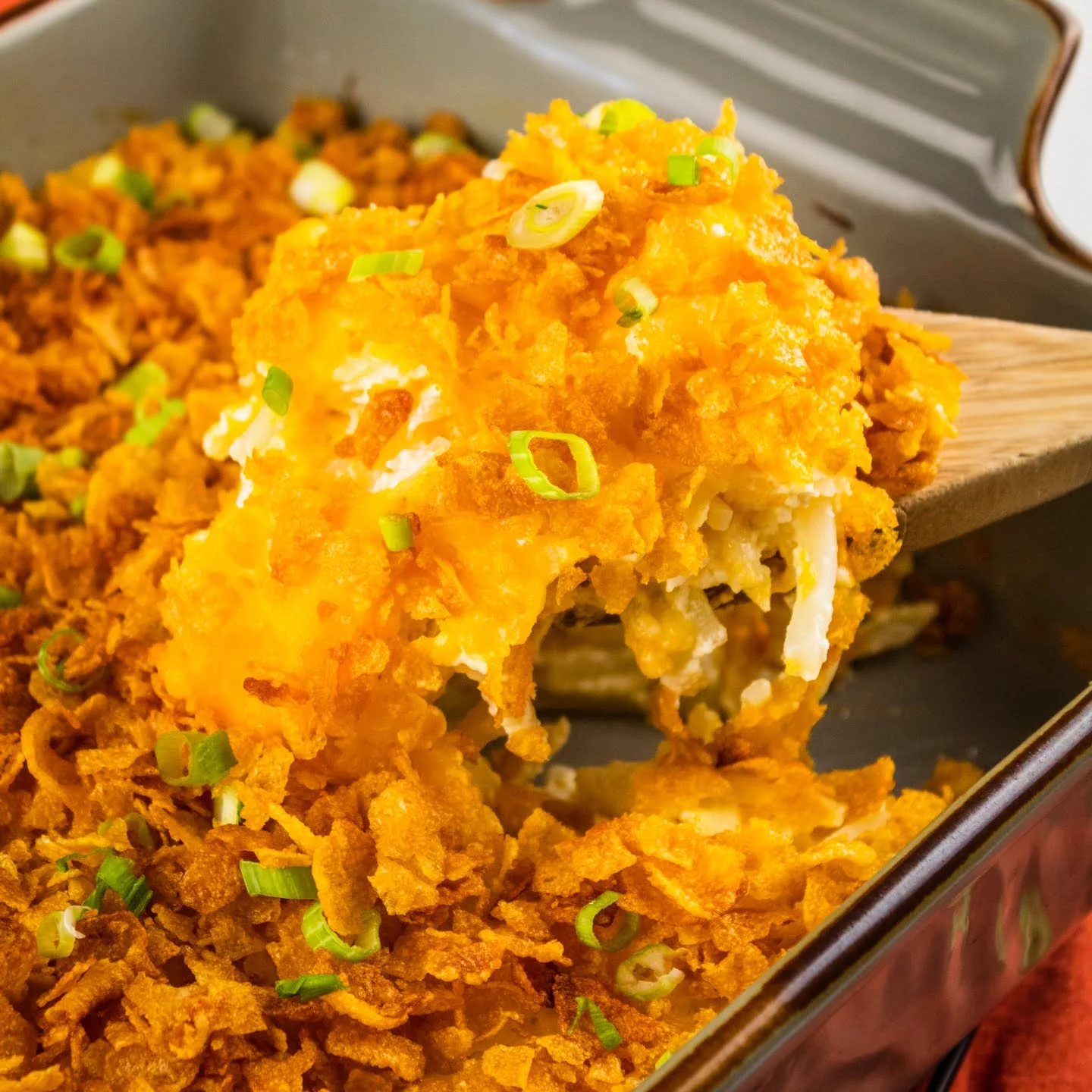 If you have a large family to feed in the morning, this hashbrown casserole is the typical American breakfast to make.
The delicious casserole incorporates hash browns, cream of chicken soup, sharp cheddar cheese, sour cream, and cornflakes.
Bake till it's golden brown and sprinkle with green onions to enjoy.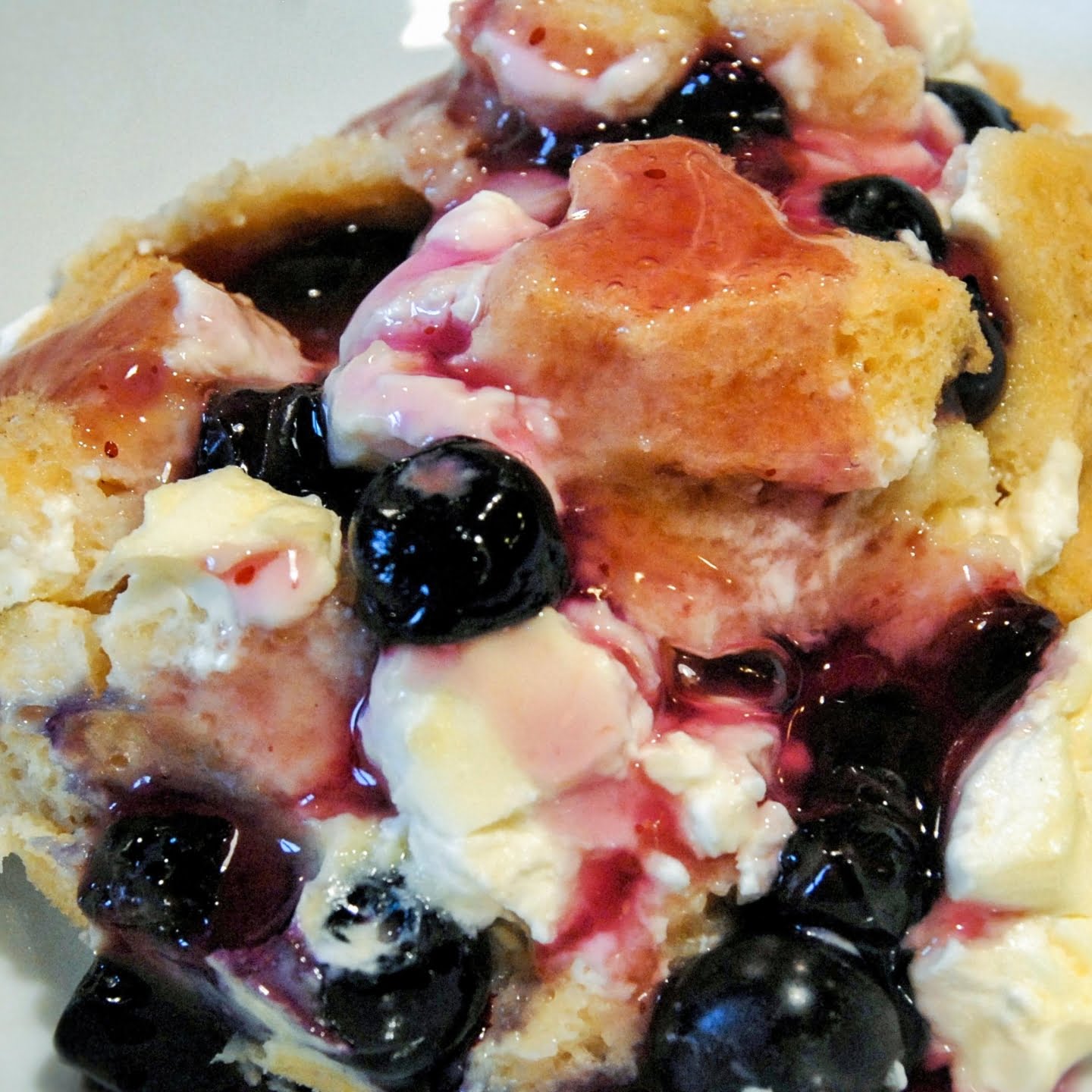 This continental breakfast dish is one of the sweet foods packed with flavors from sweet soft bread, fresh blueberries, and cream cheese.
The french toast casserole comes with a delicious sauce for a complete breakfast treat you'll have ready in an hour.
Enjoy the casserole with a zesty fruit salad or creme anglaise. If you love french toast, you'd definitely want to check out our brioche french toast recipe.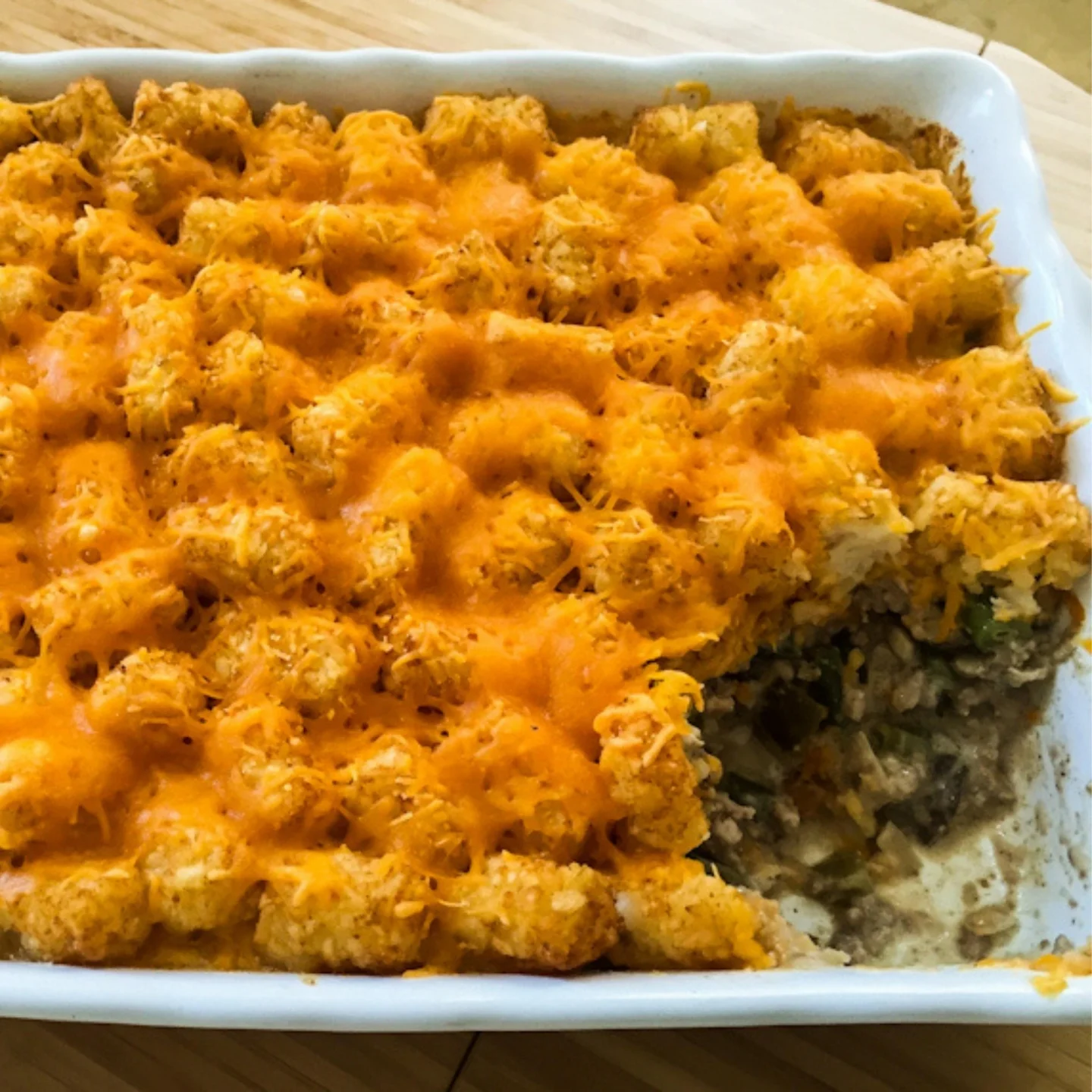 With this casserole, you get a hearty American breakfast dish made with ground beef, mushrooms, green peppers, tater tots, green beans, sour cream, cheddar cheese, and Worcestershire sauce.
It's a filling meal that you want to make for a large family, and it takes only 35 minutes to cook.
Bake till the tater tots are browned, and the cheese is melty, and serve with a salad or simple soup.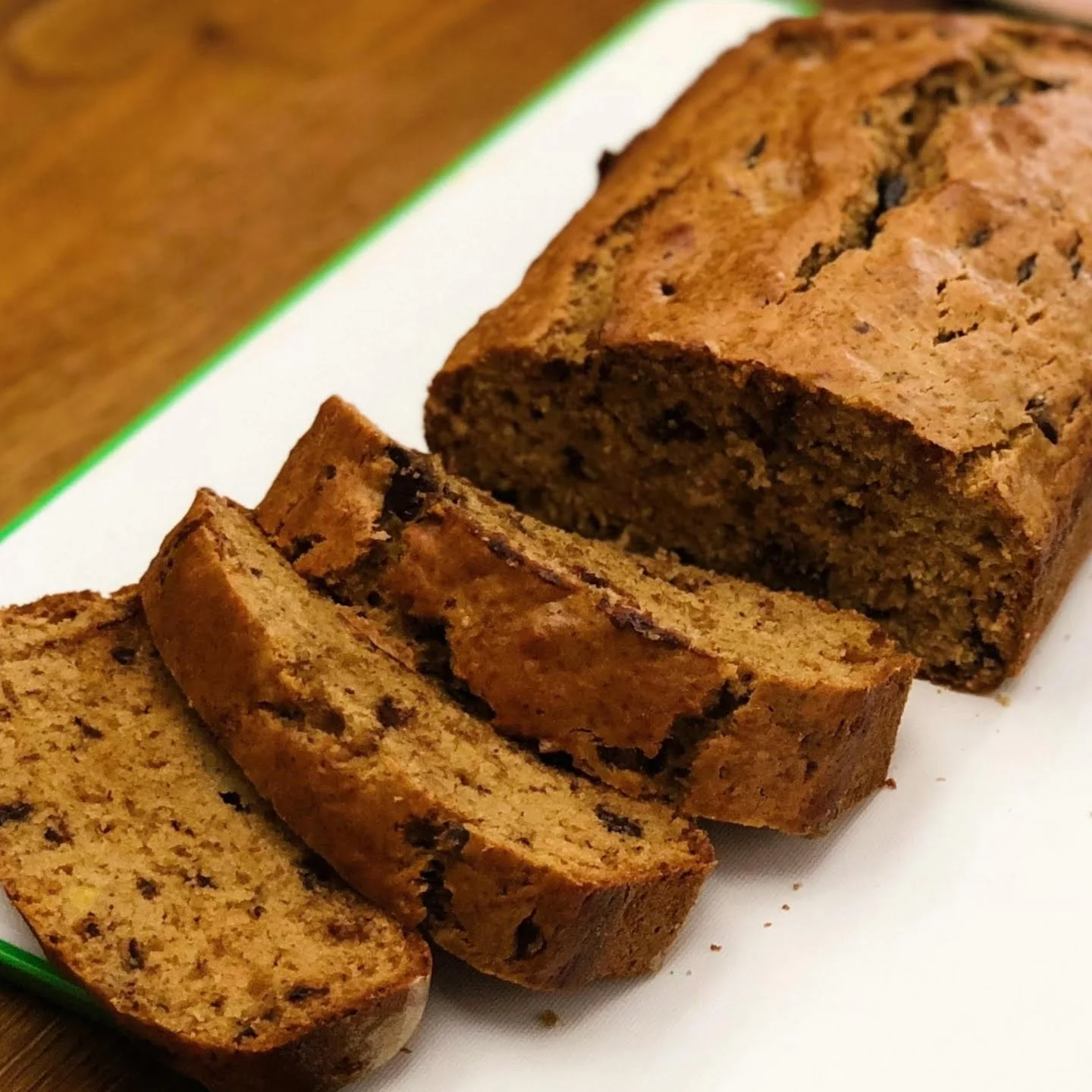 The moistness and fluffiness of this banana bread are just what you need to start your day right! With flavors from peanut butter, bananas, and chocolate chips, this bread simply remains unmatched as a breakfast food.
Other ingredients used in its preparation include brown sugar, honey, and buttermilk.
The bread bakes for only an hour, and you can serve it with your preferred sides.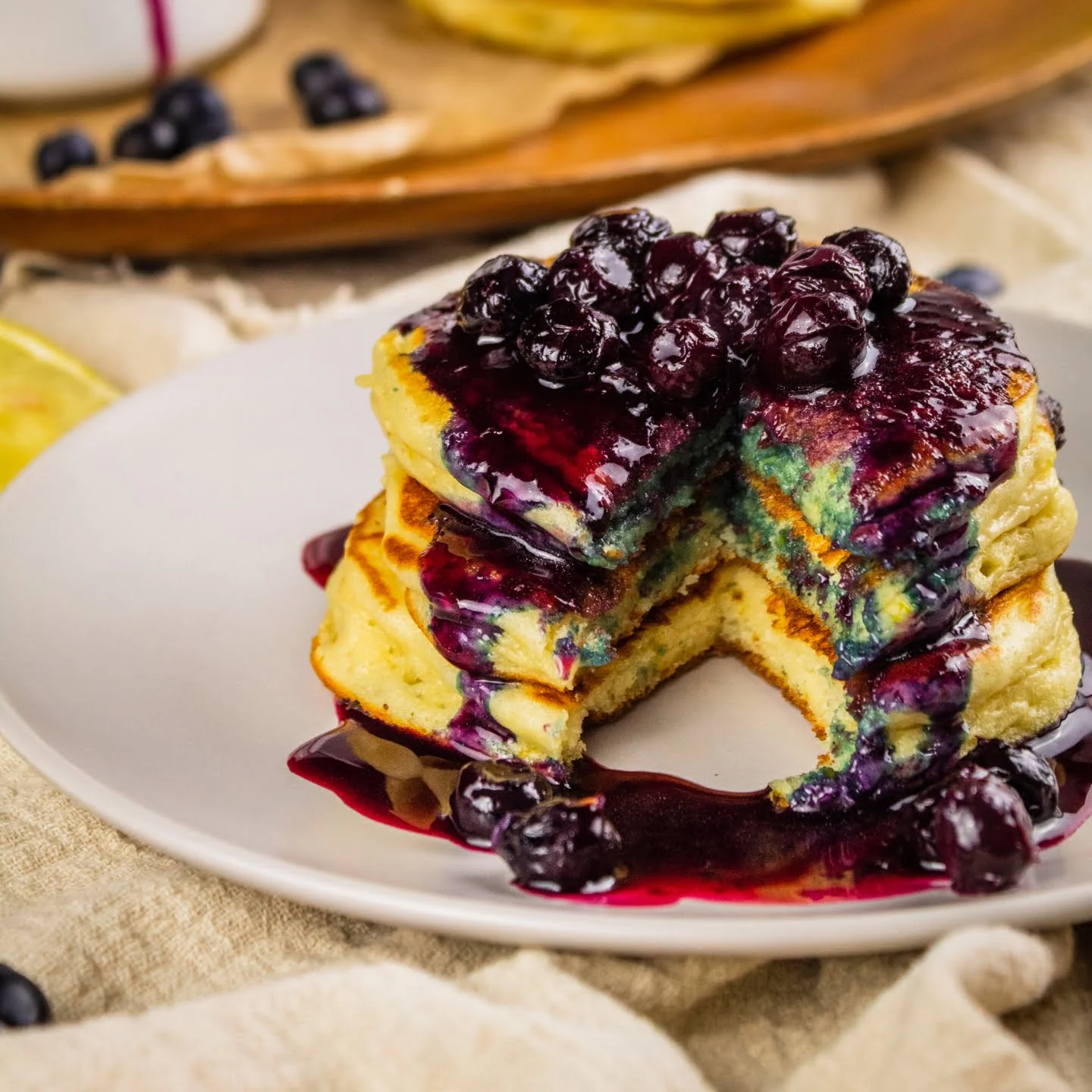 American pancakes come in different variations, and this particular recipe is just the perfect breakfast option to start your day.
The fluffy pancakes take your typical ingredients with sour cream, lemon zest, and vanilla extract.
It comes with a blueberry sauce to drizzle on the pancakes for serving.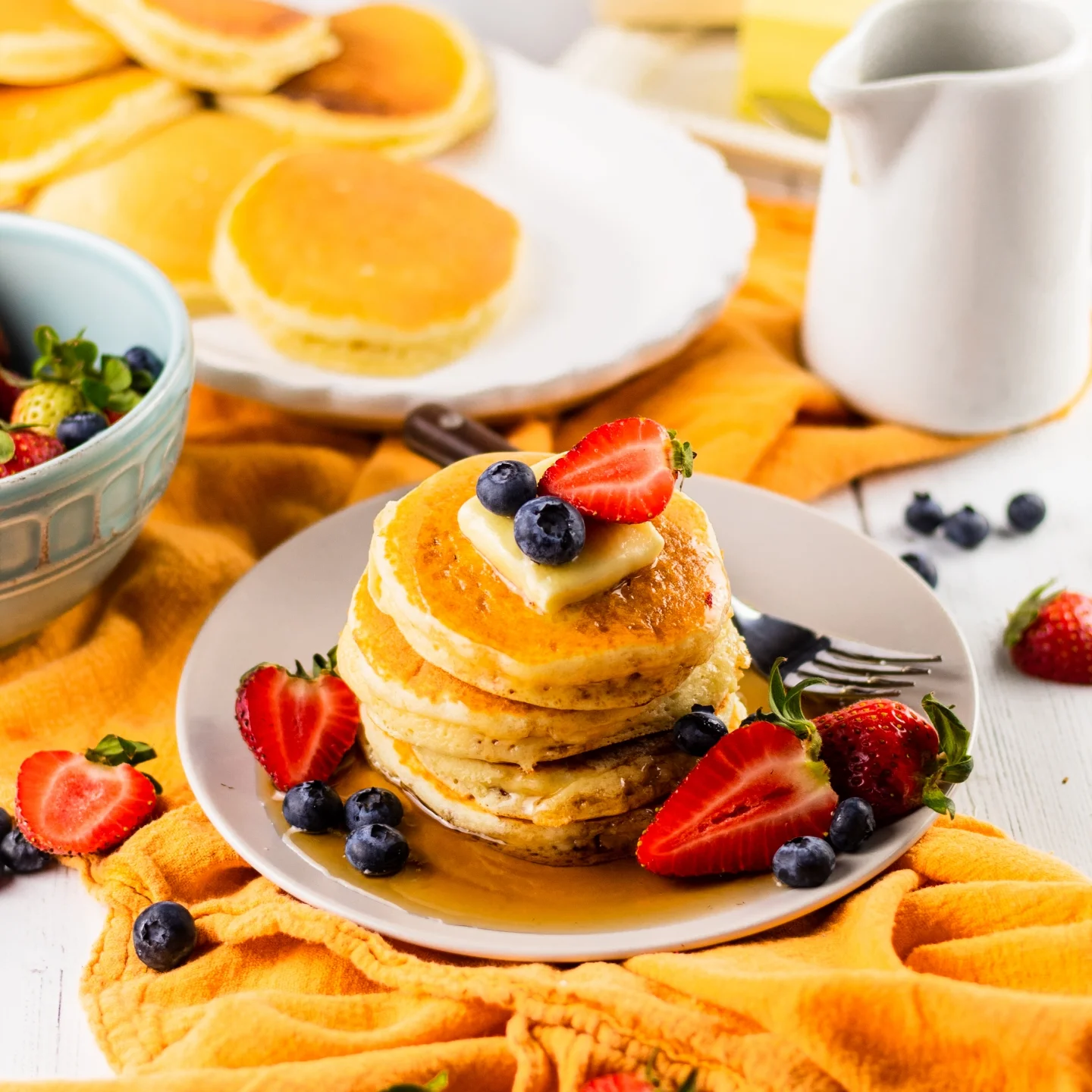 This recipe features a few household ingredients to make delicious fluffy pancakes to go with several toppings of your choice.
You only need eggs, oil, vanilla, and milk to prepare these.
It takes about 20 minutes to make them, and you can have them with toppings, including whipped cream, syrup, fresh fruit, and butter.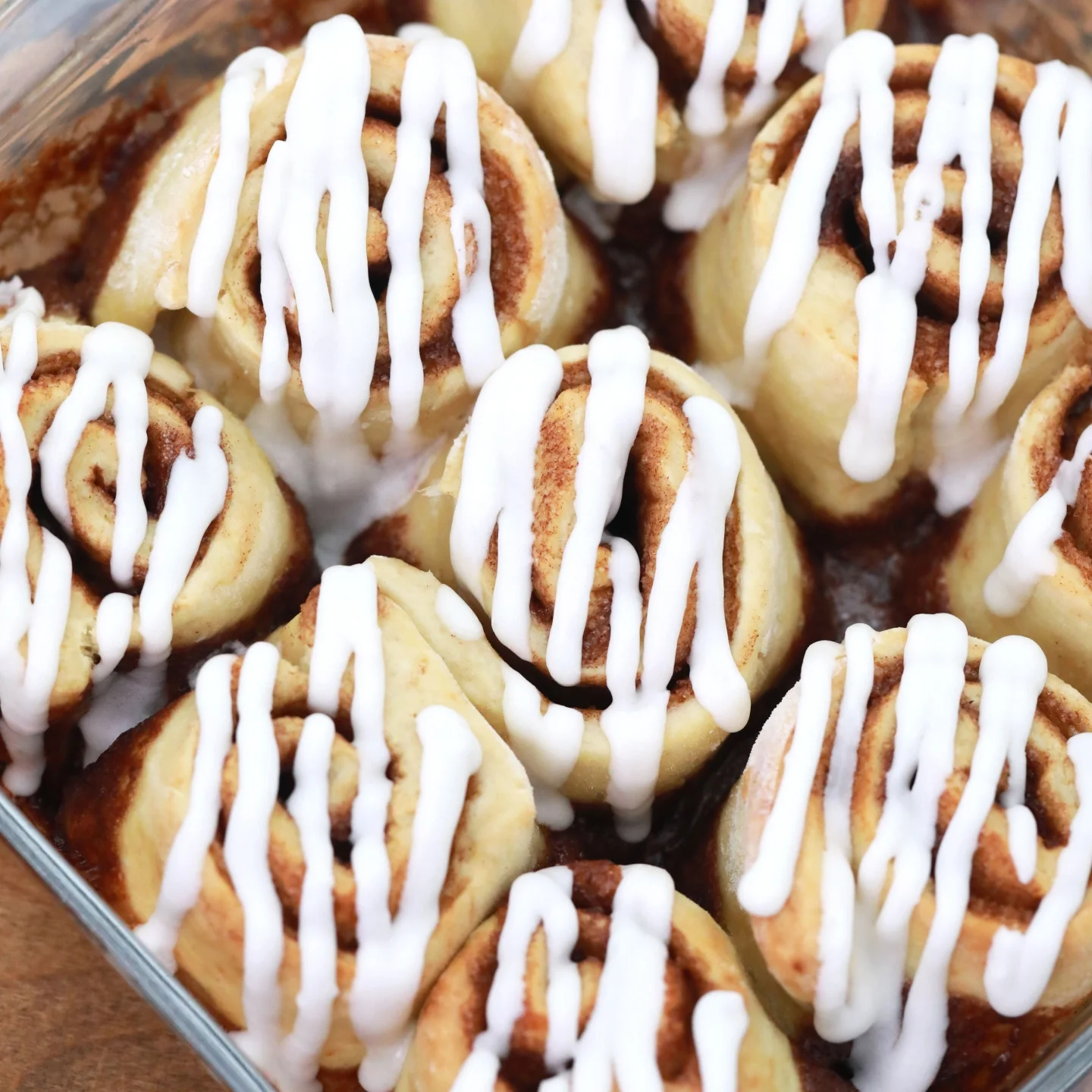 Give yourself and your family a sweet treat with these cinnamon rolls made with buttery cinnamon filling and a vanilla frosting.
The rolls are fluffy and soft and are made with only a handful of ingredients.
Spread the vanilla frosting icing generously over the warm rolls to serve. For more sweet treats like this, see our list of sweet breakfast ideas!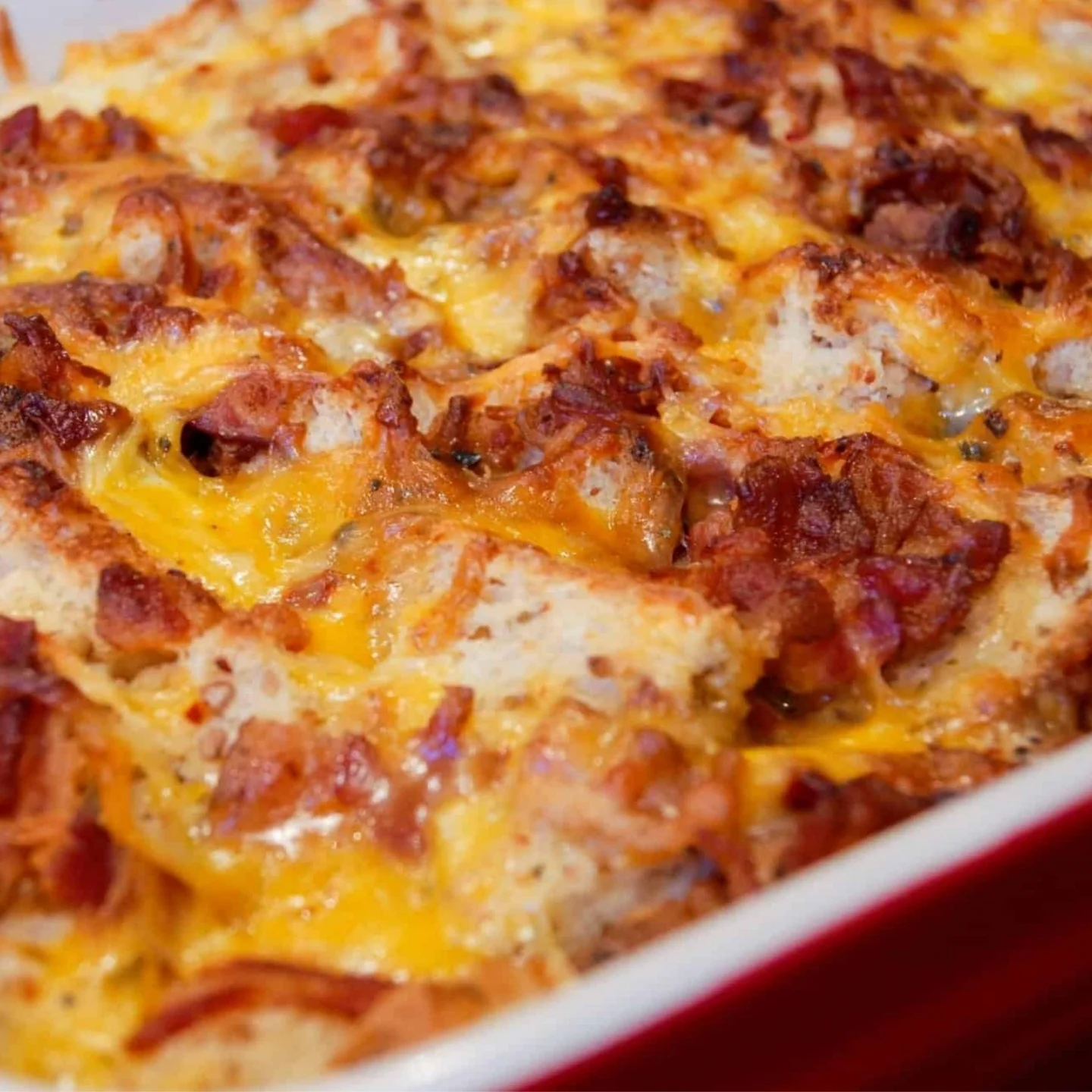 Enjoy this overnight breakfast casserole that requires no work and takes only six ingredients.
These include eggs, milk, bacon, dry mustard, bread, and cheddar cheese.
The dish takes about an hour to cook, and you can sprinkle bacon bits on top to enjoy.
Get more hearty casserole dishes like this with these hearty breakfast casserole recipes.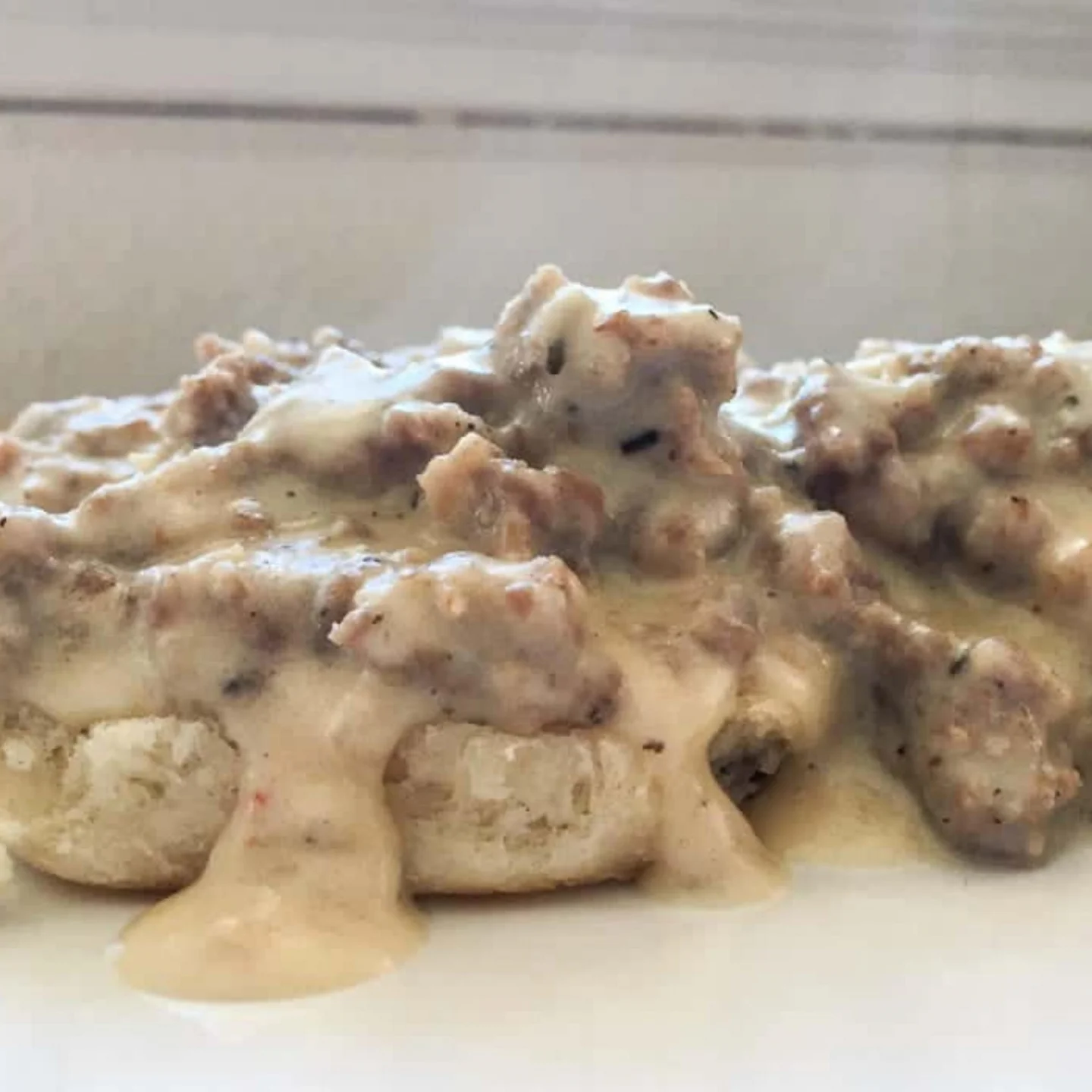 Start your day with the amazing taste of these buttery biscuits covered in homemade sausage gravy.
The yummy breakfast meal requires only five ingredients, including buttermilk biscuits, sausage, all-purpose flour, milk, and salt & pepper to taste.
Spoon the gravy over the warm biscuits and serve to enjoy.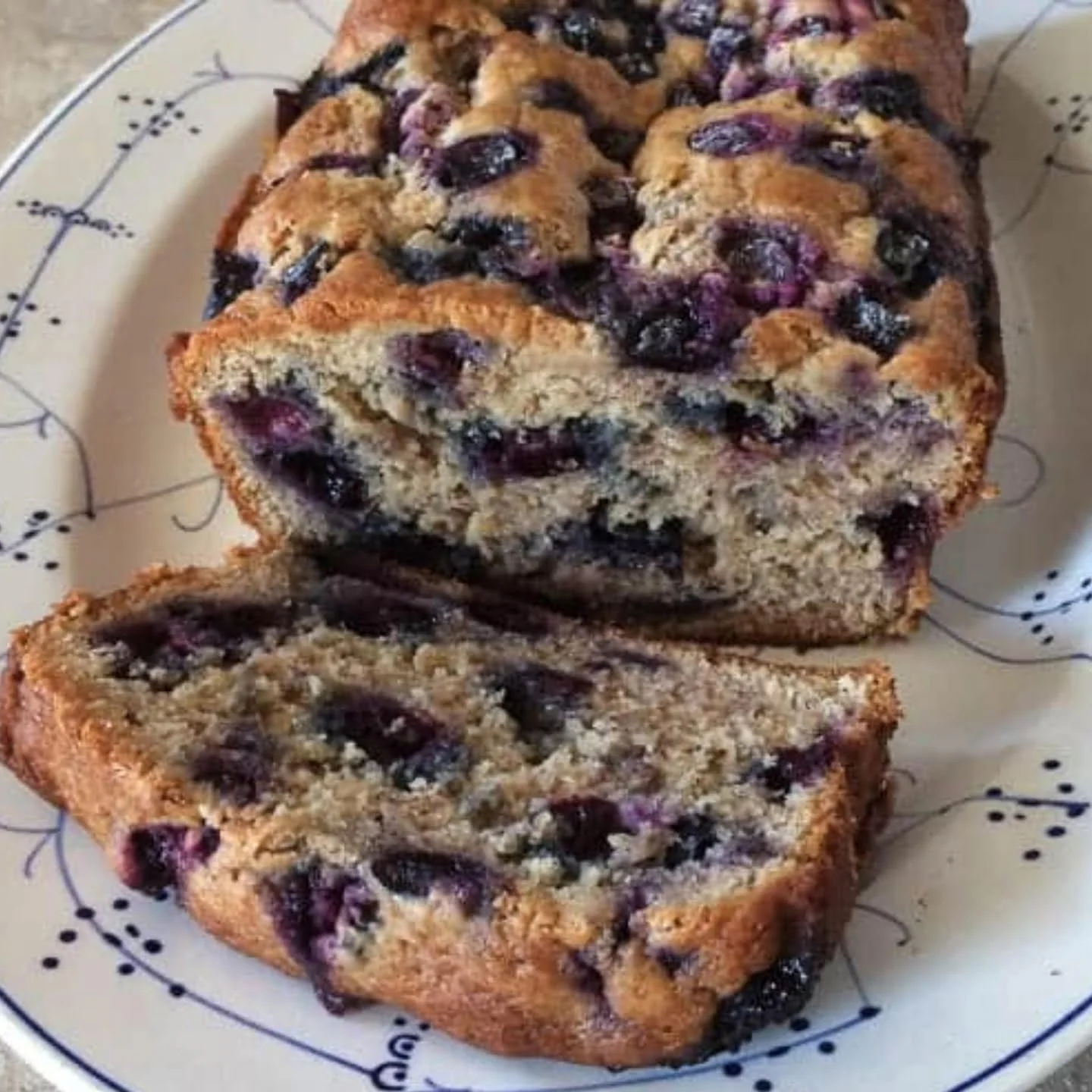 You can do more with banana bread, which shows in this blueberry buttermilk variation that's simply irresistible.
The recipe calls for your typical bread-making ingredients and one cup of blueberries.
Bake for about 45 minutes and serve with your pancakes, breakfast muffin, or eggs & avocado.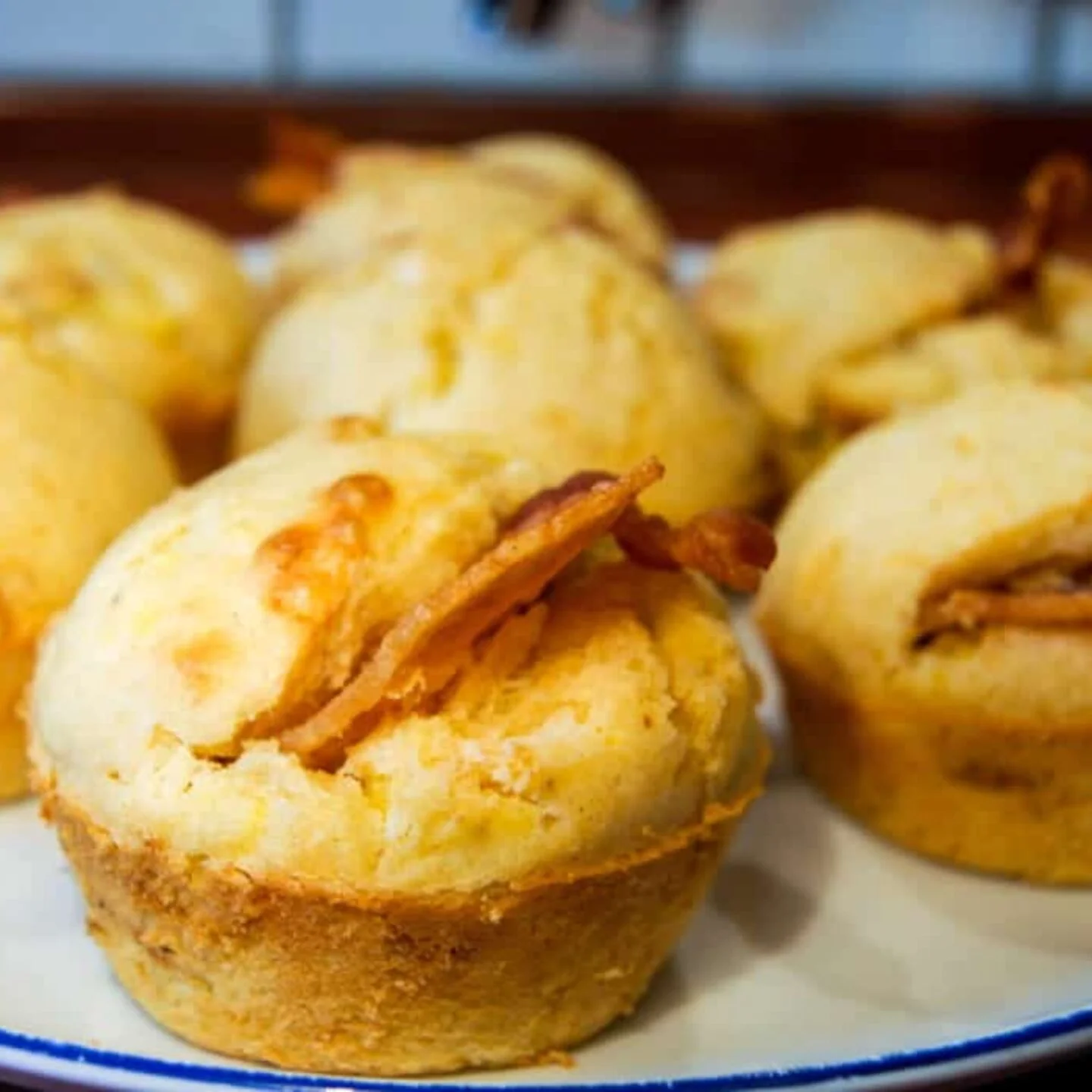 These muffins are the easiest to make, giving you breakfast food in a hand-held package.
It incorporates bacon slices, eggs, all-purpose flour, cornmeal, baking powder, and shredded cheddar cheese.
Bake the muffins for about 17 minutes until lightly browned on top. Drizzle with maple syrup to serve.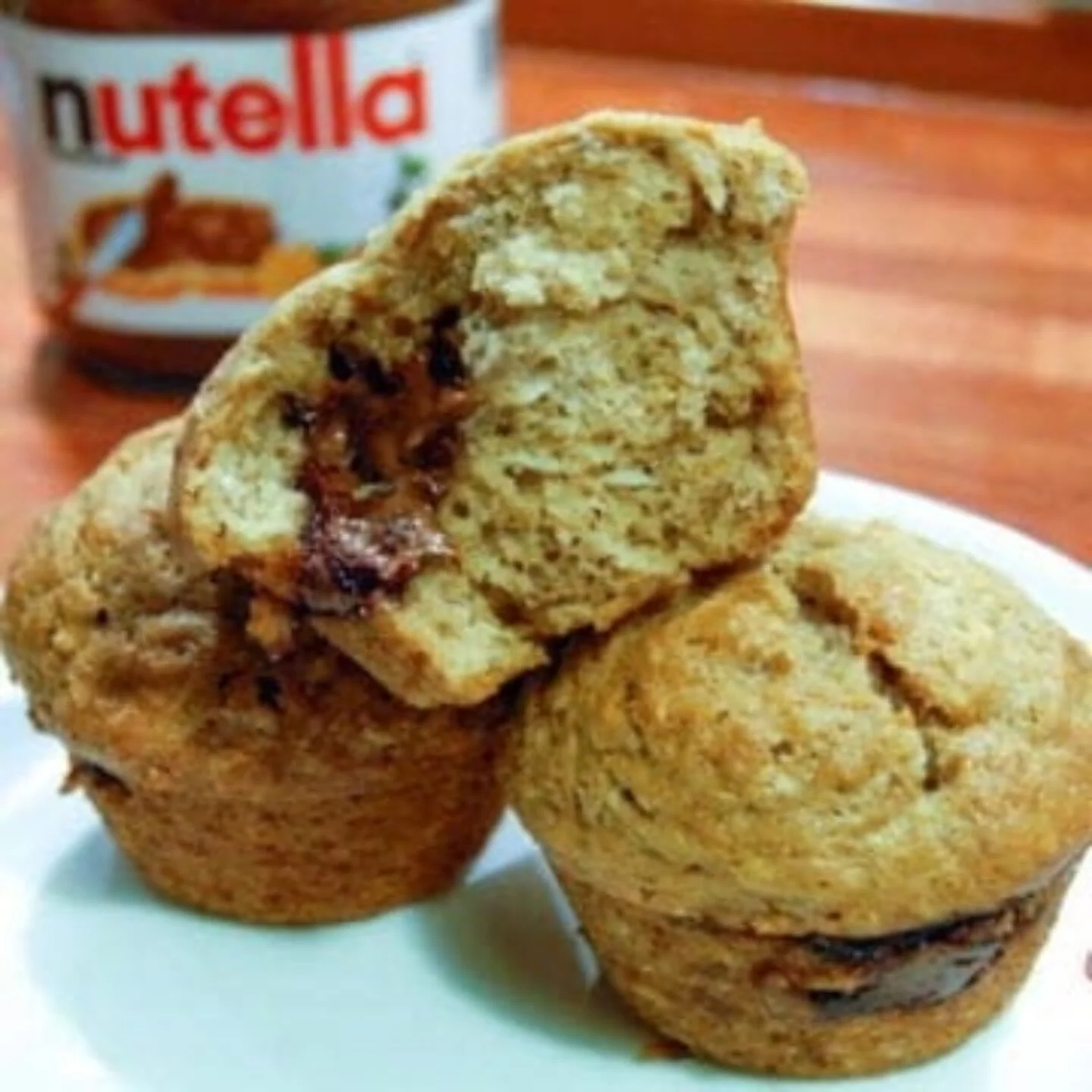 18. Nutella-Stuffed Banana Bread Muffins
These muffins are balanced in flavors, giving you a rich breakfast staple to enjoy with a cup of tea or coffee.
The muffins are made with brown sugar, vegetable oil, bananas, coconut, vanilla extract, Nutella, baking soda, and all-purpose flour.
Serve the muffins warm, and enjoy.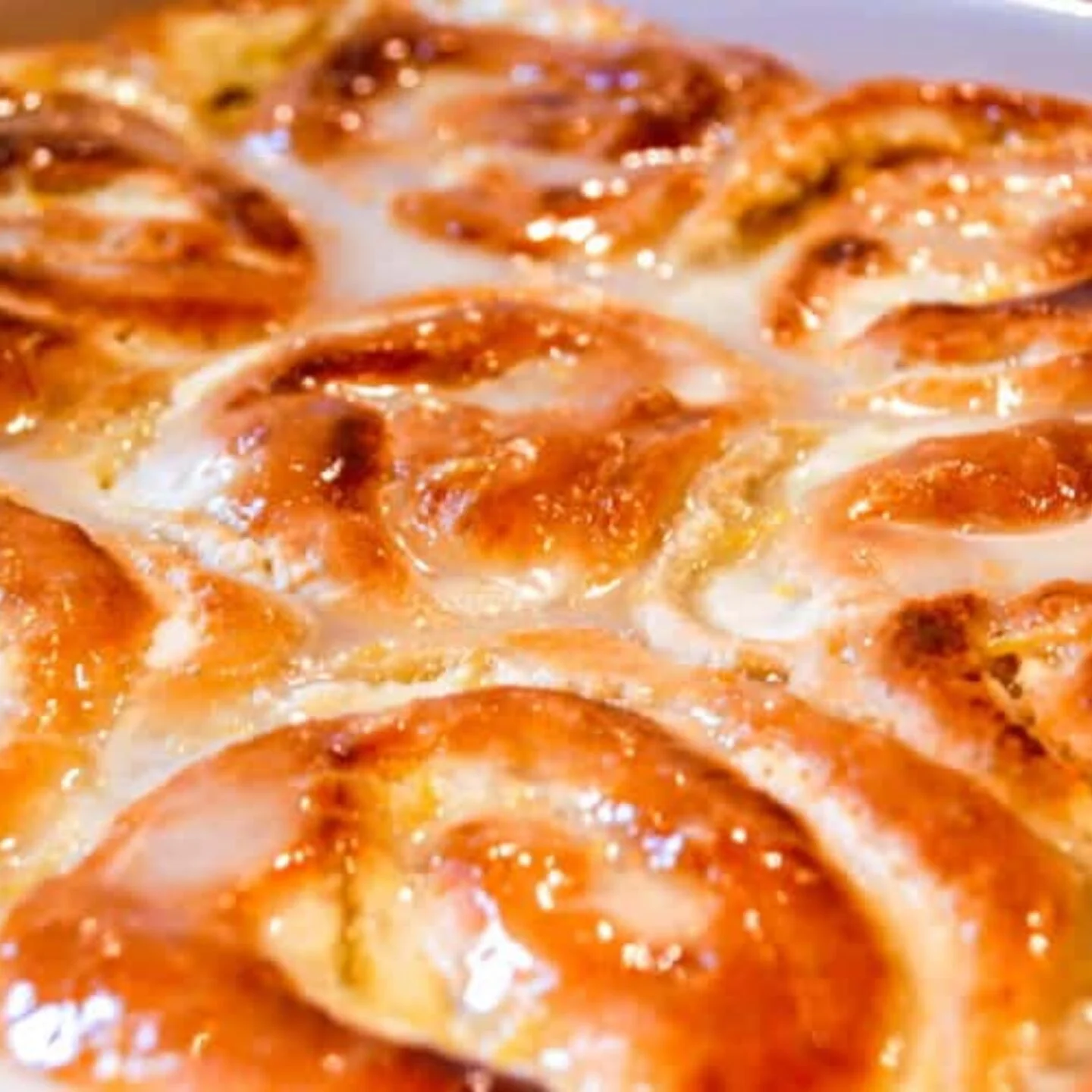 19. Lemon Cream Cheese Breakfast Rolls
Have these delicious melt-in-your-mouth breakfast rolls with sweet and tart flavors to go.
They're dense and buttery and made with powdered sugar, cream cheese, yeast, vanilla extract, and milk.
Drizzle the rolls with a lemon glaze and garnish with lemon zest to serve.
There are several breakfast sandwiches that you could assemble, but this one reigns supreme to all.
The recipe sees cooked bacon, scrambled eggs, guacamole, pepper jack cheese, and garlic butter tomato sauce sandwiched between croissants.
You can use an English muffin instead and also substitute for fried eggs with a runny yolk.
Healthy eating doesn't get better than this recipe packed with flavors and nutrients to fuel you through the day.
The simple dish incorporates avocado mash, cilantro, garlic, lemon juice, olive oil, and salt & pepper to taste.
You can spice it up with a fried egg and crumbled bacon, depending on your preference. It takes only 10 minutes to make, and you should serve it immediately to enjoy.
When it comes to American breakfasts, this recipe is a savory option that helps you start your day just right.
The dish is a combo of toasted English muffins with sausage patties and maple syrup.
It takes only 15 minutes to make, and you should serve it immediately to eat.
This seafood breakfast dish is the best thing you can have on weekend mornings, giving you irresistible flavors from a combo of ingredients.
The dish incorporates English muffins, smoked salmon, poached eggs, and Hollandaise sauce.
Garnish the dish with capers and fresh dill, and serve immediately.
Get crispy and fluffy textures in these waffles, along with sweet flavors from any delicious syrup of your choice.
This simple recipe calls for all-purpose flour, kosher salt, vanilla extract, melted butter, baking powder, eggs, sugar, and milk.
Serve warm and top with buttermilk syrup, vanilla bean whipped cream, brown sugar butter syrup, or strawberry simple syrup to enjoy.
If you love Starbucks' blueberry muffins, you definitely want to try out this simple recipe! The delicious muffins are a treat loaded with juicy blueberries, and they're made with several pantry ingredients.
Some of these include melted butter, sugar, eggs, buttermilk, baking soda, kosher salt, vanilla extract, fresh blueberries, and Demerara sugar.
They take about 30 minutes to make, and you should sprinkle them with the Demerara sugar to serve and eat.
Takeaway On The Best American Breakfast Foods
With these recipes, you never have to worry about how to get your day started! These dishes have everything in flavors, texture, and nutrients to keep you replenished and filled throughout the day.