These easy Mexican breakfast recipes come with exciting flavors to get you ecstatic about your day! These delicious Mexican breakfast recipes are made with hearty ingredients that you can easily fetch from your pantry, and you get a different option for breakfast every day of the week.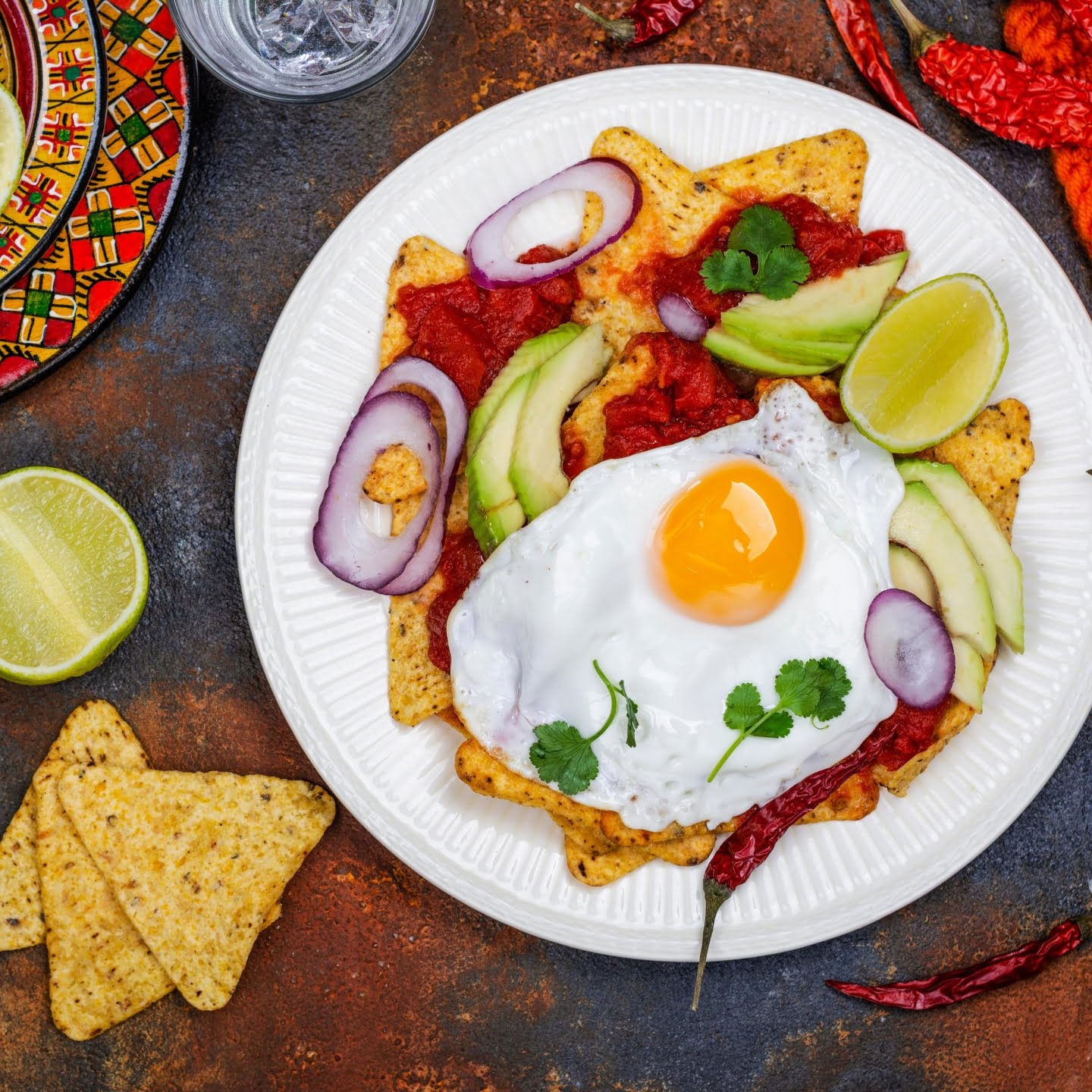 You'll find some of your favorite recipes with a Mexican twist and other authentic Mexican breakfast food to kickstart your day. Like my fried tacos recipe that is soo good! Also explore my collection of best American breakfast comfort foods and my sweet breakfast recipes collection.
And the first of our easy recipes exploring Mexican culture is the Enchiladas Verdes with Chicken.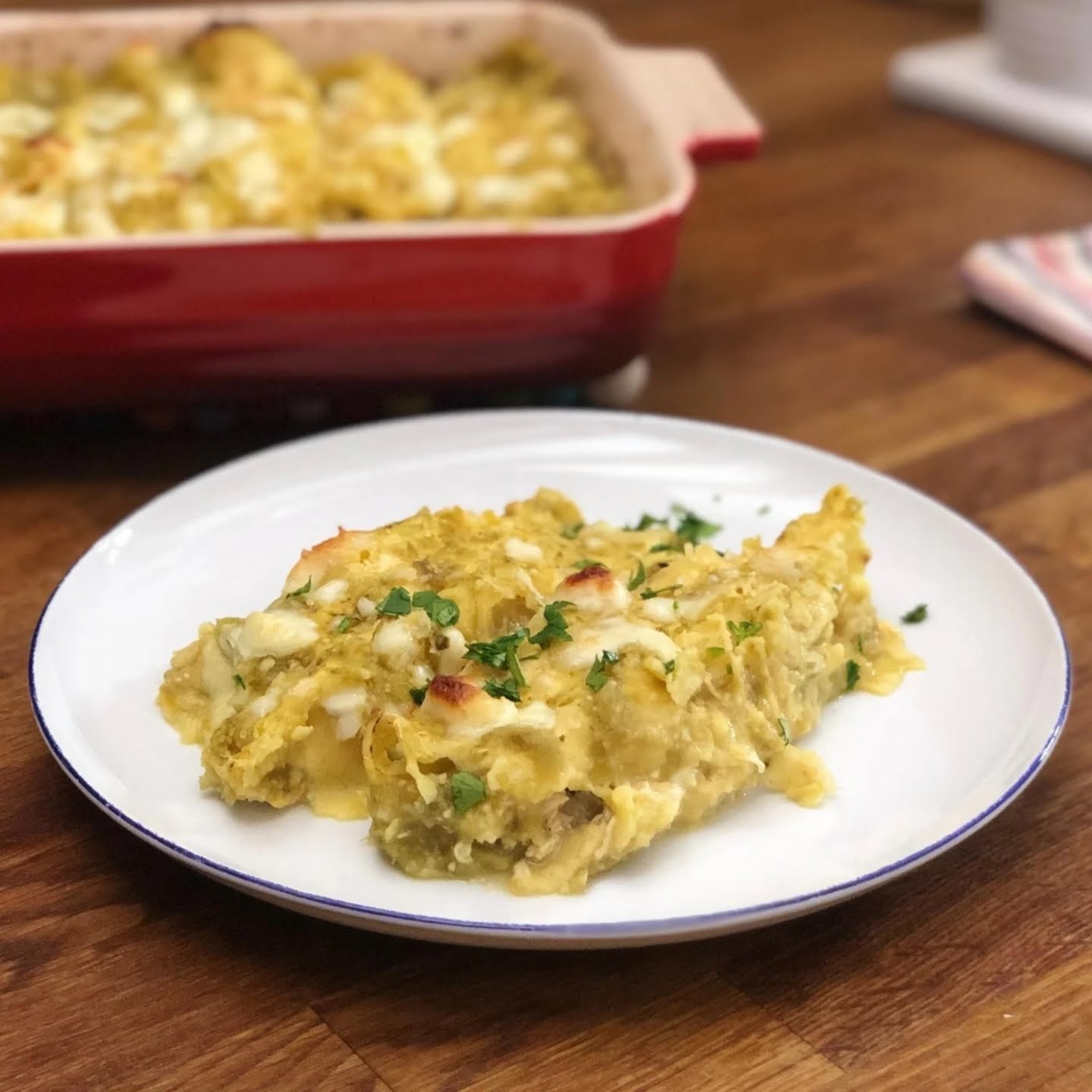 The enchiladas verdes with chicken is a fantastic breakfast dish to make within minutes with flavors to have your taste buds rejoicing.
It's a meal made with corn tortillas with a filling of cooked chicken in a creamy sauce, layered up with tomatillo sauce, and baked to perfection with shredded cheese.
You can serve it with avocado fries, jalapeno cheddar cheese, or pinto beans.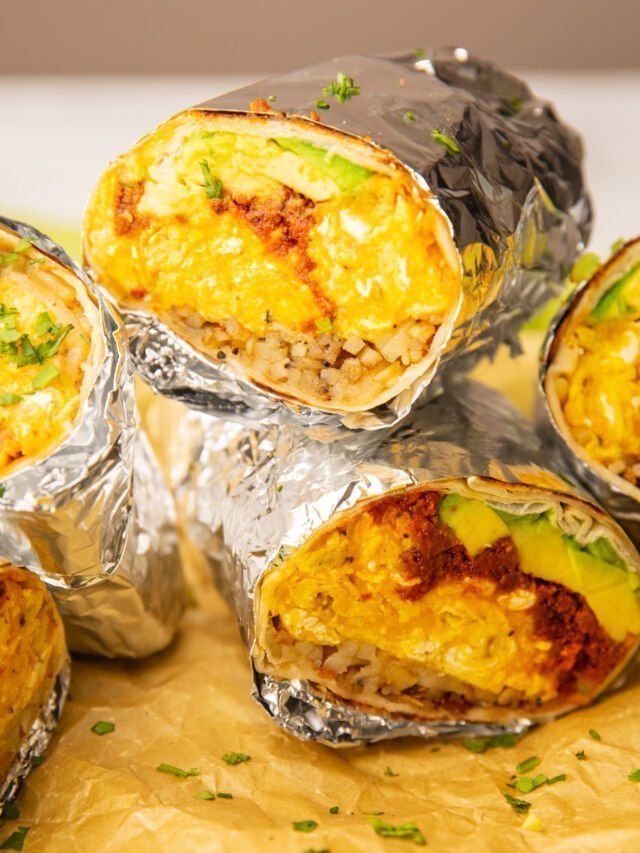 This chorizo breakfast burrito is not only delicious, but it's also a great source of protein and healthy fats, making it the perfect fuel for a busy day. Plus, it's quick and easy to make, so you can enjoy a satisfying breakfast even on the busiest of mornings.
The savory mexican chorizo pairs perfectly with the creamy avocado and melted cheese, while the tender potatoes and fluffy eggs provide a hearty and satisfying texture.
I recommend serving this chorizo breakfast burrito with a side of fresh fruit or a simple green salad. Top it off with my guacamole recipe or pico de gallo for an extra kick of flavor.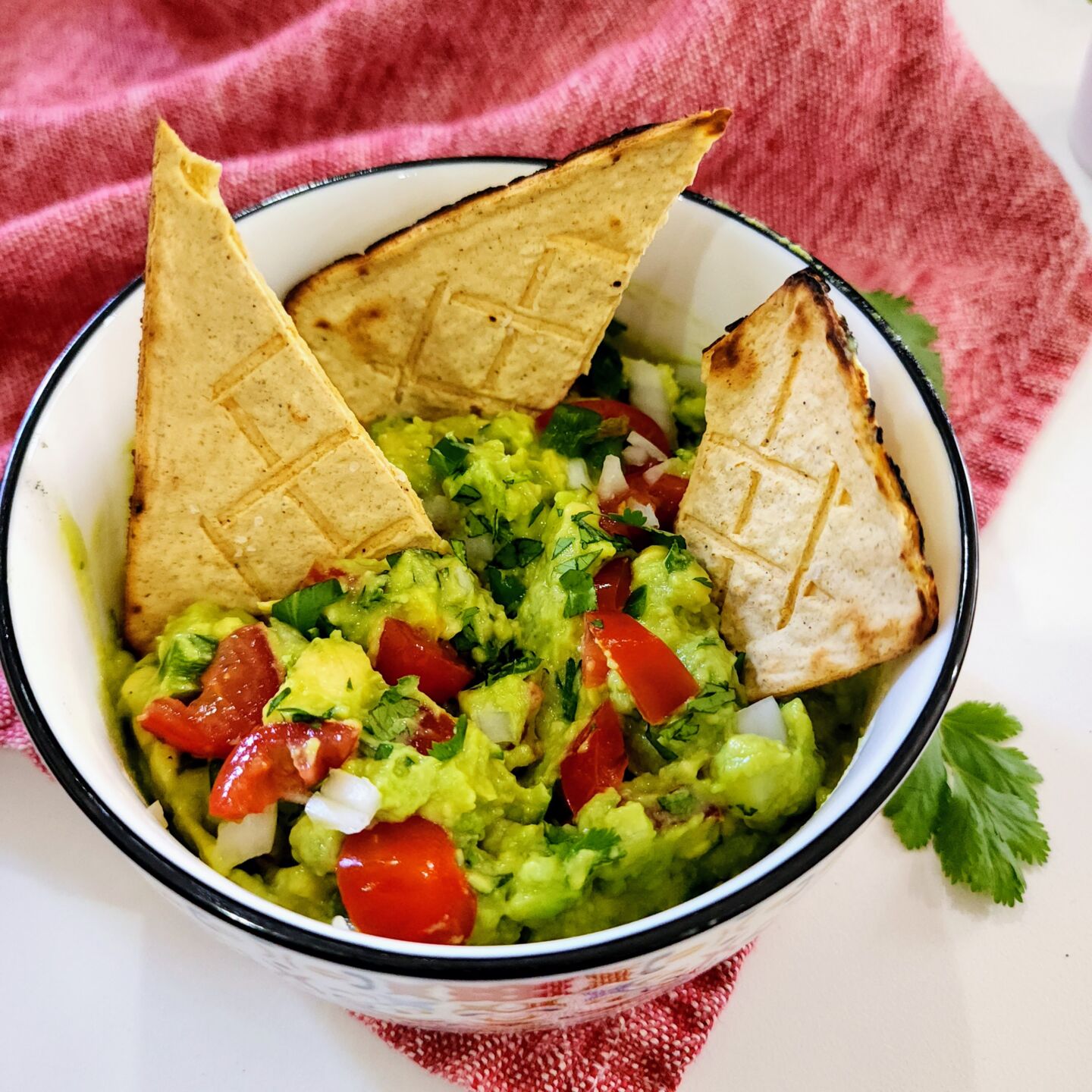 Guacamole is one of the most versatile Latin dishes ever to exist. The delicious green salsa pairs with virtually anything, from chips to burritos.
Ingredients for the salsa include avocados, lime juice, tomato, cilantro, jalapenos, onions, and salt to taste.
Simply mash the ingredients together and stir to a desired consistency.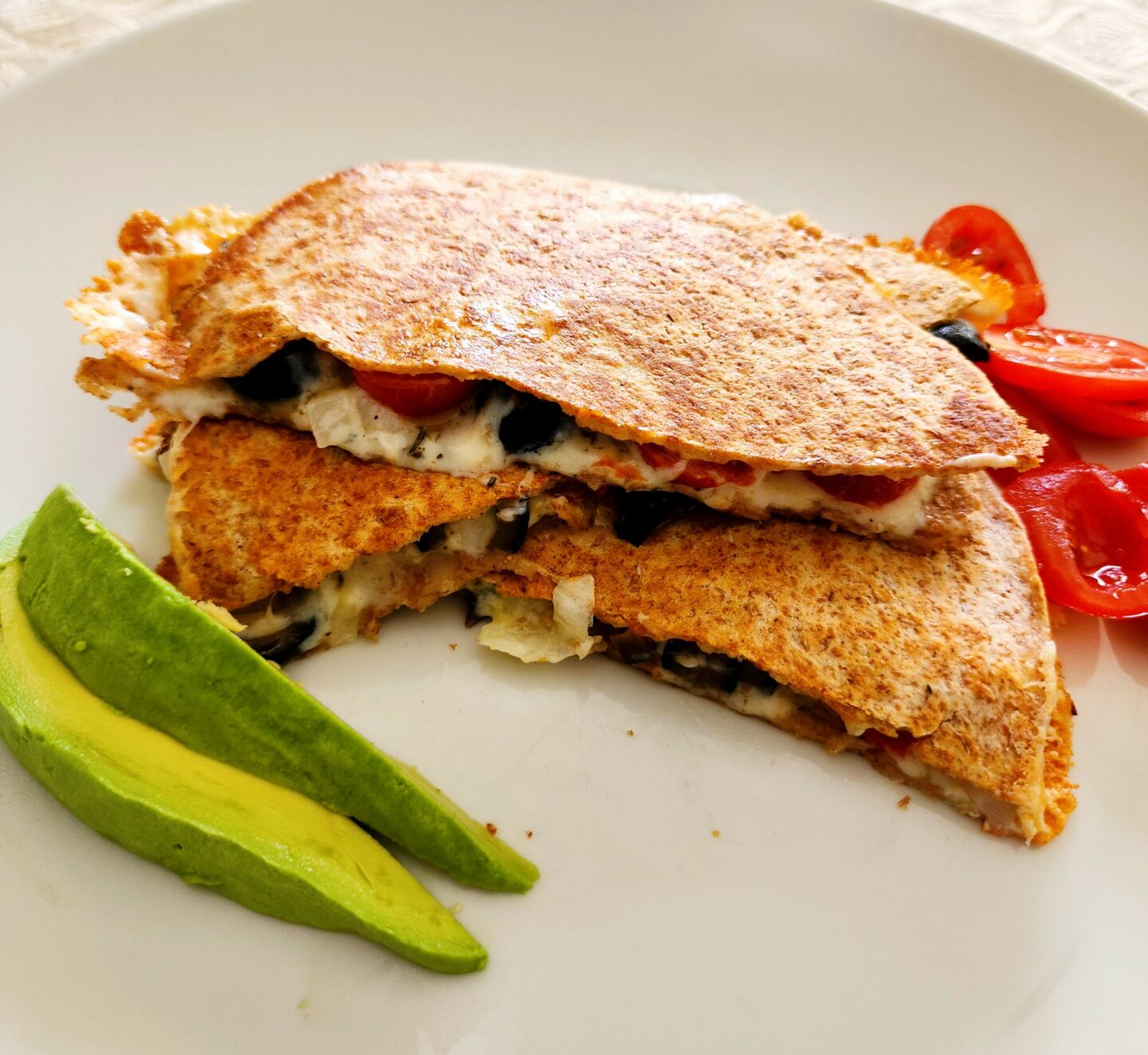 The cheese quesadillas are a delicious Mexican breakfast that's super easy to make and gives you that satisfying feel to kickstart your day.
This easy 15 minute meal have melted Mexican blend cheese, olives, onion and cherry tomatoes.
Serve this delicious baked goodness with avocado, get it going with orange juice, and have a wonderful day!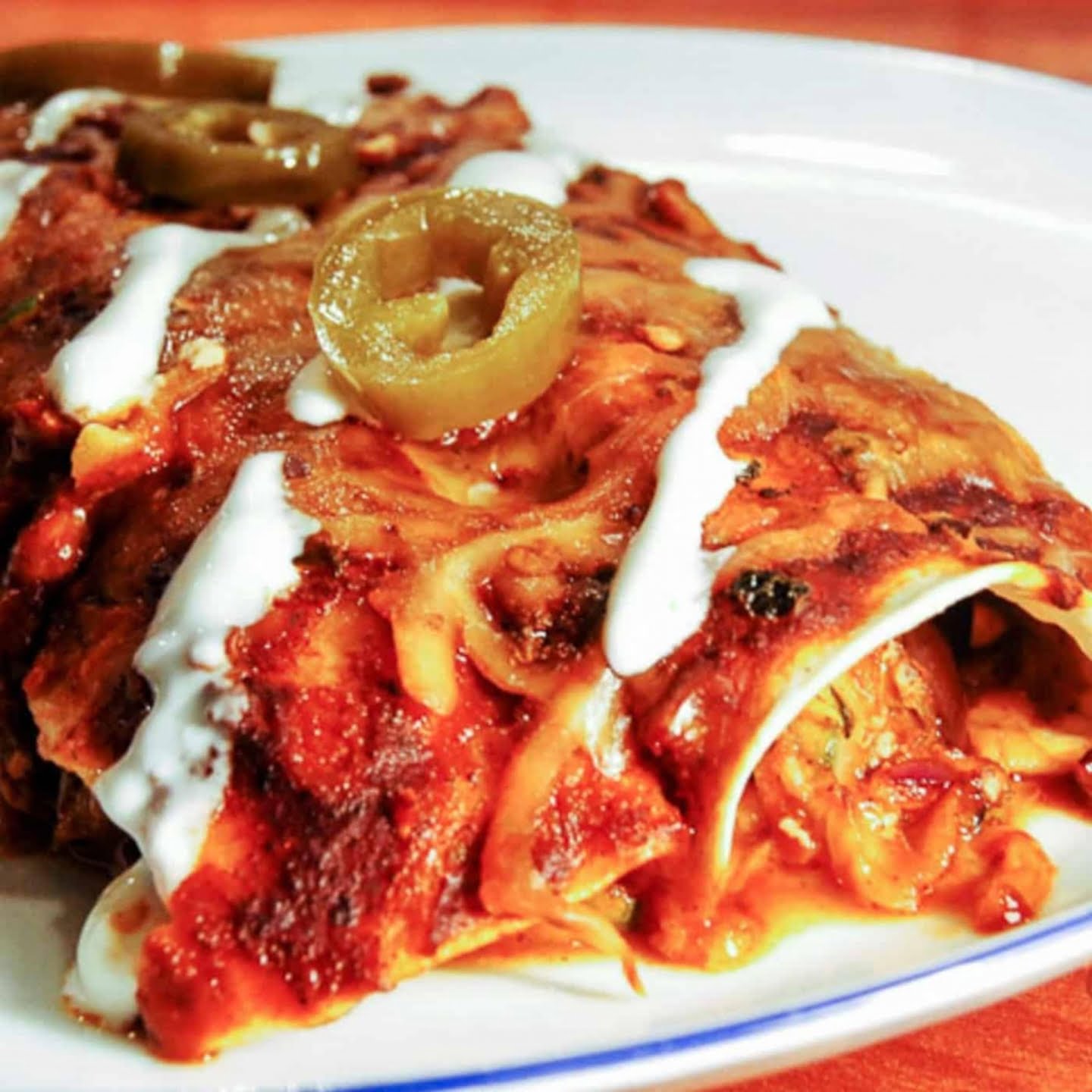 This traditional Mexican breakfast is meat-free and vegetarian-friendly, with an assortment of veggies you can add to the dish.
The dish is healthy and flexible with the veggies substitutes you can have.
Your essential ingredients include black beans, shredded cheddar cheese, tofu, onions, delicious red enchilada sauce, flour tortillas, carrots, and black olives.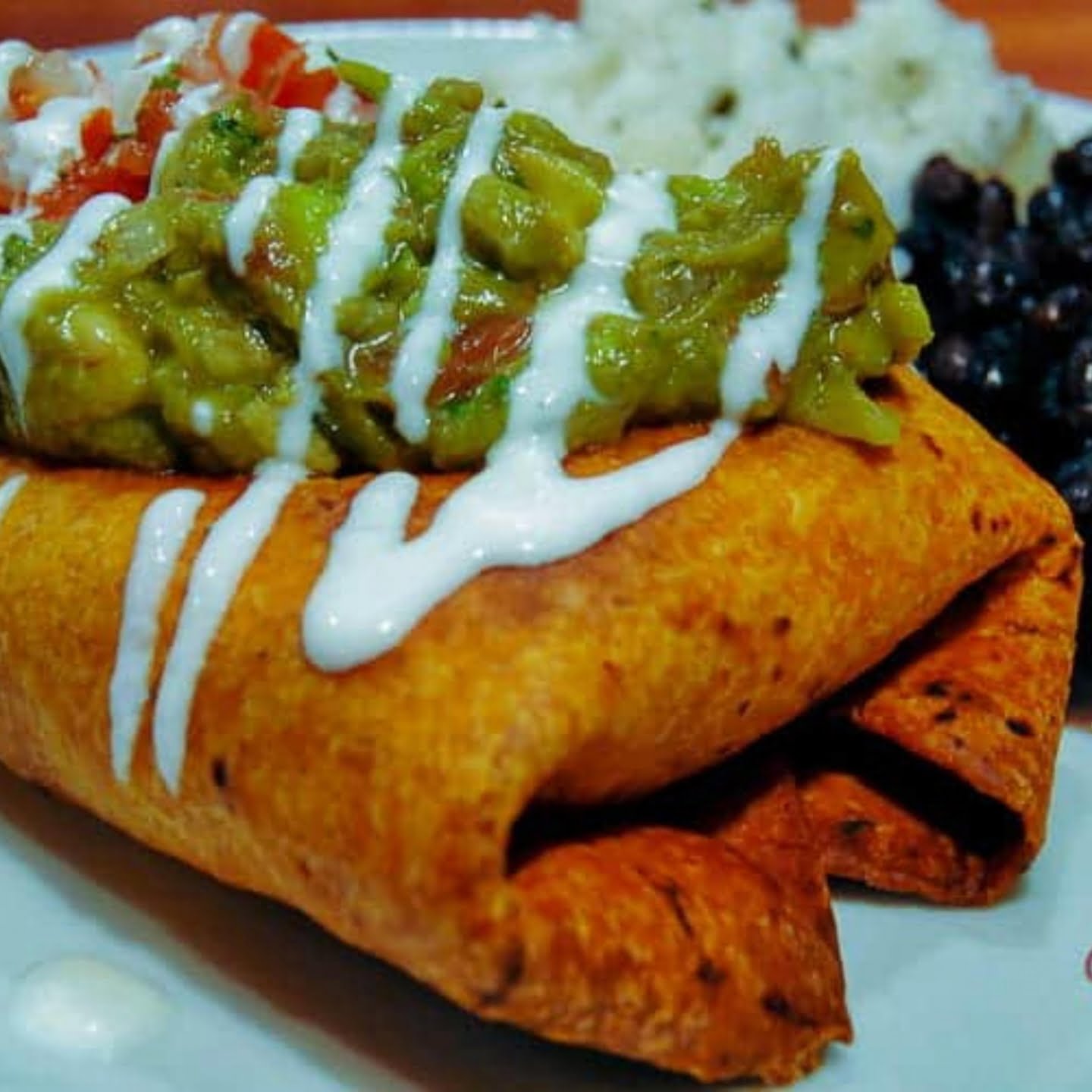 This is a favorite recipe among lovers of Mexican cuisine, and it's easy and quick to make. It's made with ground beef, chicken, refried beans, roasted veggies, and smoke spices to give you a complete meal with amazing flavors.
Serve it with sour cream, homemade salsa, or guacamole with rice and beans on the side for all the goodness you can get.
Also, check out these ground beef Mexican recipes for more Mexican cuisine from ground beef.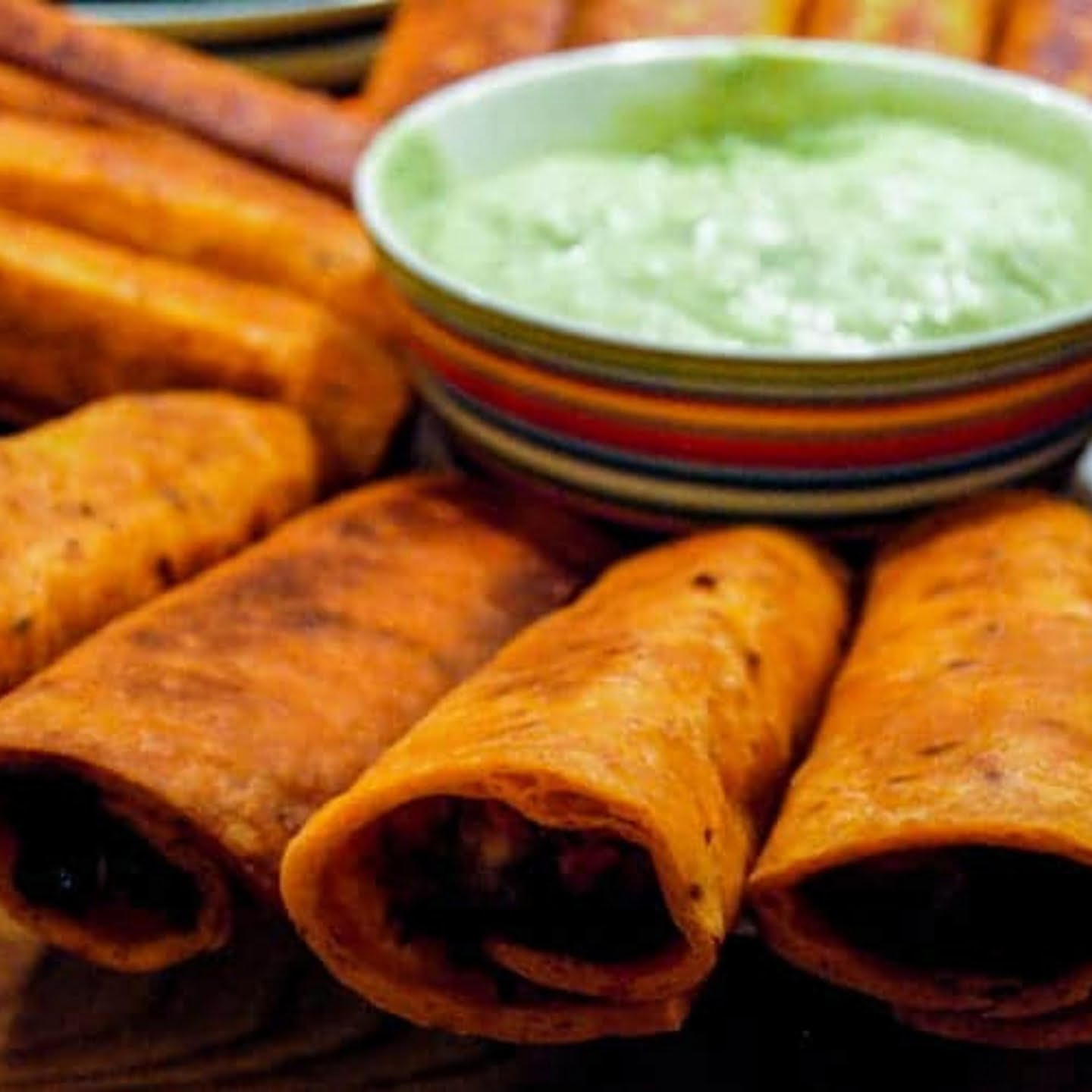 This authentic Mexican food is perfect as an appetizer and will also make your day as breakfast.
It's easy to make and incorporates different flavors to keep every bite better than the last.
Ensure you serve warm with your mashed avocado crema for the best breakfast experience.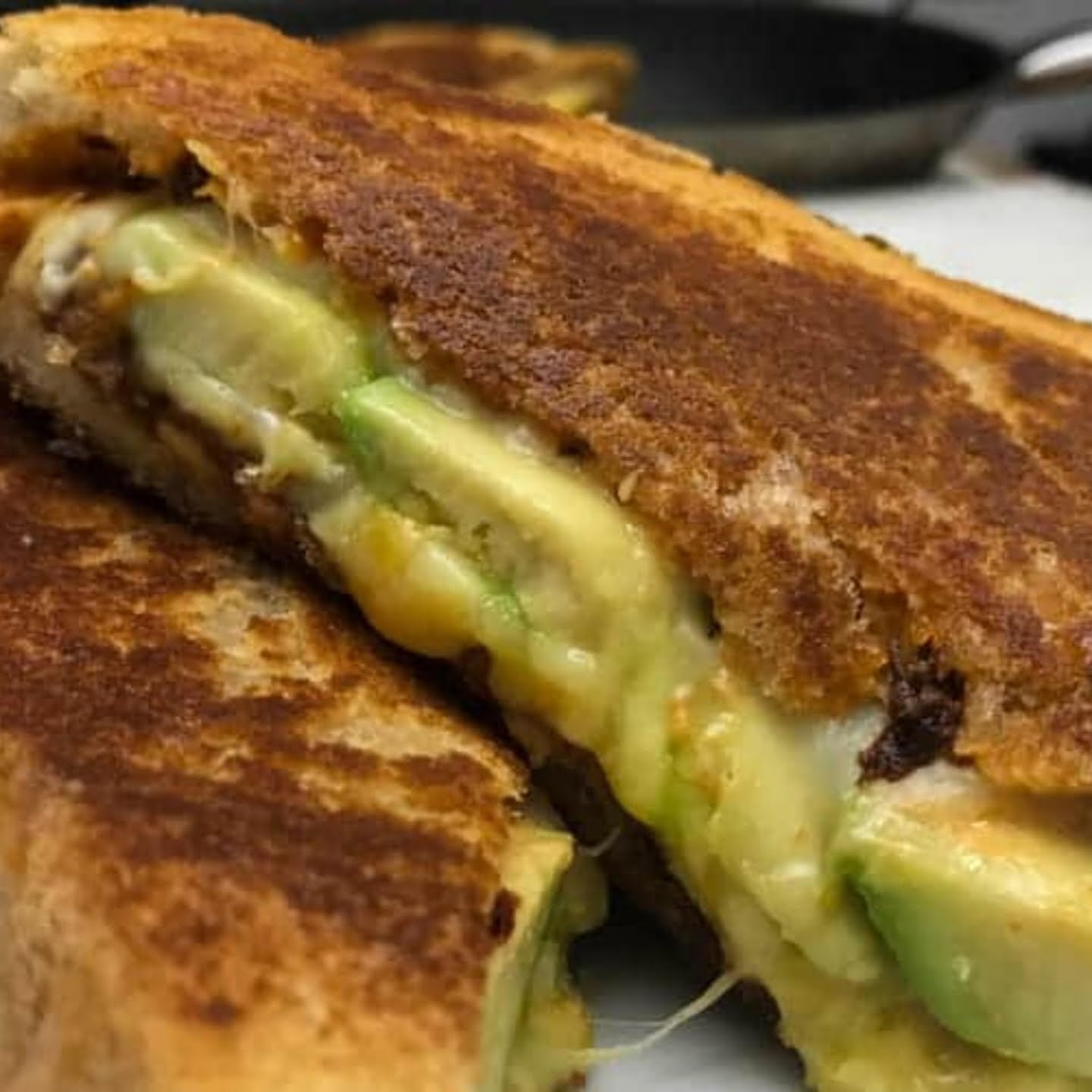 If you've ever wanted to make your grilled sandwich Mexican style, this meal will have you coming back for more on the first try.
It's delicious, creamy, and gives a melt-in-your-mouth feel with the melted cheese combo in the food.
Get your chipotle chile, dijon mustard, and avocado slices for that Mexican twist.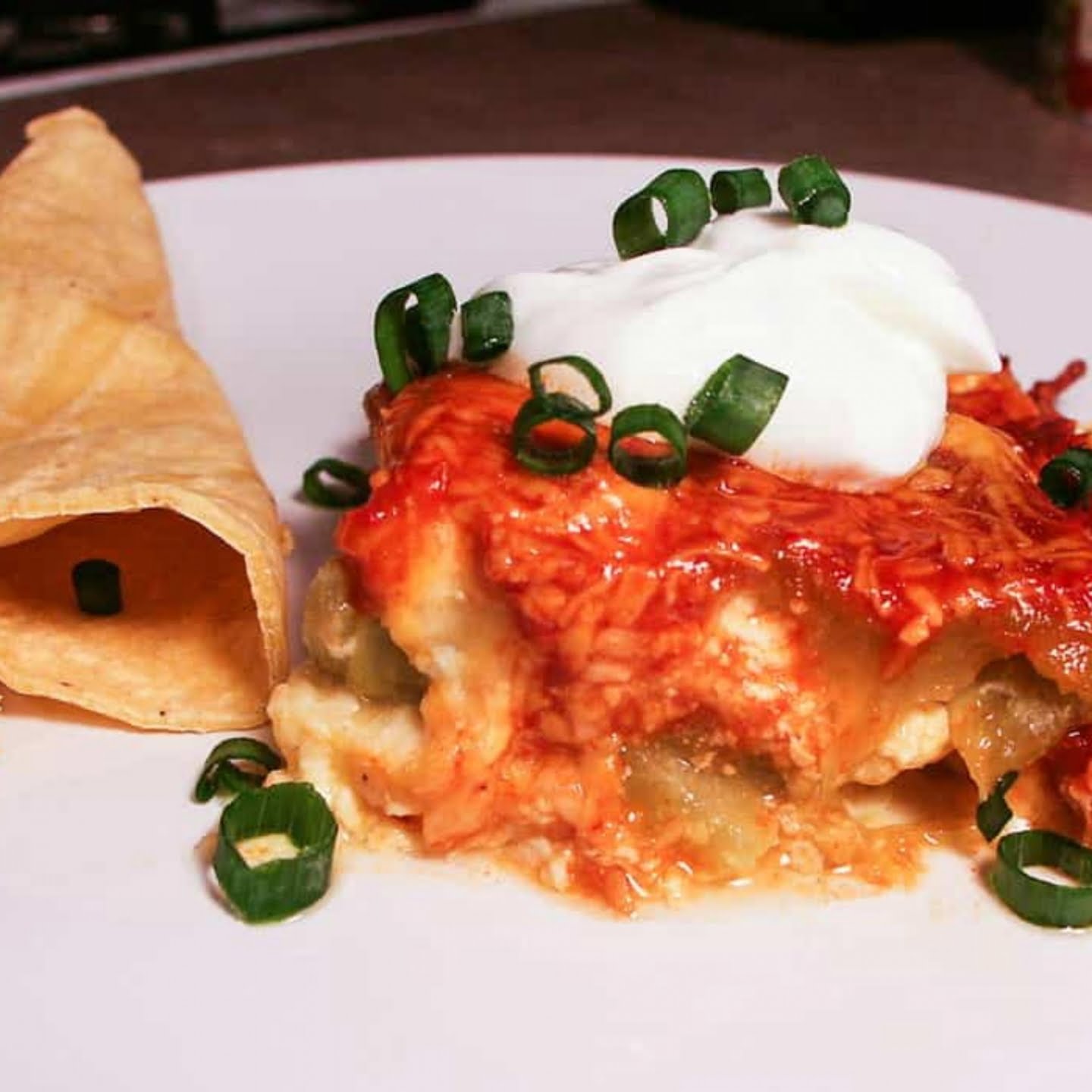 This breakfast recipe will take you to Mexico City and back with the fantastic Mexican ingredients that go into making it.
Many restaurants show their Mexican cooking skills with the flavors you get from this dish.
For this meal, get fresh corn tortillas, enchilada sauce, green onions, chiles, and Mexican spices. This recipe will most likely have you pining for more breakfast casseroles, and you can get more on this list of hearty breakfast casserole recipes.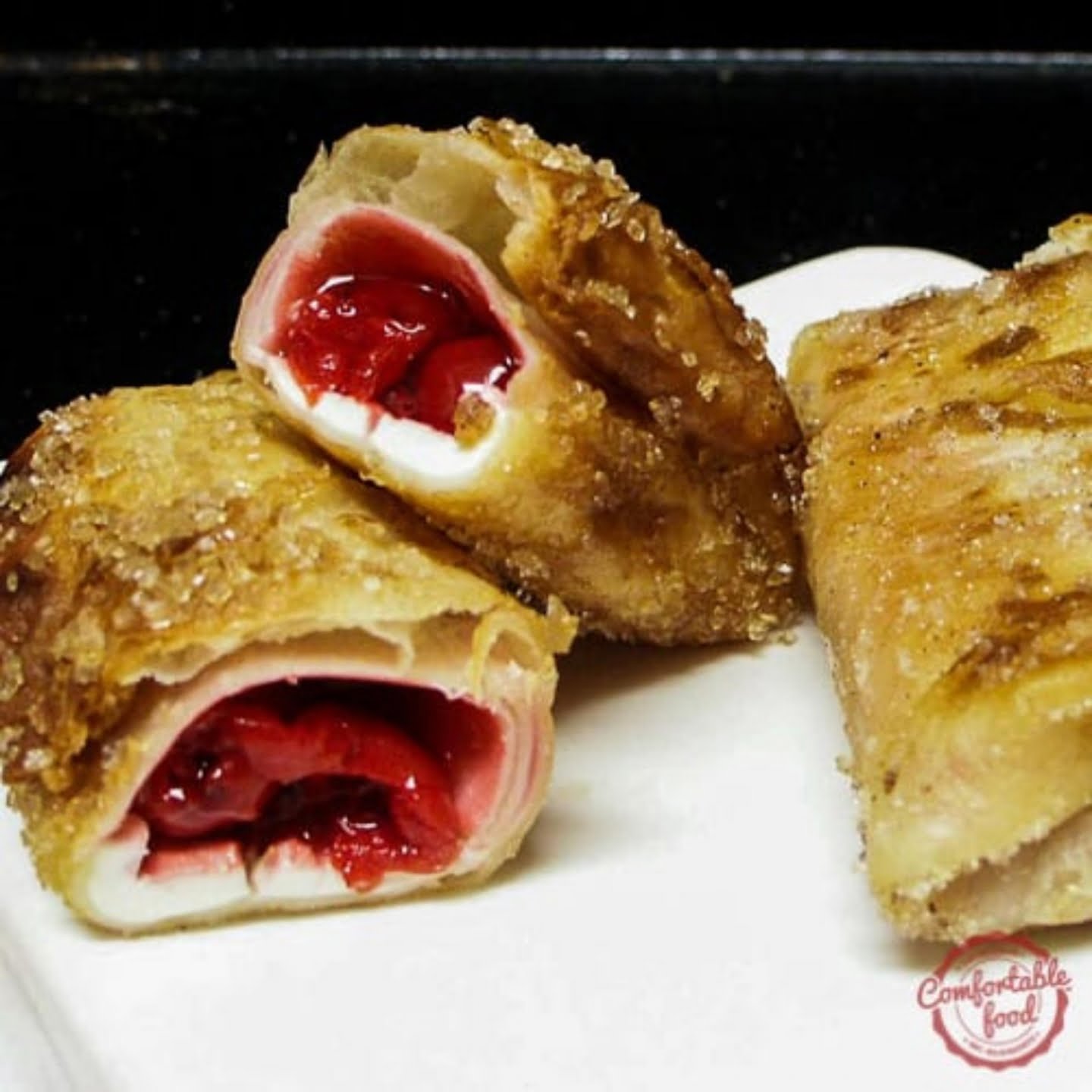 Lovers of cherry pie filling and Mexican cuisine will be grateful for this recipe that combines both of them to give the ultimate breakfast.
The sweetness of the cherry filling, sugary flour tortillas, and cinnamon sugar will have your family clamoring for more and ready to take on the day!
Ensure you allow it to cool before serving.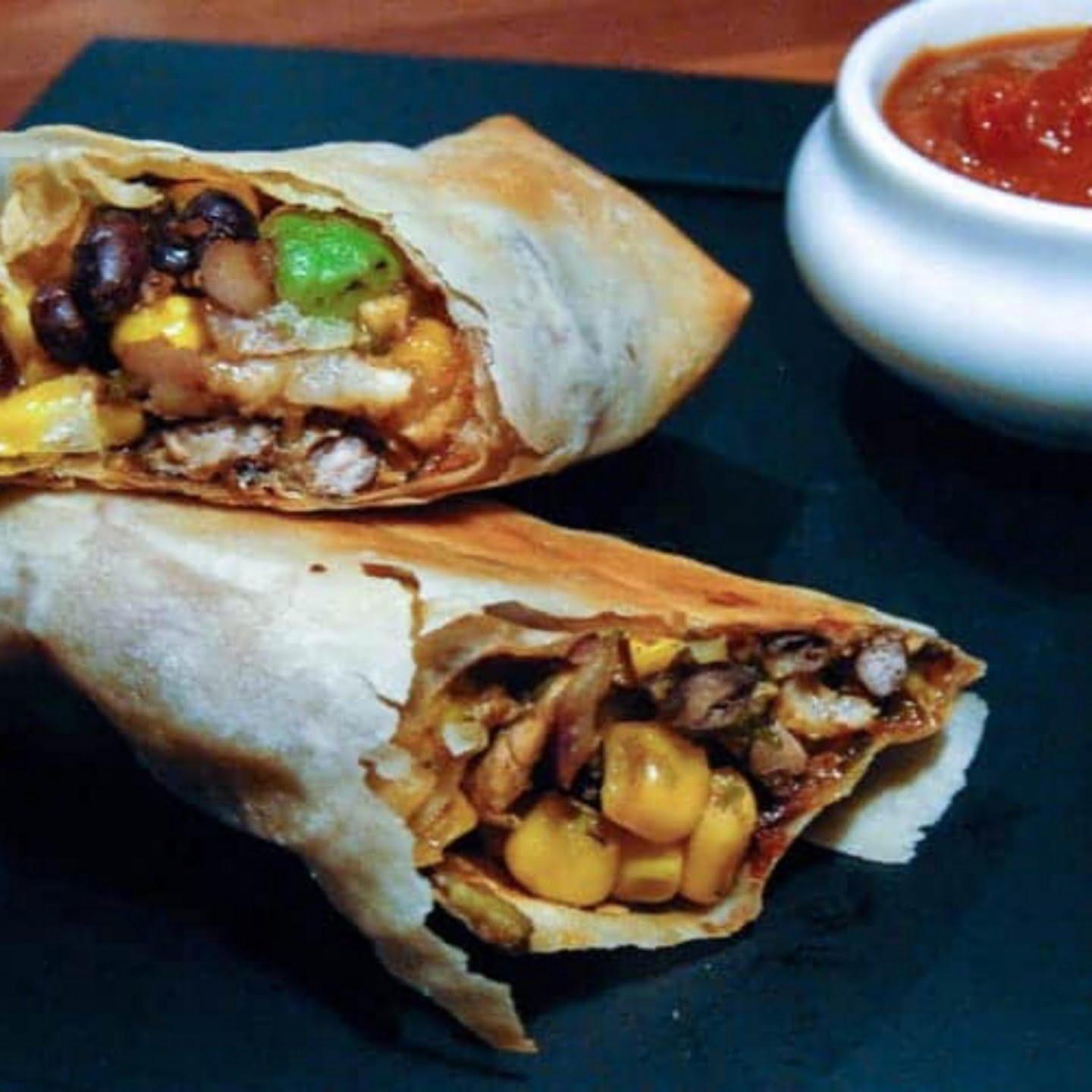 This is one of the Mexican breakfast dishes that are super easy to make and handle and delivers great flavors when baked to crispiness.
To make these delicious mini chimichangas, your ingredients include phyllo pastry, fresh cilantro, chipotle powder, diced jalapenos, cheddar cheese, corn, black beans, salsa, vegetable oil, avocado, salt, and pepper.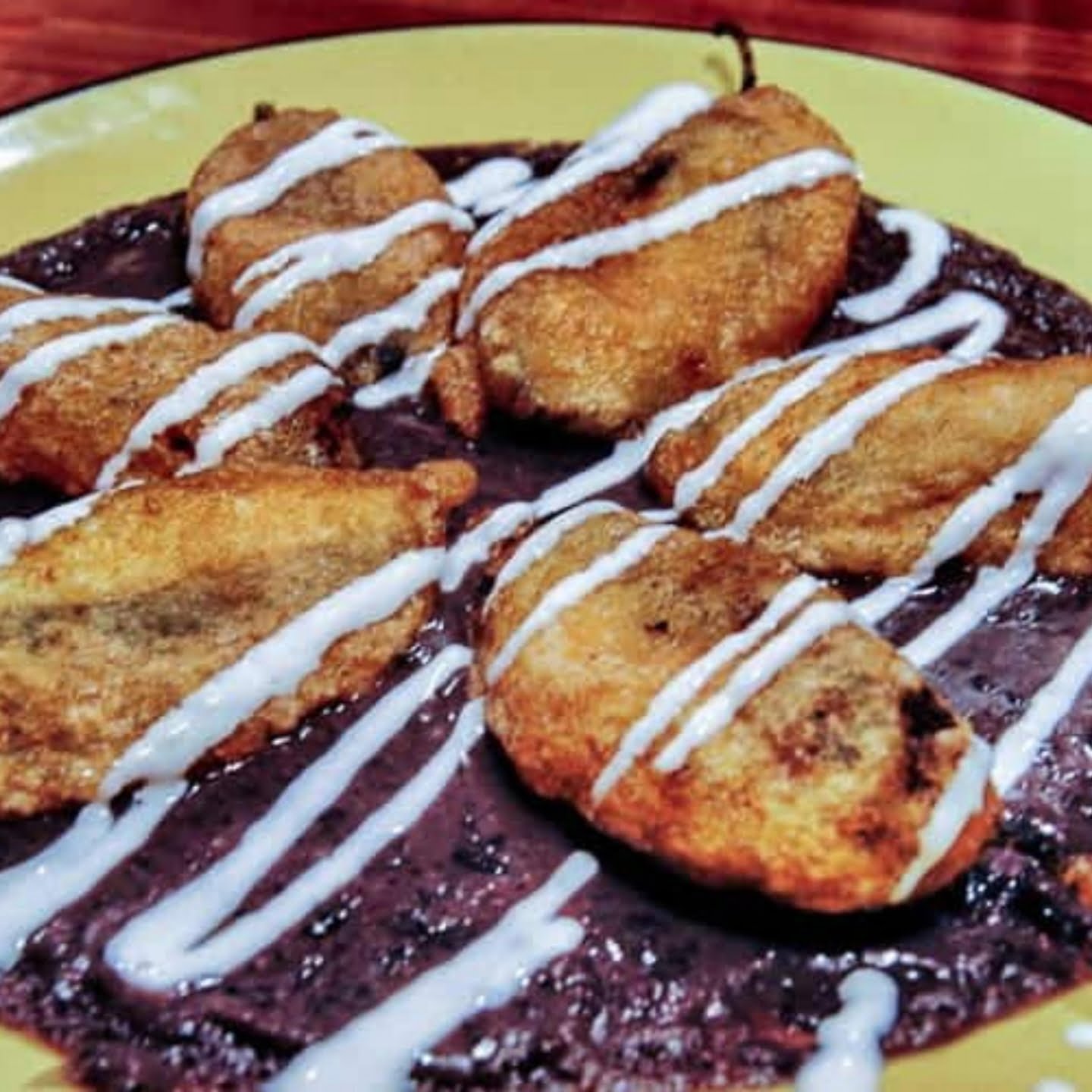 Jalapenos Rellenos rank high among traditional Mexican breakfast dishes as an impressive breakfast option you can make in 20 minutes.
Its ingredients are minimal and can be served with a range of side dishes, including fresh tortillas, avocado, black bean sauce, and sour cream.
The amazing meal is made with large jalapenos, cheese, flour, egg whites, salt, and vegetable. Refrigerate your Jalapenos with cheese till they're ready to use.
Make the best Rancheros sauce with the recipe, and be ready to whip up a simple Heuvo breakfast meal any day.
This traditional Mexican food comes together with ingredients, including corn tortilla, black beans or refried beans, sunny-side-up eggs, and the Rancheros sauce.
Huevos Rancheros gives the best dining experience when completed with queso fresco and Mexican chorizo. Garnish your Huevos Rancheros dish with Pico de Gallo or Salsa de Verde.
Conchas is the traditional Mexican bread also known as Pan Dulce or Pan De Dulce.
It's one of the Mexican breakfast recipes that give you sweetness alongside a few side dishes of your choice.
Get your baking ingredients out for this and have the delicious bread ready in less than an hour.
Nothing says Mexican breakfast better than these scrambled eggs you can make in less than ten minutes and still get the best flavors.
These scrambled eggs are healthy, gluten-free, and vegetarian-friendly, with the ingredients that go into your eggs.
Fetch onions, bell pepper, oil, eggs, salsa, shredded cheese, and salt from the pantry and get cooking!
Tacos are enjoyable at any time of the day, and these breakfast tacos prove that even more.
They're vegetarian-friendly and gluten-free, and you can get this done in under 30 minutes.
You only need cotija cheese, kale, egg, milk, oil, corn tortillas, and salt and pepper to get it ready.
Taco Bell's breakfast burrito remains a favorite on their menu, and you can make the copycat from the comfort of your home.
Eat breakfast like you're dining in Taco Bell with the delicious flavors this meal brings to your taste buds.
Ingredients you'll need for this include scrambled eggs, tortillas, nacho cheese, and breakfast sausage. Cook till golden brown and crisp.
The turkey chorizo breakfast bowl is a simple breakfast recipe that's hearty, delicious, and high in nutrients.
You'll find baby gold or red potatoes, runny eggs, turkey chorizo, avocado slices, and crumbled Mexican cheese in the delicious bowl.
You can garnish with scallions or cilantro and serve with hot sauce.
Hash browns are a favorite staple among several people, and they happen to go so greatly in casseroles.
This casserole is made with various ingredients, but they come together quickly in under an hour.
You can serve it with various toppings of your choice, including black olives, chopped tomatoes, green onions, and sour cream.
This is the breakfast tortilla skillet made with tortilla chips, onions, scrambled eggs, and chile peppers.
The recipe is flexible, with additions of chorizo, ham, tomatoes, and rajas permitted to make the meal.
Serve it warm with avocado and fresh green salsa.
This dish mixes potatoes and Mexican sausages that incorporate fantastic flavors to give you a tasty breakfast.
It's one of the delicious recipes to which you can add your own twists with veggies and toppings of your choice.
This is also known as the Bionico, and it's perfect as the first food to have for the day with the refreshing taste it gives.
It's a classic Mexican street food that sees a combination of fruits mixed in milk and topped with granola.
Your essential ingredients in the fruit salad include fruits of your choice, plain yogurt, evaporated milk, and sweetened condensed milk.
If you prefer baked pastry to deep-fried pastry puffs, the Taco puff pastry pizza is your go-to choice with flavors that'll leave you sated for the rest of the day.
They're great for breakfast and dinner and can be made in under an hour.
Get your puff pastry, seasonings, cheese, refried beans, minced meat, and veggies to get the meal ready. Serve with cotija cheese and pickled onions for a delicious Mexican breakfast.
This recipe is quite similar to Huevos rancheros but sees differences in adding jalapenos, plantain, and Yucatan-style eggs.
In addition, you can use your homemade tortilla chips from corn masa harina for this recipe to keep everything fresh and hearty.
Garnish with lime wedges, cotija cheese, or avocado slices.
Any dish you make with poached egg tends to brighten your day better, and this Mexican-style poached egg in tomato sauce is just what you need.
It's a meal you can make in under 20 minutes, and you get to enjoy delicious flavors from the simple ingredients.
Garnish it with cilantro, and enjoy!
If you love your casserole loaded with beef and bacon and want it Mexican-style, this is the option for you. It's super tasty and serves well as breakfast and dinner options.
You'll get a lot of yummy creaminess with the cheese and egg mixture that goes into the dish's preparation.
For another variant of the bacon casserole, check out this breakfast casserole with bacon recipe.
The Churro waffles are easy to make, giving you a delicious breakfast meal in about ten minutes.
Its ingredients are simple, and they include frozen waffles, butter, cinnamon, and sugar.
Serve it hot.
This delicious Mexican food can be whipped up in 30 minutes and comes with flavors from the various ingredients that make it up.
For this meal, get softened corn tortillas, scrambled eggs, Italian sausages, sun-dried tomatoes, avocado, and cheddar cheese.
Bake till crisp and serve immediately.
The Chilaquiles are a classic in Mexican cuisine and be made in less than an hour to give amazing flavors and texture.
The components of this meal include the sauce, tortillas, eggs, and garnish/toppings.
You can garnish with refried beans, red or white onions, queso fresco, and crema Mexicana.
If fried eggs, pico de Gallo, and refried beans on crispy baked tortillas sound good to you, then the tostadas are your go-to option for a fun breakfast.
Ensure your tortillas are made from corn to get that crispiness.
Serve the dish with salsa, hot sauce, cotija cheese, or avocado.
Chorizo hash browns are a family's favorite and can serve as breakfast or a side dish for dinner.
As breakfast, you want to try the Chorizo hash browns with poached or fried eggs.
It'll be ready in under 30 minutes, and you can garnish it with chopped fresh parsley.
Sopapillas are a favorite in Mexican restaurants and are loved for their sweetness and amazing texture.
To make Sopapilla, fry your homemade dough and coat it with honey, butter, and powdered sugar.
If your family already likes you for making excellent dishes, try the sopapillas and witness another level of love. Check out my empanada dough recipe if you want to take Mexican breakfast to another level.
Mexican Breakfast Recipes Takeaway
These recipes are guaranteed to put a smile on your face and your family's as you explore the finest breakfast options in Mexican cuisine. And if you want to discover more Mexican deliciousness, see our list of the Mexican soup recipes you can try for ultimate comfort.
🍳 Related Comfort food Recipes
If you're in the mood for more comforting recipes, we've got you covered with the best American comfort food recipes and the best comfort food recipes per state.
Try one of these fantastic breakfast casserole recipes including my corned beef hash for your next meal.
Love this breakfast recipe? Please leave a 5-star 🌟rating in the recipe card below and/or a review in the comments section further down the page.

Try one of my comfort breakfast recipes for your next family meal! And if you have any questions, I'm here to help!