Are you traveling across the United States on a business trip or vacation? We've compiled a list of the 50 greatest American comfort foods per state to help you decide what to eat in each state.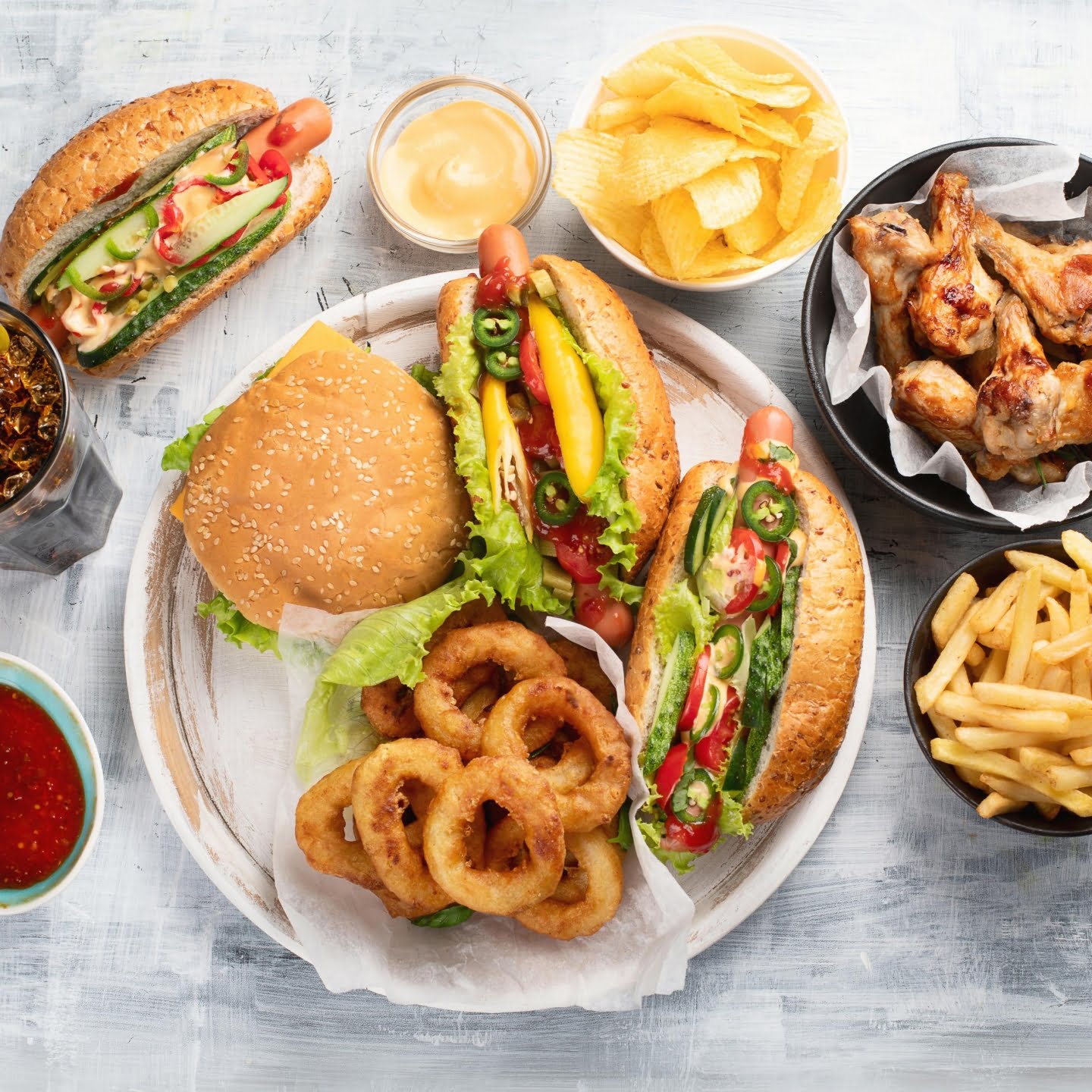 Generally, most of us resort to comfort foods, and it's why fast foods and restaurants thrive really well in the United States of America. However, for those of us who get confused about what to try at home or in restaurants, we've made a list of the best american comfort foods per state!
Depending on where you stay in America, the comfort food peculiar to each state can turn your frown into a smile at first bite. Whether settling for a pizza in a restaurant or making your deep dish pizzas at home from scratch, comfort foods are the perfect way to unwind and enjoy the rest of your day.
America is a nation of comfort foods with a myriad of restaurants making our delicious dreams come true. It's where you can indulge in any food you want without judgment.
In fact, the bigger and heartier, the better. And if you're a fan of making your own dishes, there's no limit to the twists you can add to a dish to give you the desired comfort.
Without further ado, let's dive into our list and see if your favorite comfort food makes the list with its delicious recipe!
The state even has its signature barbecue sauce, known as white bbq sauce. The yummy BBQ bacon-wrapped meatloaf with its smoky flavor will be the perfect choice for comfort food.
The meatloaf in crispy bacon smothered in the white bbq sauce served with chilled mixed fruit drink is what you need after a long week.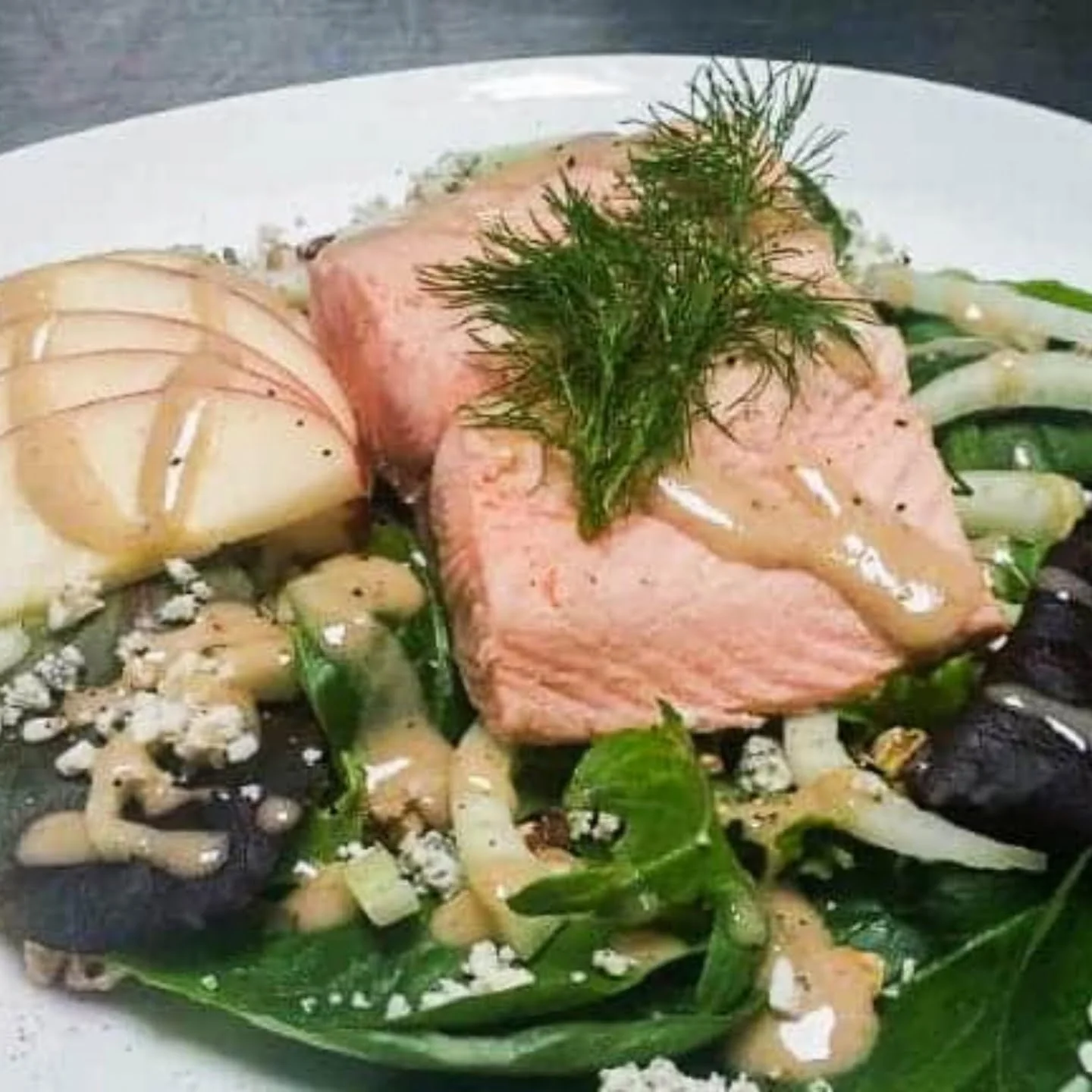 Almost anything dish tastes great in Alaska when it has salmon. So whether you're making smoke salmon, boiled salmon, or salmon chowder with crab mixture, you're on the right track to making comfort food in Alaska.
You can make the broiled salmon with honey soy to enjoy on a cool fall day in Alaska.
Chicken and waffles have been a favorite among Americans, and it's no surprise it's loved even more in Arizona.
The blend of a crispy deep fried chicken with waffles and your favorite fruit drink serves as the perfect food of comfort.
As a rich and hearty dinner or comfort food, the cheese dip is well-celebrated and loved in Arkansas.
The cheese dip goes with a variety of dishes including raw vegetables, baked dill fries, baked eggplant fries, and pretzel bites, among several others.
Tacos are almost everyone's favorite in the state of California. It's one of the most loved Mexican dishes in the country, alongside burritos. You can get or make different types of Tacos at home with the right recipes.
The fish tacos are favorites in California's cuisines that you can enjoy with chips, salsa, and various other sides.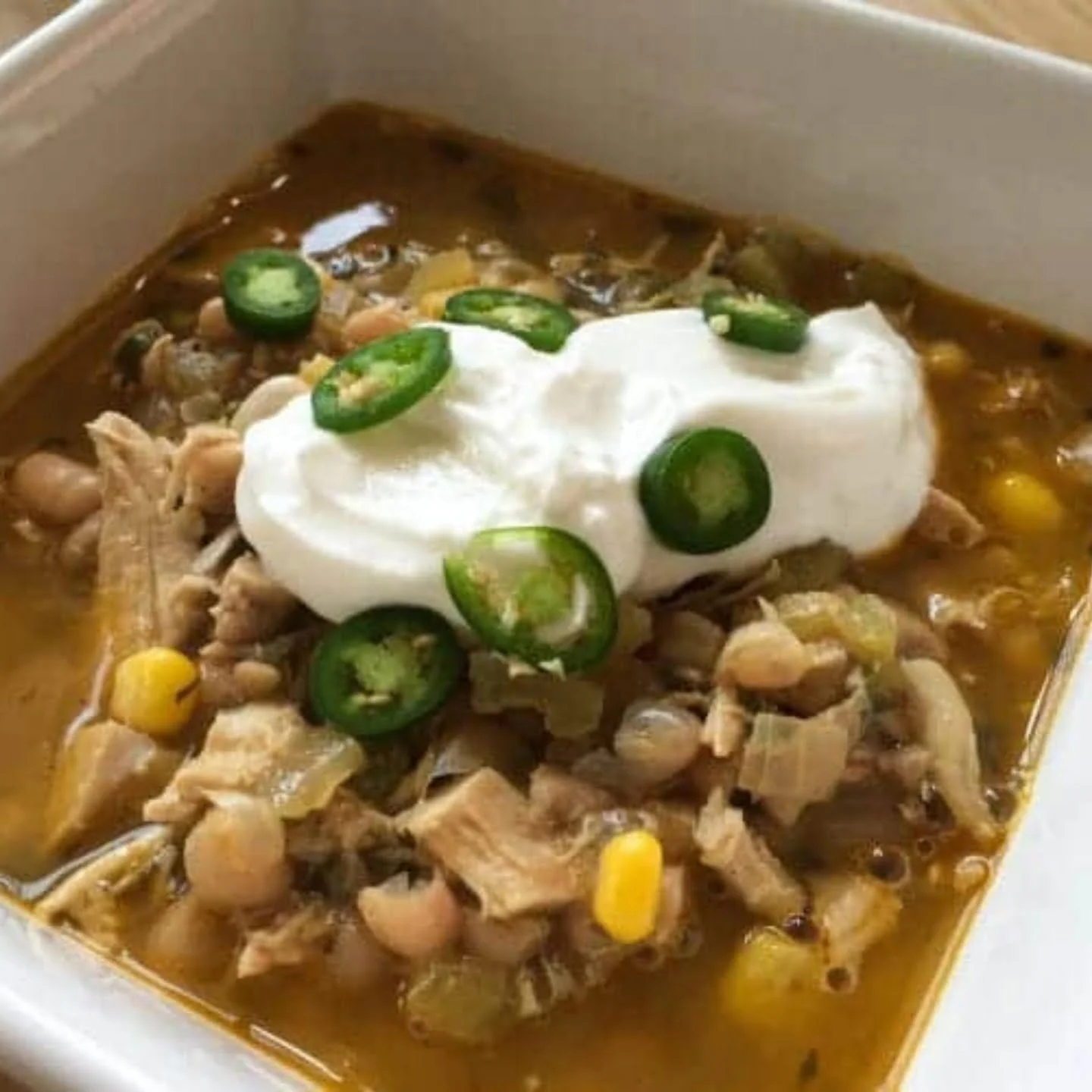 Colorado's go-to comfort food is chicken chili. A hearty dish ready in 40 - 45 minutes that can be had with grilled potatoes. You can decide to use shredded chicken or use rotisserie chicken whose meat has been removed and thoroughly chopped.
Either way, you can't go amiss with chicken chili and a dollop of sour cream in Colorado.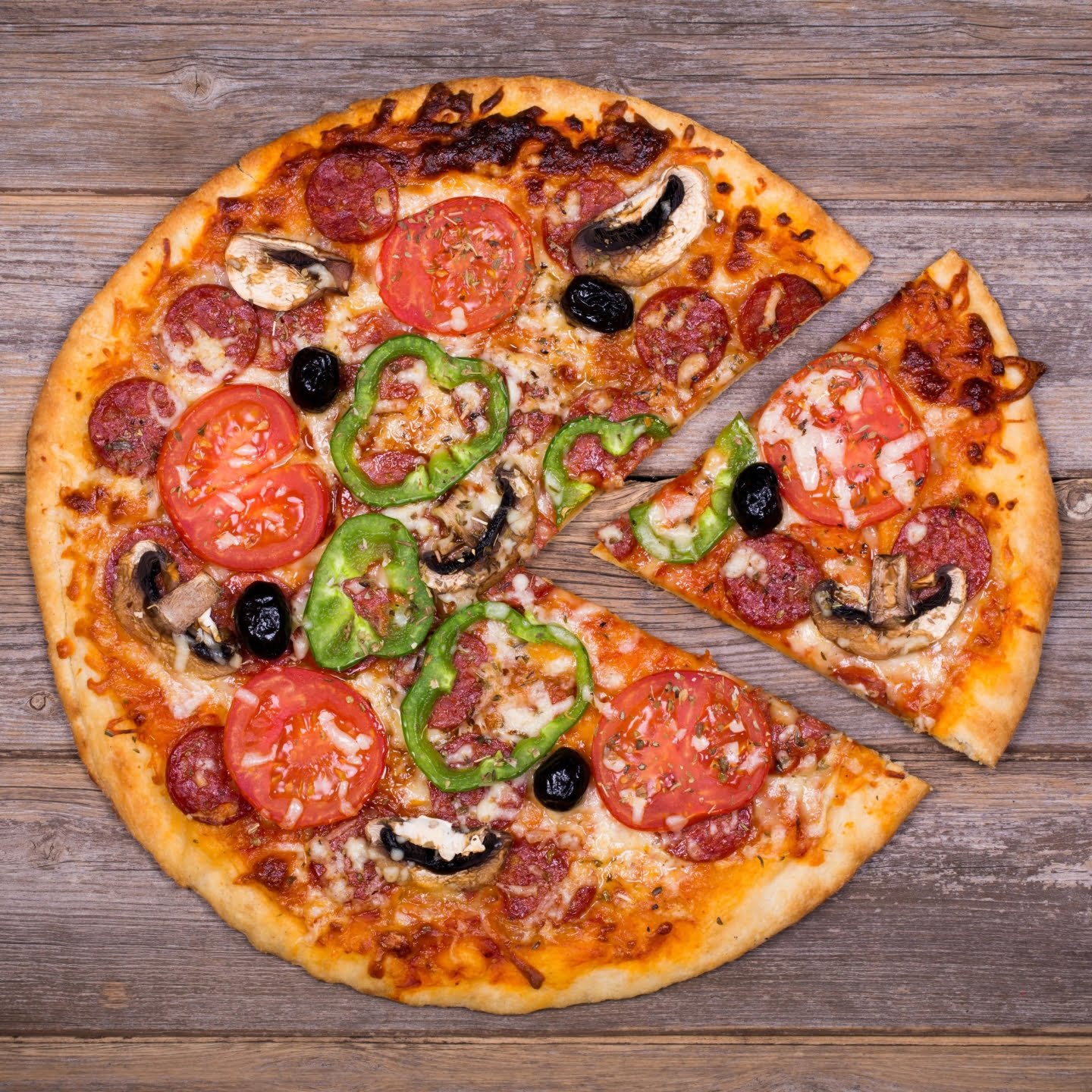 Not just any Pizza, but New Haven pizza. However, the Pizza does not run throughout the entire state, but there's no harm in making yours and adding your own twists.
Depending on preference, you could make your Pizza with rich cheese sauce and enjoy it with your favorite drink on a lazy night in Connecticut.
Scrapple and Eggs have been the go-to comfort food for people in Delaware and will be for an even longer time. There's a yearly festival dedicated to the fried mix of pork chops, cornmeal, and flour.
Serve this with maple syrup, and you have your ideal comfort food in Delaware.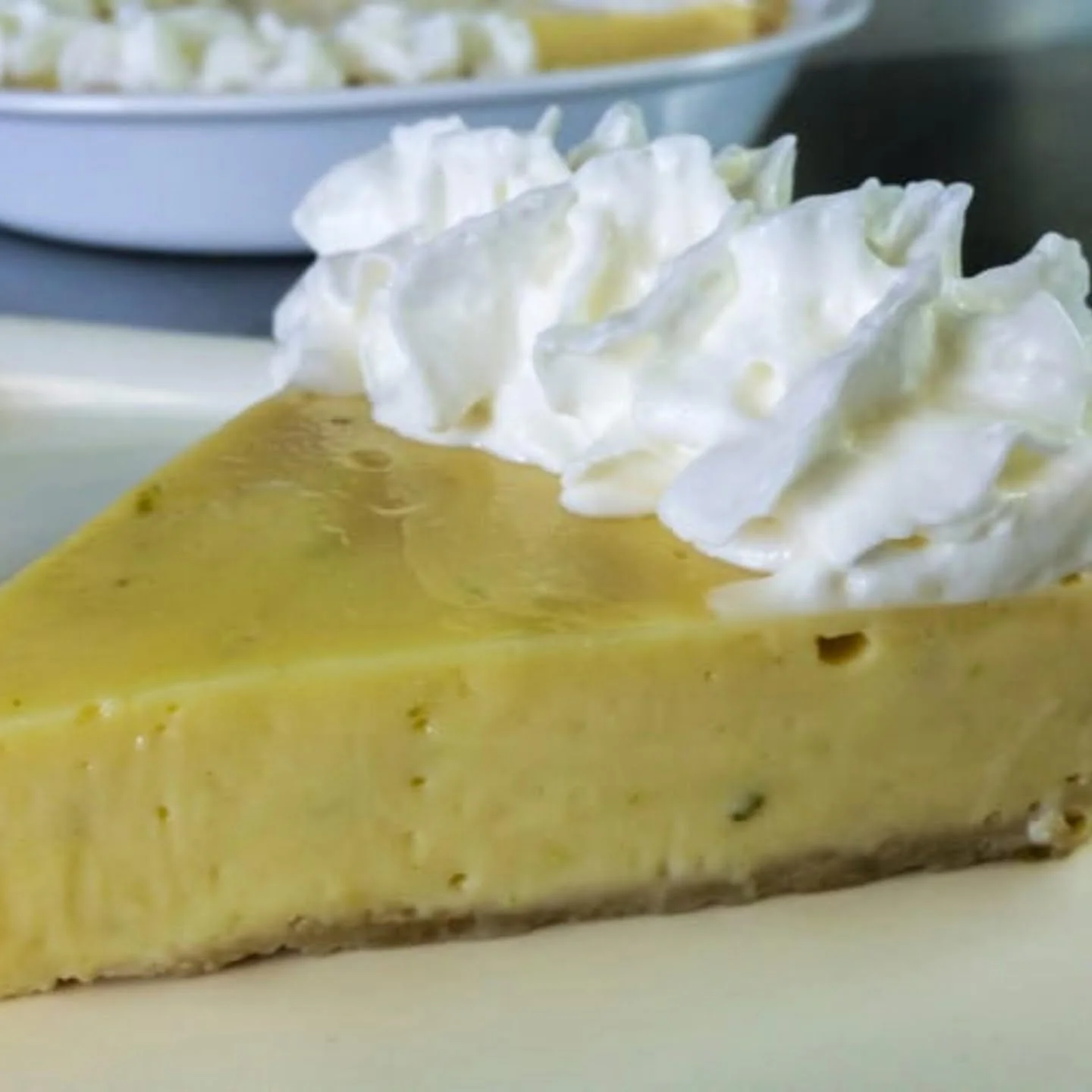 Florida's key lime pie is famous throughout the United States of America. There have been contests based on the key lime pie where people eating pie won grand champion titles alongside cash prizes.
The Key lime pie is easy to make with ingredients including pie crust, lime juice, zest and extract, eggs & yolk. Eat with your favorite ice cream and have the best comfort food in Florida.
When you think Georgia, you think of peaches. You'll get comfort from anything made with peaches, including the pies, jellies, jams, cobblers, and the sweet Georgia peach ice cream.
Get these peaches in with wholesome cinnamon rolls, butter, and sugar, and you're in for a treat. Pure chocolate lovers will love to have the peach cobbler or pie with chocolate chip ice cream.
Loco Moco is the classic comfort food of the Hawaiians. The dish is prepared with scoops of white rice, hamburger patties, fried eggs, and gravy.
Add these with mac salad, and you have a hearty dinner ready in about 50 minutes.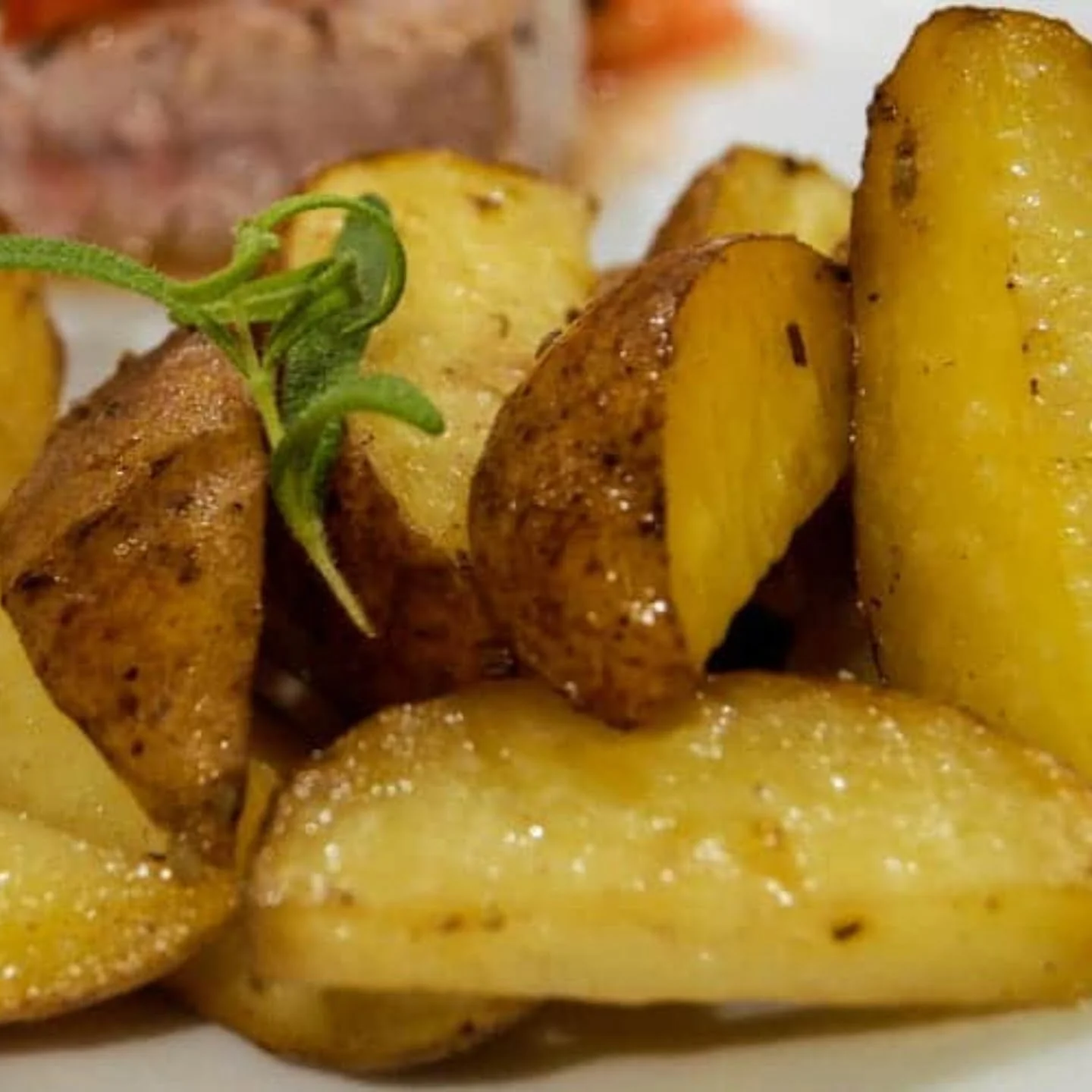 You can call Idaho the potato country as its citizens love anything you make with potatoes. So if you're making french fries, grilled potatoes, mashed potatoes, baking or frying potatoes, and adding your own twists, you're welcome in Idaho.
The best part is, you can have it with anything you want. You can have juicy turkey slices, deep fried chicken, and chicken fried steak with potatoes without going wrong.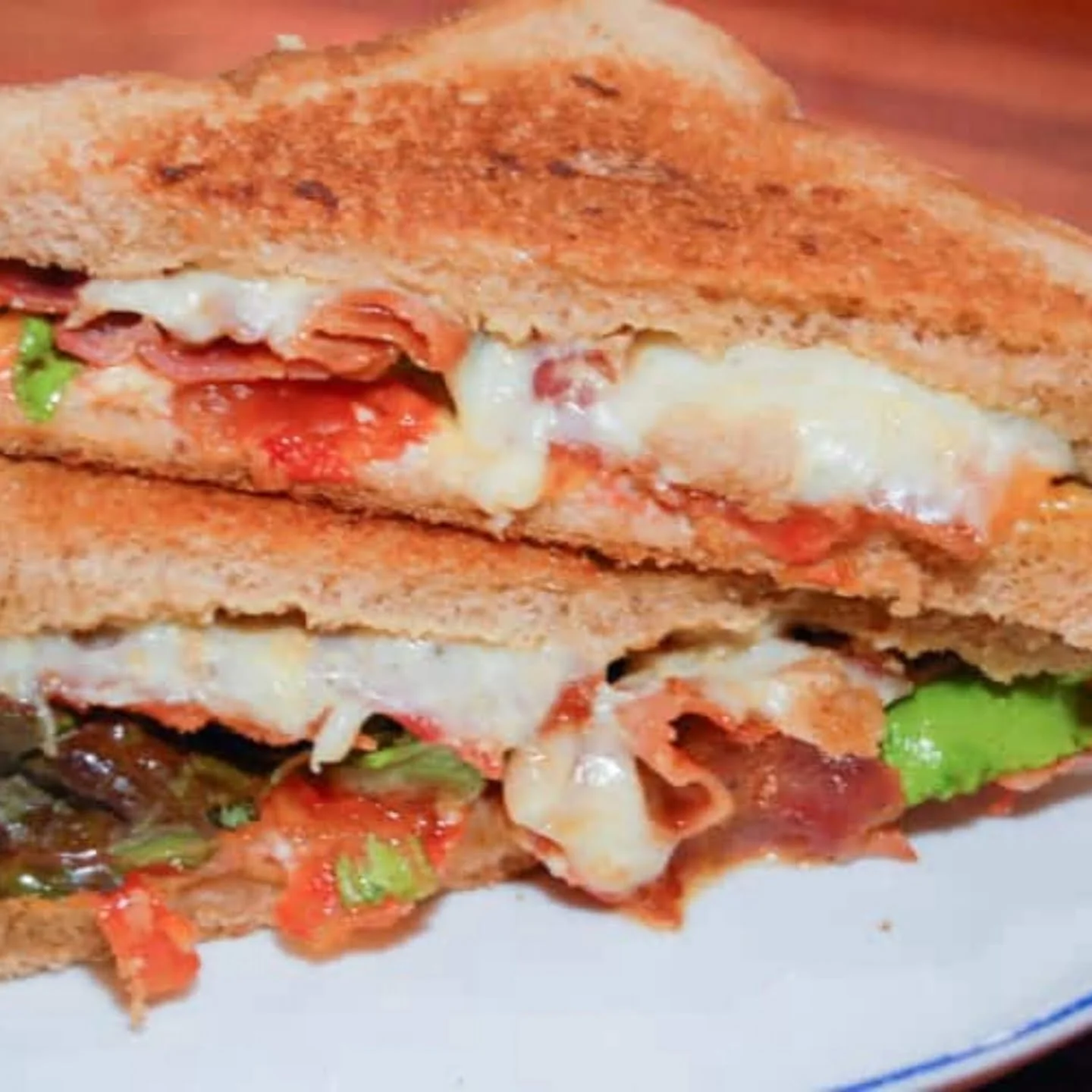 Millions of Americans love the grilled cheese sandwich, and it's no surprise it's Chicago's go-to food. There are different grilled cheese recipes where your meat could vary from bacon fat to thinly cut beef.
However, the classic bacon, lettuce, and tomato grilled cheese sandwich remains a favorite.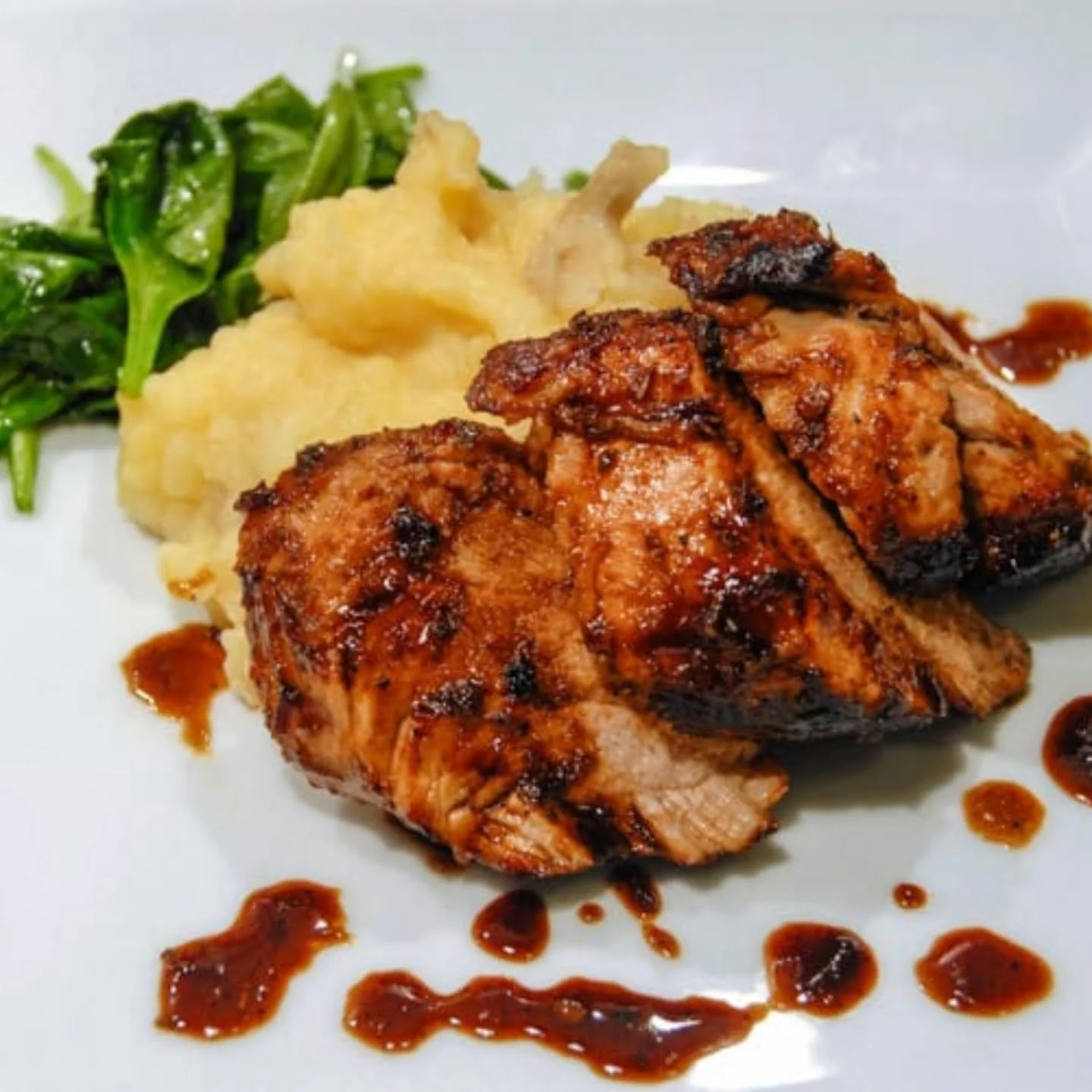 There's something about hamburger buns that make them look sinfully good when you put anything between them. So Indiana chooses to put deep fried pork tenderloins with cream cheese to make a satisfactorily meal to help you unwind after a long day.
You can choose to have a barbecue inspired marinade overnight with your pork for better flavor.
The loose meat sandwich is the go-to food for Iowans for comfort and pleasure. The "loose meat" is essentially unformed hamburger patties sandwiched between two hamburger buns. The delicacy is found everywhere in Iowa and can be indulged in at any time of the day.
Deep fried chicken is the go-to food for the citizen of Kansas. So whether you want a drumstick, chicken breast, chicken thigh, chicken fried steak, or chicken wings, Kansas has you covered with lots of it.
Whether you want a sweet and savory glaze of soy sauce or honey, there are various condiments and side dishes you can get with your chicken in Kansas, including lima beans.
The famous hot brown sandwich of Kentucky is the food of comfort to many residents in Kentucky. This sandwich is open-faced with juicy turkey slices, bacon, and mornay sauce.
It's a lovely dish ready in 30 minutes, with ingredients that are not hard to find.
The love for chicken continues in Louisiana, with Gumbo as the food of comfort. The soupy dish is made with chicken thighs, sausage, and various condiments.
The dish is best served with rice, and it's perfect for a long day after work.
The most iconic food of Maine is the lobster rolls, and it's no surprise it's the food of comfort.
It's a dish best served cold with a dollop of mayonnaise. Of course, the essential ingredients are cubed lobster meat and bread.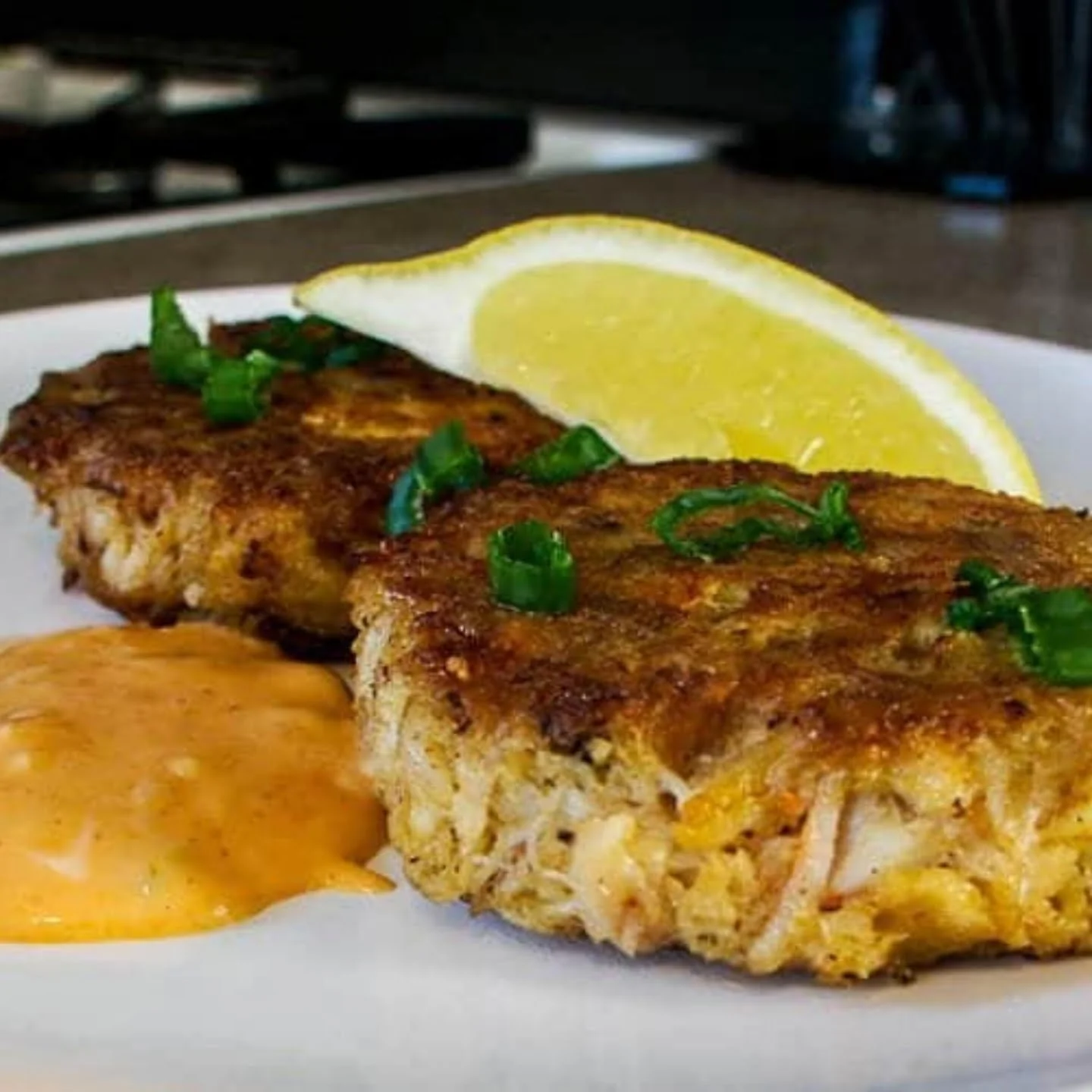 The best crab cakes are found in Maryland due to their location and abundance of crabs. You can make the best crab cakes by frying your quality crab meat in a mix of butter and olive oil.
Add condiments including mayonnaise, crushed saltine crackers, black pepper, seafood seasoning, baking powder, and dijon mustard while cooking, and you're in for a treat.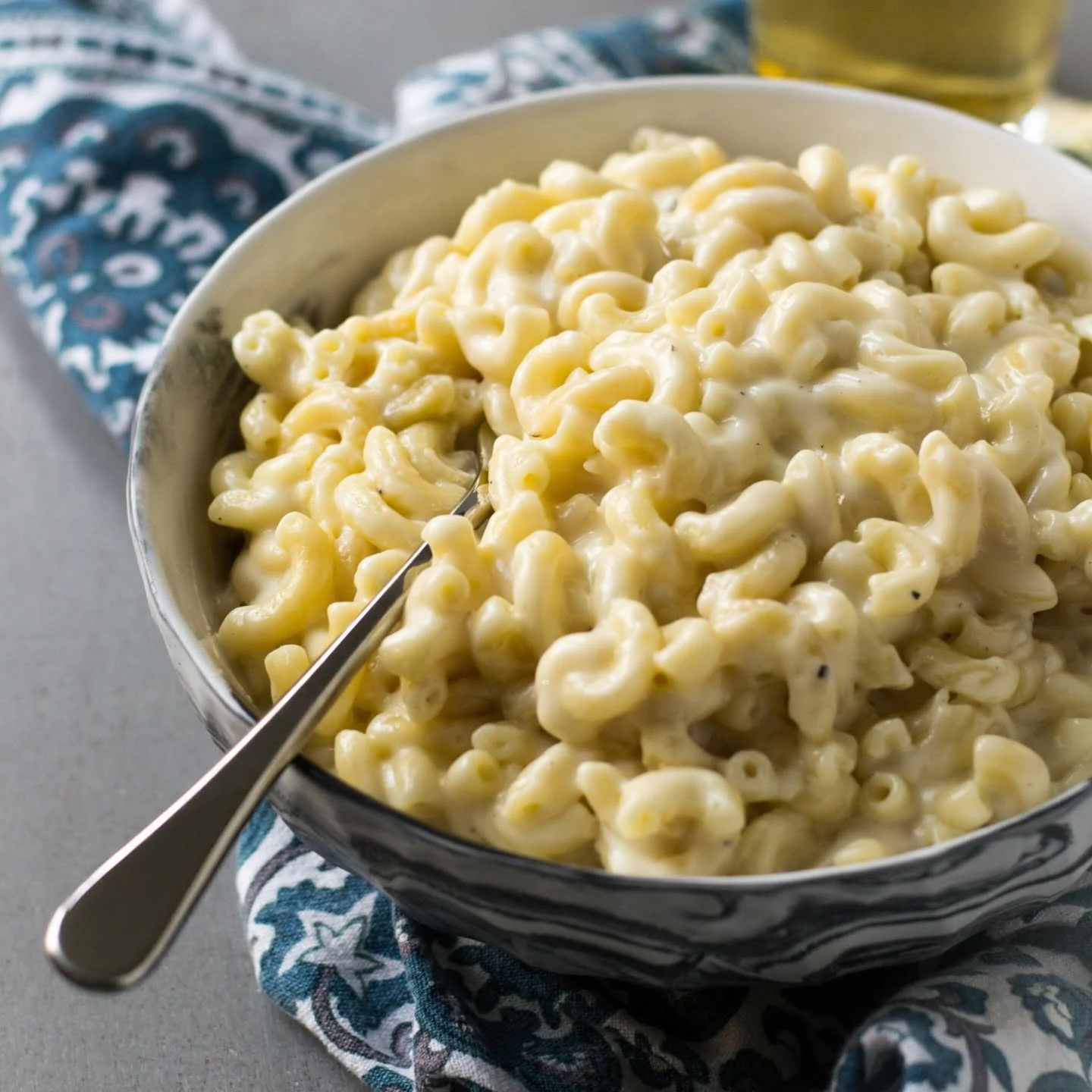 Mac & cheese is popular and highly loved in Massachusetts. The stretchy pasta and creamy cheese mix will leave you drooling and wanting more when done properly.
With the right cheese and condiments, it's the perfect food to come to for a relaxing evening.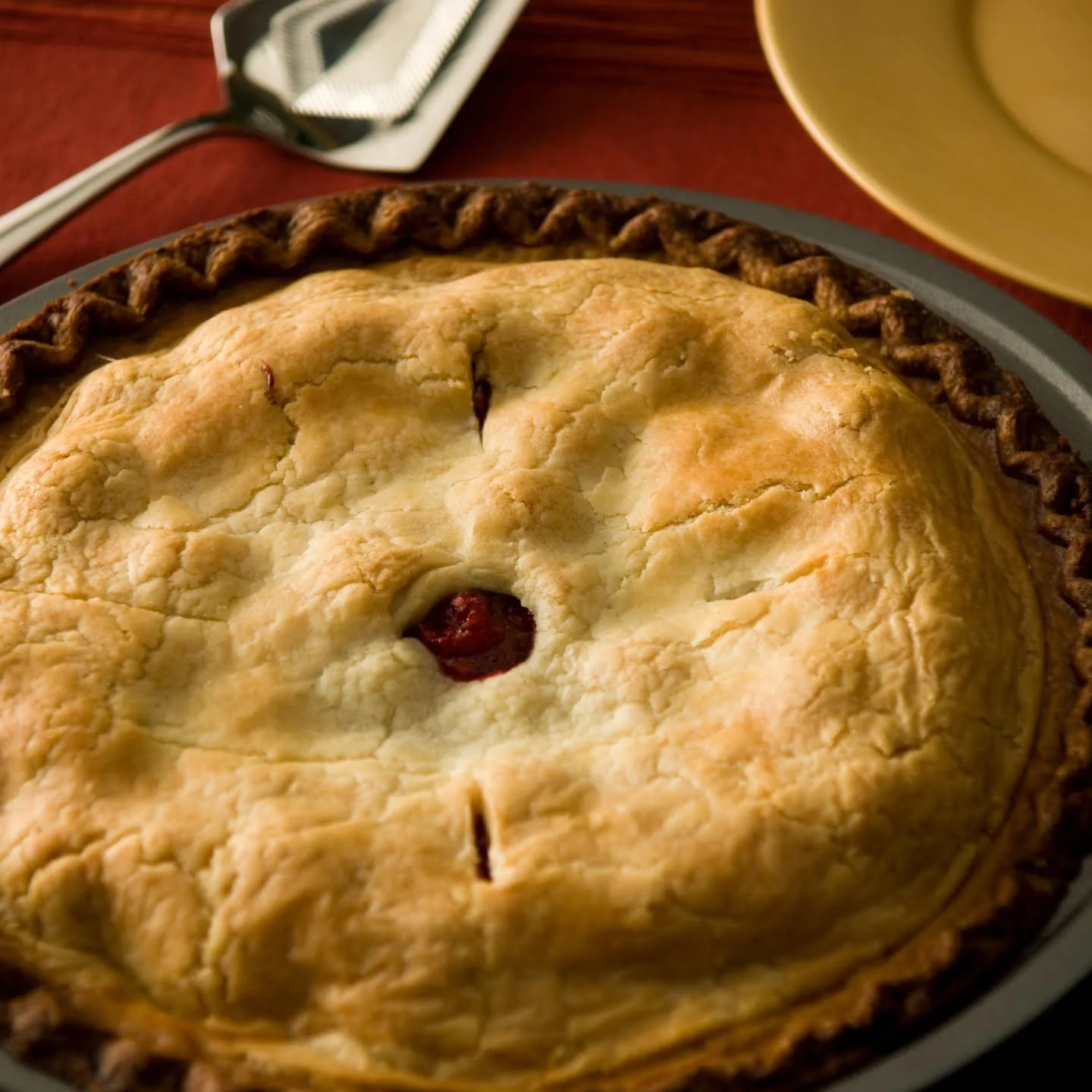 Michigan is the biggest producer of the Montmorency tart cherries, and it's reflected in their famous tart cherry pies. The tart Michigan cherry pie is the food of comfort for its residents.
Depending on the flavors you want, its ingredients will include brown sugar, vanilla ice cream, oats, lemon juice, and a host of others. Bake for over an hour, and you're ready for deliciousness.
Made with ground beef, tater tots, mushroom soup, cheese, and milk, the tater tot hot dish is the favorite dish of the residents of Minnesota.
The tasty stuffing from the ground beef and mushroom soup keeps you wanting more after each scoop.
It's a dish prepared in under an hour that gives perfection when served with toasted rye bread or biscuits.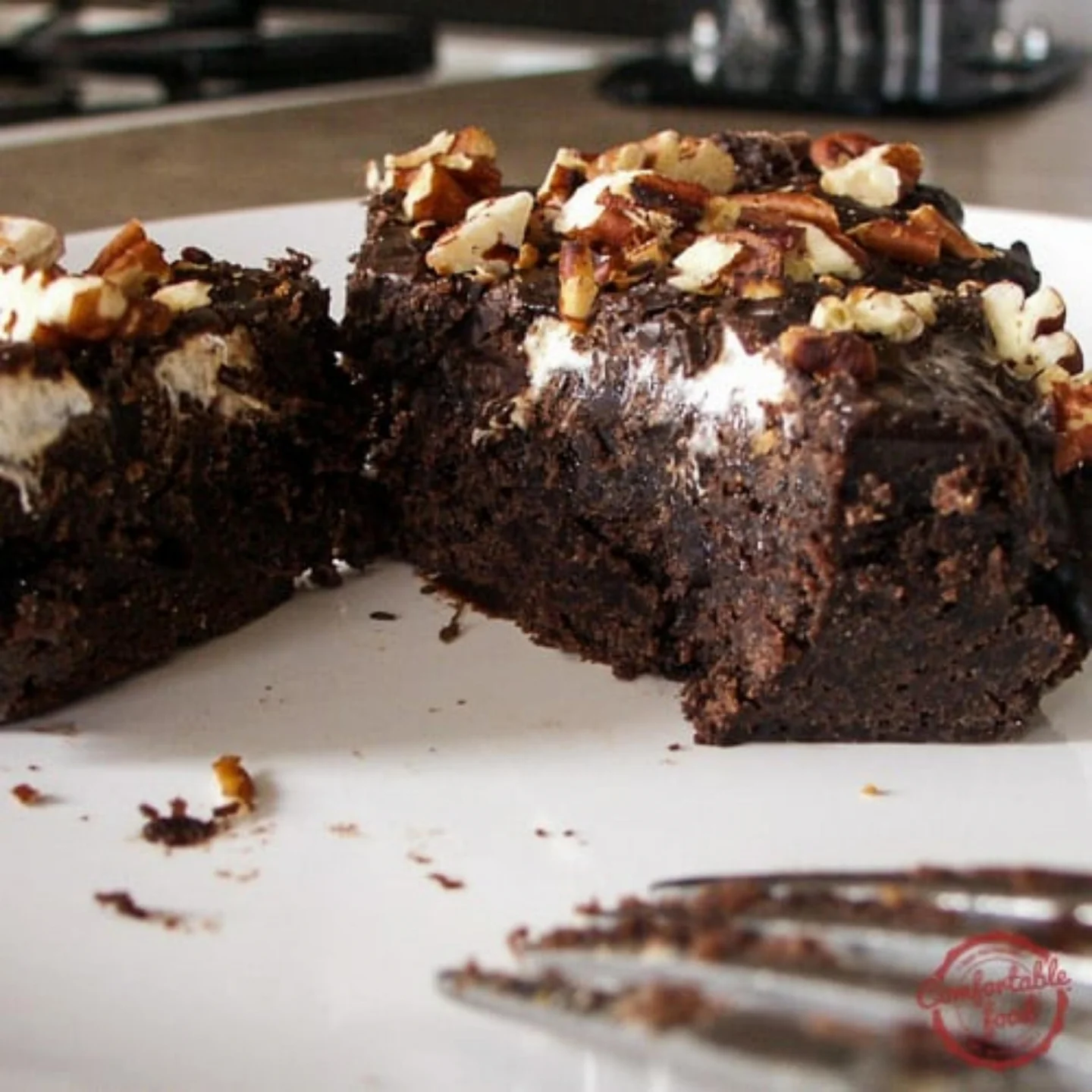 Cake is the ideal food of comfort for anyone going through anything. Mississippi stands out from all other states with its signature mud cake. The cake's special ingredients include cocoa powder, kosher salt, marshmallows, and toasted pecan nuts.
It's the ideal food for a cheat day.
The toasted ravioli is the favorite food of comfort for Missouri's residents. Made from flour, cheese, eggs, and ravioli, the dish can be sumptuous and indulging when properly made.
Toasted ravioli was invented in Missouri, a dish ready to stay for as long as possible.
You'll definitely find a chicken fried steaks restaurant in every part of Montana. It's become the go-to food for the state's residents, with its history going far back as 1906.
If you're making it at home, you want to make the chicken super moist, perfectly seasoned, and attain a golden-brown crust. Serve with gravy for the best dining experience.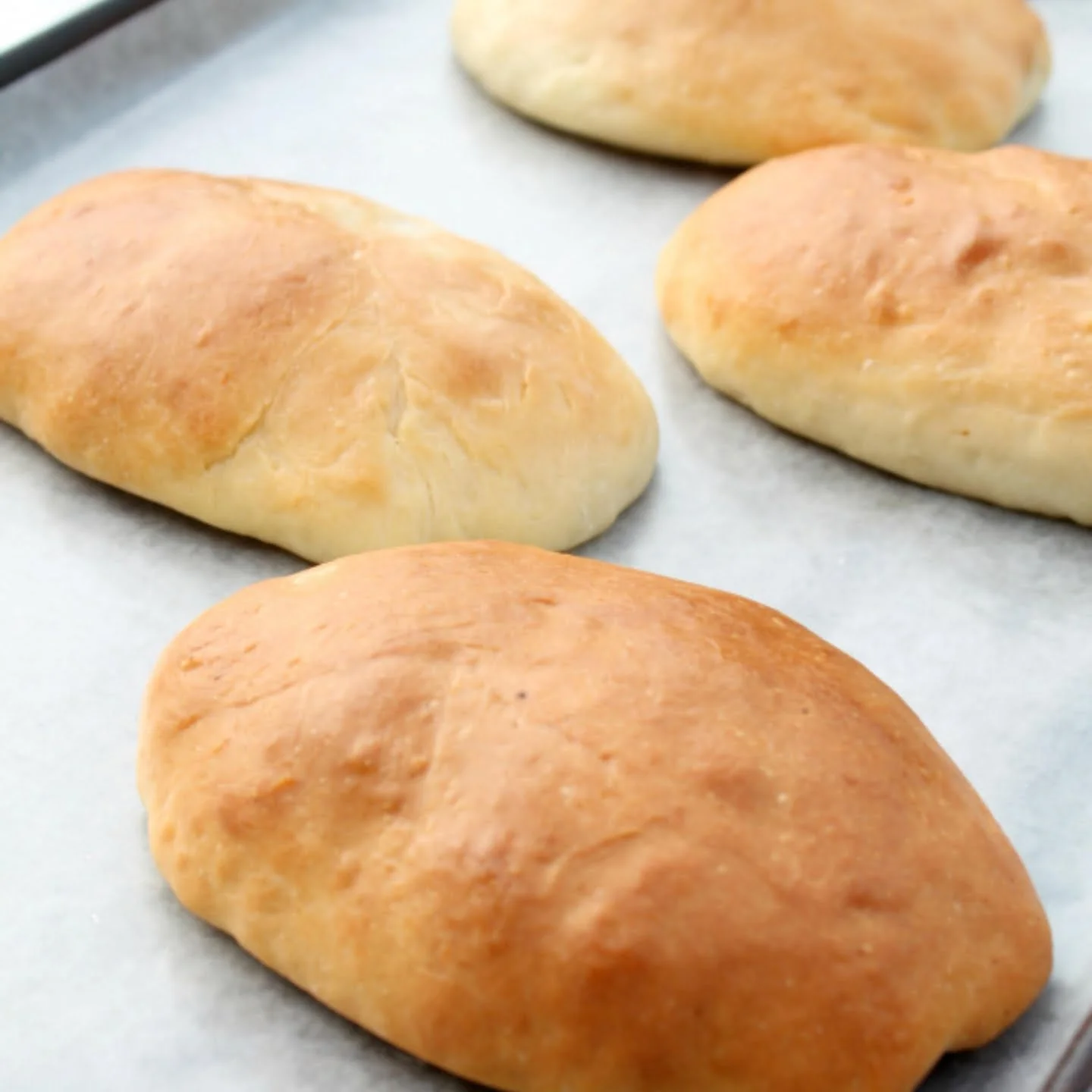 Runza Sandwich is made from fluffy bread, seasoned beef, cabbage, and onions. It's the food of comfort in Nebraska, and it can be thought of like a hot pocket with class.
It's the perfect after school snack or what you should go to after a long day at work. As an alternative, you can also go for the German Russian beef sandwich as your food of comfort.
Nevada does not have a lot of food, but the bone-in rib-eye steak stands out among the few. You'll find it on a menu in a steaks restaurant in Nevada.
Get it with mashed potatoes, good sauce, and a bottle of wine for the perfect evening of comfort.
New Hampshire has over 50 varieties of apples growing in the state. It's why the state is popular for its dishes made with apples. For example, the apple pie category could feature the sugar cream pie, custard, and other types of pie.
However, the apple cider donuts have the hearts of everyone in New Hampshire. Regardless of the sweet and savory glaze you pick, you're in for a blissfully dining experience with the donuts.
The Taylor Ham Sandwich is the most popular go-to food for residents of New Jersey. It's a mix of pork rolls, cheese, and hamburger buns or toasted rye bread to give a blend of deliciousness.
New Mexico is well-known for its pozole, or the green chile stew, as commonly called. It's popular and is the food of comfort to many residents in the state.
It's made from shelled dried corn, chicken, or pork, and the red or green chili sauces as condiments.
If you want a hot dog or cheese Pizza, New York is your go-to state for the best of both. With millions of people chasing their dreams in the big city, it's pretty normal to turn to a hot dog or pizza at the end of the day.
There's a pizzeria in almost every part of New York and a hot dog stands waiting for your order.
North Carolina's Lexington-style barbecue is the go-to food of comfort for many of its residents. The difference between its barbecue and that of Alabama is the BBQ sauce.
North Carolina's BBQ sauce is a tangy, vinegar-based blend with ketchup, salt, pepper, and unique condiments.
Kuchen, translated to the English language, means cake; as said earlier, a cake is always ideal comfort food. The residents of North Dakota are reinforcing this fact with their number one choice of go-to food to unwind.
If they'd prefer a rich cheesecake, then the kasekuchen is available and ready to eat to ease stress. Shortbread crust adds richness to cheesecake, and you might want to try that.
Pierogi is the polish word for dumplings, and you'd see dumplings a lot in the state of Ohio. Many people think buckeye is the food of comfort for Ohio residents, but they're only specially made during the holidays, putting Pierogi ahead of them.
Deep fry unleavened bread with your fillings of choice after cooking in hot water, and you have your comfort of food in Ohio.
Chicken Fried steak is also a favorite with the residents of Oklahoma. The dish is popular in the state with its assorted ingredients, including pork, gravy, fried okra, sausages, grits, and squash.
You can also have your own twist with the grilled chicken. So get your pans and grilled chicken recipe out for the perfect food of comfort in Oklahoma!
The people of Oregon are in love with the Dungeness Crab dish. Made with crab clusters, butter, basil, and bay seasoning, it's the perfect dish with wine for a relaxing and comforting evening.
Cheesesteak is a delicious meal that has become the go-to for Pennsylvania residents on a daily basis. Eat with bell peppers, hot peppers, or mushrooms for yummy goodness.
Johnny cakes are pancakes made from cornmeal; they're the number one food for Rhode Islanders when they think of comfort. The beauty about Johncakes is you could go wild with whatever condiments you want for the perfect food of comfort.
Serve with your favorite toppings, and you're good to go!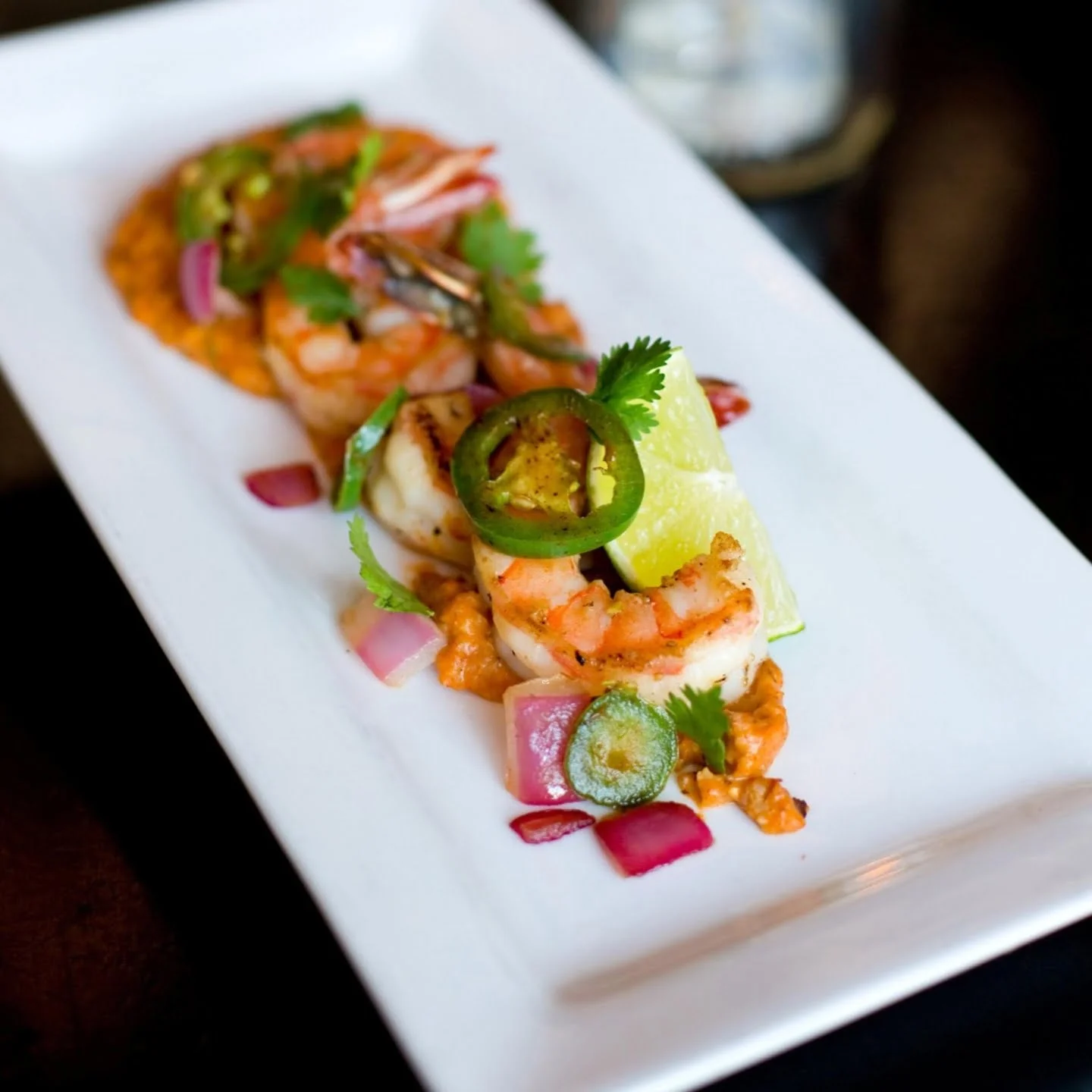 The South Carolina shrimp is a delicacy anybody from South Carolina is proud of and will recommend as the perfect dish of comfort.
Whether you have it for breakfast or dinner, it will taste like the ultimate reward for kindness or comfort.
The pot roast is a classy dish that speaks of home and comfort to the people of South Dakota. It's made from chuck roast (recommended), baby potatoes, garlic, thyme, and other condiments.
Use brown sugar for the best flavor; eat with red wine, and you have yourself a lovely food of comfort.
Nothing speaks of comfort better than hot and spicy chicken fried to golden-brown perfection that will have you clamoring for bread afterward.
It's the perfect dish to knock you out and feel like taking on the world when you wake.
When you think Texas, you think barbecue. However, the BBQ brisket is more popular than any other barbecue dish in the huge state.
Your BBQ sauce will depend on your taste, and you can have it with coleslaw or corn pudding to have perfection.
Utah is famous for its fry sauce, serving as its residents' ultimate dipping sauce. Whether you're eating fries, chips, ravioli, or chicken, among several others, get the fry sauce in Utah.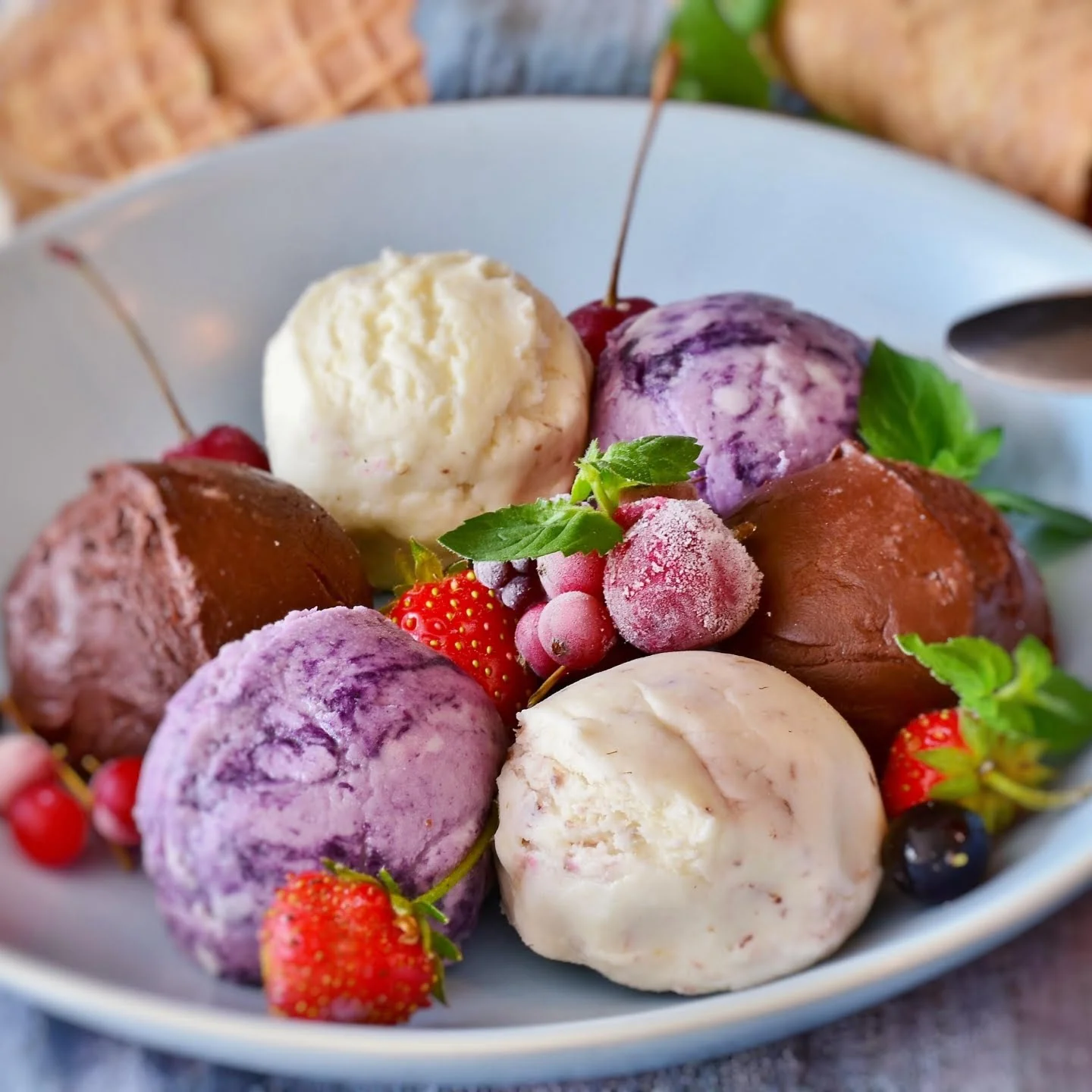 45. Vermont Has Its Cheddar Cheese And Ben & Jerry's Ice Cream
Whether you're having a sugar cream pie or the best berry pie, you can't go wrong with a Ben & Jerry's Ice Cream bowl.
The Vermont cheddar cheese also goes with anything from mac & cheese to sandwiches.
Virginia's country ham on a biscuit with lots of butter or mustard is what you want after a stressful day.
The dish's ultra salty ham and smoky flavor will have you satisfied and refreshed when taken with a chilled fruit drink.
Fresh coastal food is what the state of Washington is known for, and it's no surprise its residents love the smocked sockeye salmon.
The salmon is smoked and glazed with sugar, butter, and verjus to give a yummy delicacy.
The country road will take you to corners and convenience stores selling Pepperoni rolls in West Virginia.
It's found everywhere and is the go-to food for its resident during and after a stressful day. It only takes 20 minutes after you've begun cooking to enjoy this dish.
Wisconsin is known as the "dairy land of America," so you'll be coming across a lot of food with cheese. These include Cheese curds and dairy products like Frozen custard.
You can make fried cheese curds and frozen custard easily within 30 minutes.
Wyoming is where you find lots of cattle and buffaloes. So it's little wonder the favorite food of comfort is the beef jerky made from thinly cut beef.
You can use any sauce of your choice, from the Teriyaki to soy sauce.
Takeaway
These are some of the favorite dishes per American state that will provide you with comfort through whatever it is. If you can't get them in a restaurant, you might as well get your pans out and turn the heat up!
Related Comfort Food Recipes
Craving some nostalgic and hearty delicious comfort food like my homemade fried dough recipe? We've got you covered!
If you are from the South you must check these best southern comfort food recipes along with my southern fried cabbage with bacon and sweet potato pie.
Try one of my comfort recipes for your next family meal! And if you have any questions, I'm here to help!